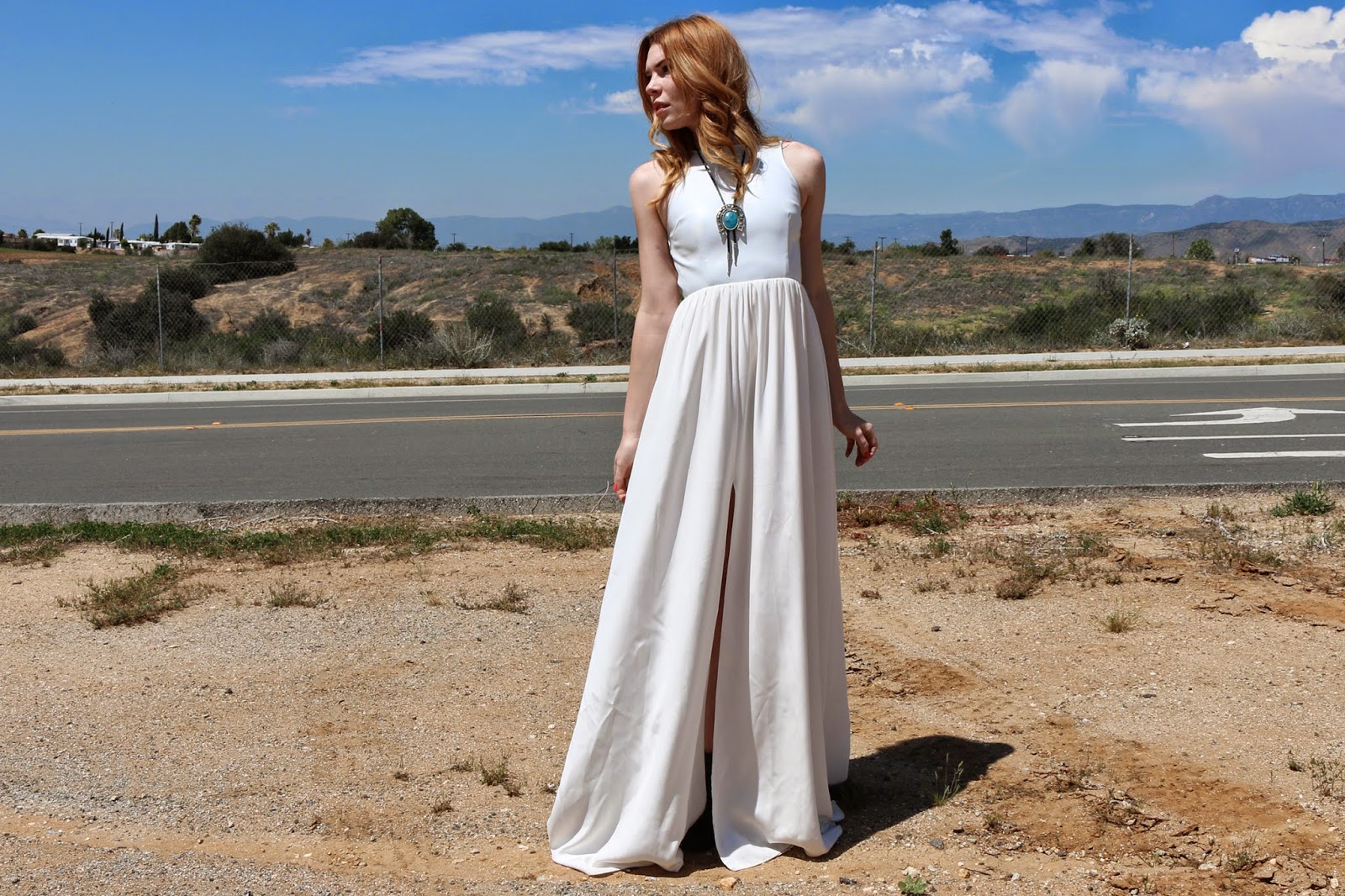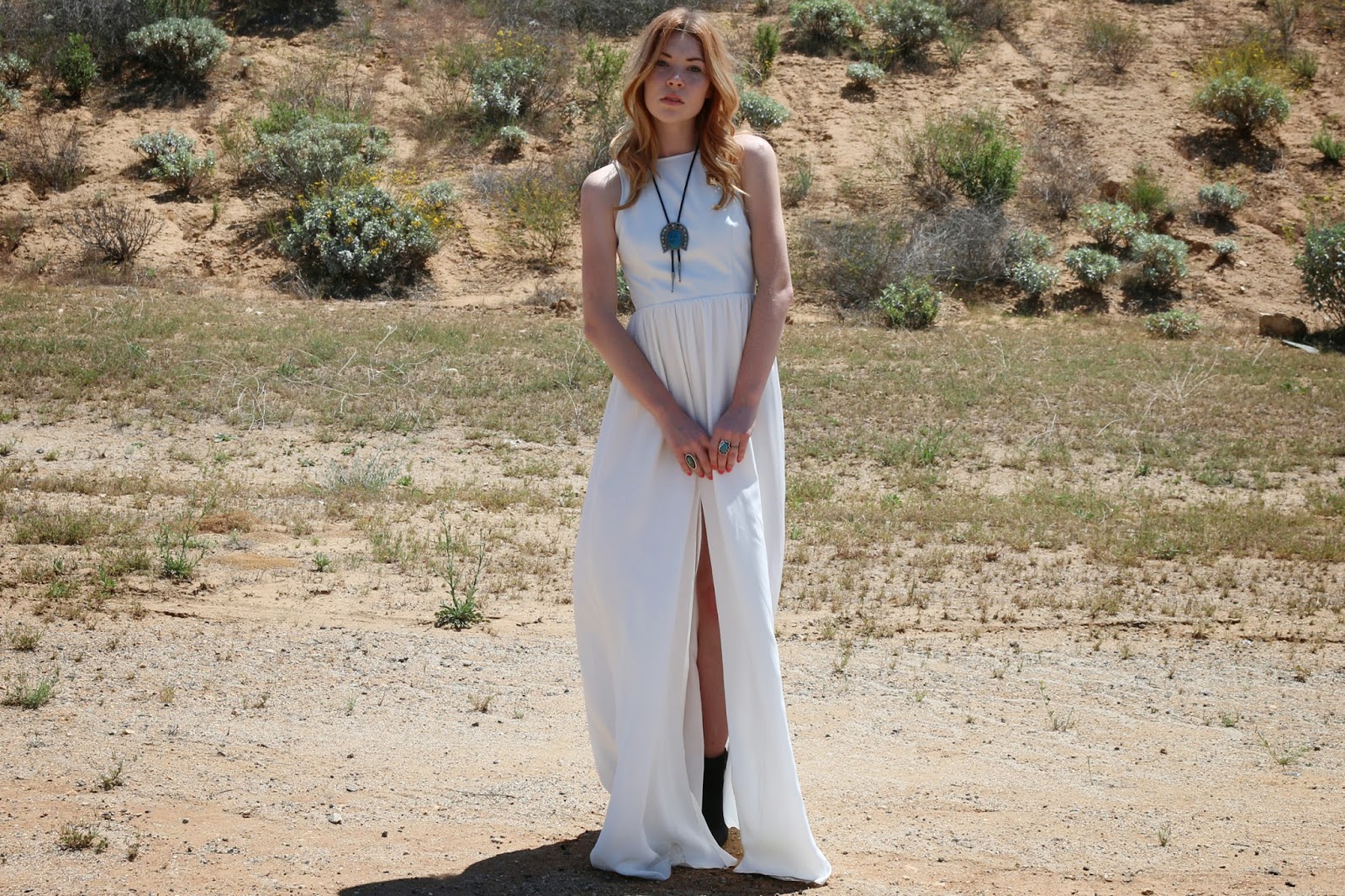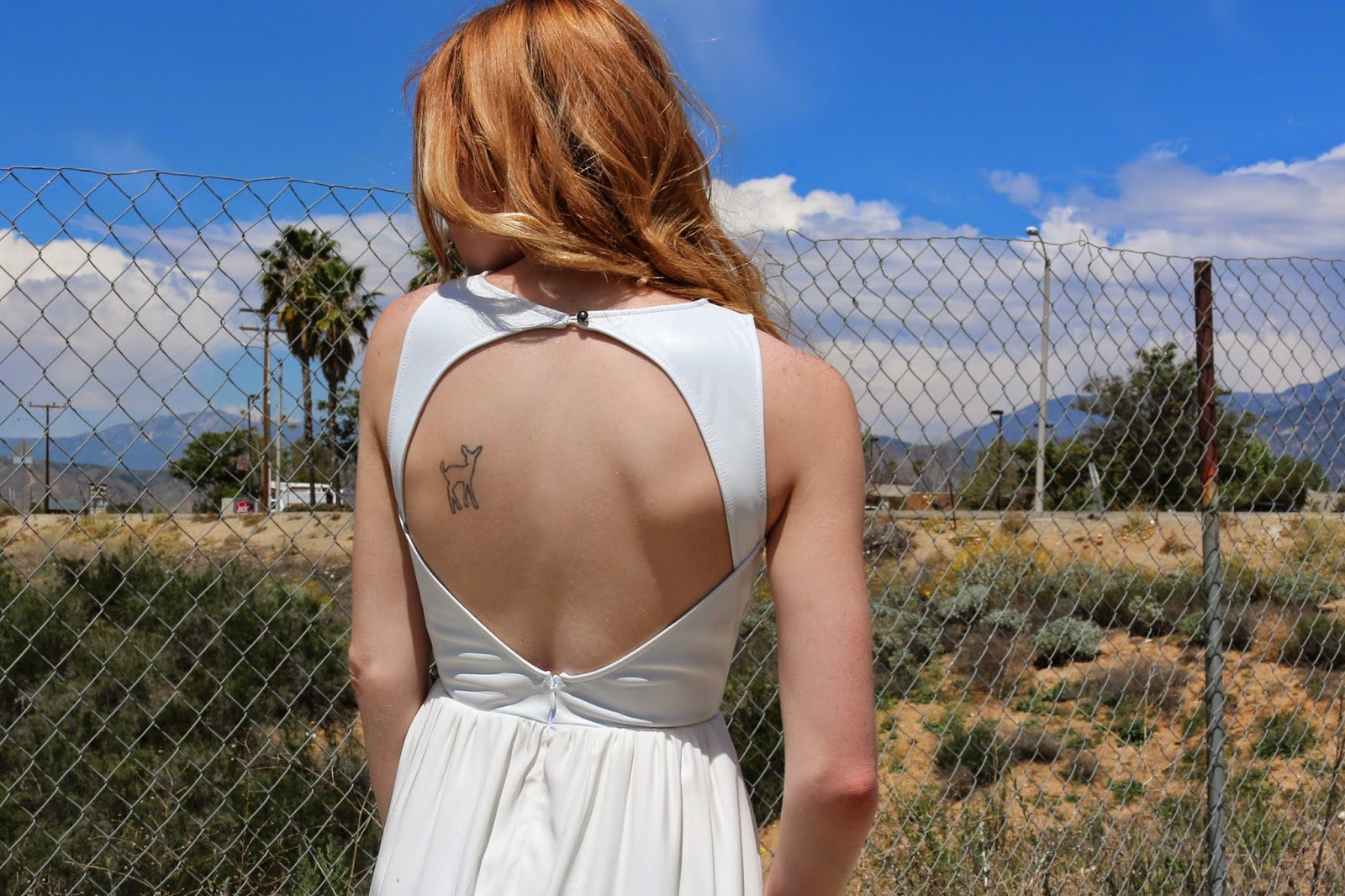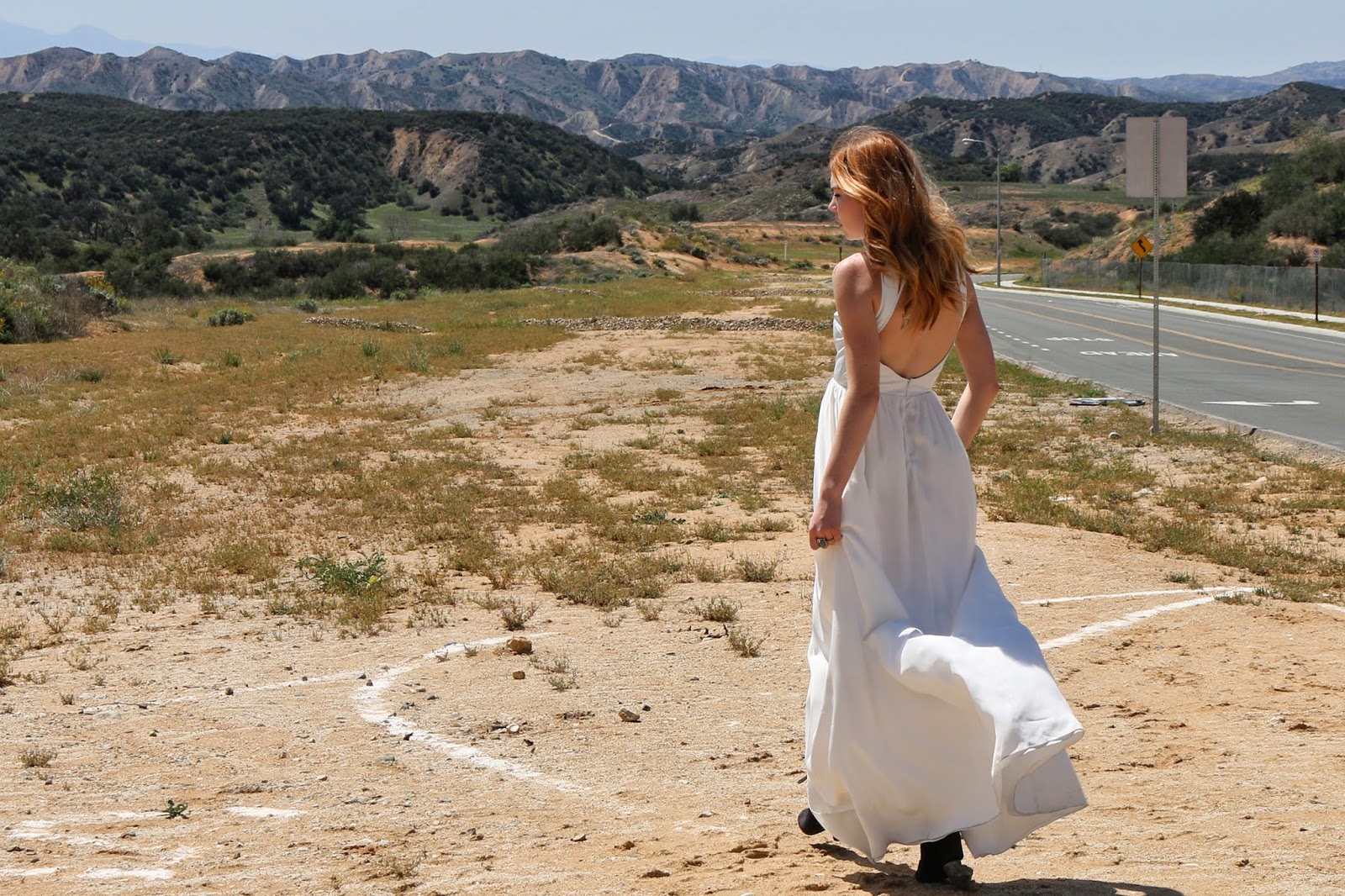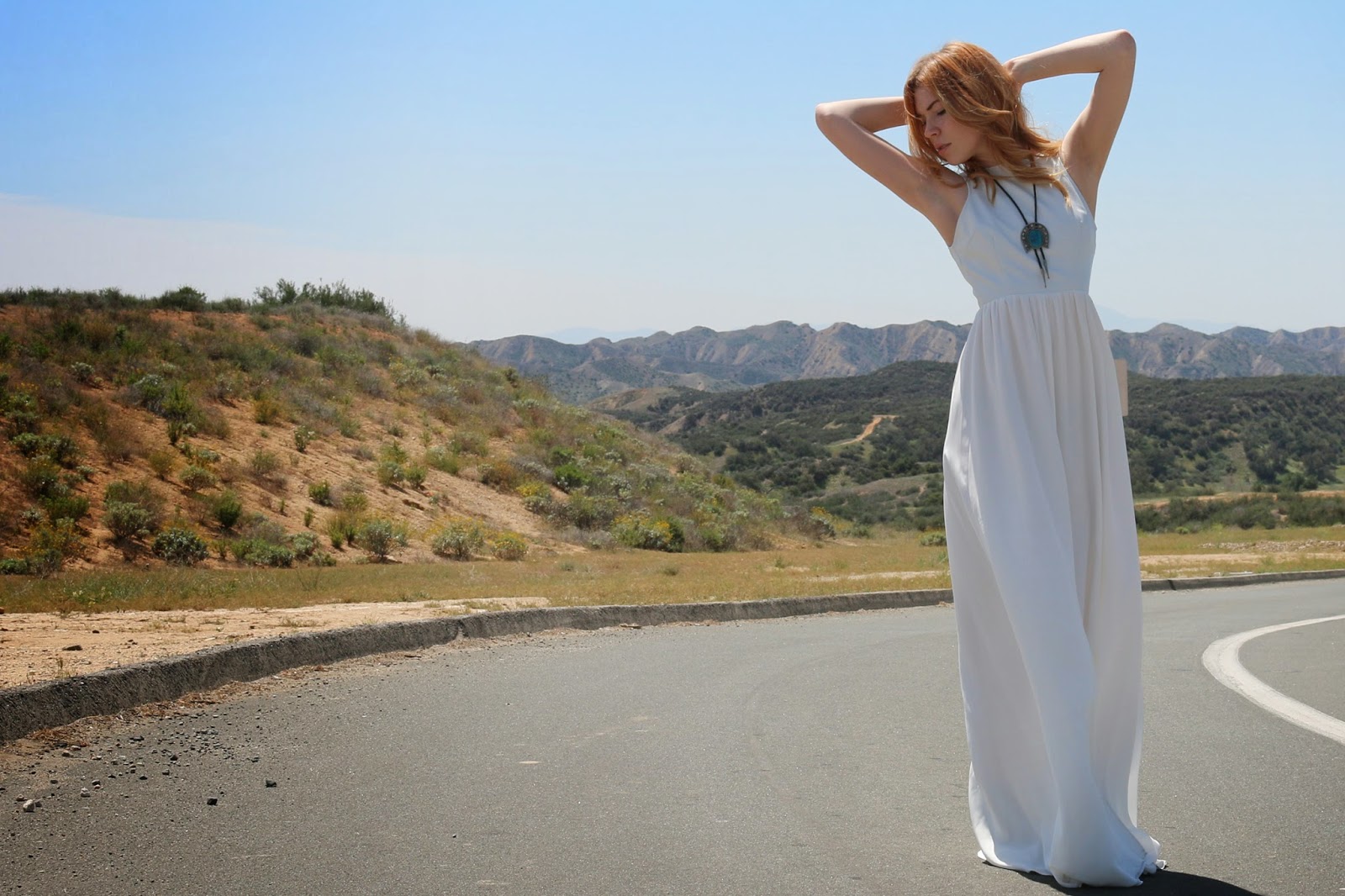 Last week I was lucky enough to attend Coachella with my work. I've never been before, so it was all such a new experience. The amount of people there, the music, the heat – it was a lot to take in, but oh-so-fun. It was a bit overwhelming to start, but getting to see friends and great music out there was pretty ideal. I had a great time, and I have the sun-burns and allergies to prove it.
I also was lucky enough to receive this incredible dress for the occasion. While it may technically be a wedding dress, I am a sucker for any white dress, much less this stunning floor length dream. The top is made of the softest leather, and the bottom is finished in such flowy silk. What more could any girl ask for?
It's made by Rae Francis (an exclusive collab with Bona Drag), my new favorite label. They make the most perfect bohemian dresses in the most amazing cuts. I'm pretty much hooked, and have had several of their dresses pinned on my Pinterest for a while. If you haven't heard of them yet, you certainly will. I'm pretty sure they will be the brand on everyone's lips this Summer.
rae francis jonah gown / vintage rings / my grandfather's bolo tie