This is a sponsored post written by me on behalf of JW Marriott Los Angeles L.A. LIVE. All opinions are 100% mine.
Last weekend, my fiance and I had the chance to try Ford's Filling Station in downtown LA for dinner. We don't get to go out too much, as our schedules tend to be a bit opposite, but I'm glad we were able to make this date night work. The restaurant itself is in the JW Marriott and so pretty. Romantic lighting? Yes please. It was our ideal meal. Charcuterie, deviled eggs, steak, and the largest quinoa salad I've ever seen. Not to mention the cocktails. Seriously one of the best Manhattans I've ever had, so naturally I had to have a second.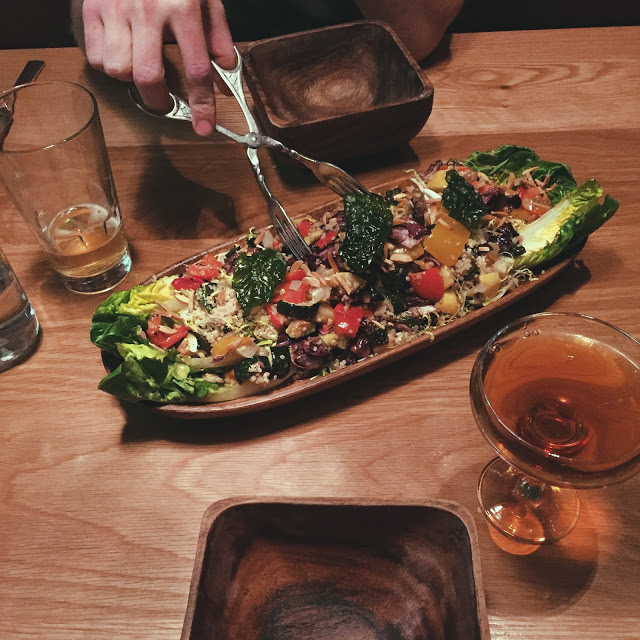 Dessert is the most important part of the meal (as far as I'm concerned) so when it came time to order, we hit a road block. I wanted the blackberry crumble, but my fiance was set on the cappuccino cookie sundae. We wrestled with the weight of the decision for a while, before our server decided to bring over both. BOTH. I'm glad I wore a stretchy dress, because I pretty much cleaned up both. SO GOOD.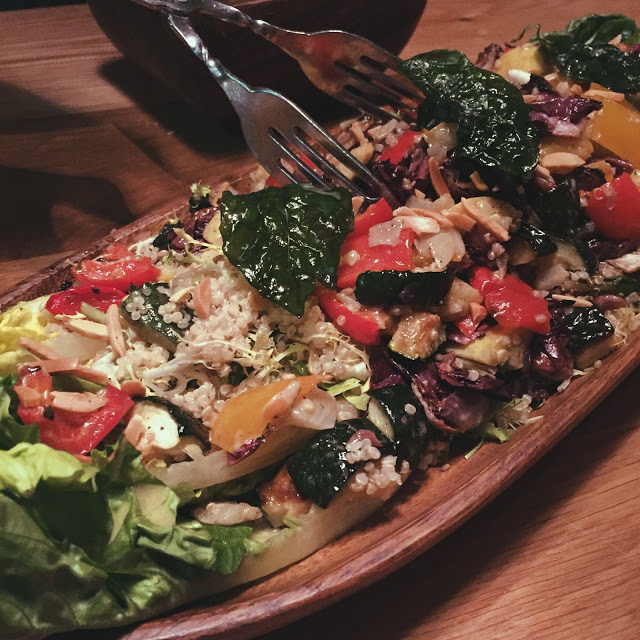 All in all, it was the perfect date night. The staff was amazing, and from start to finish they were really attentive. I struggled with what to get as an entree, and our server helped narrow down my choice for me, and recommended an amazing steak.The restaurant is super close to LA Live and the Staples Center, so I'm fairly certain I'll be back soon. Maybe for a movie night + dinner!