This month marks over a year of living in Echo Park. And even in that short amount of time, I've gotten to witness some serious changes – mostly involving new additions to the neighborhood. New restaurants (Winsome just opened, but Ostrich Farm still has my heart), new coffee spots (there's a brand new Blue Bottle down the street, and my go-to is Eightfold Coffee), and even the most gorgeous jewelry shop Esqueleto – a transplant from Oakland.
I got to head out for the day and snap some photos with my friend and photographer Champagne Victoria (check out her site here) that highlight just a few of my favorite local spots. I want to start doing this more – and show you guys why I love living on the east side.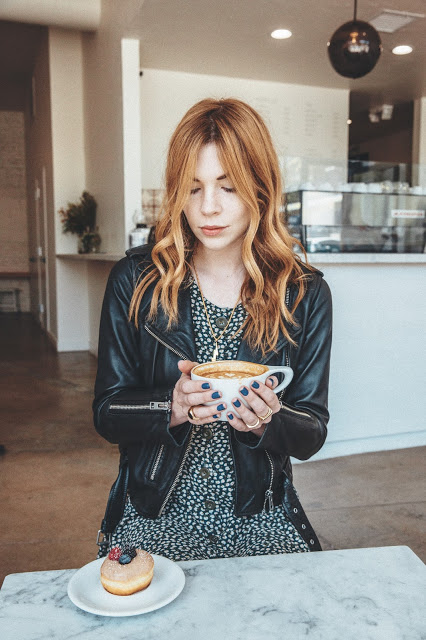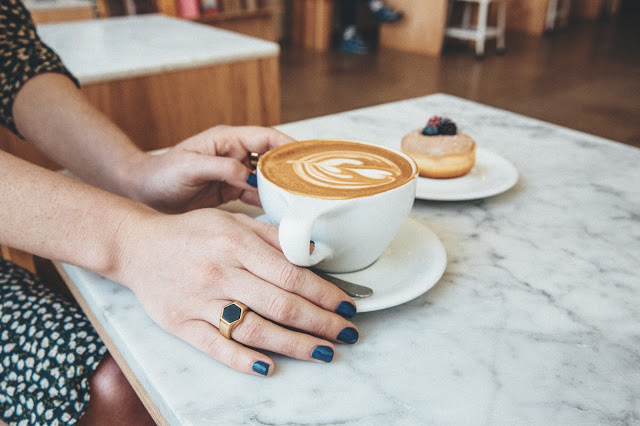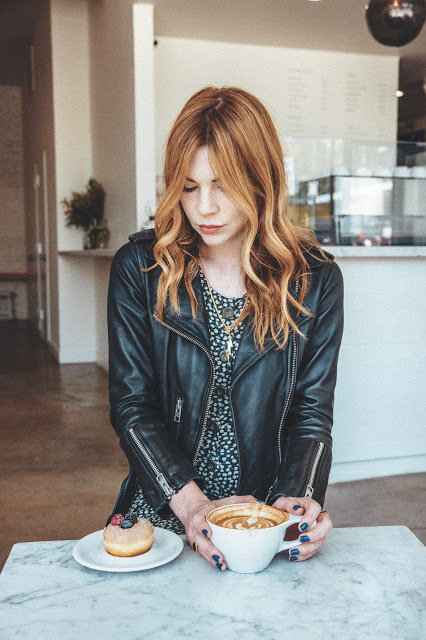 First up on our stop was Eightfold coffee. If you follow me on Instagram then you know that I go there A LOT. They have my favorite cappuccinos in the neighborhood, and these little mini donuts that make me feel less guilty. Like it's still a total treat, but you're not cramming a donut the size of your hand into your system, so it feels much less sinful. Or you could just eat two or three of them – the point is you have OPTIONS, people.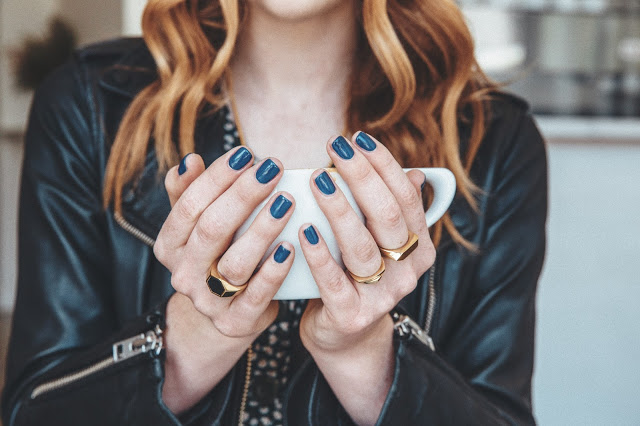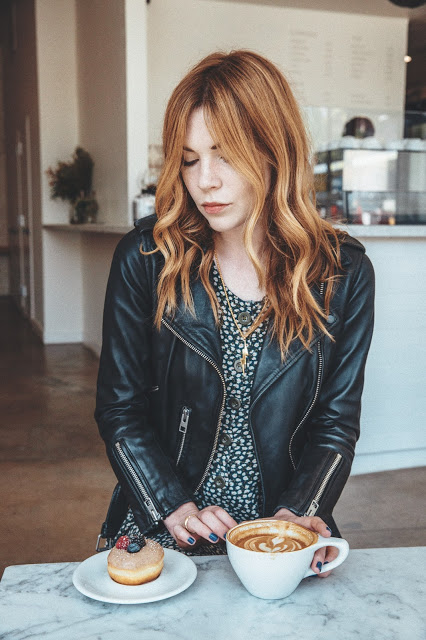 Next up we walked two doors down to my personal fav, Esqueleto. Being recently engaged, I've become so much more aware of jewelry. My fiance visited the shop before proposing to look at rings, and I came in almost immediately after getting engaged to look for a wedding band. It holds a special place in my heart, and aside from that, the space is gorgeous. I've posted it on my IG before – but it is like a white bricked slice of heaven. They have ceramics, decor, housewares – and are home to some of my favorite designers like Lauren Wolf and Satomi Kawakita (my engagement ring is by her!).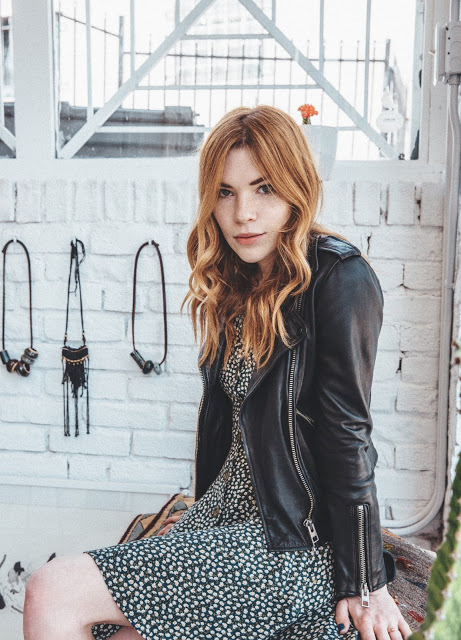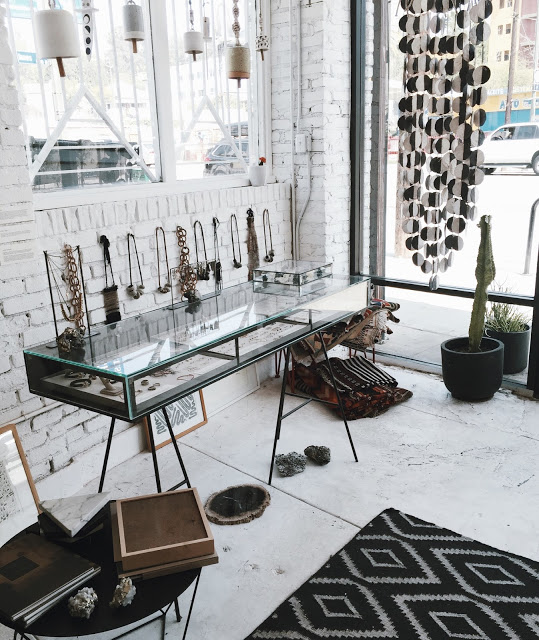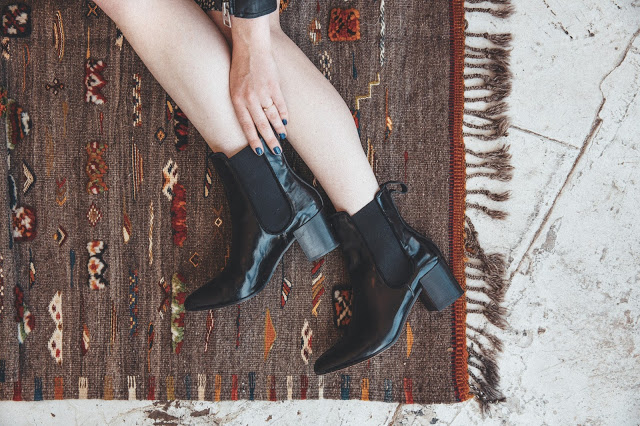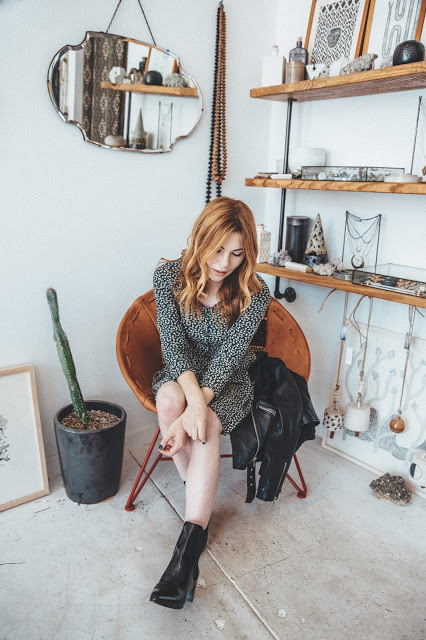 I'm so in love with every corner of this shop, so getting to shoot a few photos inside was a bit of a dream. It gave me a chance to break in my new ACNE boots that I got from my favorite eBay seller – Linda's Stuff. You guys have asked in the past how I can afford designer pieces, and the fact is, without secondhand sellers like Linda's Stuff – I totally couldn't. That shop is my go-to online for designer and high end pieces, and some of my favorite boots are from their shop.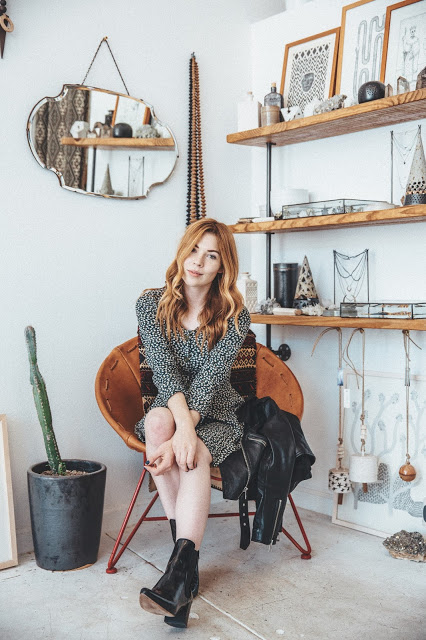 So that is a little peek into what my neighborhood is like. A big thank you to Eightfold and Esqueleto for allowing us to shoot inside. Next up, I'll have to venture further west and show you guys some more that Echo Park has to offer! Cocktails and food stops aplenty.
PS: If you happen to be a local and want to check out Esqueleto, there is a trunk show happening next month that you should TOTALLY come to, featuring Satomi Kawakita and a few other vendors. The event is April 23 + 24 – I'll have more details soon, but hopefully I'll see you there!
ACNE Free Boots via Shop Linda's Stuff / vintage dress / ALL SAINTS balfern jacket