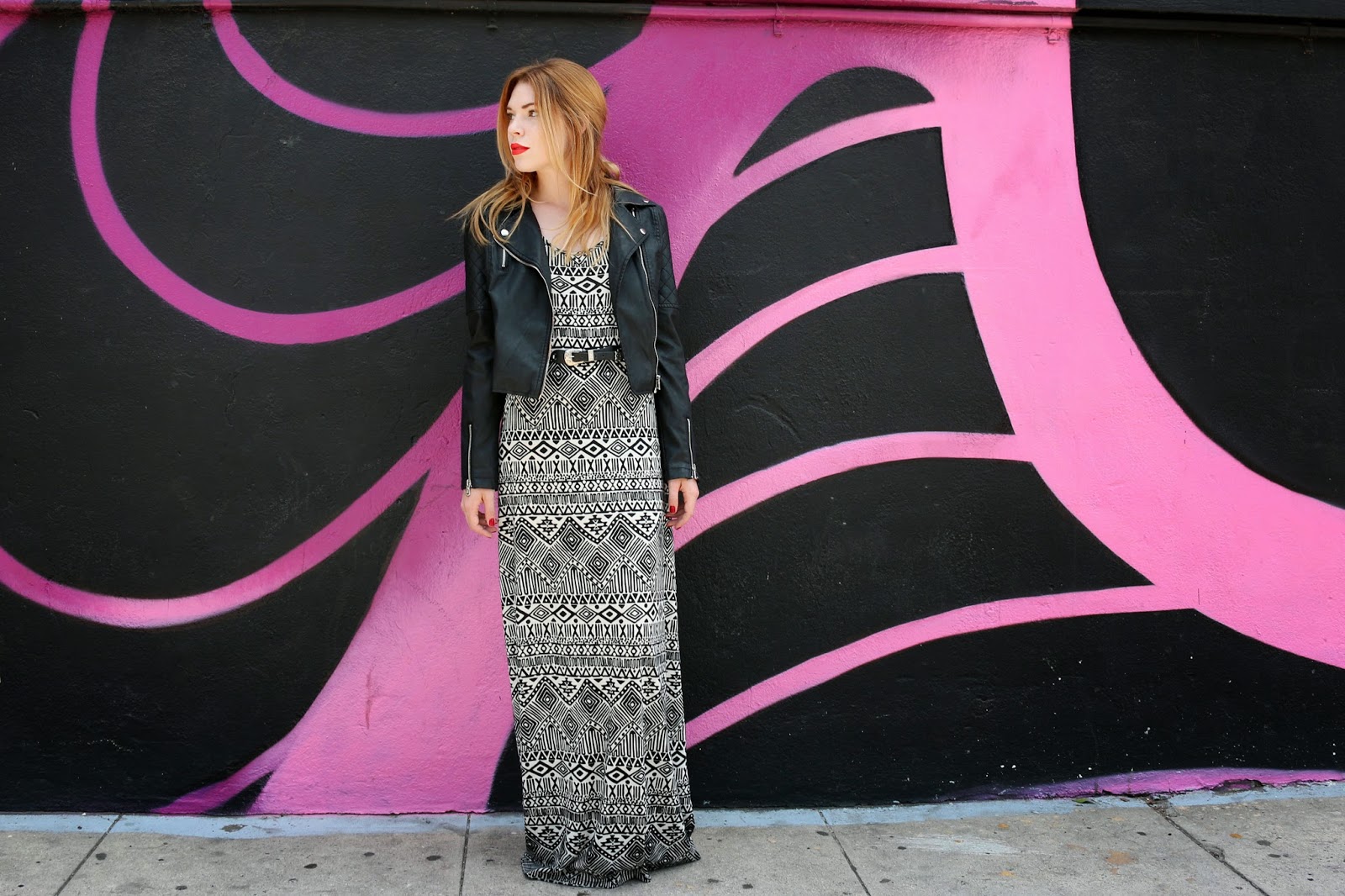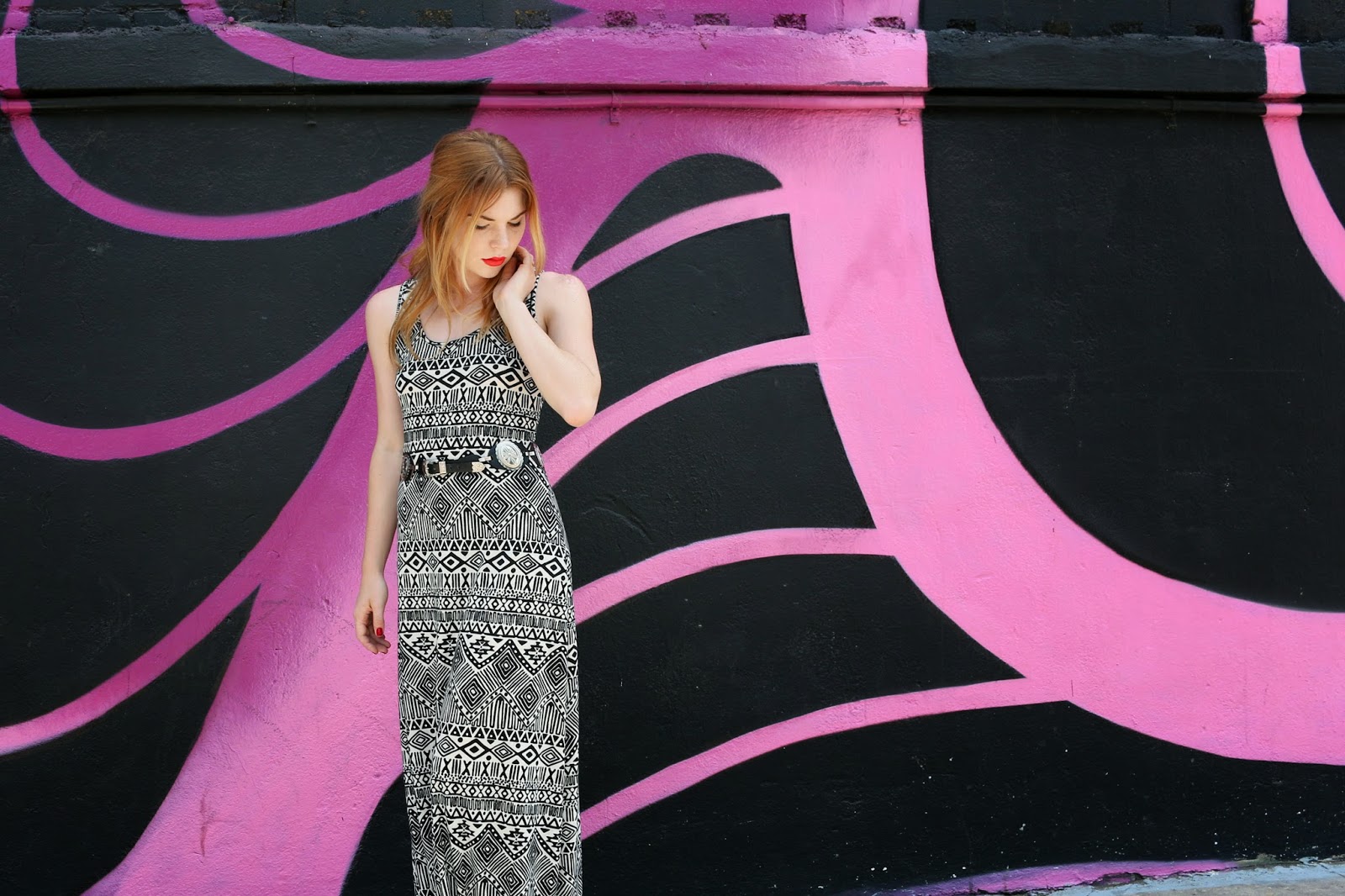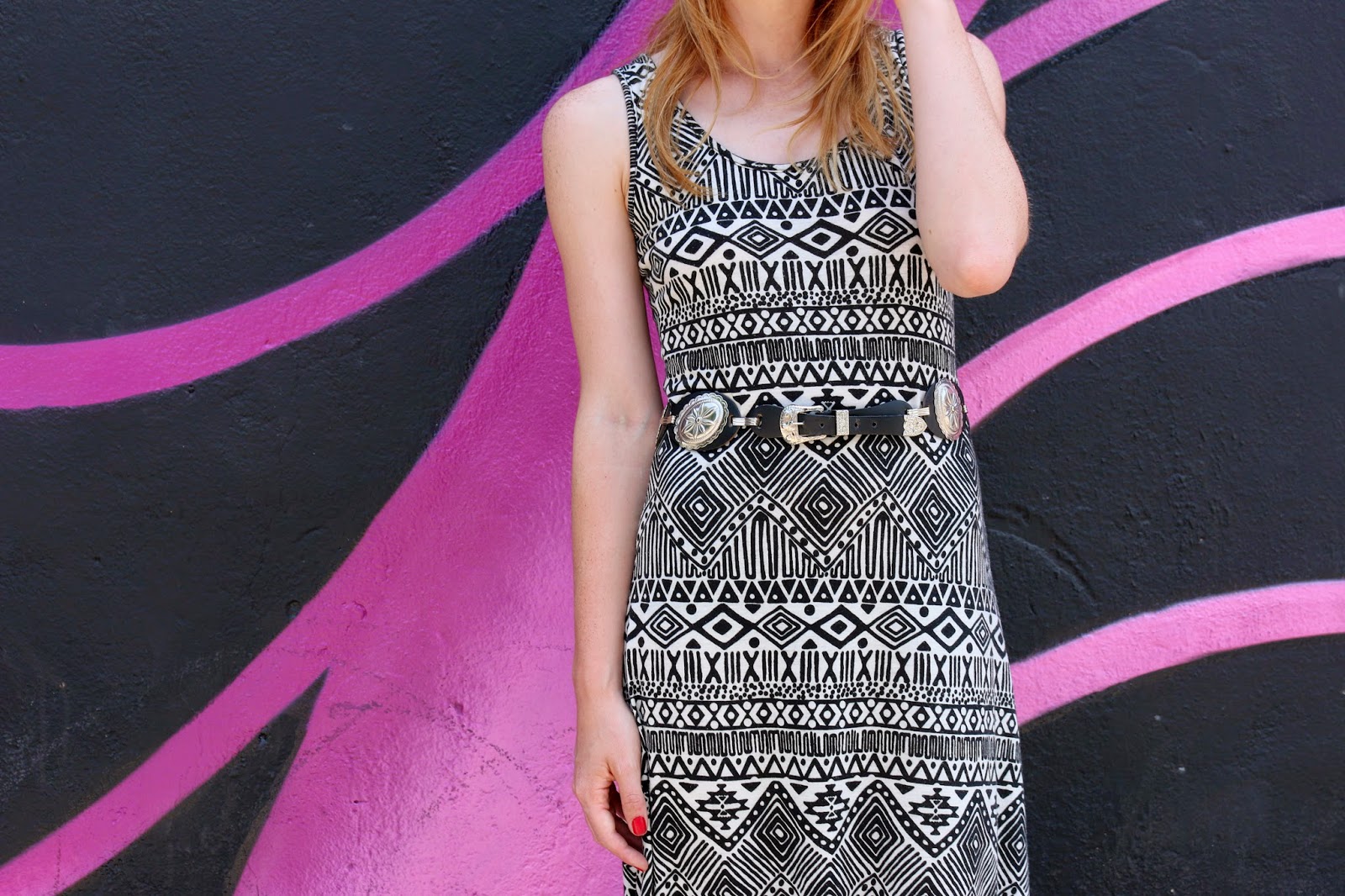 Today I got to hang out in the Arts District and explore a bit. Since moving to LA, I have been able to spend a pretty decent amount of time in downtown, and the Arts District is by far my favorite neighborhood. Delicious food, great drinks, and probably the best murals in town. I think pretty much every blogger in LA has taken photos in front of these murals, so I figured I'd better join their ranks.
I kept it simple in my new maxi dress from Swell, my favorite faux leather jacket from PYLO, and a concho belt I thrifted from Buffalo Exchange last week. I can feel the heat starting to roll in, so simple shapes and breathable cotton is going to be my saving grace.
Hope you're all having a great Monday!
swell maxi / pylo pleather jacket / thrifted belt