There's been a lot of cooler weather in LA lately, and I've relished the opportunity to wear my thicker pieces. I've been all about tights, wool, and knits. I'm not sure what I'm going to do when the hellish temperature of Summer come back, but until then I'm going to enjoy being able to layer. Like this skirt from Missguided – super snuggly and super classic. I love versatile pieces like this because I can already imagine about a million different ways to style it.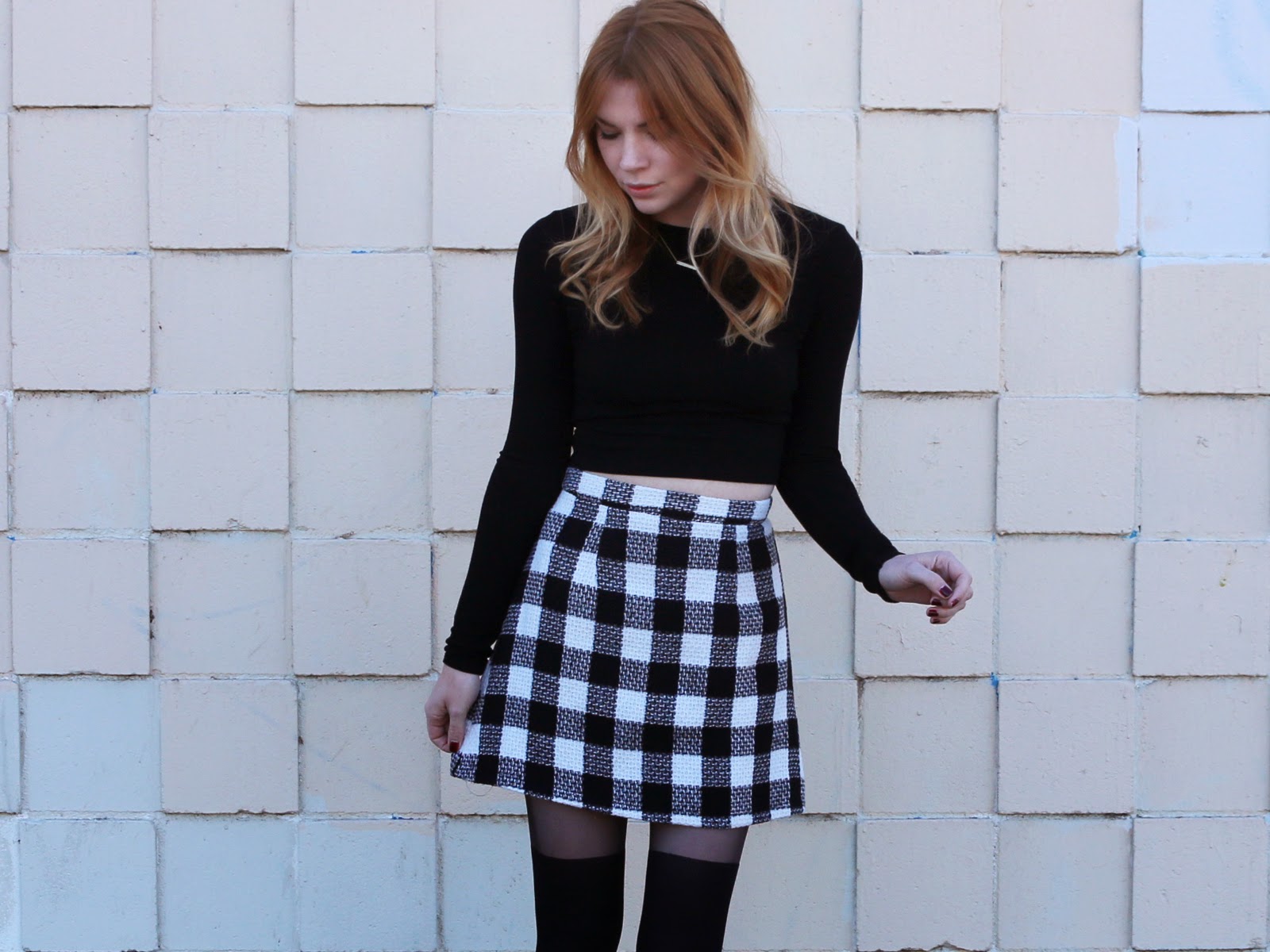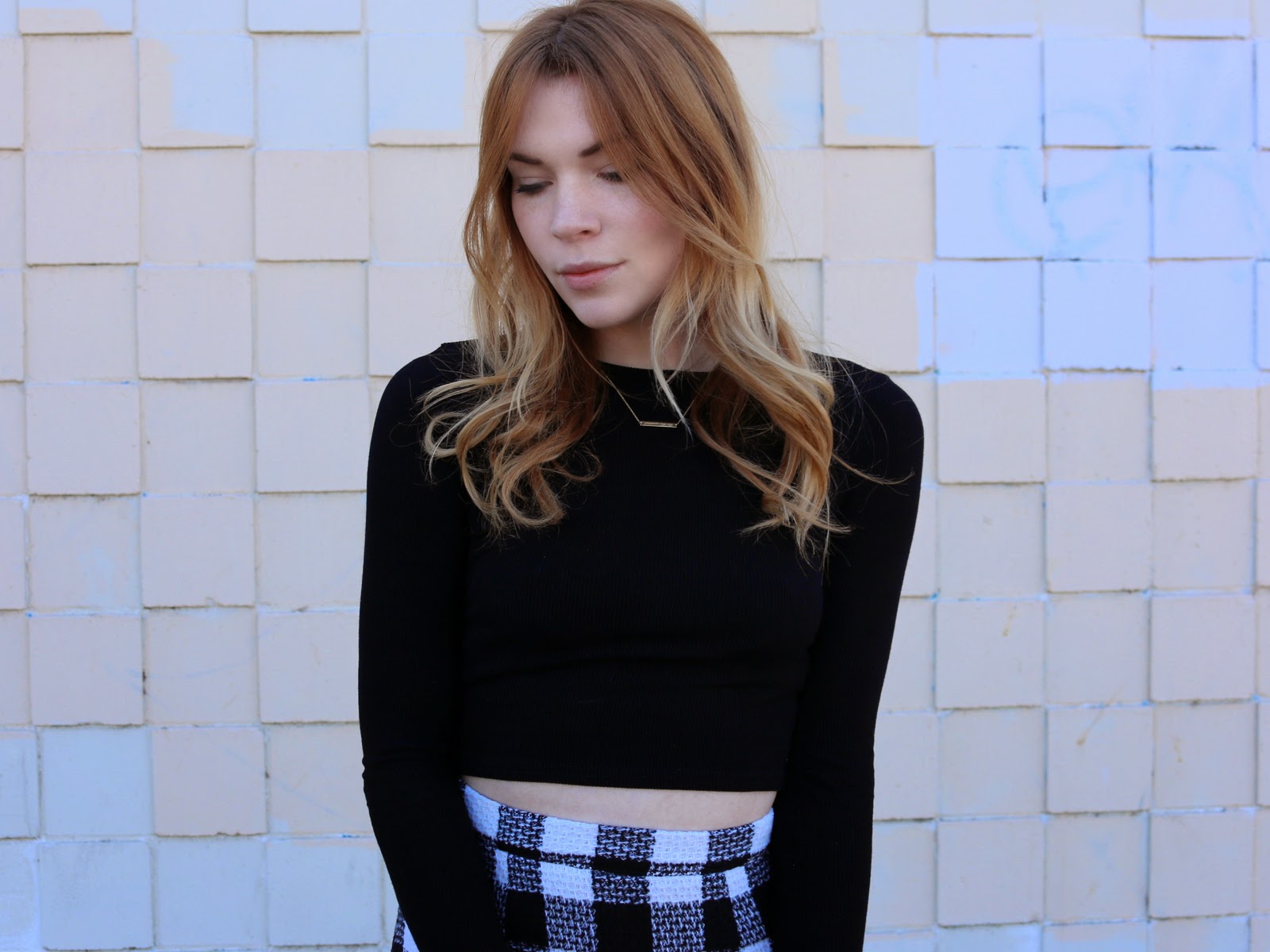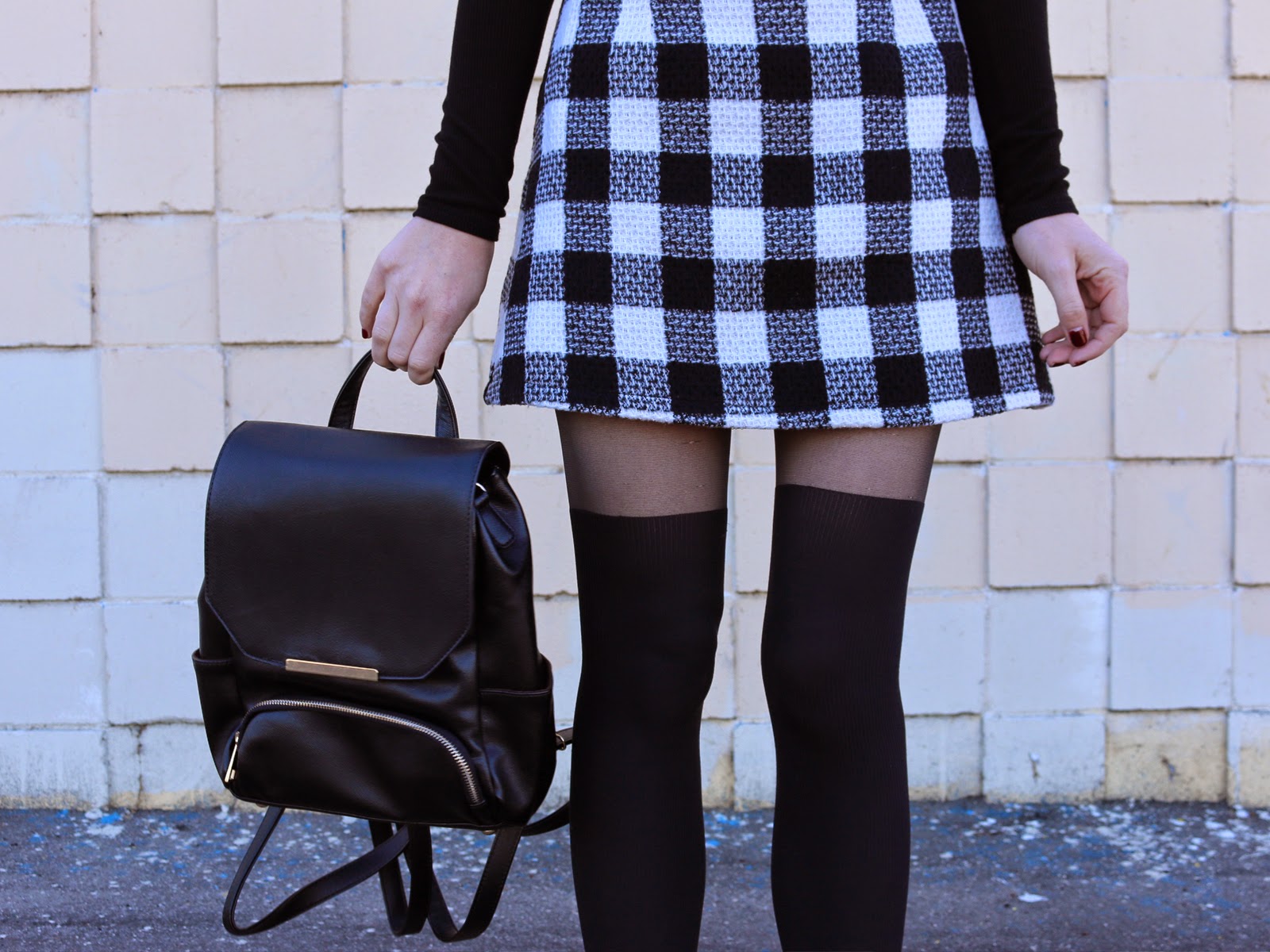 I paired the skirt with a mini backpack from PYLO, a cropped rib knit, and thigh high tights for a very Cher from Clueless vibe. I'm all about rib-knits, so I guess you could say I've fully jumped on the 90s-made-modern train and I ain't getting off anytime soon.
Hope you're all having a lovely week – I've had some exciting news lately, so for more information, make sure you're following me on Instagram too!