I wear a lot of neutrals. Black, white, taupe, you name it. But grey has been a bit of an overlooked color for me – especially when it comes to denim. I'm a creature of habit, so breaking my pattern has been tricky. Lately I've been seeing tons of blue-grey denim, and I wanted to give it a try. I found these Henry & Belle jeans from Sewn in the USA and waited patiently for their arrival in the mail.
When they arrived I immediately put them on, and was surprised by how much I loved the color. Still very neutral, but it made a nice contrast with my usual leather and boots. And I don't think I've ever been asked so many questions about a pair of jeans! All day I had girls either complimenting them, or wanting to know where I got them. That definitely doesn't happen with my basic black pairs.
I paired the jeans with this Family over Everything tee by Good hYouman, and spent the day running errands and getting compliments here and there. And who doesn't love that?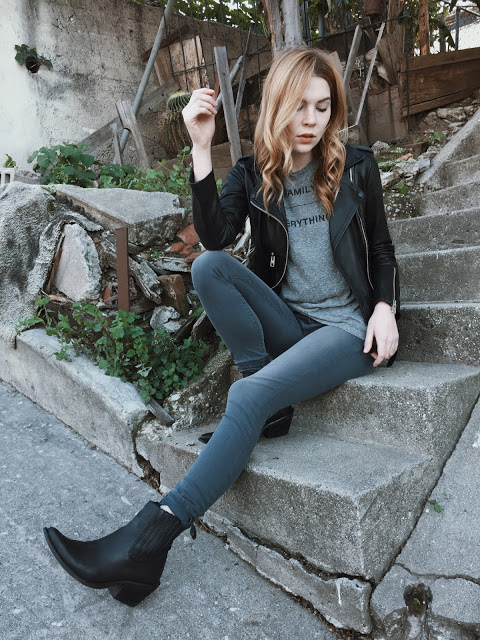 Henry & Belle Super Skinny Jeans in Lakeshore / Family over Everything Tee