My post-wedding-day-blues have been officially banished with warmer weather and happy-go-lucky shades of mustard.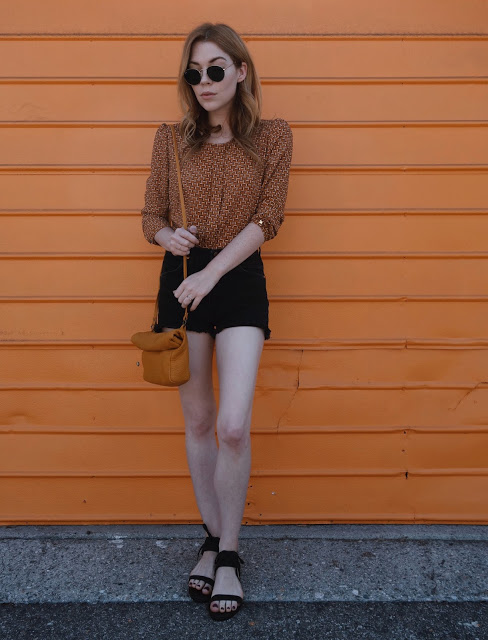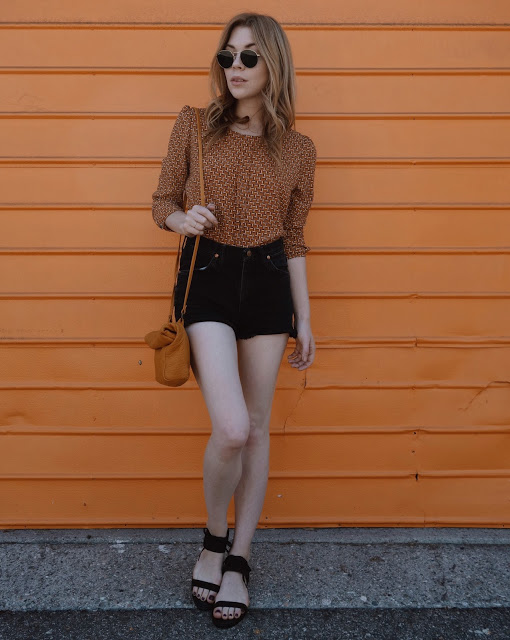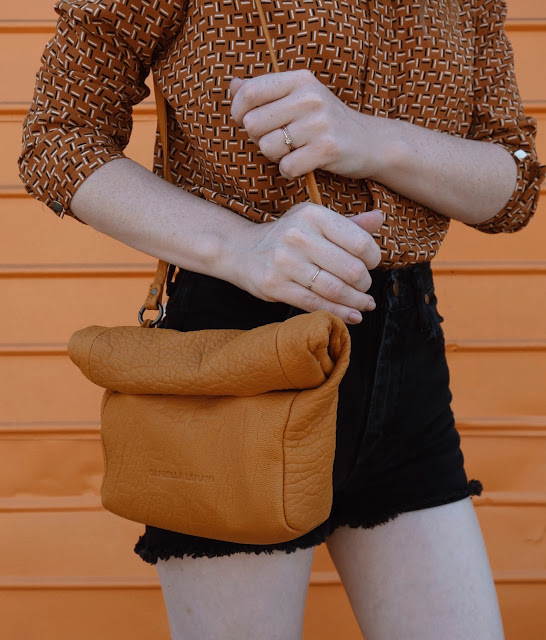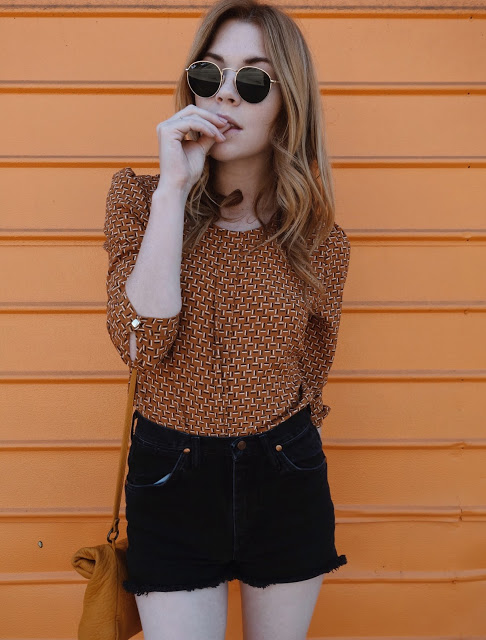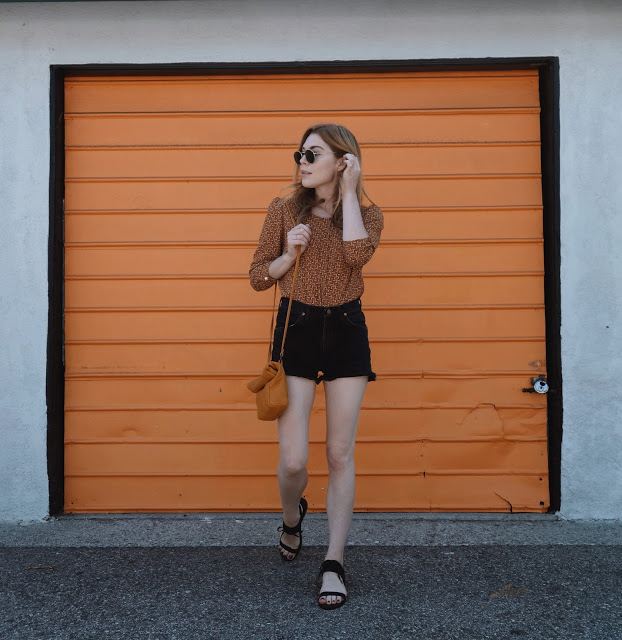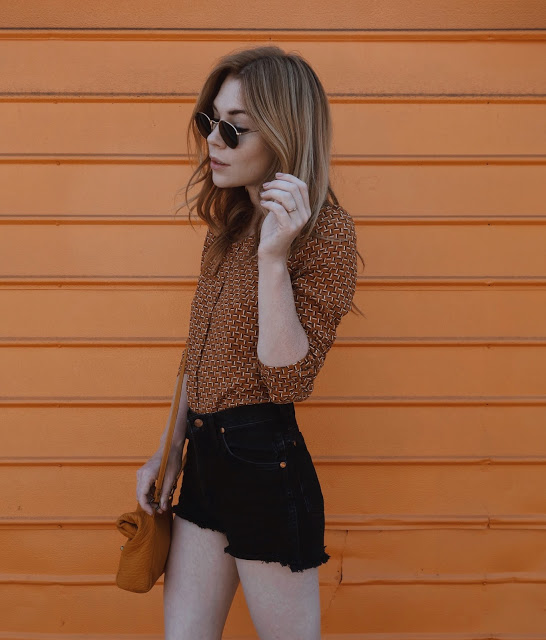 We're officially less than a week away from our honeymoon, and my excitement level is through THE ROOF. I've been outfit planning like crazy (like a true blogger) and I think I have enough warm weather clothes to survive the south. Maaaaybe. I'm still packing jeans and hoping that our rental car will have icy cool AC. A girl can dream, right?
This outfit features one of my new fav shops, Ruti. They're sort of the epitome of cool-girl architectural inspired looks. And while I'm not sure if I'm cool enough to rep them, I like the idea of mixing some of their rad pieces into my wardrobe.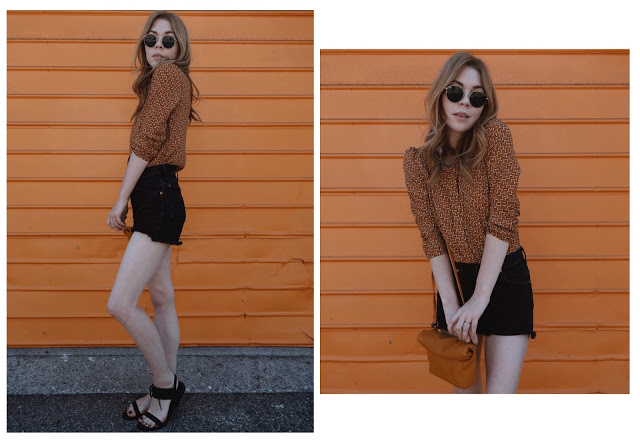 ruti shirt / vintage wrangler shorts / ruti purse / m4d3 hailey sandals