This year has been a big one for me – but the biggest moment of all was my wedding in June. We recently got our photos back from our incredible photographer Gaby Jeter, and upon receiving the digital files, I knew I wanted to get some framed prints made.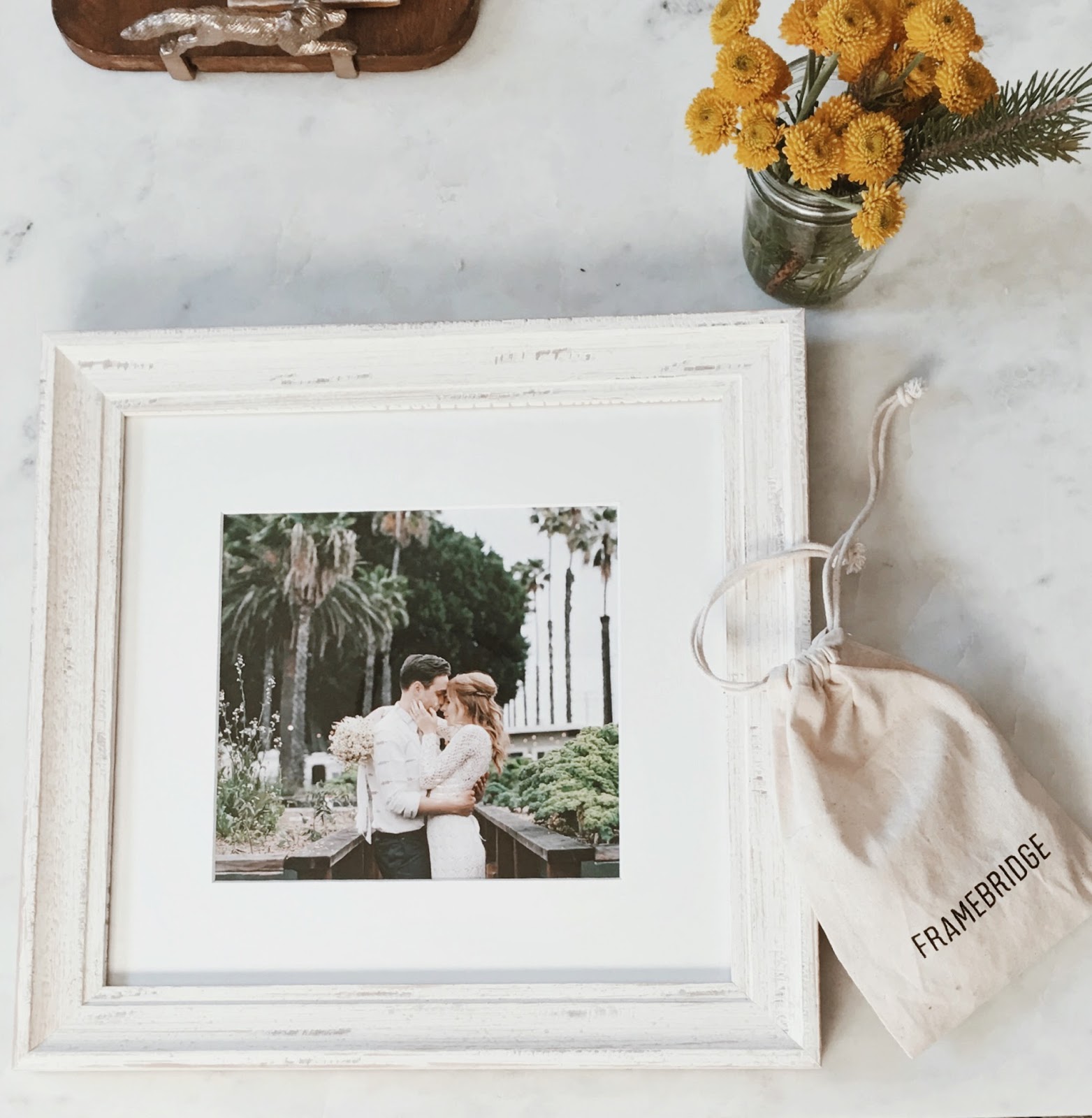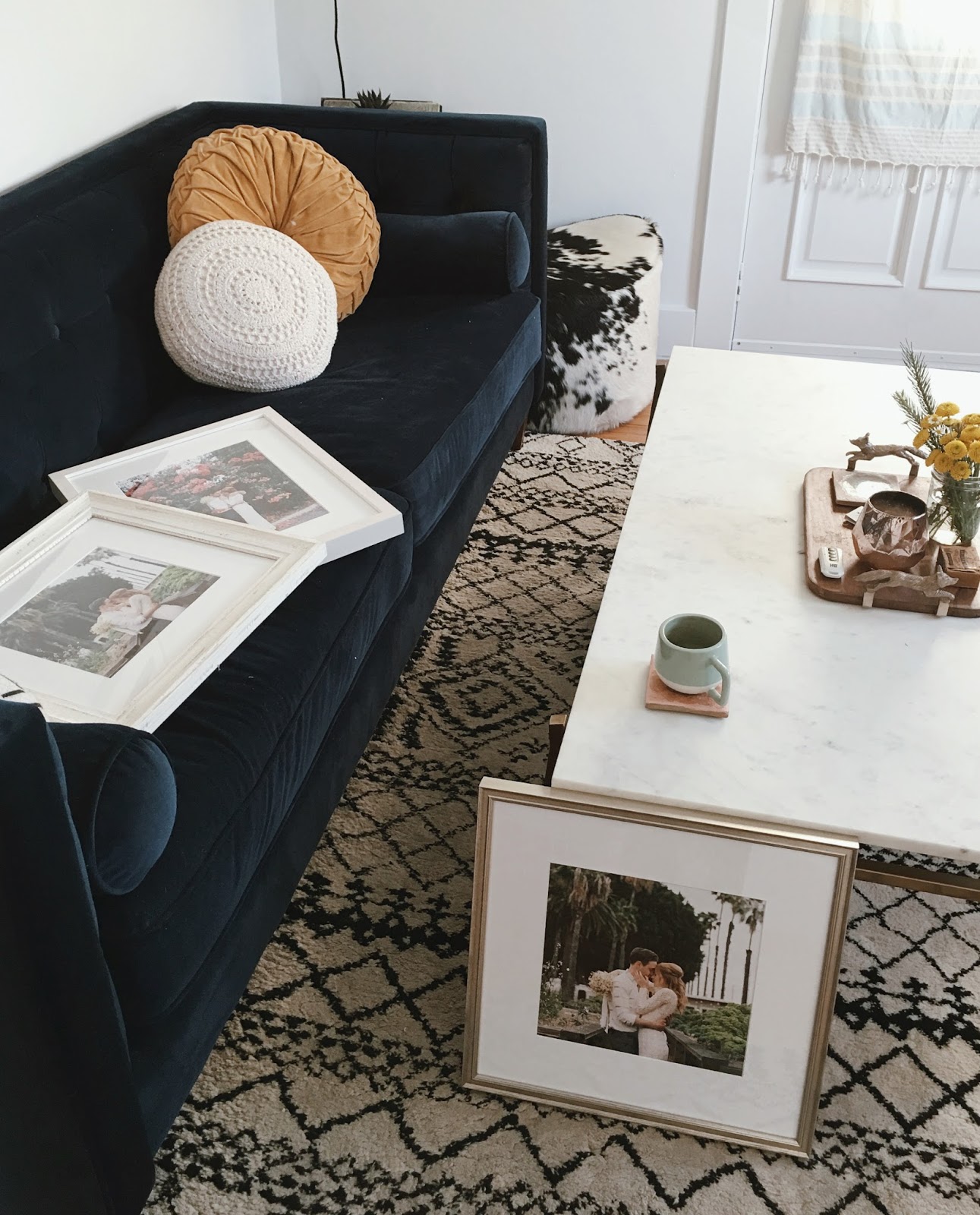 Not only did I want a few prints to hang in our house, I wanted to get prints for both Eric and my family to have for the holidays. It just seemed like the perfect gift for the special people in our lives that were there on that day. At first I wasn't sure where to go to get prints made, and where to get framing done. After doing a little research online, I discovered Framebridge.
Framebridge does both the printing and the framing, and delivers it all to your doorstep. I wasn't sure how well digital files would print out – especially since we were ordering some larger frames, but I placed the order and crossed my fingers.
When the packages arrived and I opened the boxes to reveal our prints, I was ecstatic. The quality is unreal, the frames are stunning, and I was glad I went for matted photos. It just all looked so professional, and a part of me wanted to keep all of the prints! Eric and I have put 3 up in our apartment, and the rest will be wrapped up soon and given to our family.
Just in case you're looking to give framed prints as a holiday gift, here are some helpful deadlines. If you want to mail in your prints, the deadline is December 4th – if you're doing your printing online, the deadline is December 18th. And just in case you want to get your own printing done, use my code PRETTYLITTLEFAWN15 for 15% off. Happy Holidays!