Sure, cooler weather has arrived in LA, but that doesn't mean it's not still warm enough for bare legs. Add a jacket and you're good to go.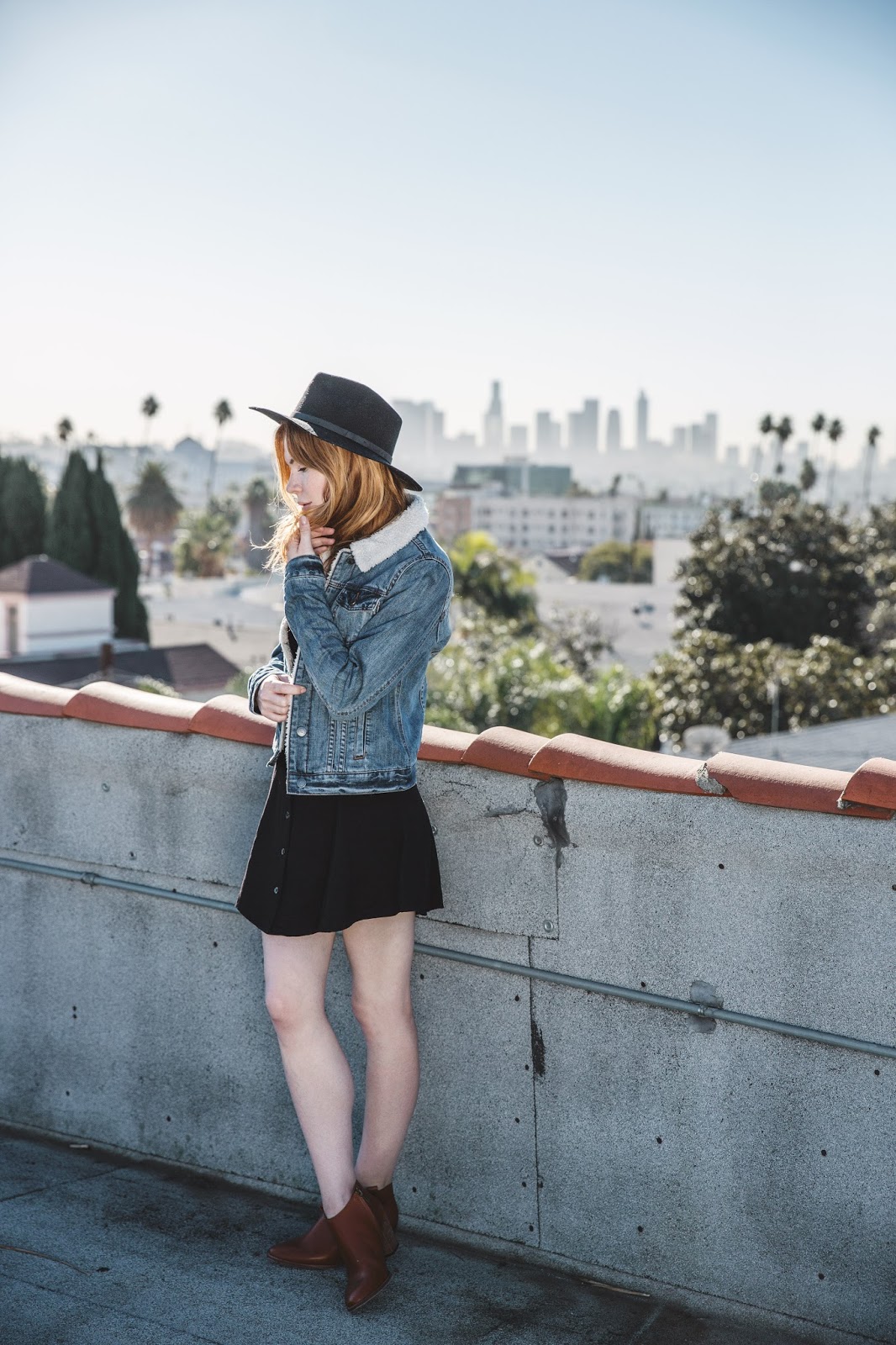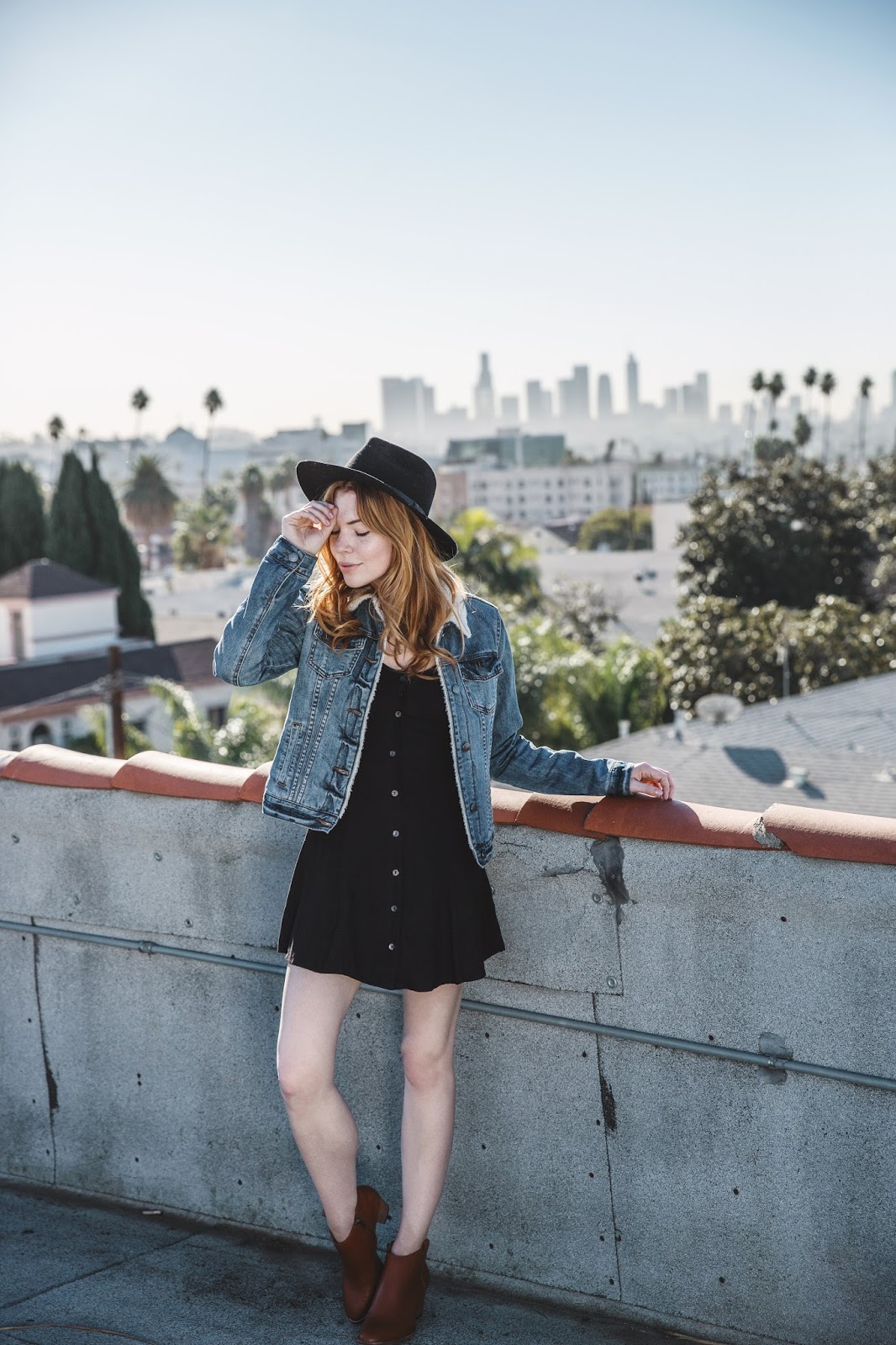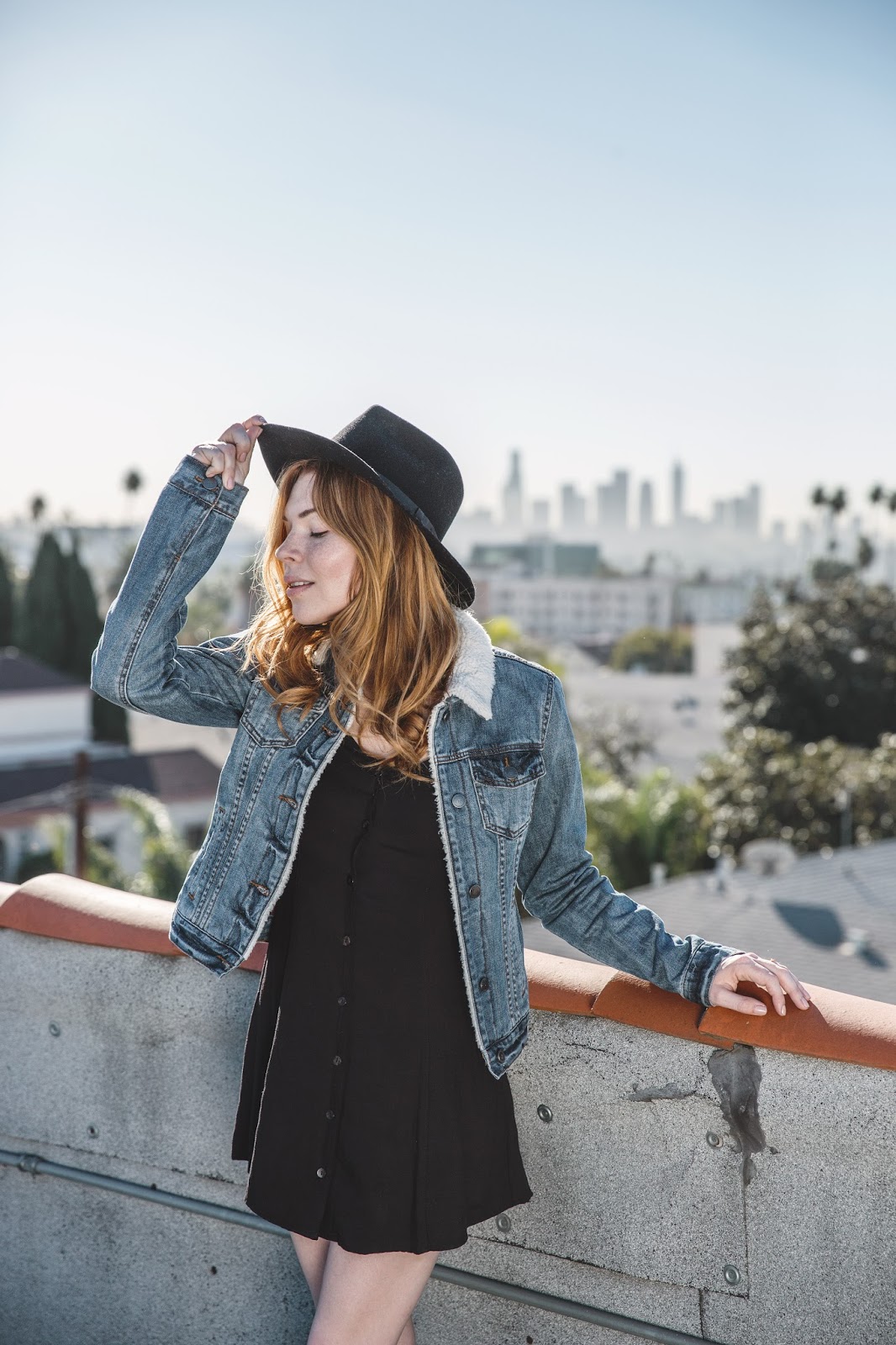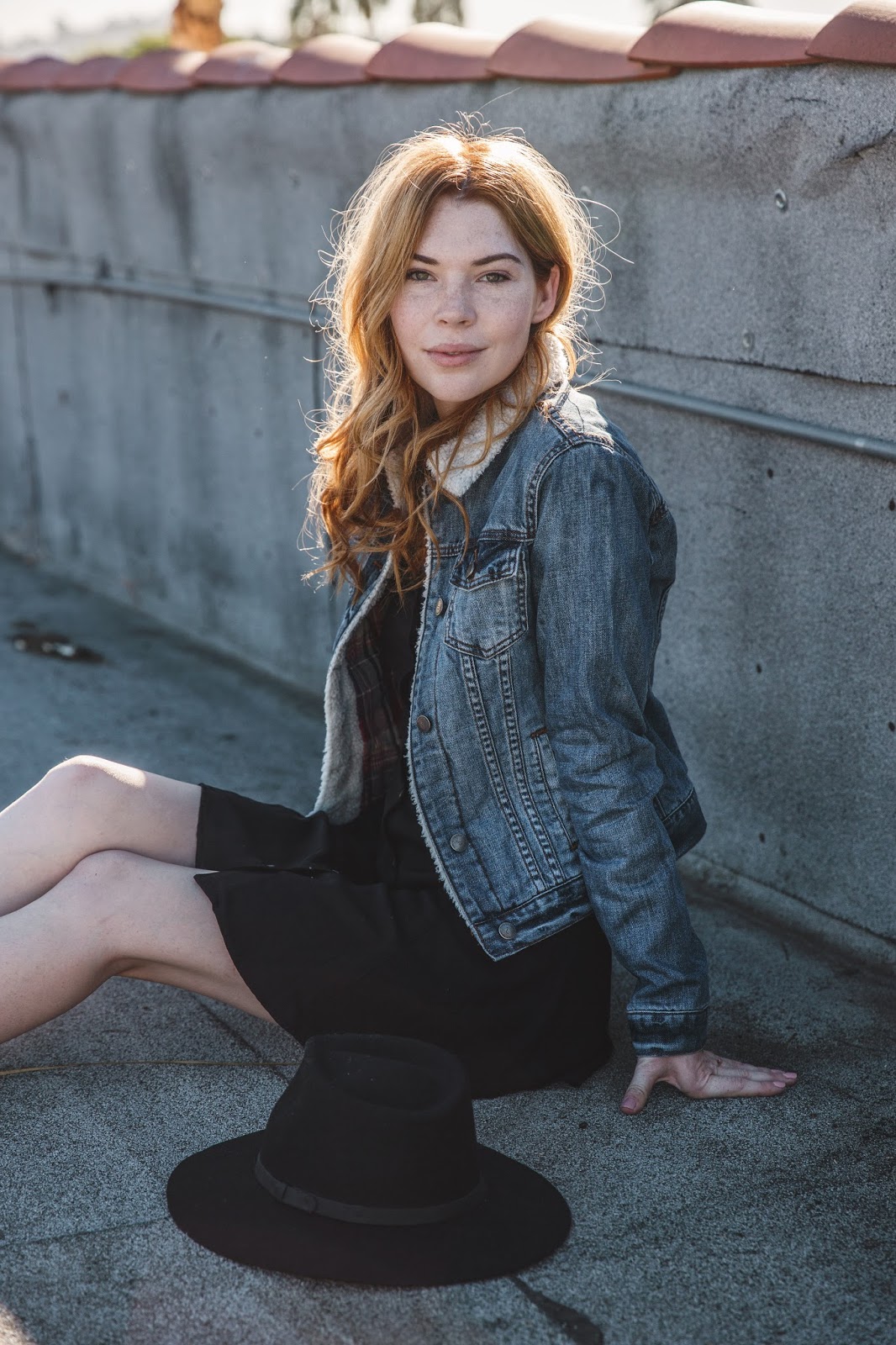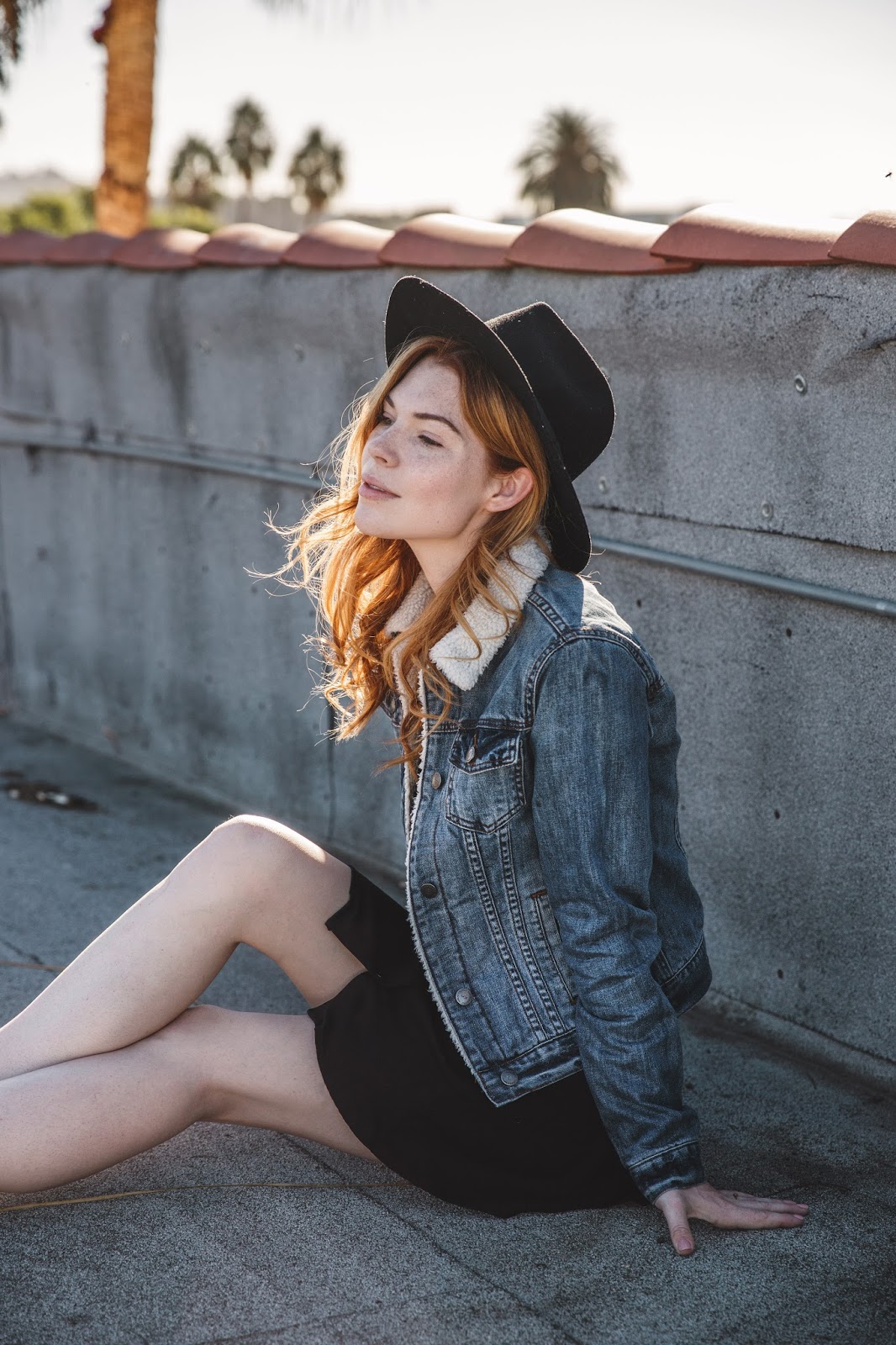 I fell in love with this jacket from Whimsy + Row as soon as I saw it. It feels so vintage with the faux fur collar, plus that plaid lining is obviously right up my alley. I wear my oversize denim jacket constantly, but it's nice to have something more fitted in my repertoire. I've since paired it with high rise denim and a tee, and it's just this perfect 70's vibe.
For this look, I added a simple button up dress, my Madewell boots, and this amazing hat, also from Whimsy + Row. They're an online boutique based out of LA, so naturally I had to give a little local love. I really love how many amazing clothing companies exist in my own backyard, and Whimsy + Row stocks some of my favorite brands like Christy Dawn, the Fifth Label, and Knot Sisters. Definitely check them out if you're looking for some retail therapy.