Life has been so busy lately. In between filming, working on blog posts, and answering emails, I've decided to move. Packing up boxes and cleaning is no picnic, but being able to stay in the area I love makes it worth it. Echo Park – you're the real MVP here.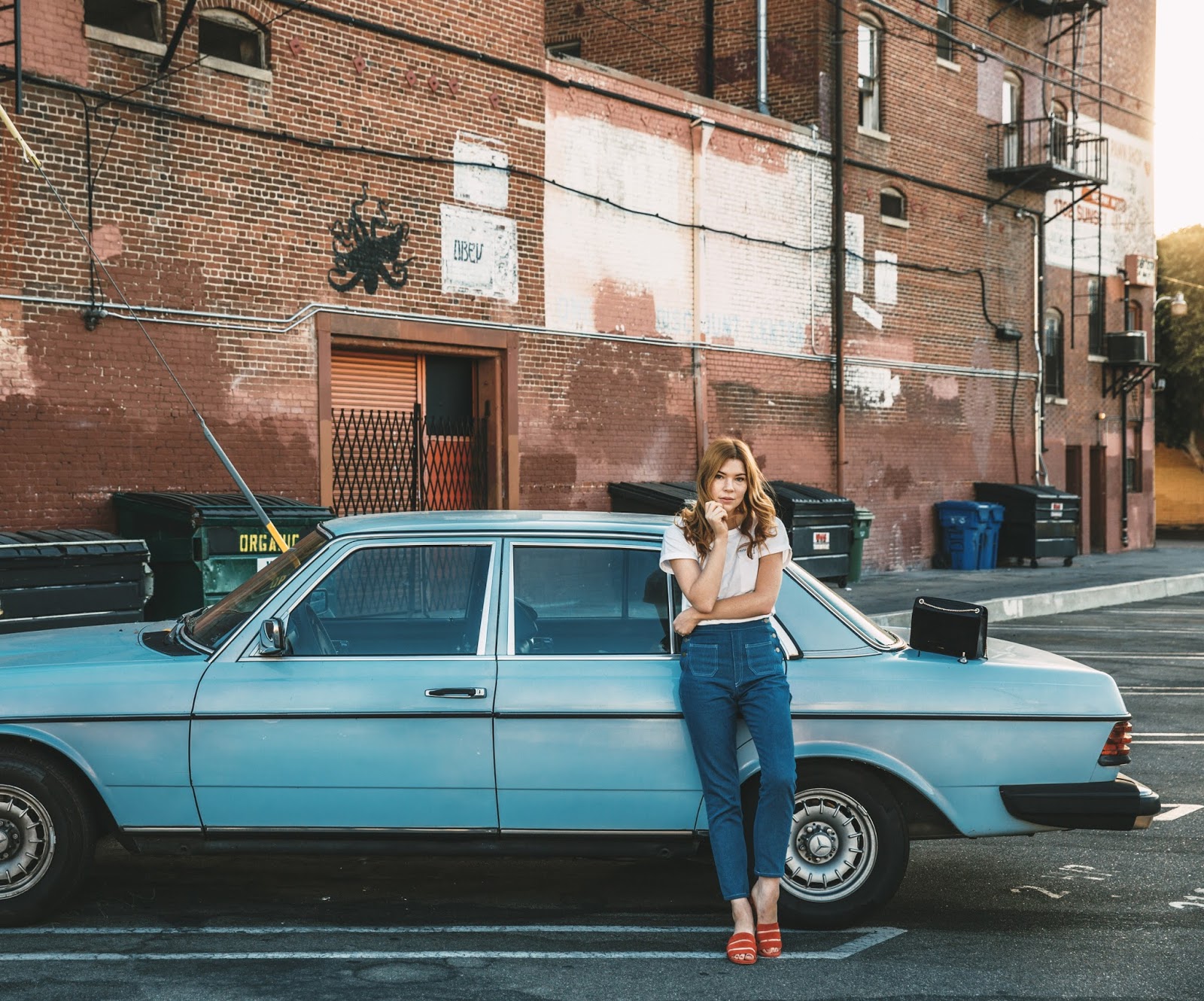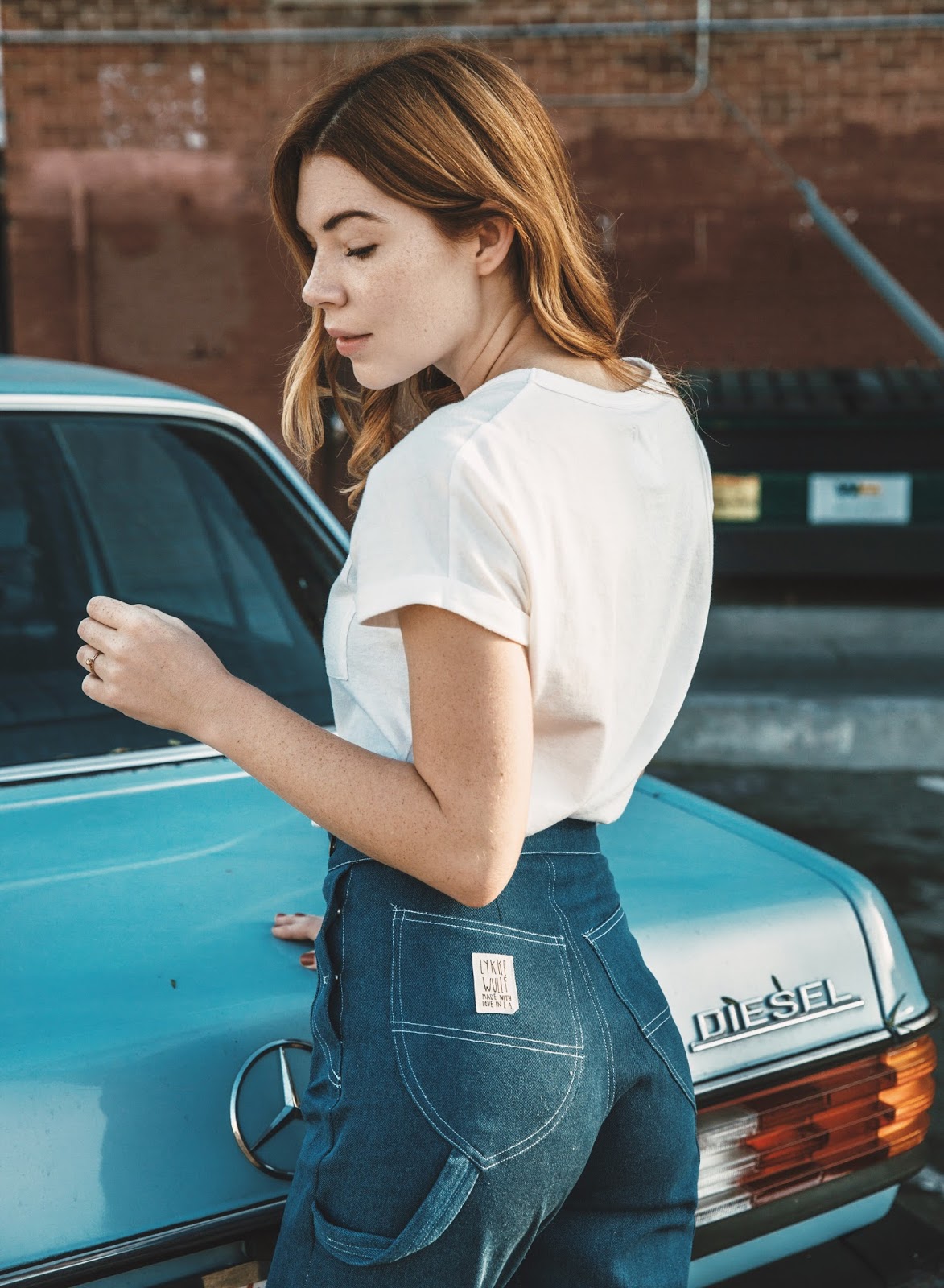 When I first put this outfit together, I had no idea where I wanted to shoot it. Blue jeans (from Lykke Wullf), a white tee (From Zady), my fav shoes (Marais, of course) – that was all easy to combine. But where to shoot it? When I met up with my photographer extraordinaire, Champagne Victoria, I still didn't know where to shoot it. And then I turned around, looked at my car, and was like – OBVIOUSLY.
Sometimes you can't plan everything out in advance. You gotta roll with it. Which isn't only applicable for this shoot, but for my current life situation. Eric and I are moving literally 20 feet away to a different apartment. I don't know where everything is going to go once we move, I don't know how many hours I'll spend scrubbing and cleaning, but I do know we'll be happy there. Just as long as the shower pressure is good.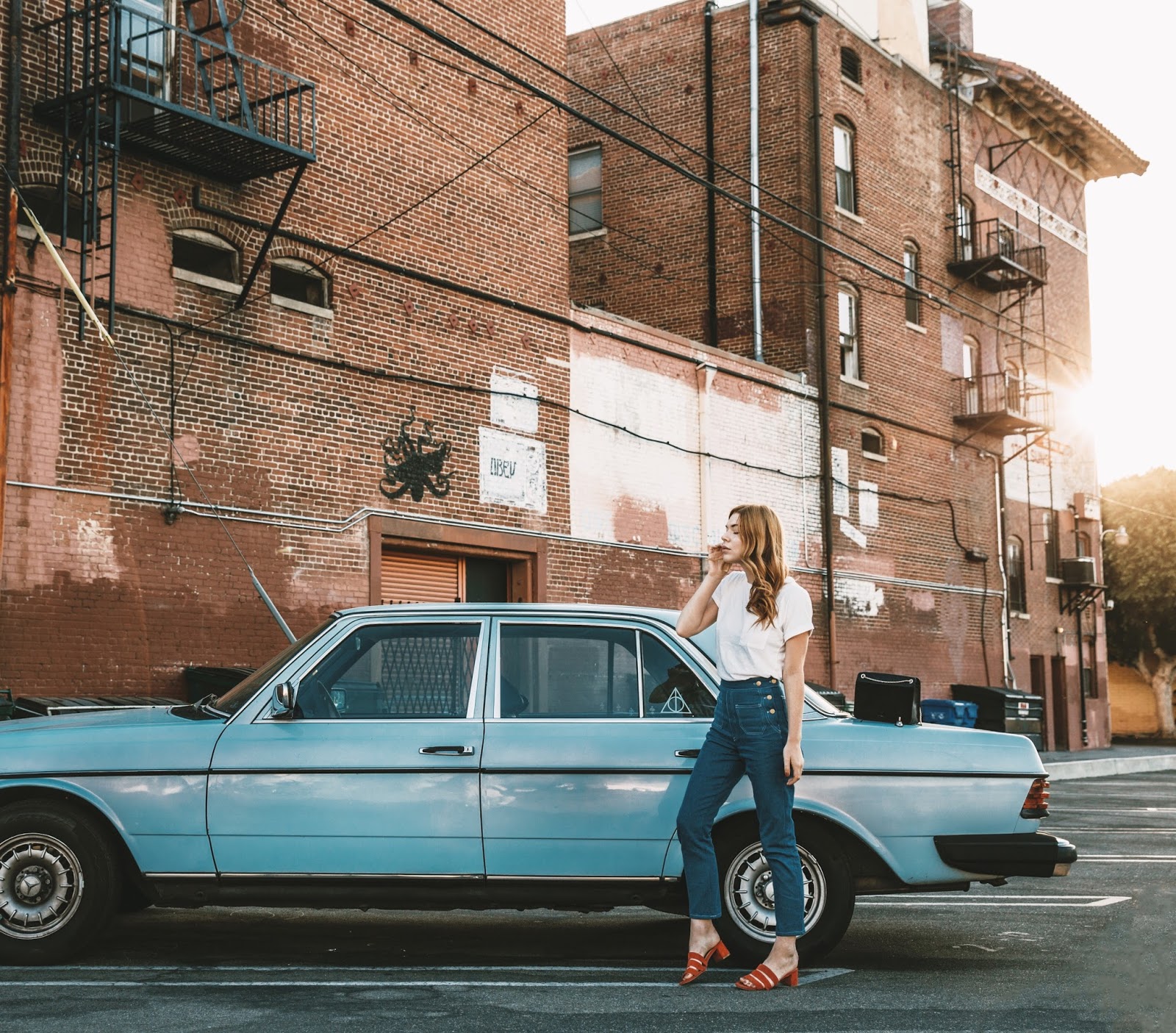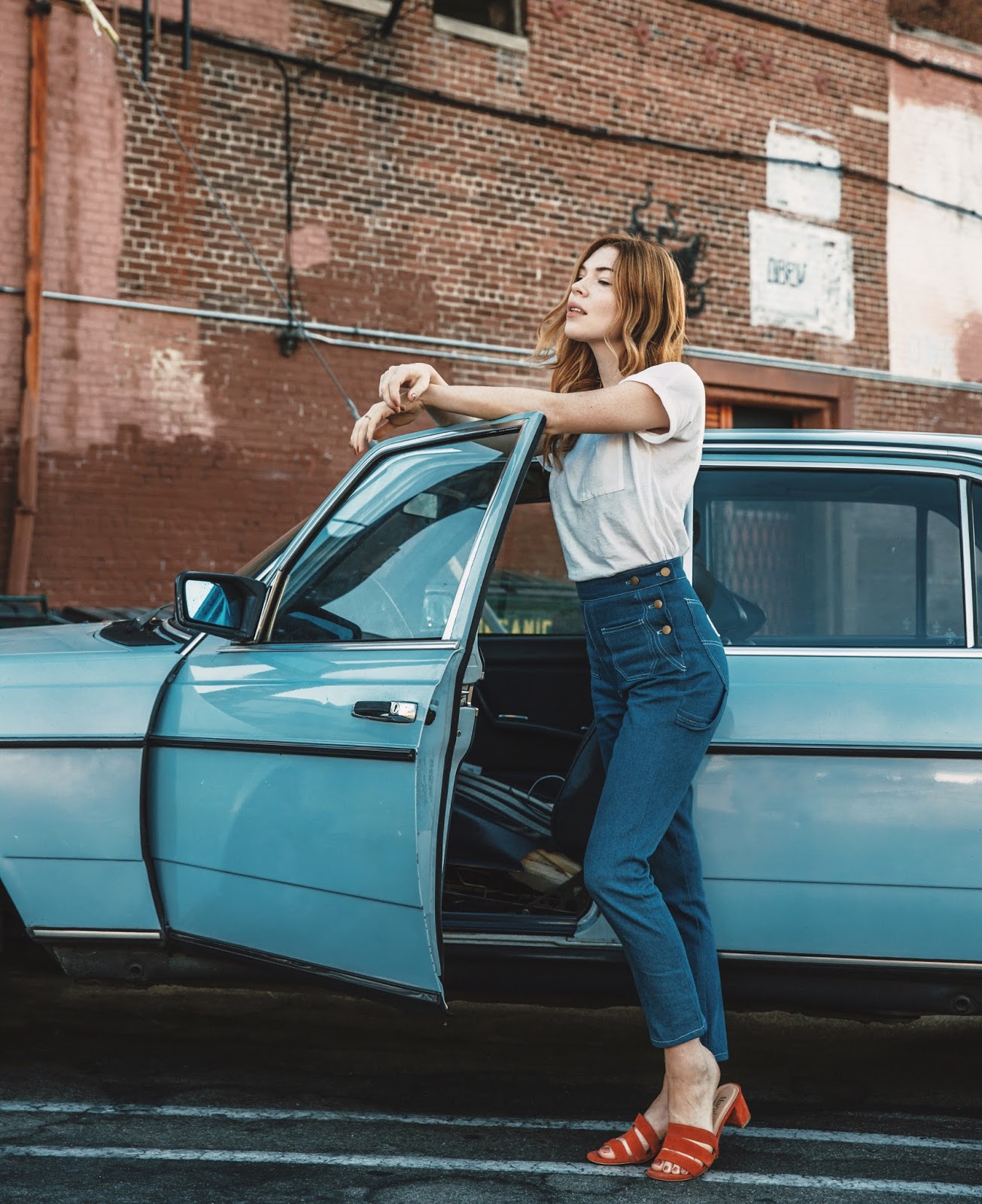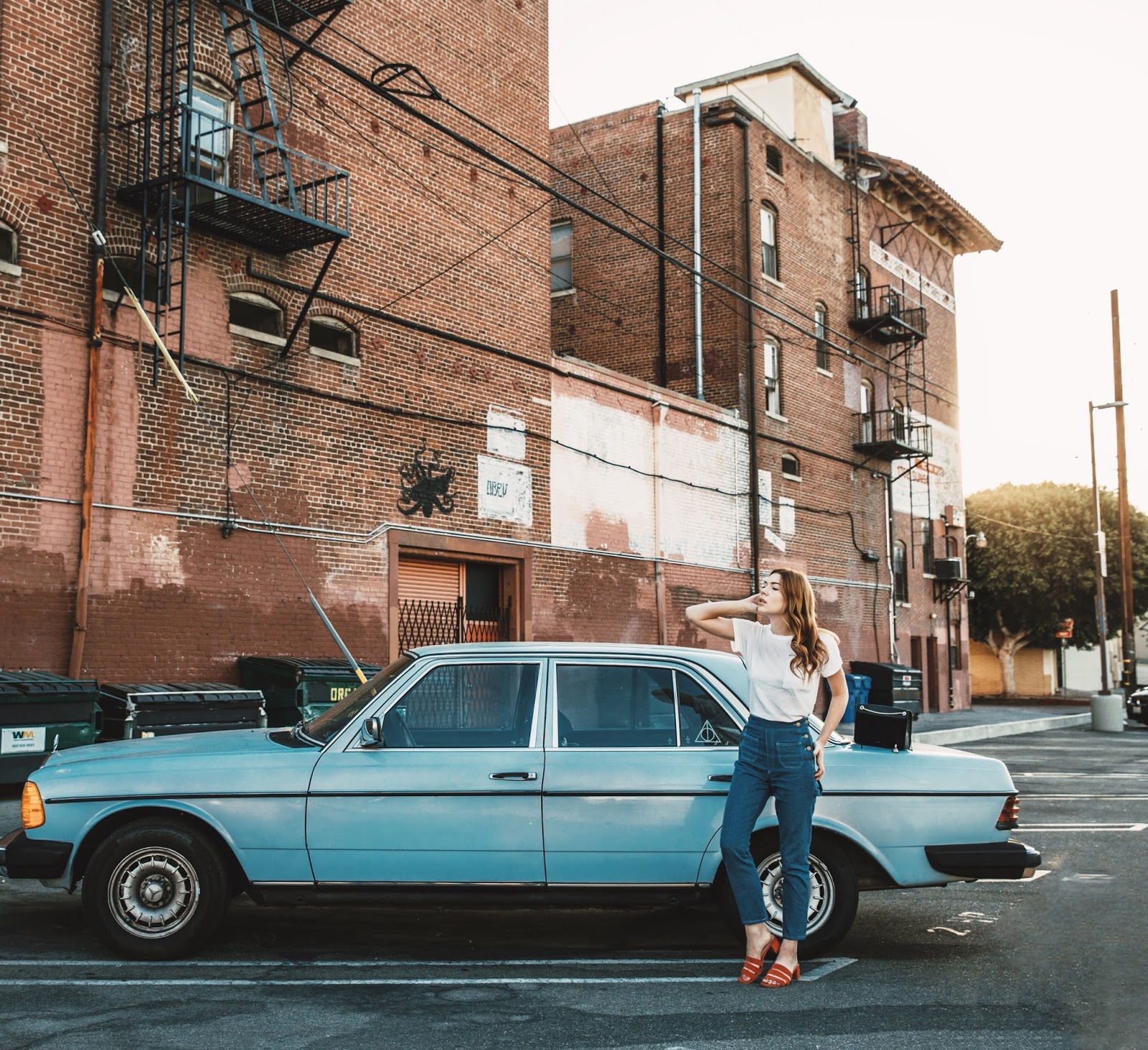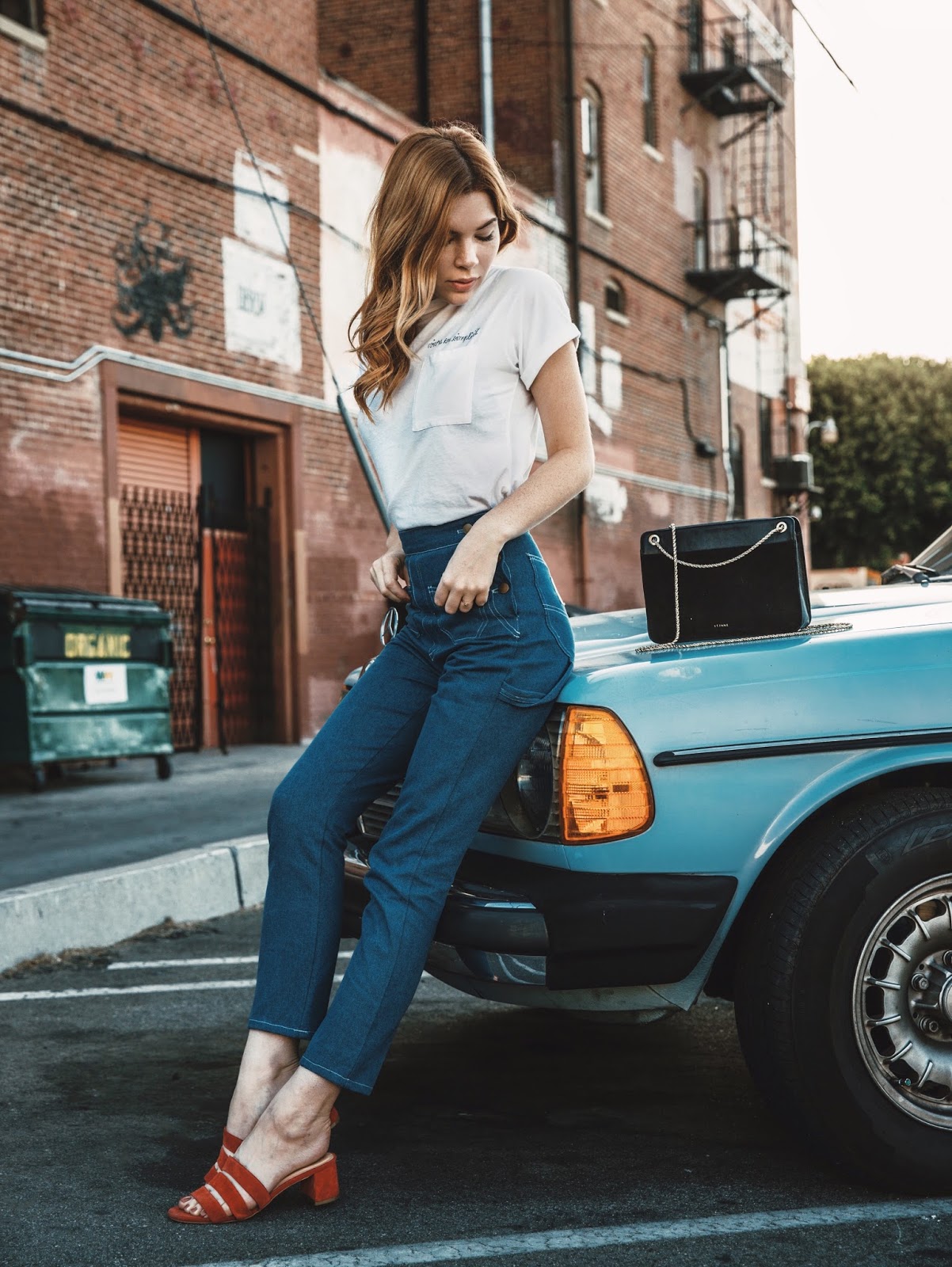 all photos shot by @ChampagneUnicorns