When we found out we were going to Ireland, I immediately knew of one place I absolutely had to visit.
Thanks to the magic of social media, I had seen photos of Adare Manor on Instagram, and knew it was a must-stay for us. I had no idea where in the country it was but once we had the first portion of our trip planned out (Belfast to Galway), a stay at Adare seemed to fit right in, as it's not too far from Galway. I began to plot out our trip with the plan that Adare would be a luxurious stay before we headed off to more modest Airbnb accommodations.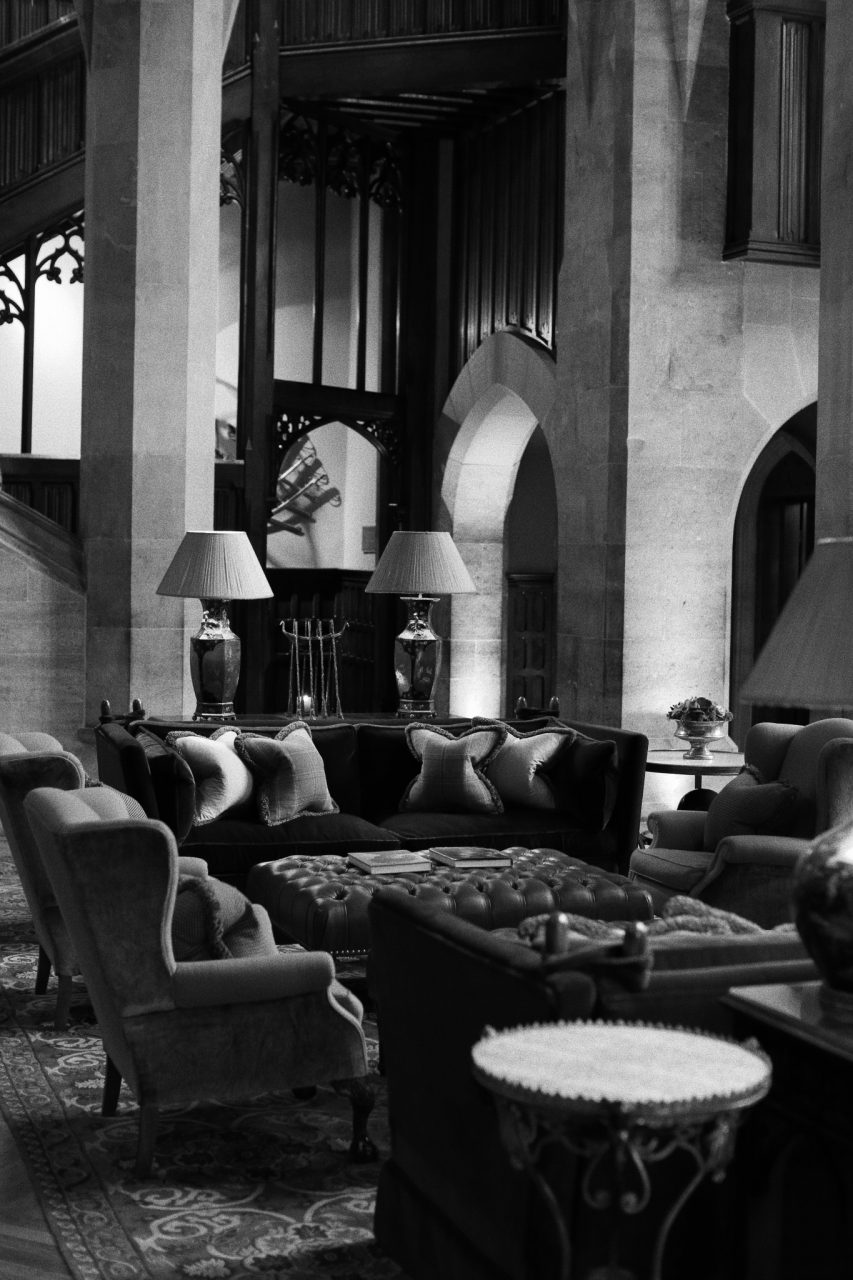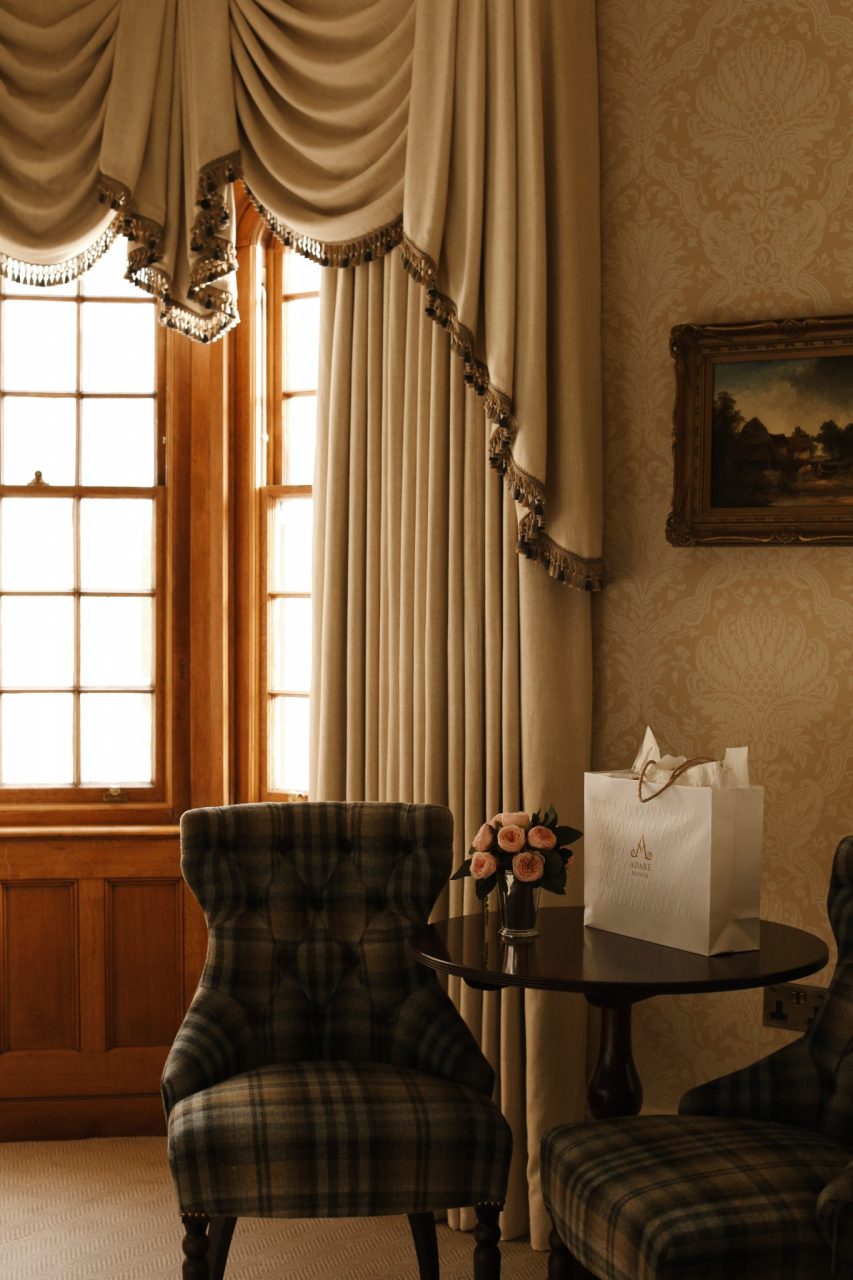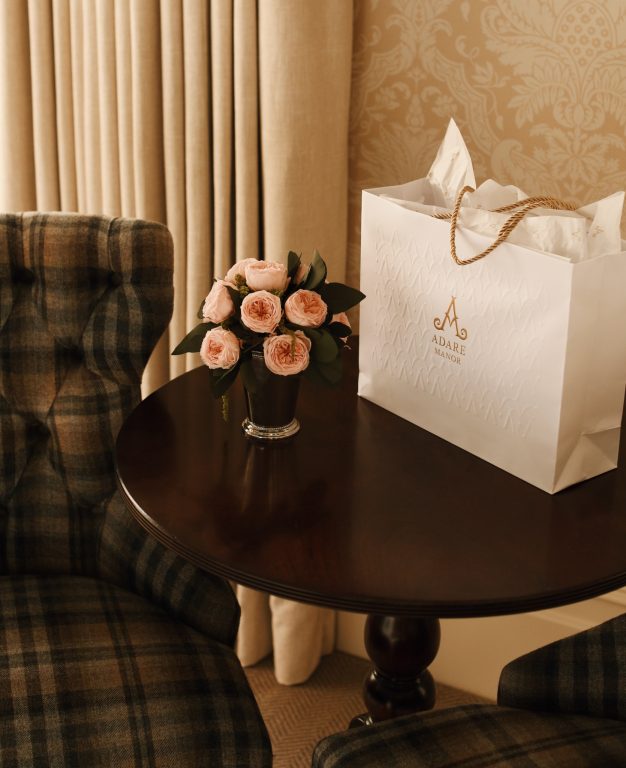 From the moment we arrived, we were in awe. Built in the 1830s and completed in the 1860s, the Manor house is built in a neo-gothic style that at once commands your attention – I highly recommend reading more on its history here.We drove through the gates along the property (it comprises 840 acres) and up to the manor itself. The building is beautiful, with its many windows and towers, dotted with gargoyles – but the interior is beyond comparison. A huge hall awaits you upon entry, with a large fireplace and a friendly reception. Once you check in, you feel a sense of peace and (of course) opulence. Every detail is thought of, and every staff member went above and beyond. We only had the one night at the property before moving on, so while ours was a condensed experience, I could see relaxing for many days on end being an incredible vacation.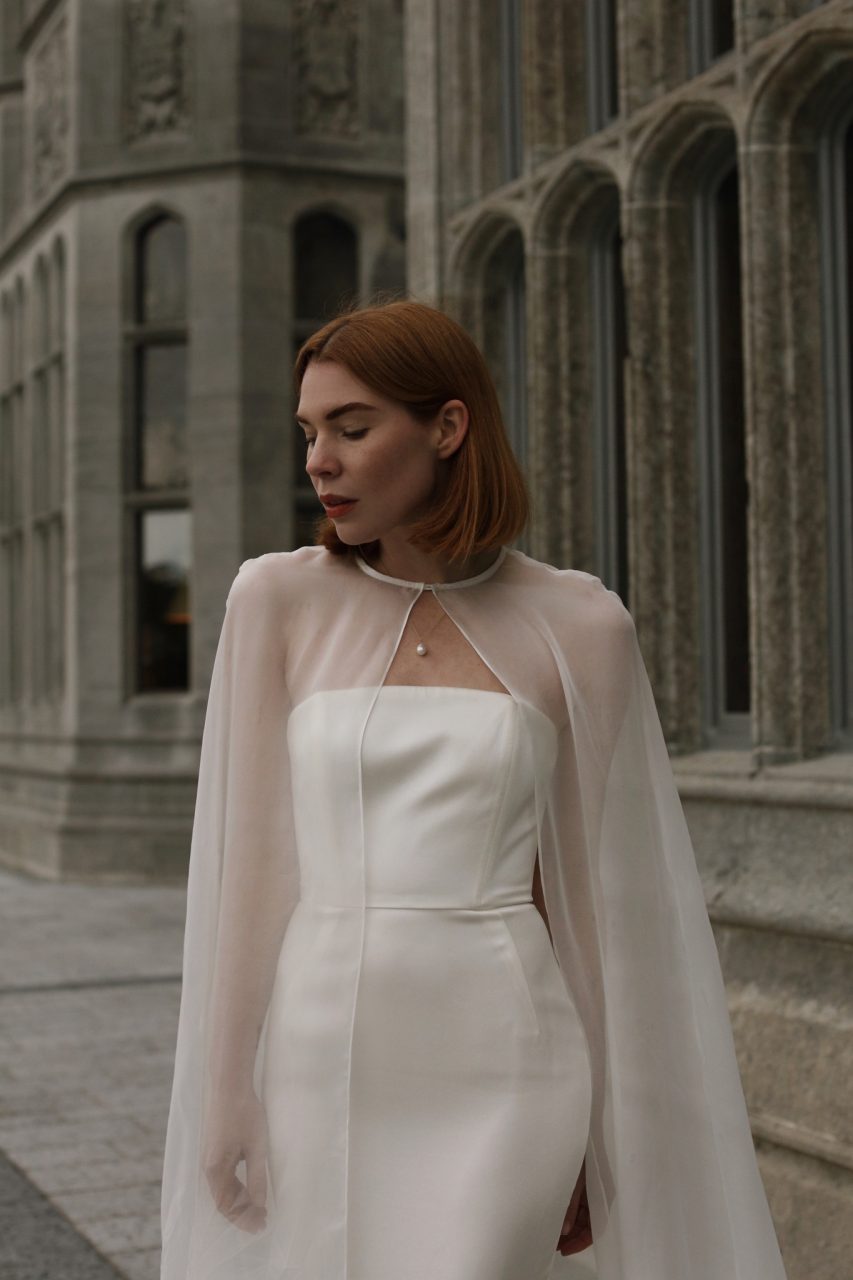 Before the sun set on us after checking in, we headed to the formal French Gardens on the grounds to shoot some of my favorite photos from our whole trip. I had this gown sent from Les Merveilleuses once I knew we would be staying at Adare, and planned a whole shoot from home before we arrived. I knew this long white gown with matching cape would look ethereal, especially paired with a delicate necklace from Chupi, and no setting seemed to fit it better than Adare. We managed to capture these photos just before it started raining and the sun faded, so it felt like it was meant to be.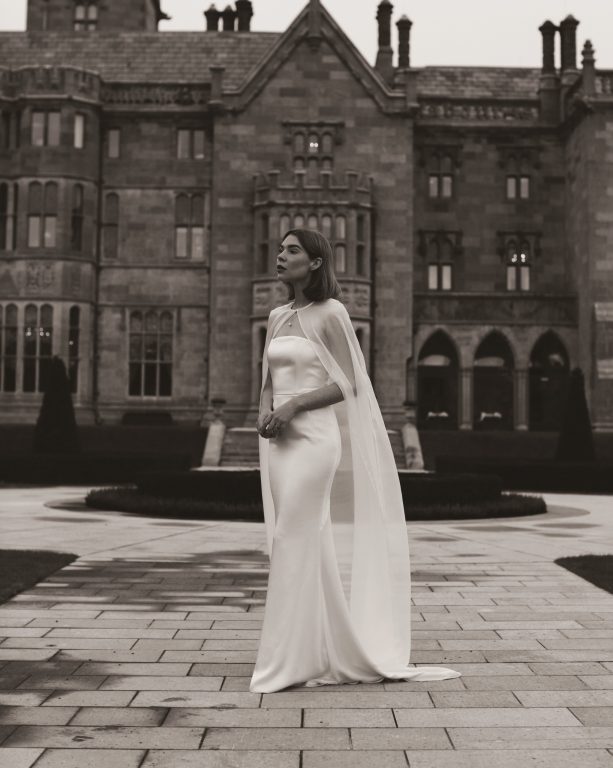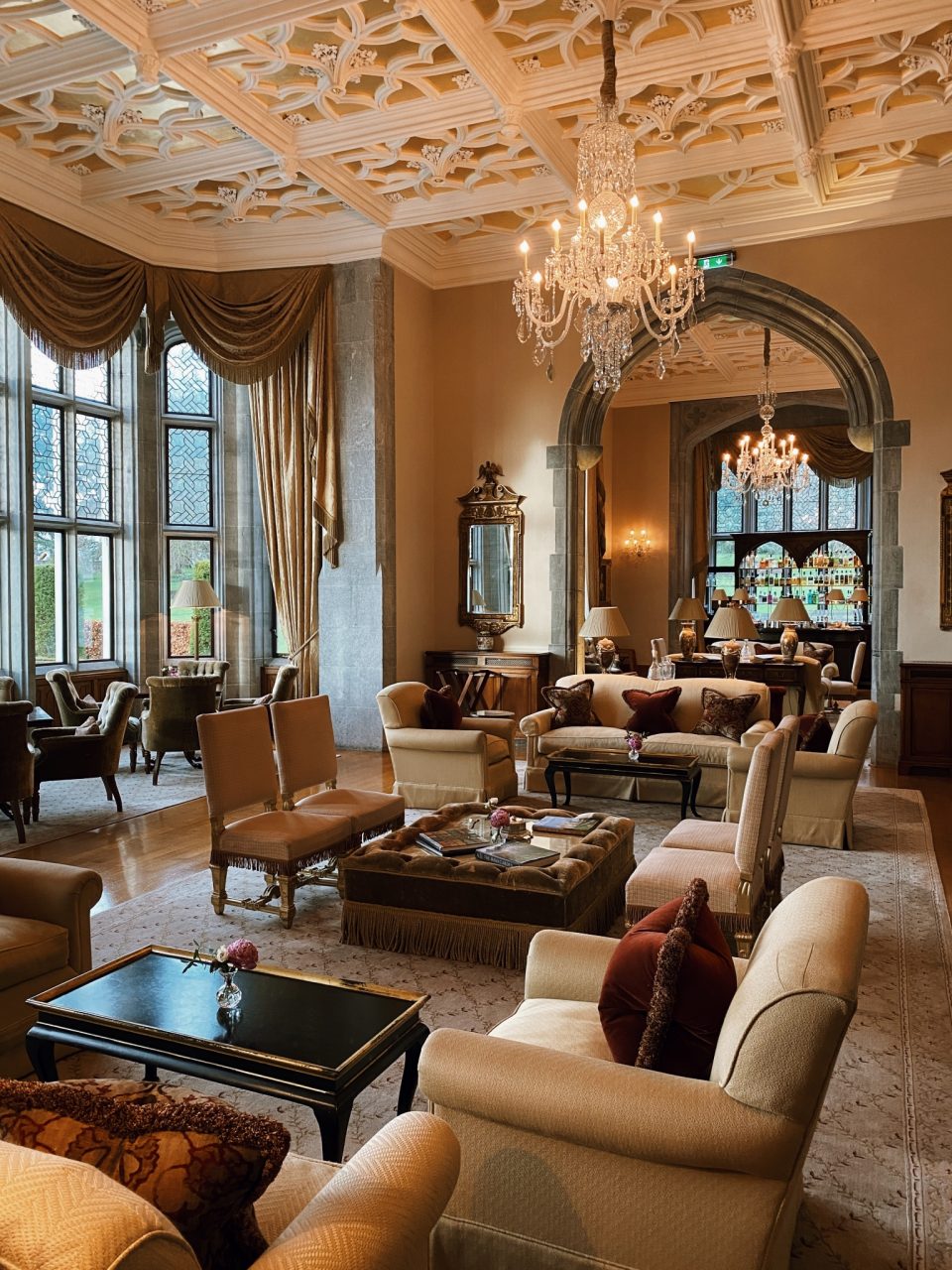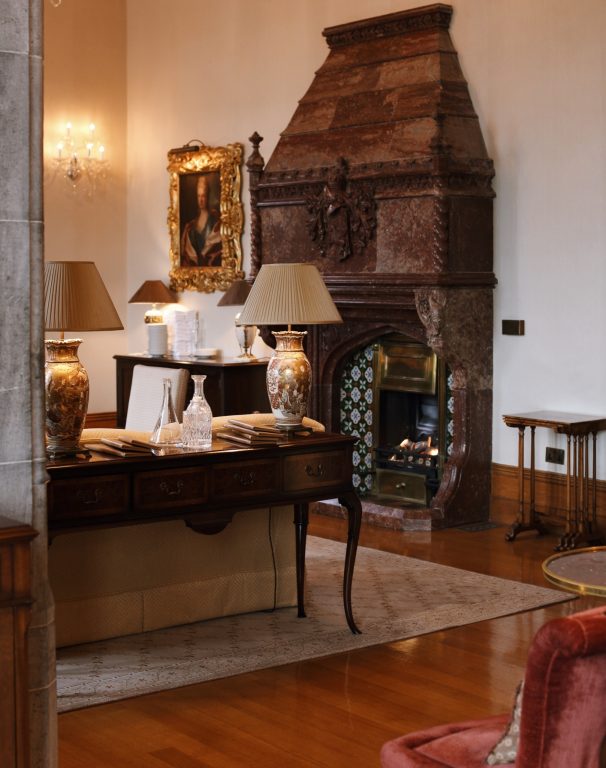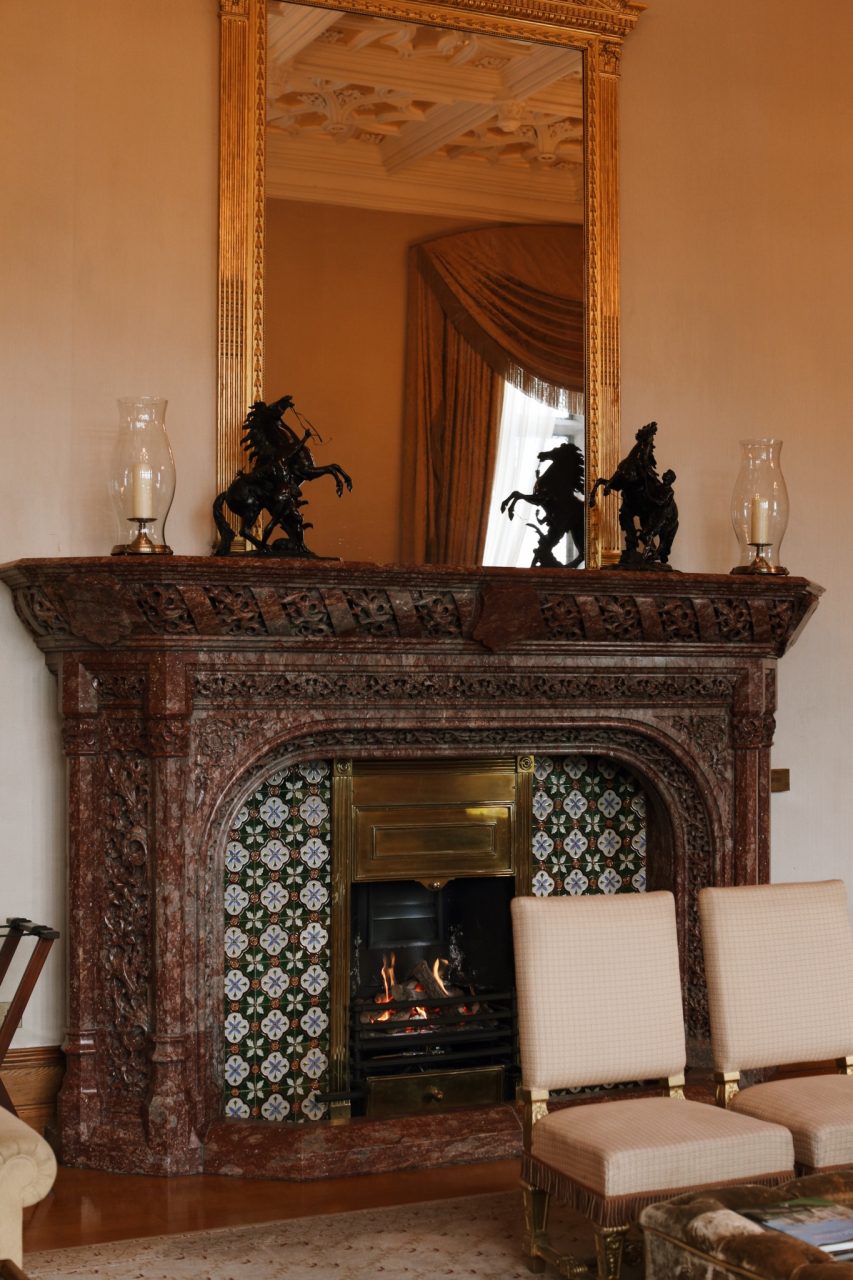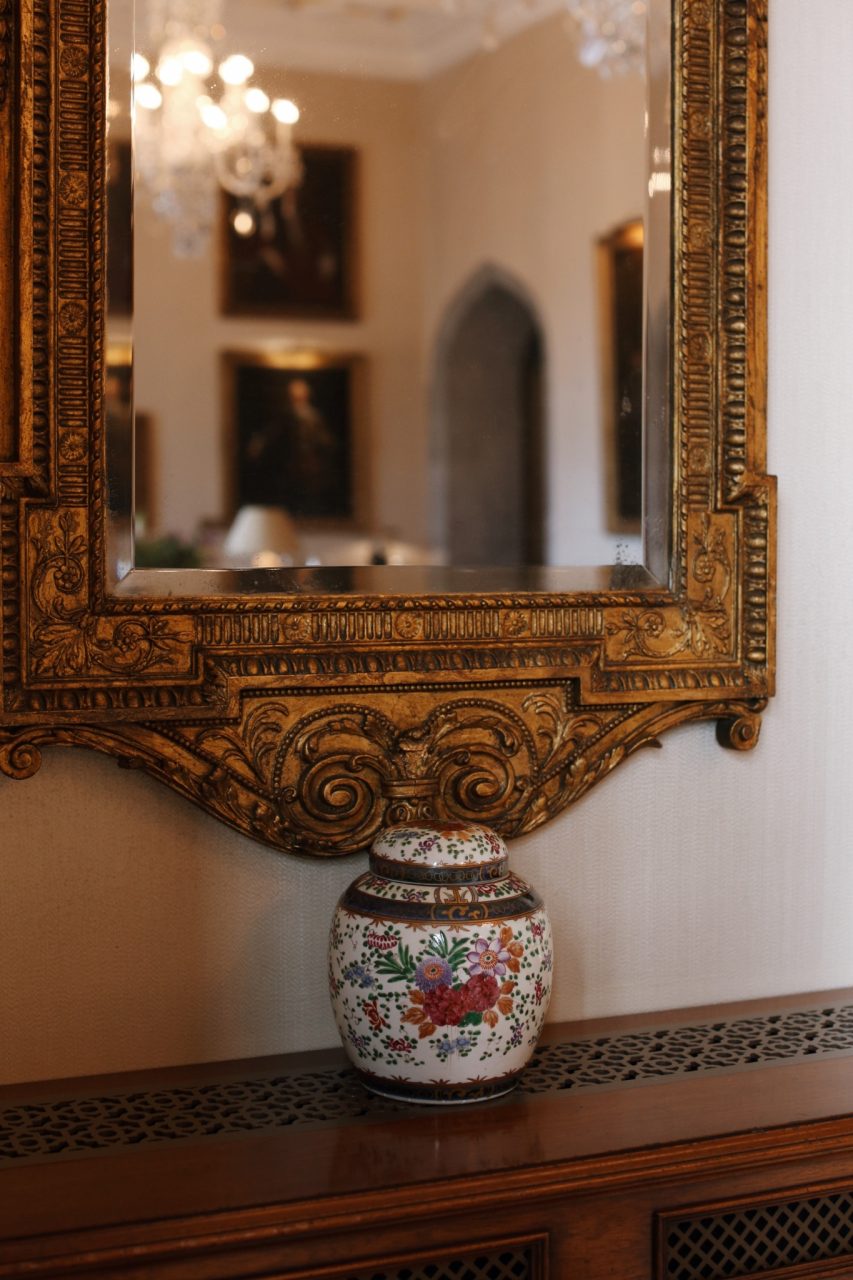 My favorite spots at Adare Manor were the long lounge where we had a cocktail (pictured above) and the library like restaurant where we had breakfast (pictured further below). The lounge with its two large fireplaces and beautiful paintings felt otherworldly and so stately. We had cocktails before dinner in this space and chatted with a few employees. Every table was lit by candlelight as well as the huge chandeliers hanging above. At night it feels cozy and romantic, and when we came back to shoot photos in the morning, I found it to be a peaceful place to watch the sun peak through the clouds. We were entirely alone in this space in the morning and could fully appreciate the scale of the space and imagine what it may have looked like over a hundred years prior.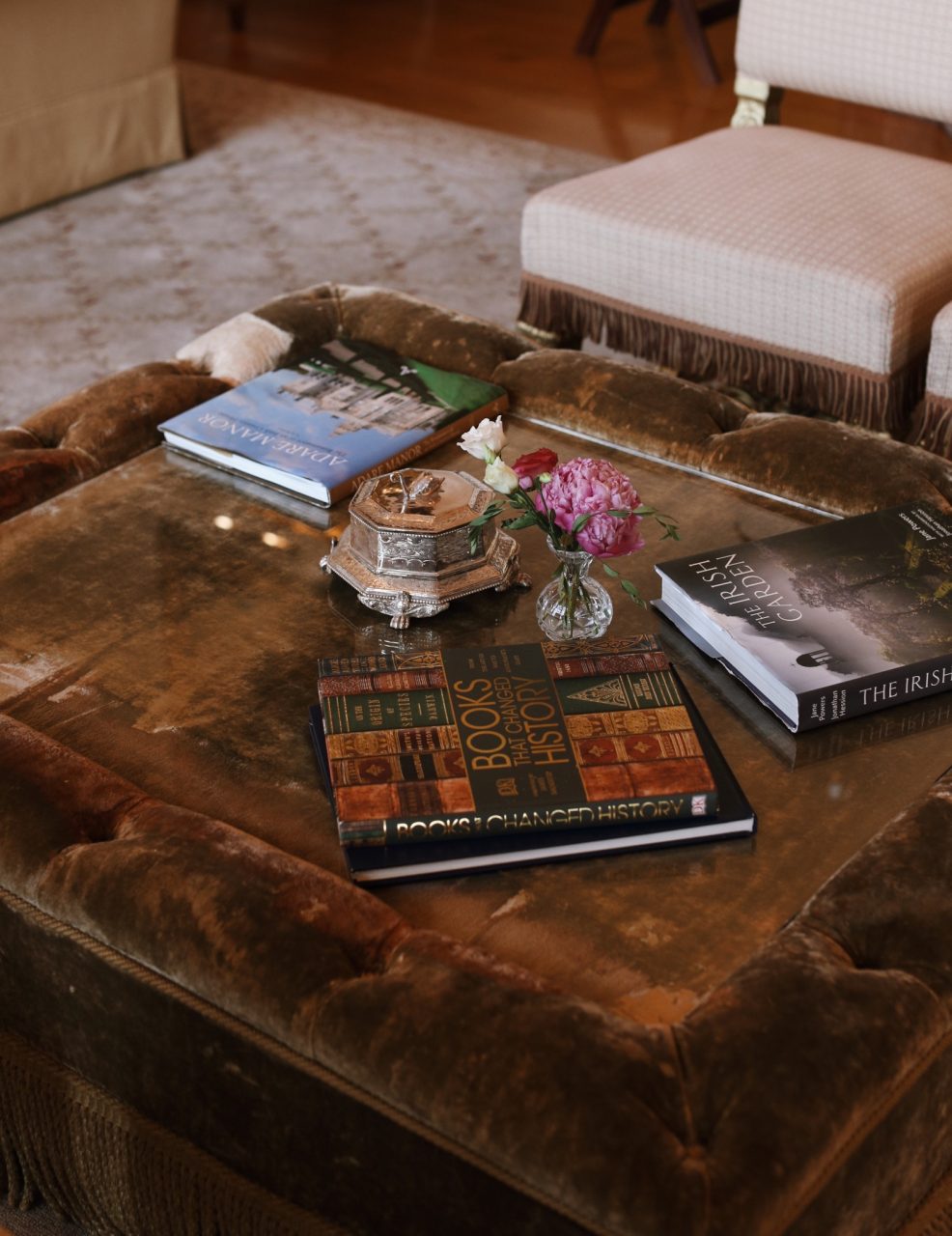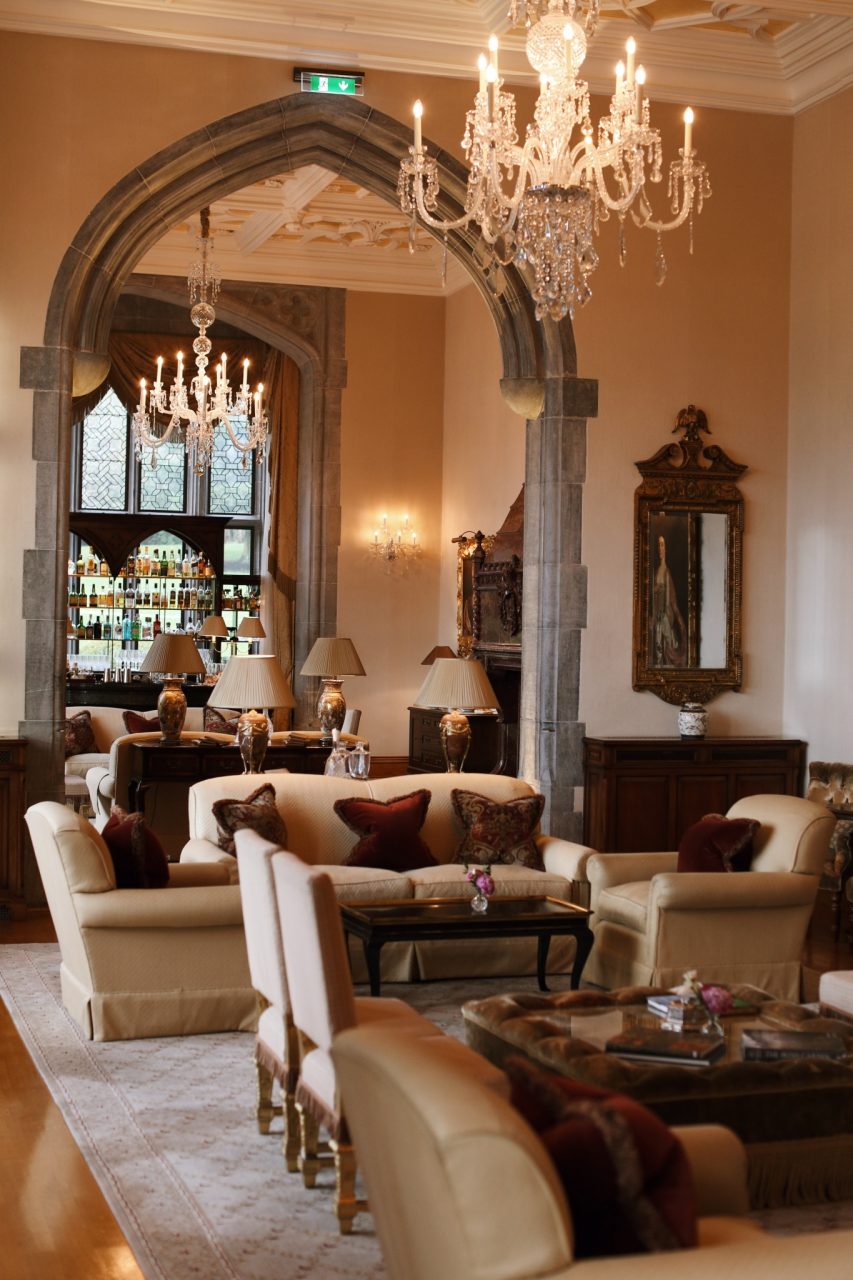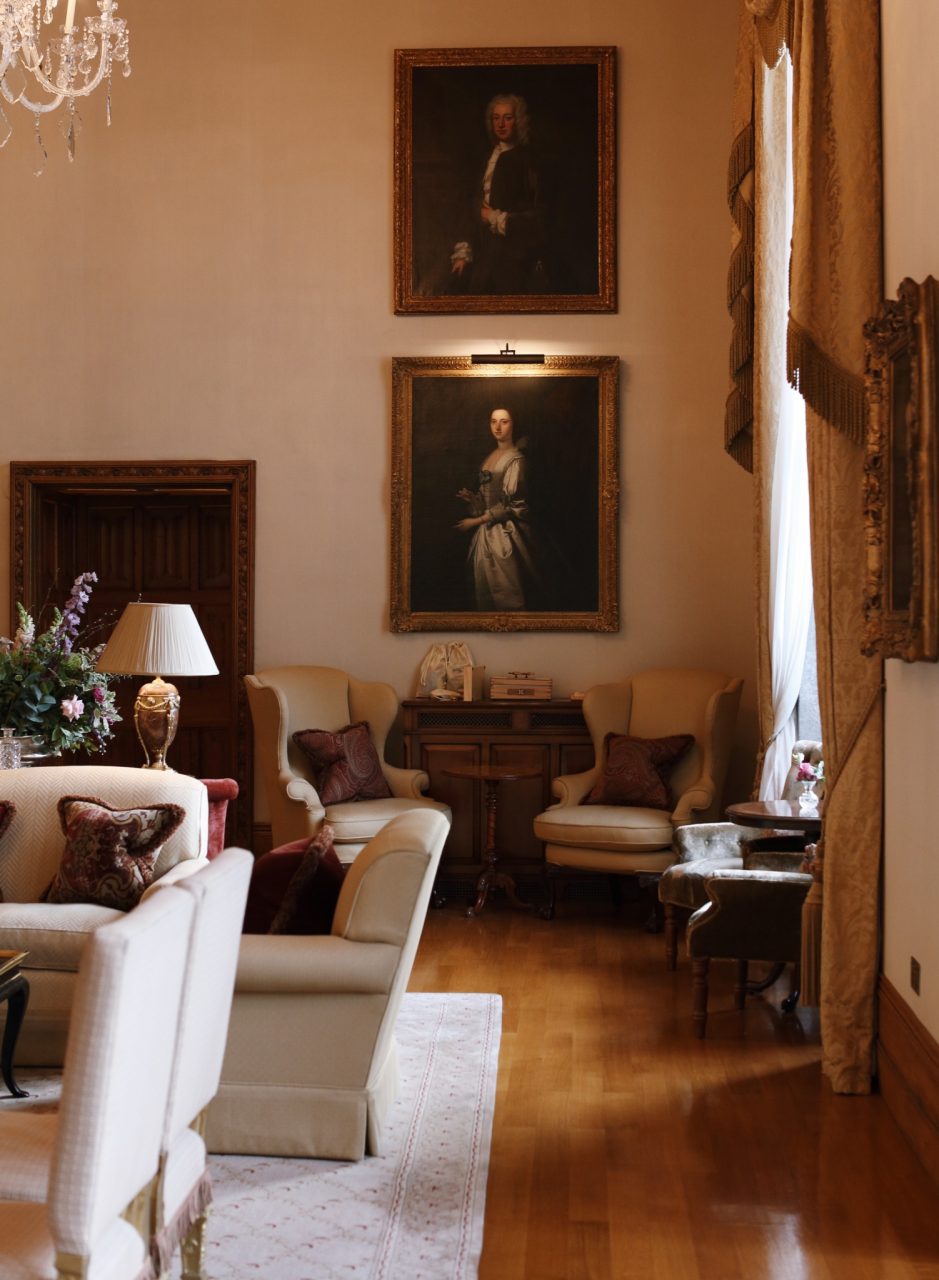 And of course, we loved this library room that is open for breakfast as well as high tea. Huge windows adorn either end (with built in benches) and the ceiling is a true work of art. Not to mention the ample spread at breakfast-time. We fell in love with the little jams on the table, the hedgerow jam being my favorite, and even brought a little sample home with us to remind us of our time.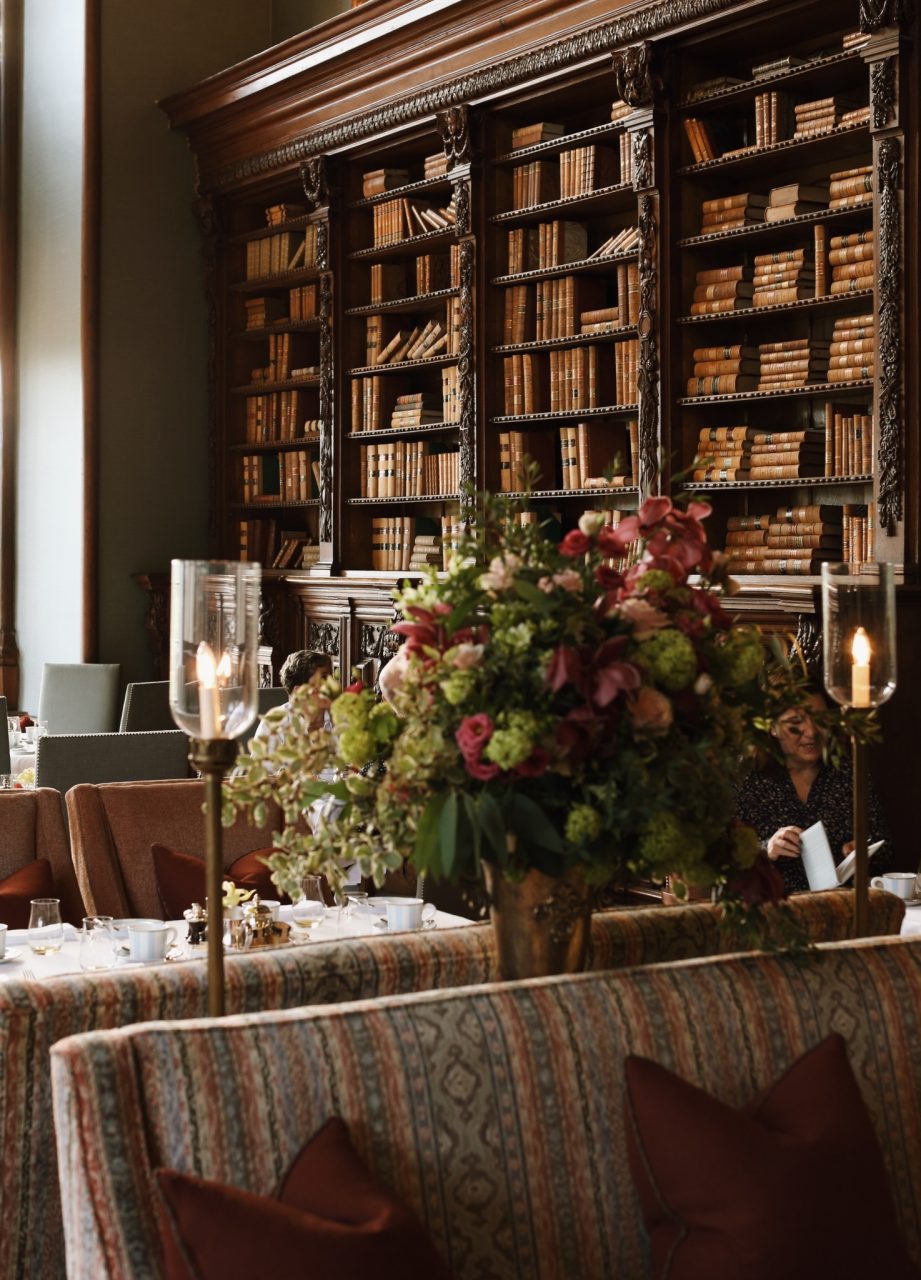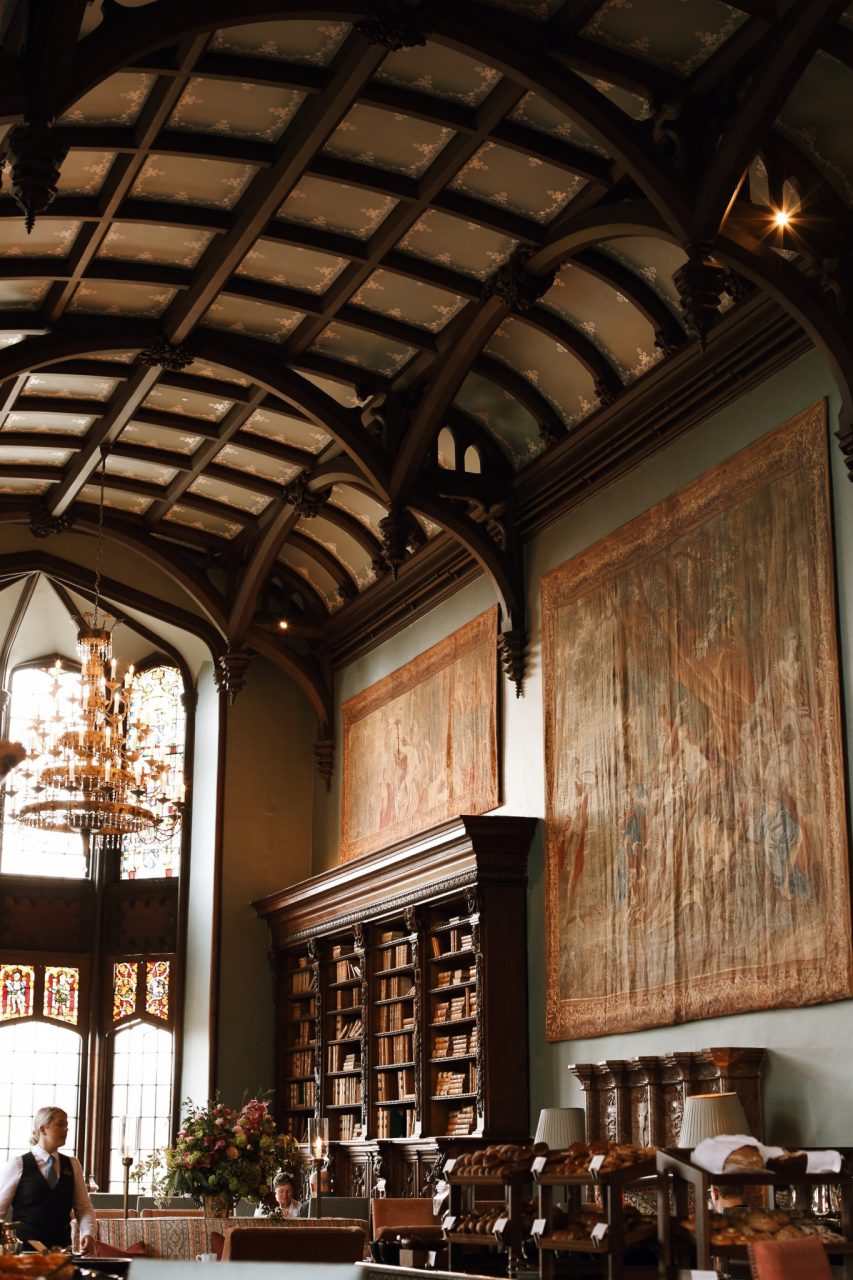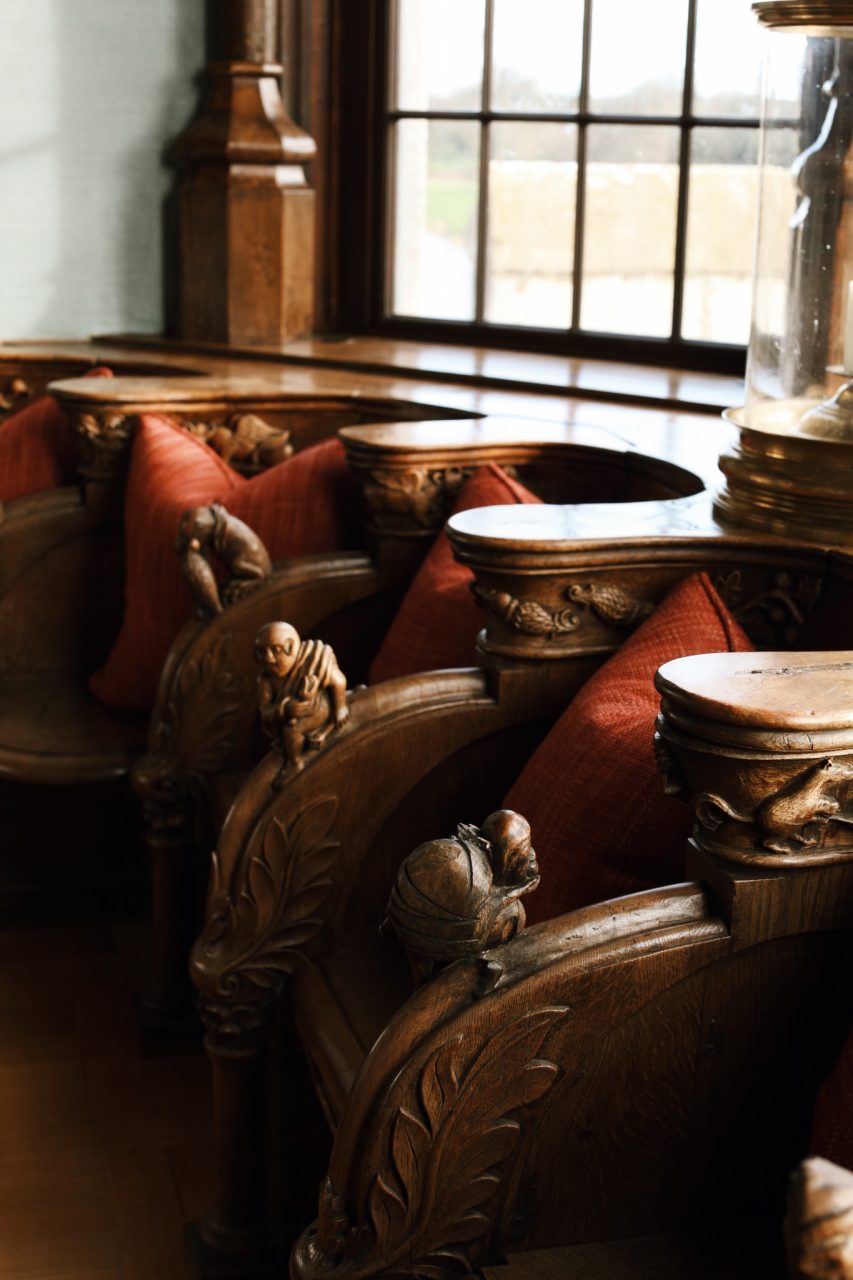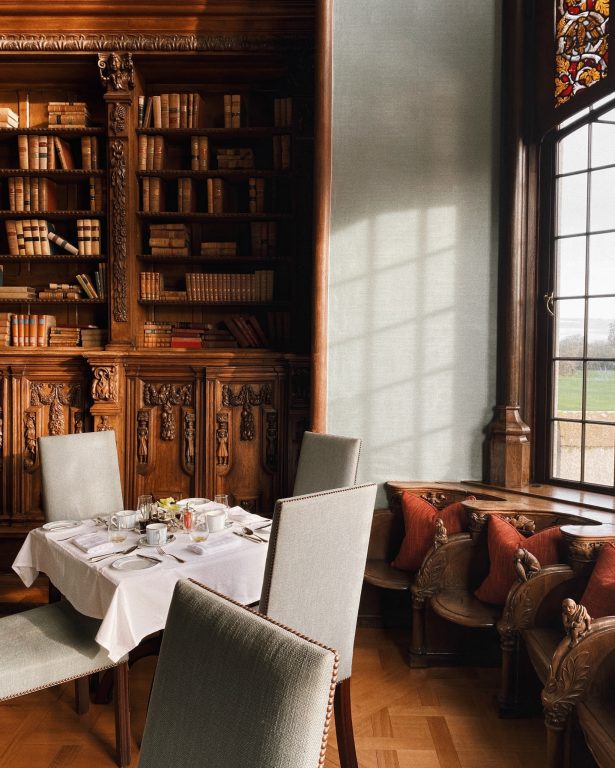 It was truly the perfect stay, and my only regret was not being able to stay longer. Next time I visit, I'll be sure to plan more time for Adare Manor.