Not everyone on my Christmas list is easy to shop for. I have a few family members (I'm not naming names) that I absolutely love, but am continually stumped on what to get them. This year to rectify my previous gift mistakes, I decided to think outside of the box on where I shopped. No major US retailers with the same old gifts – this year I mixed things up a bit.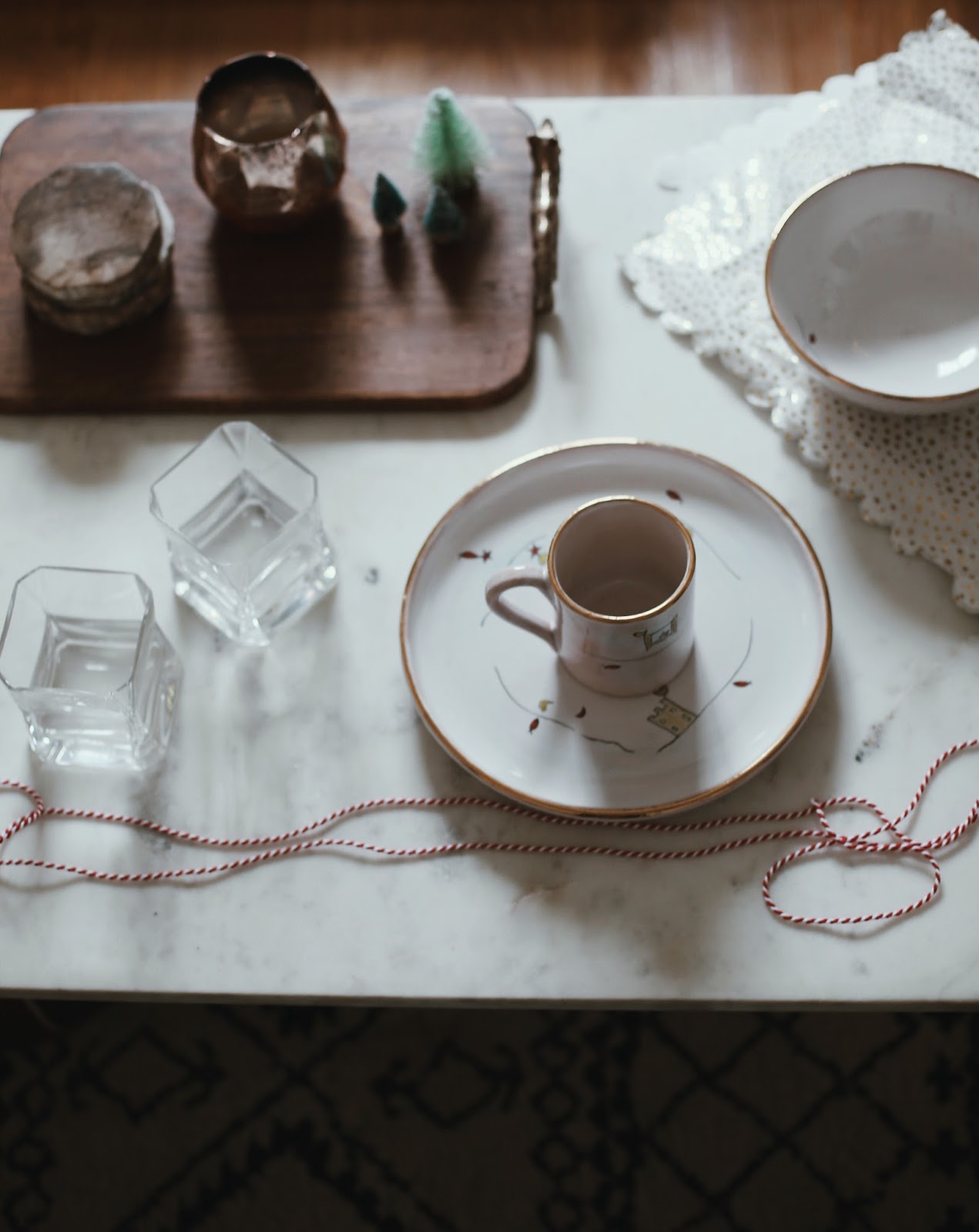 My initial searching lead me to some unique websites with products from Europe – pieces that were so special and one of a kind. My favorite was Capolavori, an Italian retailer, with some of the most gorgeous homeware I've ever seen. I was immediately drawn to the craftsmanship, the attention to detail, and the fact that I knew it would be a special gift for my friends and family.
My favorite pieces were the dishwares. I've always wanted to give beautiful crystal glasses, but had no idea where to even begin to find something like that. Capolavori had these hand-blown rocks glasses that I'm planning on gifting to a certain someone alongside a bottle of scotch. It's like the ultimate gift for any gentlemen in your life, and the quality is really incredible.
Next on my list was trying to find something for my mom. Okay okay okay, I know I said I wasn't naming names, but by the time she sees this blog post she'll have already received her gift, so no harm no foul. My mom is hard to shop for. She's one of the most important people in my life, but every year I'm stumped on what to get her. She's a great gift giver, and always thinks about what every person in our family would really like / need – so being able to return that generosity was giving me anxiety. But when I saw these adorable dishes from Capolavori, I knew I had found something that she would love. The edges are gold, the design is delicate and adorable, and I know she doesn't have anything like it already.
Being able to give a gift that is not only not mass produced, but also handmade feels amazing. I found about a dozen other incredible pieces on Capolavori, and I know I'll be shopping there again next year.
This post was sponsored by Capolavori / all opinions expressed are my own.