This time of year means endless holiday parties. Different friend groups throwing a Christmas bash, your family gift exchange, New Years Eve parties – lot's of chances to get dressed up. But if you're like me, you probably own 20 pairs of jeans, a billion tees, and one very tired LBD. I love investing in basics, and things I wear daily, but dressy items always seem to slip my mind.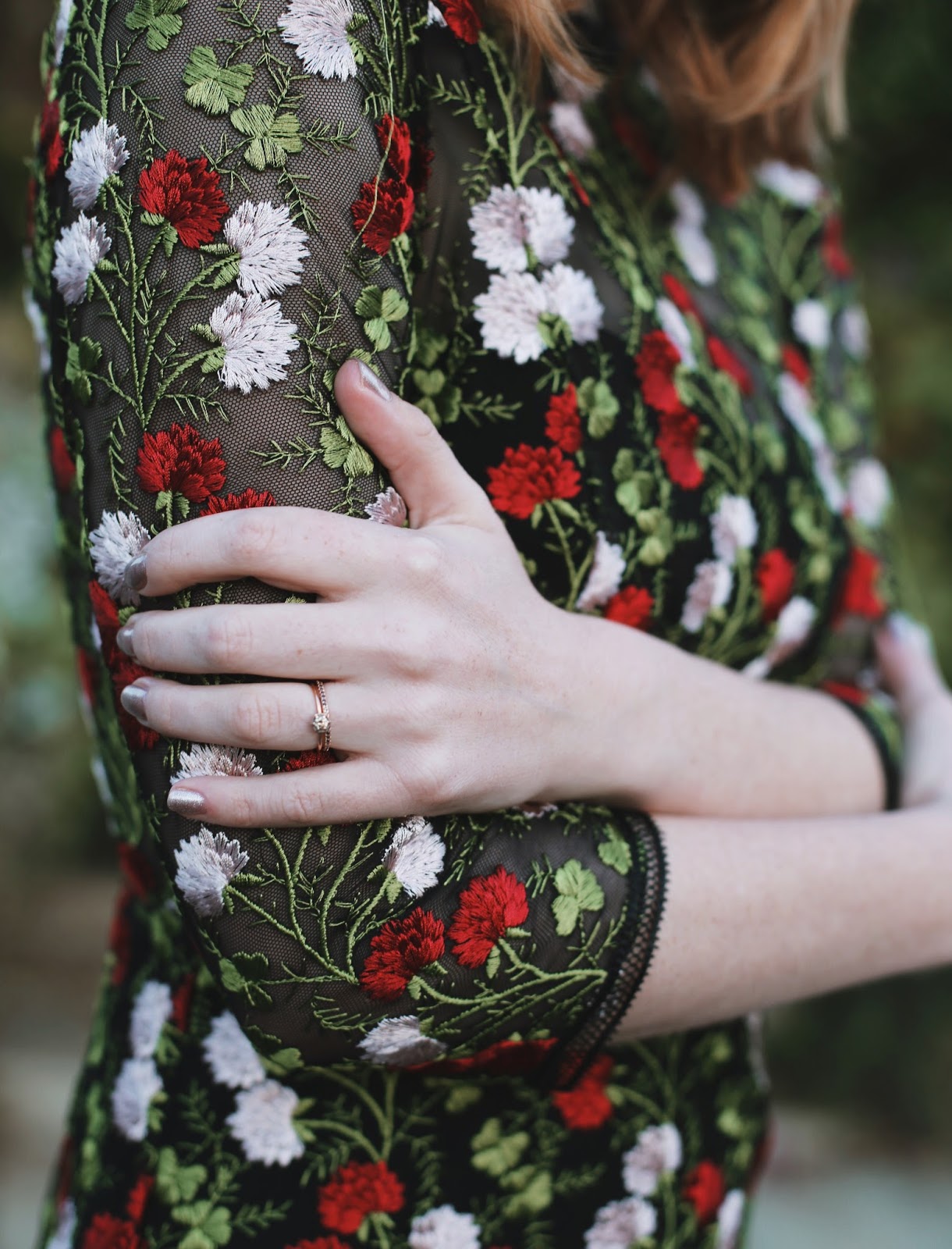 For one thing, it's hard to want to invest in something you may only wear a handful of times. A holiday party dress that doesn't look like a sad disco ball isn't cheap. But more importantly, if you're going to multiple parties, you're not going to be thrilled about having to wear the same dress multiple times. It's one of the fun things about getting dressed up – having it be a completely new look that turns heads.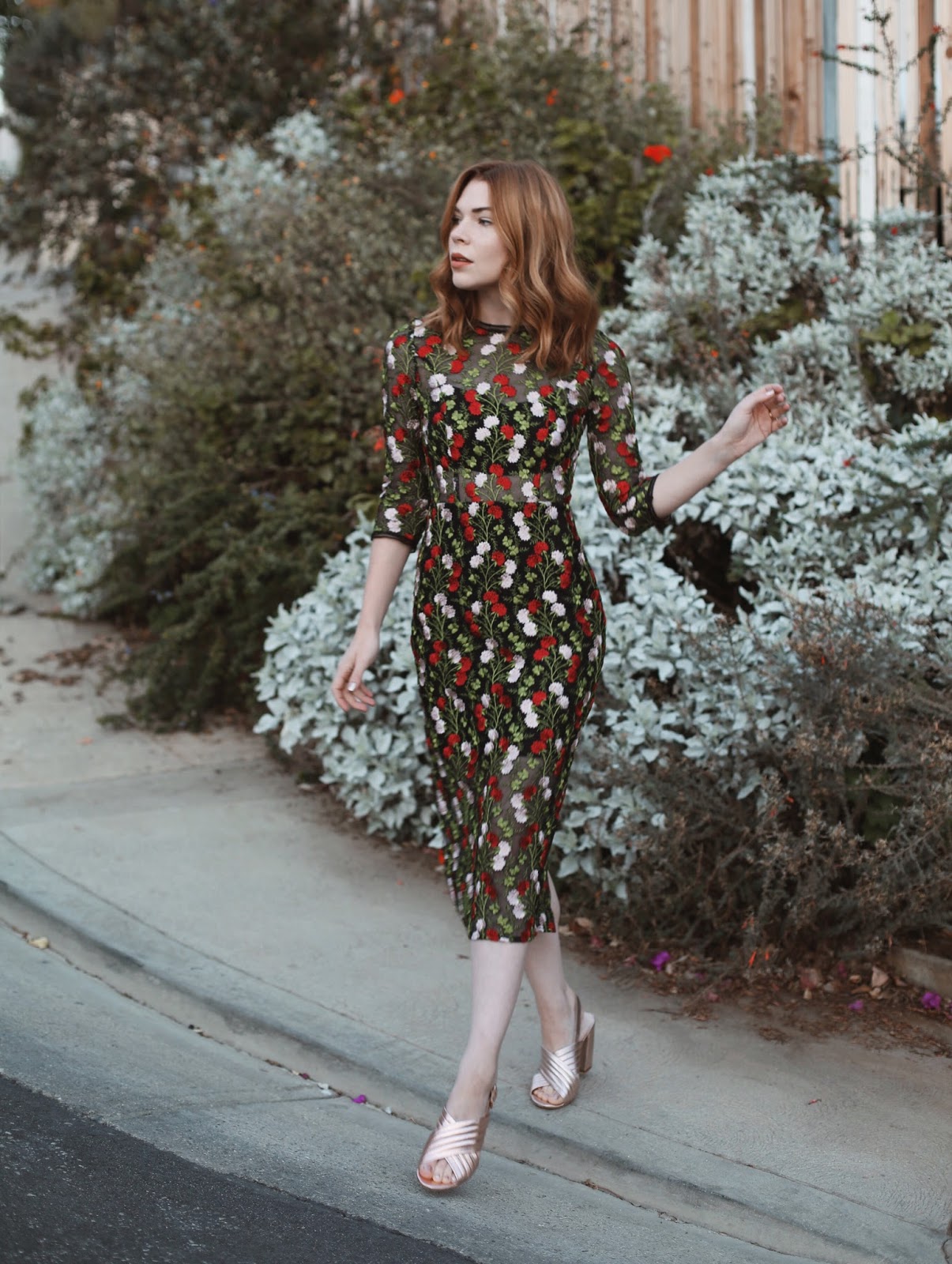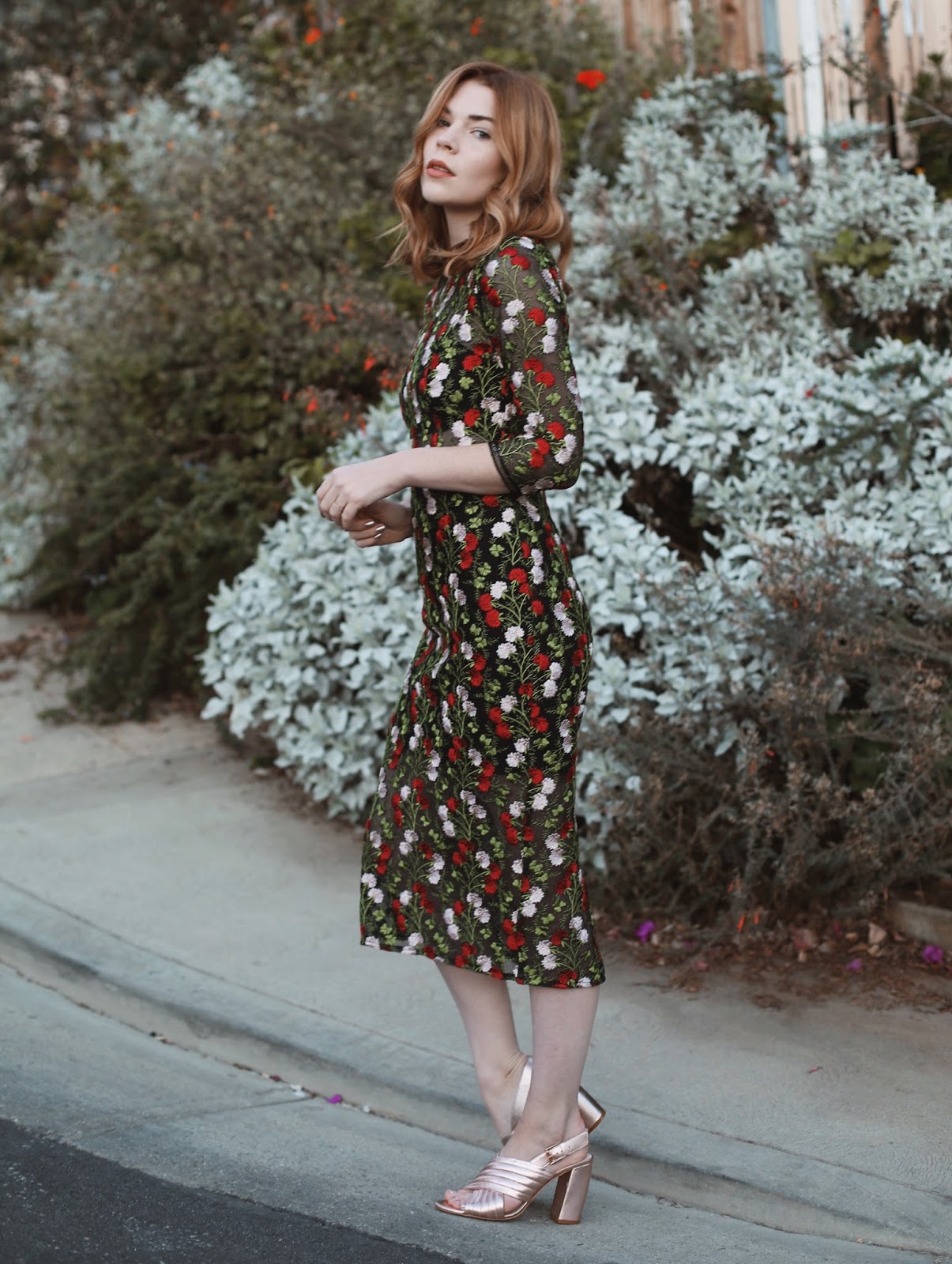 But how to do that without breaking the bank? My new solution : RENT a dress. Yep, it's the future, and you can totally do that. I discovered RentTheRunway about a year ago, and was hooked. I've used them for weddings, parties, baby showers – I've even rented a coat for a photo shoot. It's super easy, you can rent multiple sizes of the same dress (which, hello, godsend for when you aren't sure what size you are), and you can get accessories along with your rental that match. It all shows up in a pretty garment bag, and comes with a prepaid label for returning.
I know this seems like it could be one of those sponsored posts – but this one totes isn't. I just happened to rent a dress that I loved, cut my hair, and wanted to do a pretty photo shoot. But I couldn't go on without sharing my little fancy-dress secret with you all. And just in case you want to rent this EXACT dress, here's the link to it. Also, I brought these rose gold heels back with me from London, and found out that they also come in nude, silver, and gold – so there goes all of my Christmas money.