I've been a slave to skinny jeans for a long time now. High rise, tight fitting – they really do go with everything and are so easy to throw on. But lately I've realized how lazy wearing them has made me. They're my version of sweatpants (ok, totally not as comfy, but still) and have allowed me to lose creativity when coming up with my outfits. I'm trying to make an effort this year to push myself, to not only try new styles, but to fall back in love with creating outfits. After all, it's why I started blogging in the first place.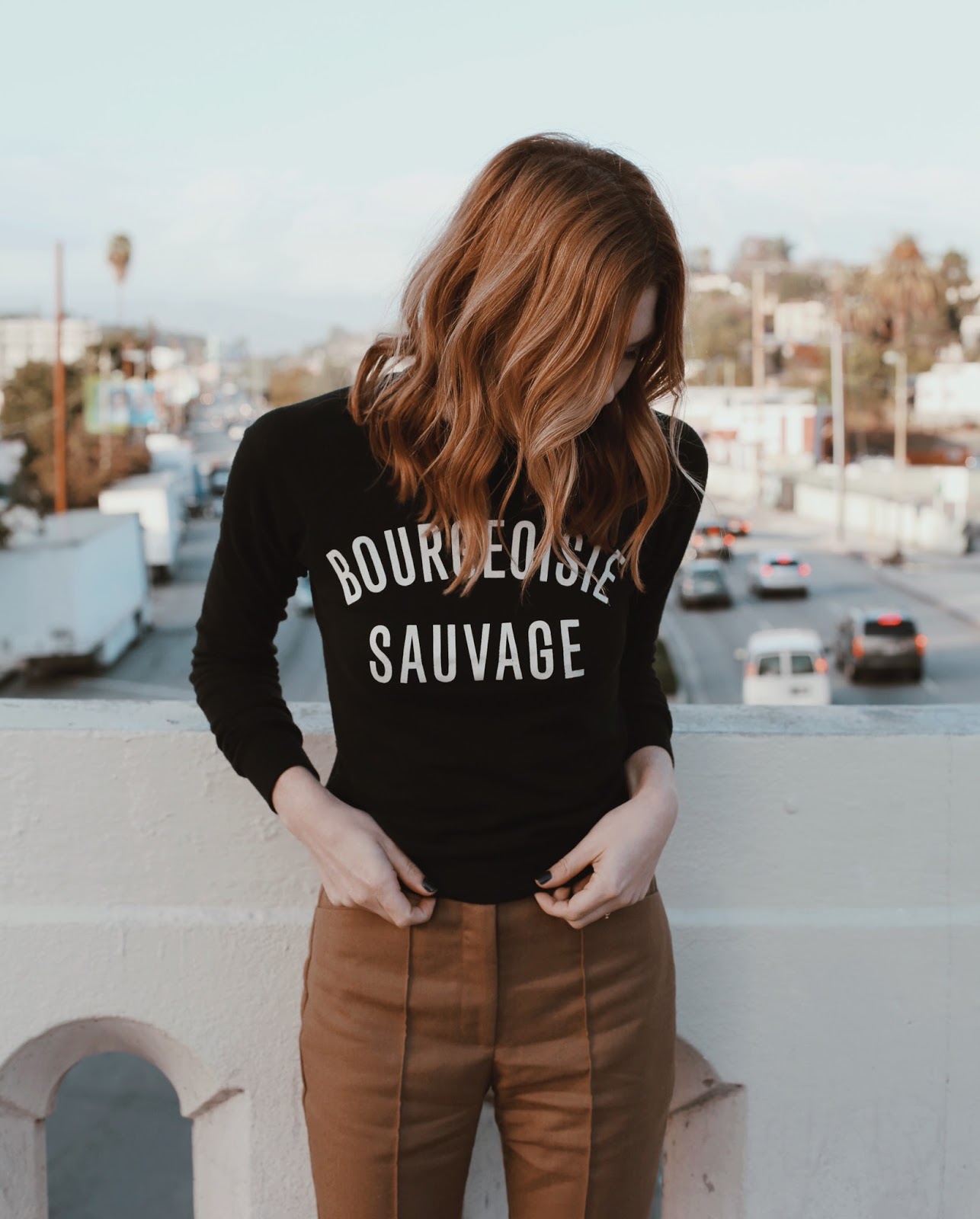 Which brings me to today's look featuring … drum roll please … trousers! Trousers, y'all, I'm wearing a pair. It's a style of pant I've always wanted to try, but have been easily scared off by the 80s/90s generation of ill-fitting slacks. I love photos of chic ladies in the 50s and 60s wearing a fitted pair of trousers, s was determined to find a modern equivalent. This pair from New York label In God We Trust fit the bill for sure – a little kick flair, camel color, plus, they're on sale, so SCORE.
I paired it with my new favorite sweatshirt from local label Clare Vivier. I popped into their store last week, saw this BOURGEOISIE SAUVAGE number, and went home to debate if I actually needed needed it. Turns out I did, because I drove back the next morning and nabbed it on sale. SCORE AGAIN. The coolest part about being able to wear a local label is running into the designer herself. I went out for dinner to Ostrich Farm (my fav dinner spot in Echo Park) and met the Clare Vivier while standing in line for the bathroom and while wearing her design. Only in LA.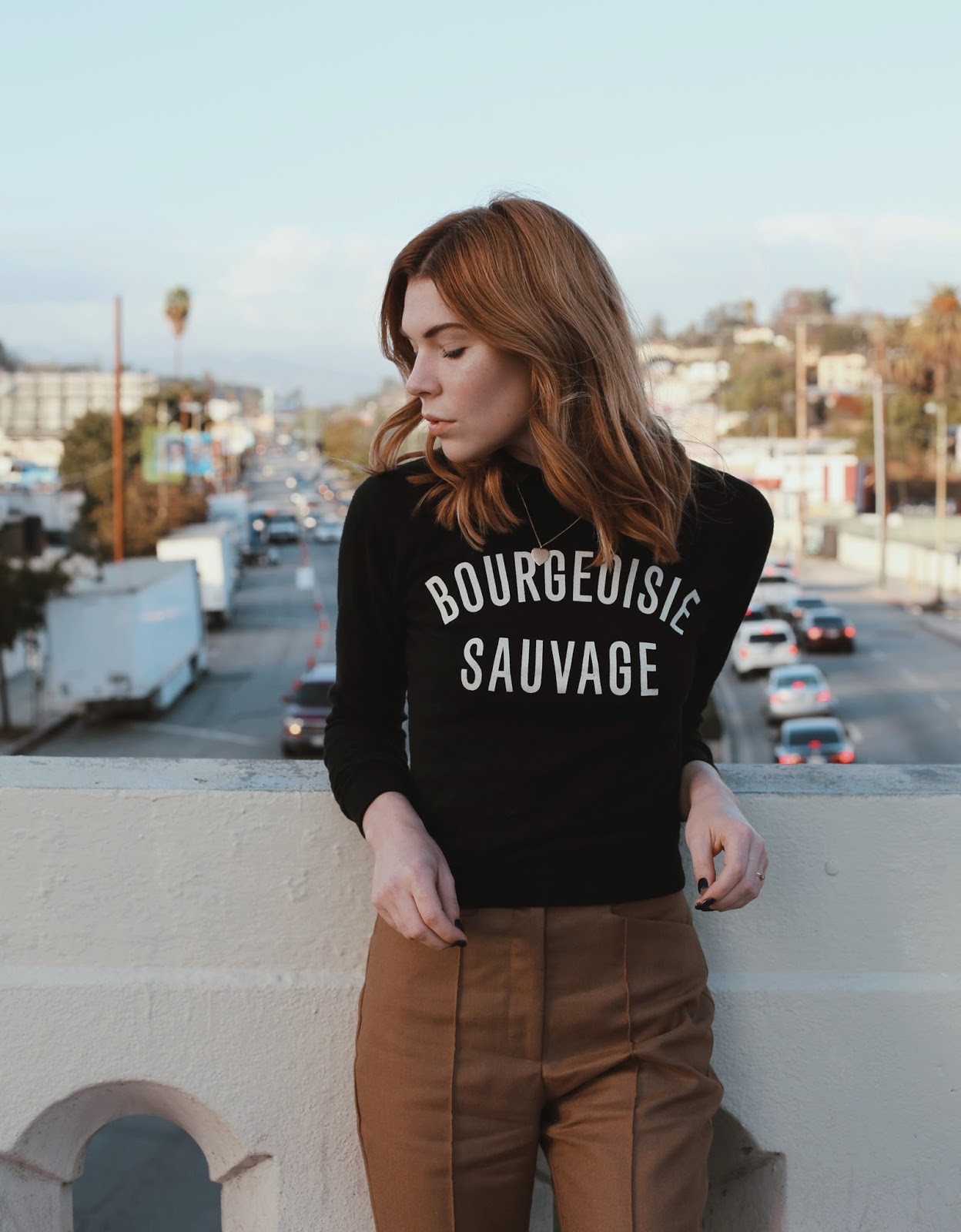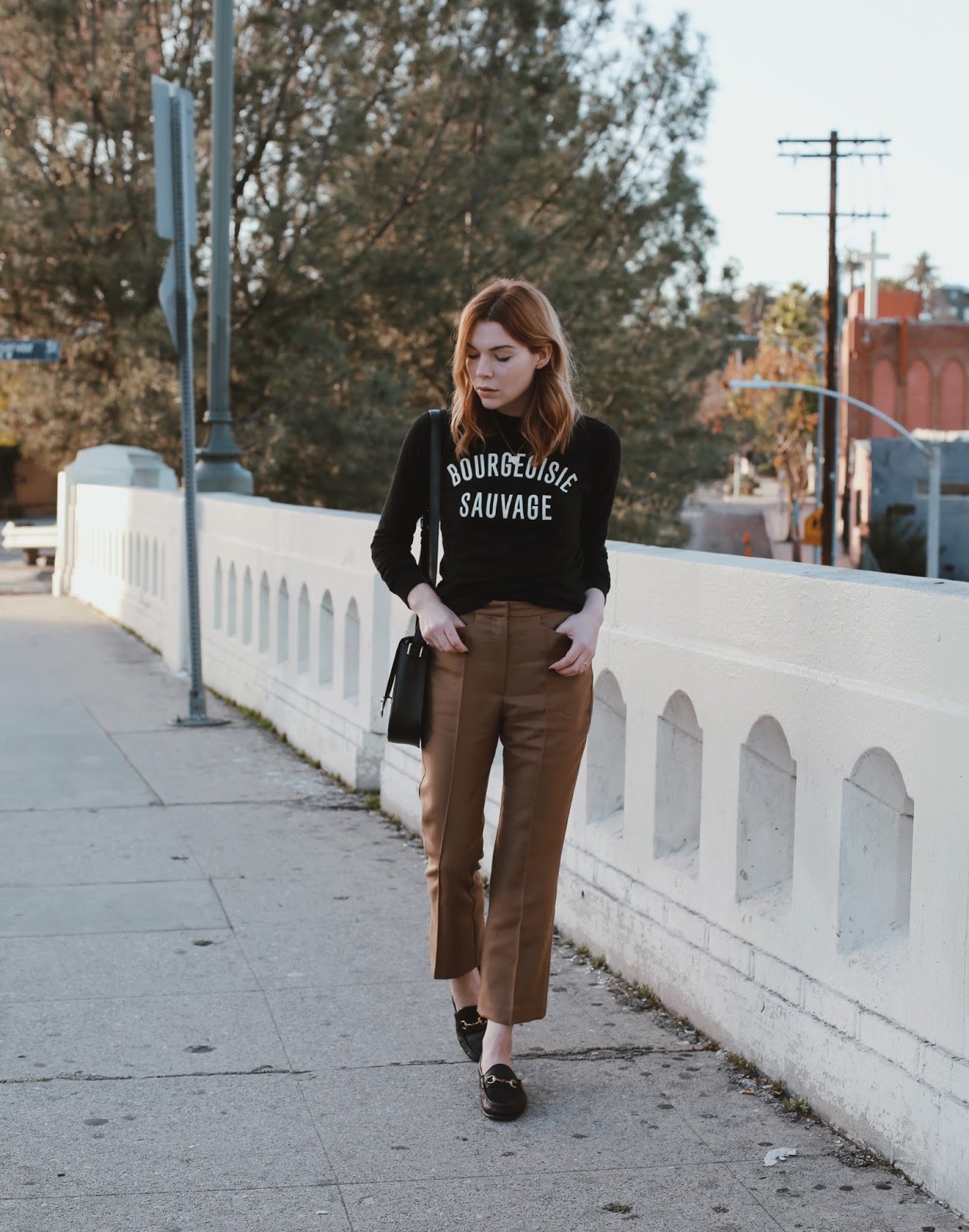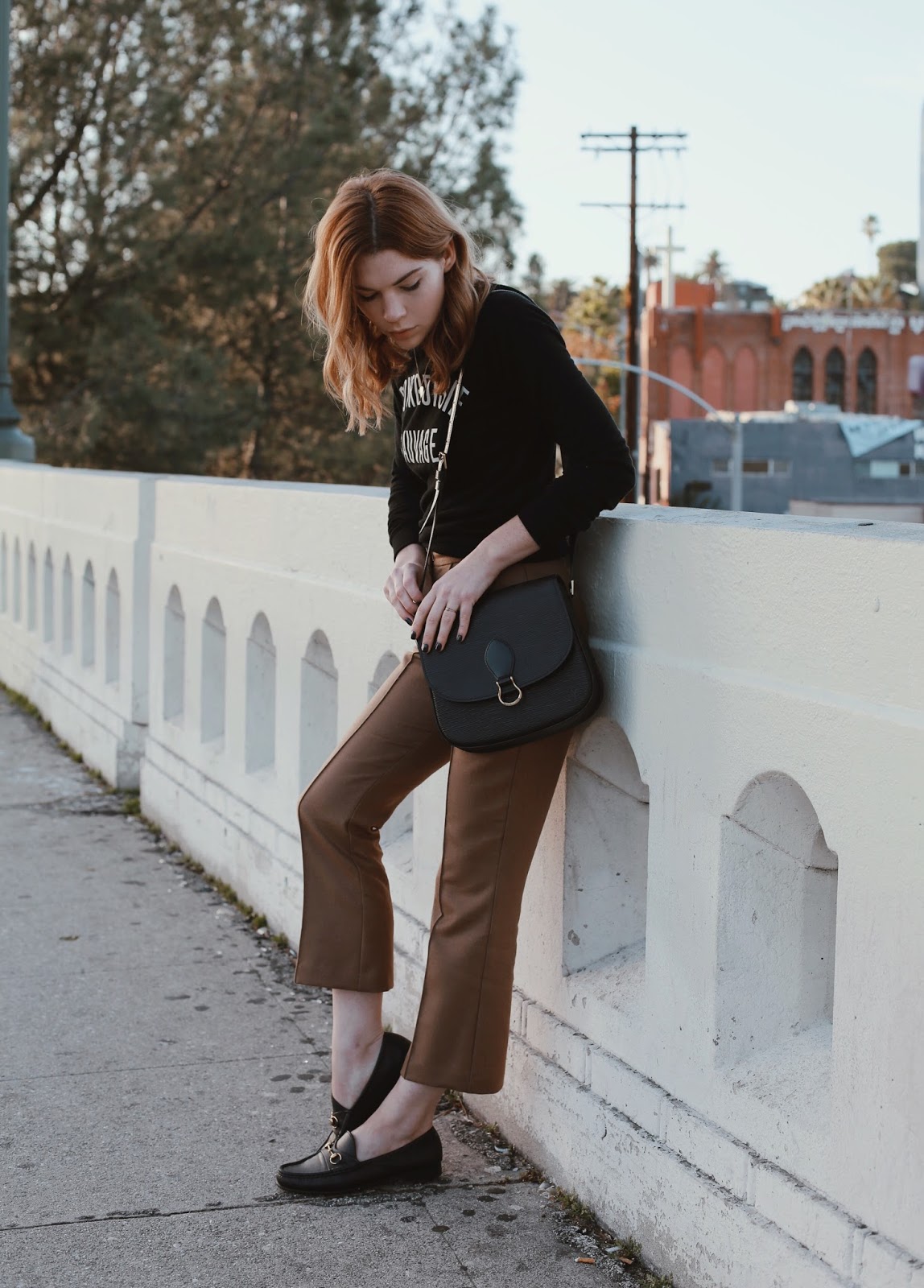 This outfit was the perfect canvas for me to pull out my favorite vintage designer purse from The Lady Bag, this vintage Louis Vuitton. I can't believe that it is decades old and yet looks completely brand new. I guess that's what you get when someone else hunts down the perfect piece, verifies, and cleans it. I get so many compliments on it, and love that it can subtly elevate a look. I paired it with these Gucci loafers I scored at Crossroads last month for a sort of menswear nod. Not bad for my first attempt at a trouser look!