I've been denim-obsessed for a few years now. It's the easiest thing to reach for, and with how many different ways there are to style it, it's endlessly versatile. But sometimes I find myself getting to comfortable with my routine of blue jeans + a white shirt, and find myself wanting to mix things up. Today I'm talking about taking risks when it comes to denim.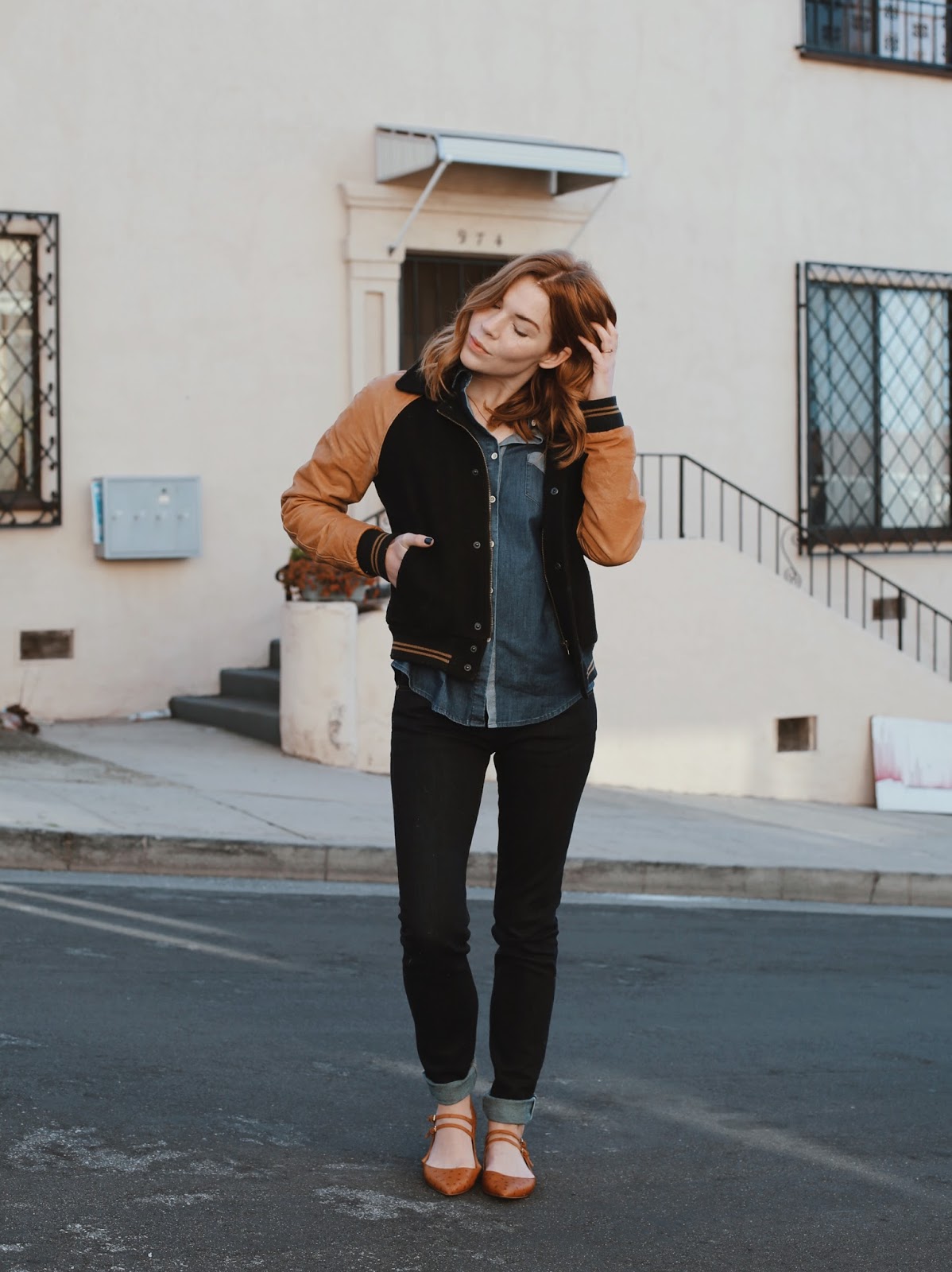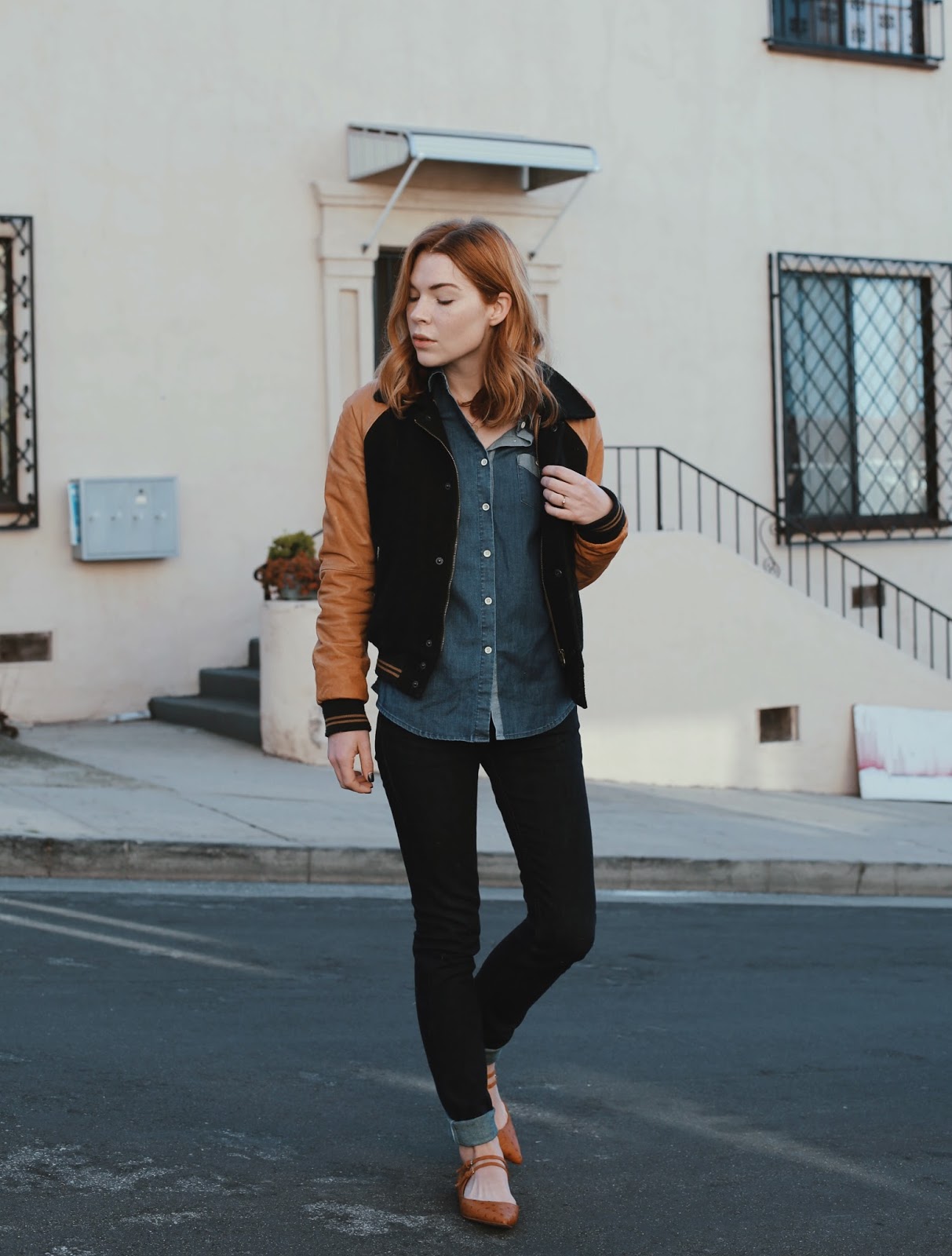 My first denim risk? An all denim look. I.E – The Canadian Tuxedo. Sure, a suit of all blue can be intimidating, but when you try it with well-made and tailored denim, it becomes chic and effortless. It becomes the daytime equivalent of a suit, hearkening back to days of workwear and craftsmanship.
This first look is all made by NYC based denim line Bridge & Boro. The reason why I chose their pieces for this look is the way the denim is tailored. It's fitted without being skin-tight, and the attention to detail is incredible the seams on the side of the jeans, the different shade of denim under the button placket on the shirt – it's the little details that add up to a big impression.
It's still a casual enough look for a trip to the farmers market, but paired with a leather jacket and some booties could be a perfect night out look. Maybe a red lip to mix it up.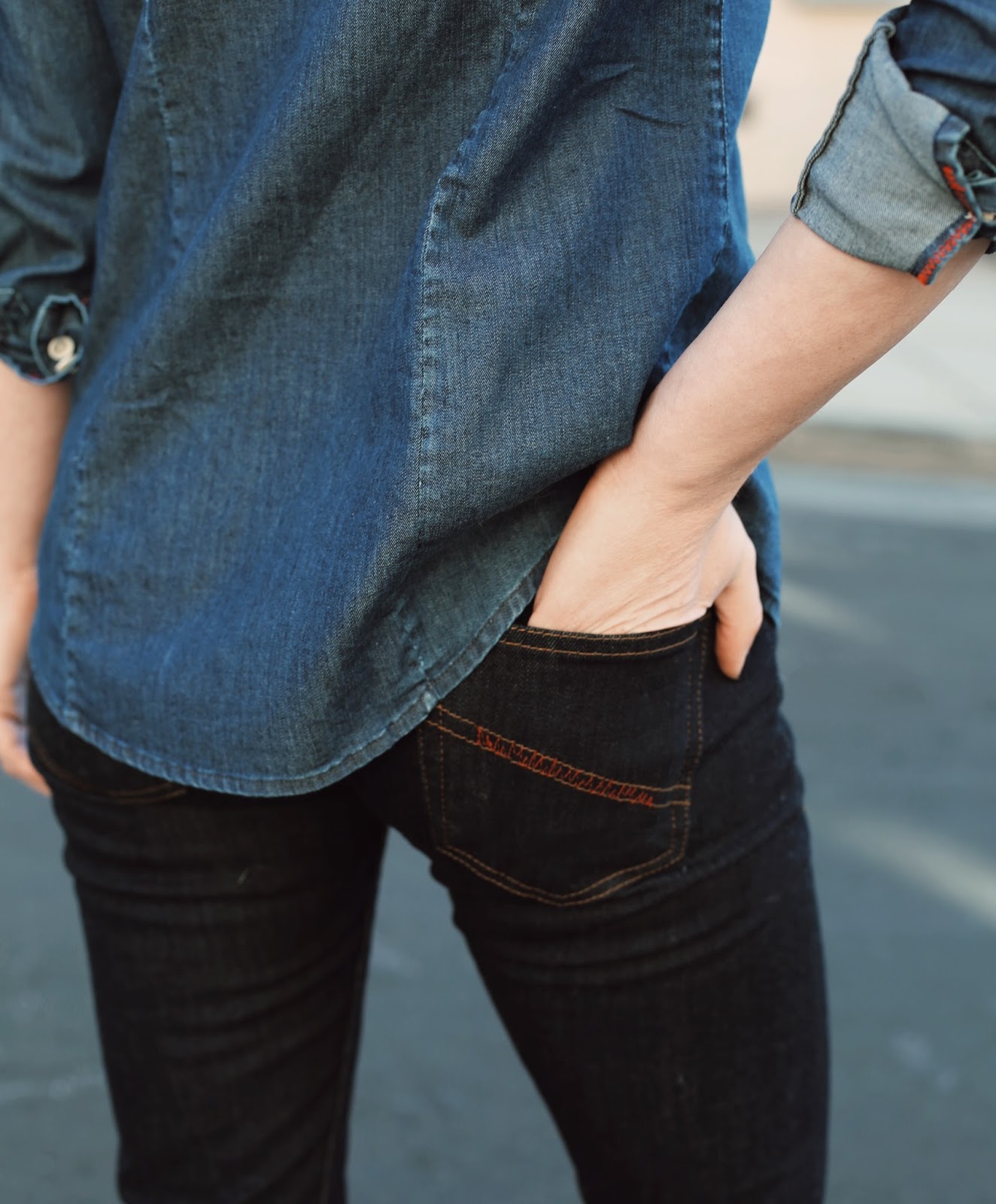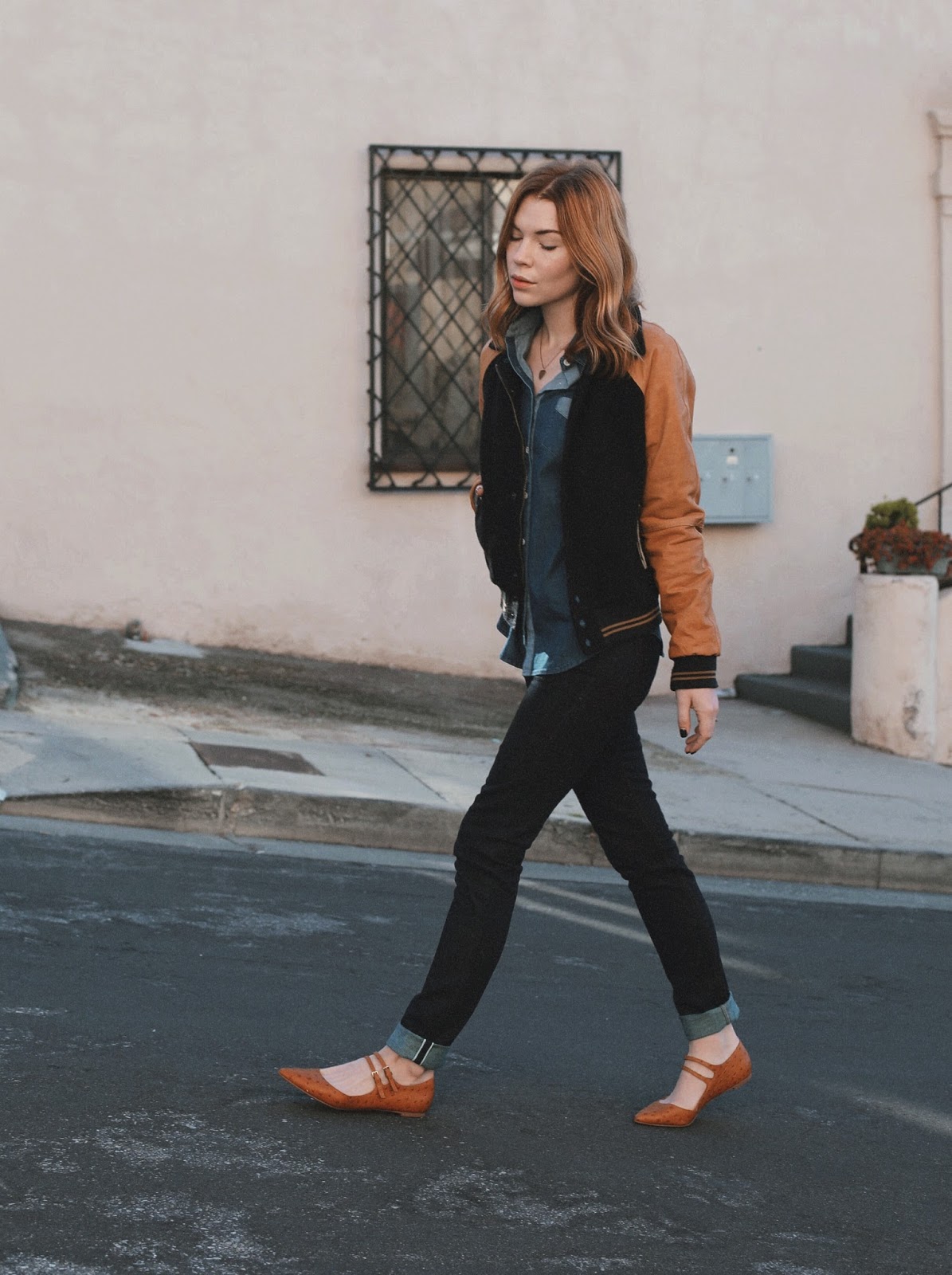 milano button-up / delancey selvedge jean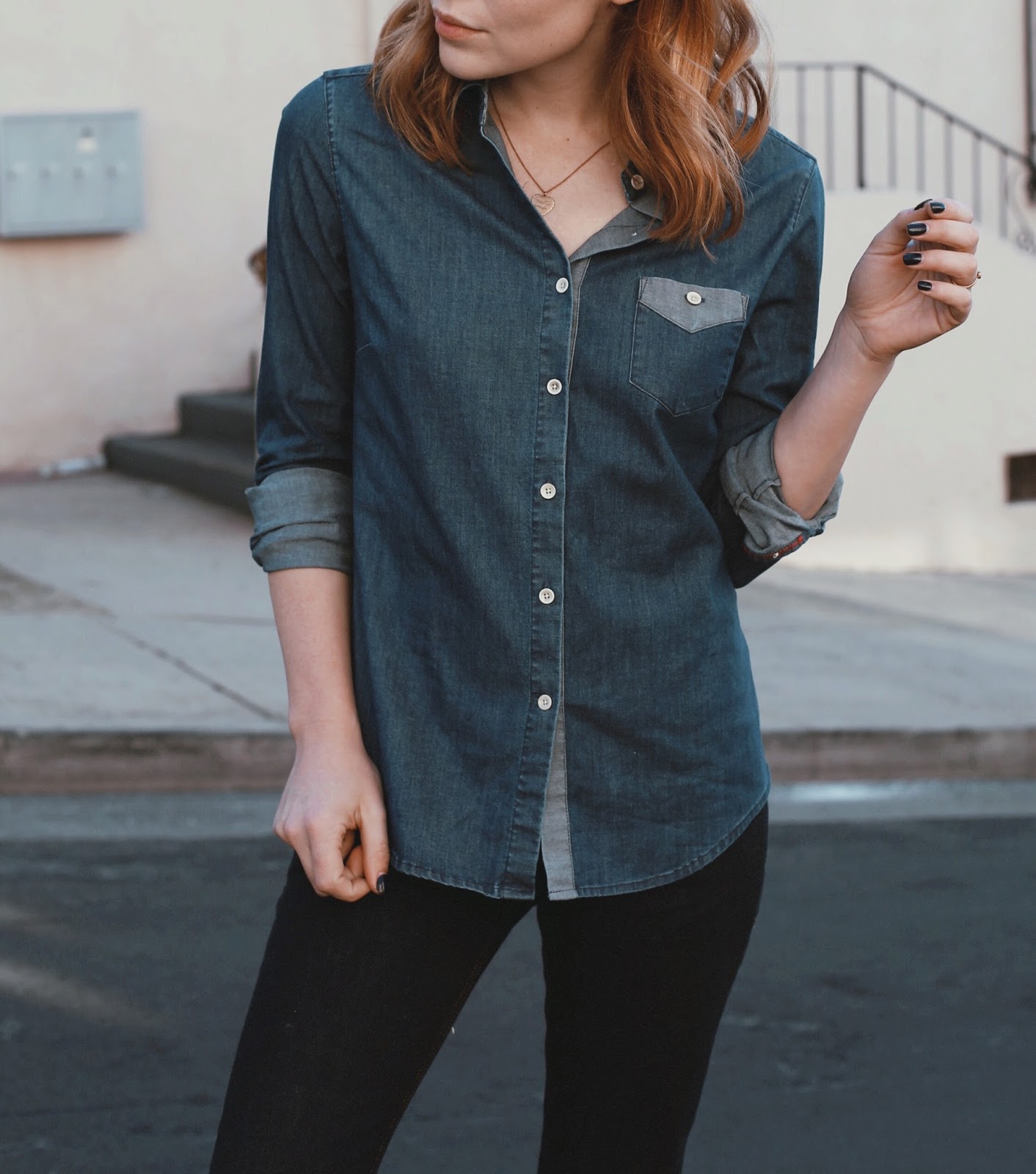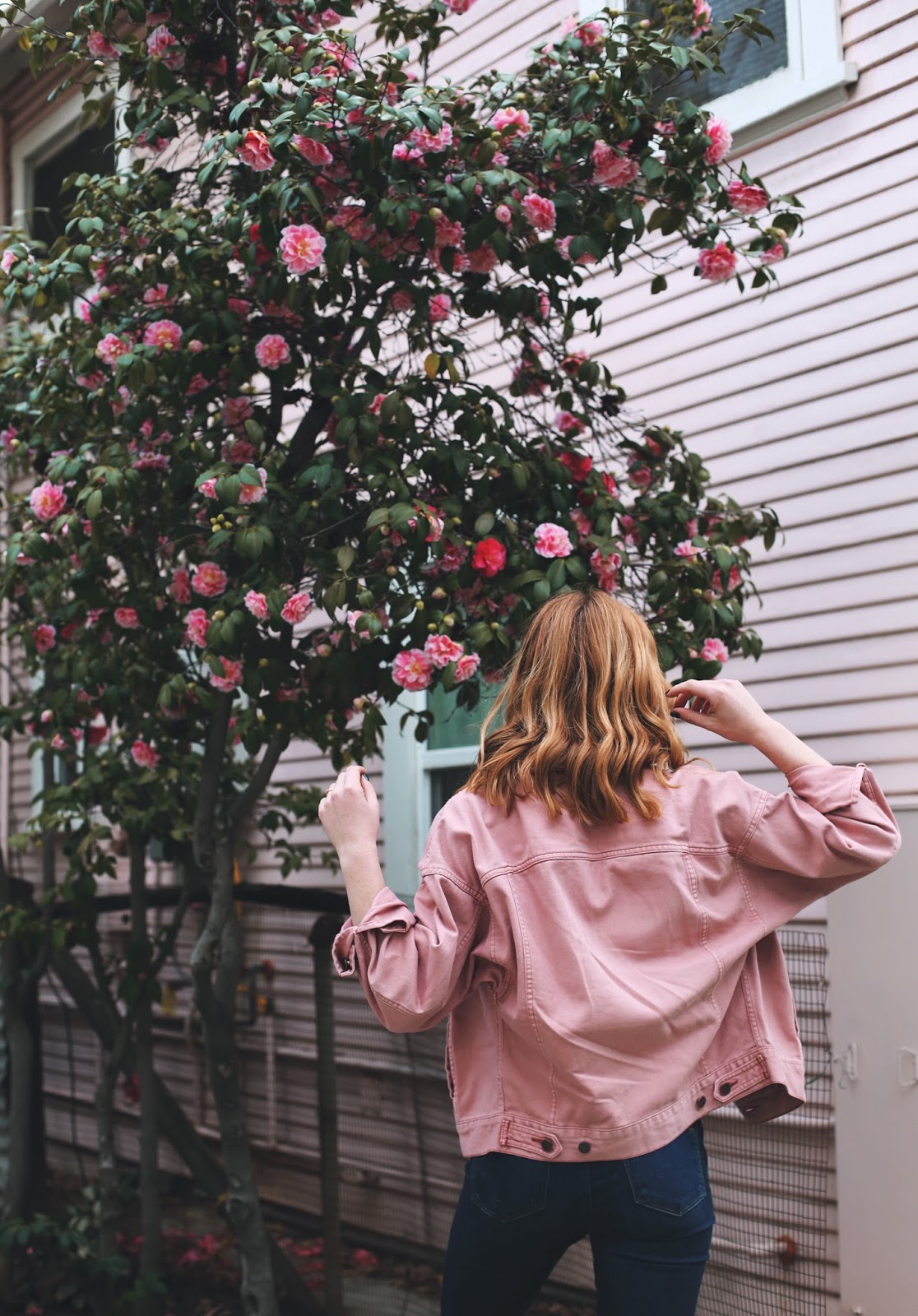 Colored denim is something new for me. I've been wearing an oversize denim jacket (covered with pins) for years now, but never considered switching up the color. I've worn my fair share of black denim, and every shade of blue, but pink? Pink denim is a new territory.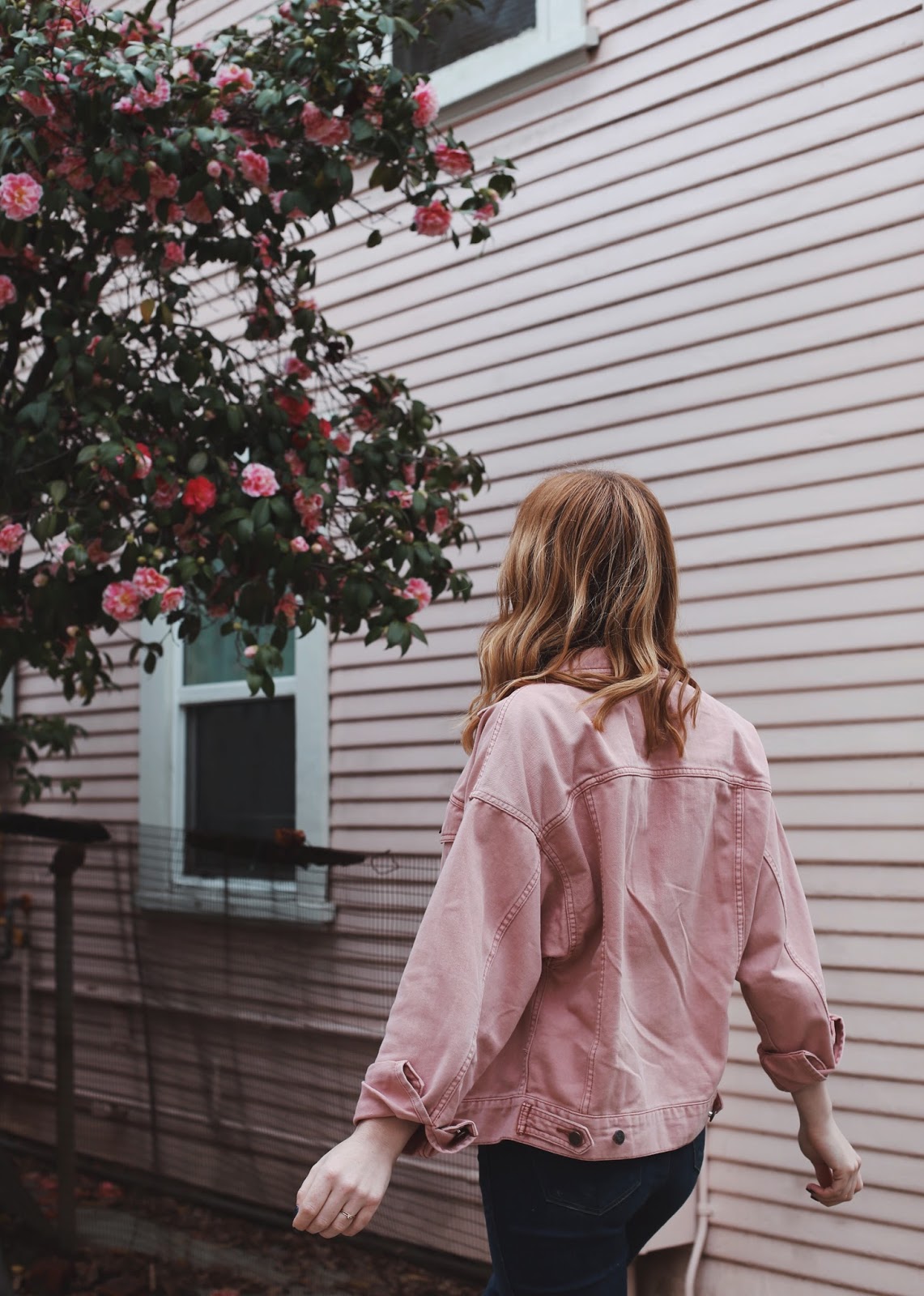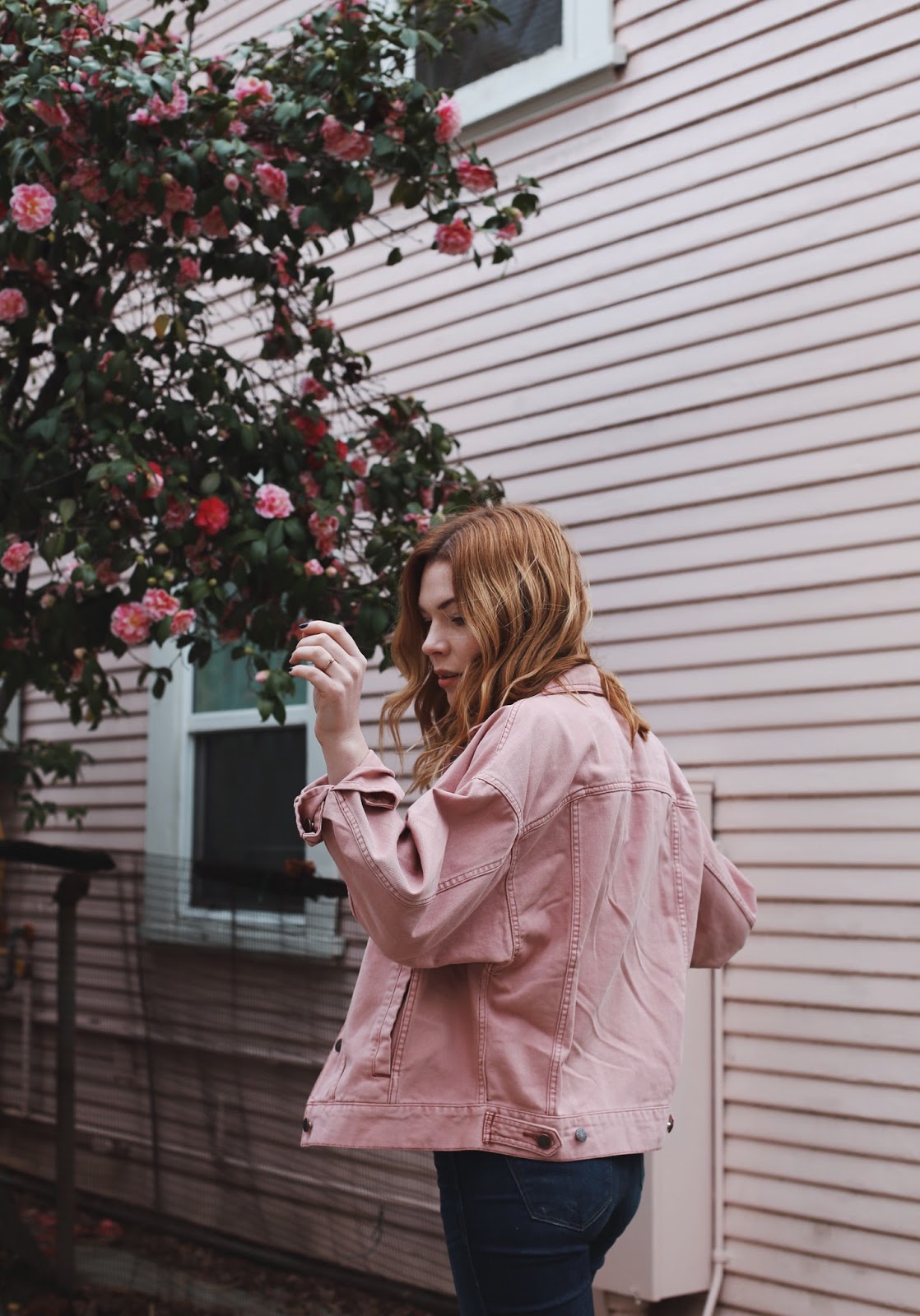 I found this jacket on Urban Outfitter's site and was immediately intrigued. I love denim. I love pink. So why not put them together? For some reason the thought was intimidating, but I pushed through, got it, and have been happy ever since. Colored denim is tricky, especially in primary colors, but I think a nice soft shade like this blush pink is the way to go. It's subtly bold, and I'm all about that.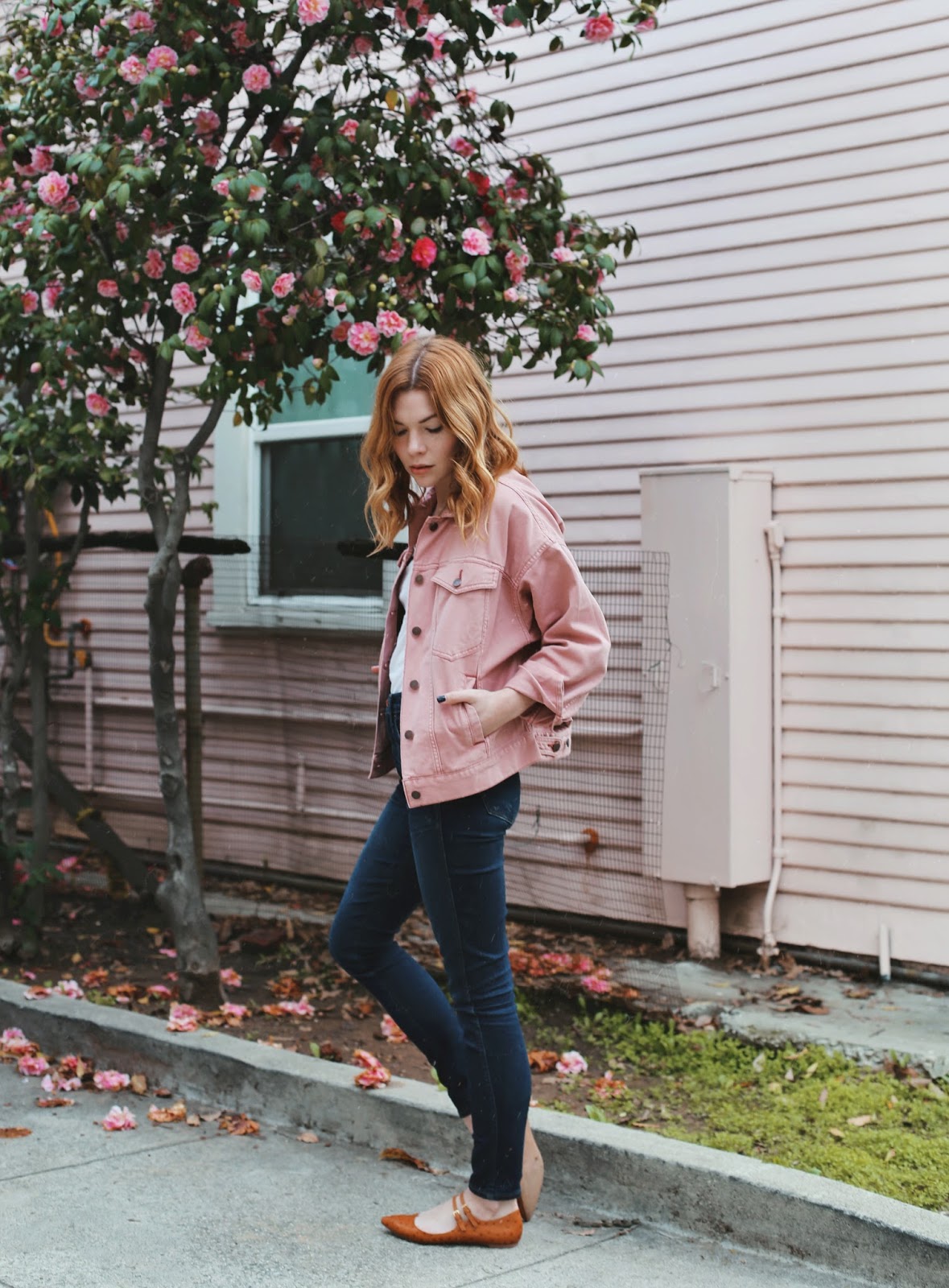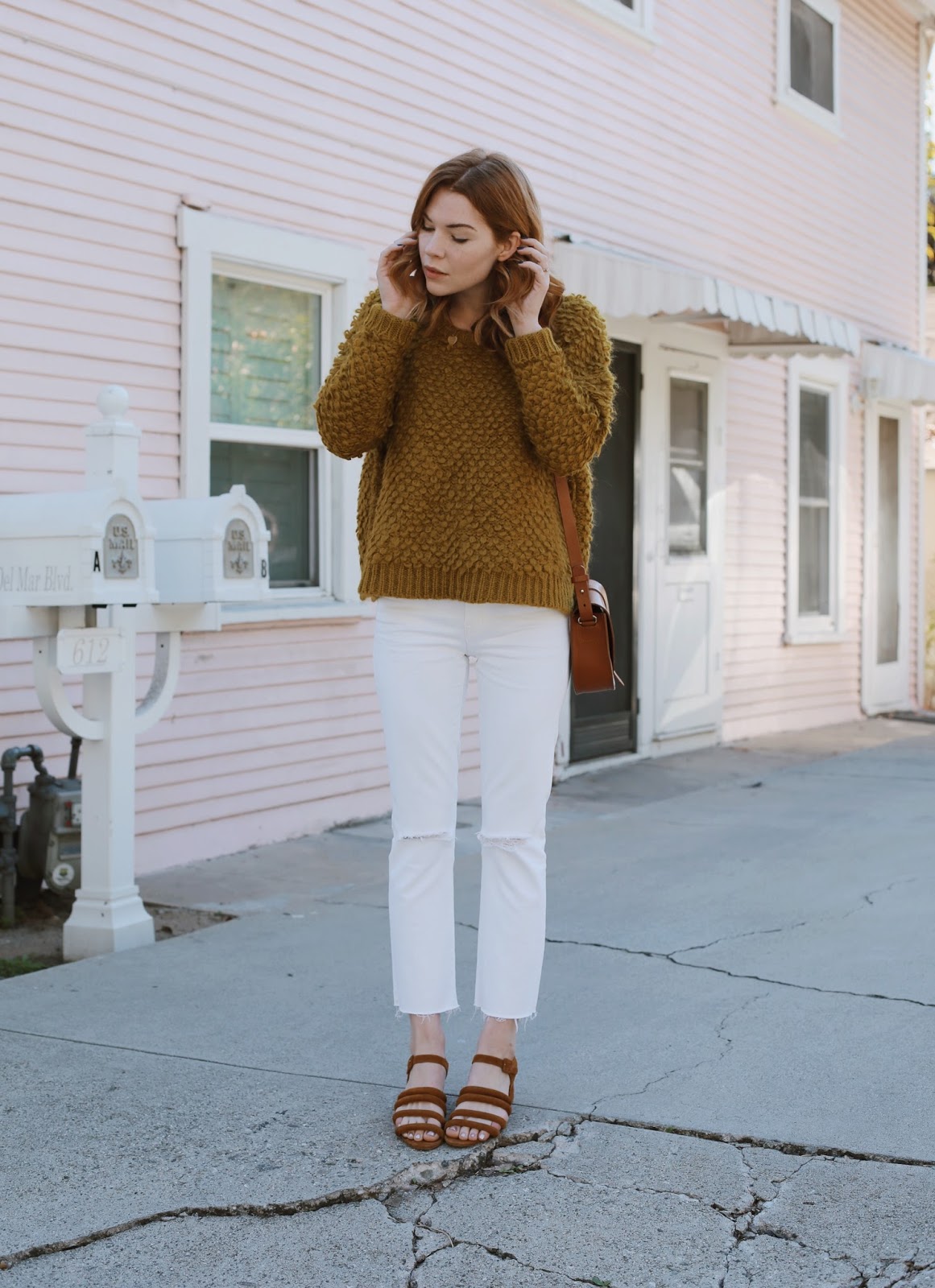 My biggest risk for denim? Being bold enough to rock a pair of white jeans. I'm a naturally clumsy and messy person, and the person most likely to sit in gum – but sometimes you gotta risk it for the biscuit.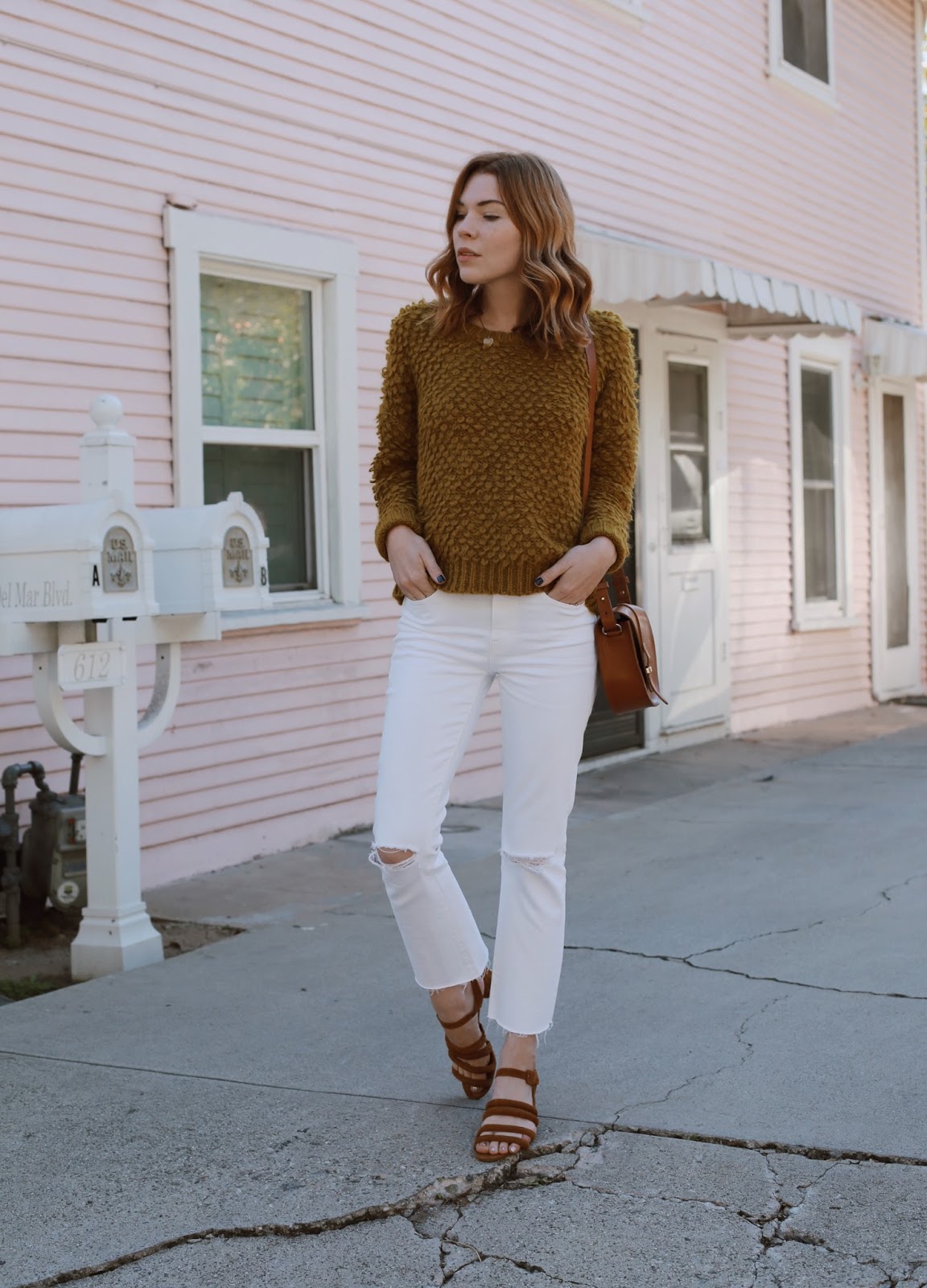 For my first foray into white denim, I decided to skip the skinny white jeans look. Sure, it's a polished look, but something about it felt a little too suburban PTA meeting to me. Maybe it's because I'm from Orange County, but I just couldn't shake that image out of my head, so I turned to a kick flare crop from Madewell.
I was skeptical at first, but I love the way these jeans look! The crop, the distressing on the knees, the rise – all of it shakes that initial image I had of white denim being too prim. These feel modern and fresh without being too serious, and I love how clean they make the outfit look. Now I just need to avoid sitting on anything dirty or drinking red wine recklessly and I'll be good to go.