Gloomy weather in LA is pretty much my favorite – there's just something about the light that makes me feel so cozy and ready for extra cups of coffee. I took a little drive to downtown today with my photographer friend Vincent and shot some pics of my outfit. Click below to see more!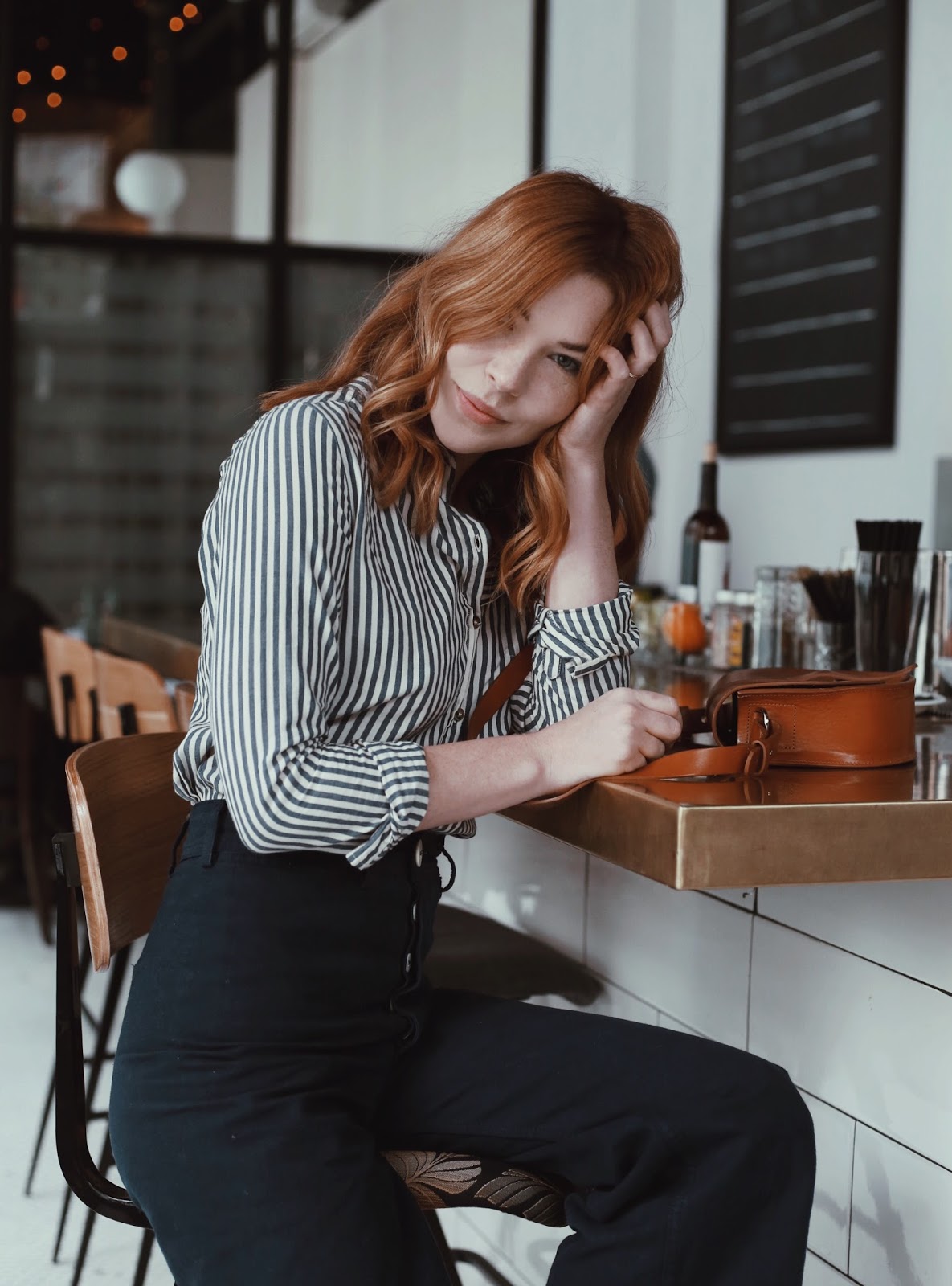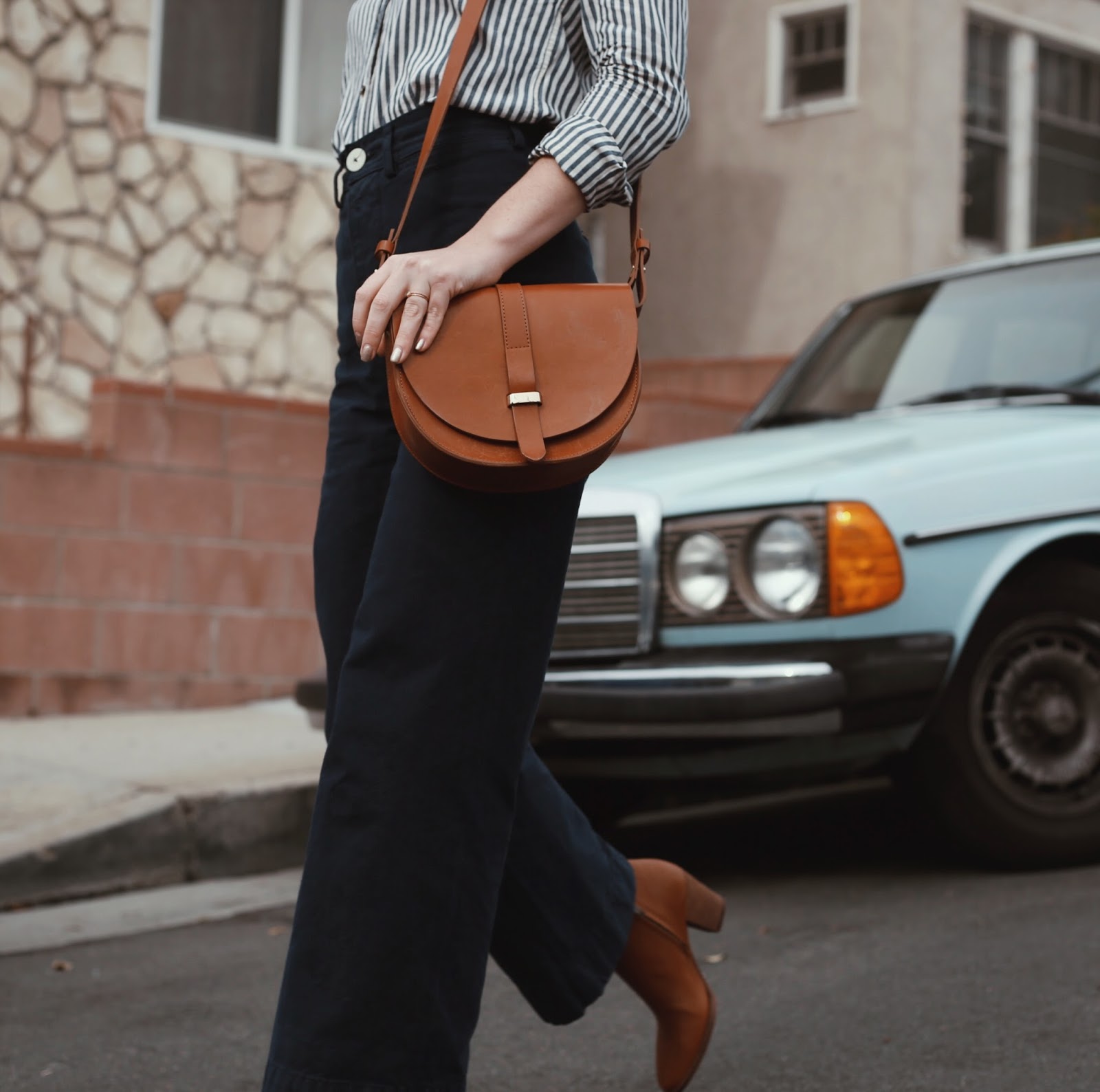 These pants were my Christmas gift to myself from Jesse Kamm. I've wanted them for years, and finally decided to take the plunge and pick up a pair. They're a bit pricier than my usual garb, but after reading review after review of how well-made and durable they are, I felt confident enough to splurge.
And boy am I glad I did. They're so effortlessly flattering, and so fun to style. I cannot wait to wear them this Spring with sandals, but for now I'll be pairing them with knitwear and boots for a cozy cloudy day look.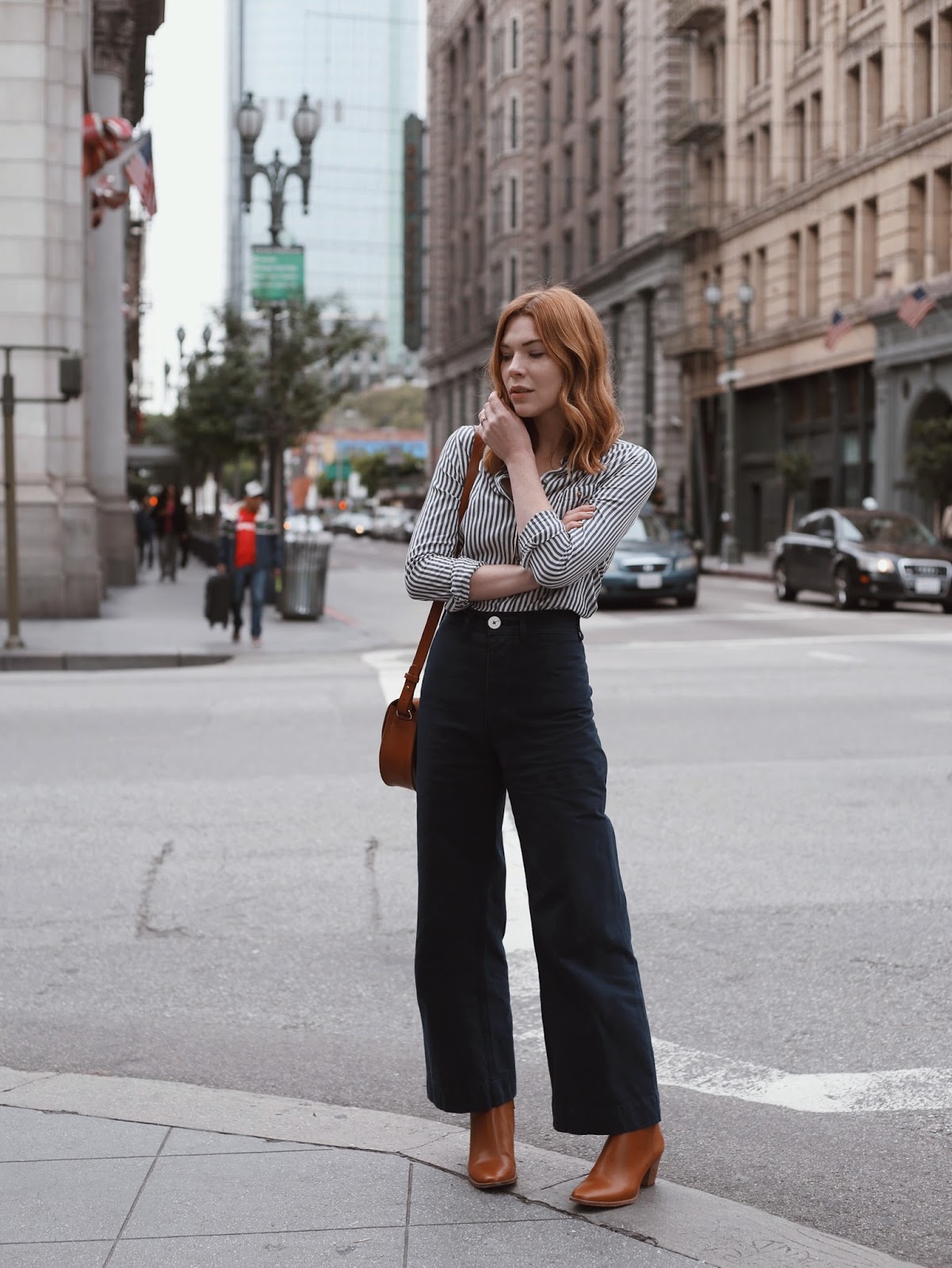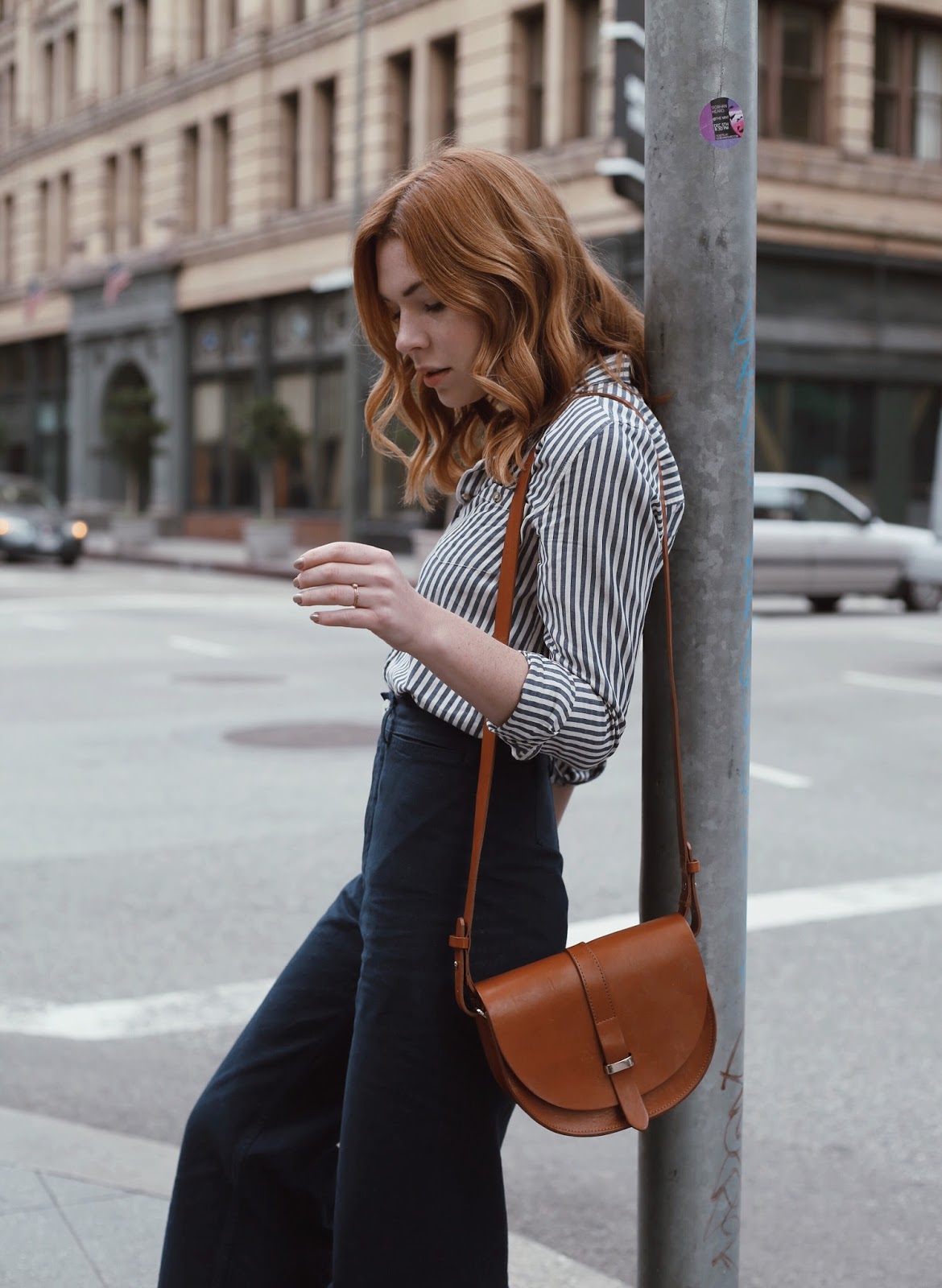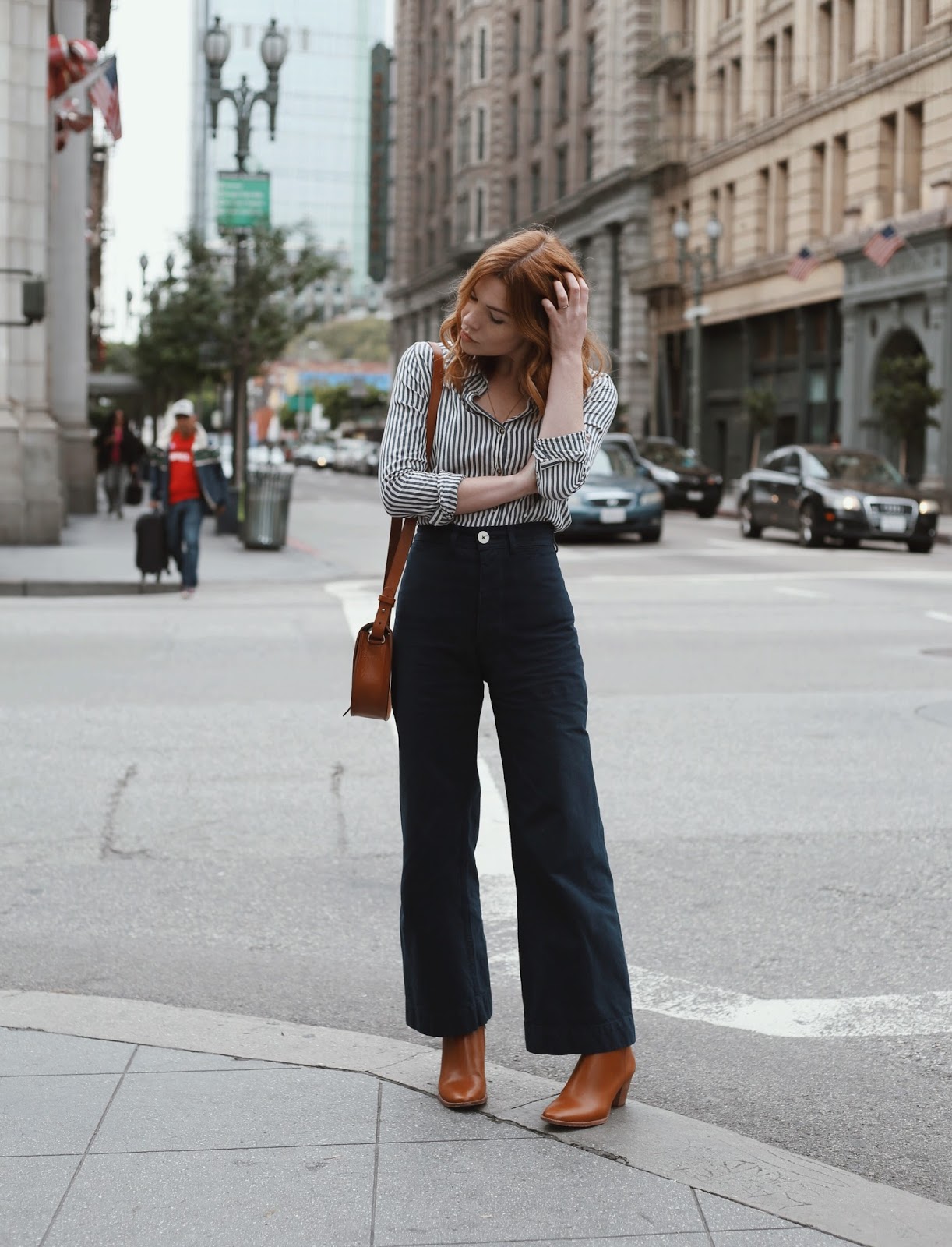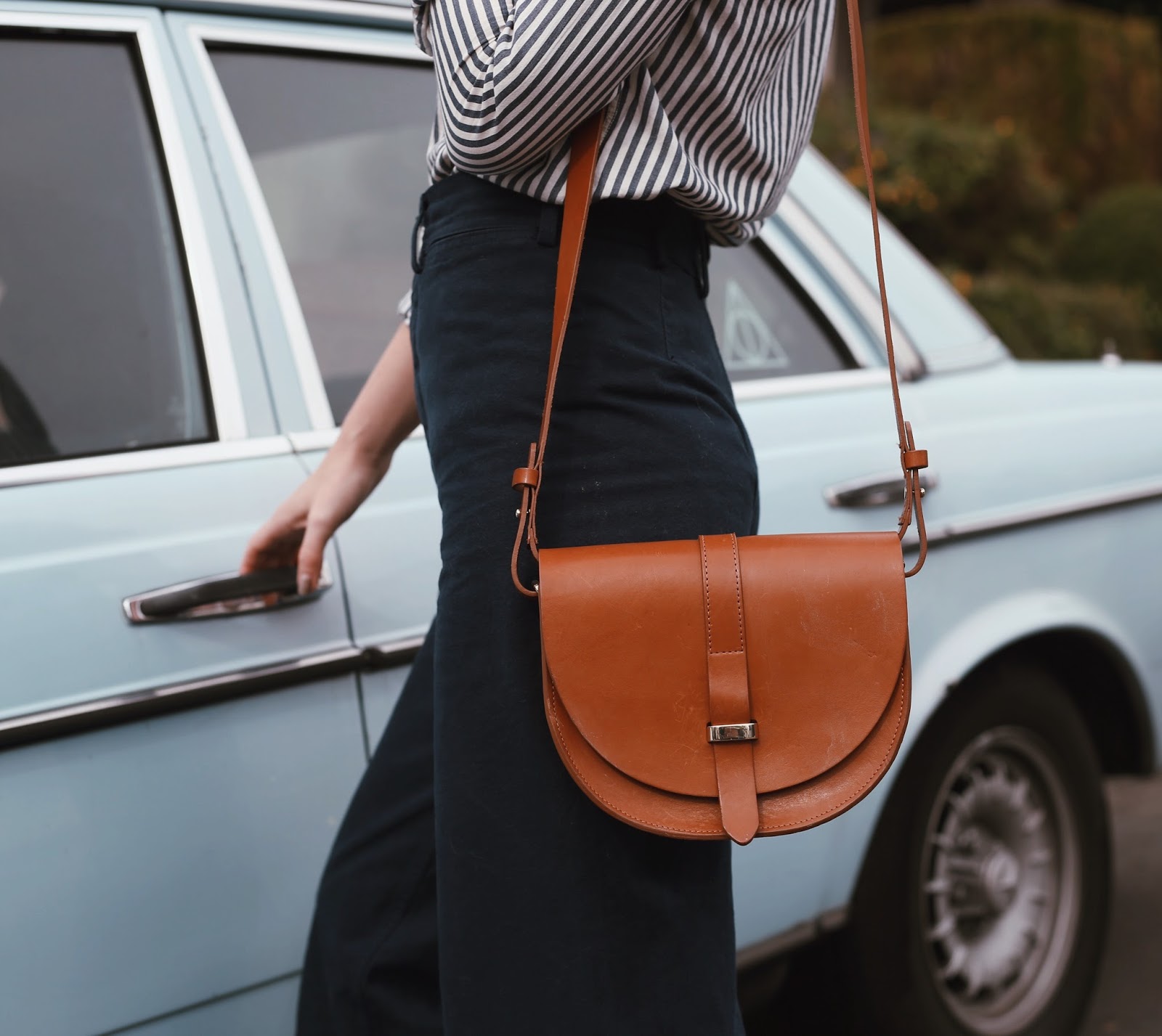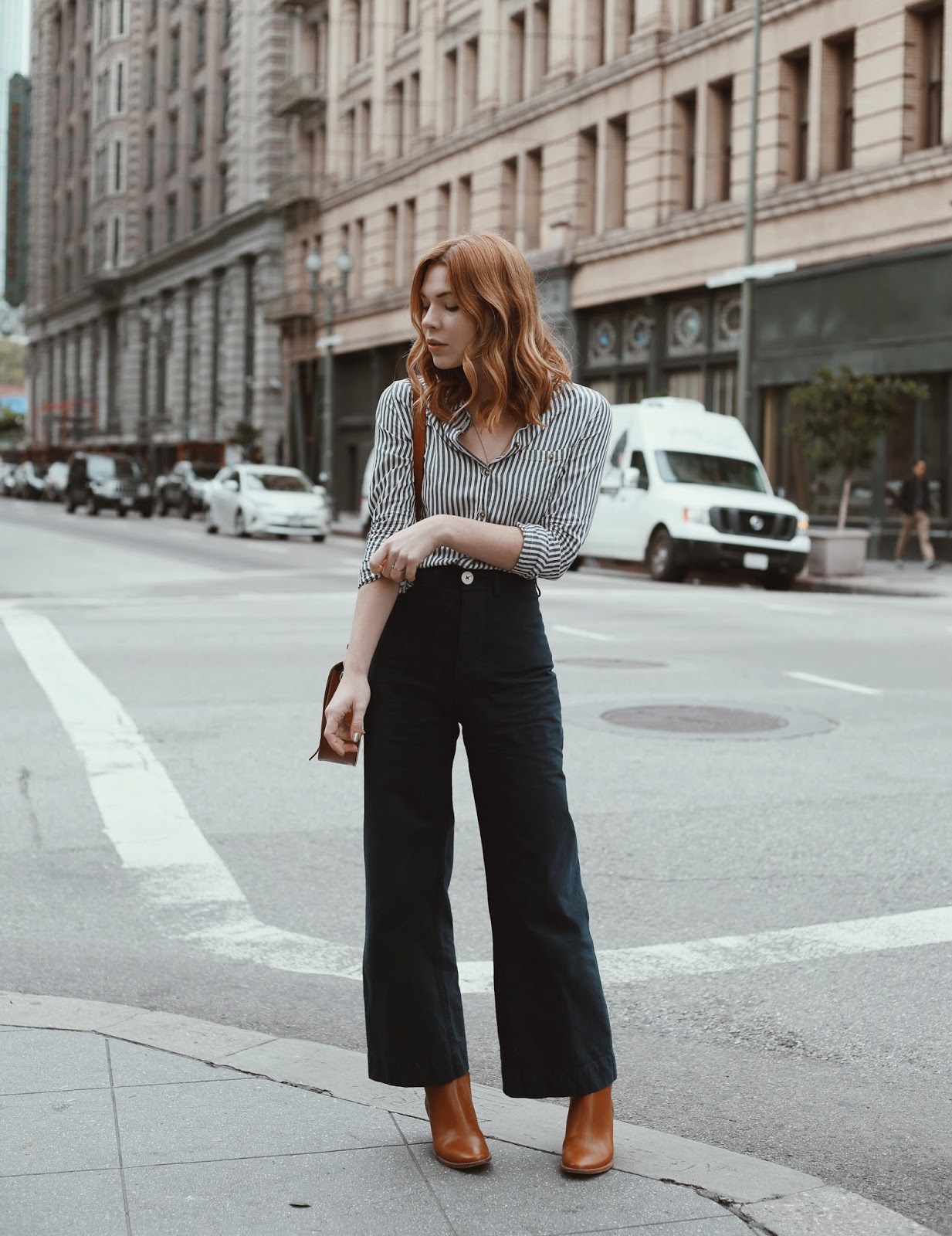 Jesse Kamm Sailor Pants / sezane blouse / sezane purse / madewell boots