A few weeks ago I was lucky enough to team up with my friends over at Lucky Brand to shoot some 90s throwback denim styles from their new collection. Lucky Brand was born in the 90s, and as a 90s child myself, I was super into the vibe of the shoot. So click through to see more of our Laundromat themed shoot!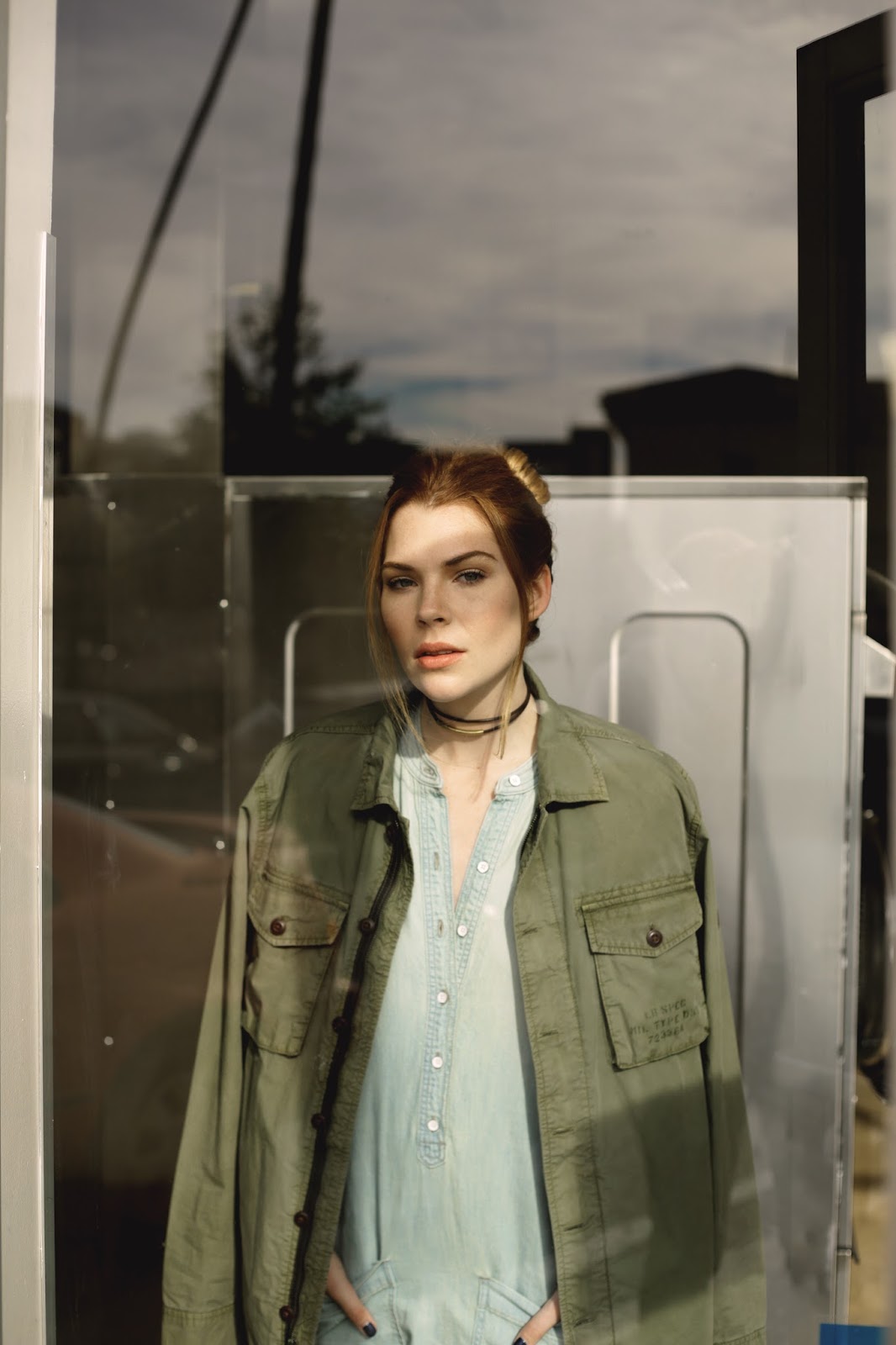 Lucky Brand started with two old friends who had a knack for perfectly washed denim. They'd meet up at their local laundromat, pockets filled with coins and bleach in tow, leaving hours later with one-of-a-kind washed and worn-in jeans.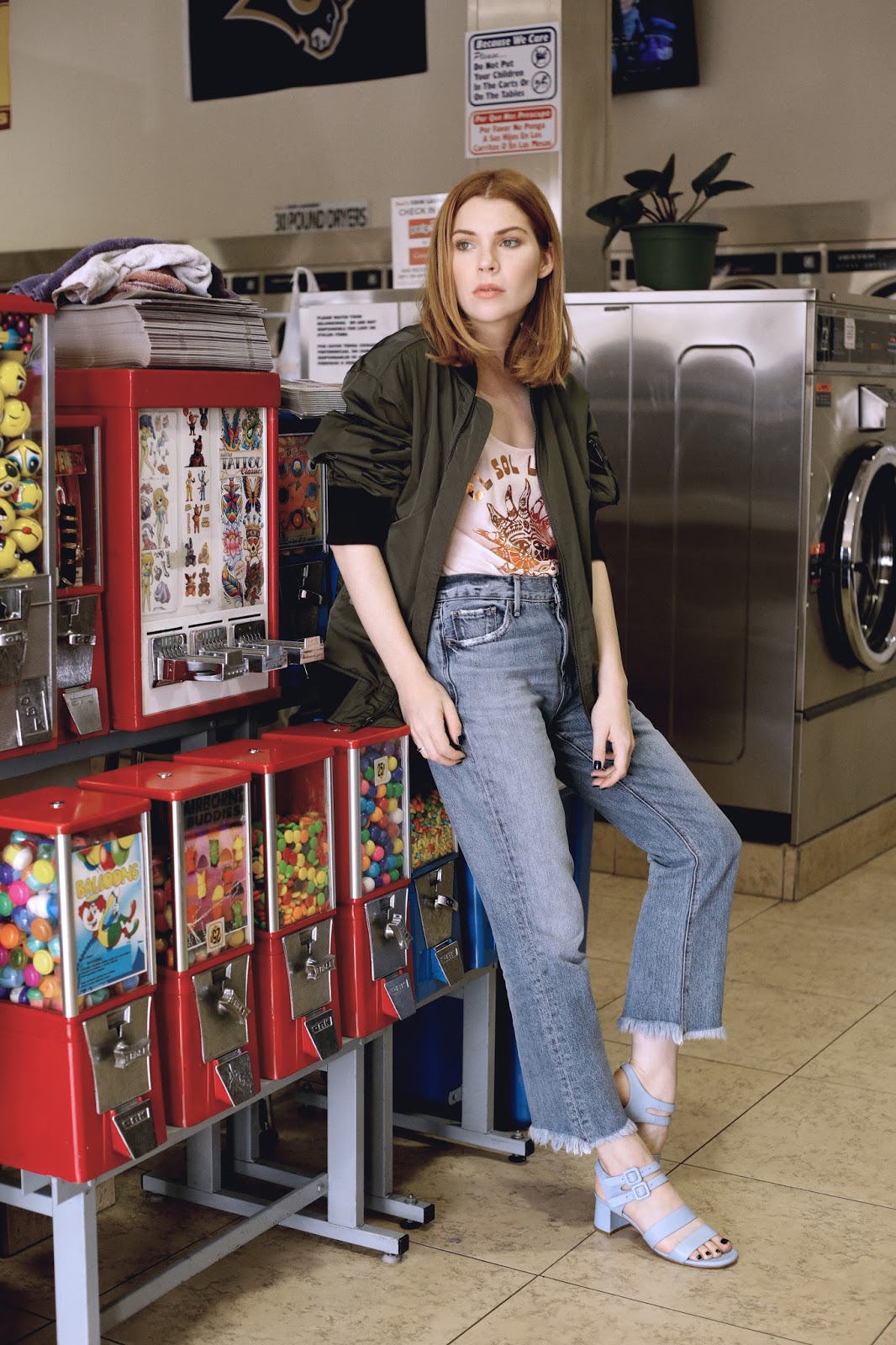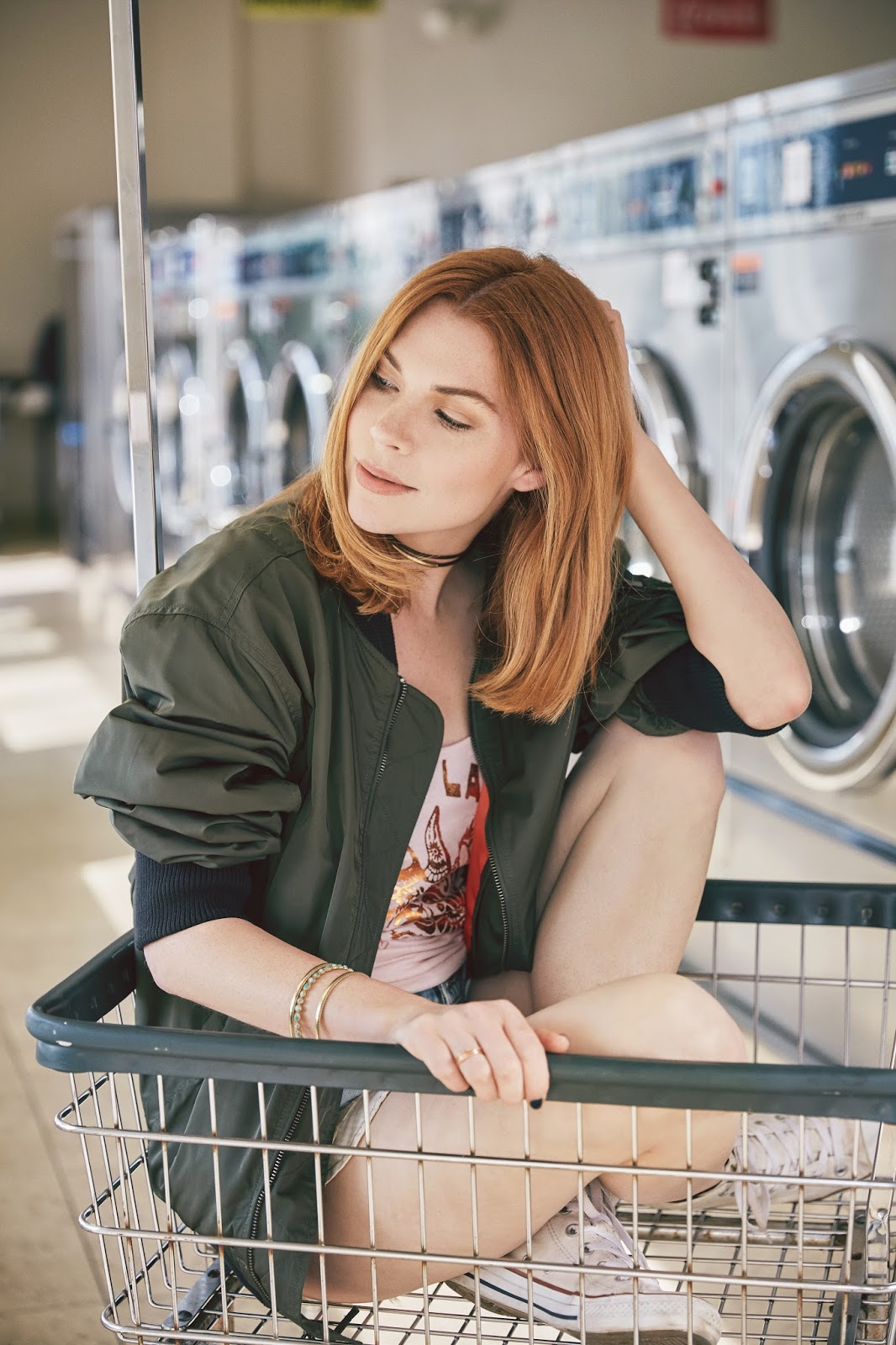 As an homage to the humble beginnings of such a huge brand, we headed out to a laundromat in the heart of LA to shoot these 90s styles. Choker necklaces, overalls, perfectly faded tees – if you're a fan of the 90s like me, click this link to shop some of the styles from the shoot!
Truth be told, during the shoot I couldn't stop thinking about that episode of Friends where Rachel climbs into the laundry basket. So the first chance I got, I had to plop myself down and recreate basically one of the best moments of 90s television. #noregrets