I've been a big fan of rose for a long time. It's so classic and soothing, and it's always something I seek out as a scent. But recently I've been seeing it as more than just a fragrance, I've been seeing it as a main ingredient in beauty products. So here are seven of my current favorite rose products.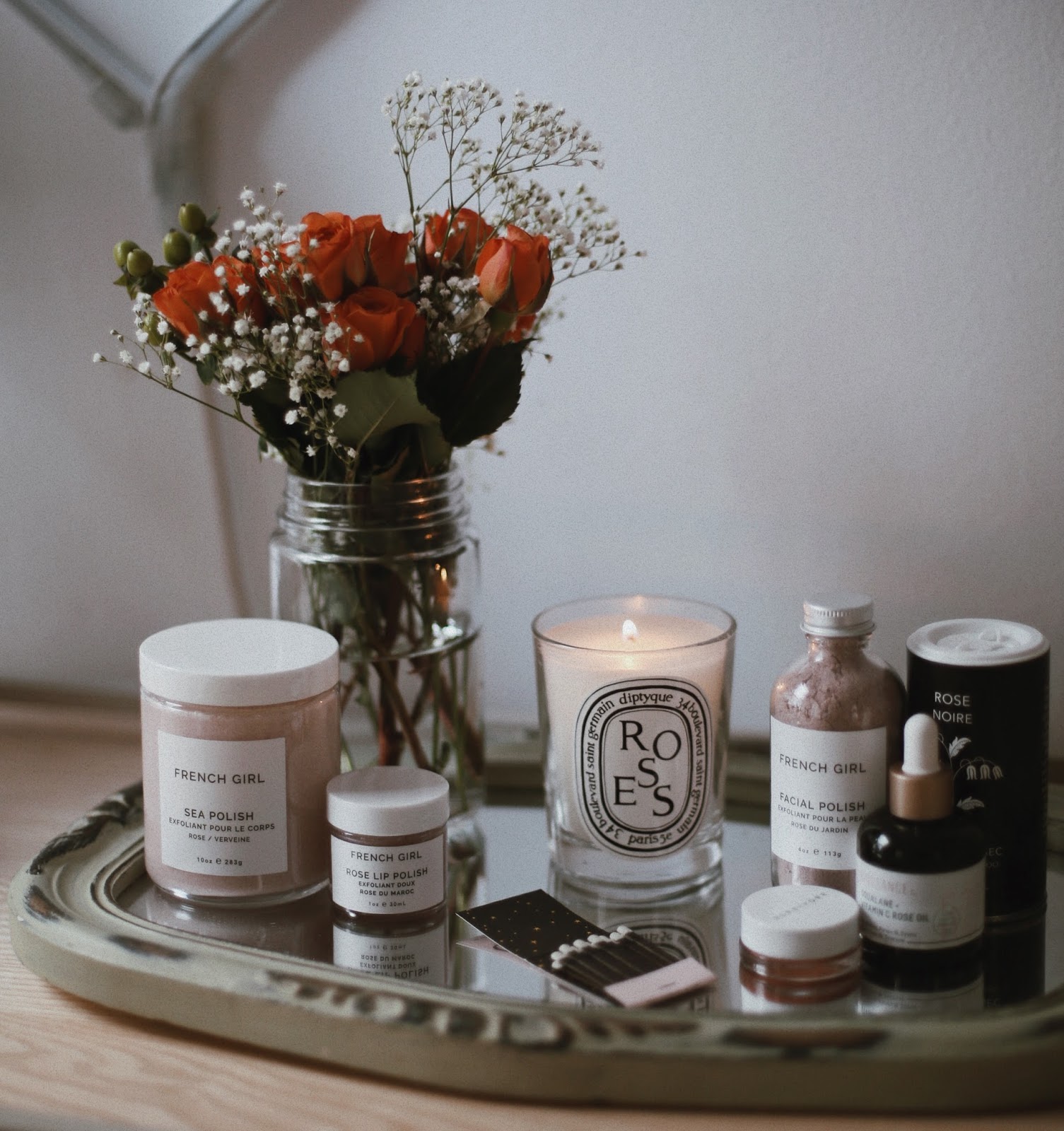 1. French Girl Organics Sea Polish – This is one of my favorite bath time products for body exfoliation. It has a really lovely rose scent, is organic, and leave my skin silky after using it.
2. French Girl Organics Lip Polish – I use this every time I have to put lipstick on to remove any dead skin cells. It helps the color go on smoothly, and a small amount goes a long way.
3. Diptyque Roses Candle – I have wanted one of these super instagrammable and coveted candles for a long time, but had a hard time justifying the price. I received this one as a gift from a friend last month and have only lit it a handful of times because the fragrance permeates the room without lighting it. I absolutely love it, and am considering buying it again when this one burns too low.
4. French Girl Organics Face Polish – Okay, so clearly I have a thing for this brand. I fell in love with the labels first, but the products are wonderful. This is a powder exfoliant that you mix with water to apply to your face. I like it for a once a week refresh.
5. Biossance Squalane + Vitamin C Rose Oil – I received this in the mail last week, and have been using it twice daily since then. I was experiencing some breakouts in the past few weeks and this seems to have really calmed my skin. It glides on so smoothly, and already is brightening my complexion.
6. Herbivore Botanicals Coco Rose Lip Color – I use this on days where I just want a little bit of color to my lips. It's made with coconut oil and has just the right amount of shine.
7. French Girl Organics Dry Shampoo – I use dry shampoo regularly, but typically only in an aerosol can. I like that this is easier to take along while traveling, plus it looks lovely on my vanity.