I've shared little apartment tours with you guys in the past, but today I'm sharing a bit of a Spring refresh. Our apartment has been devoid of color for some time – mainly owing to our previous black and white rug situation. Thanks in large part to a few pieces I picked up at Anthropologie, that has been remedied just in time for warmer weather.
The biggest change to our apartment? This brand new, colorful rug from Anthro. I found it online months ago and very patiently waited for it to be restocked. As soon as we put it down, our apartment felt so much brighter and happier. It features all of my fav colors, and perfectly matches the new Sunwoven wall hanging above our blue velvet couch.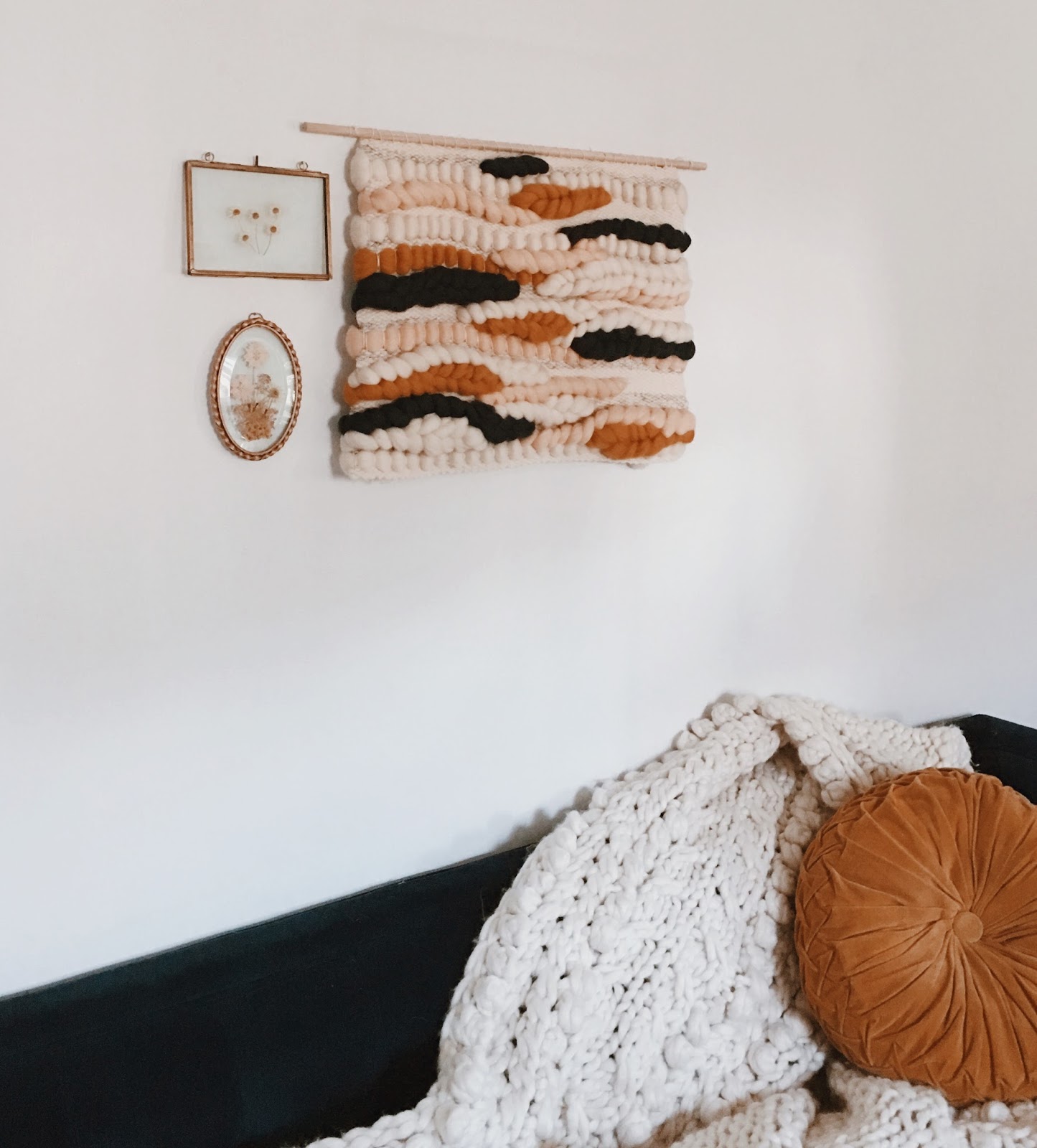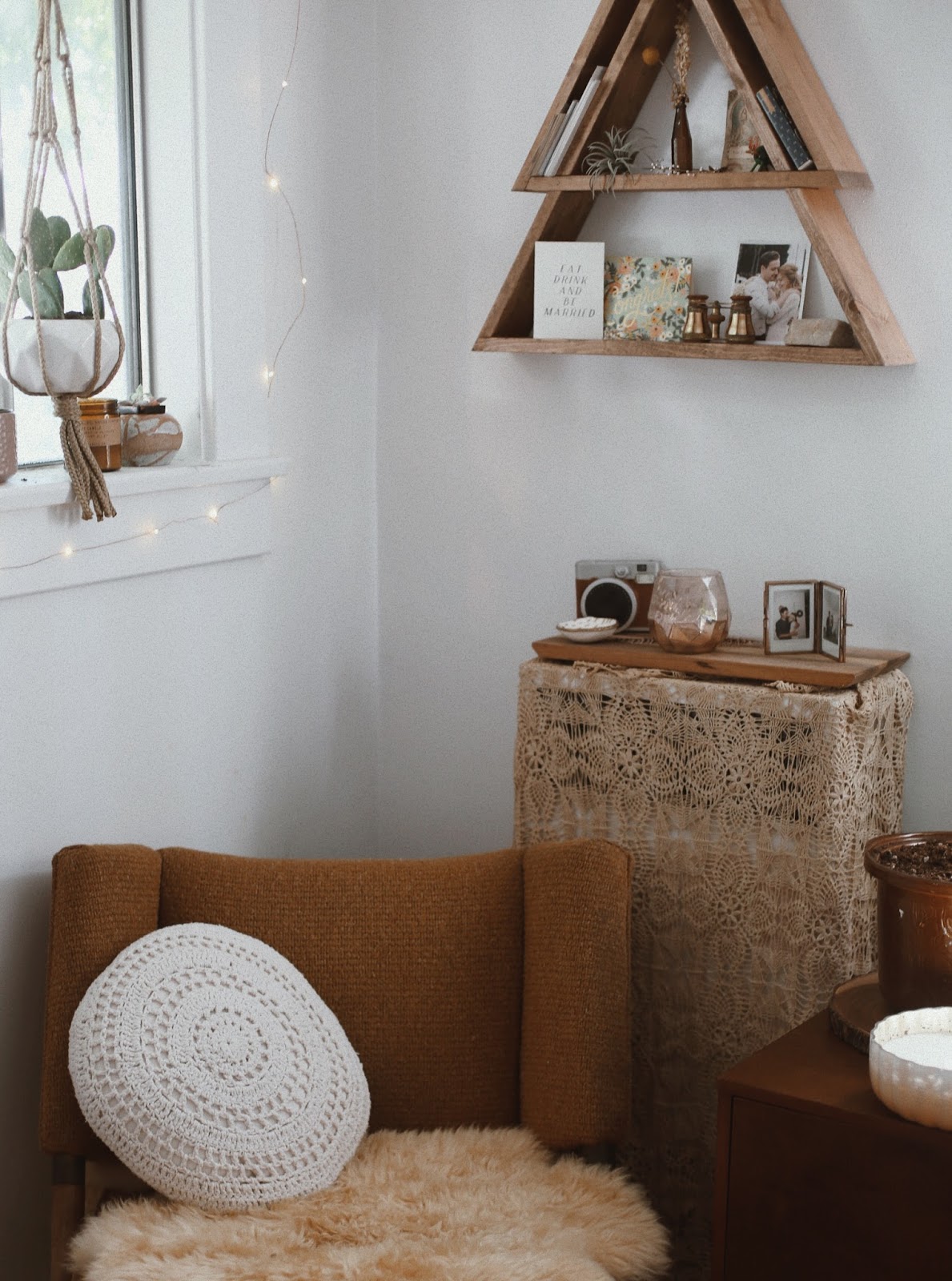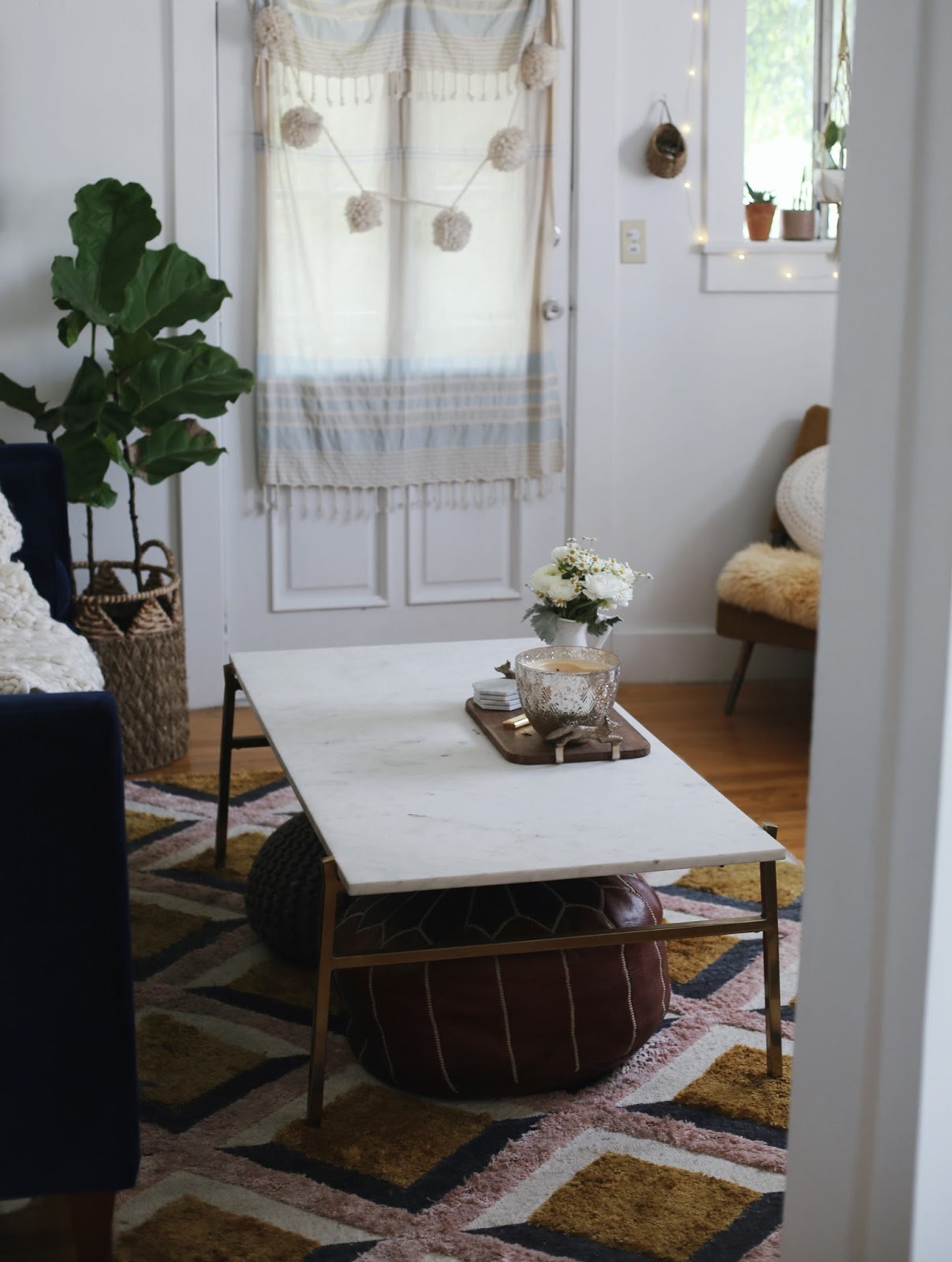 In addition to some new decor pieces, we've also brought more plants into our space. Something about having actual life in a room makes it feel so much happier. And while I'm still learning how to not kill my fiddle leaf tree, my succulents are at least thriving in the window (with a new macrame curtain to block some of the sun).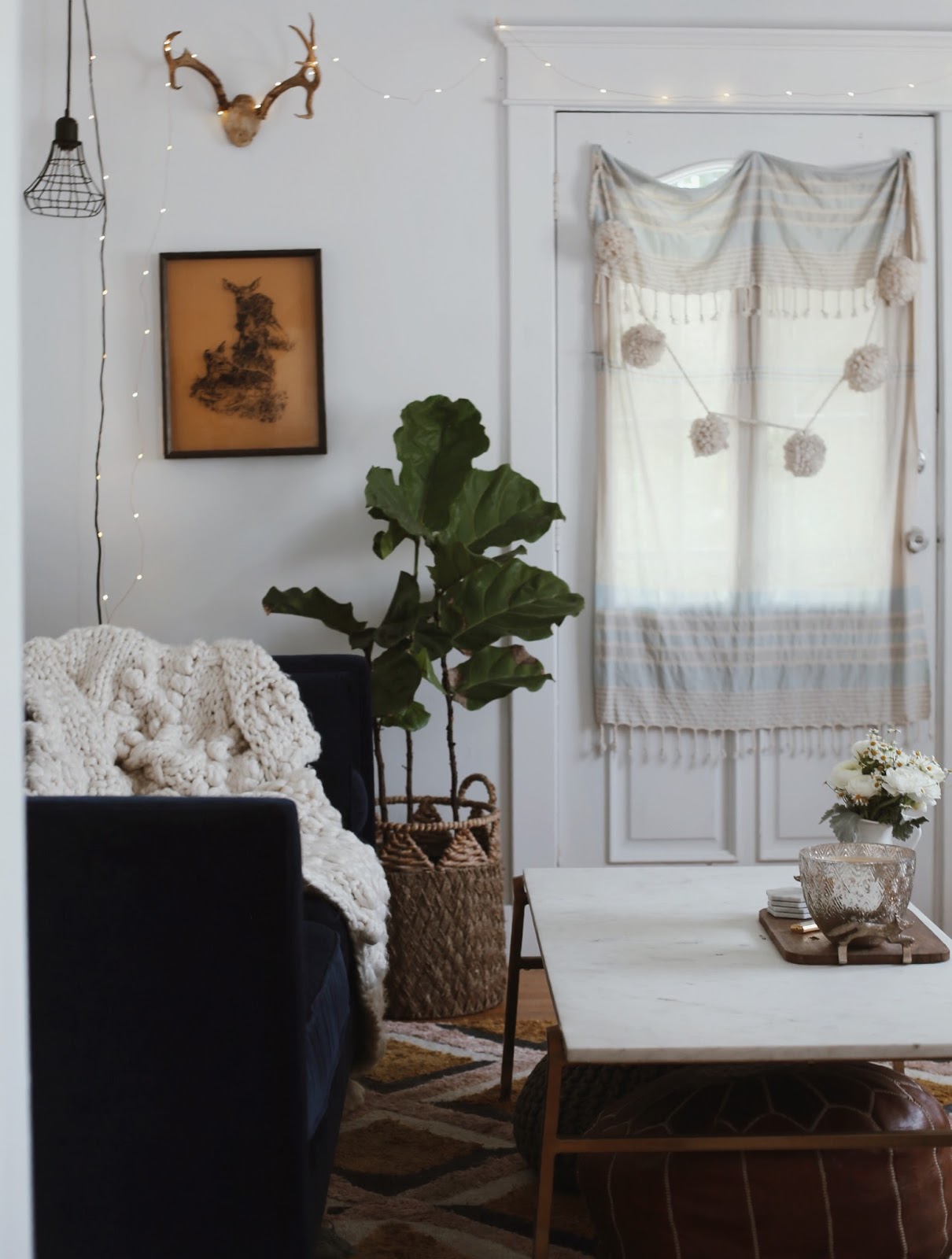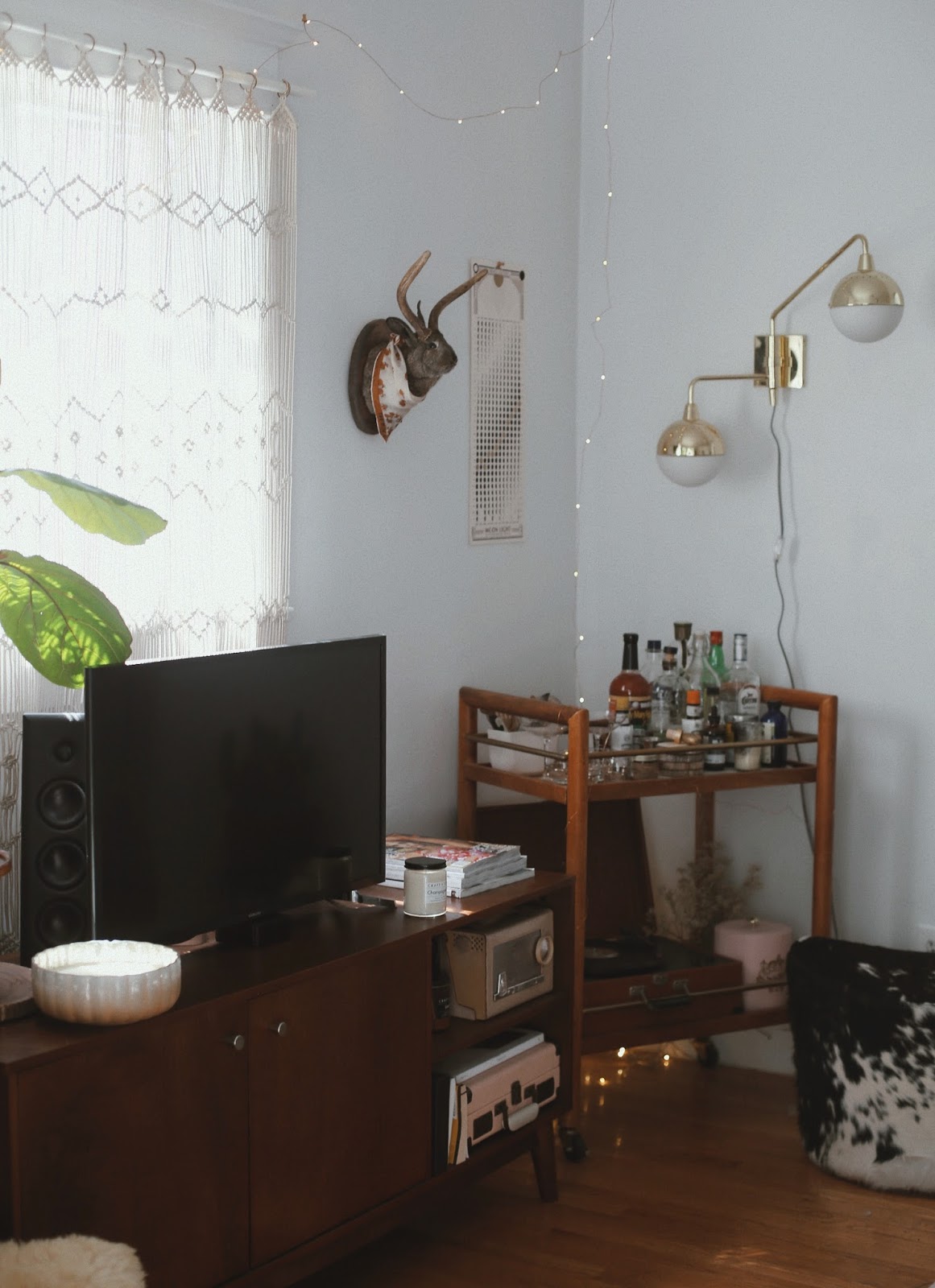 One of the biggest changes to our living room (aside from our bar cart that was featured in the last update) was our new wall sconce from Anthro. We used to have a very clunky vintage light in this corner, and while I did like what was there before, it just wasn't practical. I wanted something that still felt vintage but actually worked when turned on! This light fixture was the perfect addition, and makes mixing drinks at the cart a lot easier to do.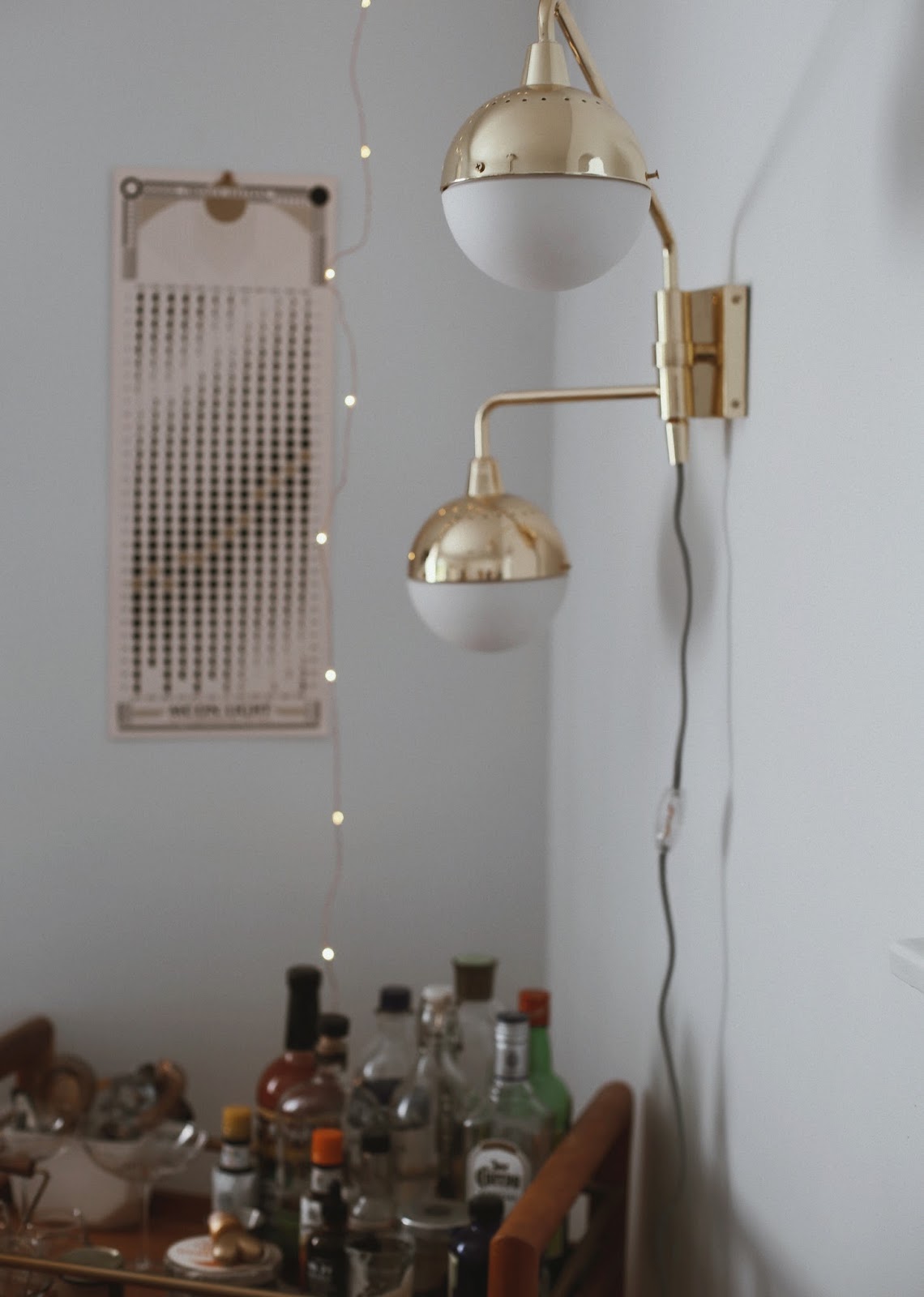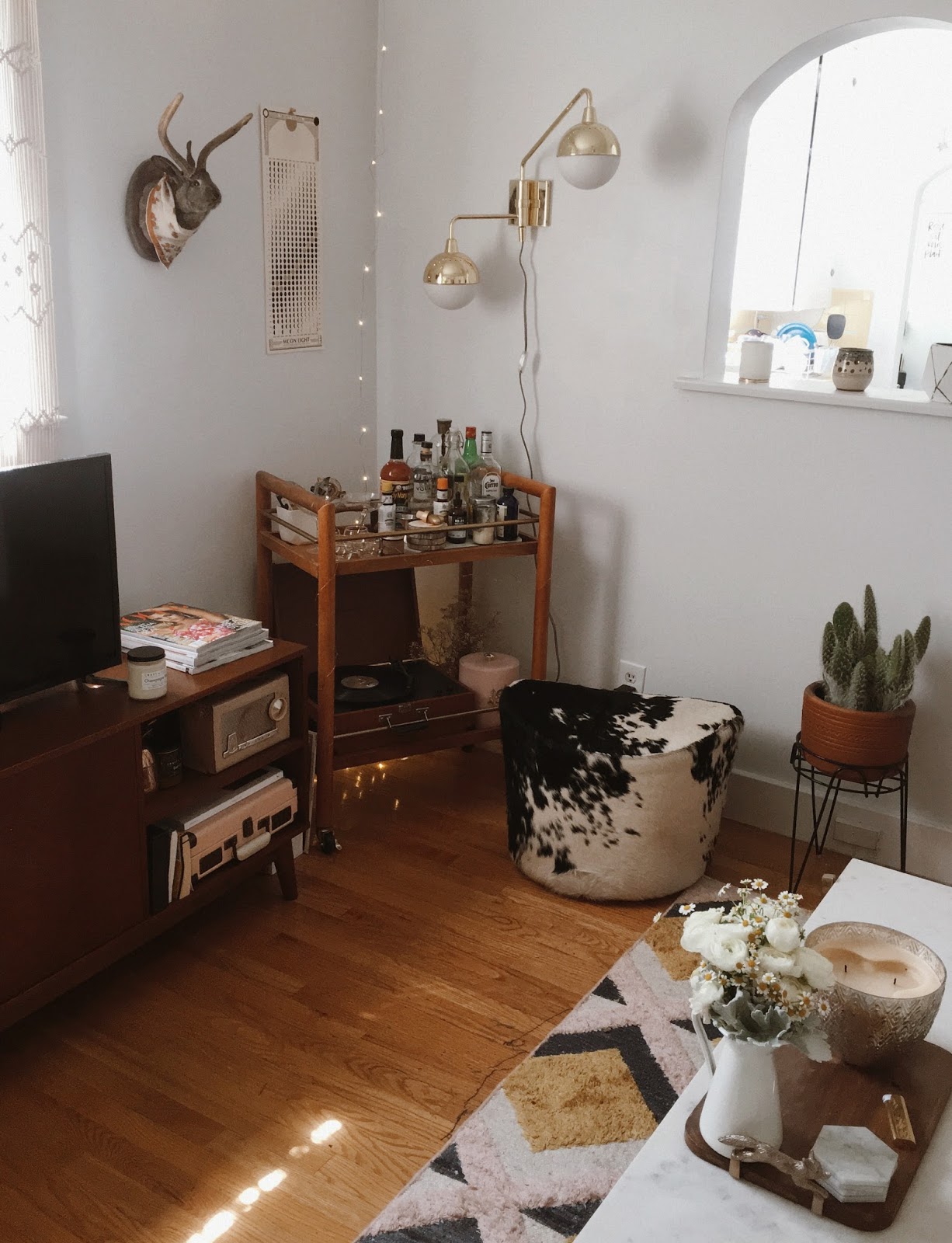 So that's where our home currently is at! Hoping you enjoyed this little update – more to come soon!