I've said it before, but one of my favorite things about being a blogger is getting to collaborate with other independent business women. Photographers, designers, shop owners – there's a lot of women out there working hard in the fashion industry on their own. And even better than that is getting to work with local ladies and friends. A few months ago I was walking around in my own neighborhood in Echo Park, and stumbled upon the new shop Gingerly Witty.
I browsed the racks, fell in love with the space, and somehow – by chance – ended up working together with the owner a few weeks later to create this lookbook shot by Champagne Cochran. It's those chance encounters that make what I do so fun. The possibility that every day can be different and hold a new opportunity.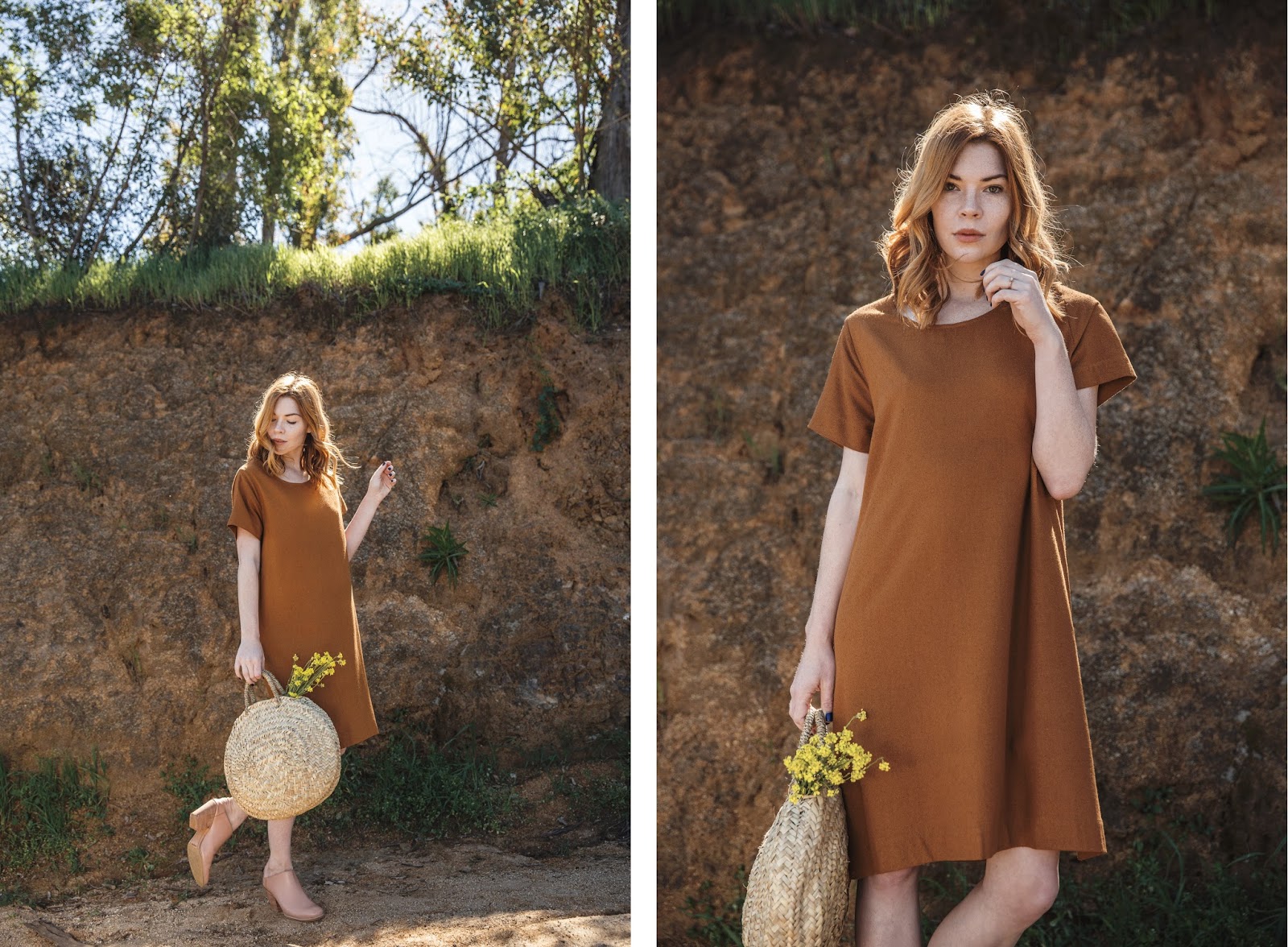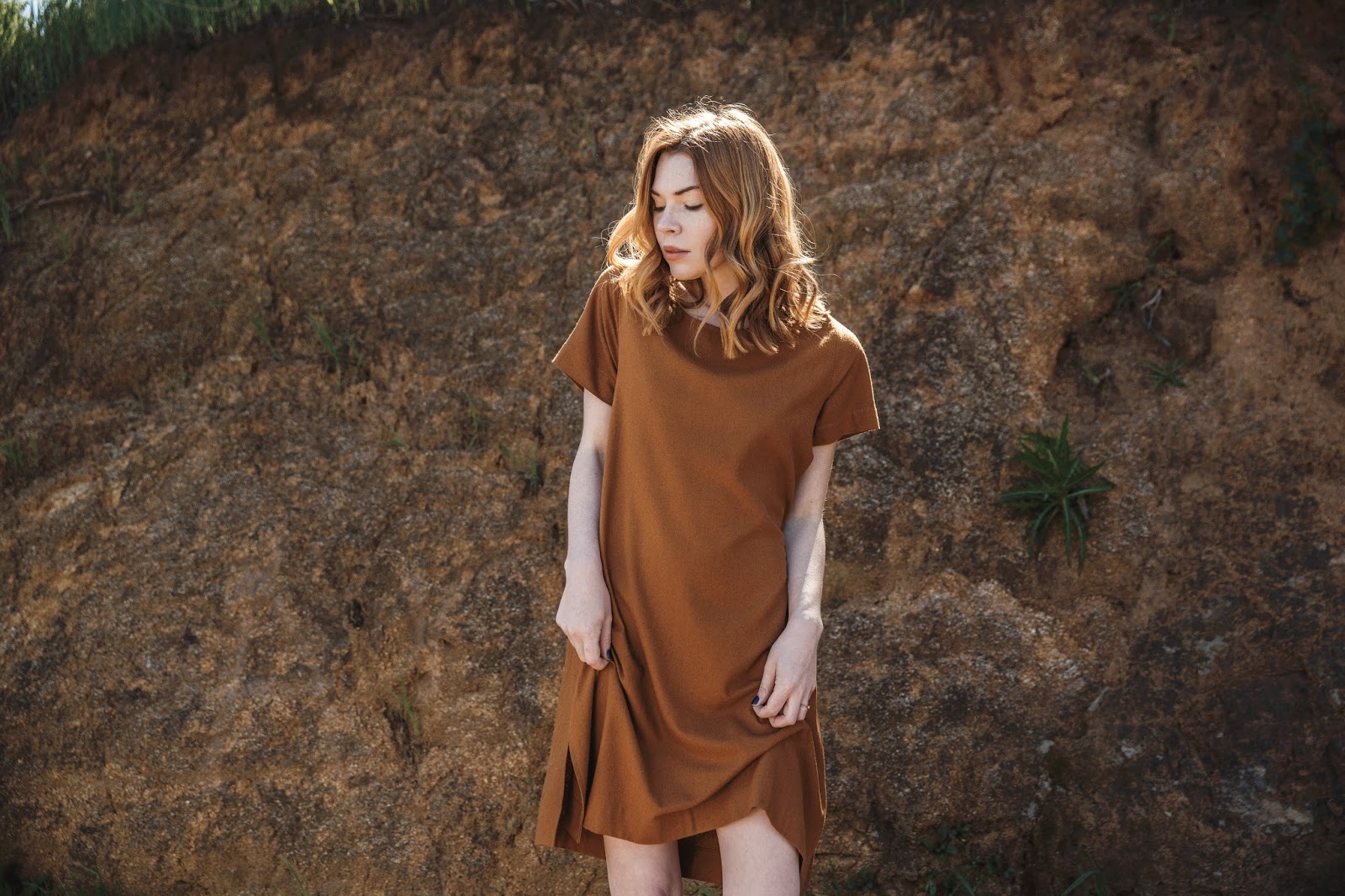 The Staple Basic Dress in Umber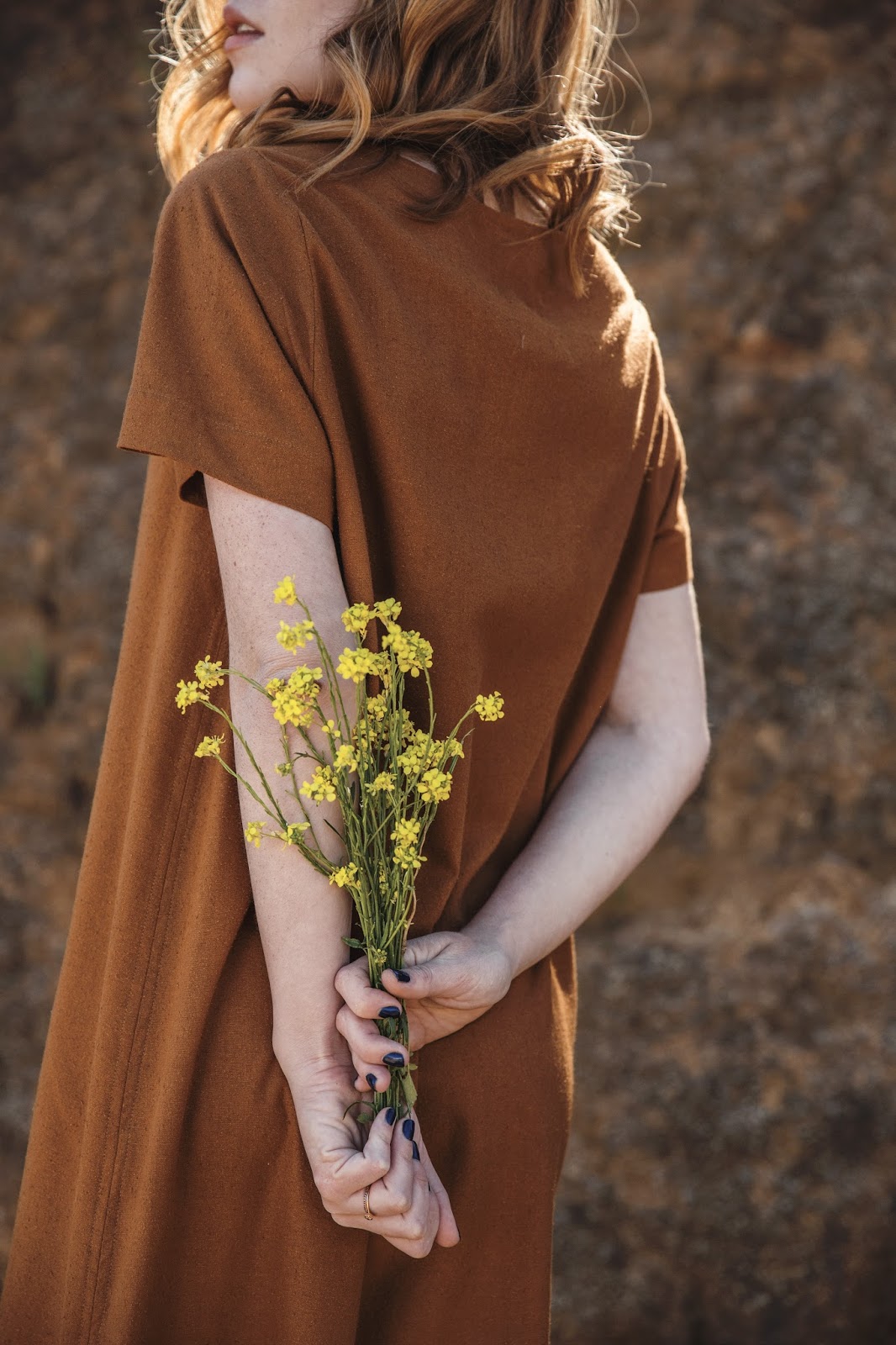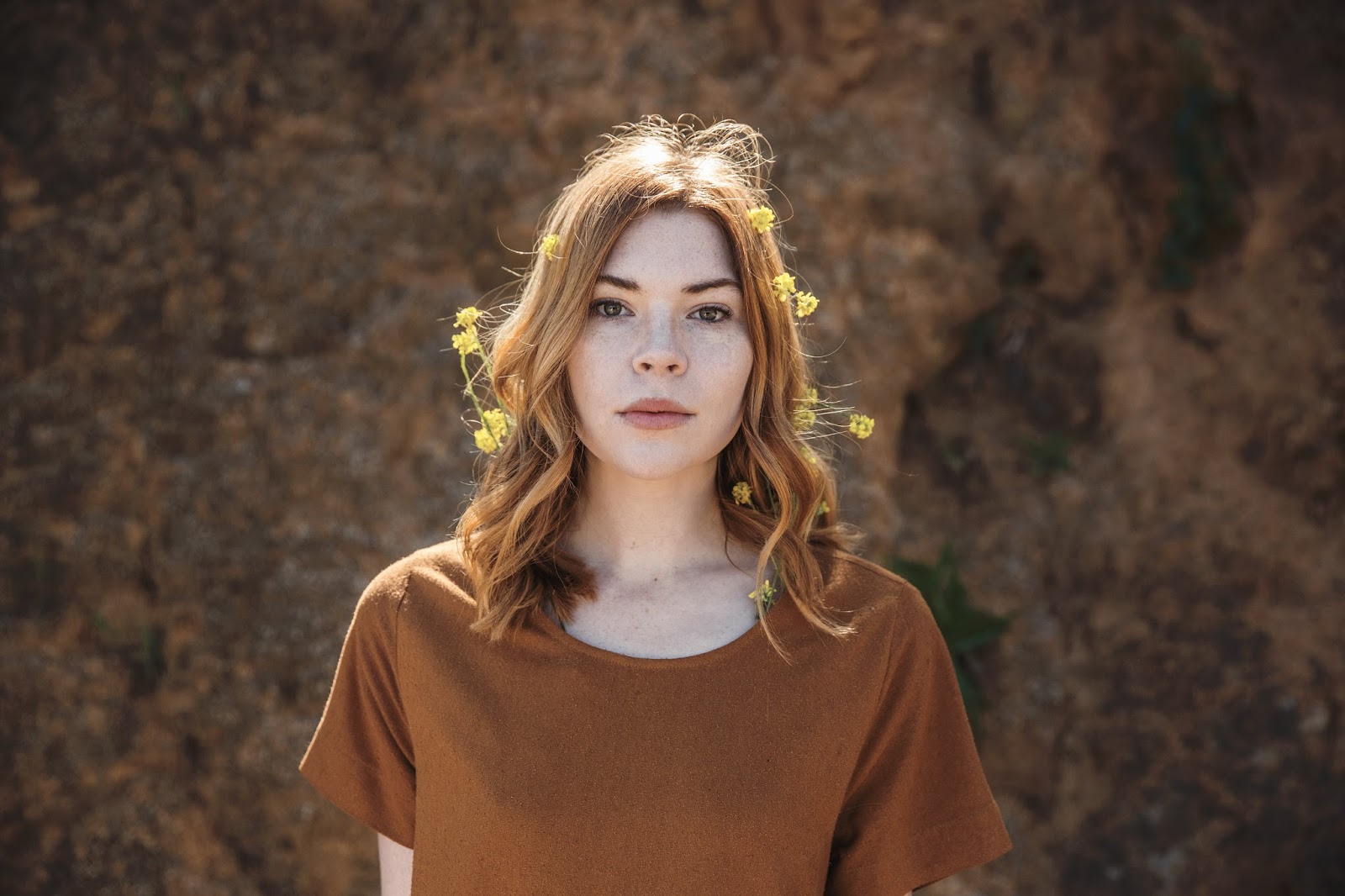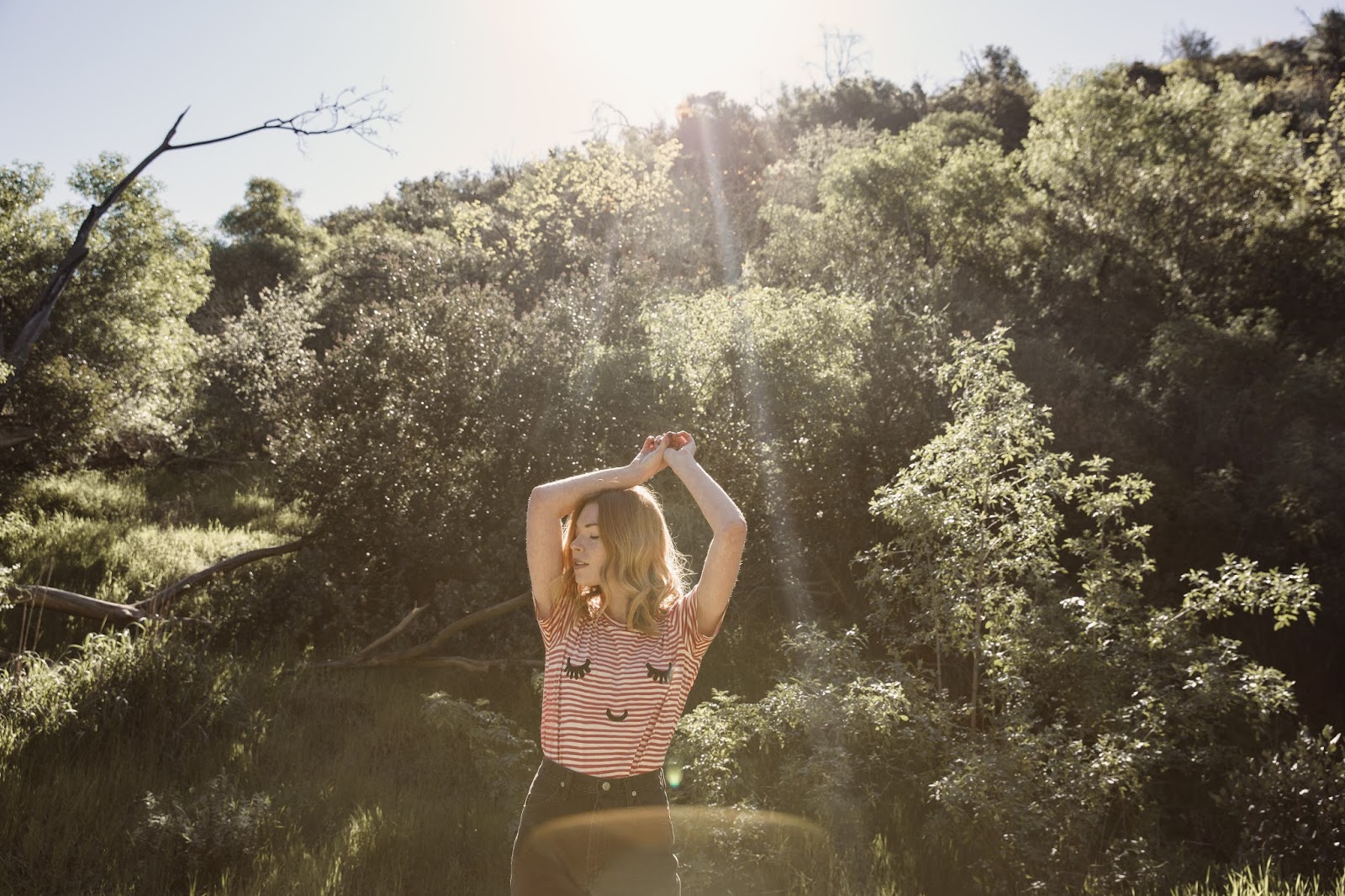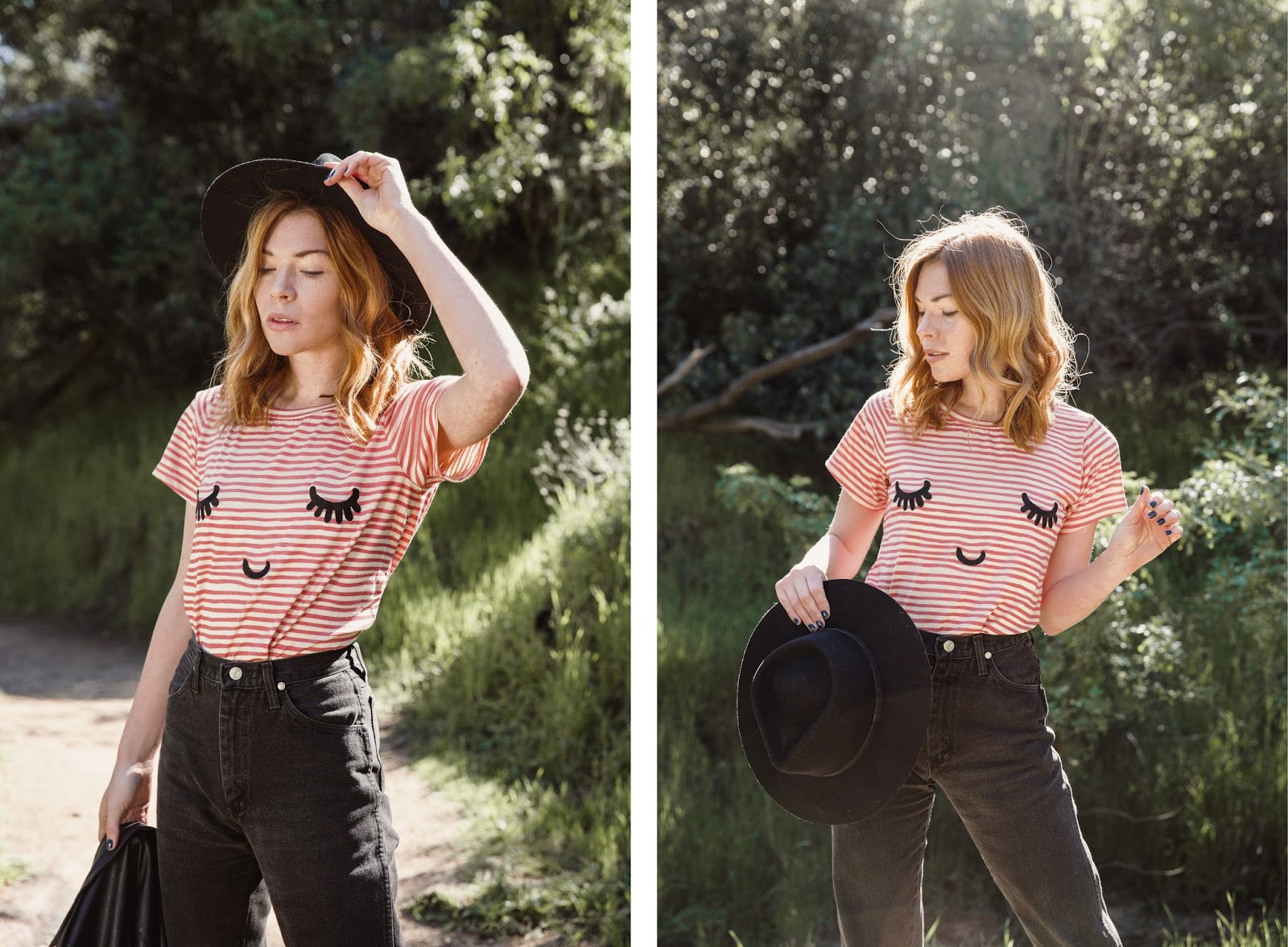 Blink Blink Tee / Dylan Fedora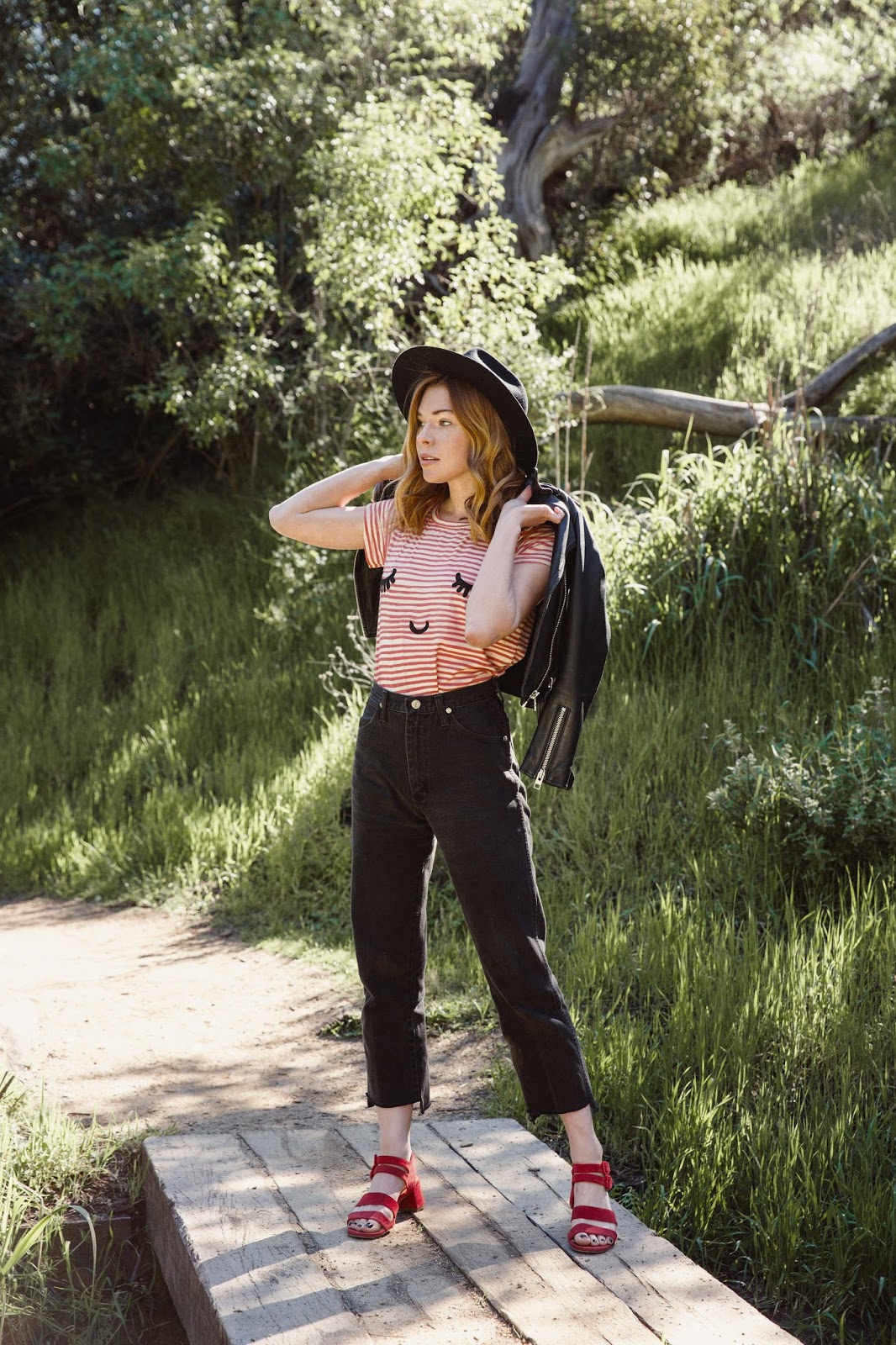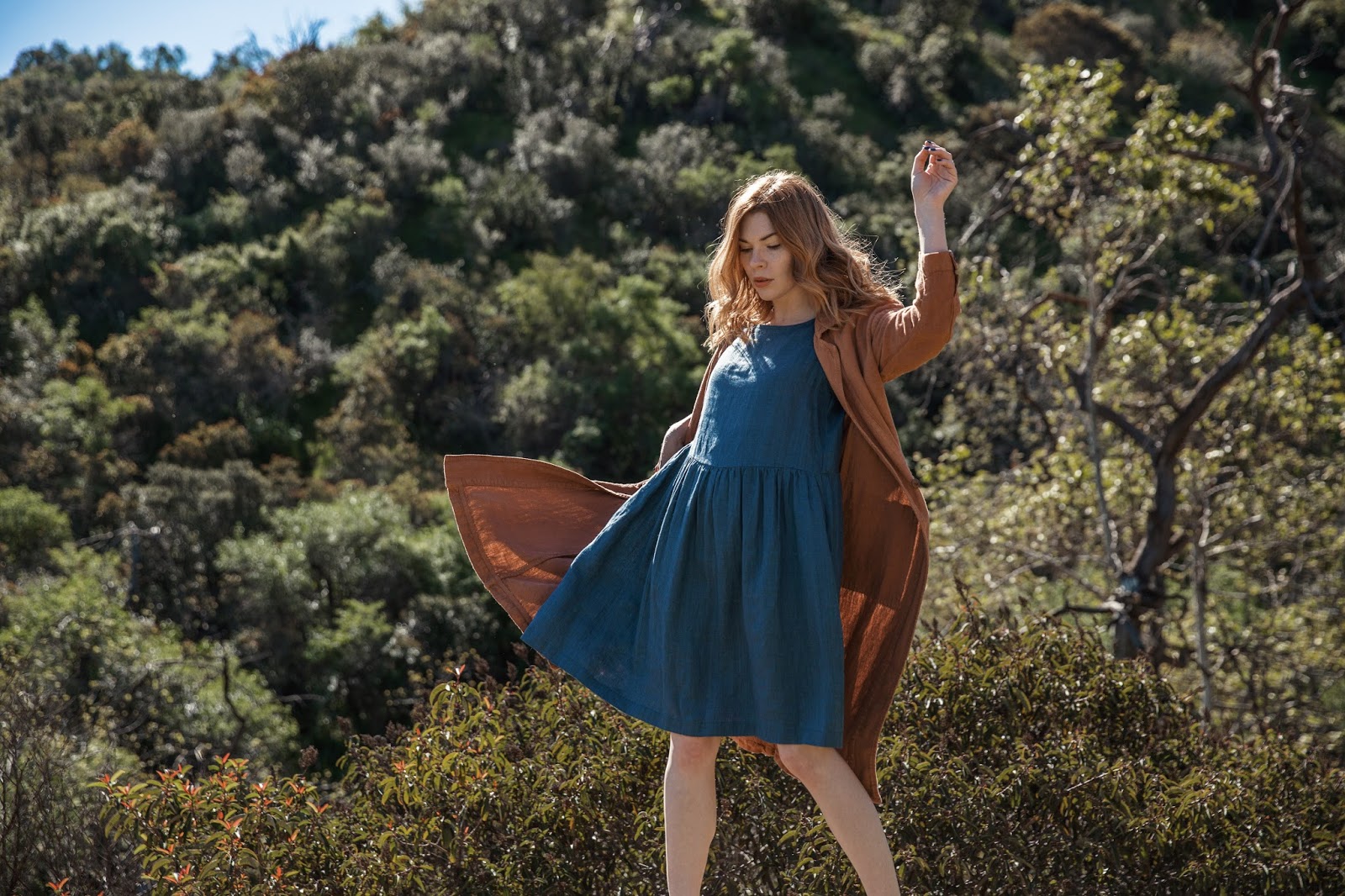 We shot these photos on a morning in Griffith Park, and I can honestly say the shoot was one of my favorites. Just three creative ladies getting together and making a little magic. I love all the looks we shot, but by far my favorite was this blue linen dress (Folking About Linen Dress). The best part? Besides the fact that it has pockets? It's under $80. Such a deal for something so well made, and if by any chance you'd like to purchase, use my code PRETTYLITTLEFAWN for 15% off any purchase of Gingerly Witty's site. Or if you're a local like me, stop by her shop on Sunset in Echo Park to experience a little of that magic IRL.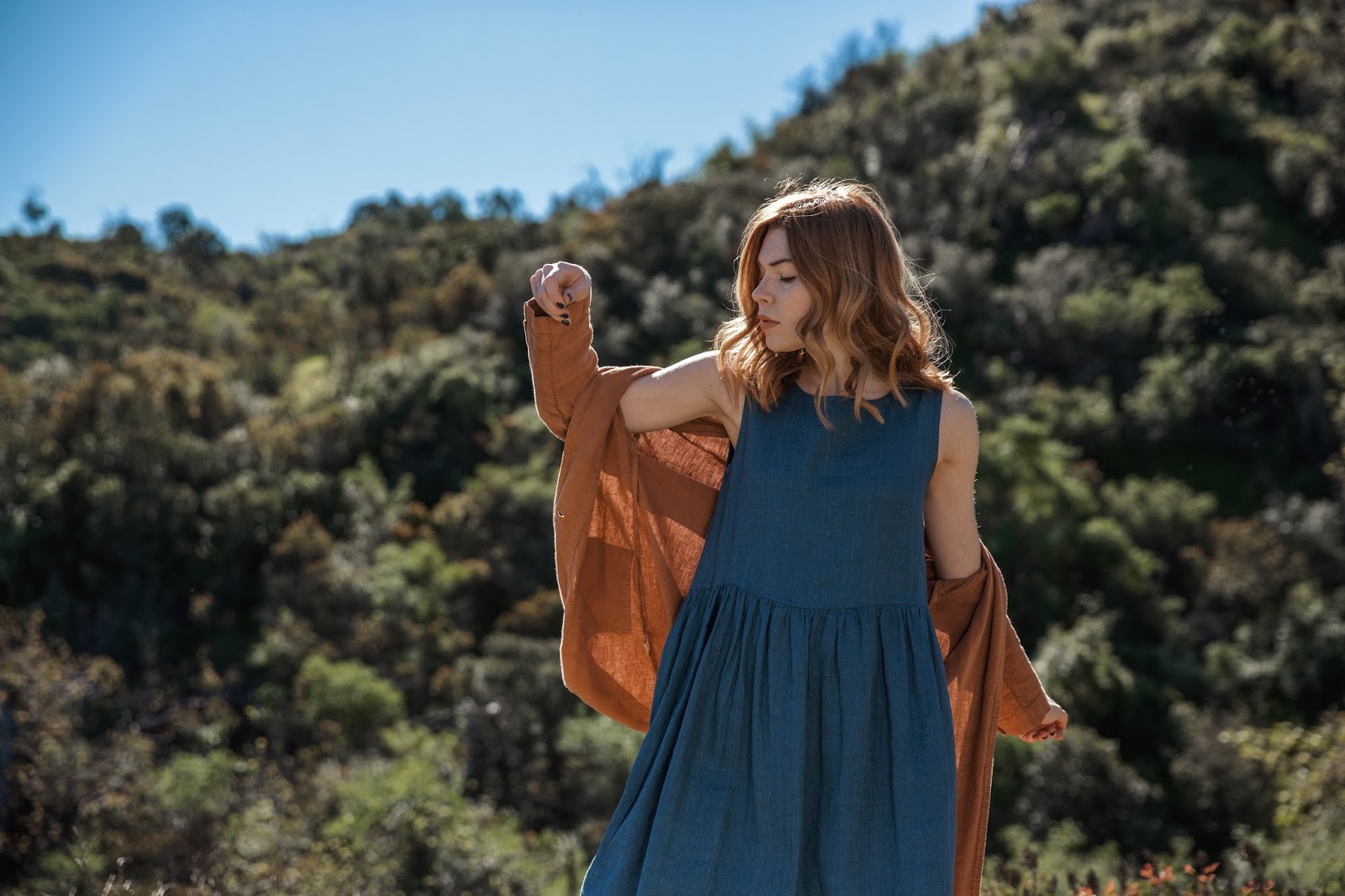 Folking About Linen Dress / Baronne Linen Duster in Clay