In my opinion, wearing fringe can be a bit intimidating. It's what can be summed up as 'a lot of look' if overdone. That said – you can wear fringe, yes you, without it looking like Coachella threw up on you. It doesn't have to be hippie-chic or biker-chic (but hey, if you can pull that look off, more power to you) – it can just add a little something extra to your outfit as a little wink. Below I've styled some fringe purses from HOBO two ways, so scroll down for some fringe inspo!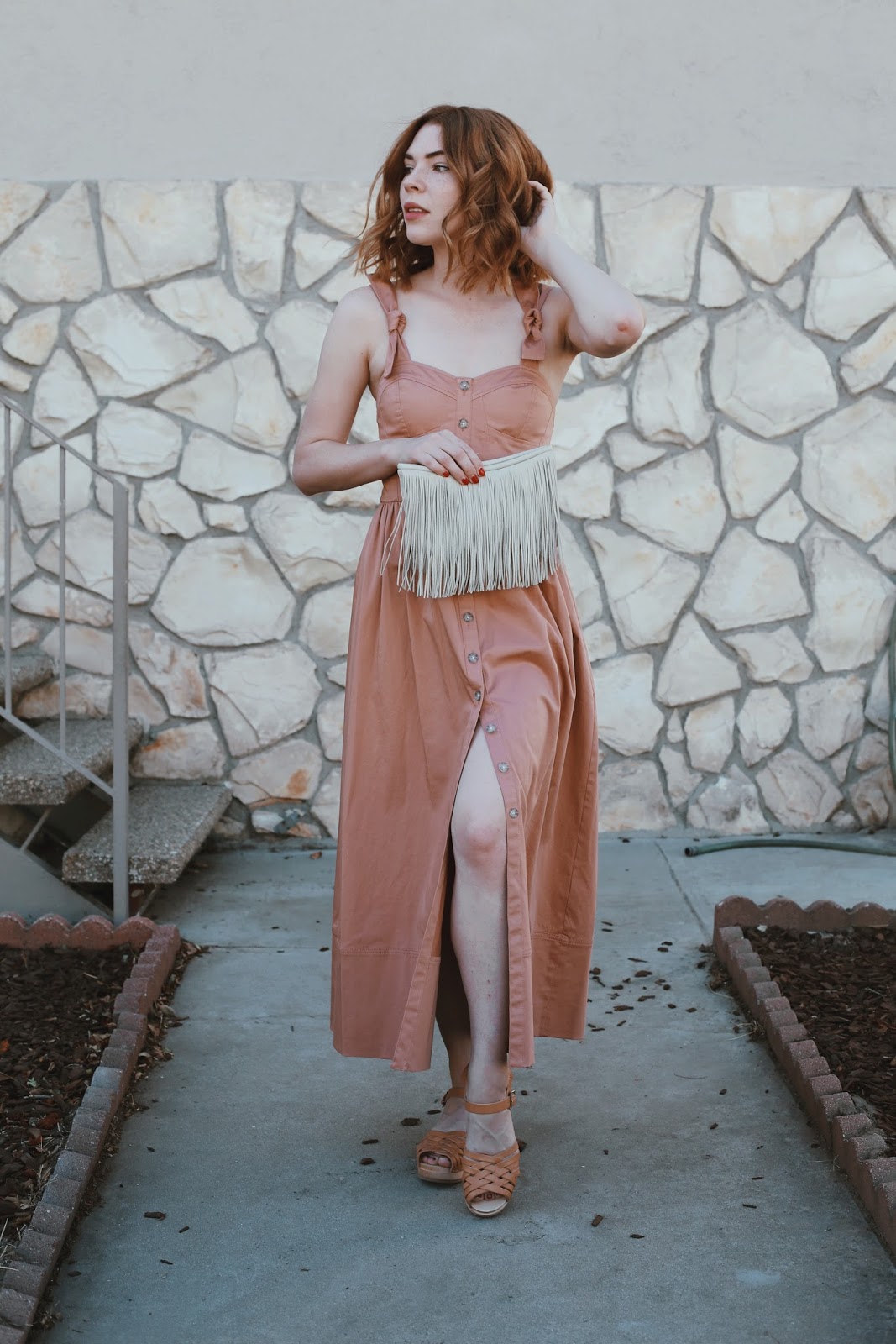 wilder leather fringe cross body in linen / rebecca taylor midi dress / swedish hasbeens braided sandal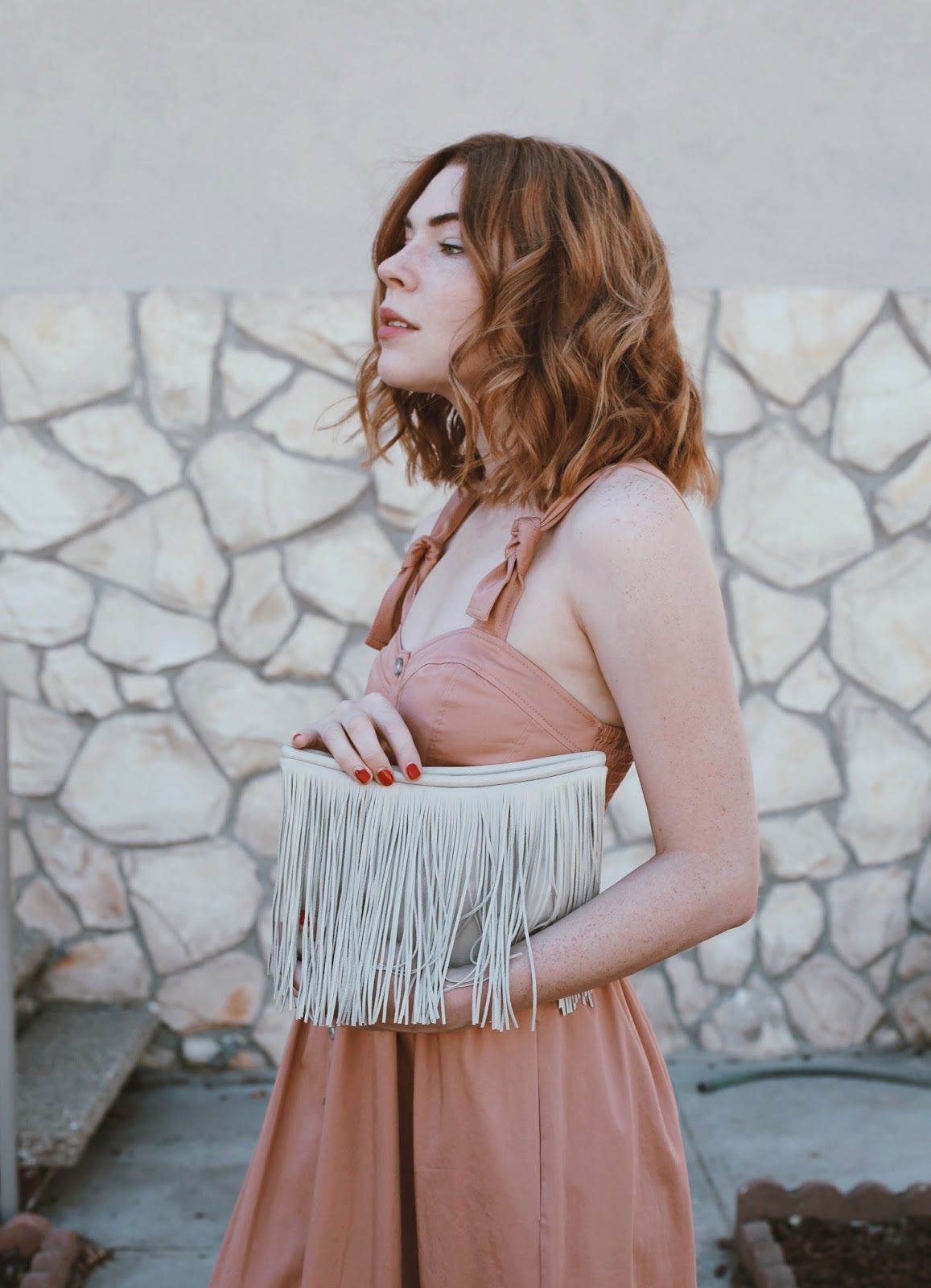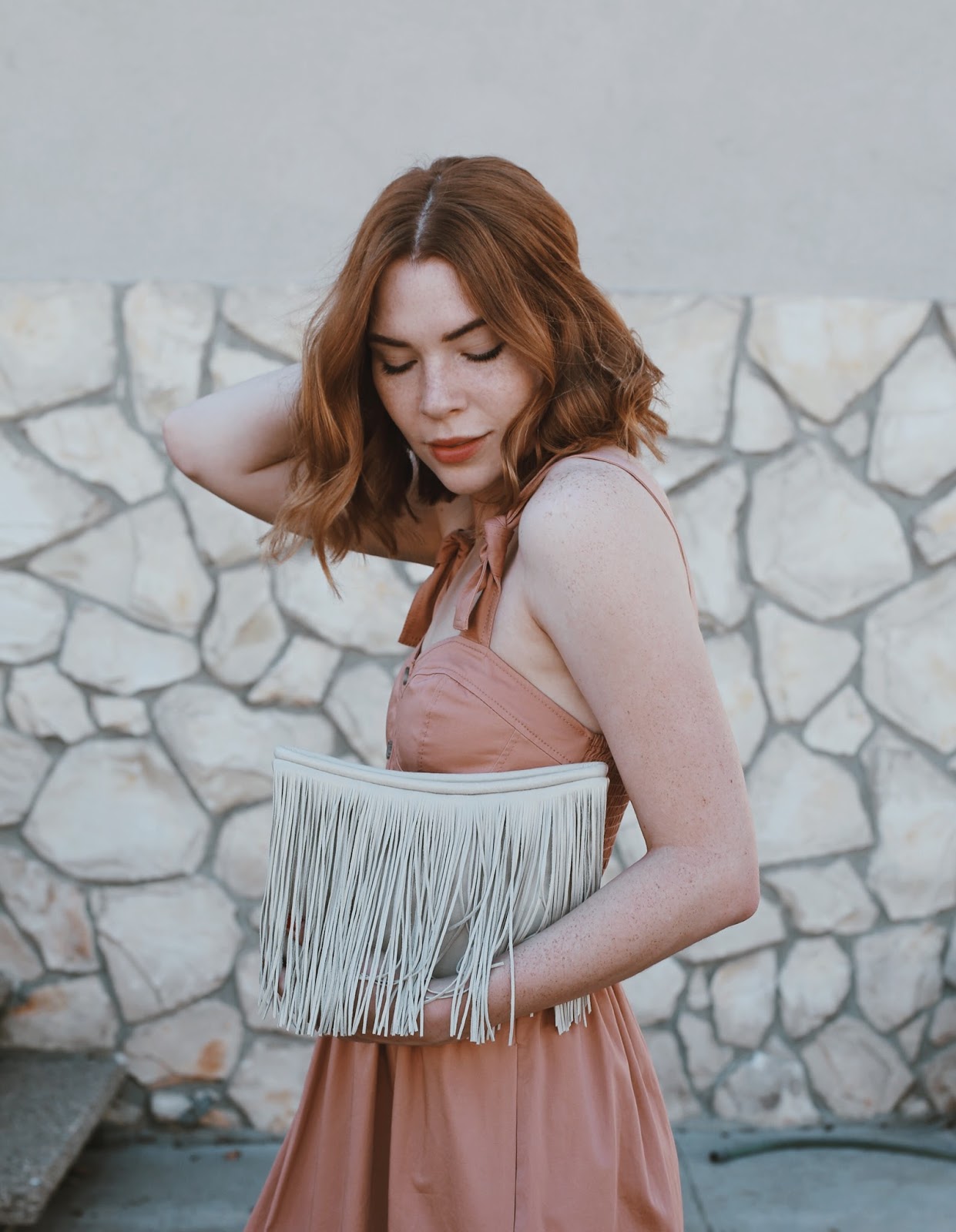 First up is what I'm fondly calling a brunch look, because hey, I go to brunch a lot. It's a little bit dressy of a look (so maybe don't pull this outfit out after a night out with the ladies) but could easily work for a brunch with your mother or significant other. I love that this purse can be worn as both a crossbody or as a clutch. I tend to be forgetful and can leave a clutch behind on a table at a restaurant, but with this fun fringe, somehow I don't think I would overlook it.
I personally love that this purse comes in a linen shade. I think brown and black, while classic for fringe, can be a little predictable, so mixing it up with an ivory tone helps to elevate the look. Plus you can braid the fringe on your purse if someone is being a dull conversationalist at brunch. Win win.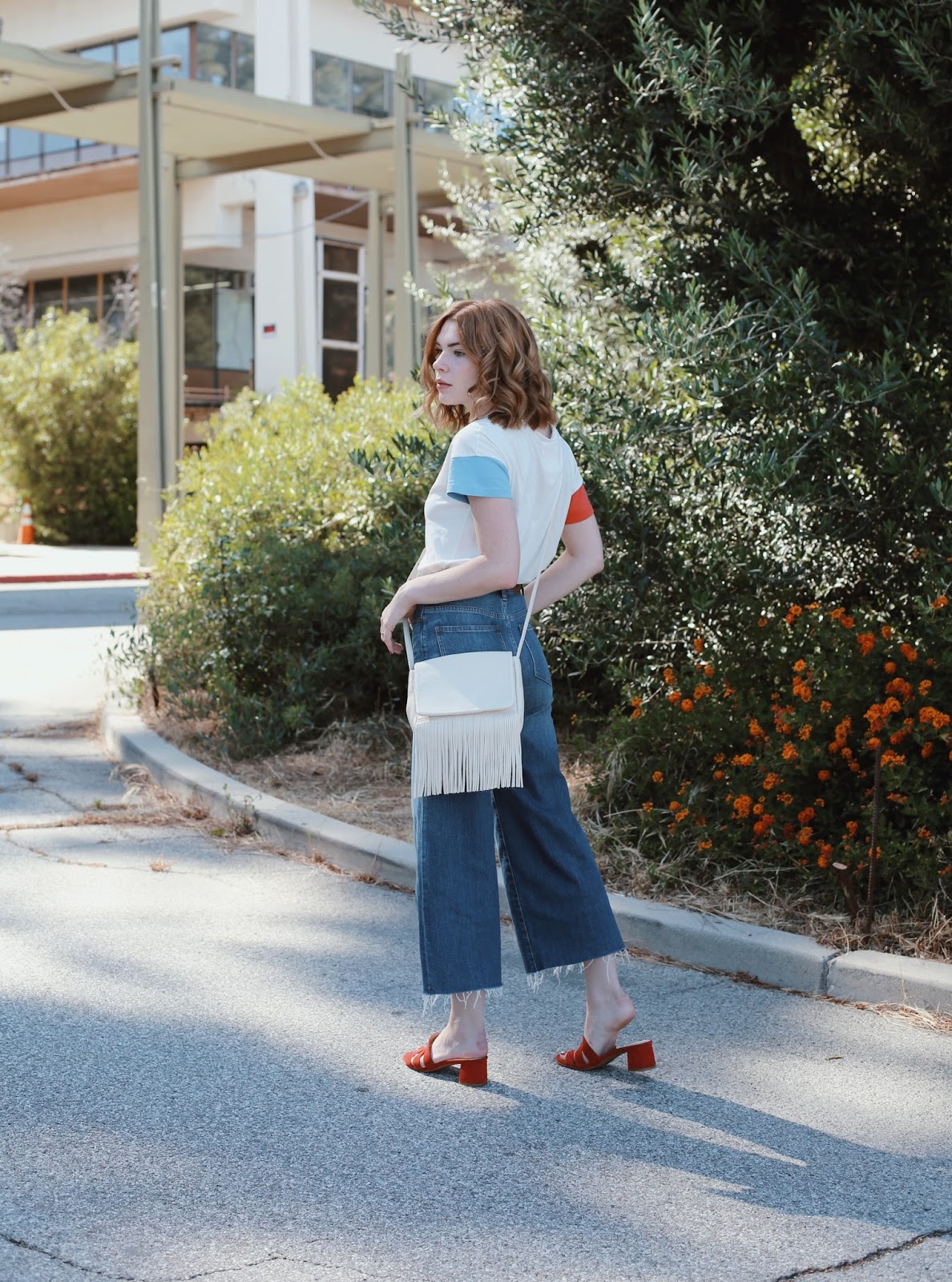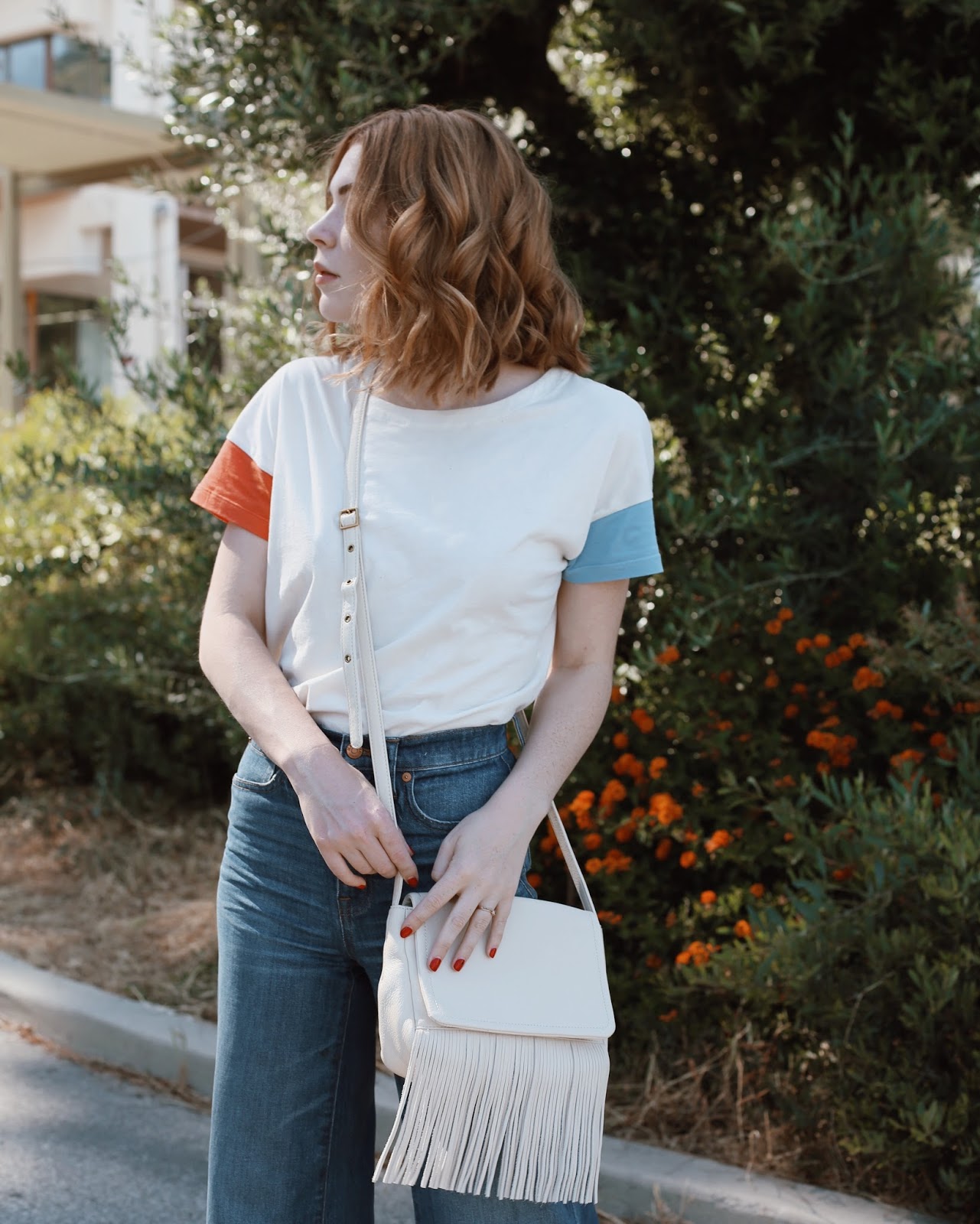 Next up is an outfit that I could easily see myself throwing on for running errands. Mostly because that's what I did right after shooting this look. I love a good denim outfit, and these wide leg jeans have become a new favorite in my wardrobe. When you add this fringe cross body, the whole outfit just gets a little bit of a punch. Again, I chose a lighter shade – this linen color feels timeless and not too bohemian for my style. It fits in so well with my wardrobe that I know I'll be adding it in to looks for the rest of the Spring.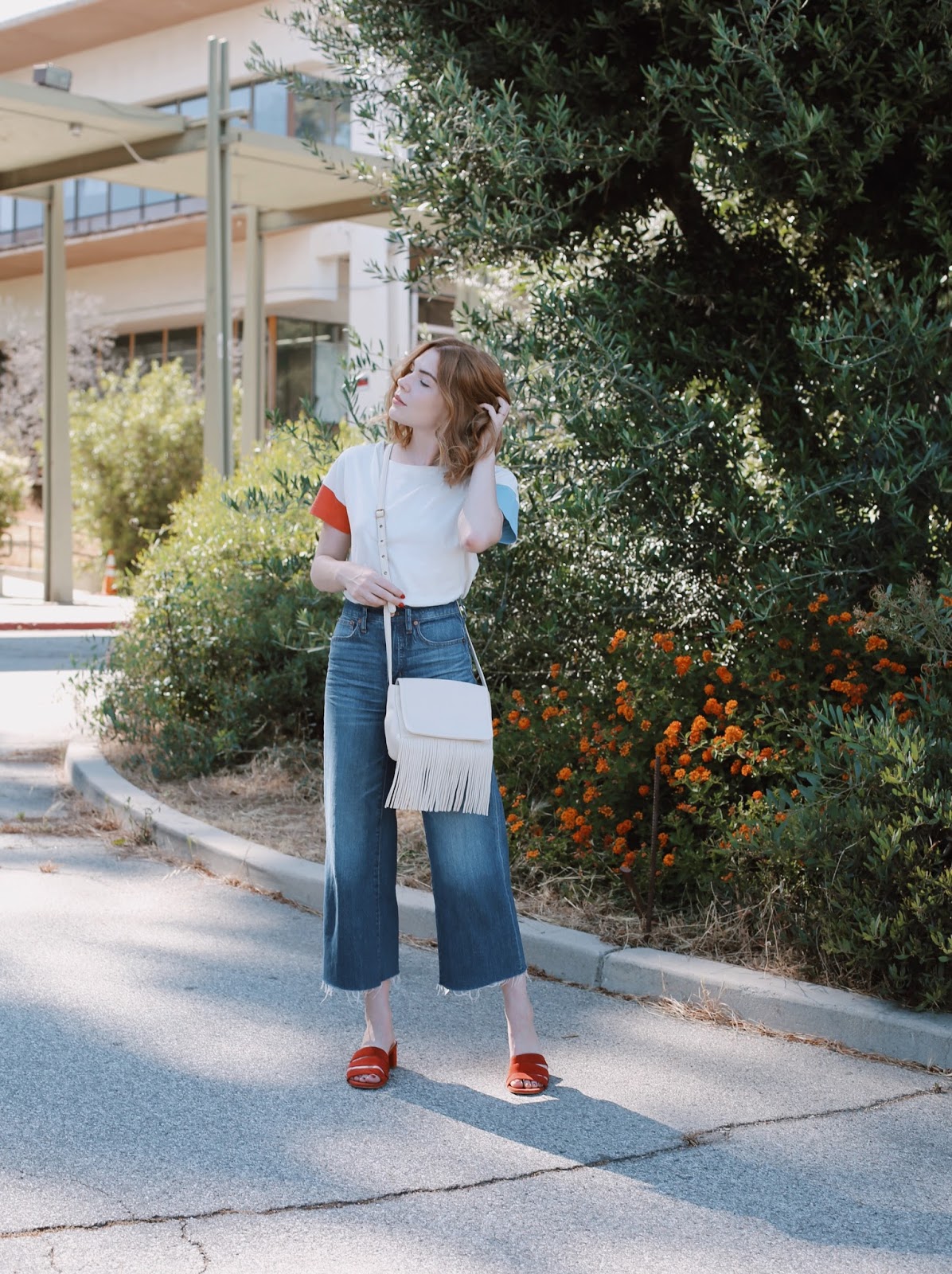 HOBO star crossbody in birch / marais cherry sandals / madewell high rise crop jeans / bando tee