If you've been following me for a while, then you already know that the majority of my closet is made up of denim. But after moving last month and packing up my closet, I realized that the second largest collection in my closet is surely my knitwear. Living in LA means I have a limited amount of time to actually don my cuddly sweaters, but that doesn't stop me from adding to my closet every year. If you're looking to grow your collection, scroll down for the knitwear brand currently in heavy rotation in my wardrobe, plus a few styles that I'm dying to add.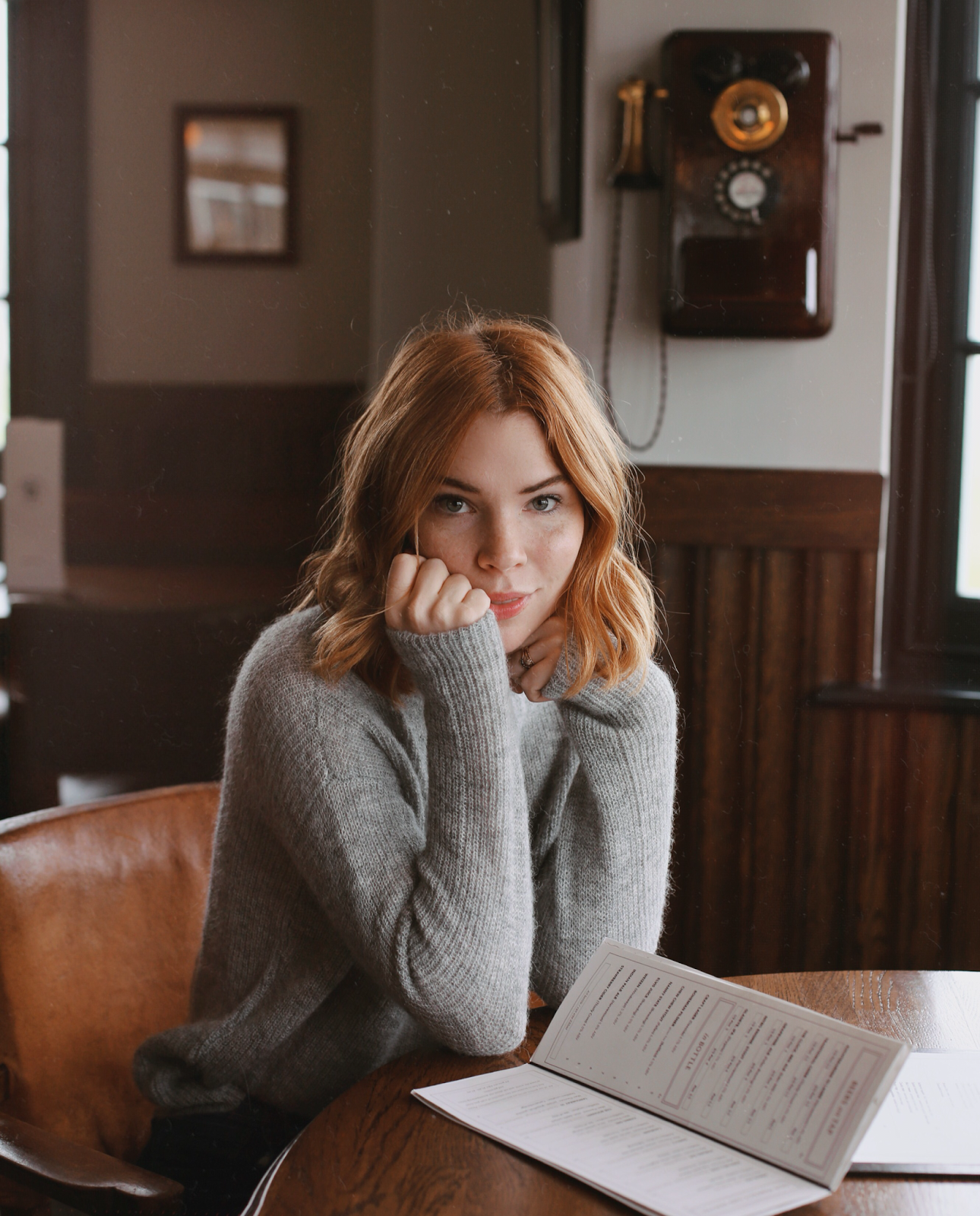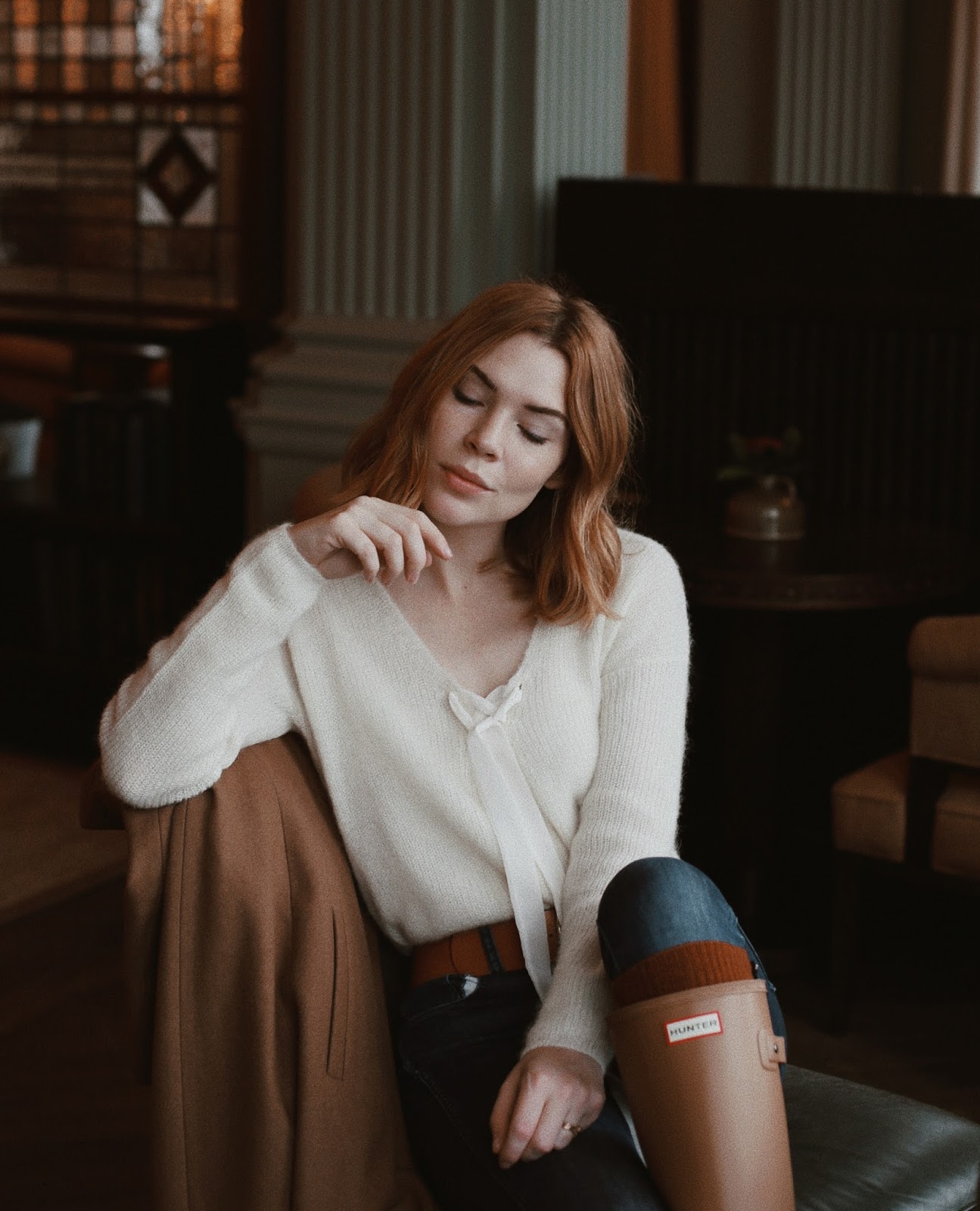 Sezane – You guys know I'm a diehard Sezane fan, and couldn't resist including some of their new Winter collection in my roundup. Their sweaters are always decidedly soft, a bit lightweight, and great for both dressing up or down. My latest acquisitions are the Cooper Knit (available in black and red) and the Cassie Knit – both of which can be worn backwards or forwards. Ultimate versatility.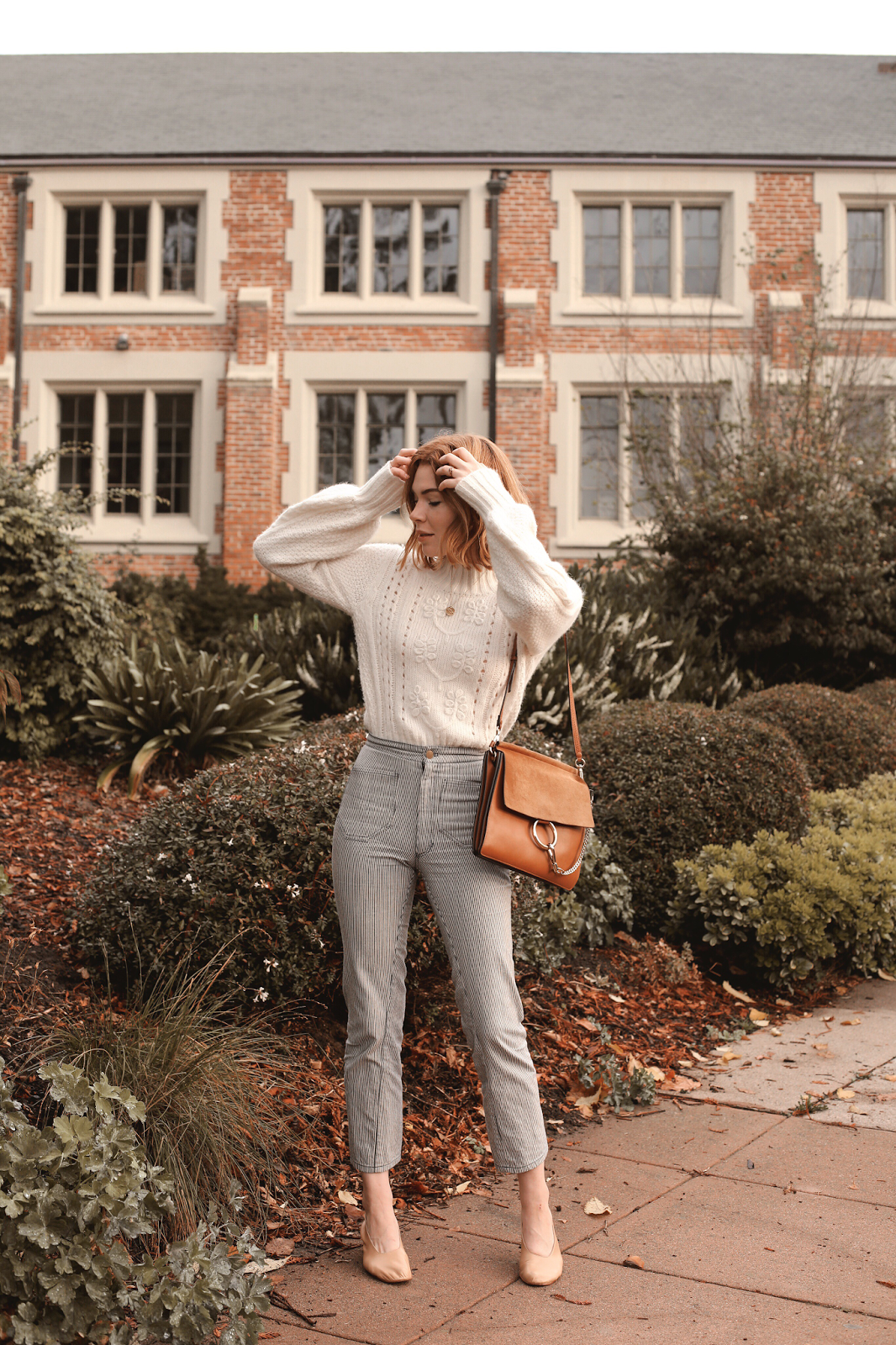 Doên – While my favorite Hermione Knit is mostly sold out (hopefully a restock is coming soon), I couldn't not include it in this list. I wear this cardigan constantly and love the drama of the sleeves combined with the classic color. Another Doên knit I've been wearing a lot is this Doên x Reformation Knit that came out on Ref's site last month – so cozy, and also available in Indigo. One more I'm dreaming of acquiring? The Bee Sweater – also mostly sold out, but a girl can dream, right?
The Knitter – I first discovered this line earlier this year, and while I don't currently own any of their pieces, I've been coveting the Happy Hearts knit as well as the Crosby's Cousin knit. And while these sweaters are pricier than the other ones on my list, the fact that they are independently handmade means that they are that much more special, and definitely worthy of topping my Christmas list.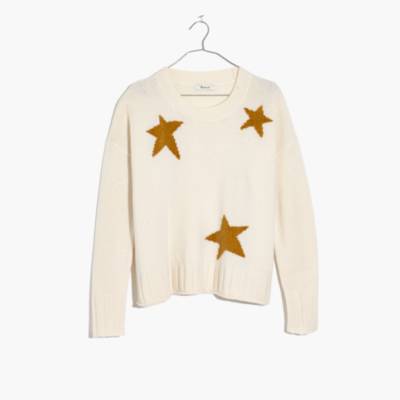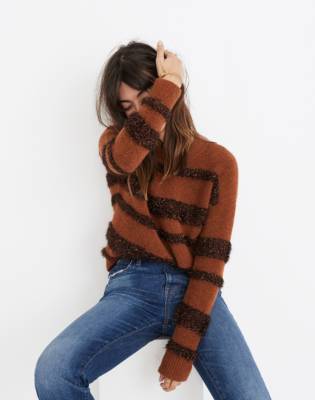 Madewell – Madewell consistantly crushes it when it comes to sweaters, so it's no surprise they've made my list. My picks are the Donegal Inland Turtleneck for obvious reasons, the Star Pullover, and the Tinsel Stripe Sweater.