Today I'm excited to share with you part one of my British Roadtrip that I just returned from. We were gone for a total of 11 days, making it one of the longest trips I've been on this year – and easily one of my favorite trips ever. We drove all over England, up into Scotland, and back down again over the course of the week and a half, so it's safe to say we saw a lot. For part one, I'll be focusing on the first portion – our time in the English countryside before crossing into Scotland.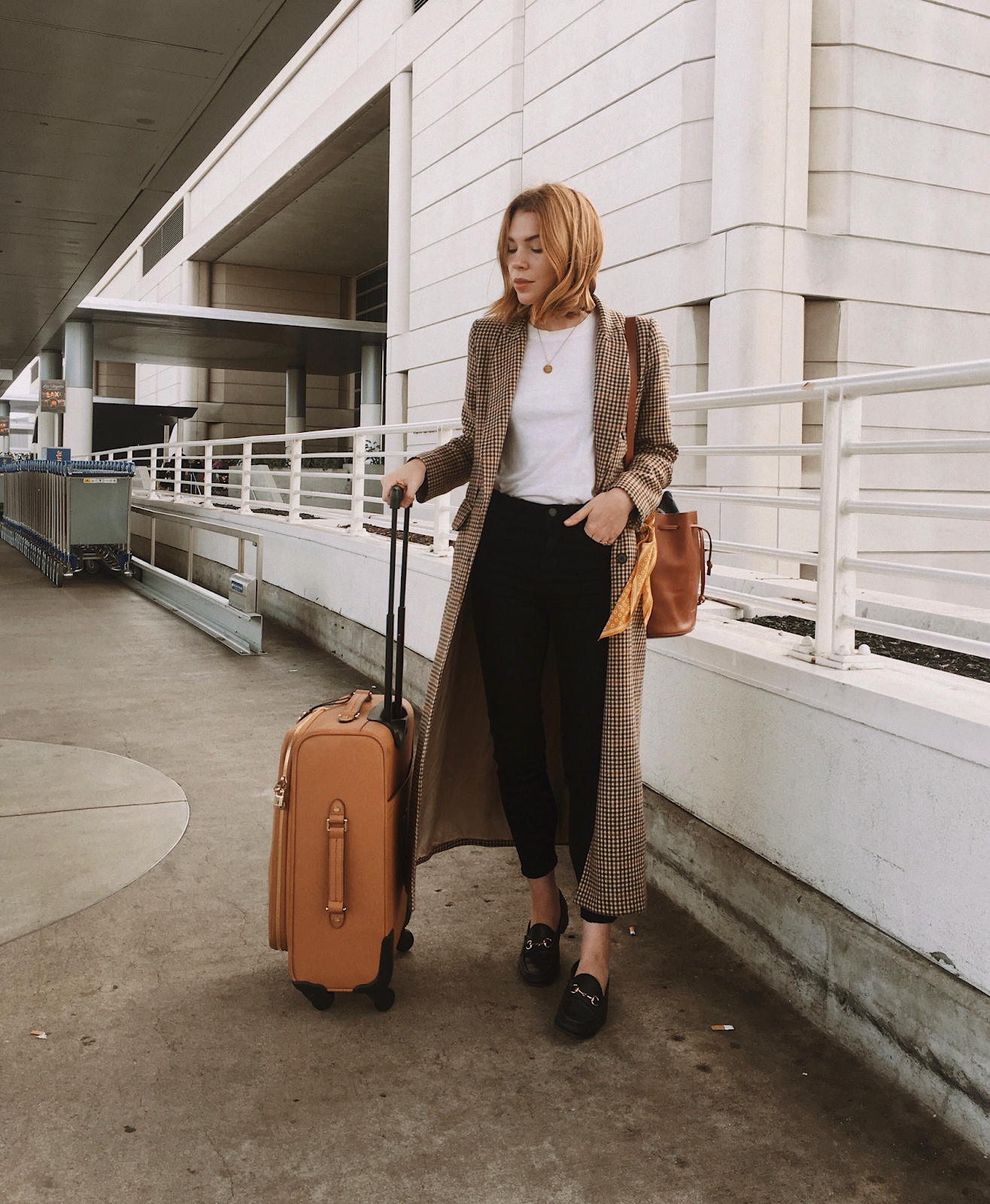 reformation hackney coat / reformation high & skinny jeans / rawson tee / gucci loafers / henri bendel suitcase/ sezane purse
We started by flying straight into Heathrow airport in the afternoon, and immediately renting a car to kick off the roadtrip. I've spoken with a lot of friends and fellow travelers about driving in the UK and on "the other side of the road". I have to say, this was my biggest anxiety before landing. And while Eric did all of the driving, and I took on the role of navigator (just like our Honeymoon), I still was nervous about it. Would we struggle? Get confused in a roundabout, or accidentally turn the wrong direction? And what about wifi and using maps while in between cities?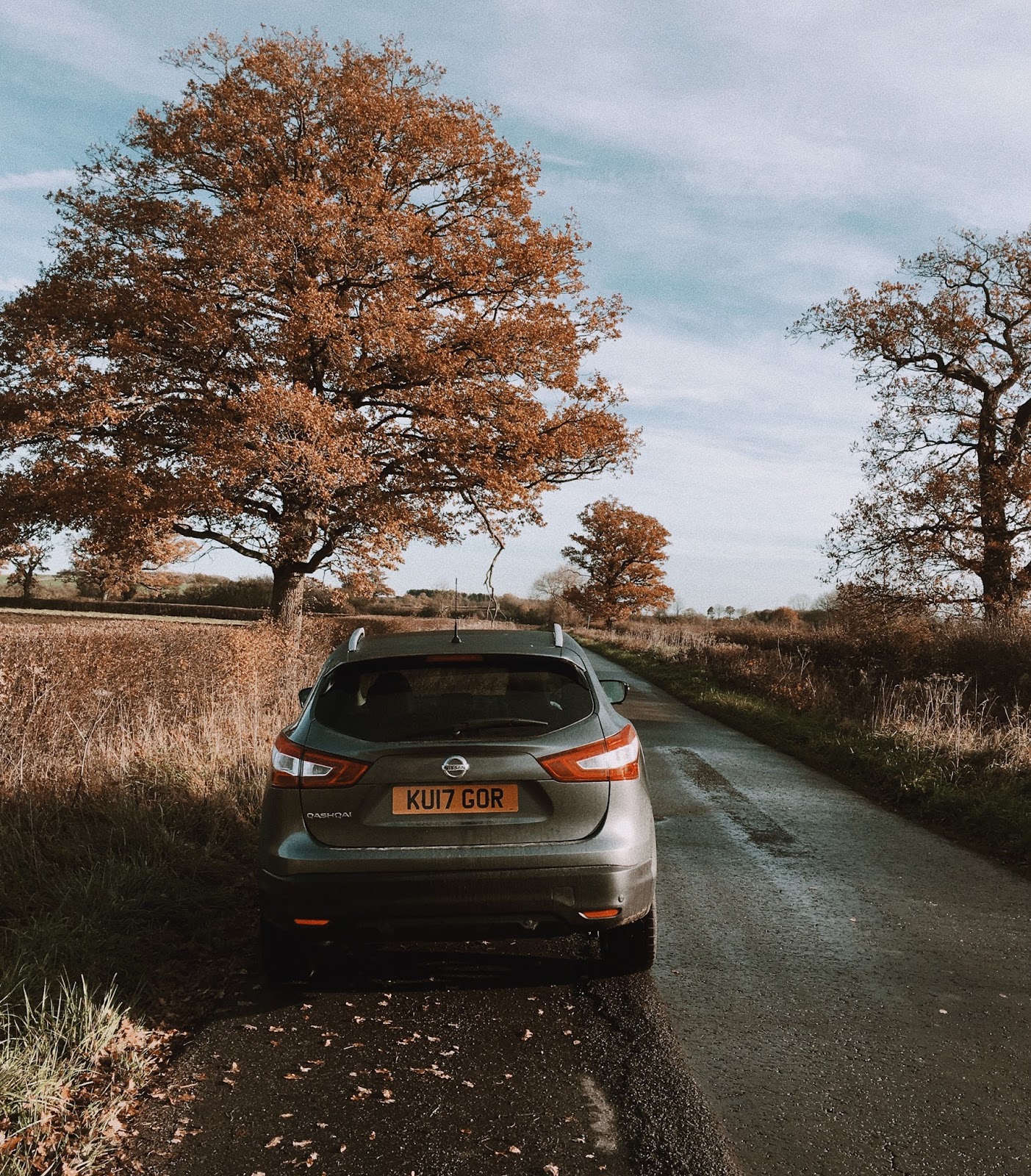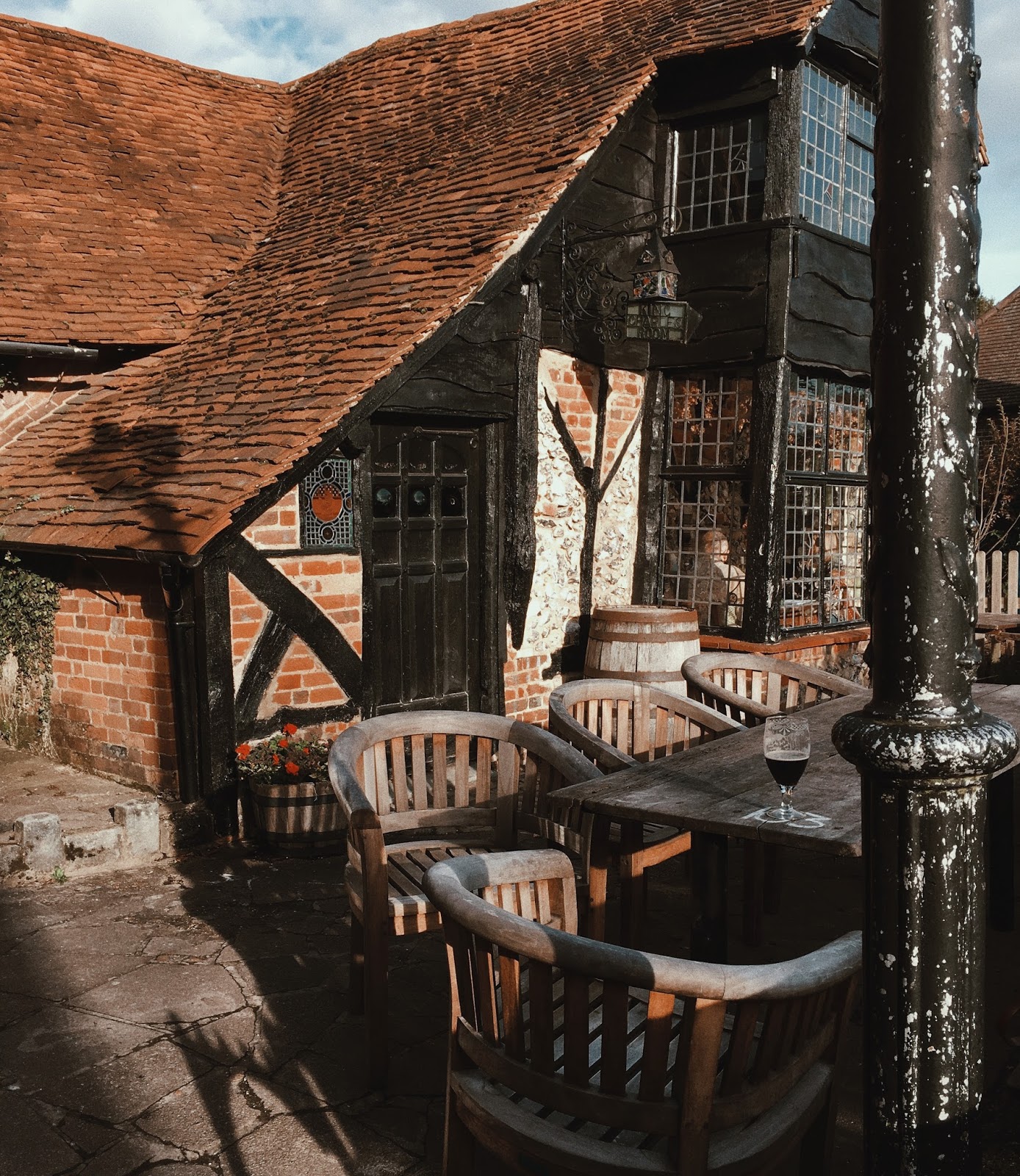 We rented a car via Hertz just outside the airport, and were relieved to see that they offer small wifi units for a daily fee. We got one, and used it for the majority of the trip – not only to navigate while in the car, but also so that I could check emails and stay connected on longer stretches of driving. I was nervous when we left the airport, and while it took a while to get used to getting into the passenger seat on the left side, and guiding us through roundabouts, after our first day of driving, I felt confident. Sure, it was a bit strange, but you get used to it, and the driving became just another part of the trip. The car we rented from Hertz was this cute little hatchback that made loading suitcases in and out so easy – plus the seat warmers were key on cold mornings.
Our first destination after leaving the airport was The Royal Standard of England (the oldest pub in the country) followed by our hotel – the Artist Residence in the Cotswolds. I fell in LOVE with our hotel from the minute we arrived. It's this super intimate restaurant and bar downstairs with just five rooms above it – a true Bed & Breakfast, but updated in the most amazing ways. There was a clawfoot tub, every thing we could possibly need in our room, but surprisingly we spent most of our time downstairs, because the food was unreal.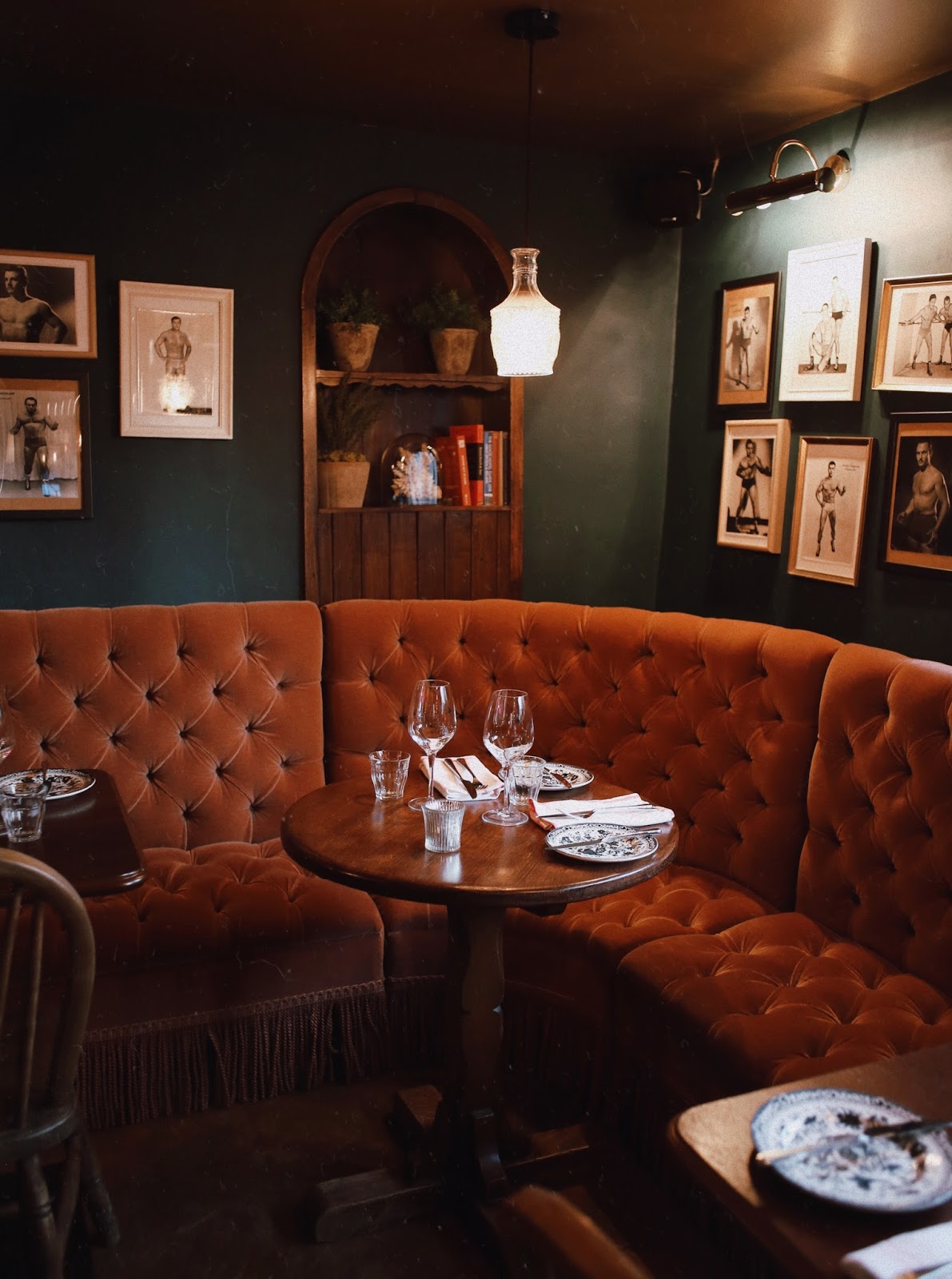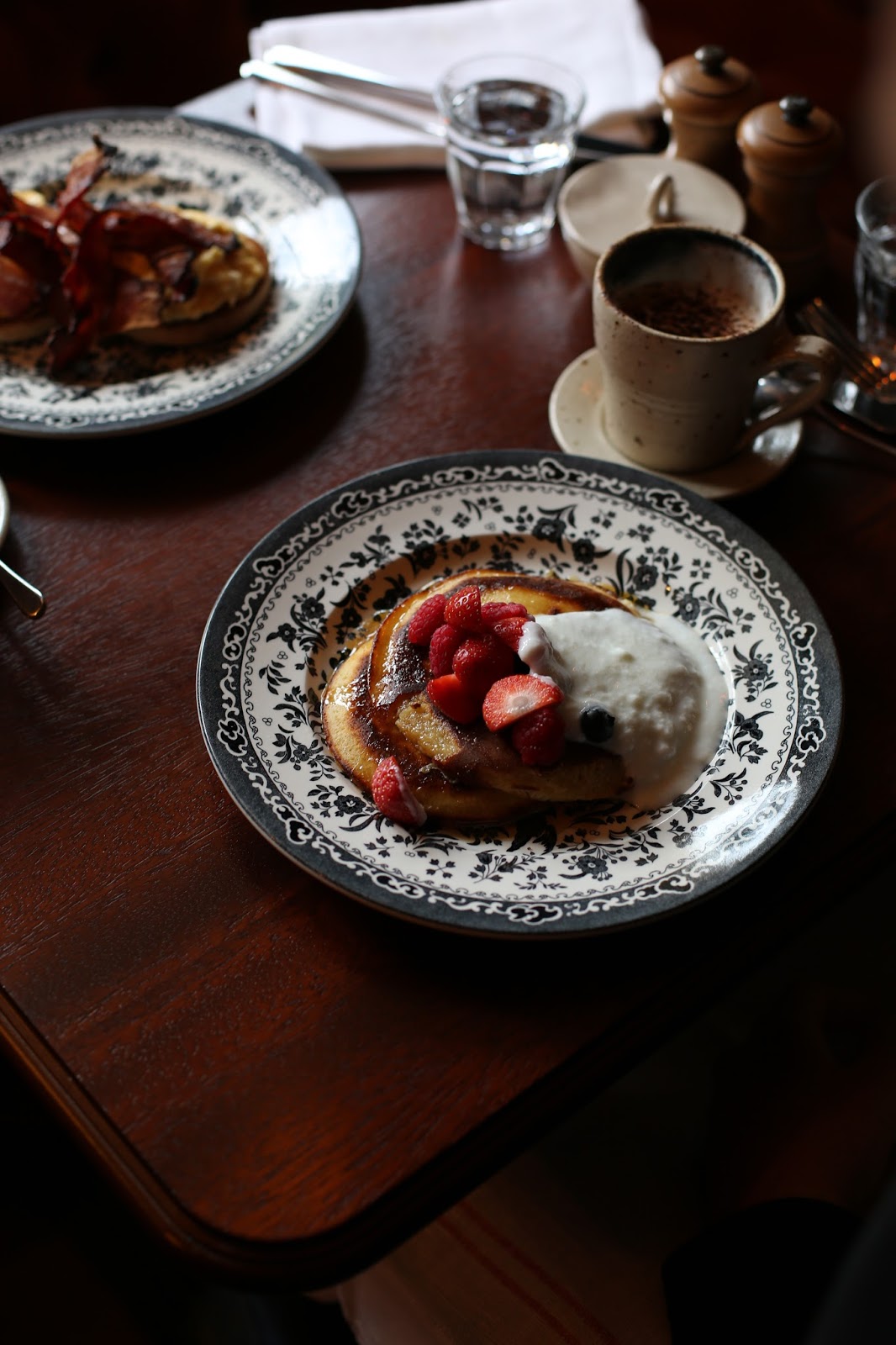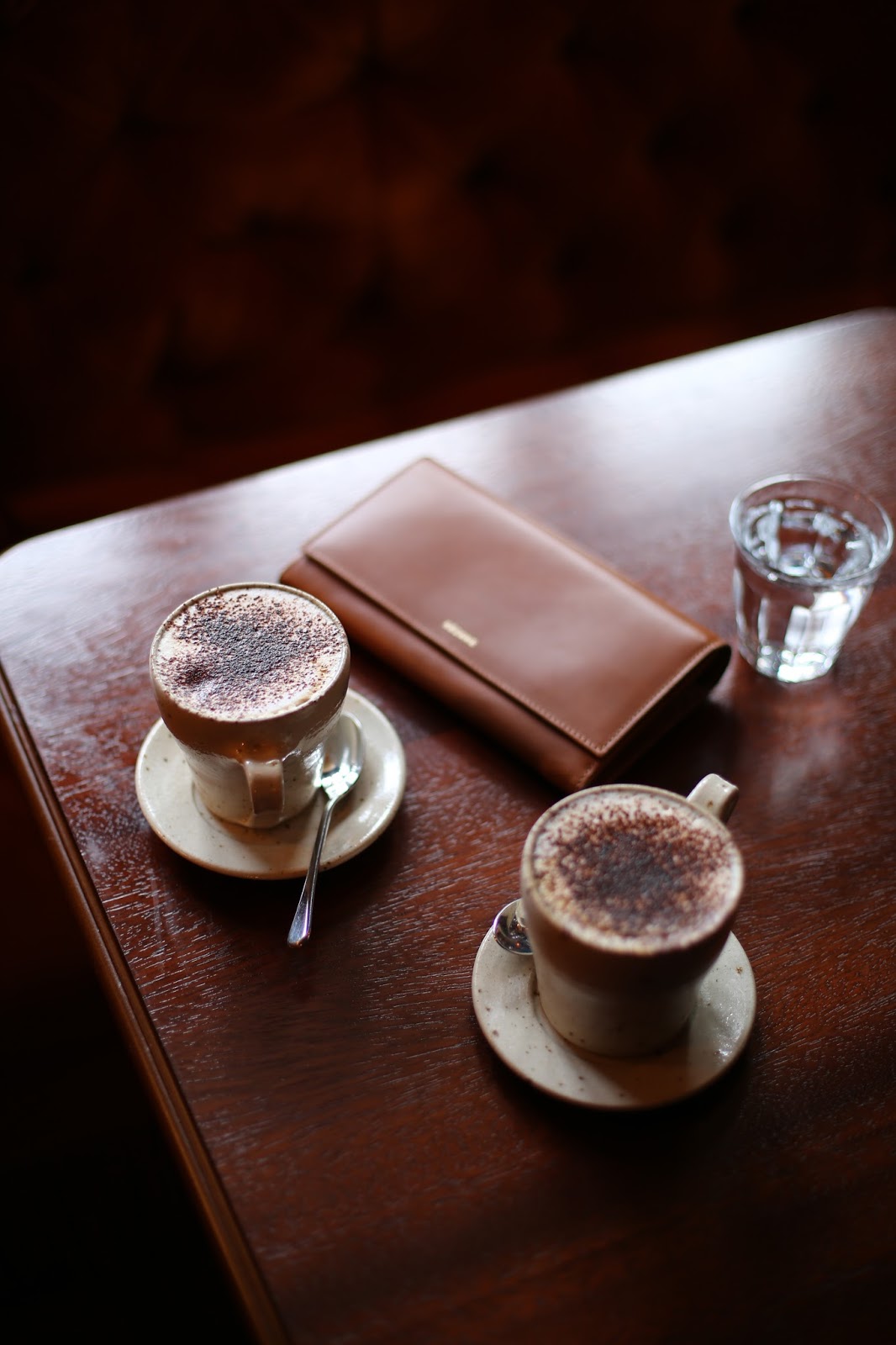 When traveling, Eric and I tend to hop around a lot and try as many restaurants as possible. A bite here, a drink there, and dinner in another spot all together. It's the best way to get the feel for a larger city, and always keeps things interesting. But since we were staying in the country this time, we decided to give the food at the hotel a try for night one. After that we were hooked. We had 4 meals in a row there, and everything we had was fab. Perfect breakfasts, lovely dinner (including my first scotch egg – SO good), and the bar had some really amazing cocktails. I've gotten a few messages about AR since returning, asking if I'd recommend it, and all I can say is, I'm planning on staying in every single property they own now.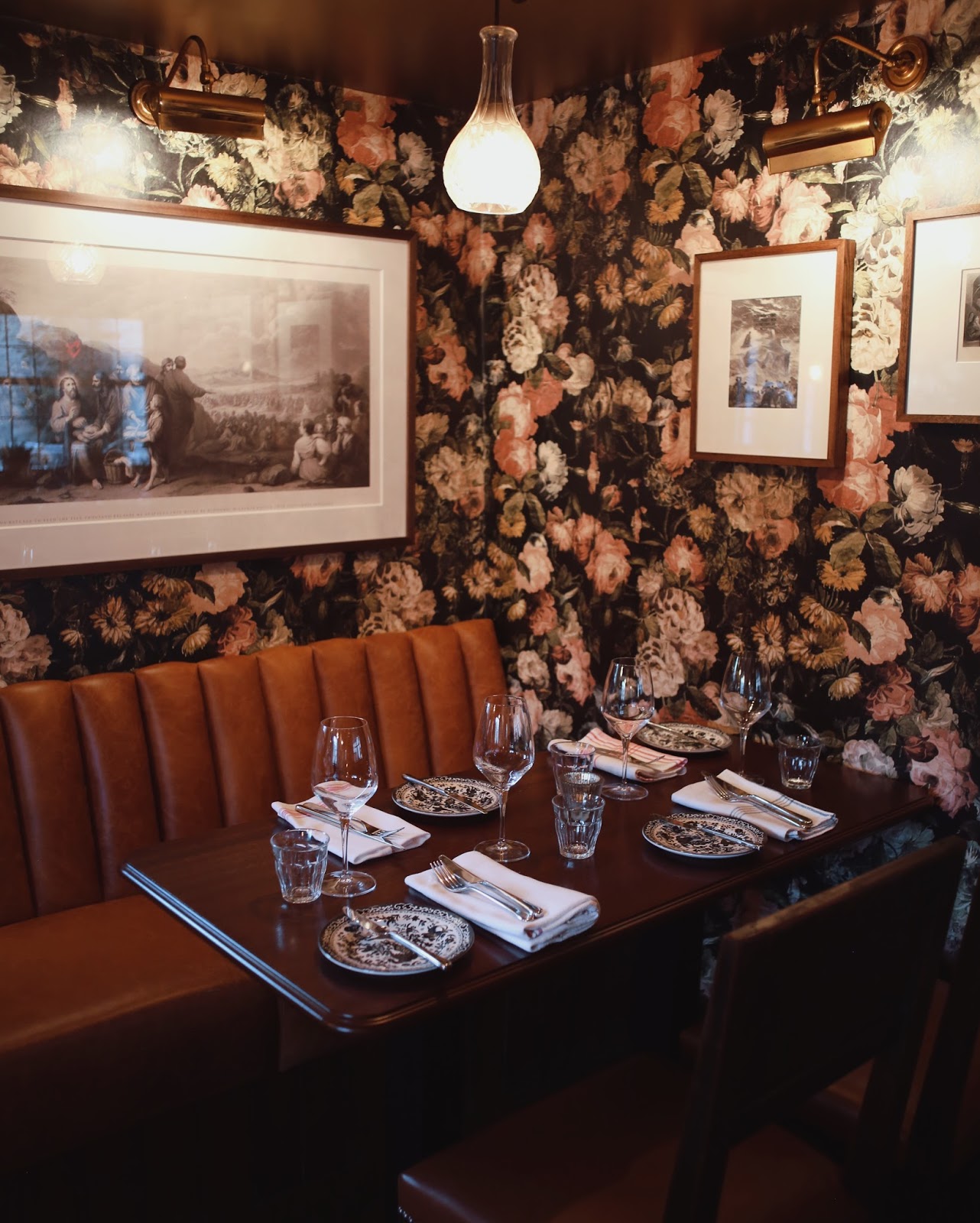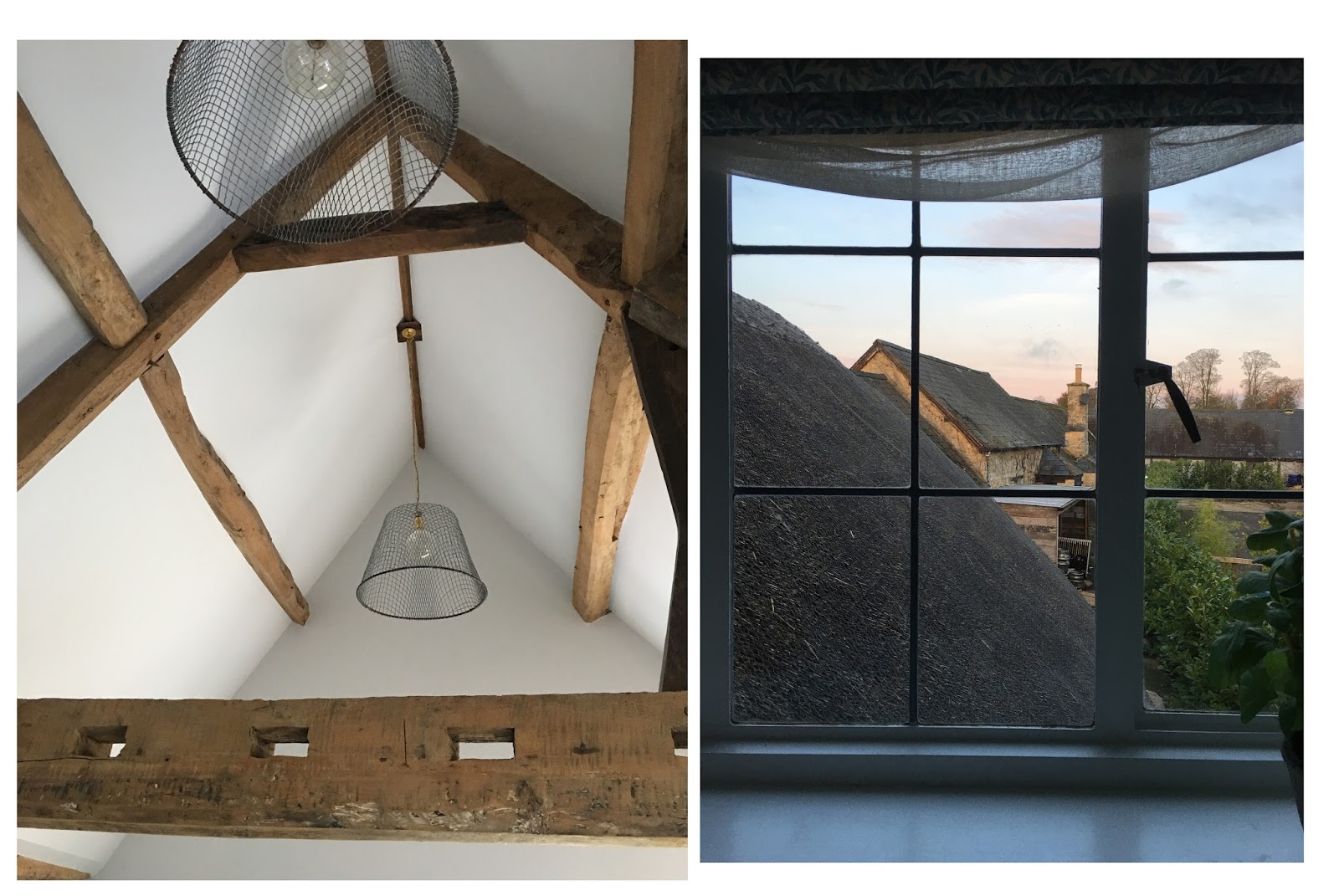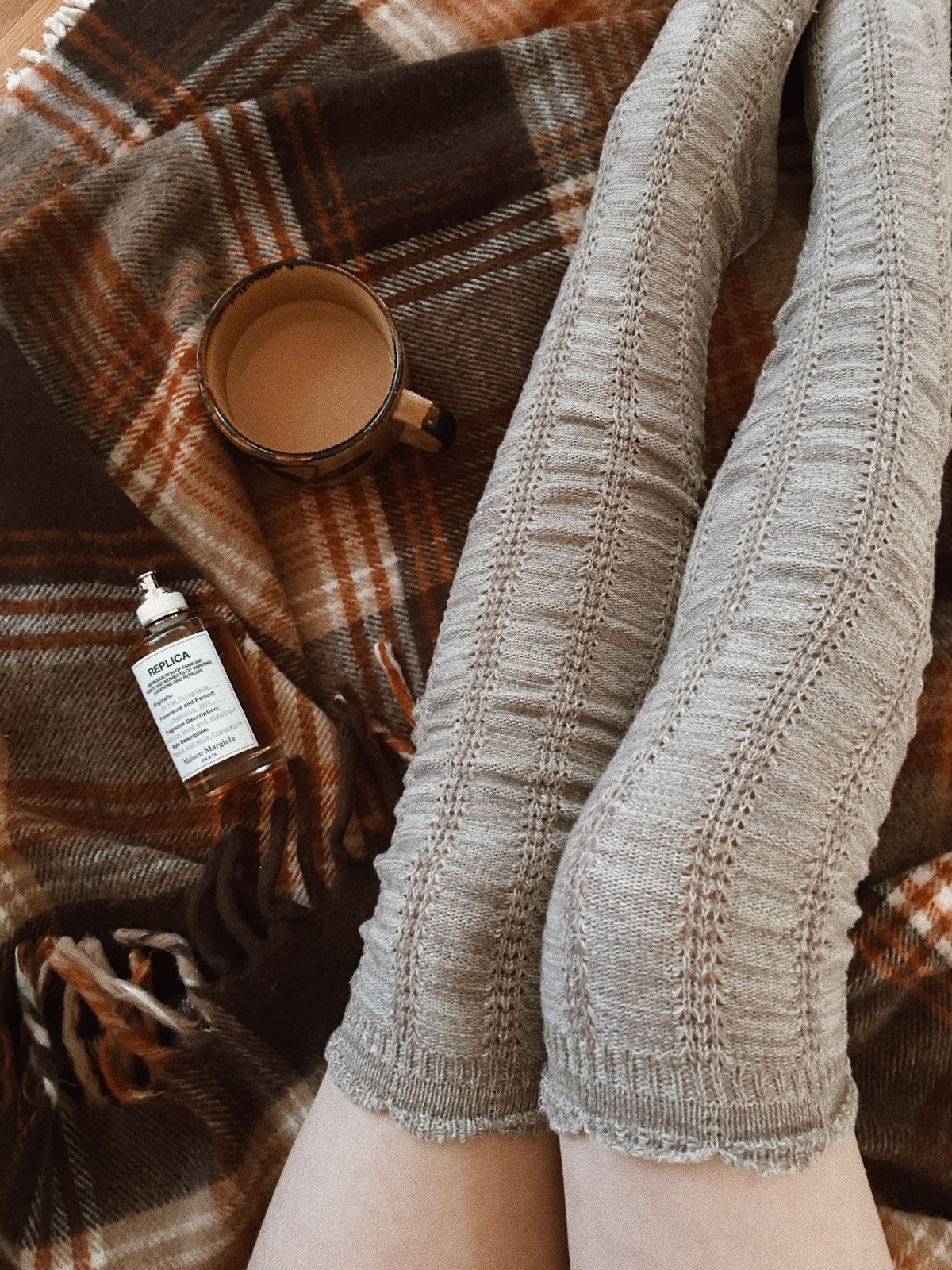 cozying up with my Replica By The Fireplace Perfume
During the day we visited a few local spots that were recommended to us. Blenheim Palace to see the Christmas decor and stunning royal interiors, plus a trip into Oxford to see the University grounds (and a few Harry Potter filming locations). We had a drink at The Eagle & The Child where JRR Tolkien and CS Lewis used to share drinks, and walked around in the rain – with me being especially glad I packed this warm custom coat from The Frilly. We kept a much slower pace on this trip than we would somewhere like Paris or London, and it was exactly what we needed. With the shorter days and colder weather, it was more about relaxation and taking in a few sights each day, rather than trying to cram in every hotspot in a large sprawling city.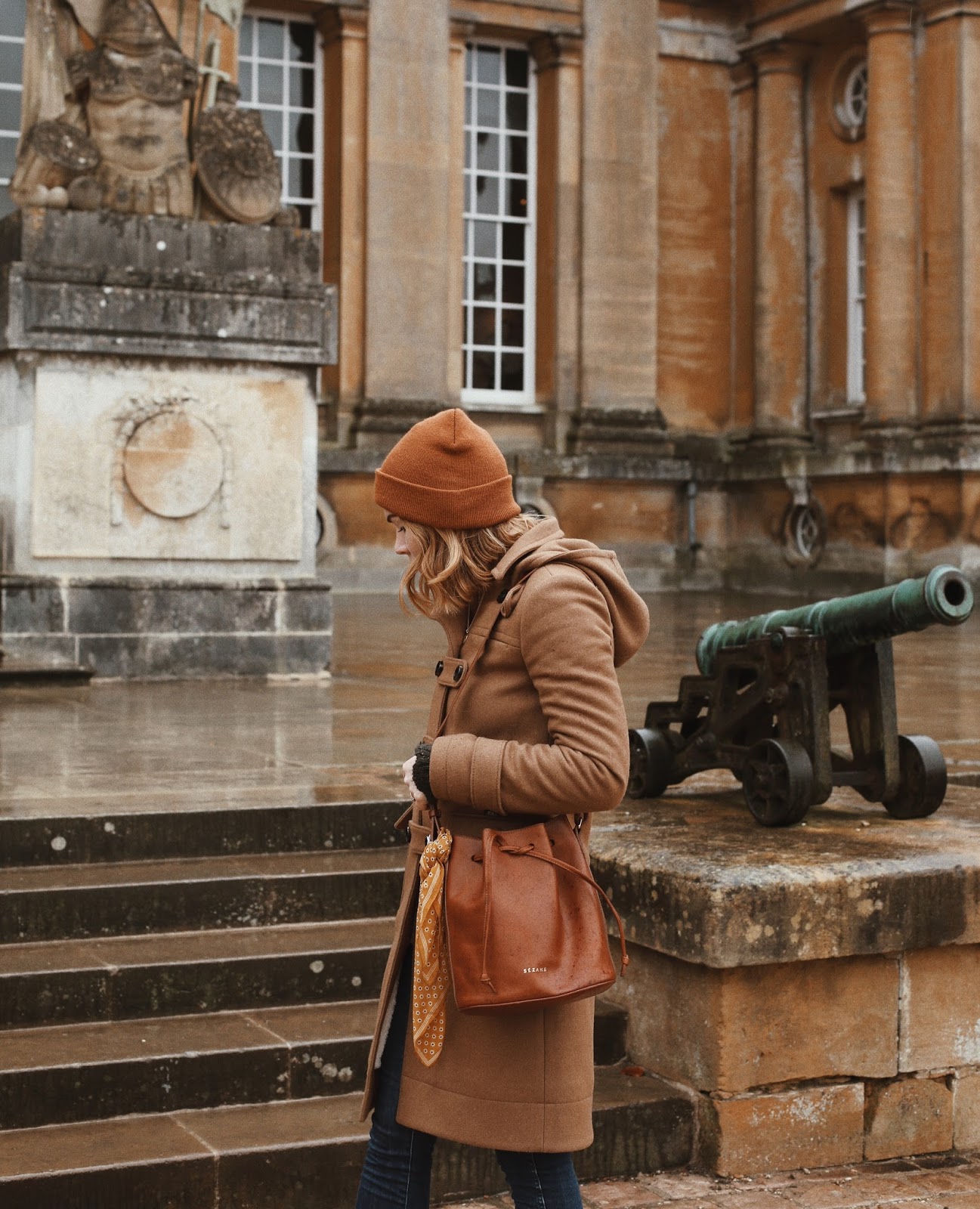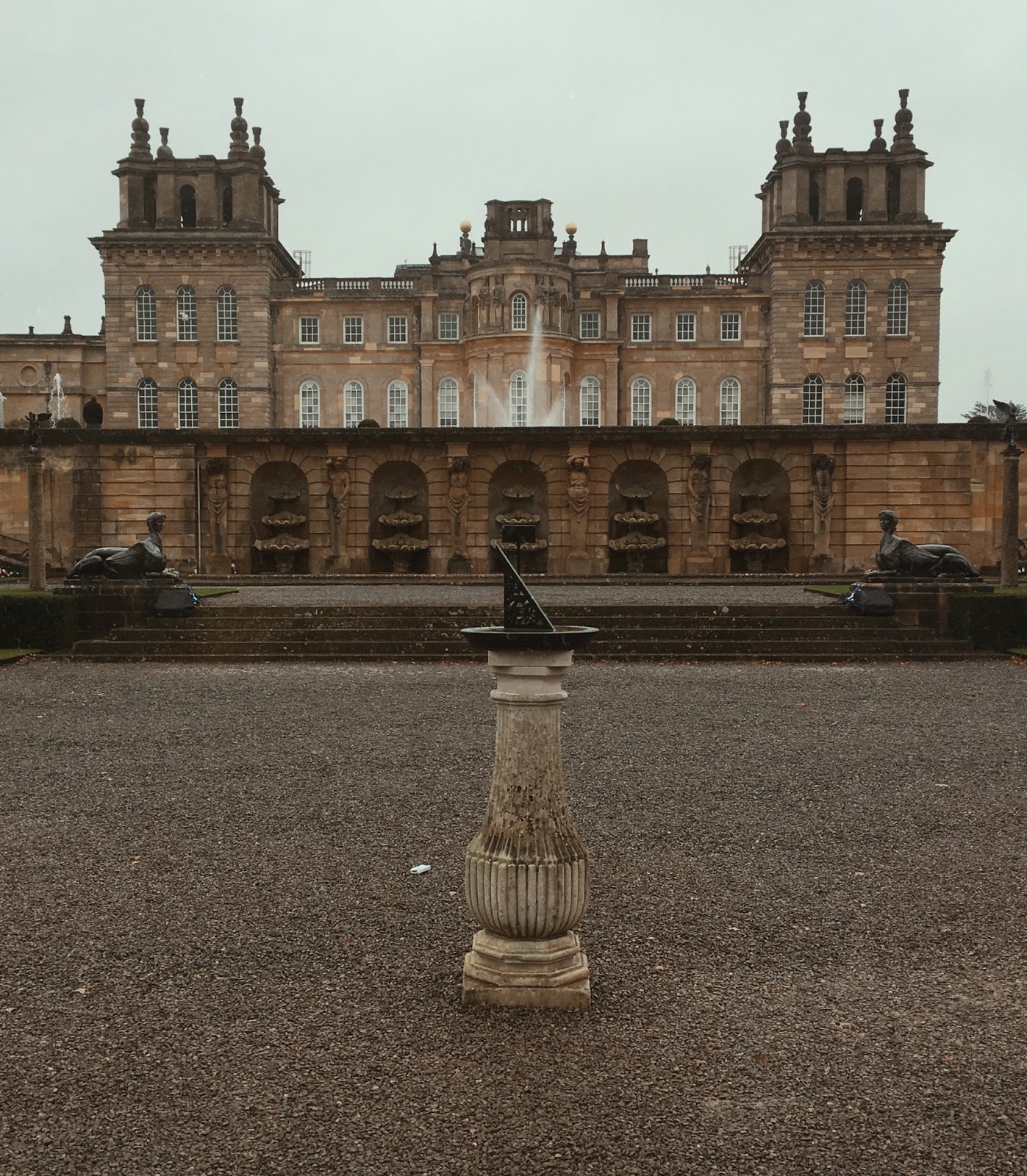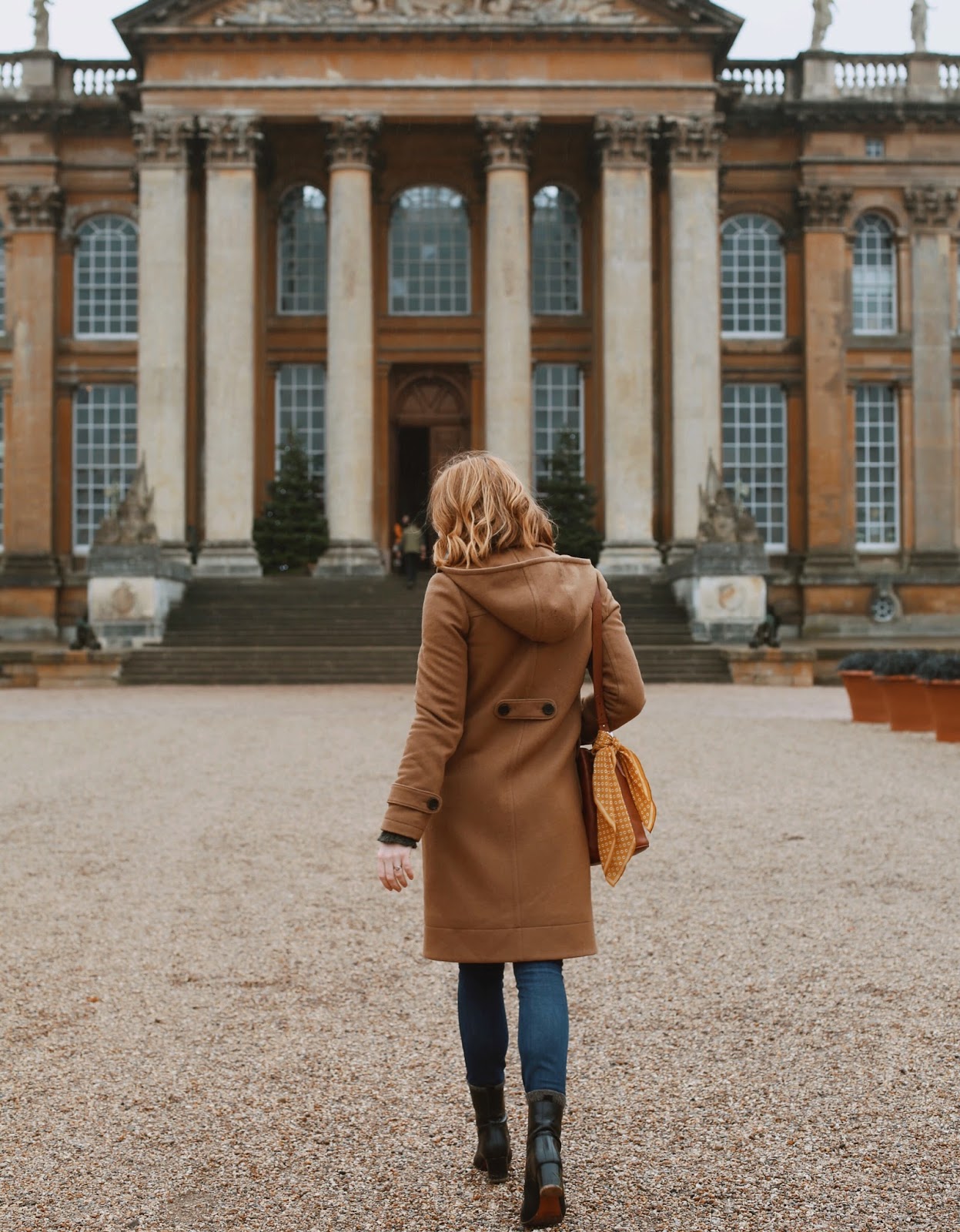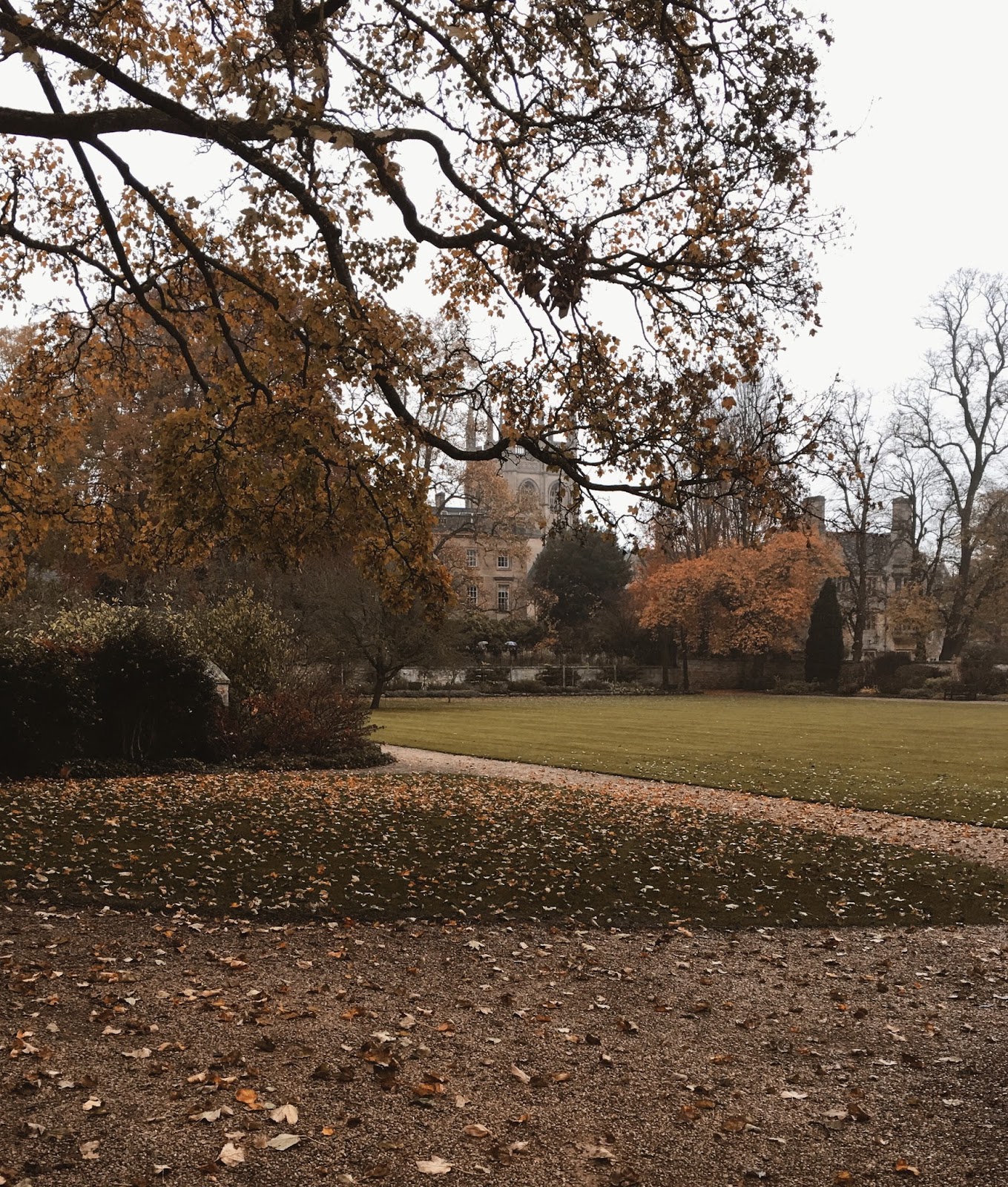 After two nights (and about 4 baths in the clawfoot tub), I said a reluctant goodbye to the Oxfordshire Artist's Residence to hit the road for our next stop – Liverpool. With only one night planned and a 3.5 hour drive, much of our day was spent on the road with little stops. We visited a castle in the rain, drove through countless little towns, and stopped for a quick tea somewhere that I forgot (it was a lot of driving on this trip, so some details have blurred together). We arrived in Liverpool in the early afternoon, and checked into the Titanic Hotel.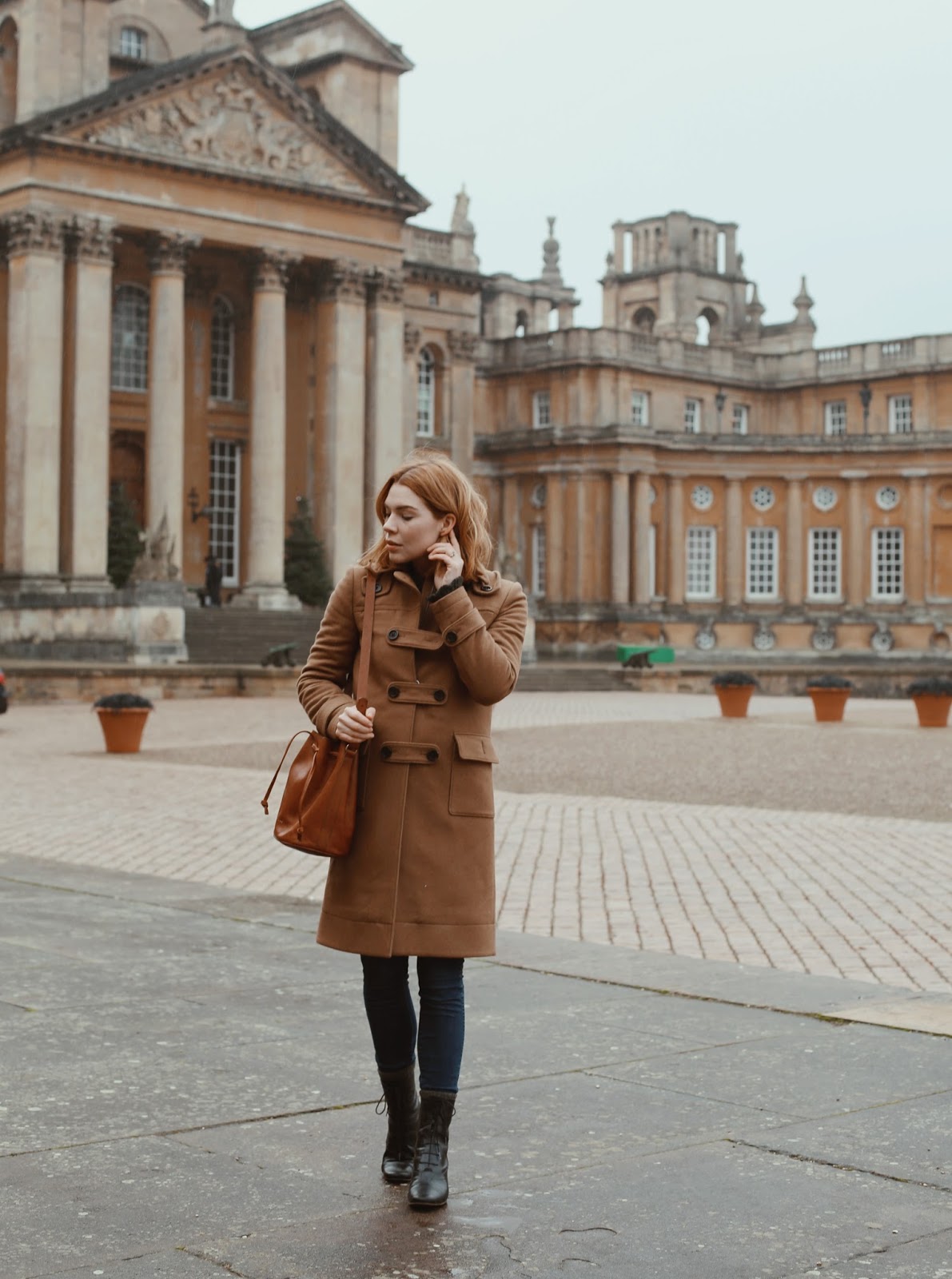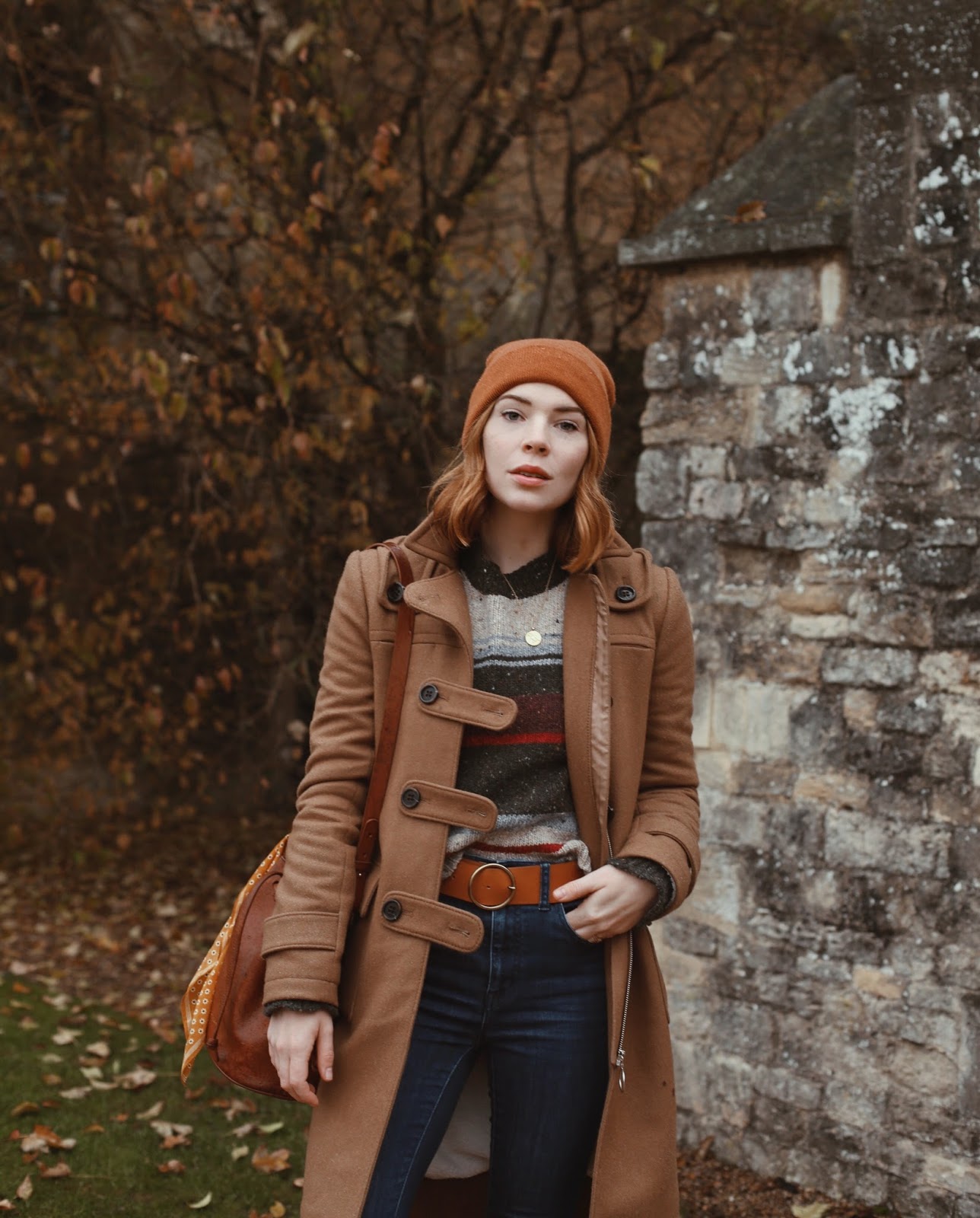 After a quick freshening up, and brushing the salt & vinegar chips out of my teeth (ultimate road trip snack, bar none), we headed out to see the city that brought the world The Beatles. We visited The Jacaranda for a drink, a spot the Beatles often had a drink at, and walked by The Cavern Club. We stumbled upon the 'Bombed Out Church' in the center of the city, and were in awe of the remaining structure. We then stopped into the Philharmonic Dining Rooms to see the Christmas decor (and were also told to see fancy men's toilets by a few followers). Dinner was a simple but tasty meal at Bacaro – wine, pizza, and a few little bites that were so good. Next time I definitely want to try Mowgli for dinner or visit the Beatles exhibit, but with an early morning drive to Scotland the next morning, there just wasn't time. Liverpool is definitely on my list of cities to come back to.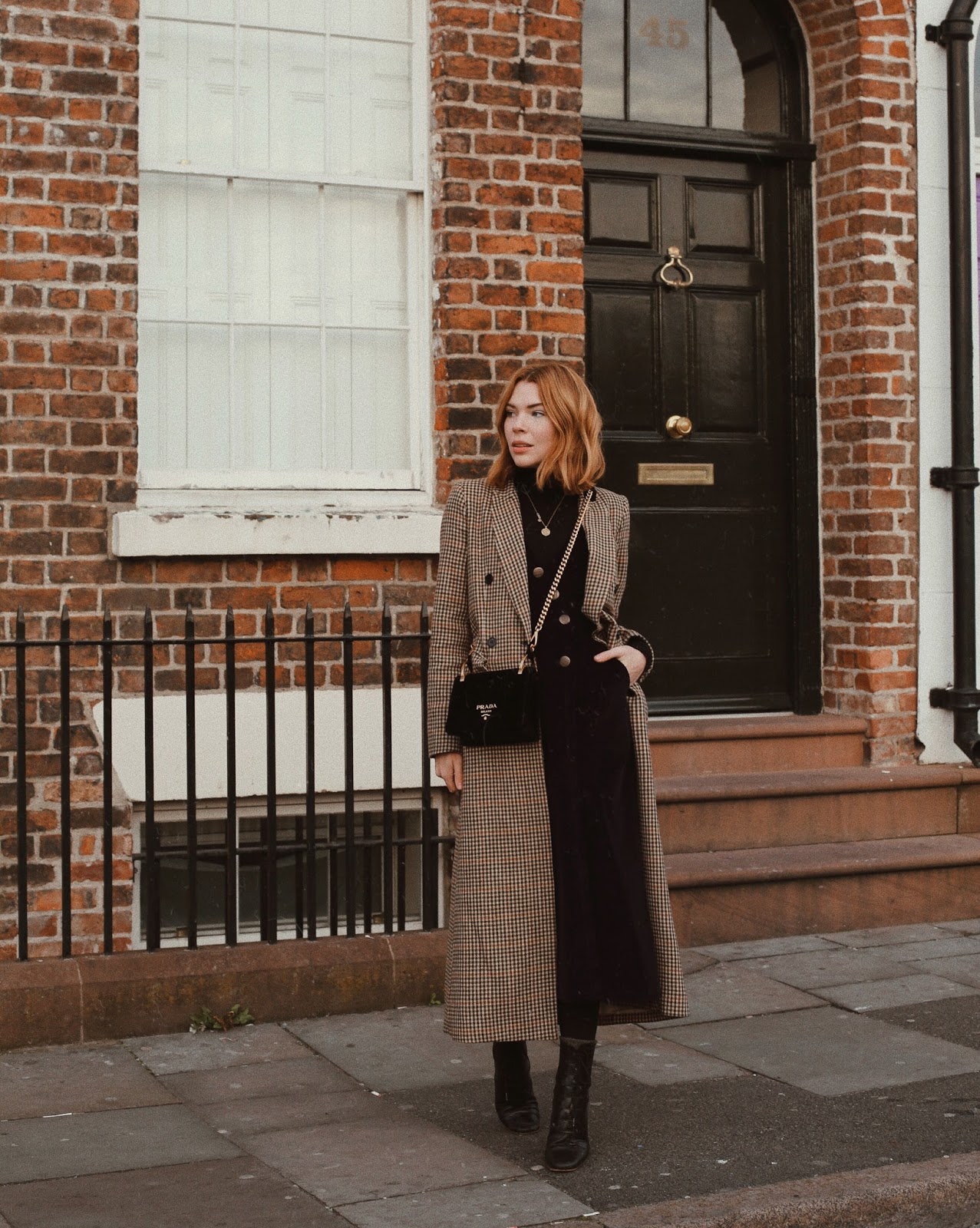 kristinit corduroy jumper dress / by far shoes lada boots / prada velvet purse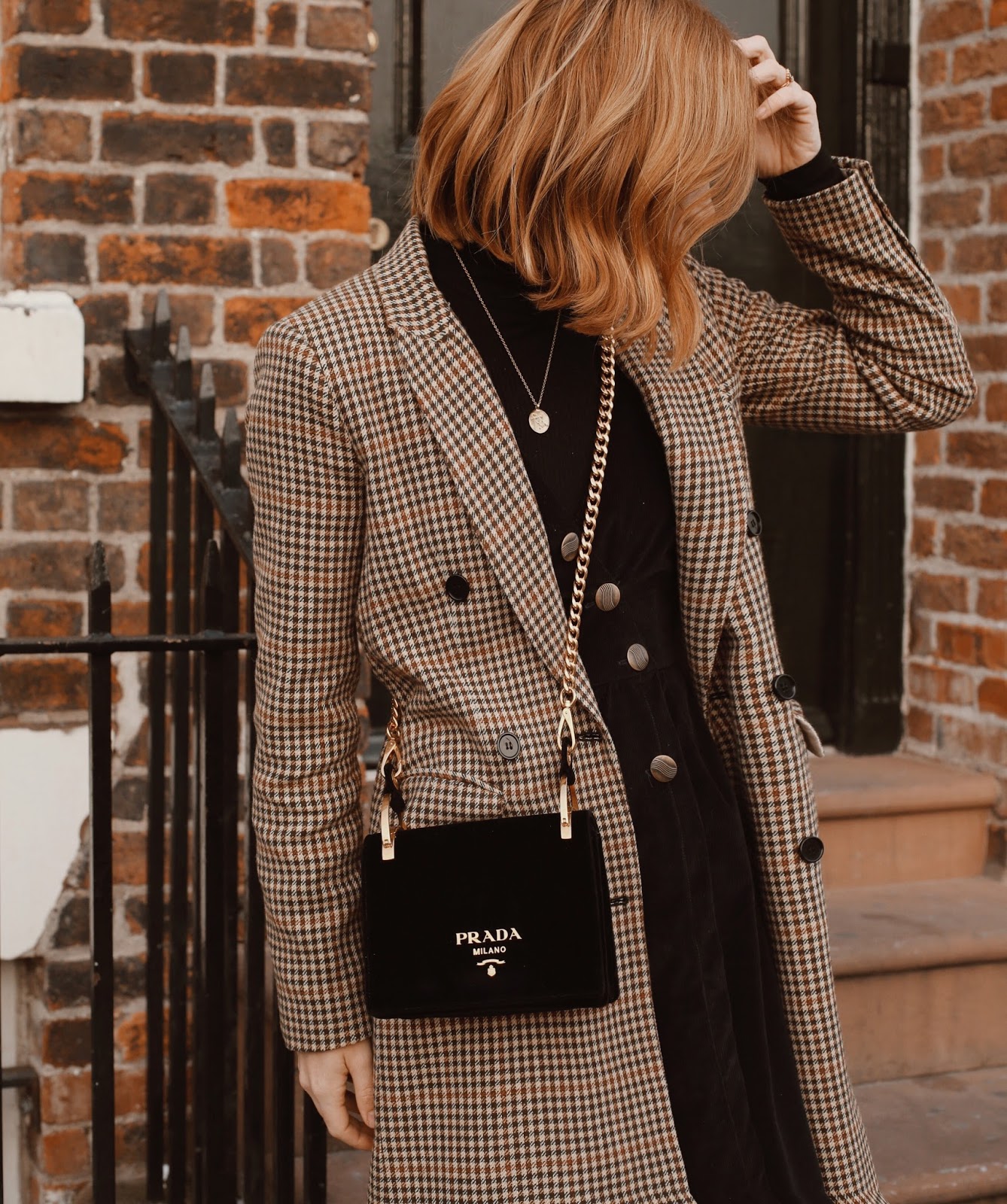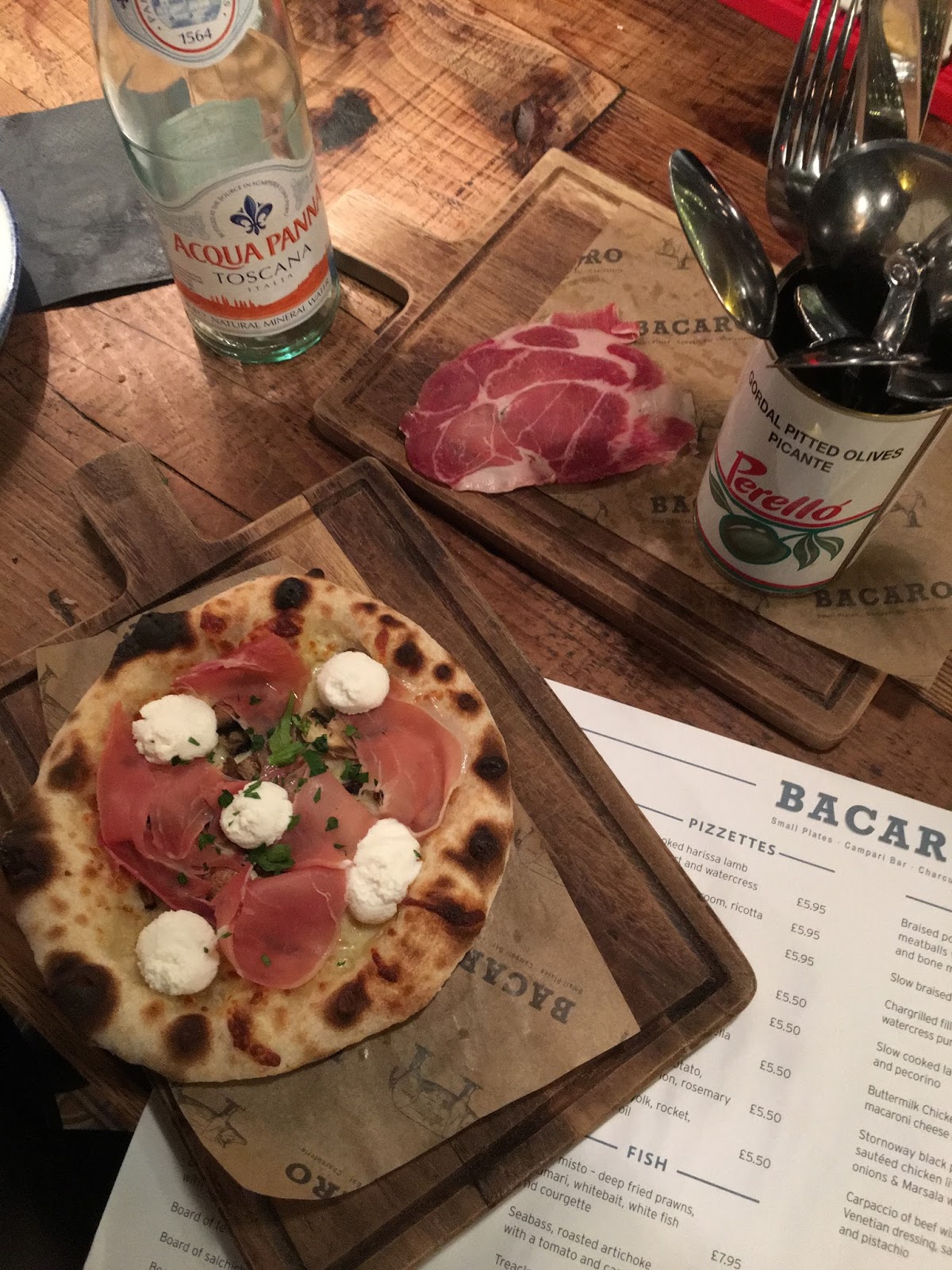 The next morning, we woke up early to have the opportunity to drive through the Lake District, and were not disappointed by the sights. Rainy hillsides, fat little sheep, countless old towns, and just some of the prettiest views. It made our drive north a bit longer, but was so worth it. There were a few castles along the way that we skipped, but I know we will have to visit next time. That was sort of the vibe of this trip – getting a general idea of England and Scotland, but knowing that we would need to come back to see it all.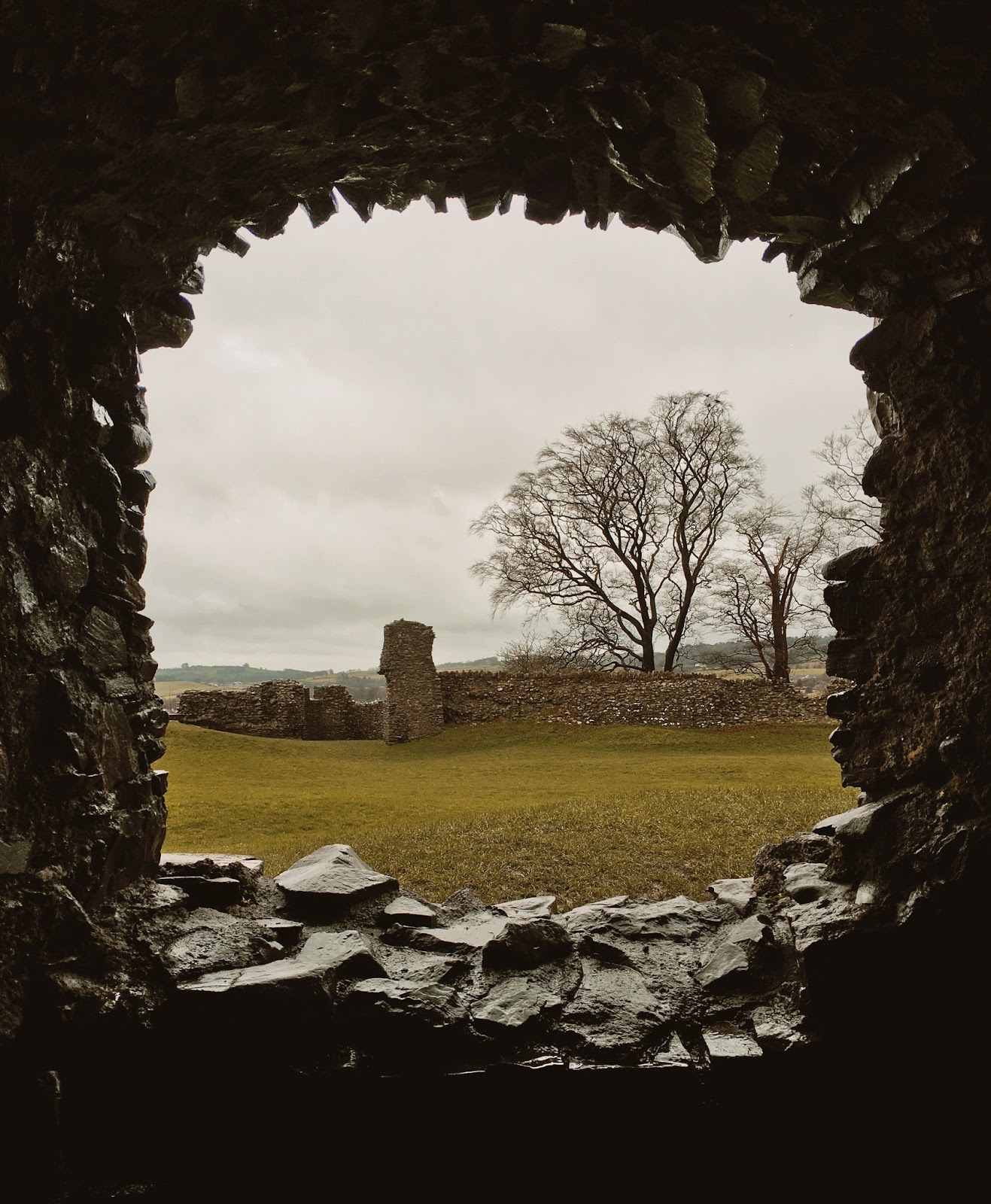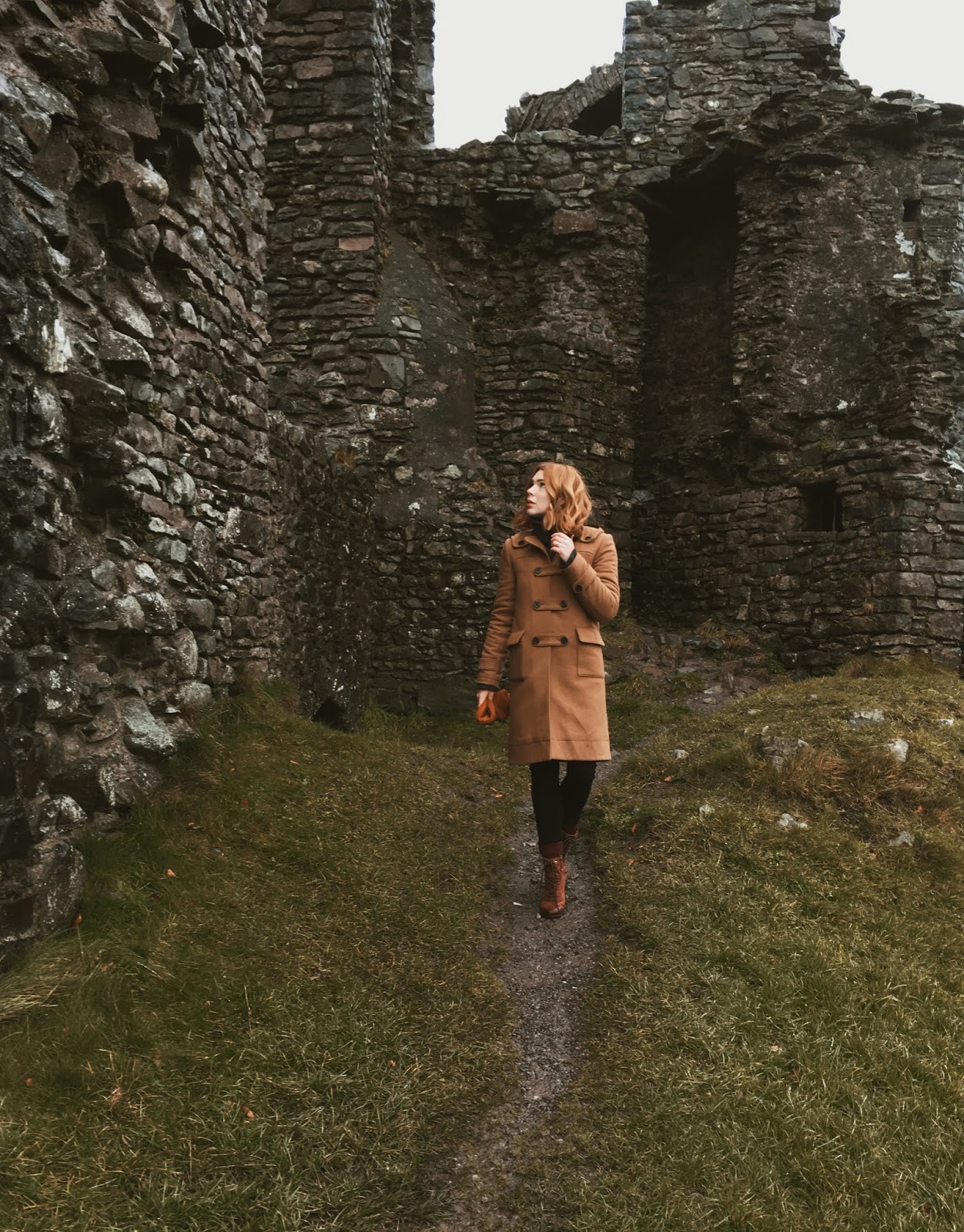 The frilly jack coat / Teva Foxy Boots