Alright, so as a blogger, a lot of the time I pop onto my site to express to you my love of a new piece of clothing, a purse, makeup, or skincare. You know, the fun stuff. But when it comes down to it, not all of my purchases are clothing / beauty related. In fact, some of my current favorite things in my life at the moment have darn near nothing to do with fashion. A few of them are tools I've picked up to up my blogging game, and a few have just made my life easier. Scroll down to see what they are!
WIRELESS MEMORY CARD // This has been a real game changer for me when it comes to editing my photos for Instagram. I shoot a lot of my photos on my camera (the Canon Mark III + usually a 50mm lens) and edit them on my phone before posting them to Instagram. In the past I would have to take my memory card out, put it in my computer, and then air drop the photos from my laptop to my phone before editing. Total pain in the butt, and sometimes not possible if I was out and about and without my computer. So I found this memory card on Amazon which allows you to just connect straight to the camera without having to ever take the memory card out. Easy peasy!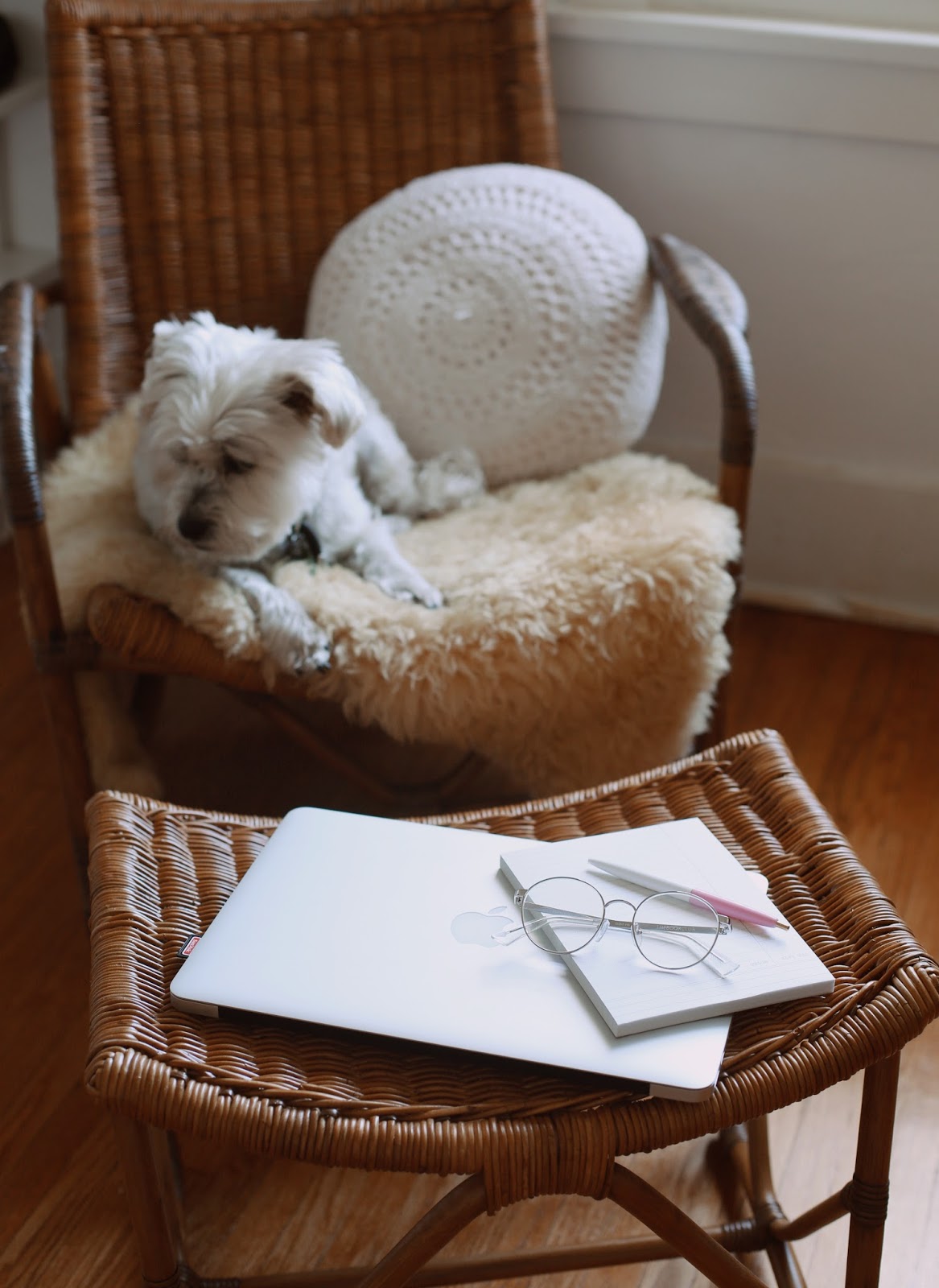 LIGHT FILTERING GLASSES // You guys have probably seen these metal framed glasses on my stories while I'm in the process of working on my computer. In fact, I'm wearing them right now! They're designed to help filter the harsh blue light that comes from computer screens + devices and can help with visual strain if you're someone who spends hours working with either. Bonus points for being pretty cute too!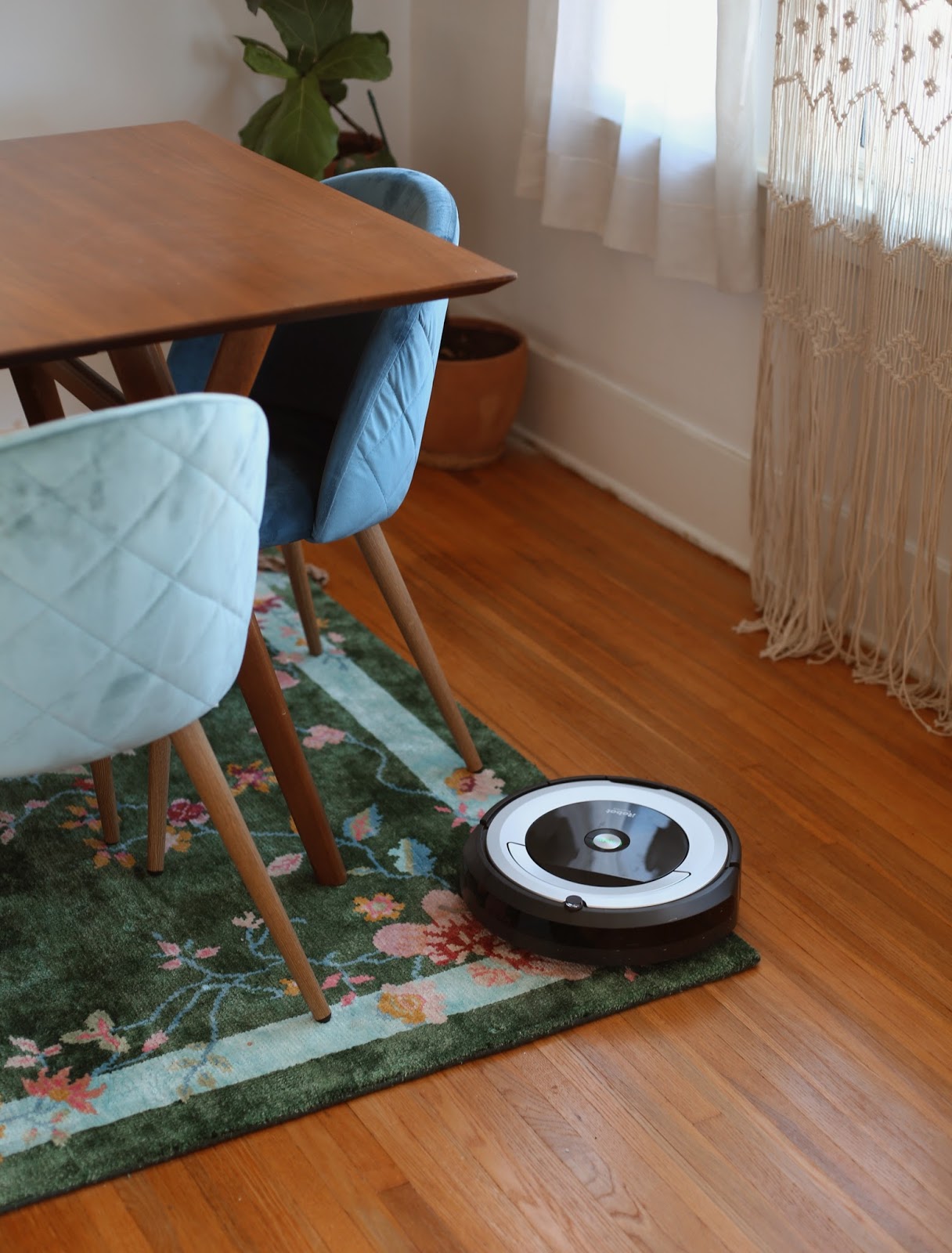 ROOMBA // Don't laugh, but one of my favorite things at the moment is the ROOMBA vacuum Eric and I bought for Christmas. Not only has the novelty not worn off (we named him Leonard, btw), but the thing totally works. We moved into a larger space last year, and I'm one of those nutters that constantly needs to sweep and have clean floors. But places like under the bed and the couch often collected massive dust bunnies despite my mad cleaning habits. Leonard has totally taken on those areas as well as the rest of the house, and allowed me to feel like a fancy lady with a maid who cleans while I answer emails.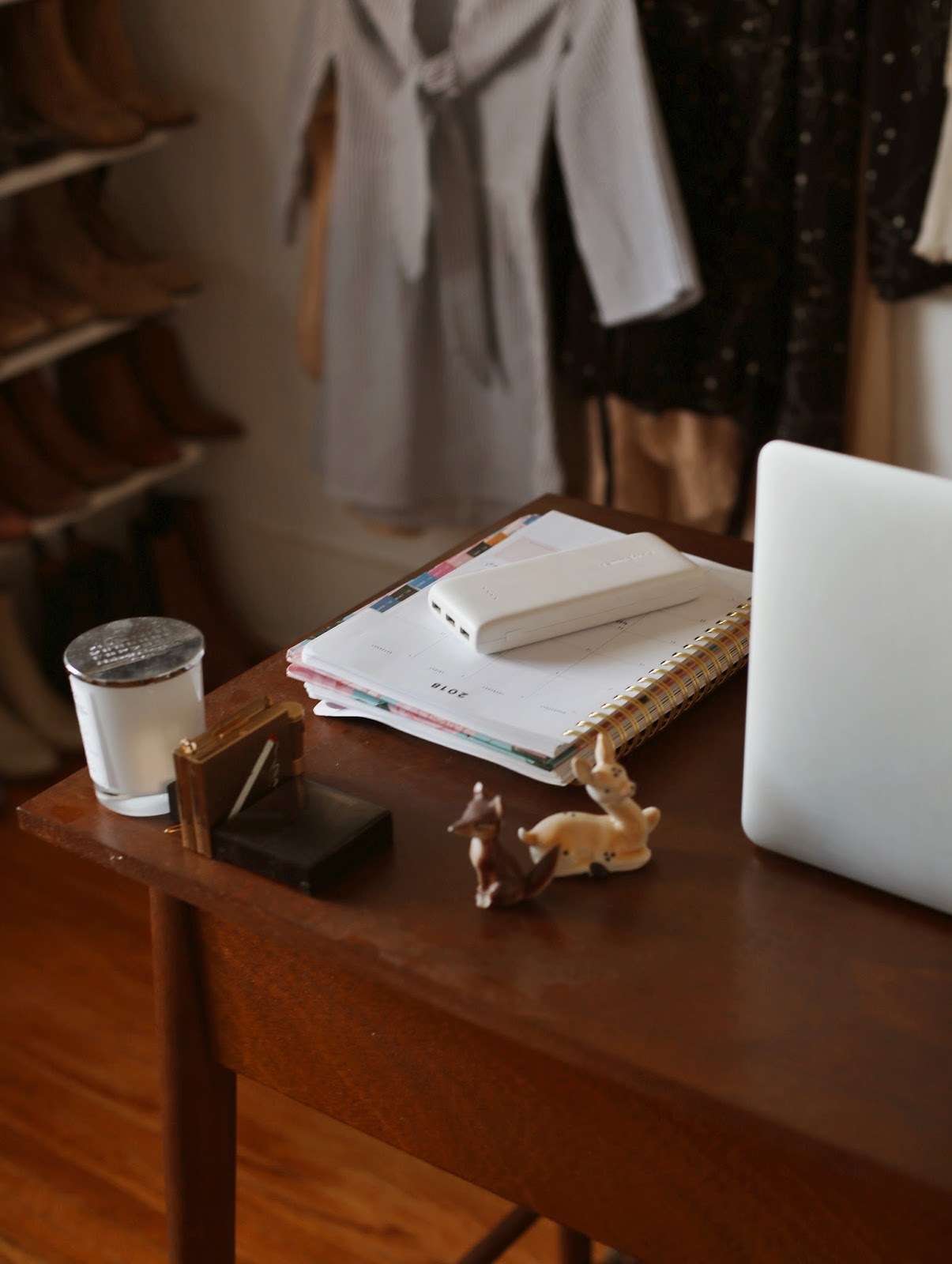 IPHONE STYLUS // I love being able to draw and write in cursive on my IG stories, but really struggled to get something that looked clean while just using my finger. I found this iPhone stylus for not a lot of money and decided to give it a go. It's make my stories look so much cleaner on IG and is pretty fun to use.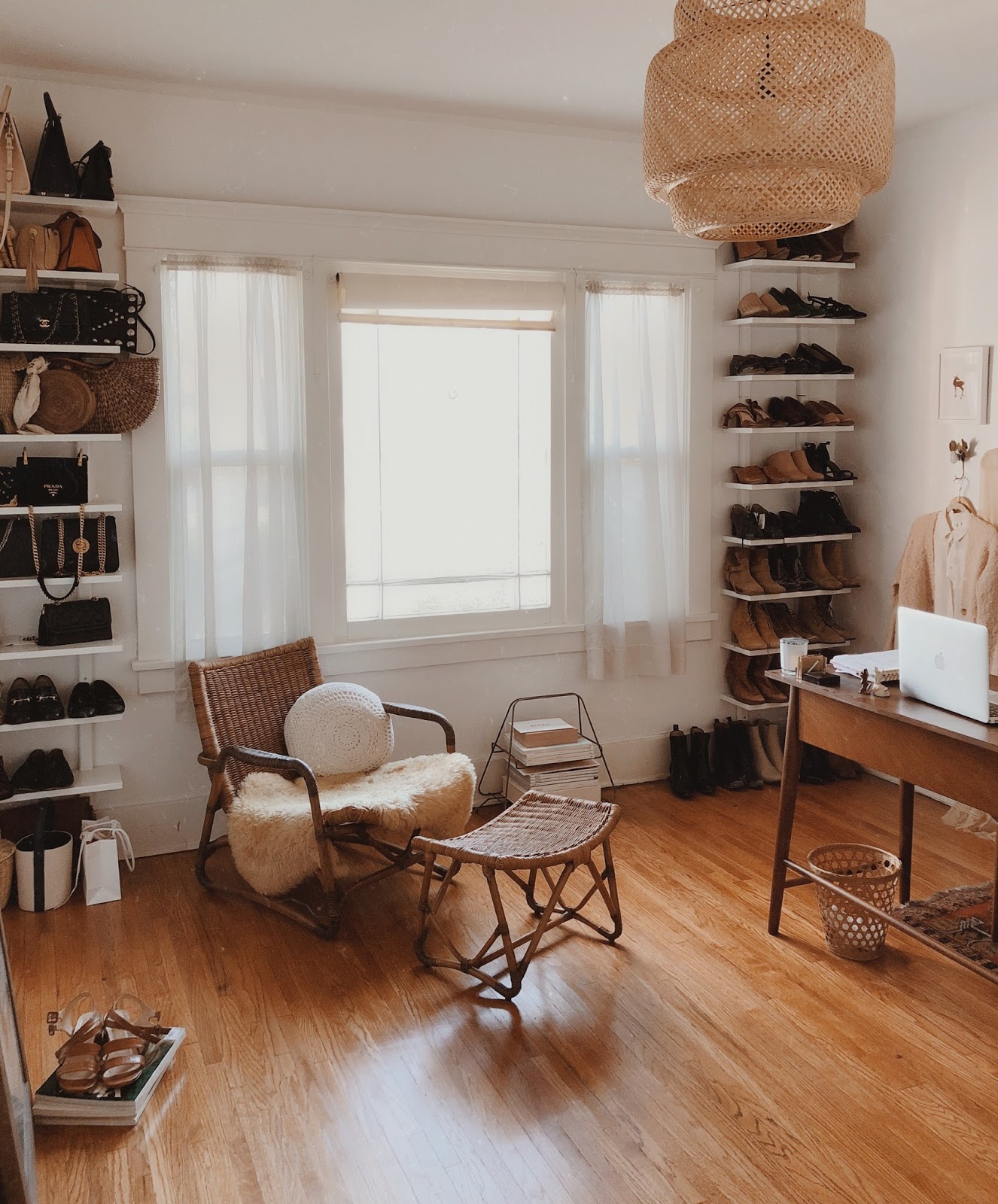 SHOE SHELVES // Alright, these seeeeem a bit strange to include on this list, but since I get a lot of questions about my 'cloffice' (closet + office) set up, I figured I would use this post as a chance to share the link. Eric installed these shoe / purse shelves for me to help organize my cloffice, and they're great! Inexpensive, clean looking, and totally sturdy. I have a total of 3 of these in my office – one on either side of the window plus a half of a shelf on top of each. Eric cut a third one in half for me to be able to go higher up with my storage and I love it!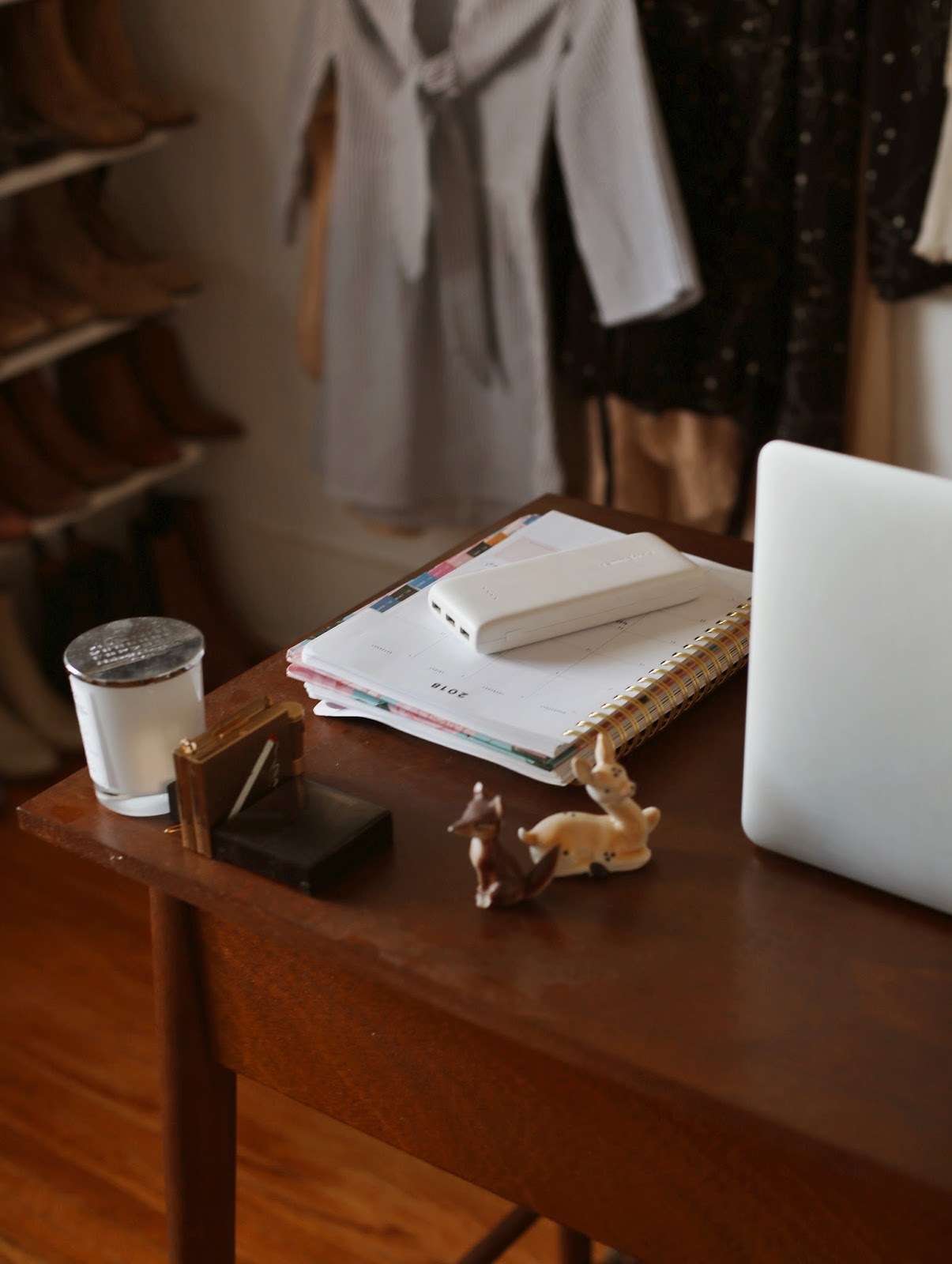 BACK UP CHARGER // This was a purchase I made for an international flight that had no seat power outlets over a year ago. I originally intended this backup charger to be something used only while traveling to power both Eric and I's phones, but I find that I carry it with me all the time. In my purse, or even when I'm sitting somewhere in my house without a convenient outlet. It's heavy, but also heavy duty, and when it's fully charged (which takes a while) it has TONS of charges on it and charges things quick.