It's another edition of Sunday Snapshot – the weekly series on PrettyLittleFawn in which I share a little bit of everything in a 'slice of life' format. It's a mixed bag of what I'm up to, maybe trips I'm planning, new purchases that I think you should know about (and direct links so you can shop too!), and just what is currently on my mind. Instead of a blog post about just one thing, it's a little bit of a hodge podge for you to read through while relaxing at home.
SUNDAY MORNING
This morning, Eric and I slept in until 9am (which for me is very late) and then ran a few errands. I wore these new pants I received from The Dreslyn, and had fun styling them with a simple tee and my new Musier heels. I've wanted these Jesse Kamm pants for years and even briefly owned them in a navy shade, but always was searching for this brown tone. They're pricey for sure, but everyone I know who owns a pair raves about the quality and how long they last. I'm trying not to reach for them every single day, which has proved hard because they are just so chic.
We shot these photos outside of The Nomad hotel in downtown LA. I had this new Apolis tote* with me (that I custom designed) filled with some clothing that I took to Crossroads to sell. I love constantly rotating things out of my wardrobe, and finding what pieces truly make the cut and become real staples in my wardrobe. Once I find a piece that I really really love, I tend to wear it to death, but it can be a bit of a trial and error to find those pieces. Thank goodness for re-sell shops!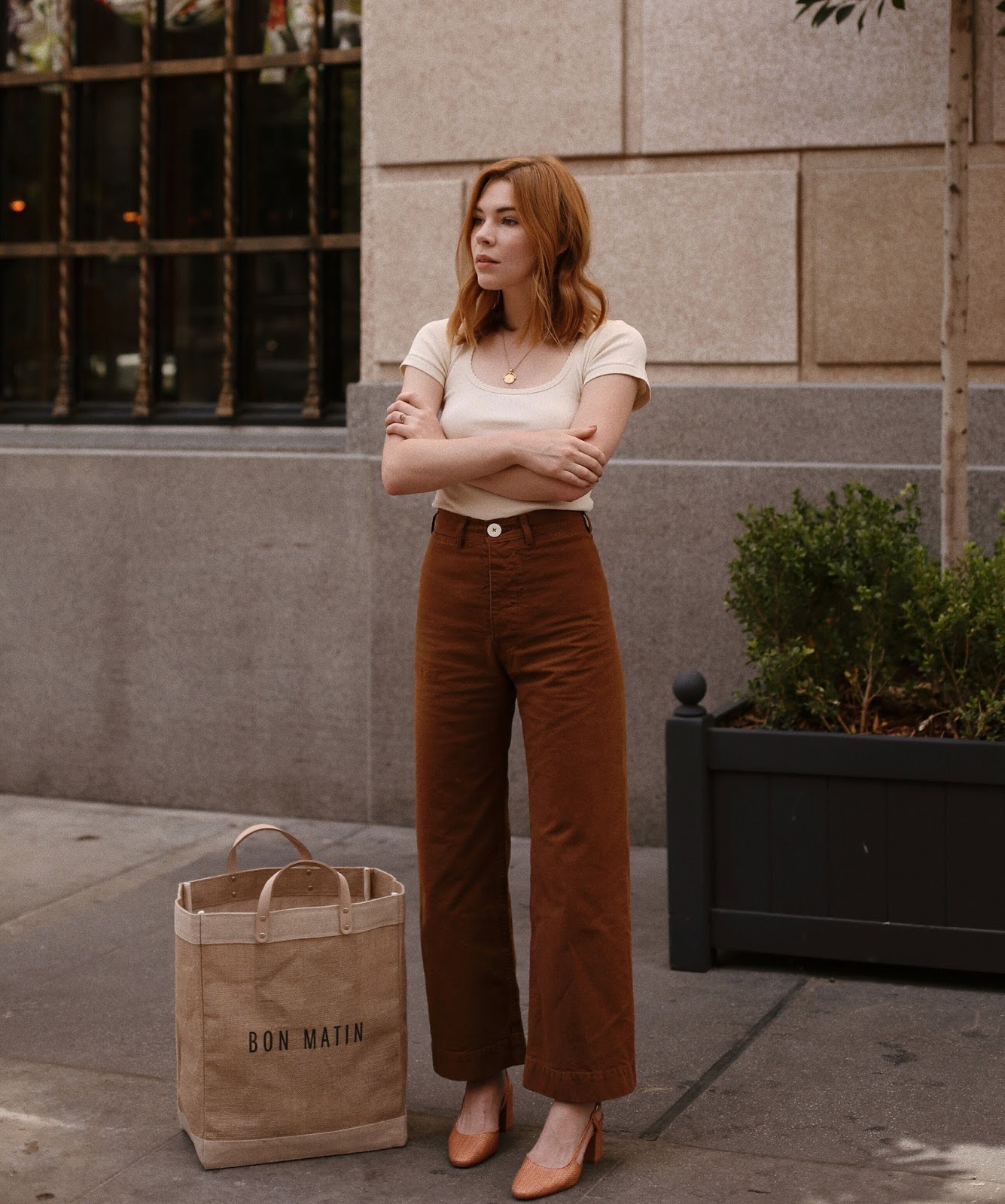 * If you like the bag, Apolis has generously provided a code for you to use for free shipping. It's lined, and can hold over 100lbs of things (!!) so it's great for shopping of all kind. You can make your bag to say whatever you like, so I went with Bon Matin. The code for free shipping is PLFAWNCUSTOM.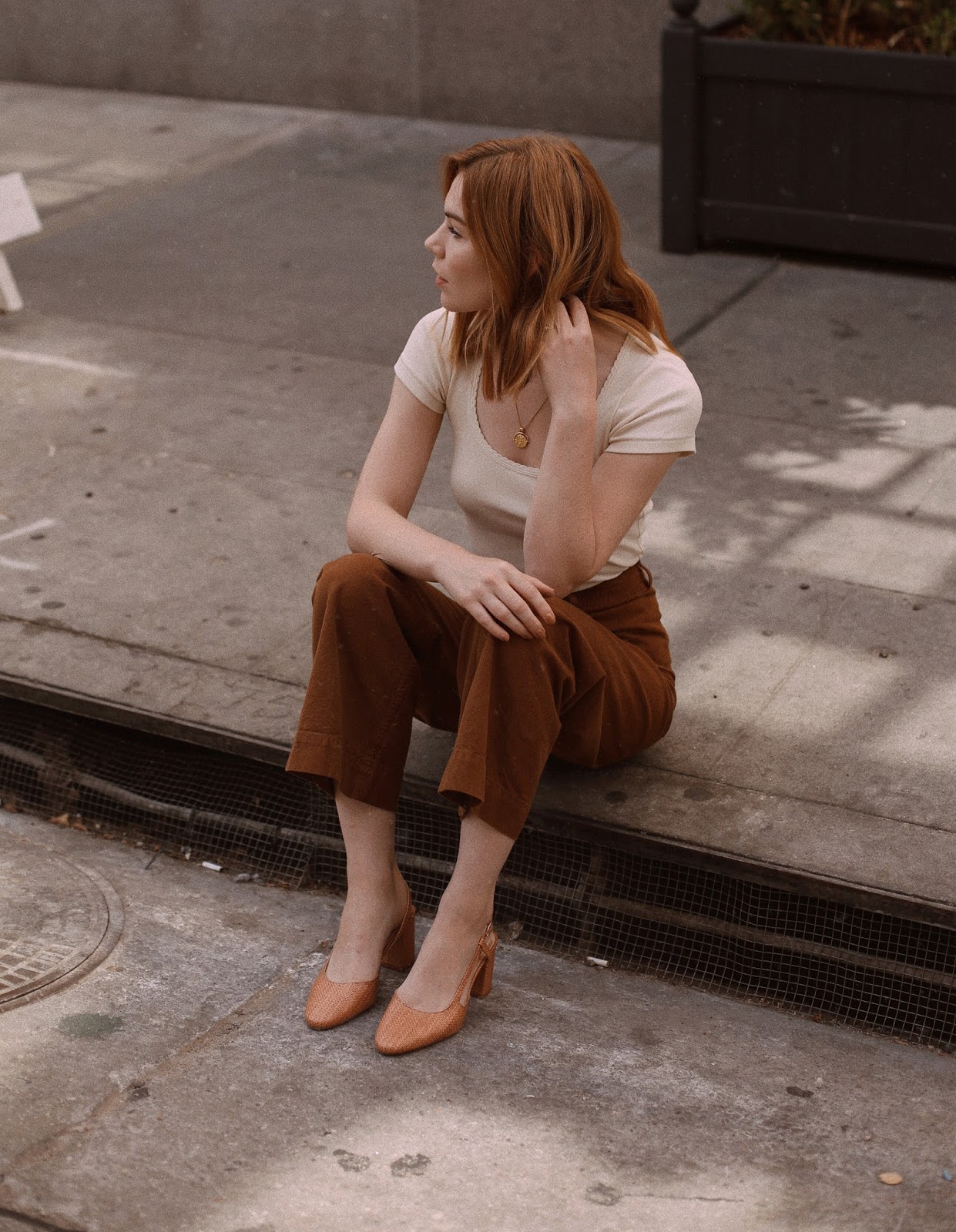 THRIFT HAUL
Speaking of resell shops and secondhand scores, this week I was super lucky in my finds (Eric was too!). As I mentioned, we went to Crossroads Trading (the one on Sunset on the east side) and made out like bandits. For once, Eric actually found more than I did! I snapped up a pair of vintage Levis and a wax-coated brown jacket (which I'm taking with me on a trip this weekend), and Eric found a cool jacket, a tee, and 2 Band of Outsiders shirts. After selling some things, we only had to pay $18, so it felt like less of a splurge and more of a trade. My favorite.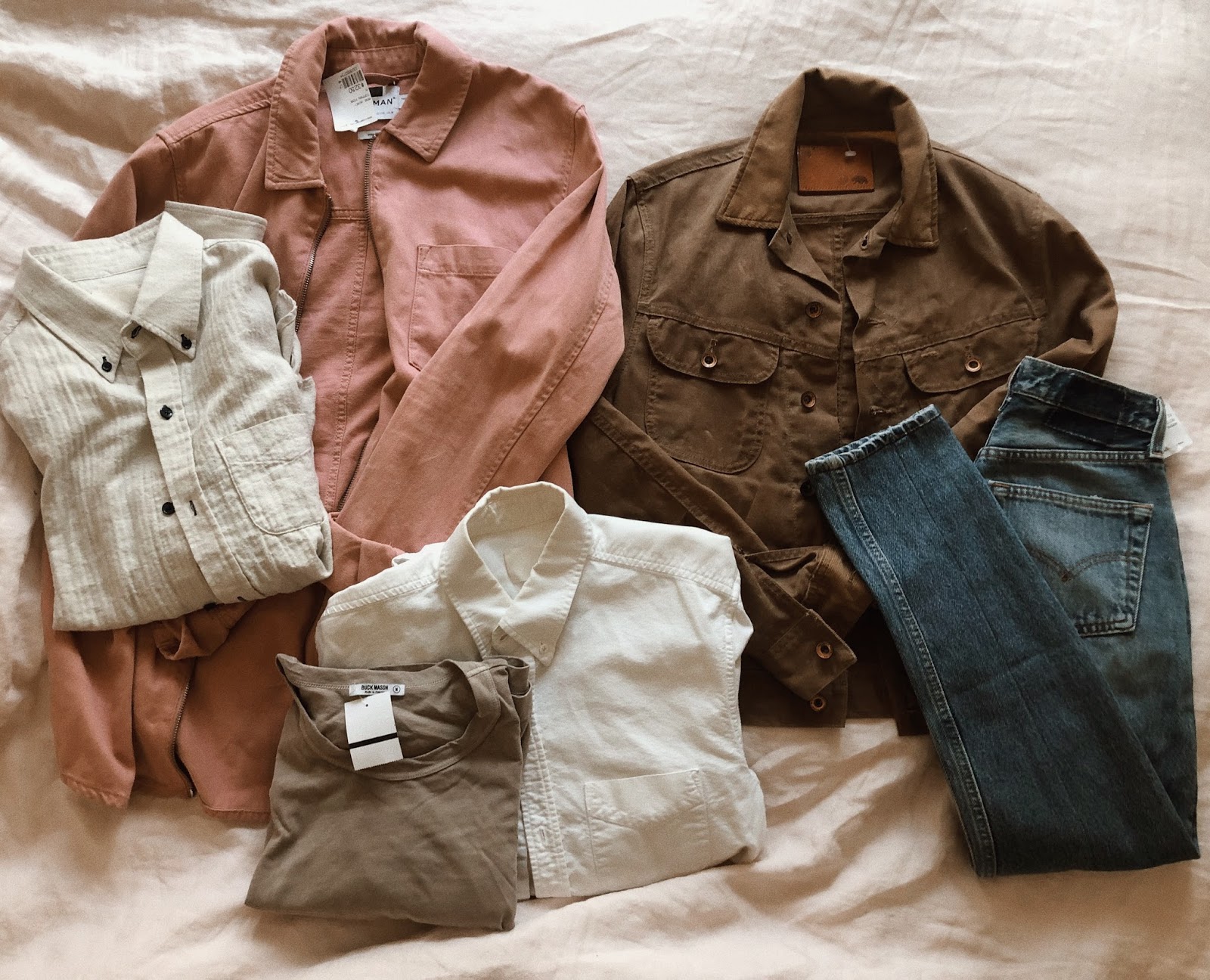 Earlier this week I hit up a few thrift stores with my sister and mom in Orange County. More often than not I walk away with nothing as I try not to acquire too much stuff for the house, but this time I had a real lucky streak. I found this stoneware dish set (salad bowls, plates, and shallow bowls) and a pair of leather slides that remind me of these Marais ones – the total cost of all of it was about $30, so I was ecstatic as I loaded my treasures into the car.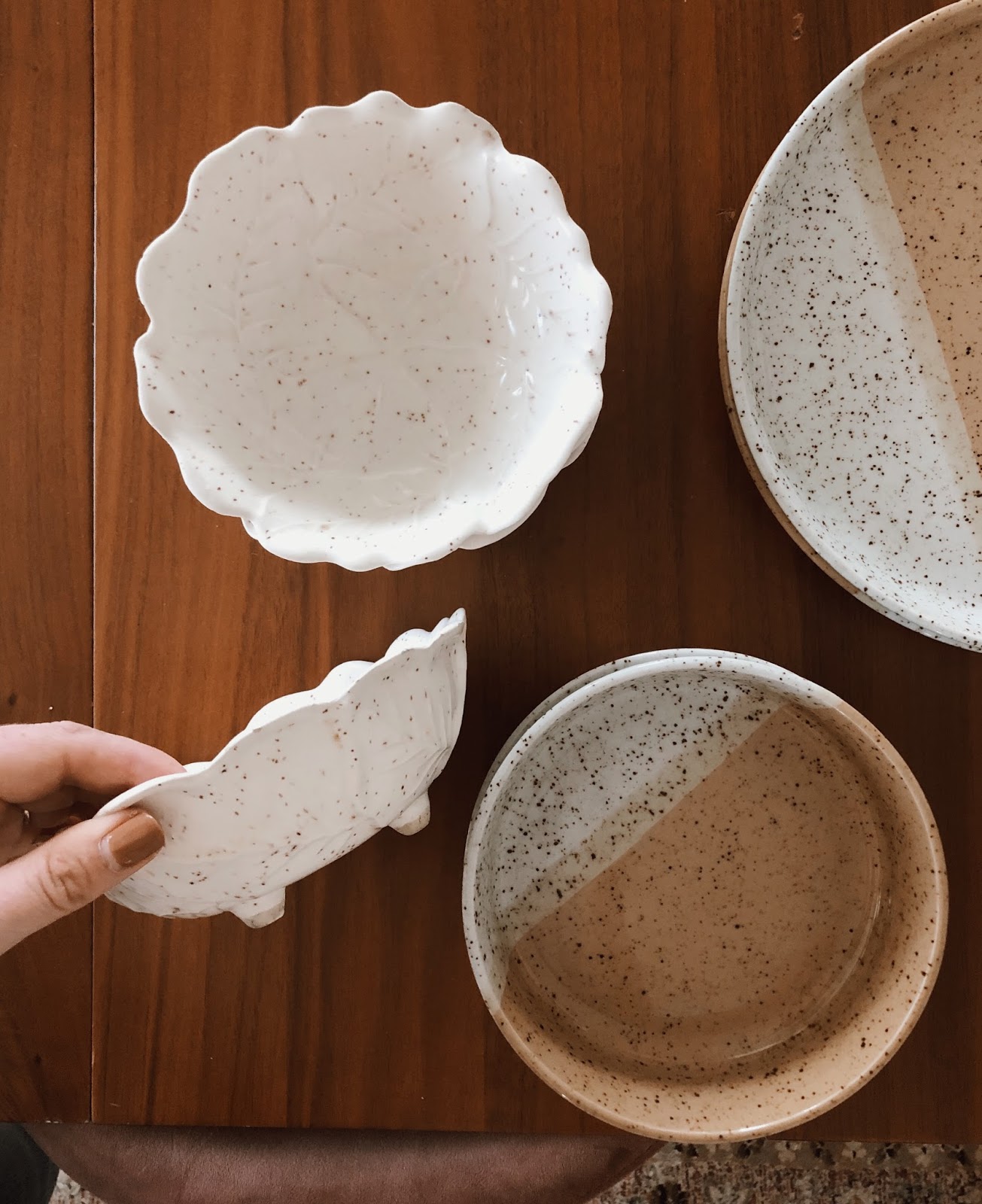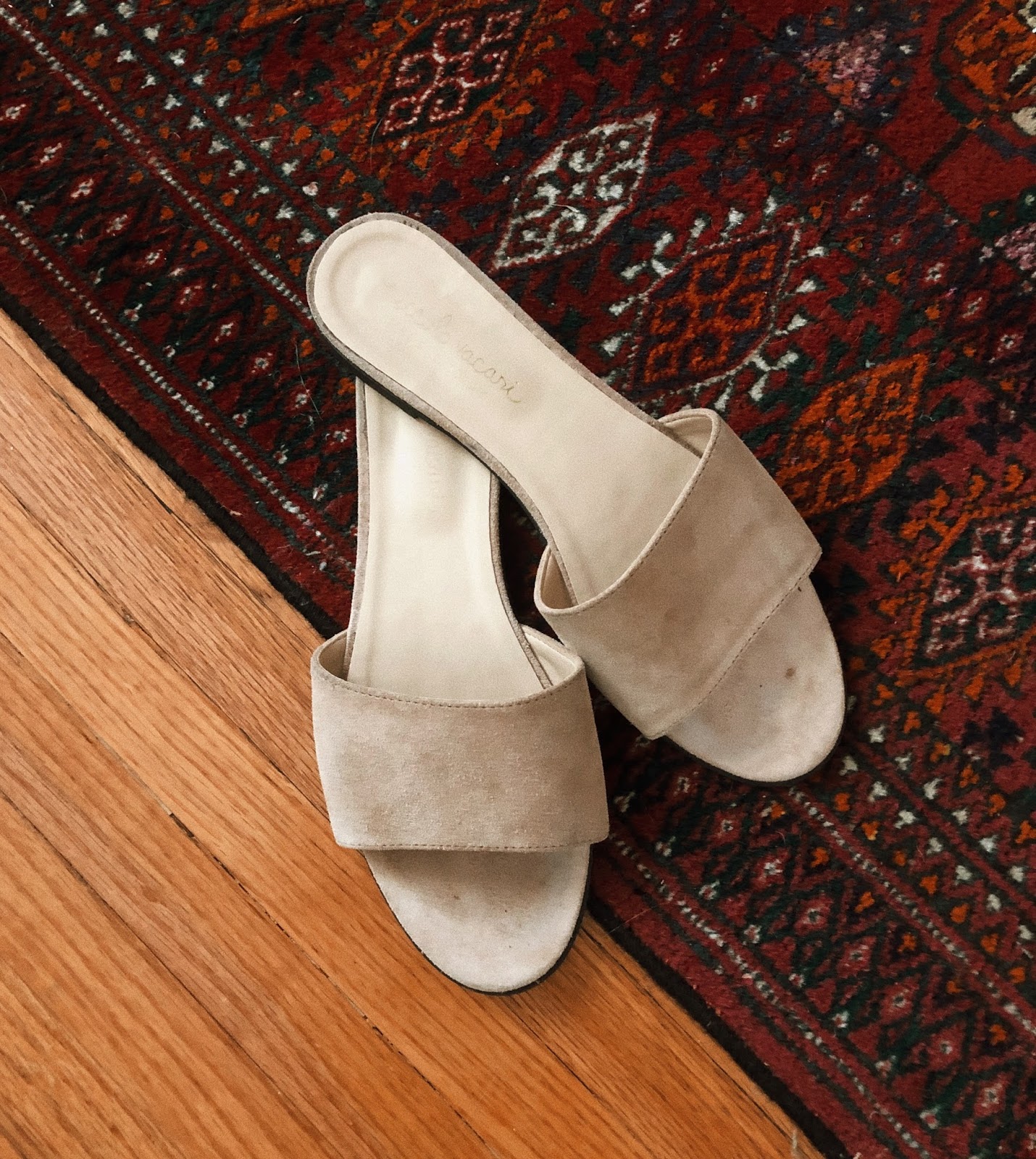 WEDDING SEASON
Weddings tend to come in seasons, it's true, with plenty of couples tying the knot in Spring and Summer. I've found that they also come in seasons of life, and it seems all of my friends have entered stages of their relationships where they're ready to get hitched at the same time. I've already attended a few weddings this year, and have another one later this month. I love weddings, mostly because I love love, but also because it's a great chance to get dressed up and romantic with my own husband – we're big fans of dancing at the reception.
I've been a fan of the LA based label KristinIt for a while – the dresses are just so thoughtfully designed and constructed. I think there's a knee-jerk reaction to buy a new dress every time there's a wedding to attend (I'm guilty of this!) but having a really great dress on hand that you can wear again and again is a much smarter move. This dress from KristinIt definitely fits the bill. It will be so pretty for upcoming Spring weddings, and just as chic for a fall ceremony. Make sure to also check out this dress and this beautiful jade one for further inspo.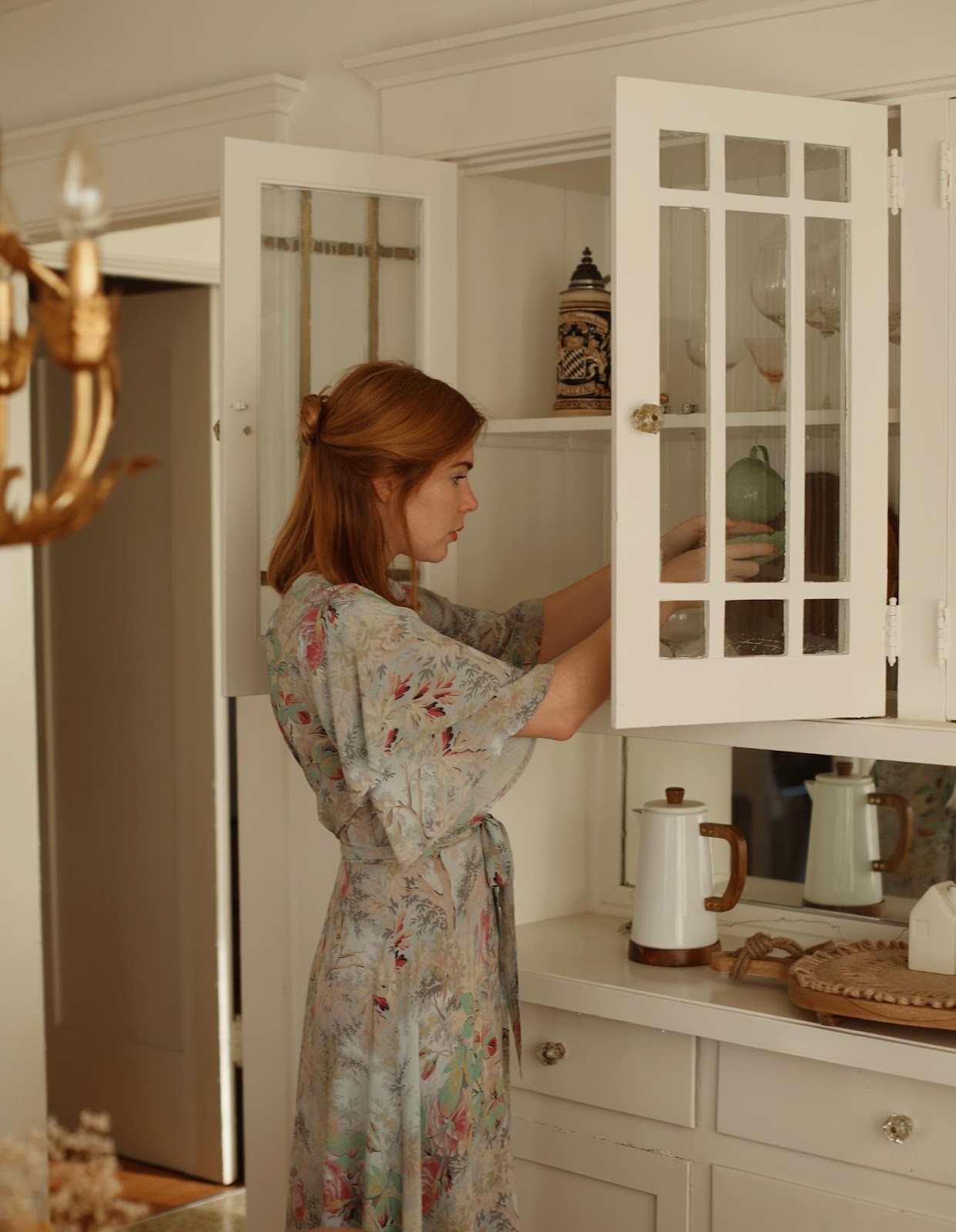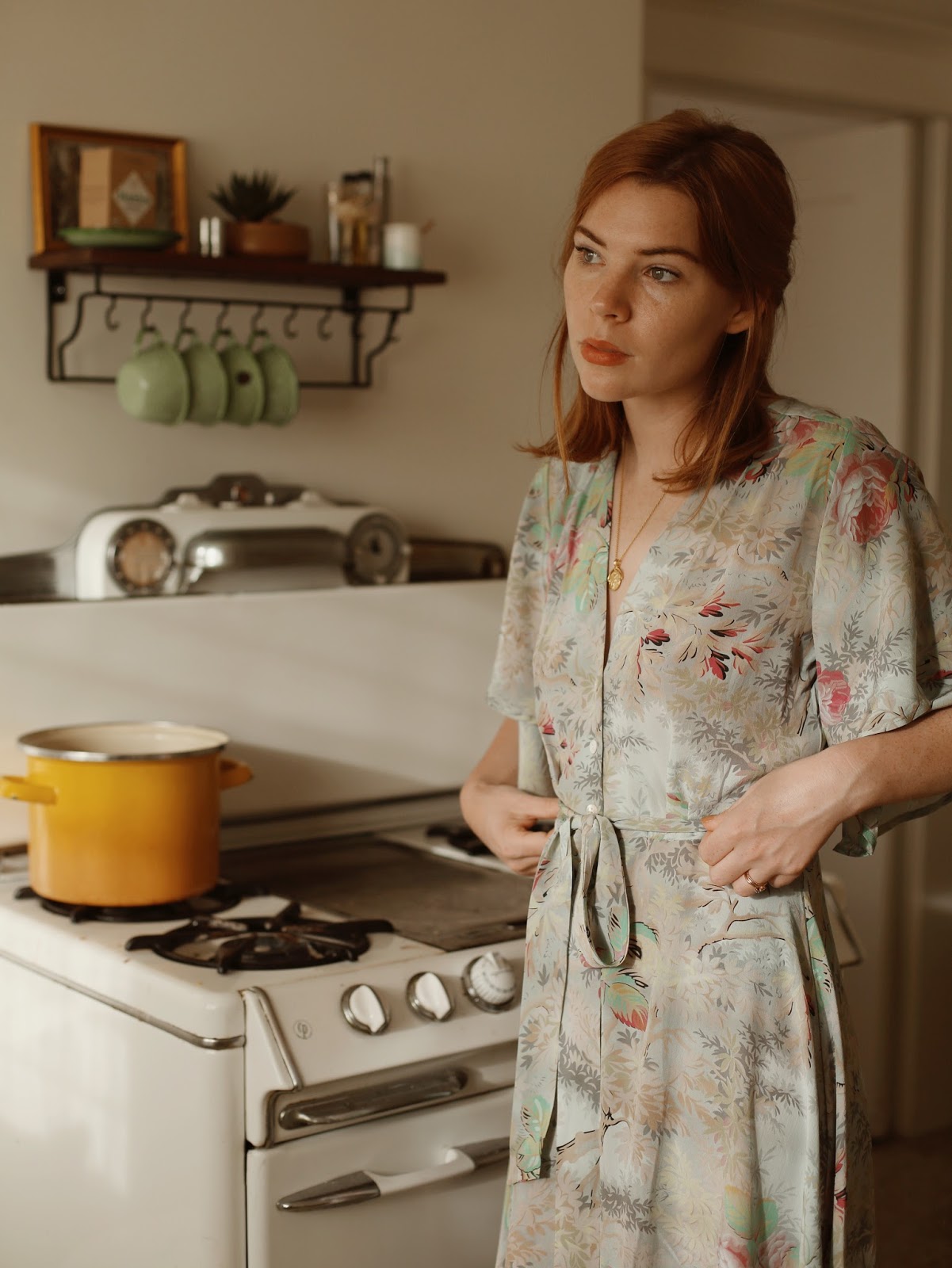 WORKING OUT
A few weeks ago I mentioned that I was wanting to focus more on working out. I'm happy to report back that I've been going to the gym pretty regularly! It's still a struggle for someone like me who has never been particularly athletic, but I'm finding I enjoy it more and more each time I go. I've added in some new machines (including one for crunches) to focus on specific areas of my body, and I feel overall much healthier and toned since I started going. If you're like me, and really don't have a huge drive to go to the gym, I recommend splurging on an audiobook or just downloading a new podcast to give yourself something to occupy your mind while you work out. It's been a lifesaver for me to have something to look forward to at the gym, and a real motivator to get my butt there.
PS: My ultra high rise leggings are from Outdoor Voices, and they are my fav.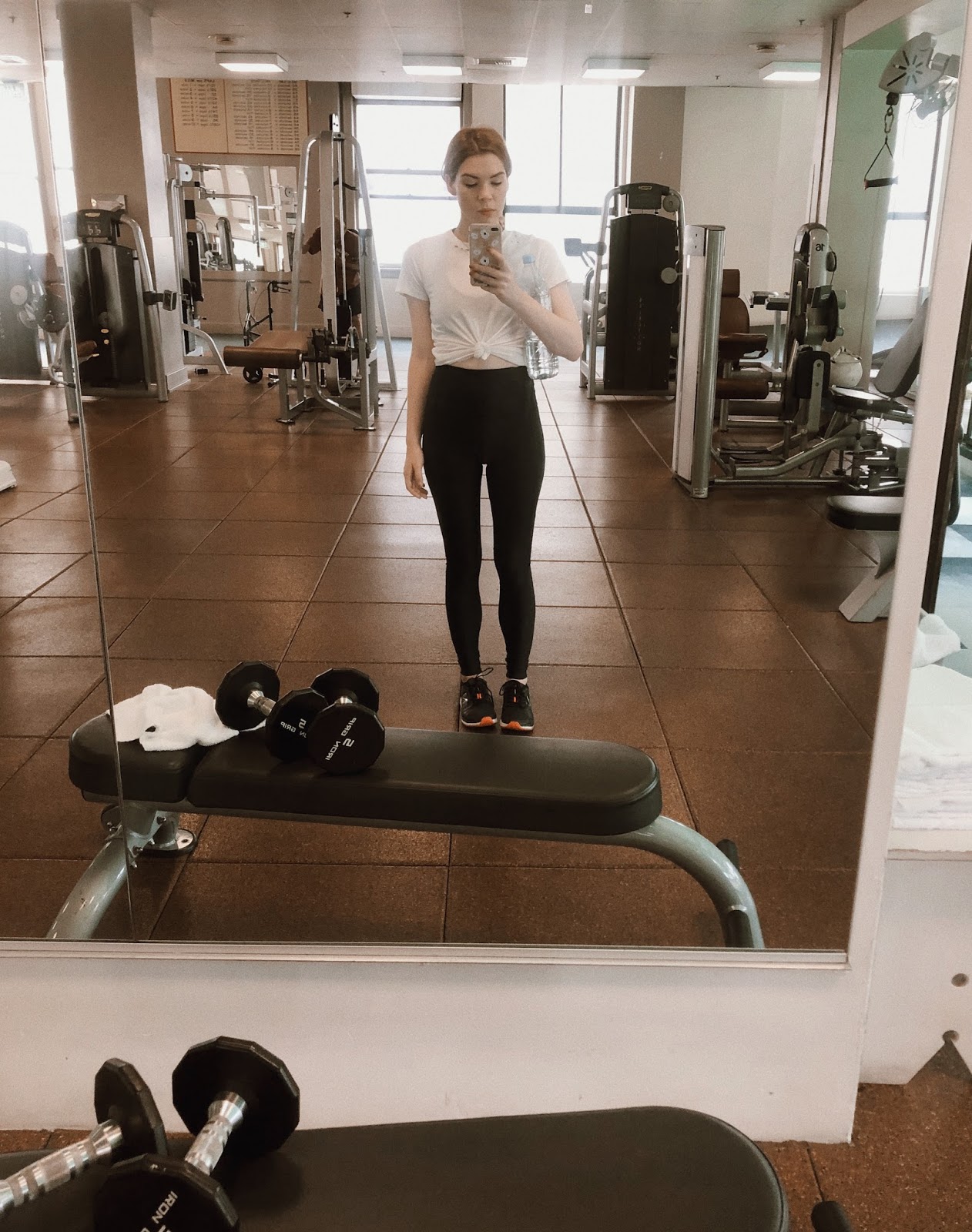 YOUTUBE
As promised, I officially launched my YouTube Channel this week! I posted this intro video below, so if you missed it, give it a watch, leave a comment, and subscribe! I'm so excited for this new endeavor and love your suggestions for video topics. My next one will be 3 Spring Looks I'm loving!