Sure, at this point, everyone has seen animal prints make a comeback. From leopard print skirts of all shapes to faux-snakeskin shirts at Zara, it's clearly a big trend right now. And while it seems like anything animal print could look dated or tacky, right now it all feels very fresh and elevated. Not to be that person, but I think I may just have to add one more animal print into your life – this time in the form of Croc-embossed leather. It's perfect for adding a touch of texture to your fall looks, and while I love a leo-print, I think a subtle croc-leather will be a more timeless trend in the long run.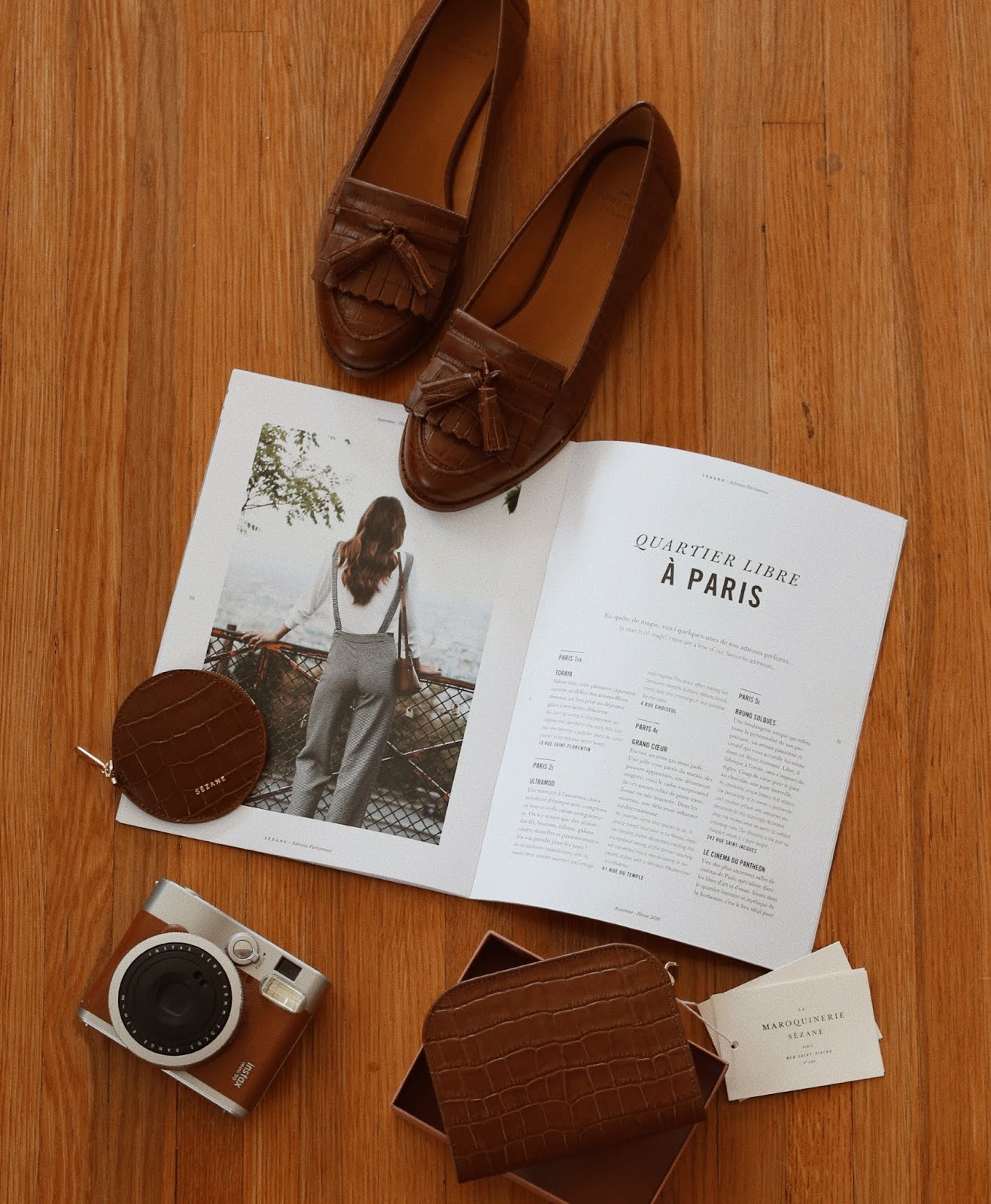 I couldn't do a blog post about my current favorites without featuring my forever-favorite French label, Sezane. Is there anything they can't do? The answer is no. So when I was first starting to see Croc-embossed leather pop up as a trend, I knew Sezane would not only do some styles, but also do them well. I wasn't disappointed when I visited their newly relaunched site to see that they in fact have a TON of choices. My additions have been the Lisa Loafers, a new wallet, and the sweetest little coin purse that I've actually been using to keep bandaids in while traveling, as my feet tend to need them after lots of walking. Not exactly sexy, but it does make for a cuter way to carry them around.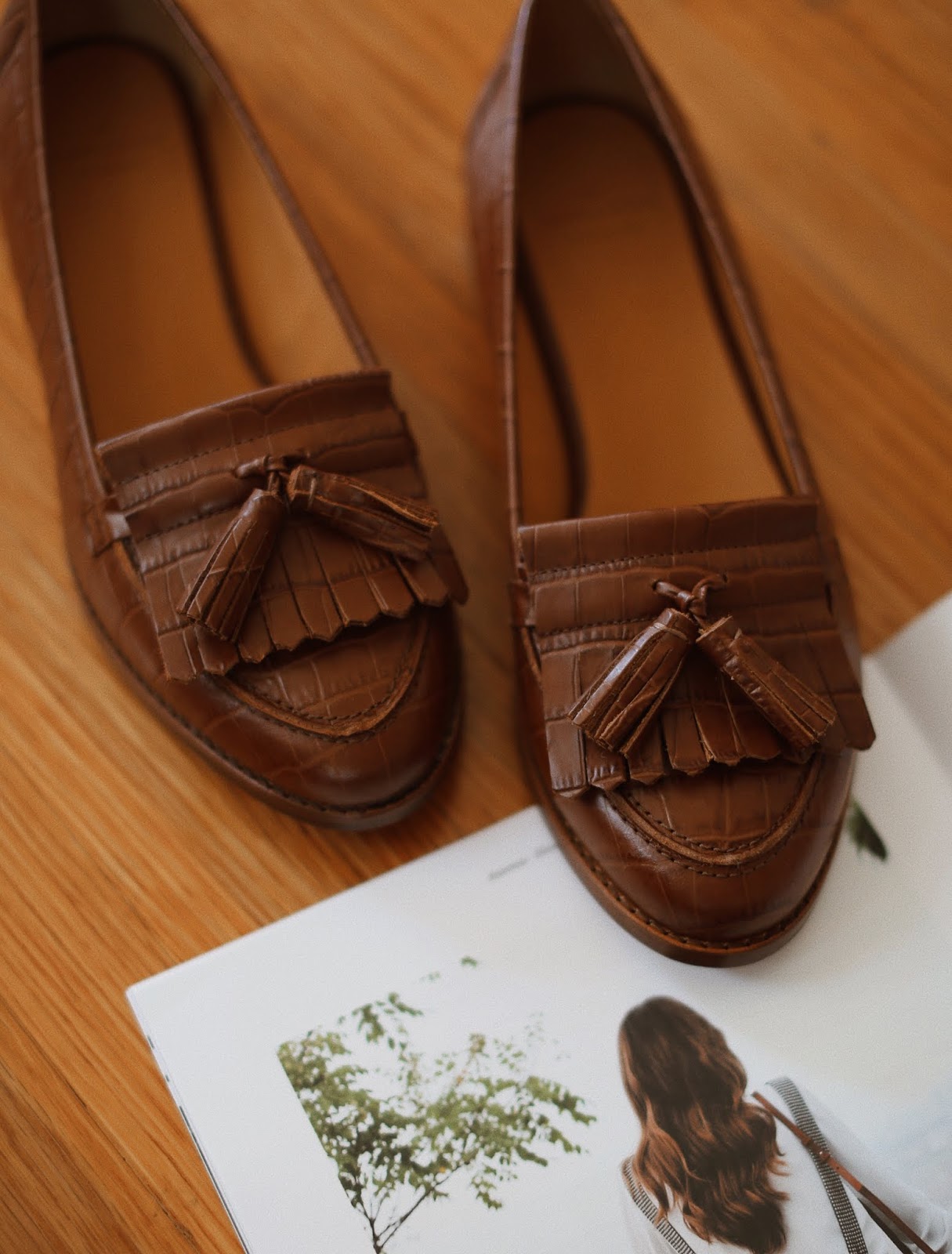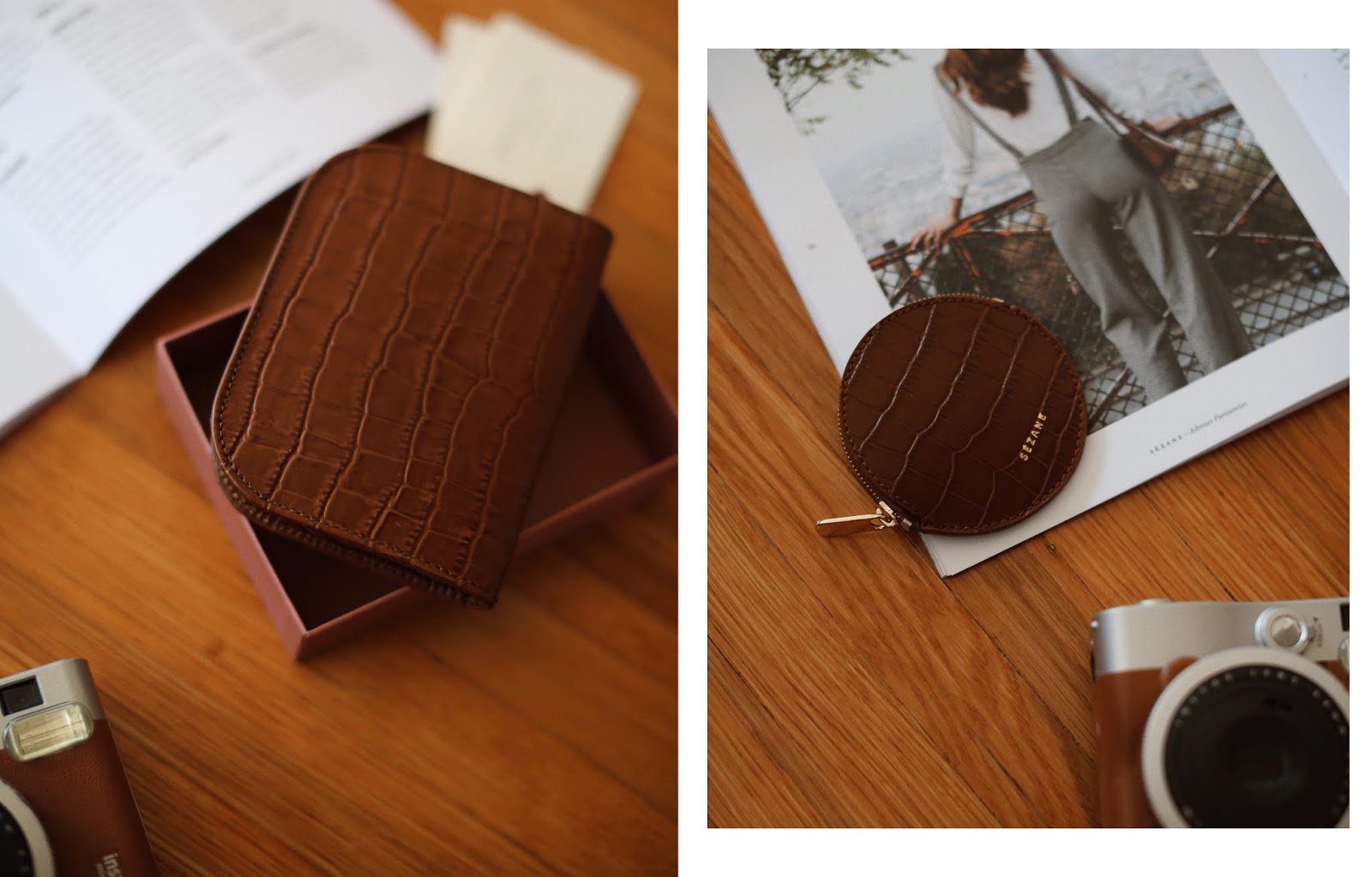 Sezane Croco Wallet / Sezane Croco Coin Purse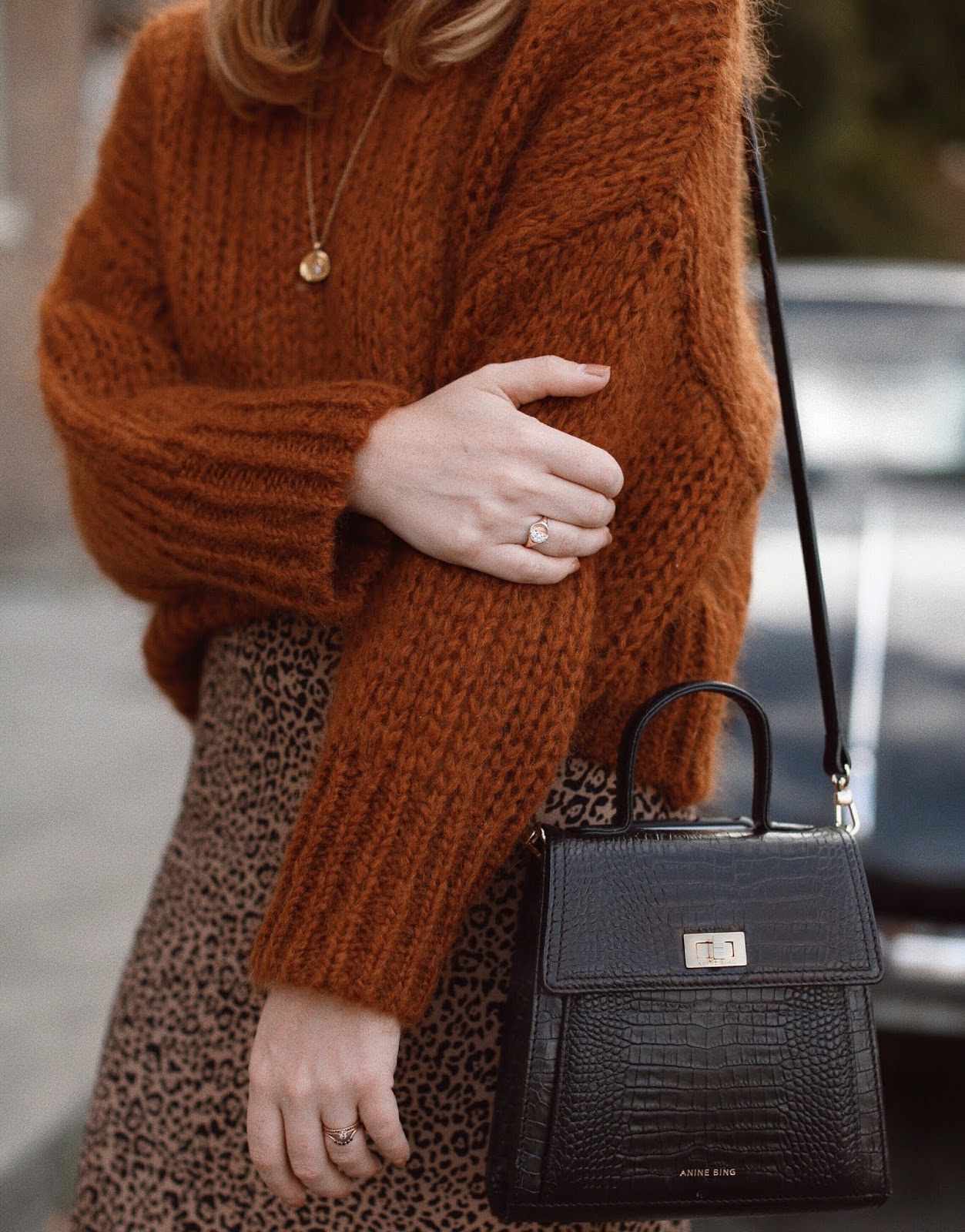 While I am fully addicted to brown tones of all kinds, sometimes you just need a great black purse to wear with all of those great black shoes and boots you have in your closet, you know what I mean? Enter this purse from the effortlessly cool label, Anine Bing. I love the exterior pocket and unexpected shape for adding a little edge to my outfits.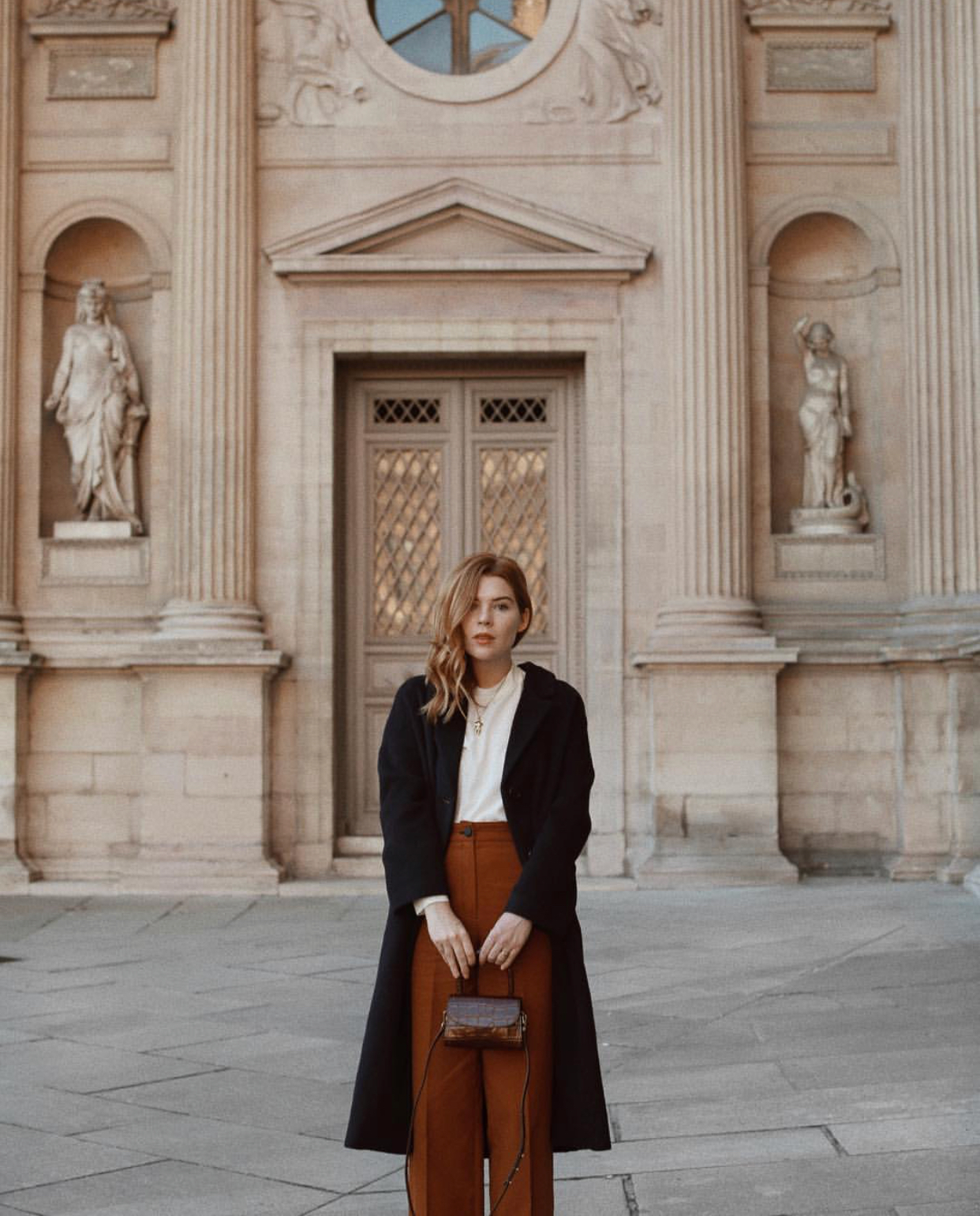 I was lucky enough to get to see the latest collection by my favorite shoe brand, By Far, in person in Paris last month. And even luckier to get to grab one of their new purses that they have just started making. By Far actually makes my most reached for Croc-embossed mules (I wear them about 3 times a week and have two pairs of the same style just in case something happens to one – I'd offer a link but they're an older style!).
So when I saw they were getting into the world of producing purses, I crossed my fingers for a croc-leather style, and was pleasantly surprised to find out they made several styles. I picked up the Mini purse in a chocolate shade, but it also comes in a lovely tan shade too. In fact, they've made so many good croc-effect purses, I've included my favorites rounded up below.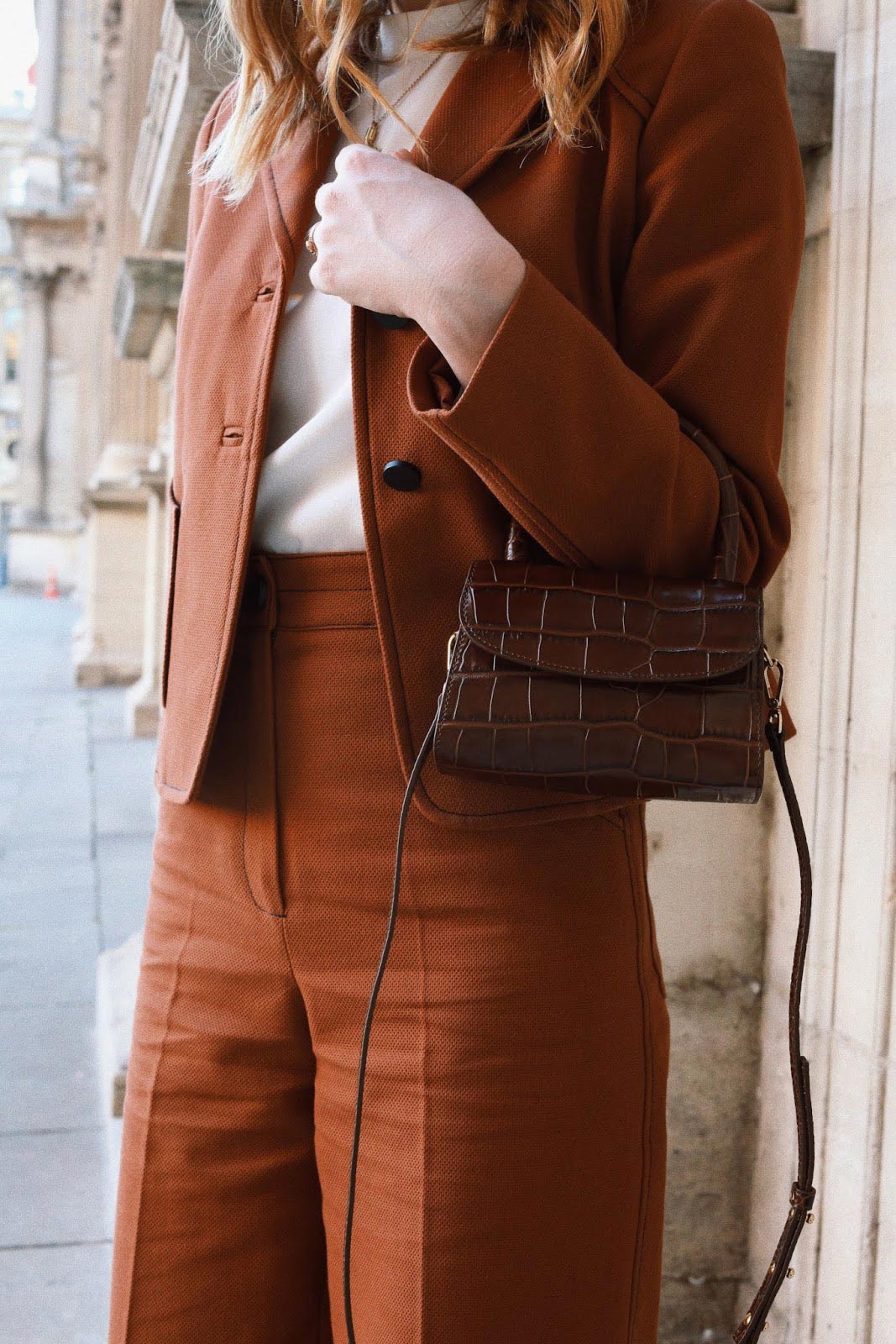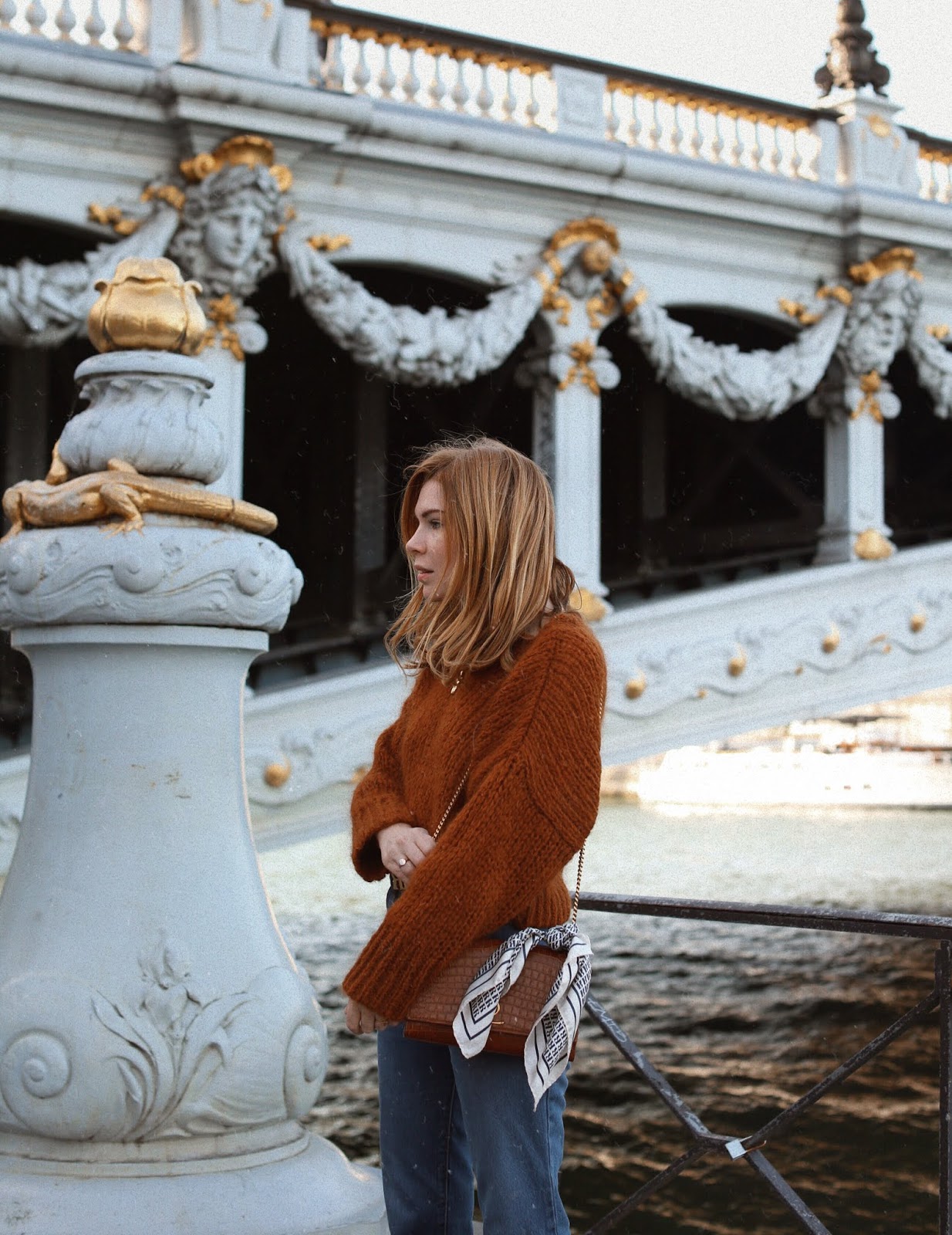 AndOtherStories Knit / Vintage denim
And last (but not least) comes my beloved YSL Purse. I added this bag to my collection at the beginning of the year, and I think it's safe to say, this piece is what started my love for Croc-embossed leather. I fell for the texture right away, and once I had it in my hands, I realized the best part about the leather style is how much more durable it is. I love a good standard leather purse, but they are SO prone to scratches and signs of wear. Croc-embossed leather is treated and thicker, and the patterns hides any and all scratches. Win win! While this particular style is sold out, there is a similar version in dark brown that I adore and am currently telling myself that I do NOT need.