One of the subjects I can talk about for a long longgg time (especially to strangers when standing in line at the grocery store) is skincare. There's just something about it that is so exciting to me, I think because I struggled with my skin for a long time. Whenever I've found a product or line that works for me, I tend to feel the need to tell everyone about it. A brand you've all heard me talk about for the last few years is Biossance. I've partnered with them over the past few months, and while I've mentioned various products, today I wan't to hone in on my absolute favorites. The products that I've gone through a bottle or a jar of and scrambled to re-order.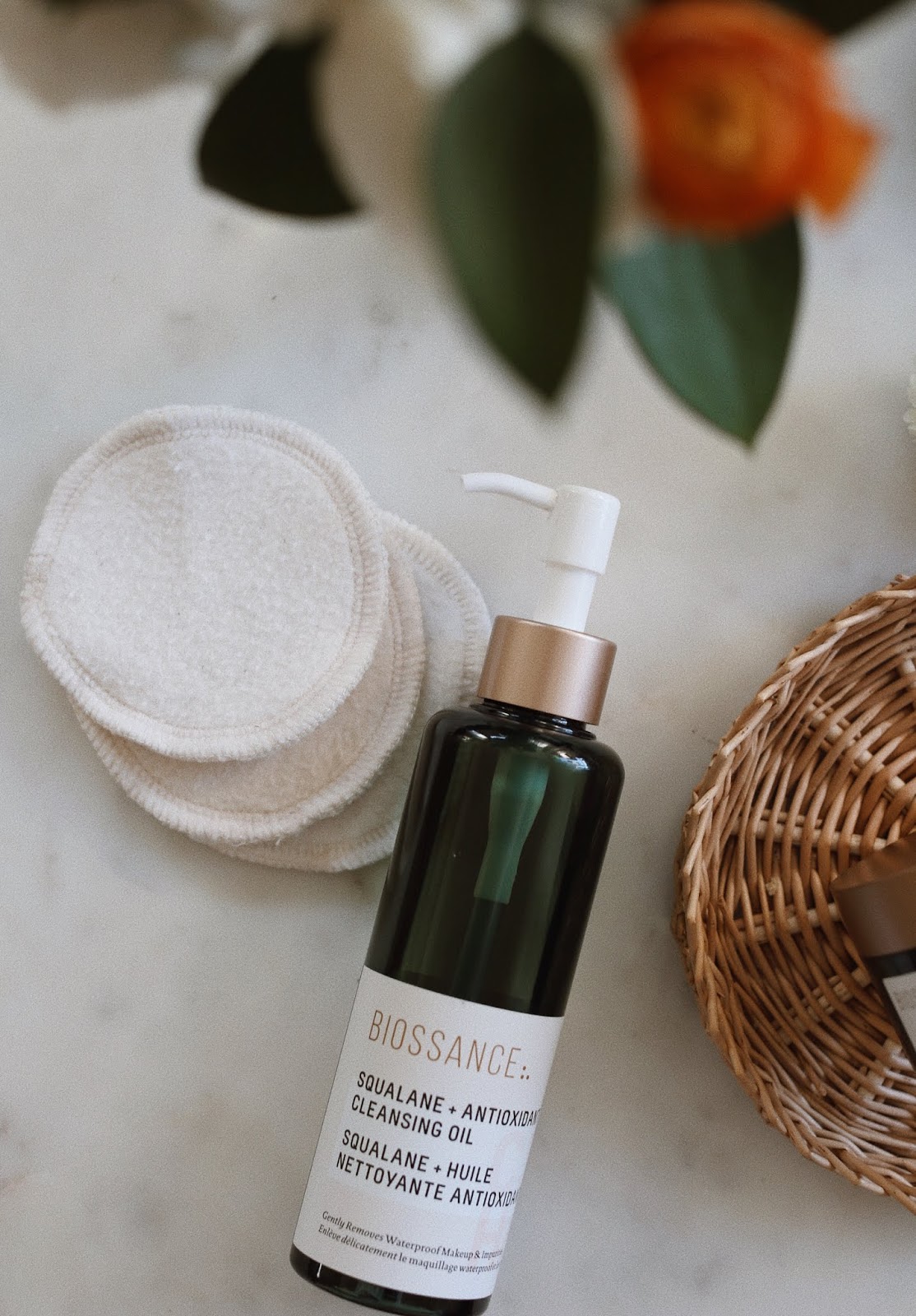 My introduction to Biossance was almost two years ago, when I was first sent their Squalane + Antioxidant Cleansing Oil and the Squalane + Vitamin C Rose Oil. In the time since, I can safely say I have squeezed every last drop out of 4 bottles of the Rose Oil, and probably gone through 2 large bottles of the cleansing oil. I love these two products, and when I'm traveling, these are the non-negotiable, must pack items for me.
When I first tried the cleansing oil, I was perplexed. Prior to my introduction to Biossance, I had been using a soy-based cleanser or else a foaming wash. This was unlike anything I had tried, and it was a strange concept to me at first. An oil? To wash your face? I was skeptical about it, and tried it on my skin one night after a long shoot. The verdict? Instant love.
It's meant to go onto your skin, without any water, and immediately it starts to melt the makeup off. You then add water and while it doesn't foam up, it feels like a luxurious wash. When I pat my face dry after using the Squalane + Antioxidant Cleansing Oil, the first thing I always notice is that my skin feels softer. Even if I've had makeup on, allll day, my skin feels baby smooth. It's that plant-derived Squalane, and it offers a clean face without stripping your skin of its natural moisture. Plus, the size of the bottle means you can use a generous amount without running out frequently.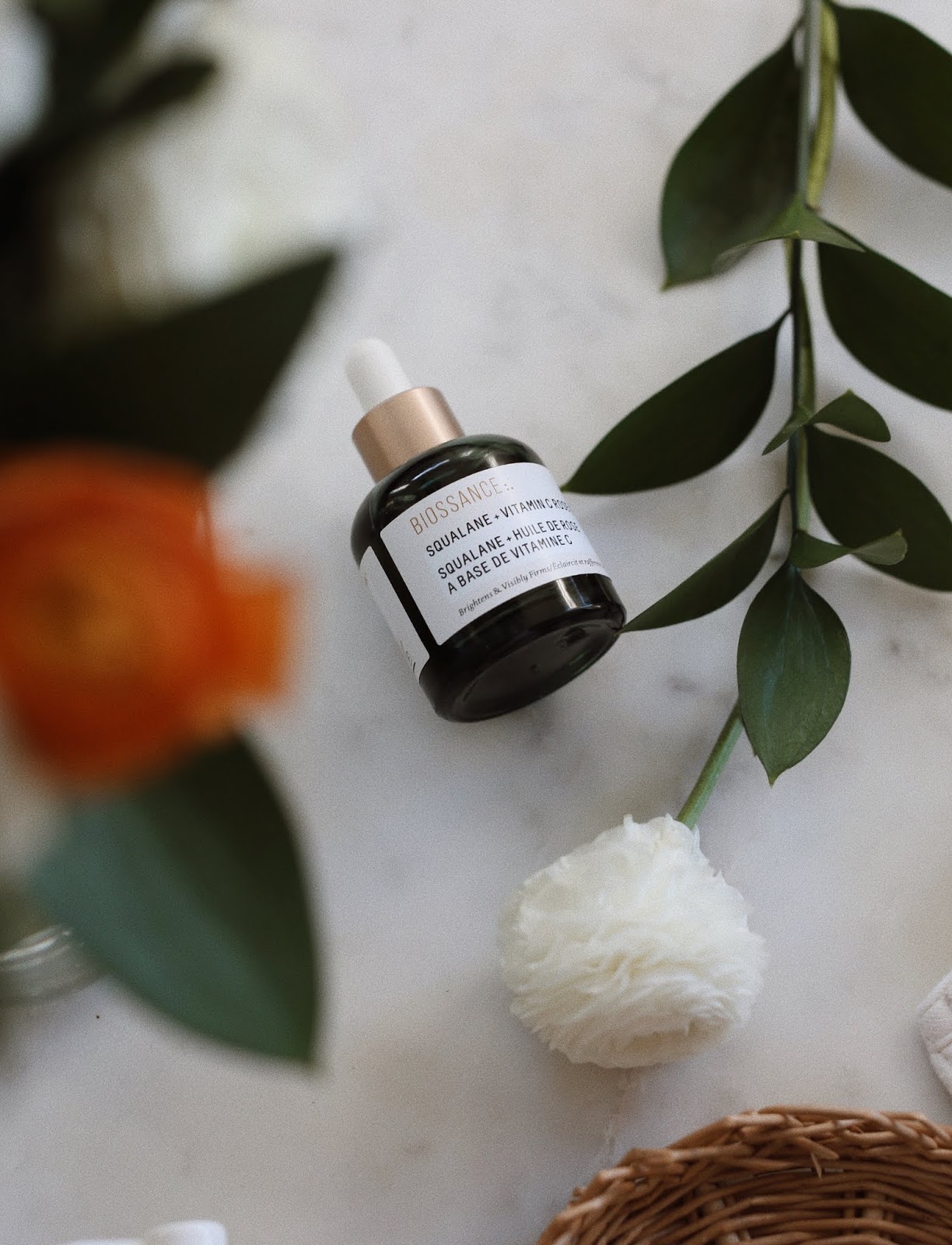 My next favorite product is the skincare essential I have successfully emptied the bottle of at least 4 times that I can think of. As a blogger, I'm often sent skincare products, but that doesn't mean I fall in love with everything I try. It also means that while there are plenty of products I'll try, I'll either not finish the bottle, or if I do, I won't necessarily restock it in my medicine cabinet. Not the case with the Squalane + Vitamin C Rose Oil. It has been a product that once I tried, I have never let myself run out of. And thank goodness it's in stock at Sephora, because I ran out on a trip once and panicked until I drove myself over to the mall.
It's hard to describe, but my skin just drinks this oil up. I use it every single morning and the vitamin C just perks my skin up. I find that if I am wearing makeup that day, it applies more evenly, and if I'm not, I have a glow that doesn't require concealer. My skin has its ups and downs (like everyone) but this is an oil I absolutely swear by. And to be honest, a little goes a long way. Just a few drops is enough to pat into my skin, but there have been mornings where I've used a whole dropper, just to combat either a long night or some dry skin. I adore this oil.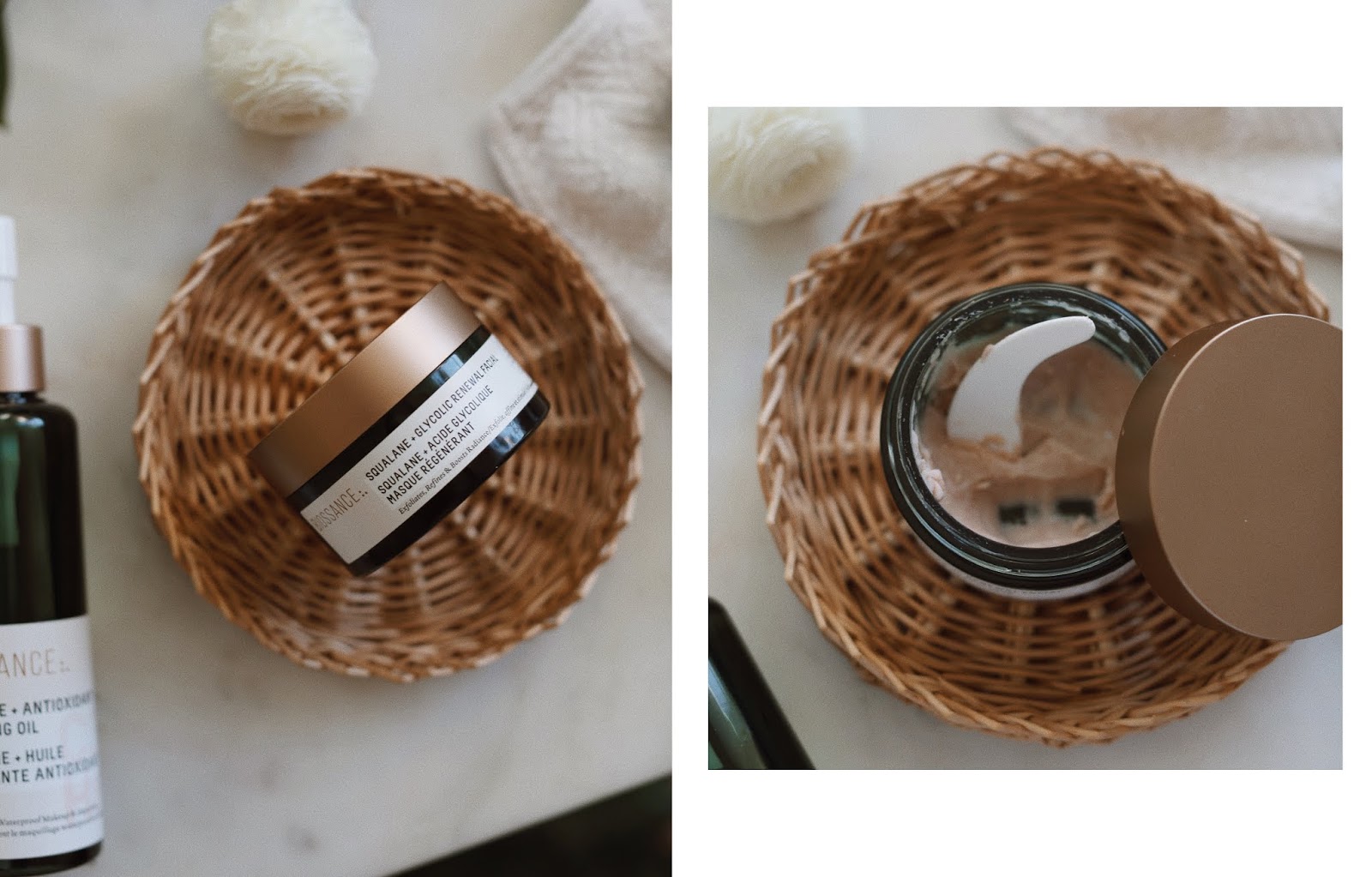 My next two favorites are newer to my routine, but I like to think of them as being an essential pairing – the Squalane + Glycolic Renewal Facial Mask and the Squalane + Omega Repair Cream. I love a good face mask, and I especially love one that delivers instant results. This one is meant to be on your skin for 5-10 minutes (although in truth, I've left it on for close to 30 when distracted by a good Netflix binge), and it leaves my skin baby smooth. It's part mask, part exfoliator, and goes on in a non-distracting formula. You know those masks where you can't answer the door because you look crazy or like a murderer? This one is subtle, and for me just blends into my skin. Once it's time to rinse it off, your skin gets a great exfoliation, and it instantly brightens my complexion. The ultimate testament? Eric likes + uses this one too.
Because it's a mask that delivers serious results, I like to really baby my skin after. For the most part, I tend not to use creams and usually stick to oils for replacing moisture. But I feel like the Squalane + Omega Repair Cream is the face mask's best friend. They work beautifully when used together, so I like to follow my once-to-twice weekly Biossance mask night with the Omega cream. It's like an at home facial in my opinion, and these two products combined together have really saved my skin from days where it feels like it's getting dull.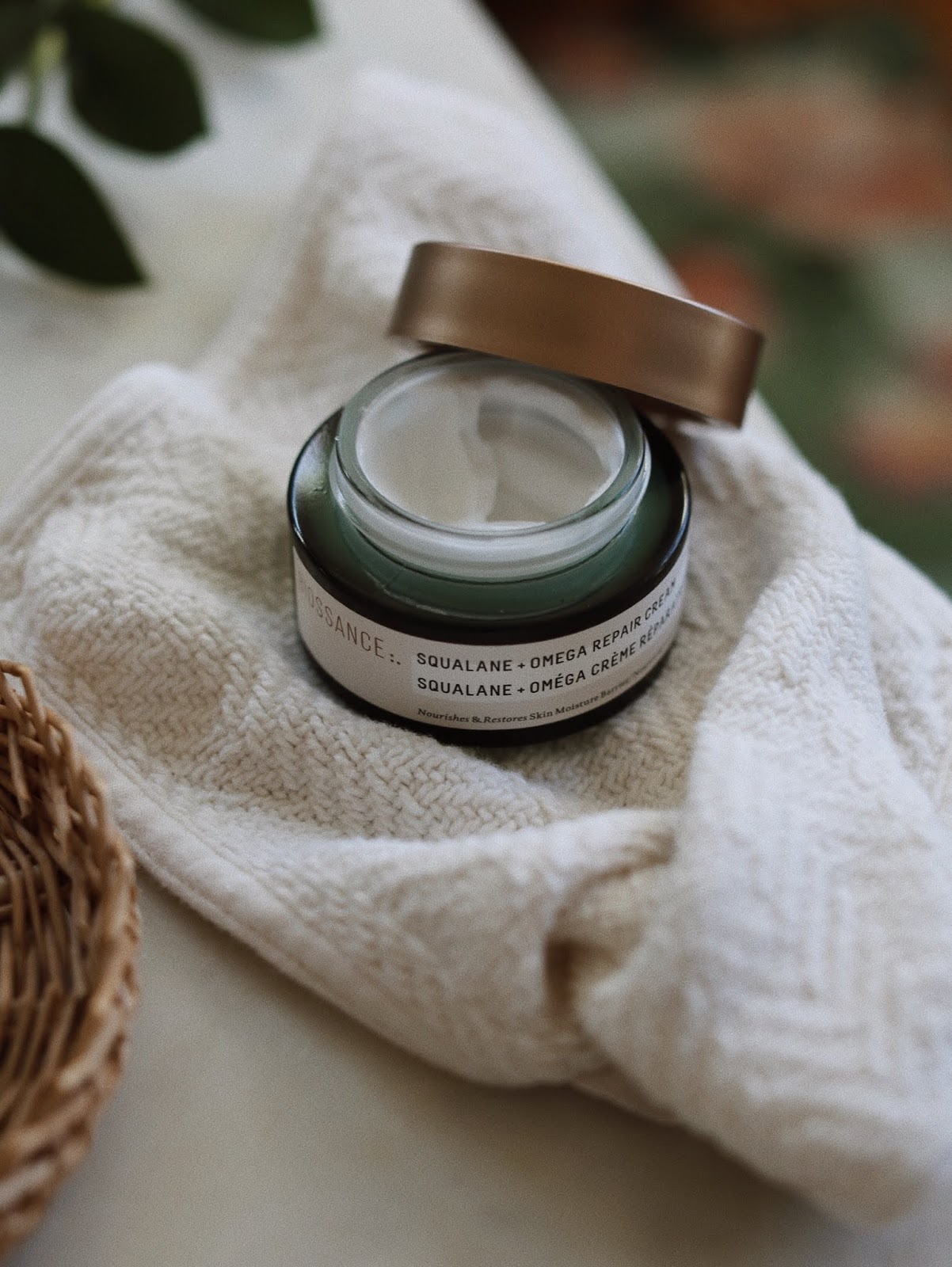 So there you have it! The four Biossance products I can't get enough of, and the ones I will be replacing when they run out. Thank you so much to Biossance for continuing to partner with me – I'm your forever fan girl over here.