I'm not sure how it is where you live, but here in LA, it absolutely feels like Spring.
We've had some much warmer weather as of late, sunnier days, and some truly gorgeous sunsets. Of course, I'm viewing all of this from my house with LA's 'Safer at Home' rules, but that doesn't mean I don't feel that rush of joy once the days start to get longer and the flowers in our neighbors yard begin to bloom. Sure, it feels different this year – everything does. But one thing that never changes for me is my undying love of basket purses.
They're just so easy to grab, understated yet whimsical, and they absolutely beg to be paired with a floaty sundress. This Spring is especially exciting for me, because I CREATED MY OWN SPRING PURSE. I've always dreamt of this, and thanks to the amazing team at By Milaner, we were able to make it a reality.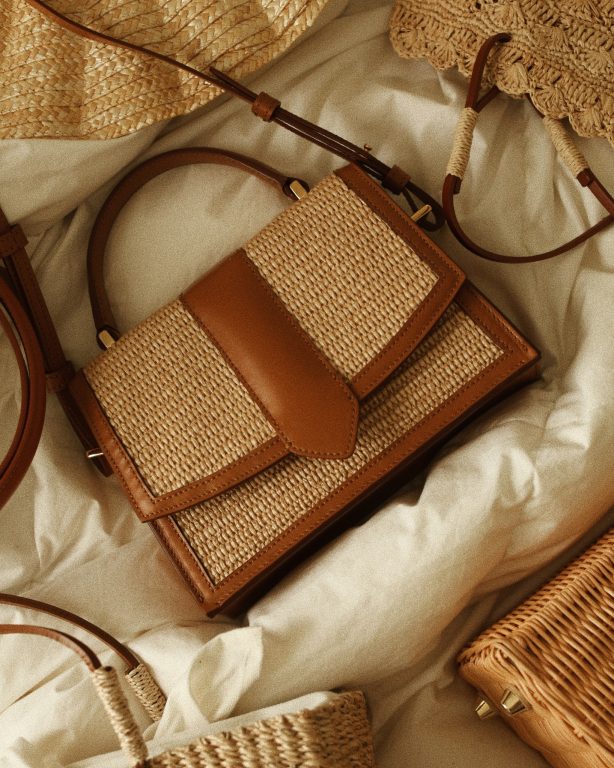 The Fawn Woven Crossbody launched just last week, and already we have raised over $1300 to donate to Direct Relief, with 30% of each sale benefiting their charity. On top of that, the Fawn Woven Crossbody (like all products on By Milaner's site) is made by Italian Artisan families, so each sale helps support their incredible work. The Italian economy has especially been hit hard by Covid-19, so anything that I am able to do to help these talented artisans is just the icing on the cake.
Today I wanted to share not only the Fawn Woven Crossbody, but also a round-up of some of my favorite basket purses and woven styles. After all, it's the best time to show that together these smaller labels are so much stronger than they are apart. I'm featuring my favorites from Poléne, Orles, Sézane, and Lack of Color alongside my own launch, and it feels so amazing to see them all together. Scroll down to see my picks.