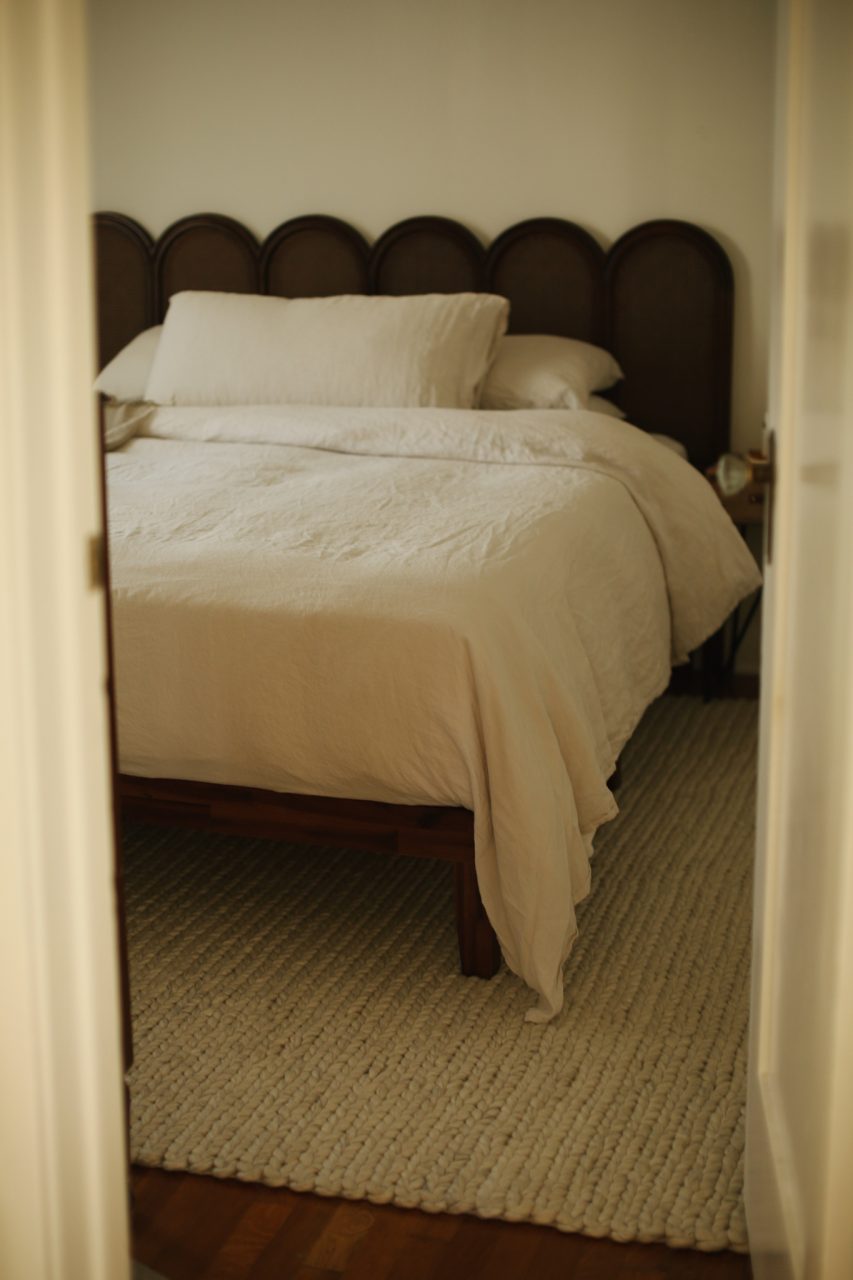 When we moved into our new home in September, one of the spaces that I knew immediately what I wanted to do with it was our bedroom. Every other room has been a slow evolution of ideas, but when it comes to where we sleep, I had a vision from the start that we were able to execute once we sourced the right pieces.
Because our house is larger than the last places we lived, I knew I wanted to keep our bedroom minimal. No extra surfaces to collect knick knacks (and let's be honest, dust) no trying to turn it into a multi-functional space (goodbye clothing rack) and no armchair to collect the inevitable pile of clothing (I'm always guilty of this). A lot of this was because while the house itself is larger, the bedrooms are pretty small. So rather than jam things into a tight fit, we decided to let this room serve only one real purpose – a place to relax and sleep in.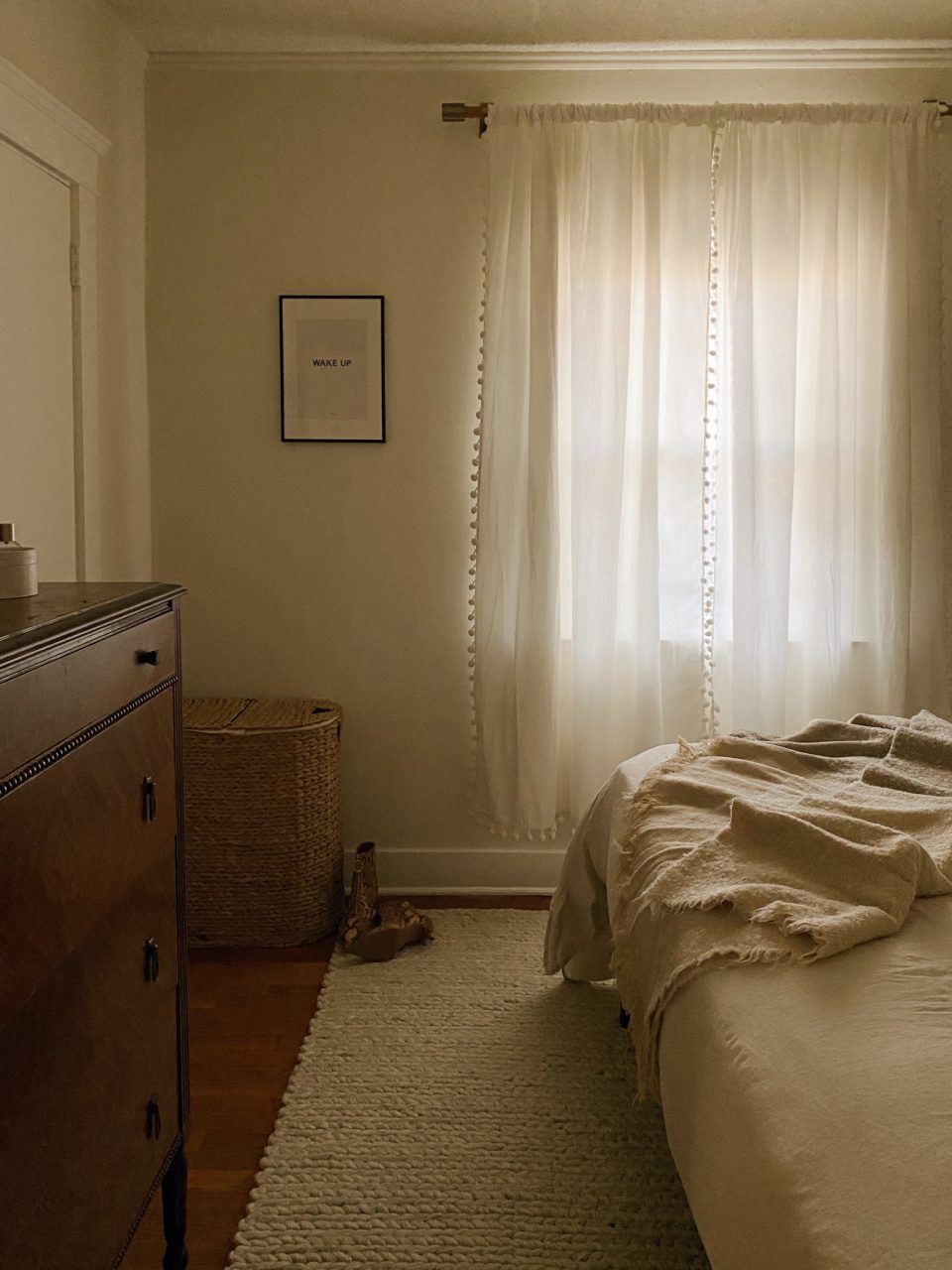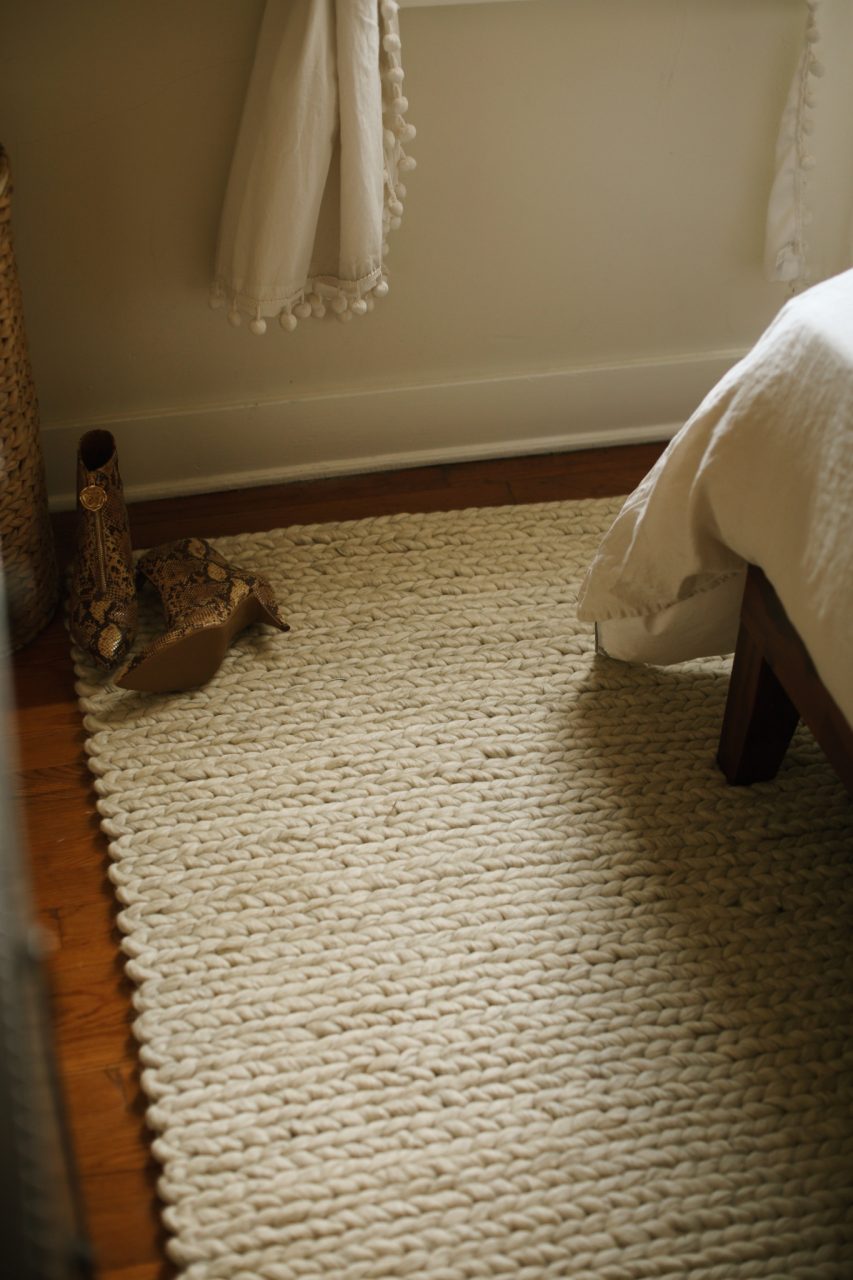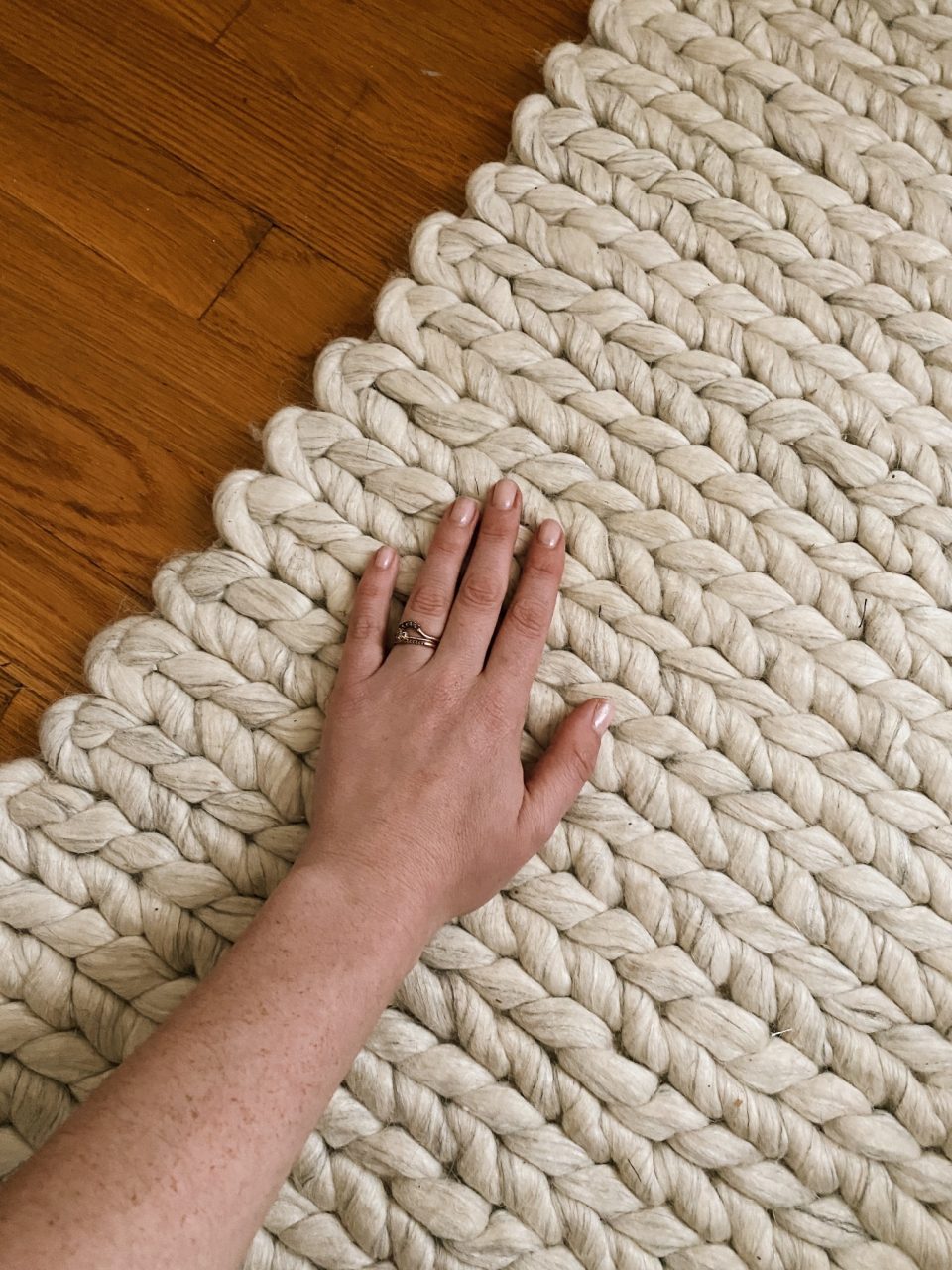 While I knew I wanted to keep the objects and the color palette limited and neutral, there is one area that I especially wanted to play with – texture. I think playing with different textures keeps the space fresh and interesting, and the muted color palette keeps it cohesive. Of course, this space isn't done-done – there are still some throw pillows and artwork to source (maybe some wallpaper), and the curtains are temporary, but we've nailed the major details. It all really came together when I found this chunky knit rug by Ben Soleimani. I absolutely love the texture of the braids on it, and it absolutely pulls the whole space together. I'm really hooked on their designs and am contemplating getting another Ben Soleimani rug for our living room once it's completed. The quality and designs are just all so chic.
We combined it with an antique headboard and dresser (both found secondhand) and a new mattress with linen bedding from Tuft&Needle. We're only a few days into having our first King size (!!!) mattress and we are both already sleeping SO much better. It's not just having the extra space (which is great since Mops has always slept in bed with us) but also the style of the mattress. We opted for the Hybrid Mattress and it is a DREAM. Eric has back trouble when he normally wakes, but has reported feeling great in the morning. I tend to toss and turn, but have been sleeping through the night easily. I can't wait to see how much better we both will feel in a week, a month, or even a year from now, but it is a BIG thumbs up from both of us so far.
There are some other little details that you can see below including the vintage reproduction light switches that Eric is installing throughout the house, but I'll have more on that later. The house is moving along and things are finally taking shape. And for now, this little space feels perfectly cozy and perfectly us.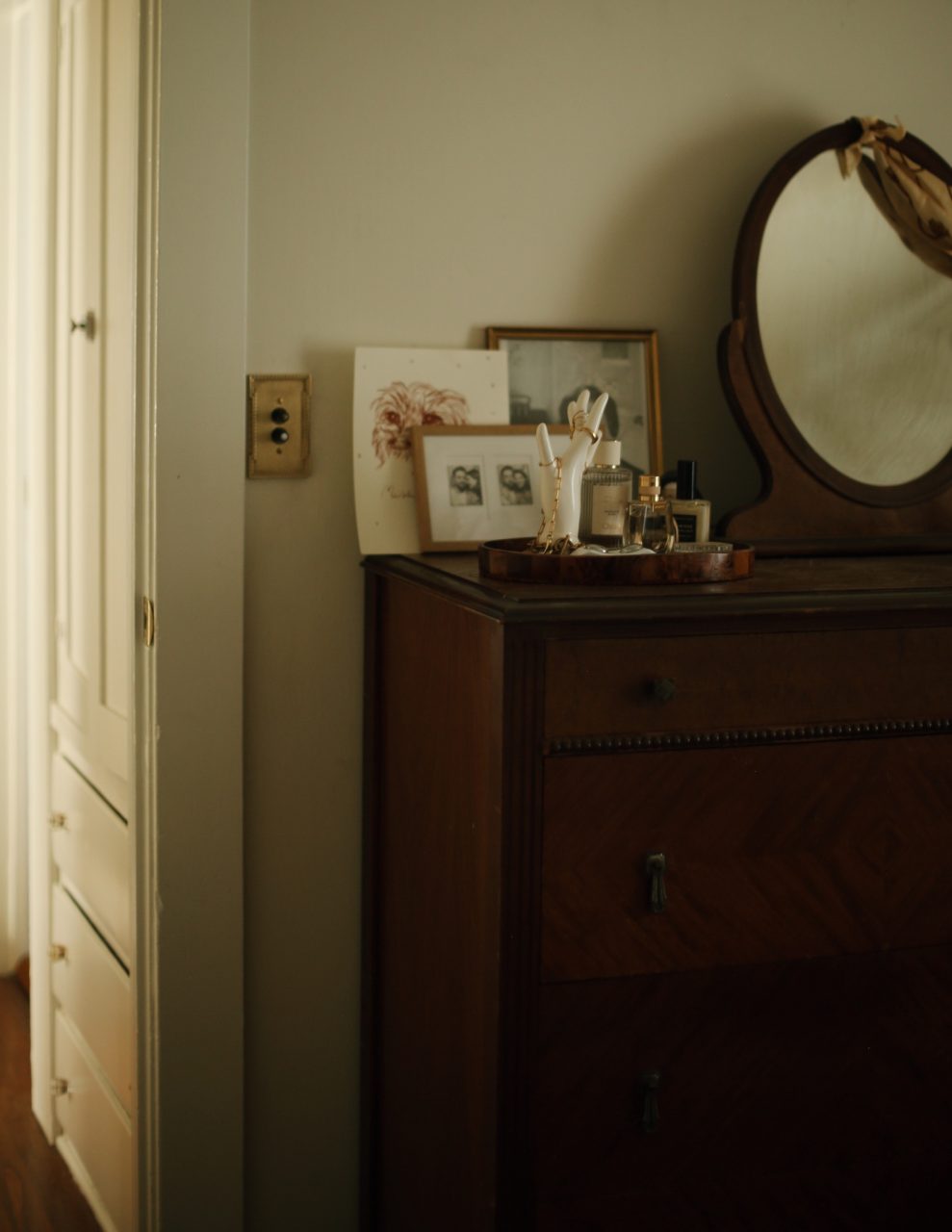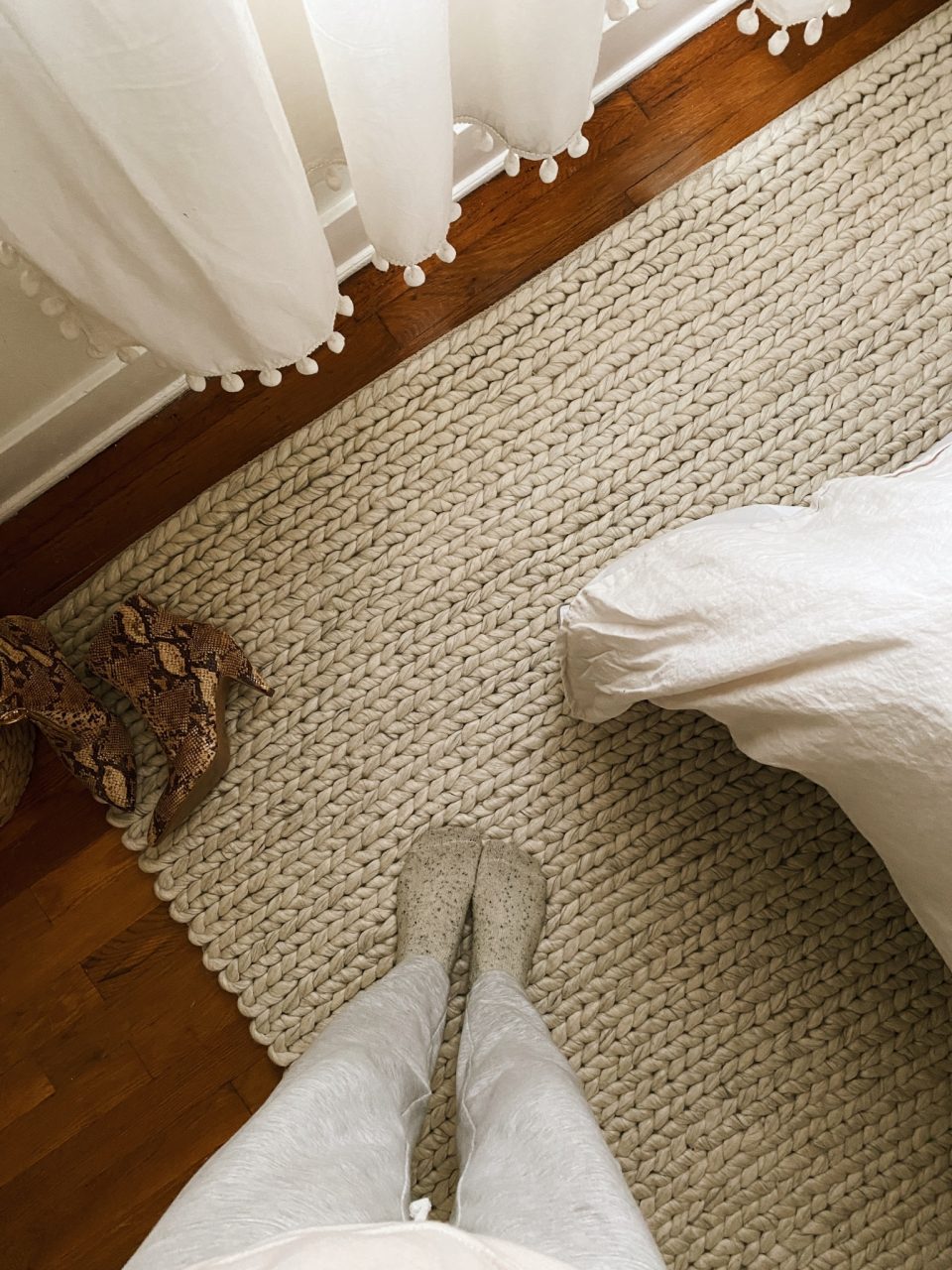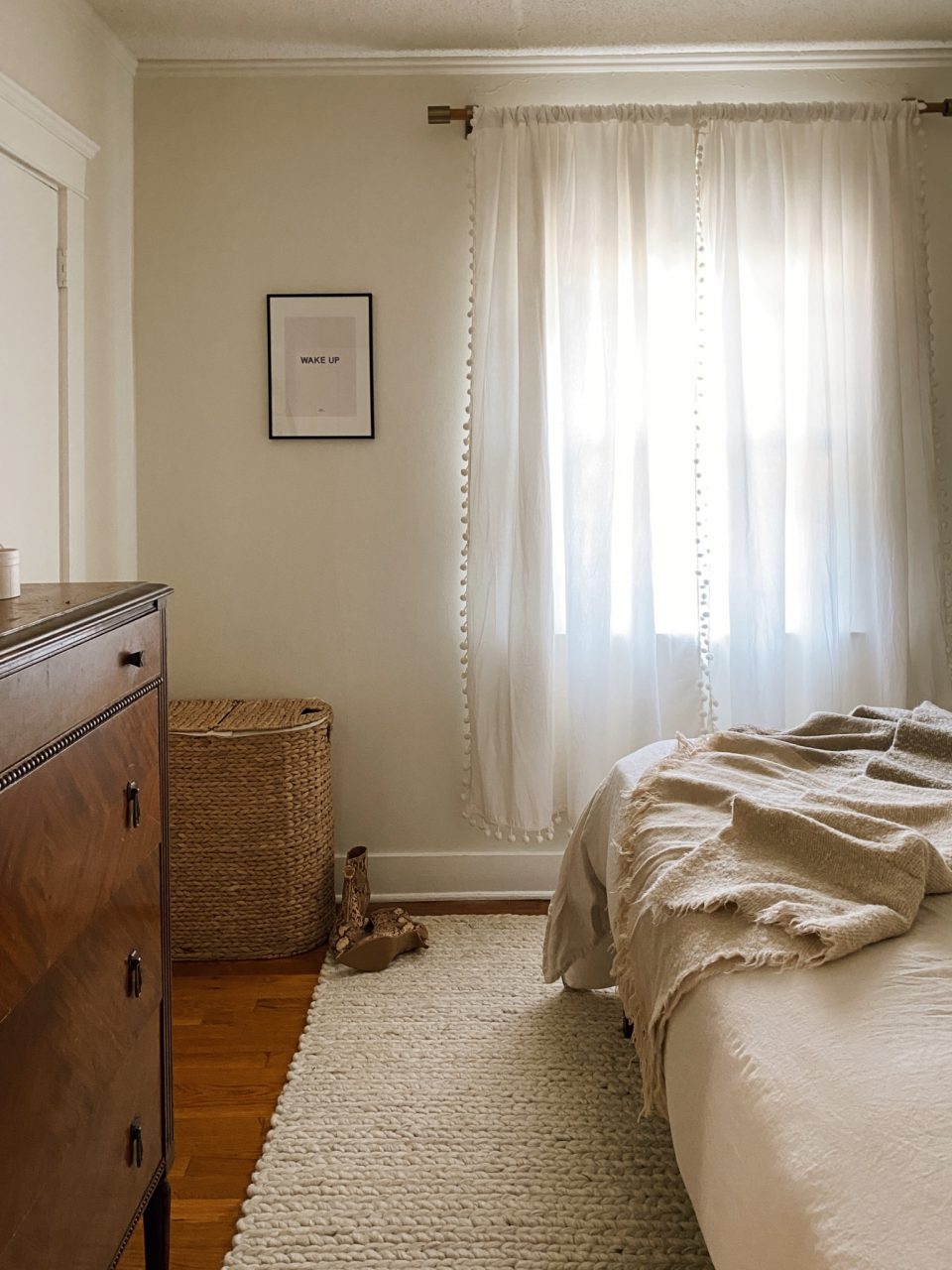 Double Laundry Basket / PomPom Blackout Curtains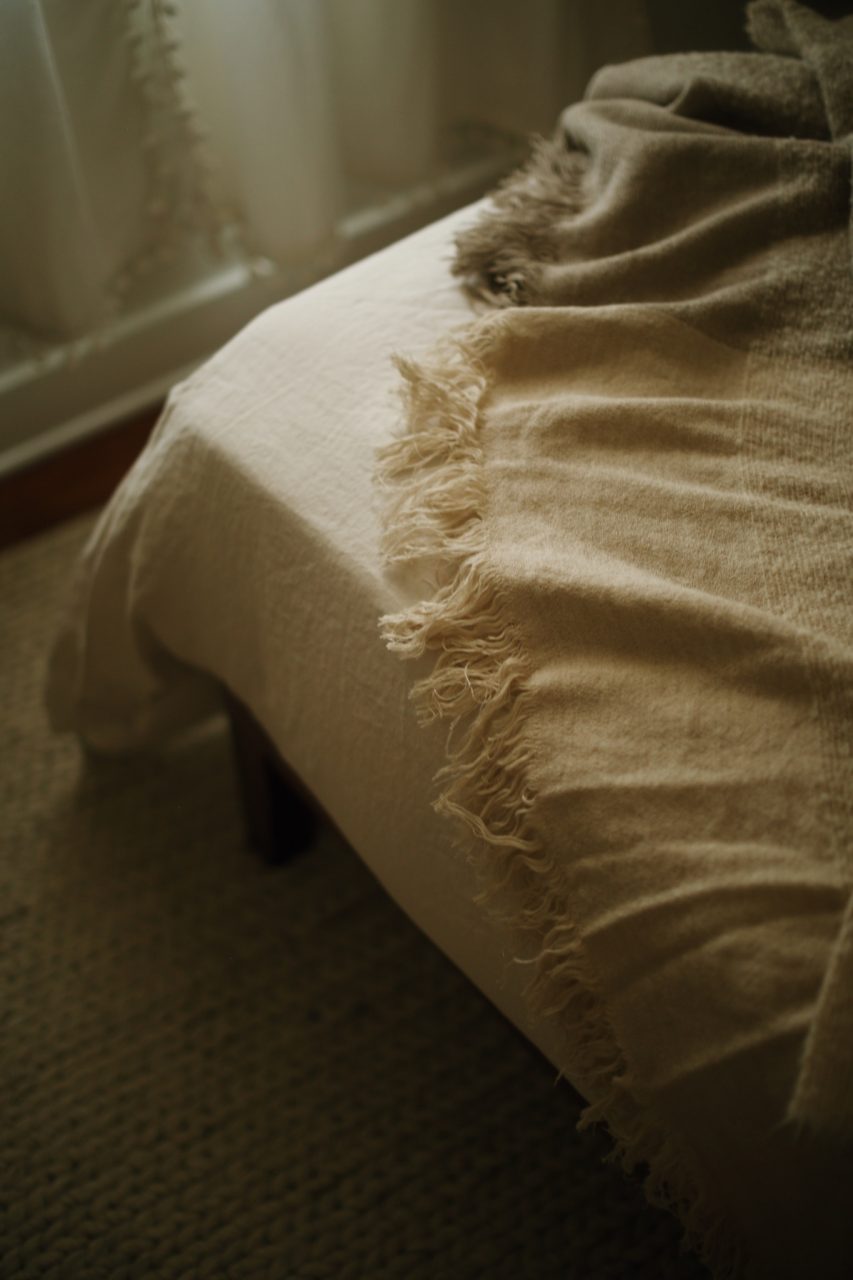 Wake Up / No Thank You Print Set
Rug + Mattress generously gifted – all opinions expressed are my own.