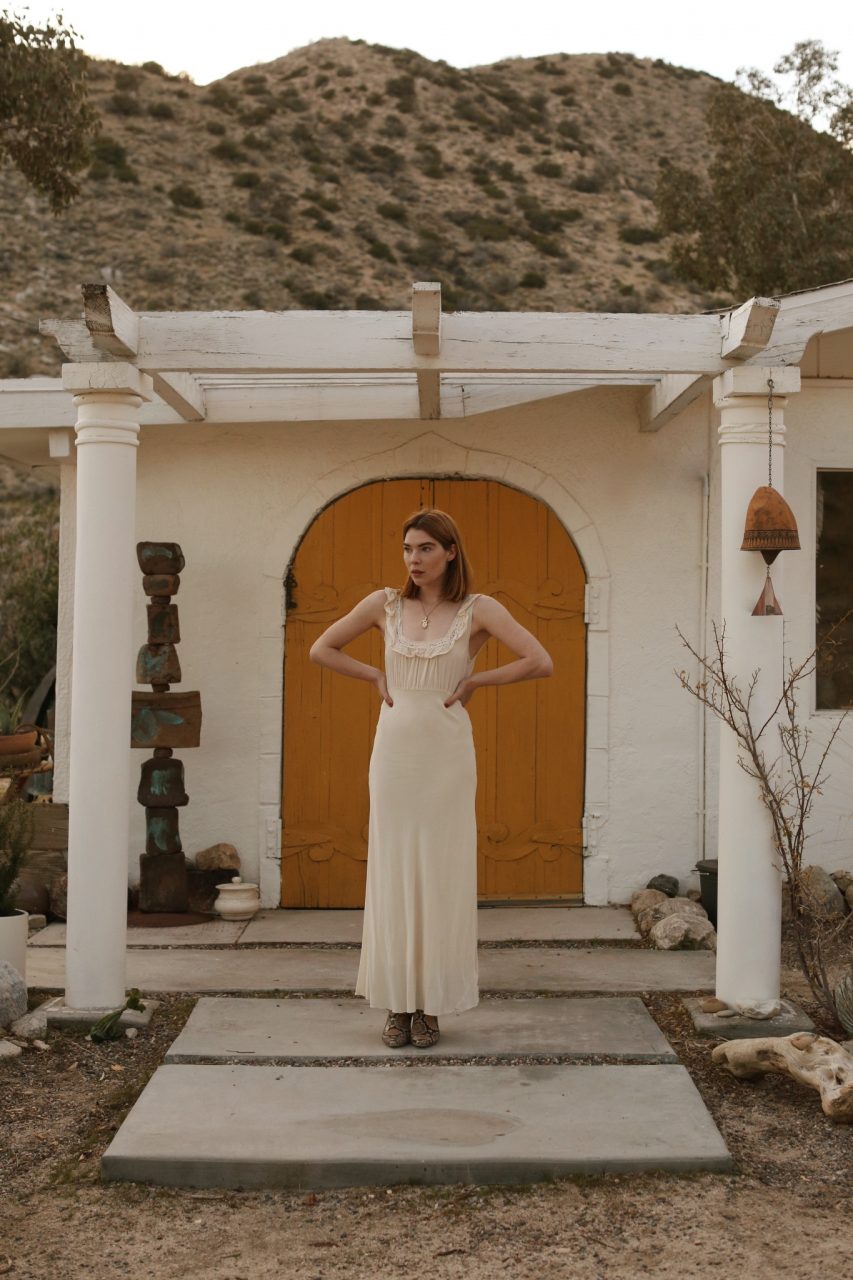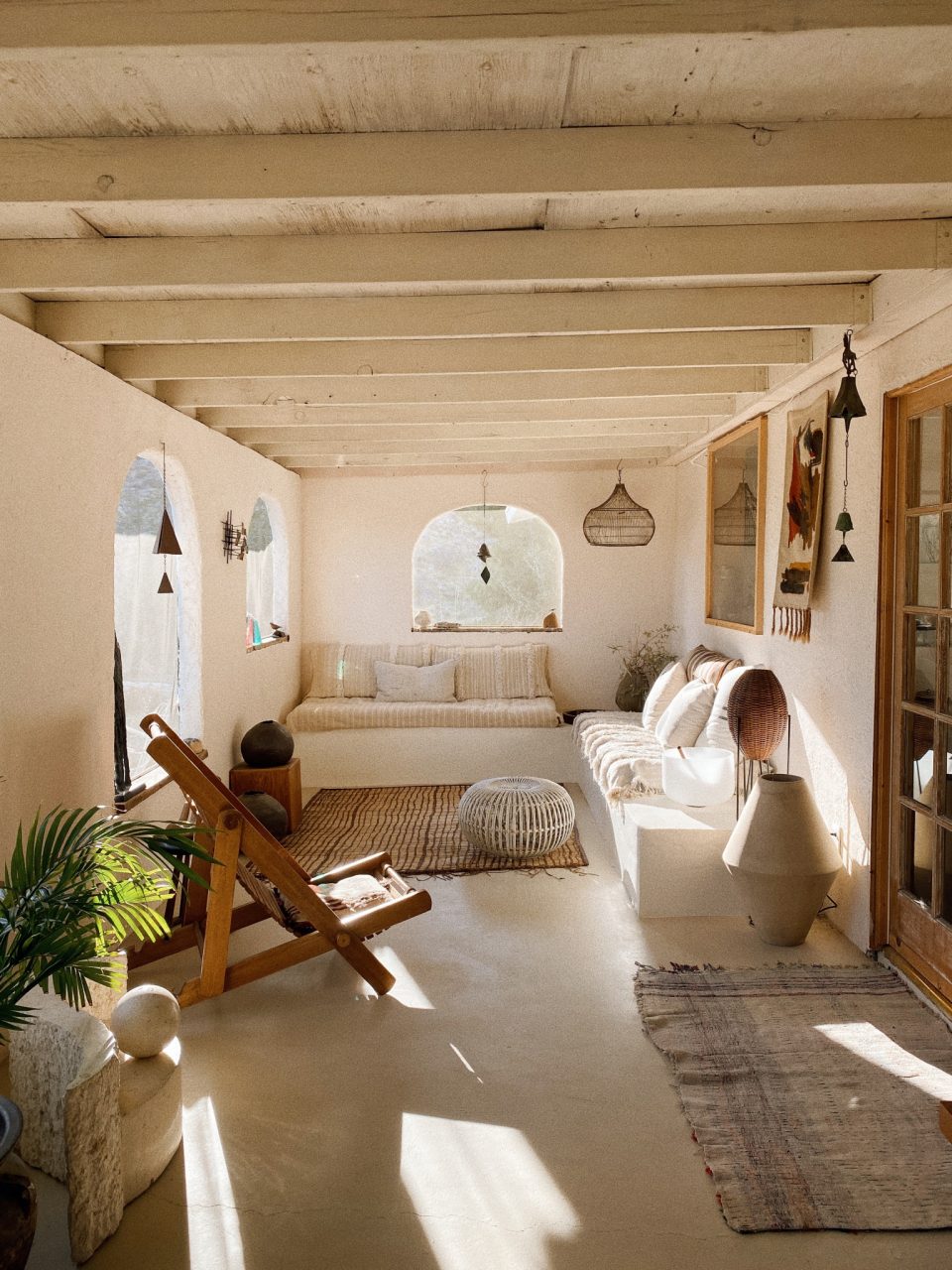 Last weekend, I had the pleasure of staying at the Merchant House, designed by Merchant Modern. We drove out to the desert and checked in for a weekend of checking out. I limited my phone time, read a book, shot some photos, and did some masking. It was nice to just disconnect and wake up with the sun in the morning on the sun porch, and sleep with the dim moonlight at night. I fell in love with every detail of the house, and I know you will too. Scroll down to see more photos from our stay, plus details on how to book your own trip.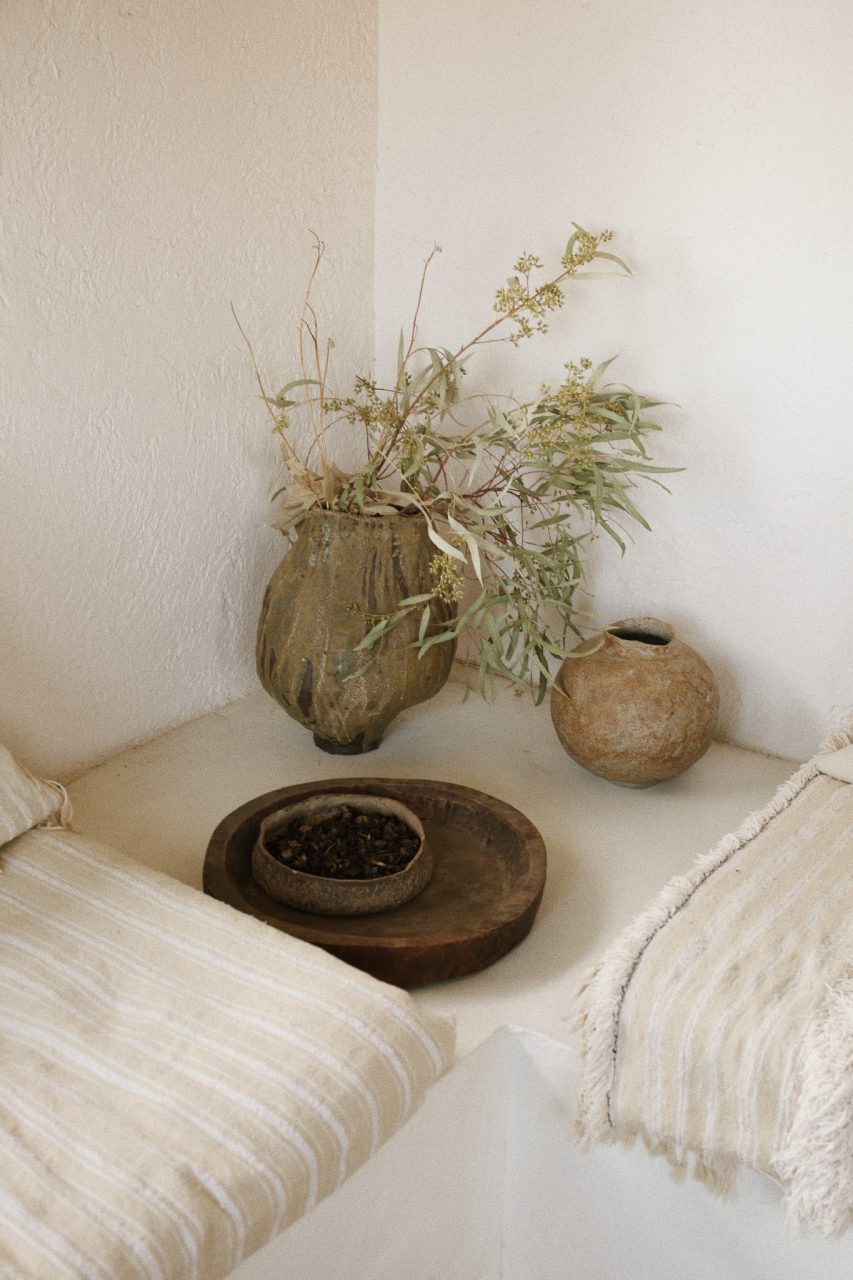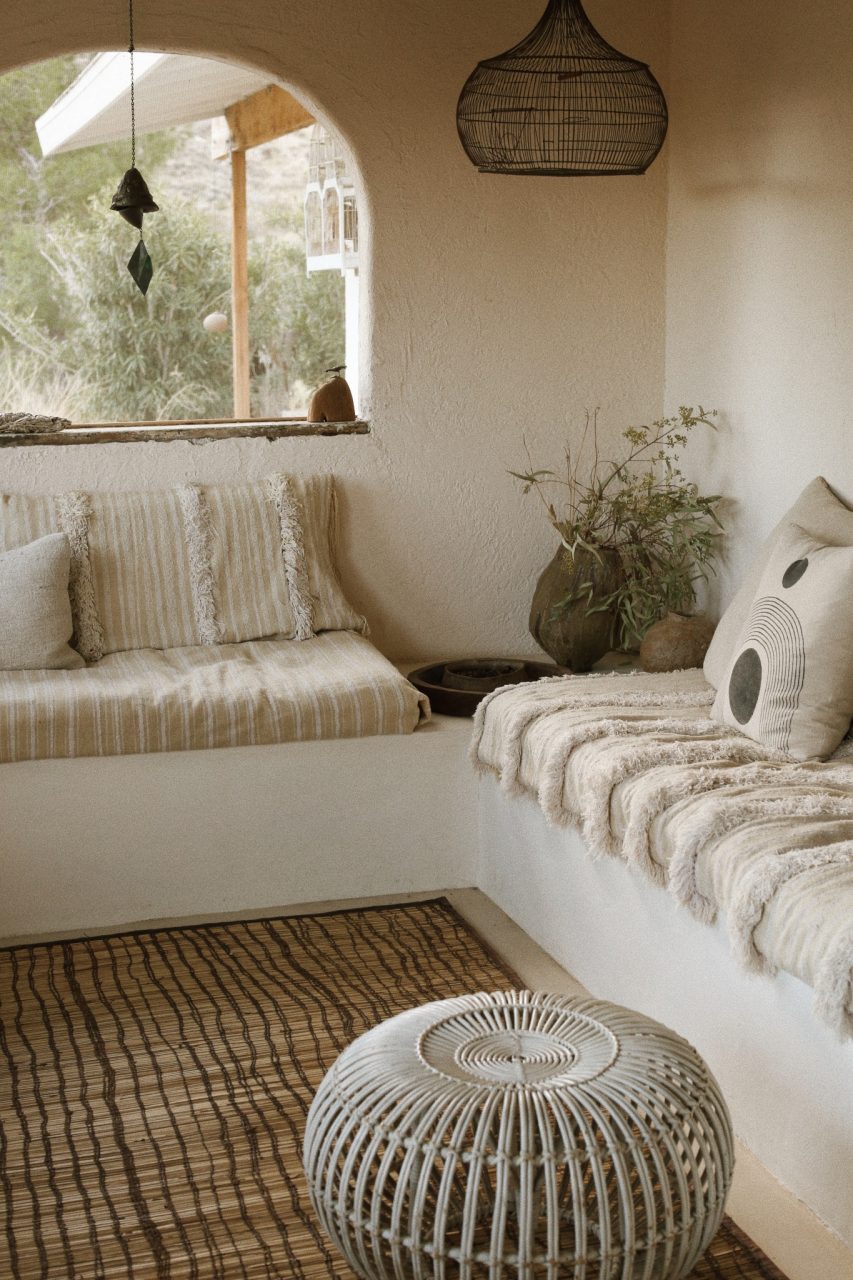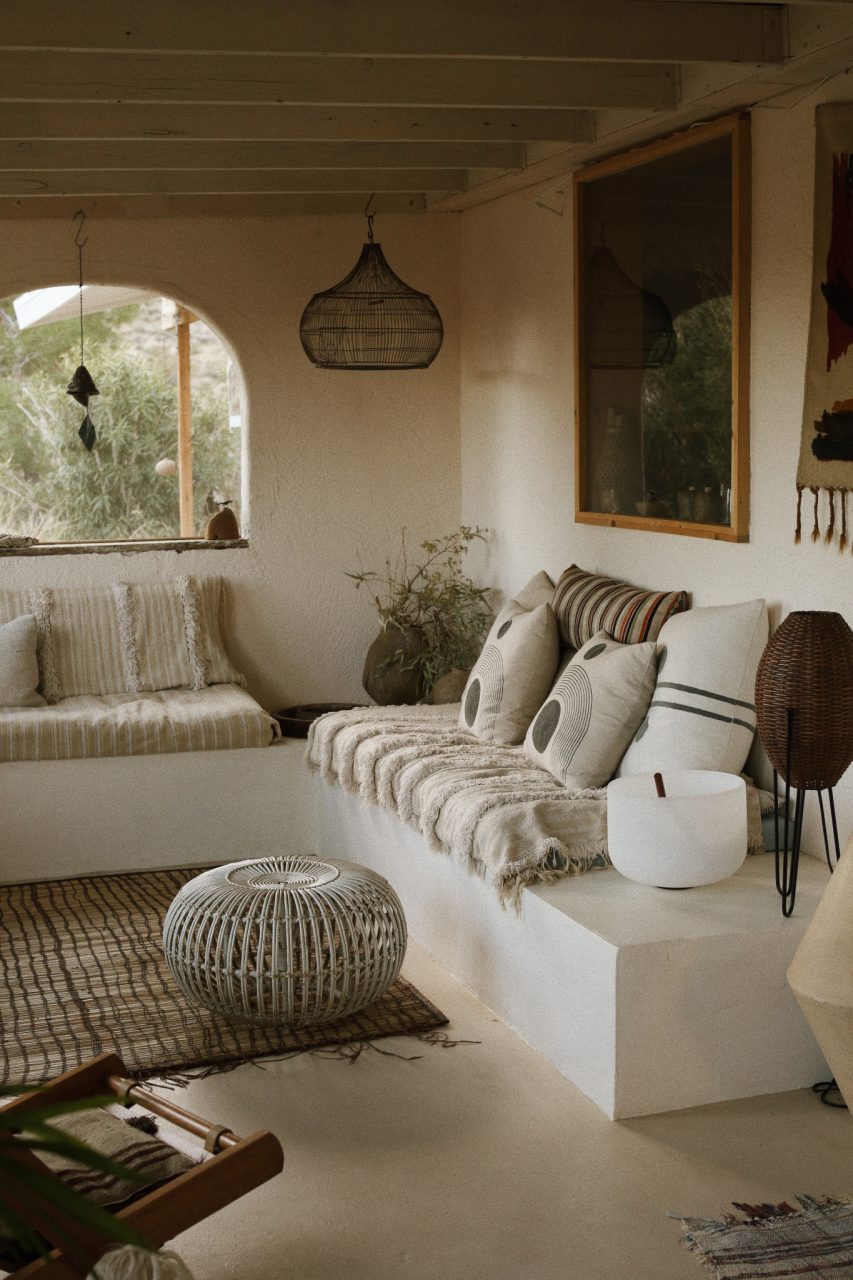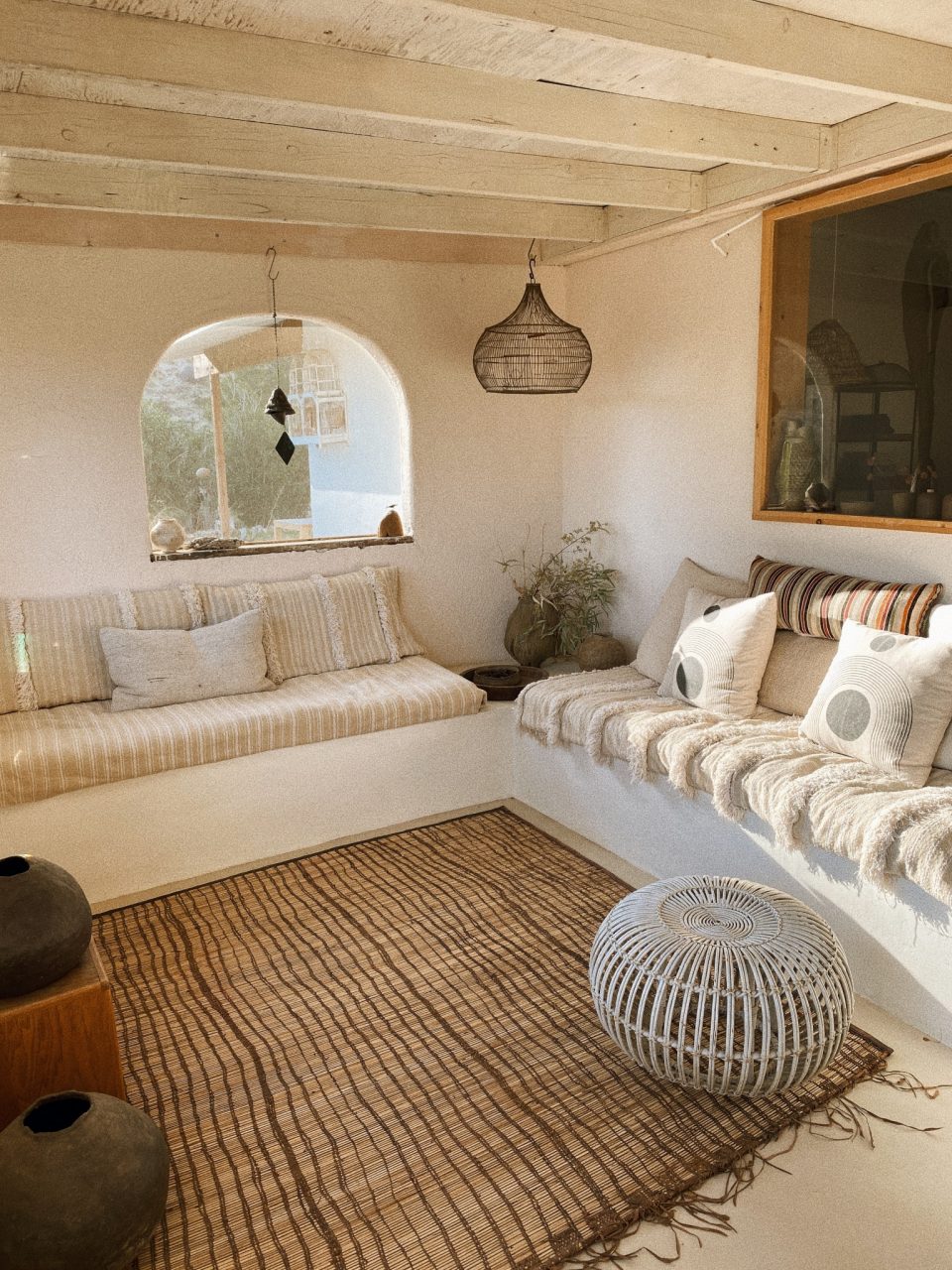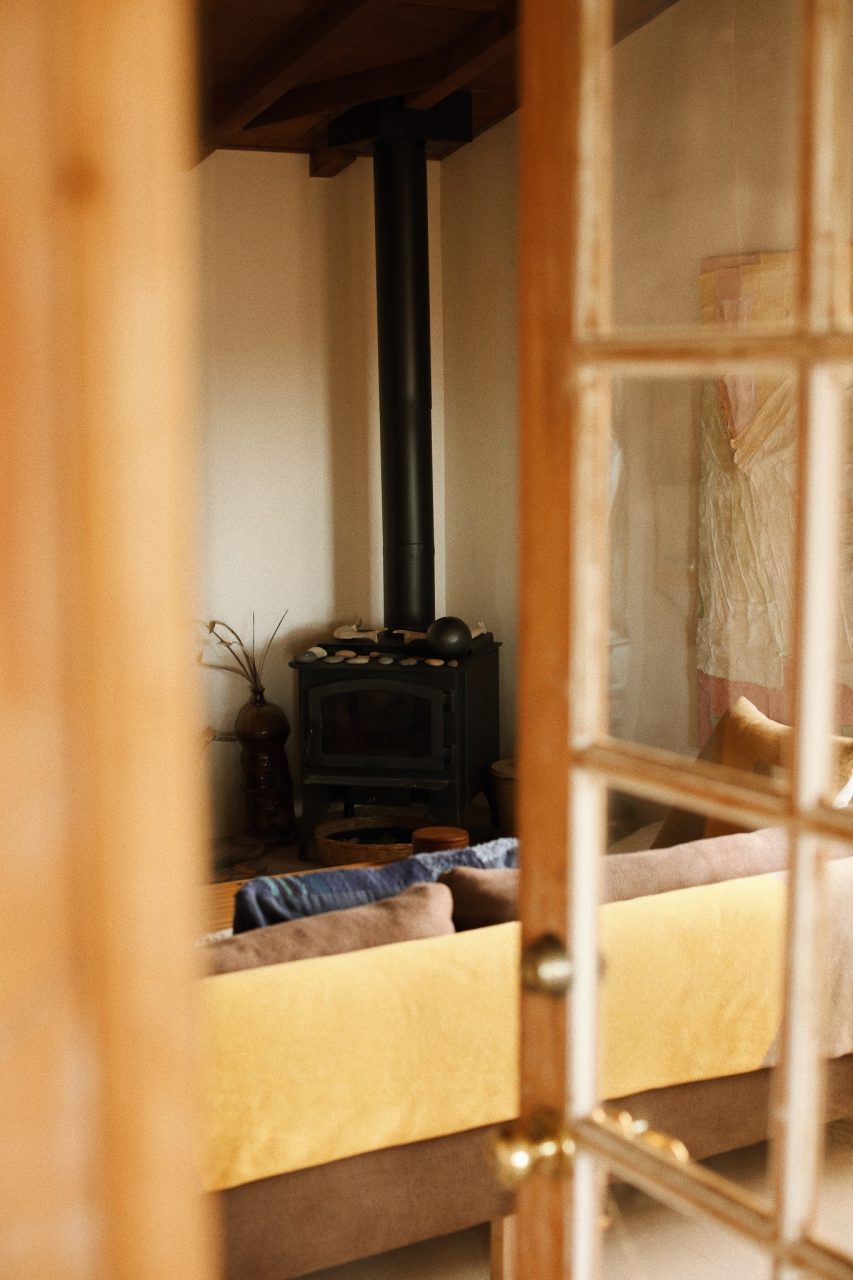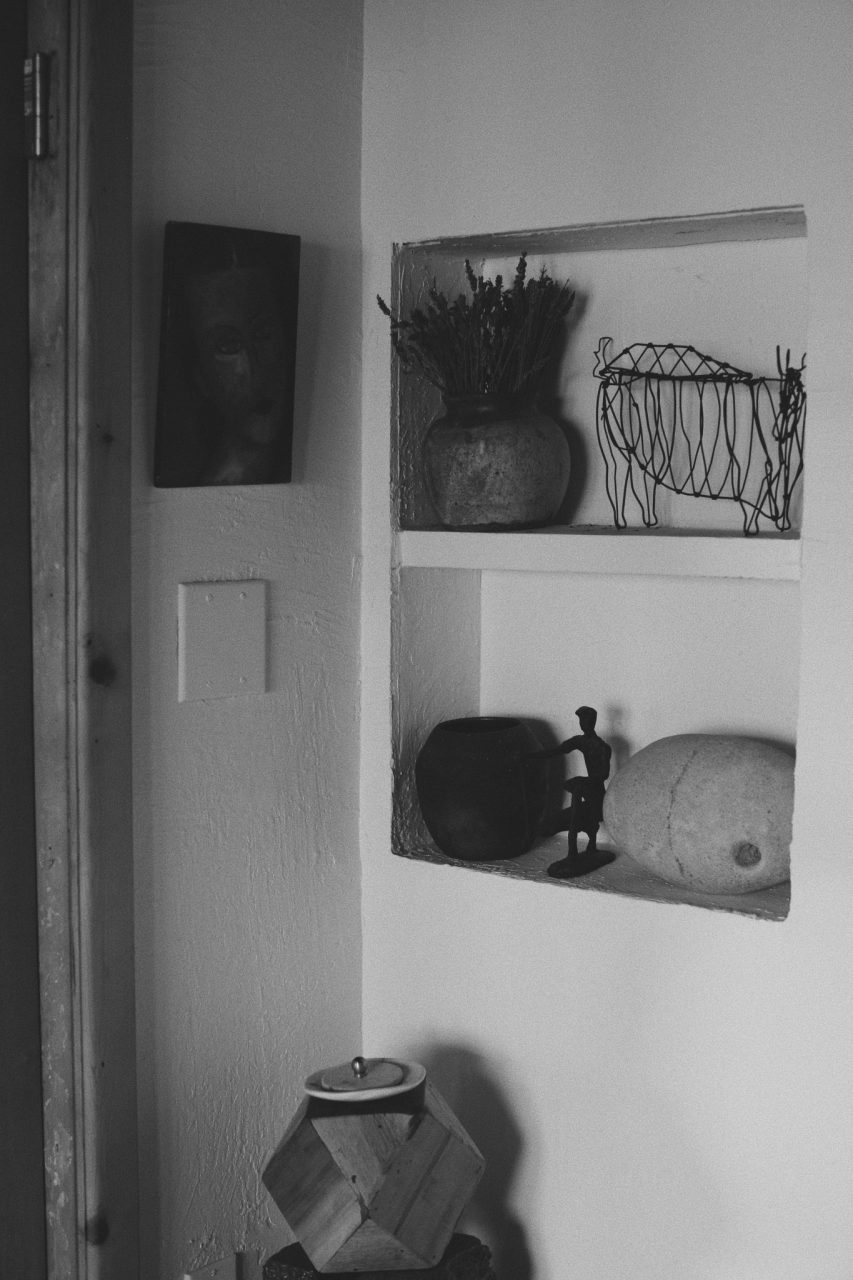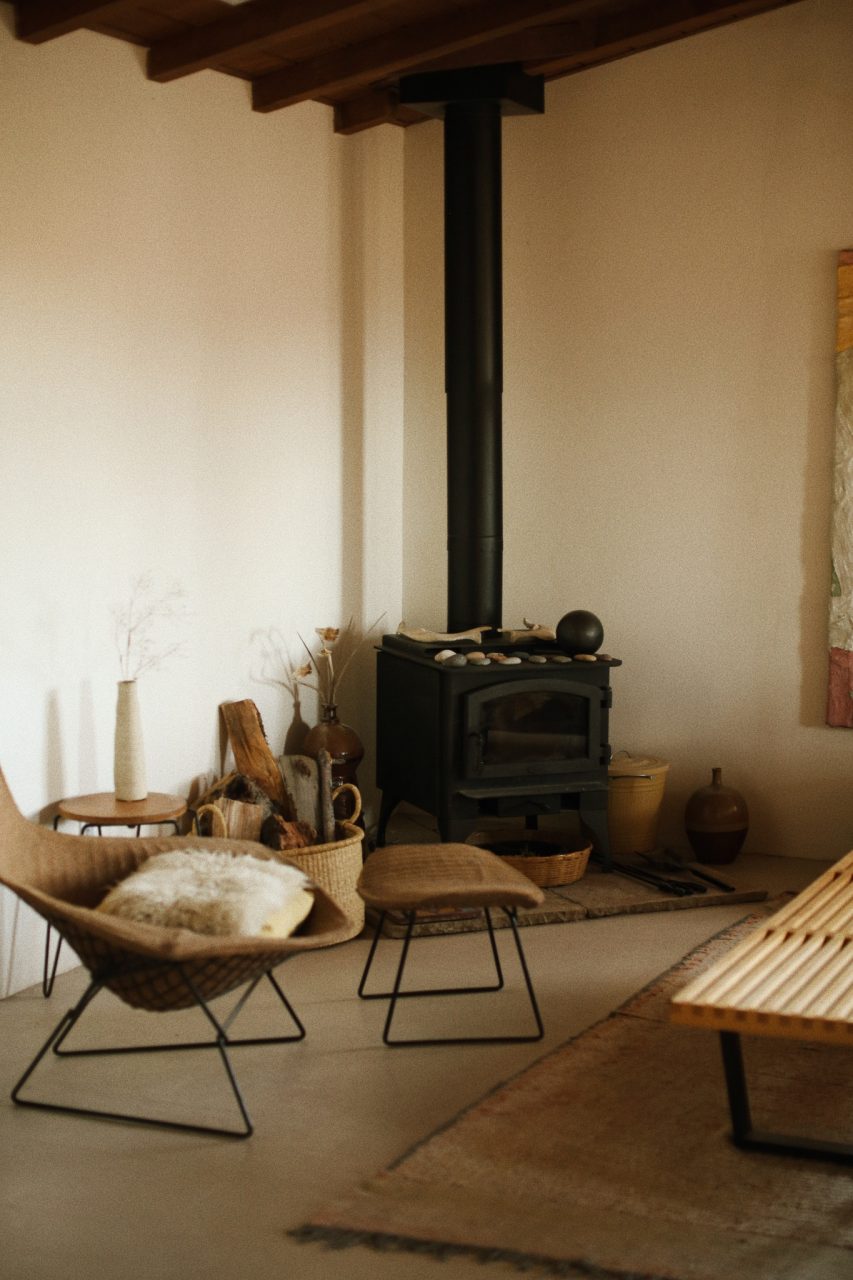 As I mentioned above, the house was designed by Merchant Modern, and every detail was perfection. The artwork, the furniture – none of it was overdone. It felt like the perfect desert escape, worthy of a Georgia O'Keefe painting. While the space is not currently available on Airbnb, there is a direct contact form to book it for either a stay, or even a shoot.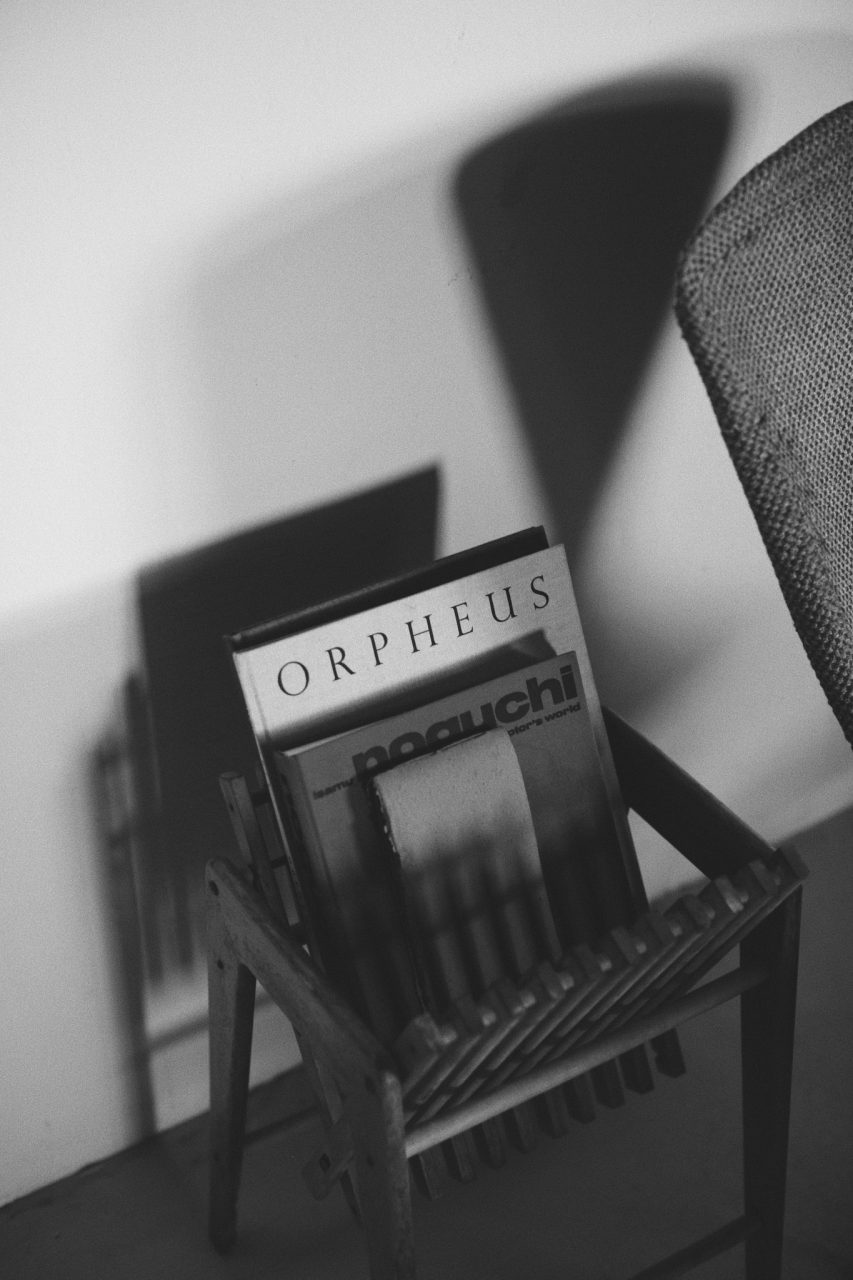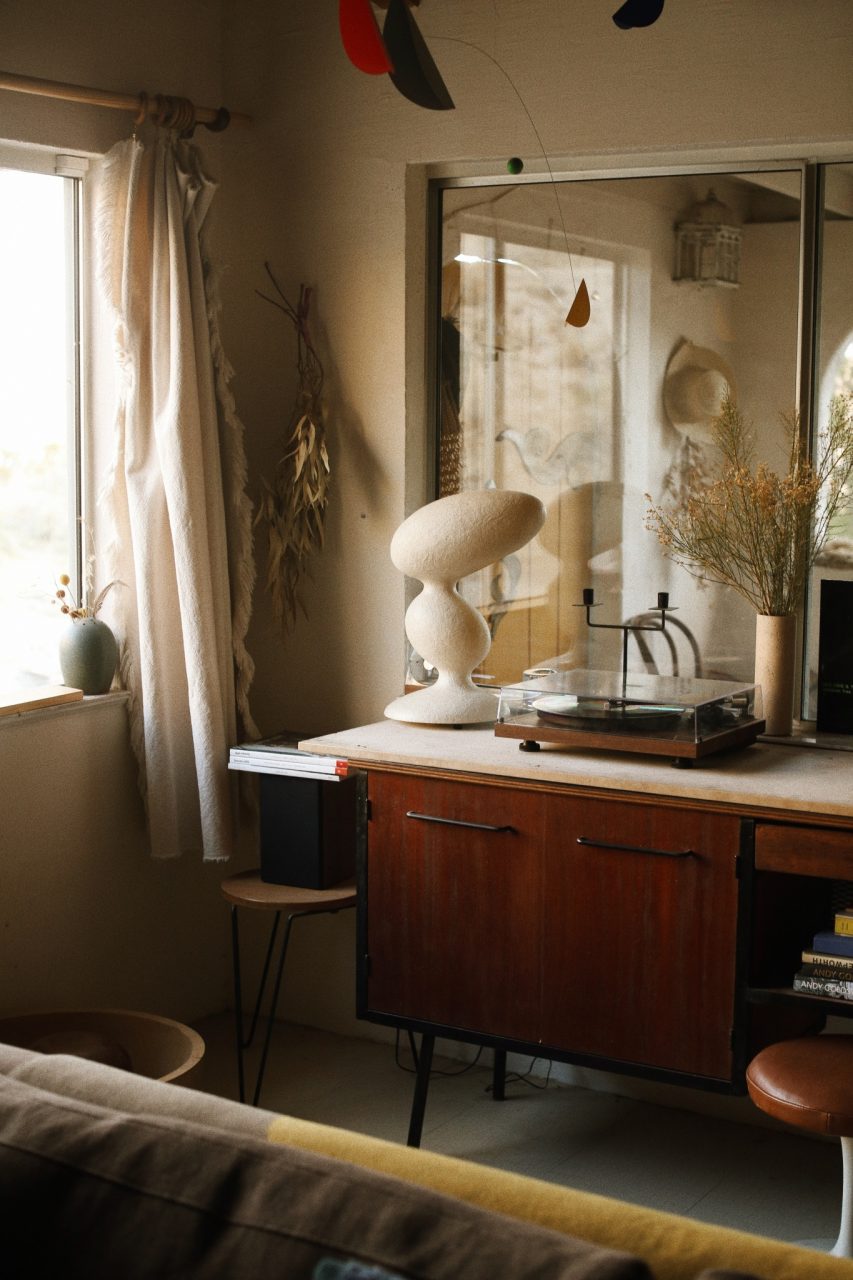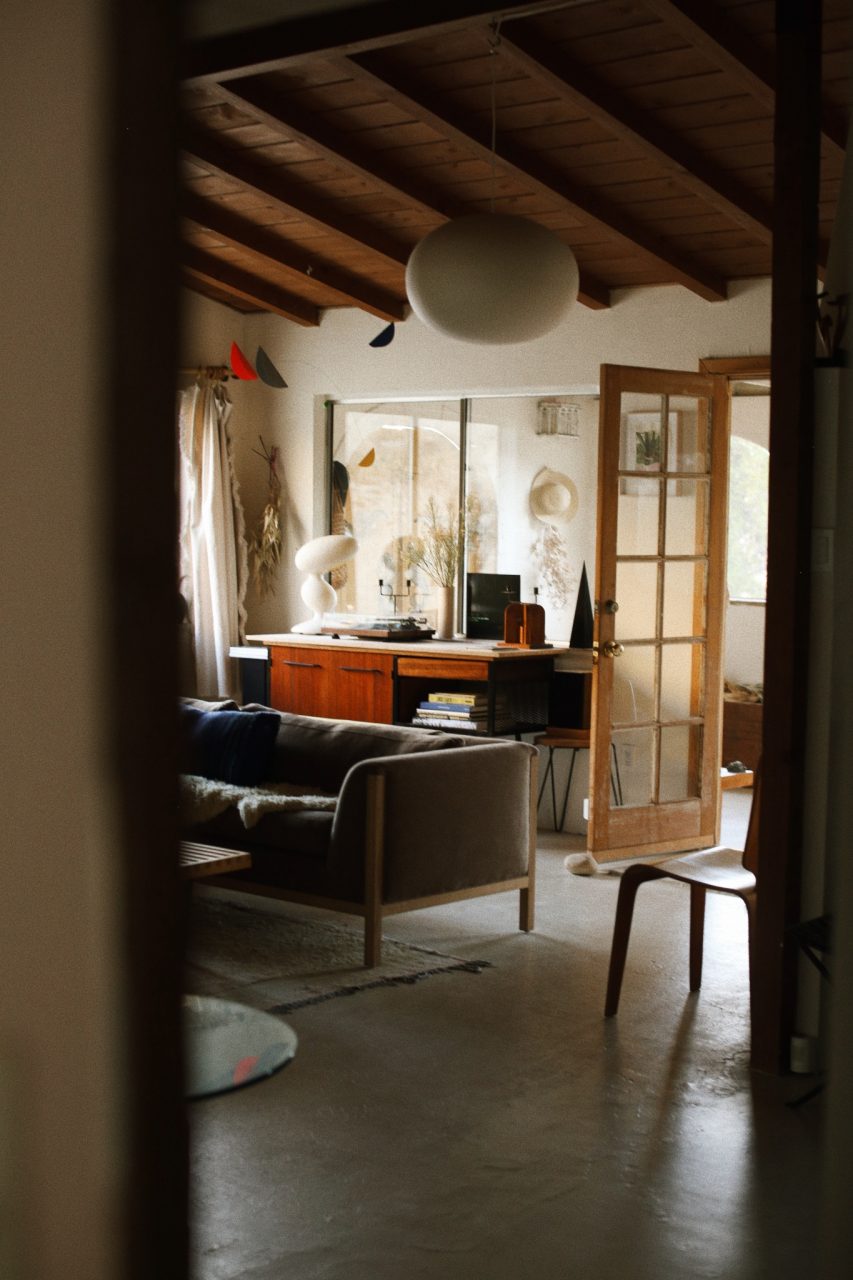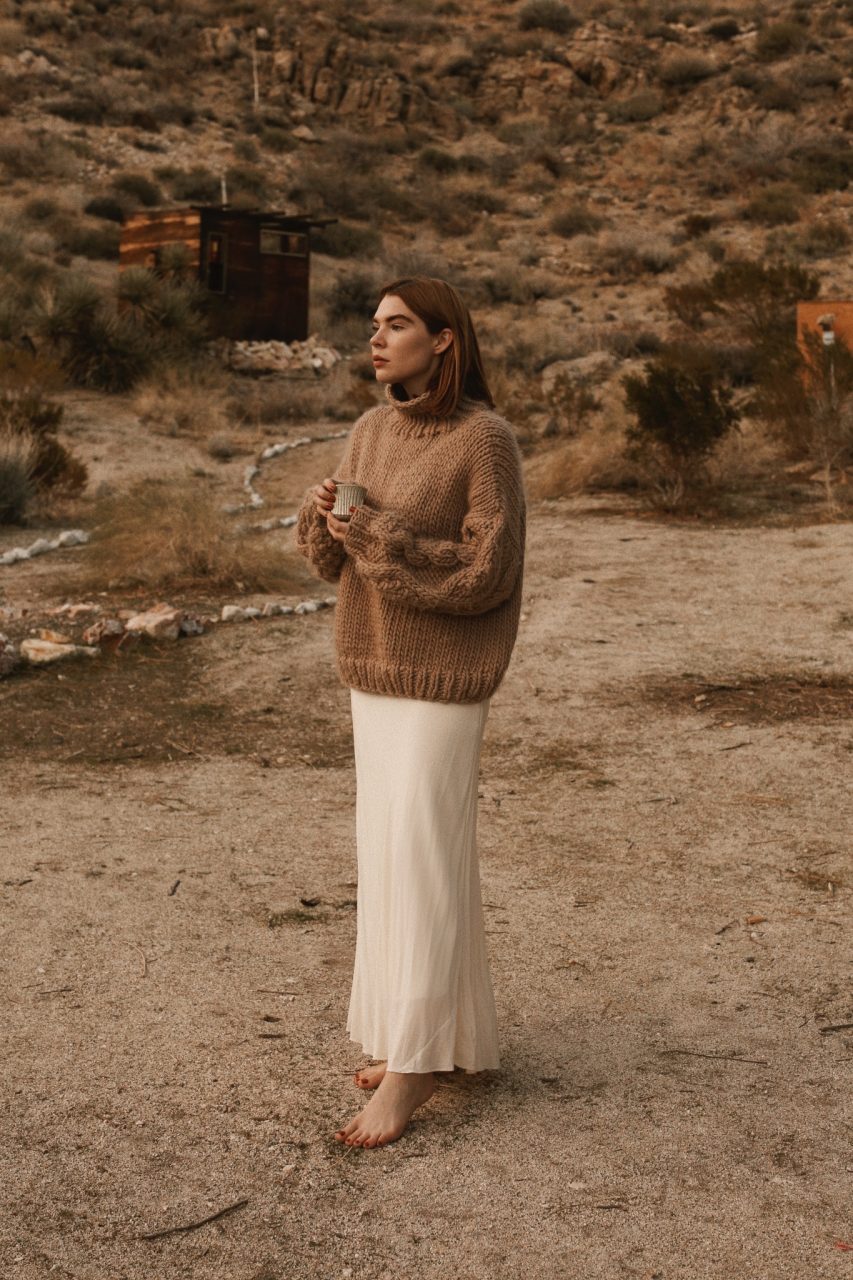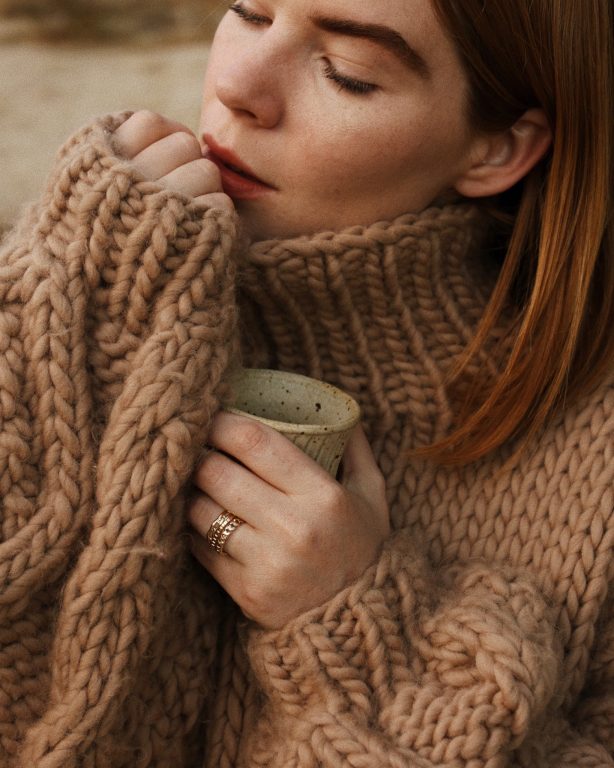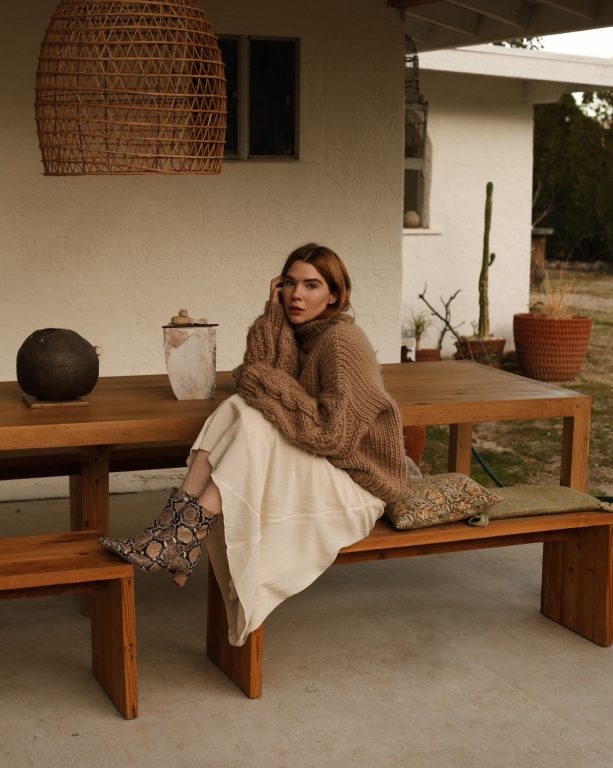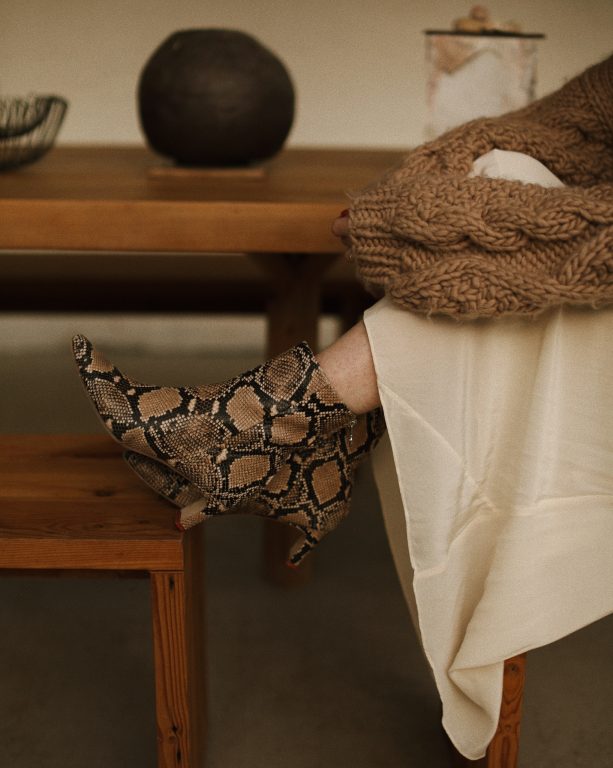 Sweater by I Love Mr Mittens
Dress by Dôen
Boots by Aeyde
Rings by Aurate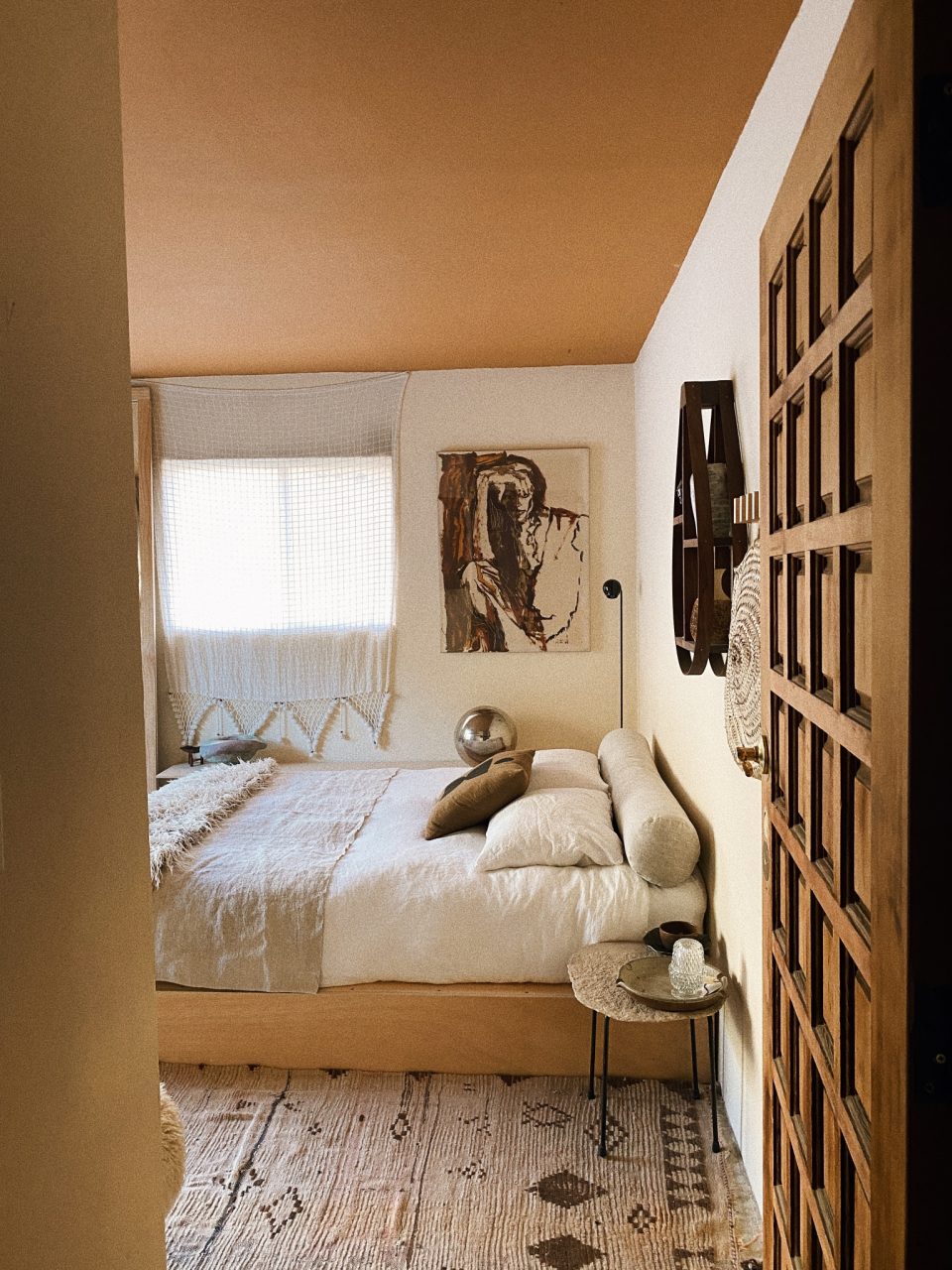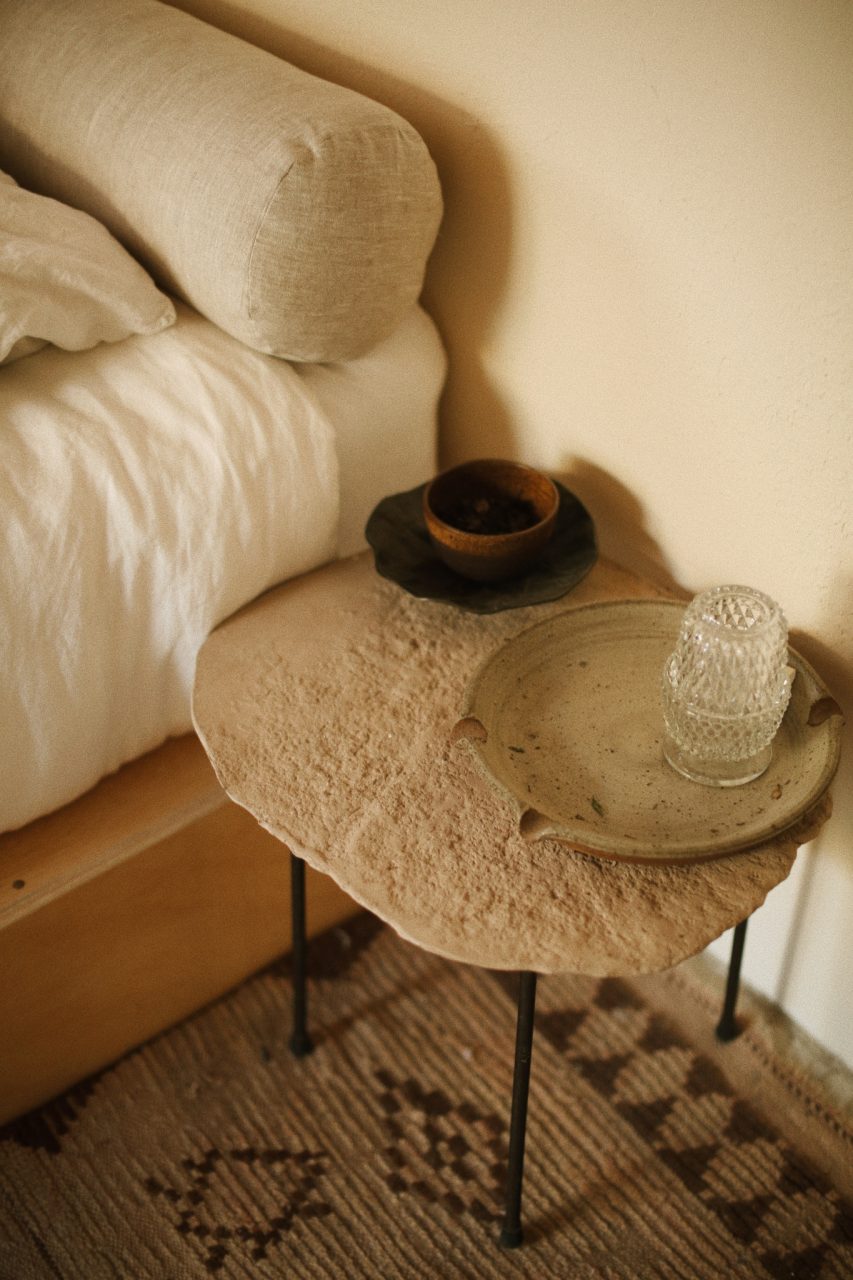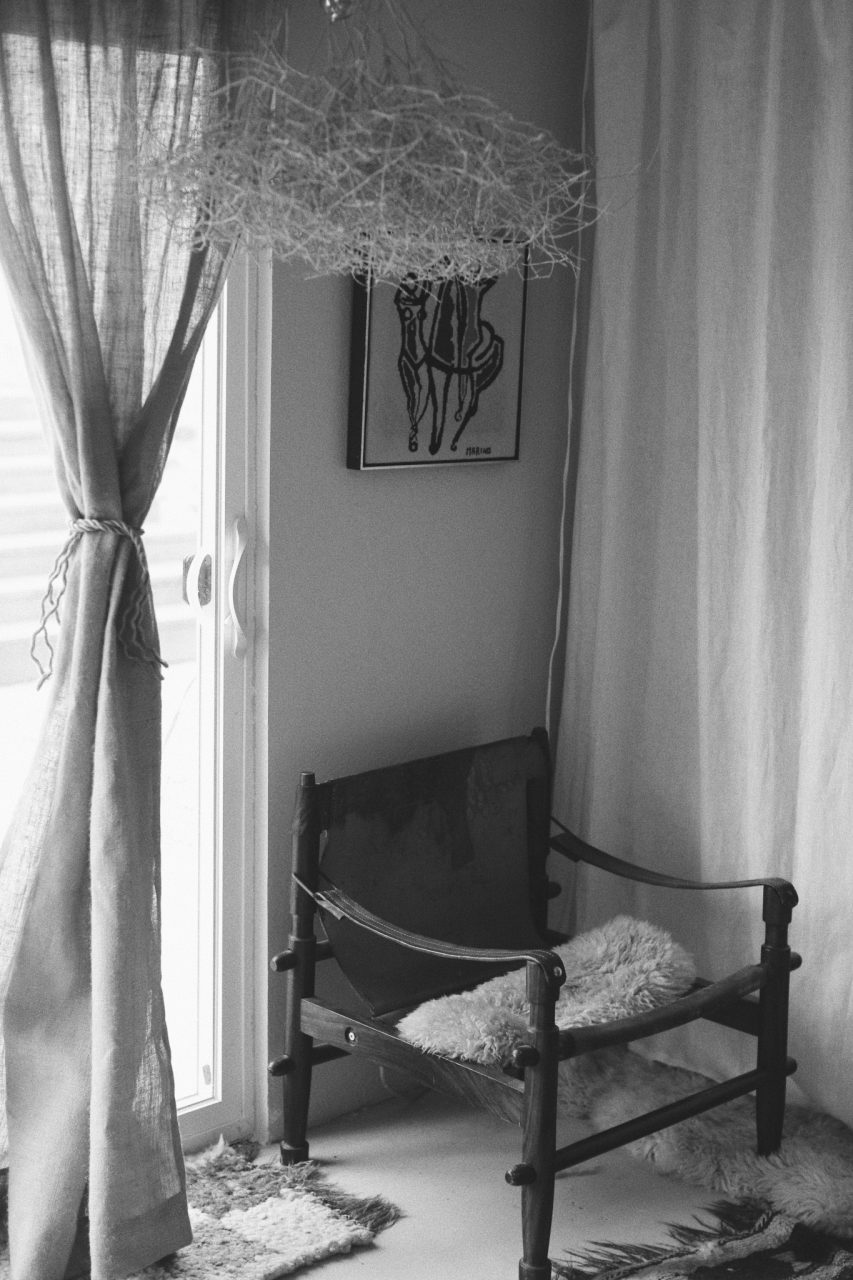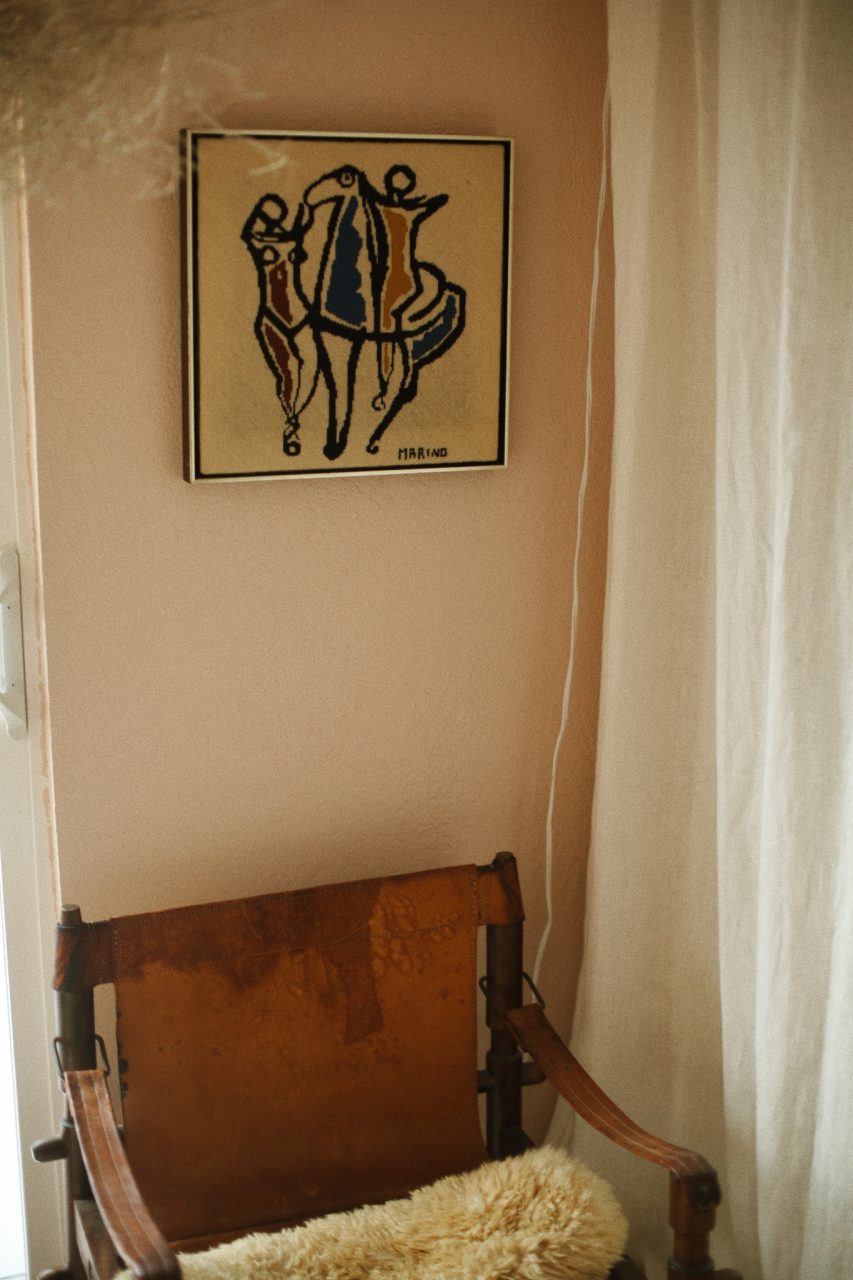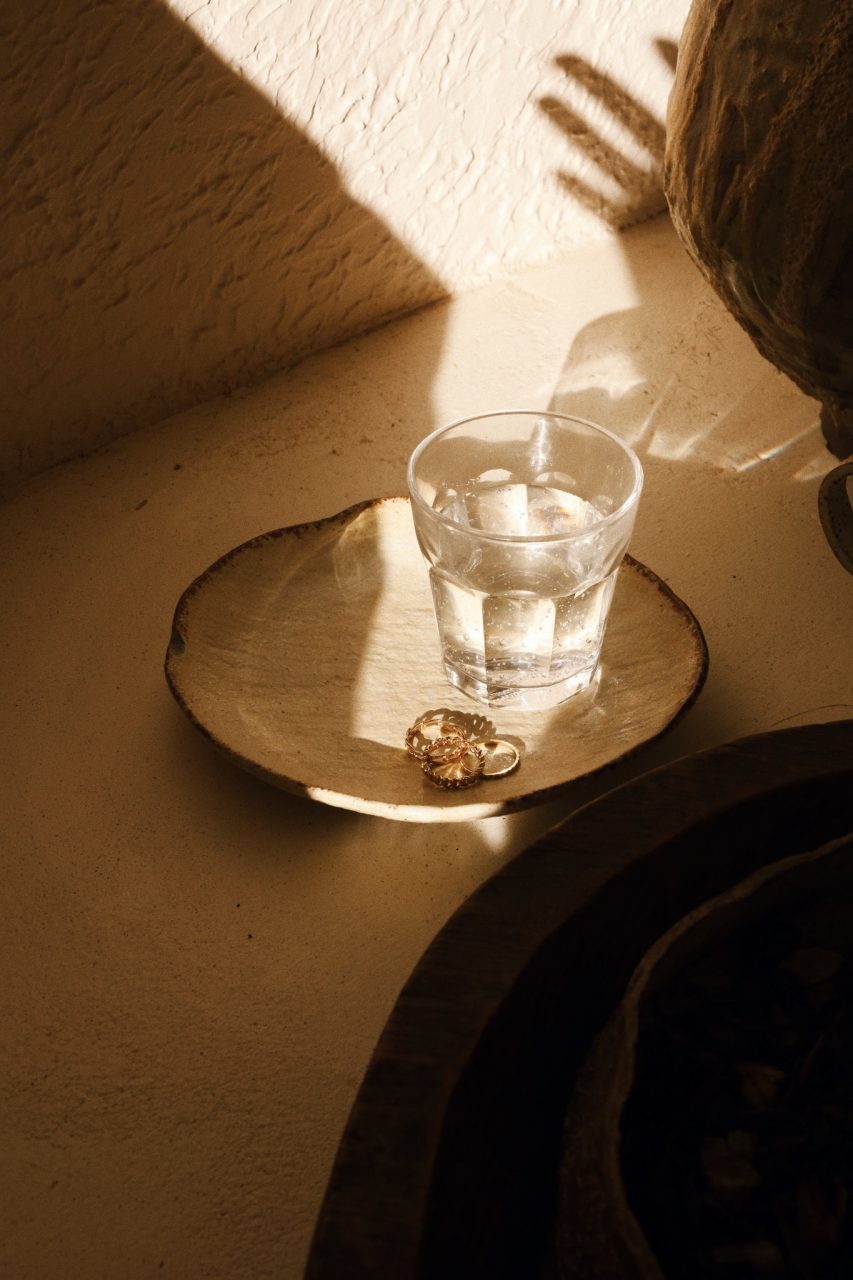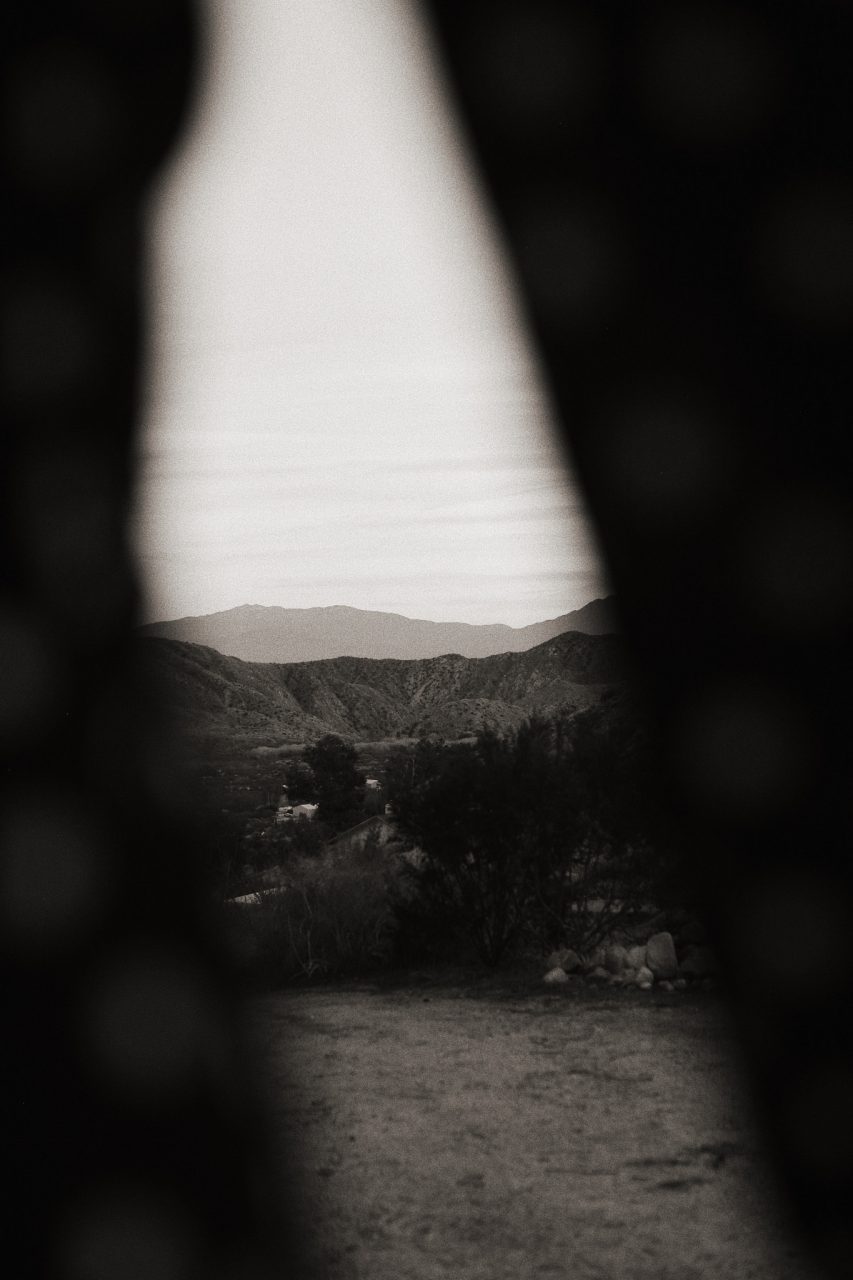 Dress by Realisation Par
Boots by Frye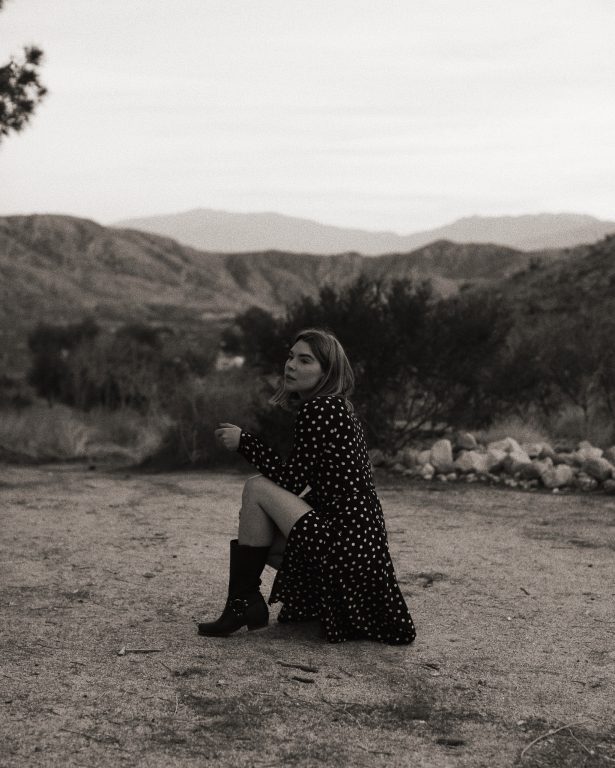 Thank you to Merchant house for inviting us to come and stay. All opinions expressed are my own.