With my dream clawfoot finally installed, and a bouquet of rapidly dying roses on my hands, I decided to get a little crafty over here and make my own bath soak. What else would you expect during shelter-in-place, right?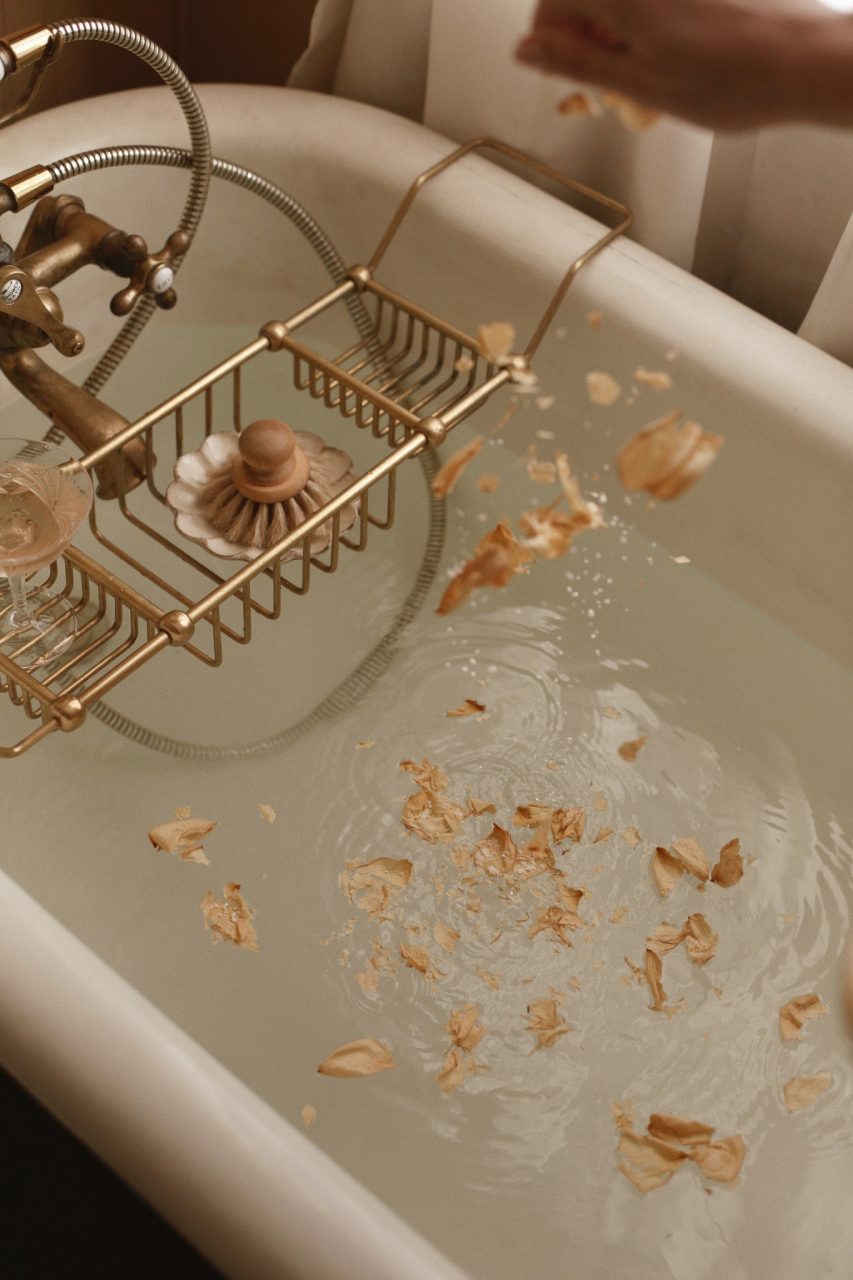 I'm including a 'recipe' below, but honestly it's so simple you may have already knew this all. I mostly wanted to put this post together because using the rose petals whenever I get flowers has made it easier to indulge in something so seemingly frivolous as a fresh bouquet. I'm working to remove the idea that it needs to be a special occasion to treat myself to blooms – especially right now, having something pretty to look at and enjoy has been wonderful. And all the better if I can find a way to use the petals afterwards!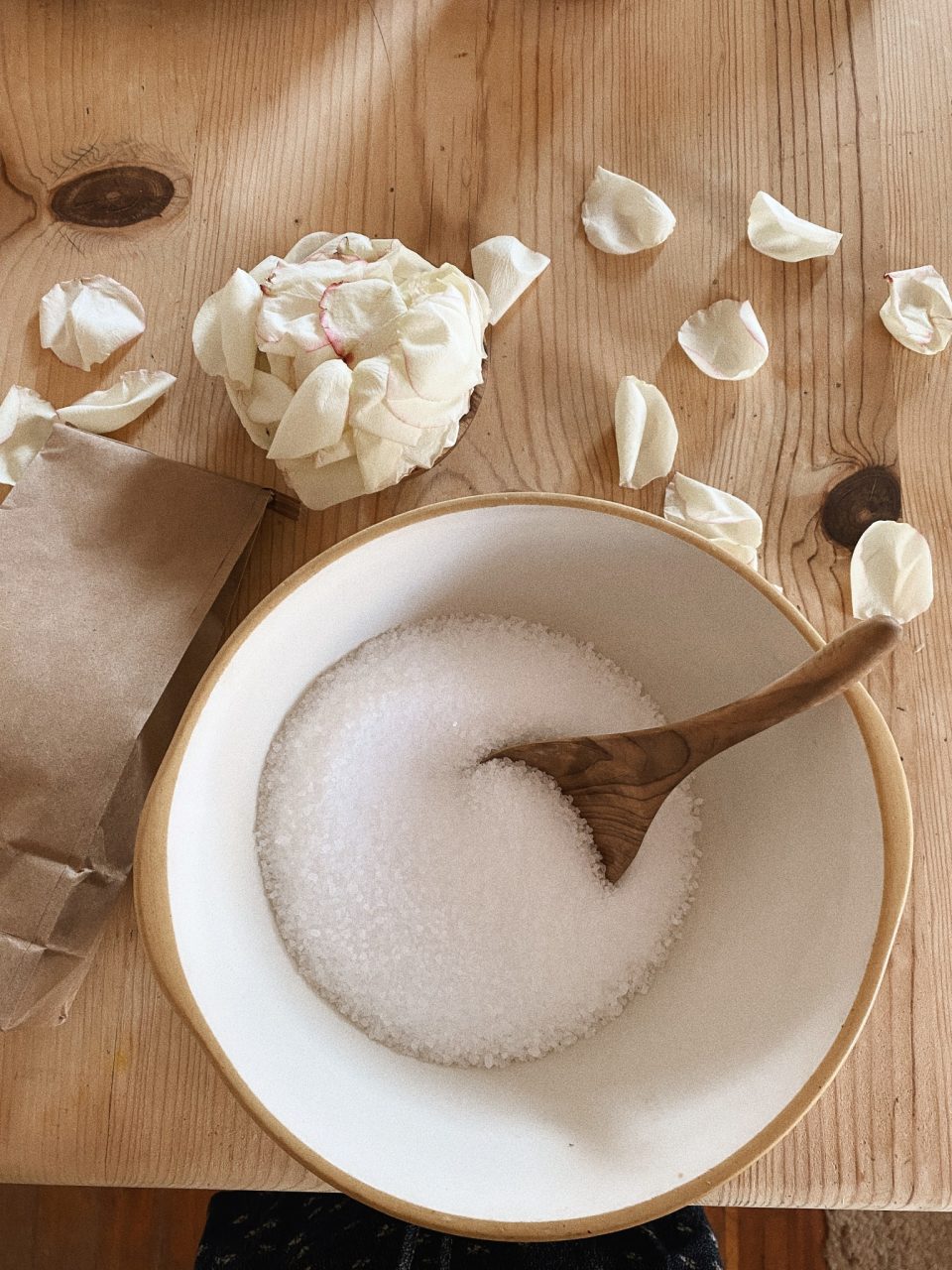 What You'll Need
Epsom Salts
Rose Petals
Baking Sheet
Parchment Paper or Baking Mat (I like this one)
Glass Jar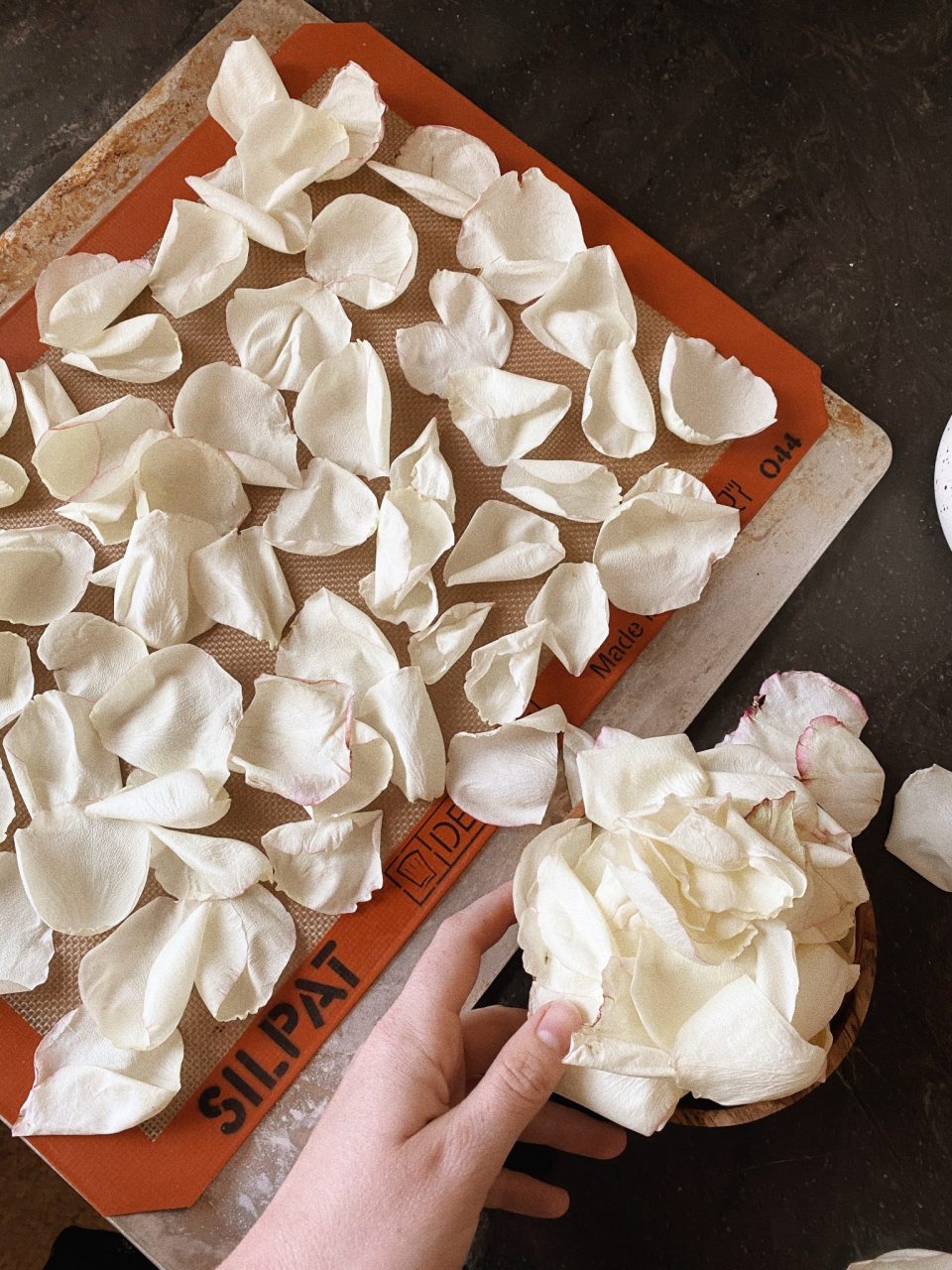 Step 1 : Preheat your oven to 400F
Step 2 : Separate all of the petals from the roses, and spread them on a baking sheet.
Step 3 : Keep the petals as spread out as possible and put them in the oven until you see them start to lightly brown. They should feel a bit crunchy to the touch, and not soft any longer when you remove them. Be careful not to let them go for too long – you don't want them to burn.
Step 4 : Allow the petals to cool before handling. You will likely need to do several batches if you have multiple roses.
Step 5 : In a mixing bowl, put 2-3 cups of epsom salt. Add a few drops of essential oil and give it a stir. I used a bergamot essential oil from Vitruvi, but choose your favorite (and as a reminder you can always use my code PRETTYLITTLEFAWN for 20% off).
Step 6 : Add in the rose petals and give it a turn. You can leave the petals whole or else crush them with your hands if you'd like them to be smaller and more mixed in.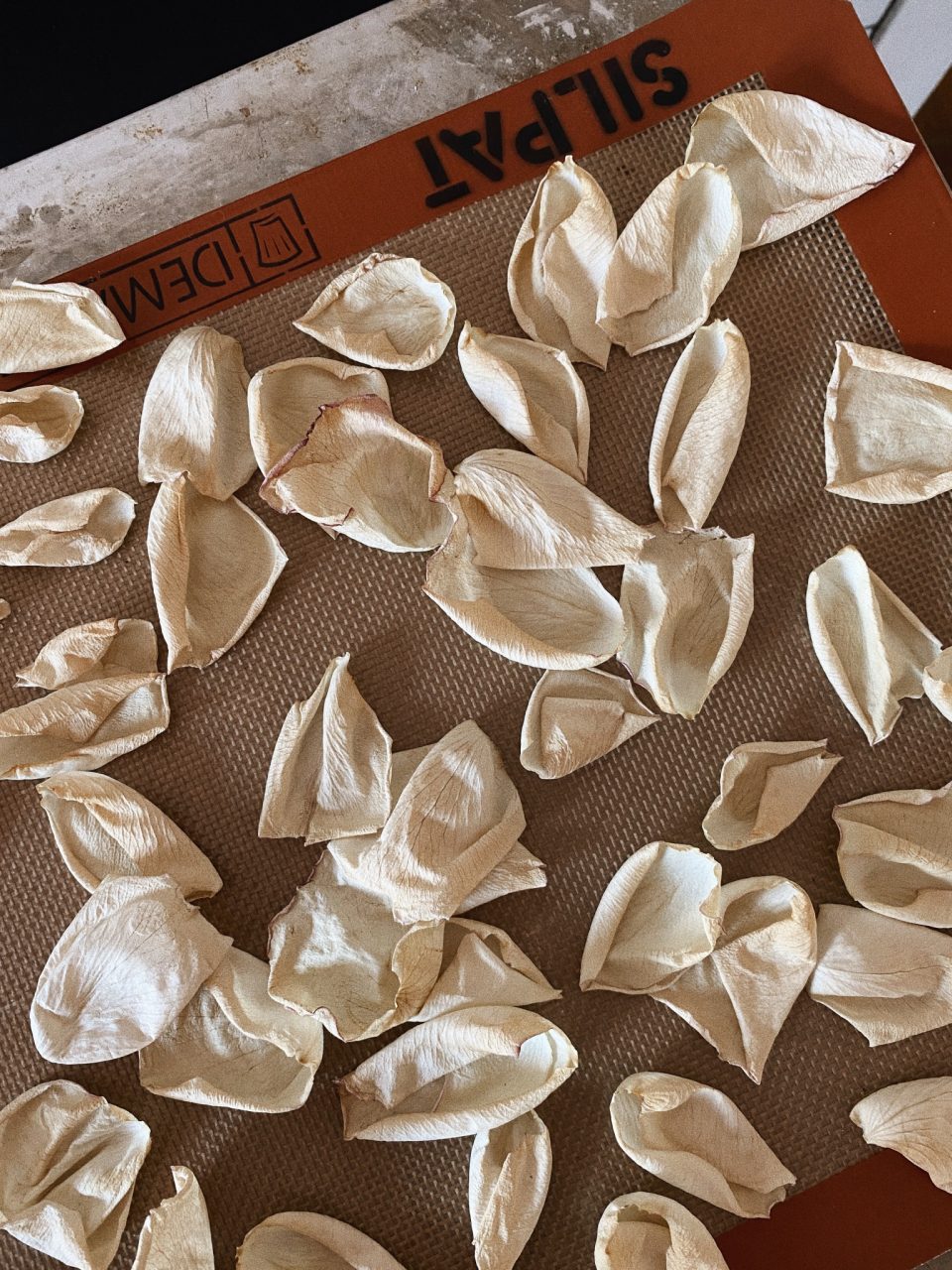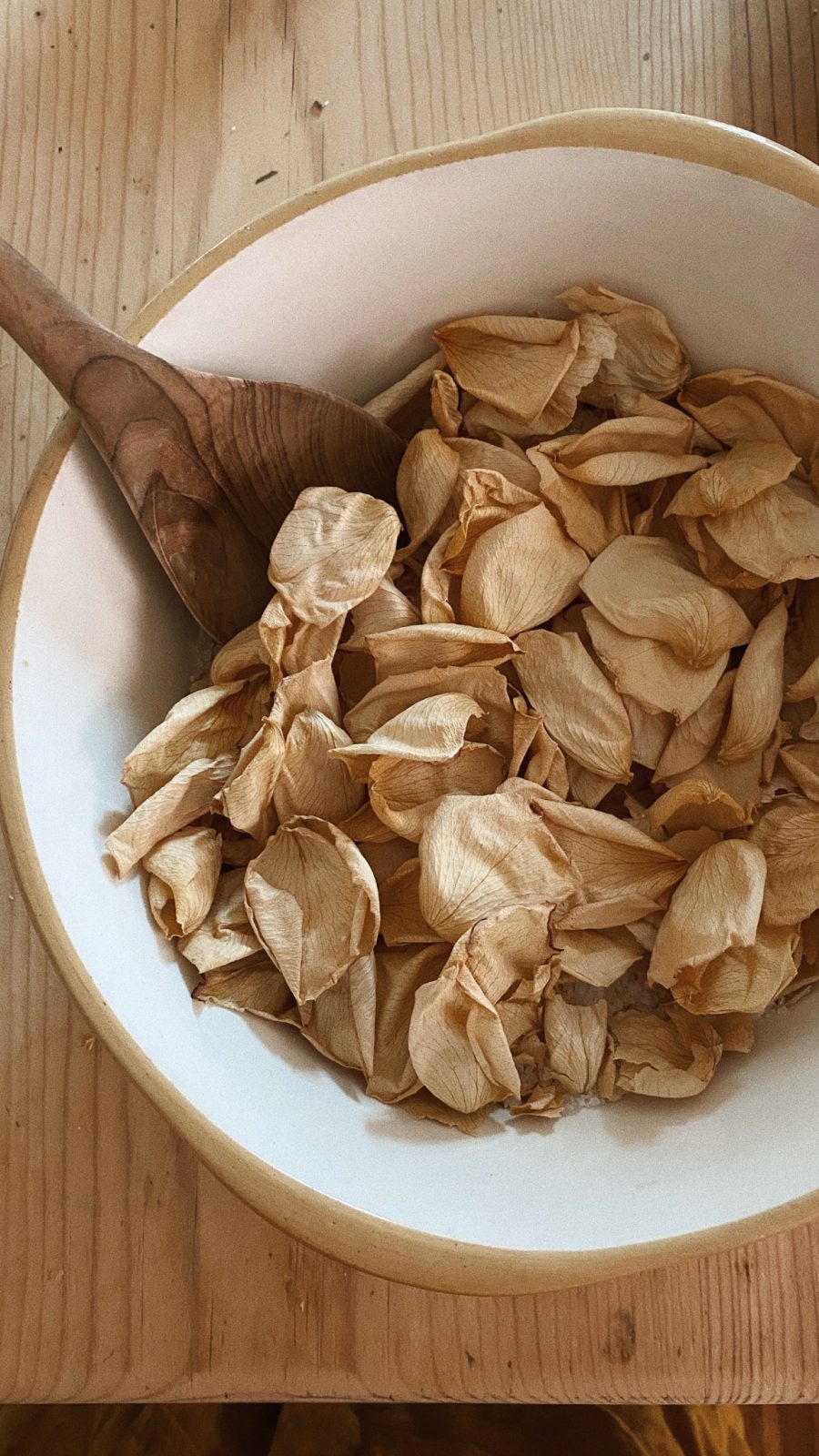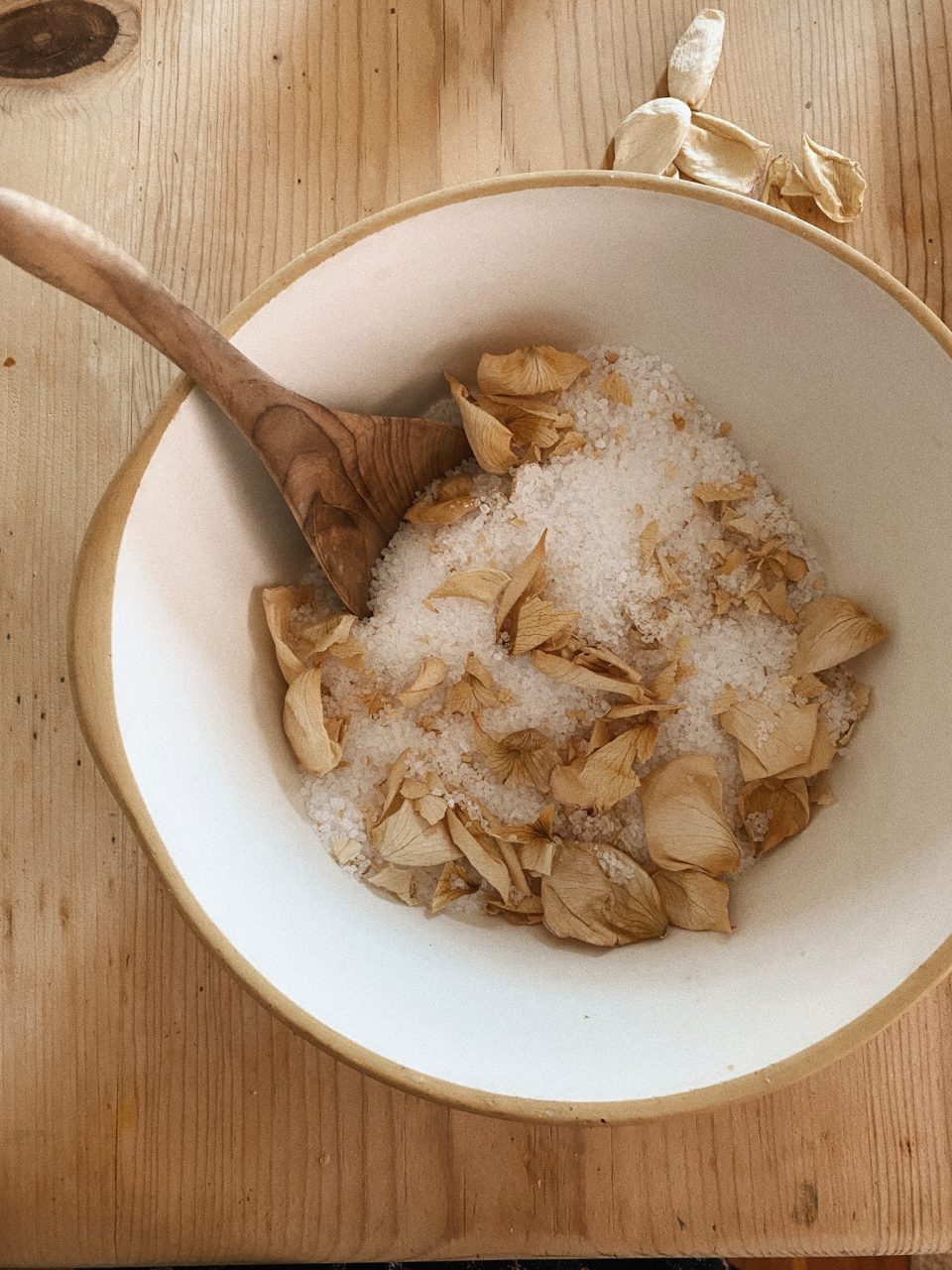 As a note, I would say allow the bowl to sit out overnight or for a day to ensure there is no moisture before transferring to a glass jar. Add a scoop or two each time you bathe into hot water to allow the salt to really dissolve, and enjoy!