It's been a while since I baked and I was really craving something sweet this weekend.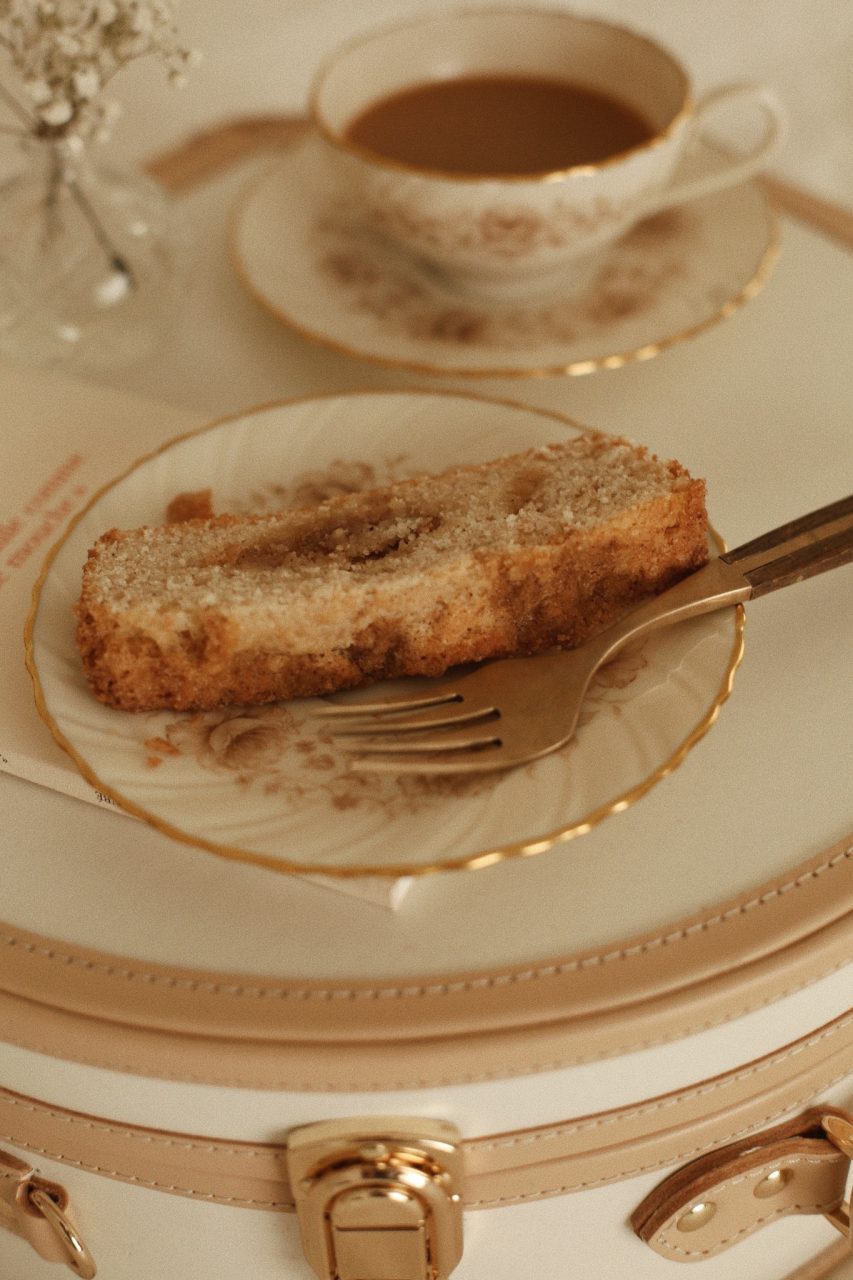 I didn't have a ton of ingredients on hand as Eric and I are trying to limit our grocery trips to once every two weeks, but I had a bit of a rummage about the pantry and decided on a coffee cake. I had to make a few substitutions and ended up combining a few recipes to come up with my own version. So scroll down if you're wanting something to pair with your morning coffee or else as a pairing for your afternoon tea.
Ingredients
1 3/4 cups of flour
3/4 cup of sugar
1/4 tsp salt
2 tsp baking powder
1/4 cup of butter
3/4 cup of milk
2 tsp vanilla extract
1 tsp almond extract
egg substitute*
Topping Ingredients
3 tsp flour
1/2 cup brown sugar
3 pats of butter (room temp)
*because I was out of eggs, I made a substitute to replace the single egg needed. I used 2 tablespoons water + 2 teaspoons baking powder + 1 teaspoon vegetable oil, stirred it up, and used it in place of an egg. If you have an egg on hand, just use that, but beat it before combining.
The main recipe that I used as reference (but modified) is this one here!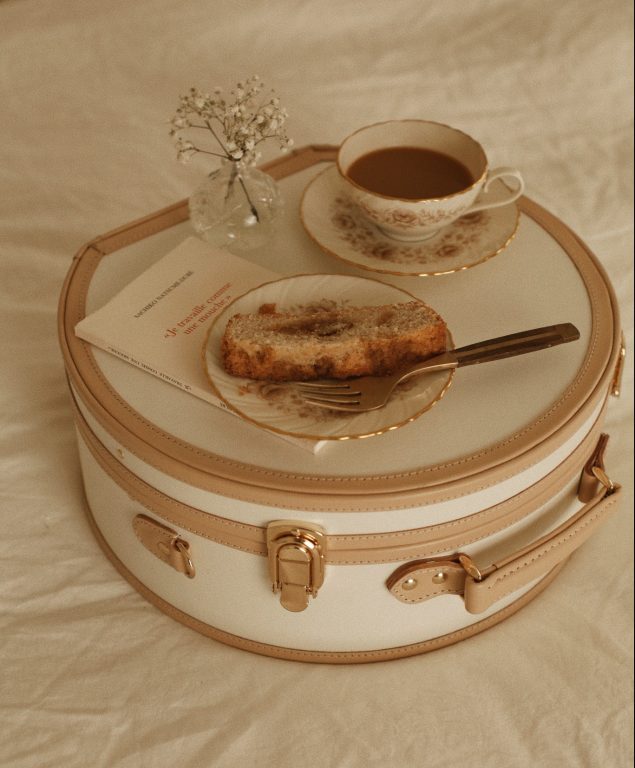 Instructions
In the bowl of a stand mixer, stir together to flour, sugar, salt, and baking powder. Take 1/4 cup of butter (cold but not ice cold) and cut it into small cubes. Add the butter to the flour mixture and use the stand mixer on a light setting until the butter is distributed into the mixture. It will be a bit lumpy. Add the milk, mixing slowly, the egg substitute (or else just a beaten egg), the vanilla extract, and the almost extract. Stir until combined, but don't overmix – it's okay if it is lumpy!
Use room temperature butter to grease a baking dish. I used a loaf pan, but it would be better in an 8″x8″ square to get everything baked a bit more evenly. Pour the batter in.
In a separate bowl, mix together the brown sugar, flour, and butter to make your topping. You can add more butter if you like, it's up to you. Sprinkle the topping evenly on the batter. Use a knife and swirl it around (like you would with a marble cake) to get it distributed.
Pop it in the oven at 350 degrees F for around 25-30 minutes. Once you pull it out, let it sit for at least 15 minutes to finish before serving. I like it paired with a little pat of butter on a slice when serving (and slightly warmed), or else with a cup of coffee or a scoop of ice cream if you're really going for it. Hope you enjoy, let me know if you make this one!