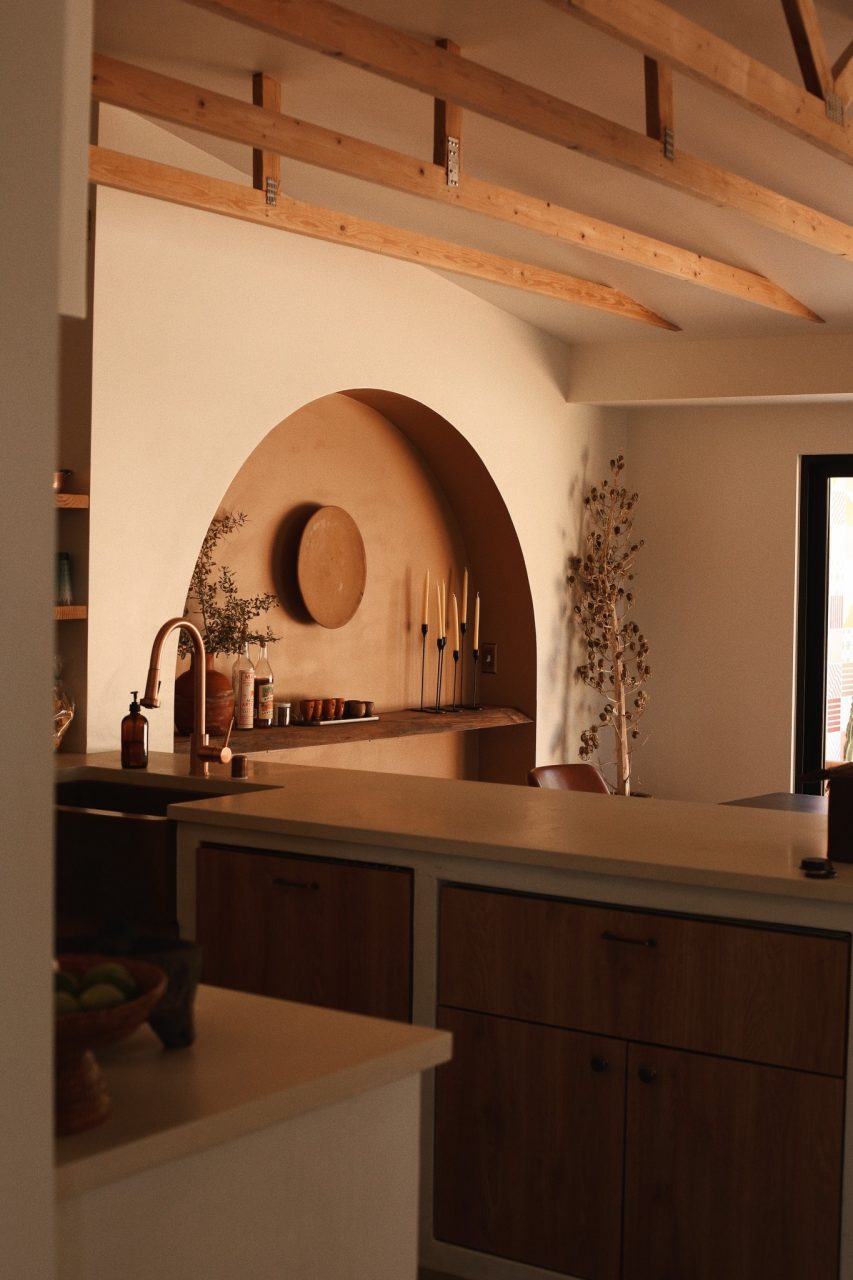 This past weekend, I had the chance to escape the heat of LA and swap it for a different kind of heat. It's rare that LA is hotter than the desert, but when that does happen, a change of scenery is always most welcome.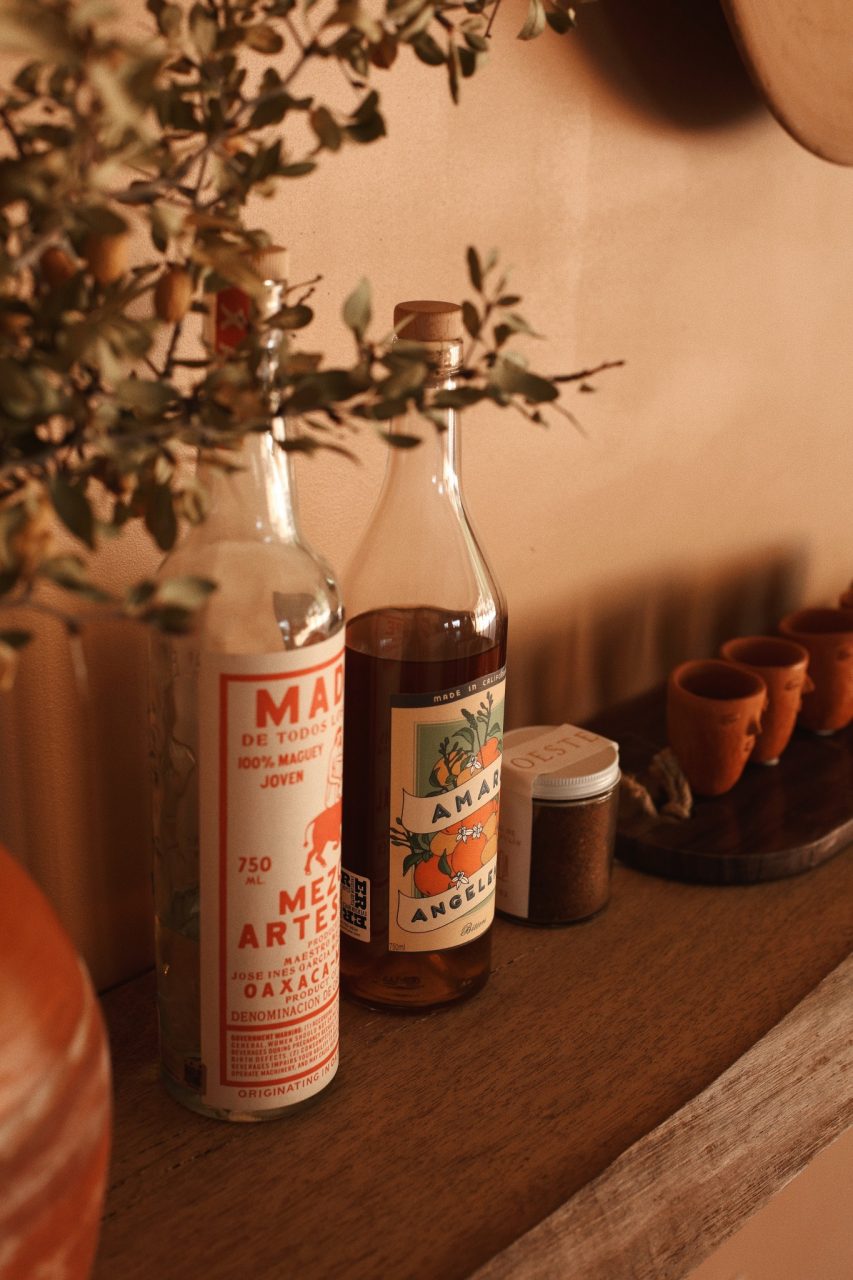 Before I share this space, a little gift from me to you – because if you're new to Airbnb, I've got some good news. If you click this link to sign up for an account, you'll get $65 in travel credit for free. And since plenty of the places on here are real bargains, it can make a real impact on your budget for travel. There's no code to enter, just click that link, create an account, and when you go to make your first booking, you'll have $65 in credit ready to go. Just remember, you have to be new to Airbnb! Ok, onto the details.
I had the absolute honor of getting to stay at the brand new Oeste Home near Joshua Tree, and it was perfection. I've been unbelievably lucky to get to check out so many hotels and Airbnbs in my time as a sometimes travel blogger, but in the back of my mind I'm always afraid that there will be this point where I don't get that thrill of excitement from being somewhere new. The minute I opened the door to Oeste, I had a sense of relief to still feel that specific jolt of energy that being somewhere new can provide. It's never gone away for me, and I hope it never does.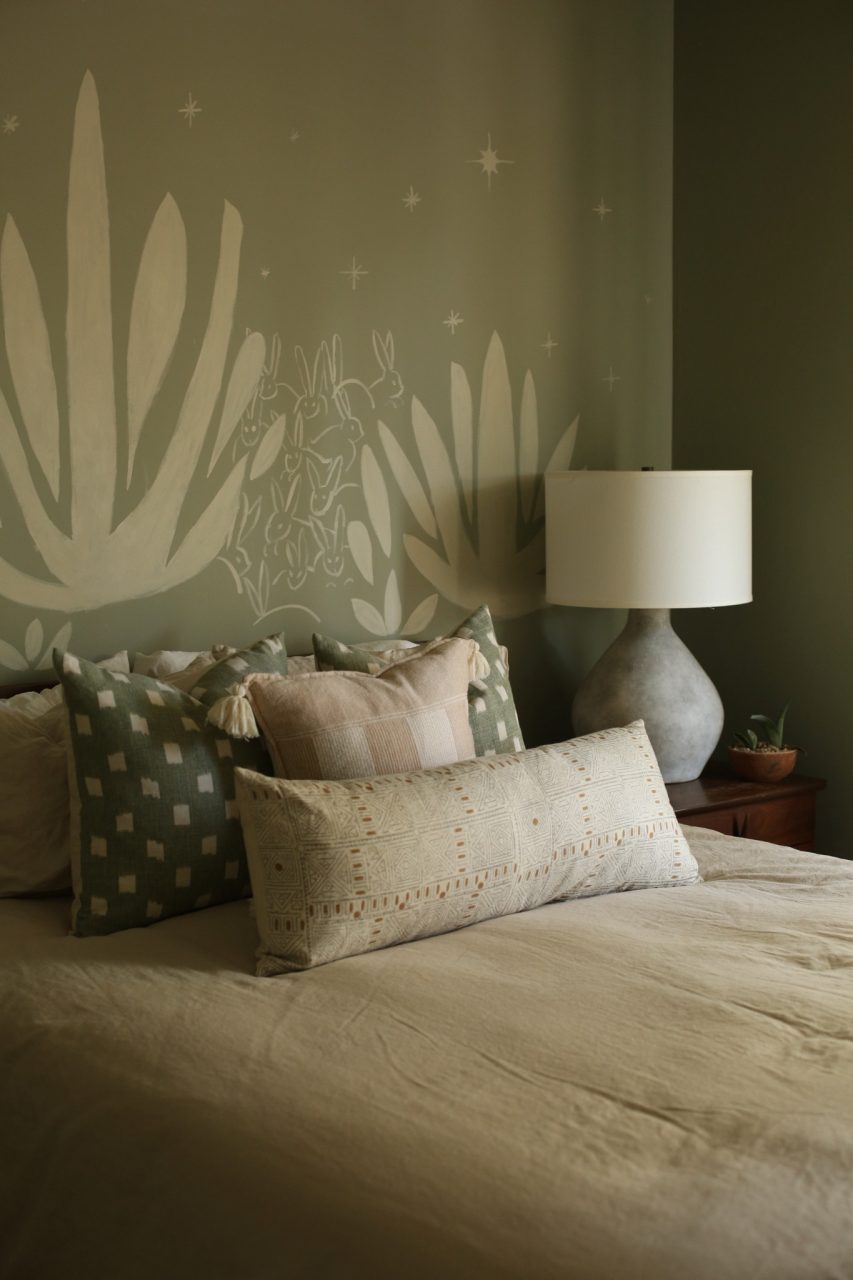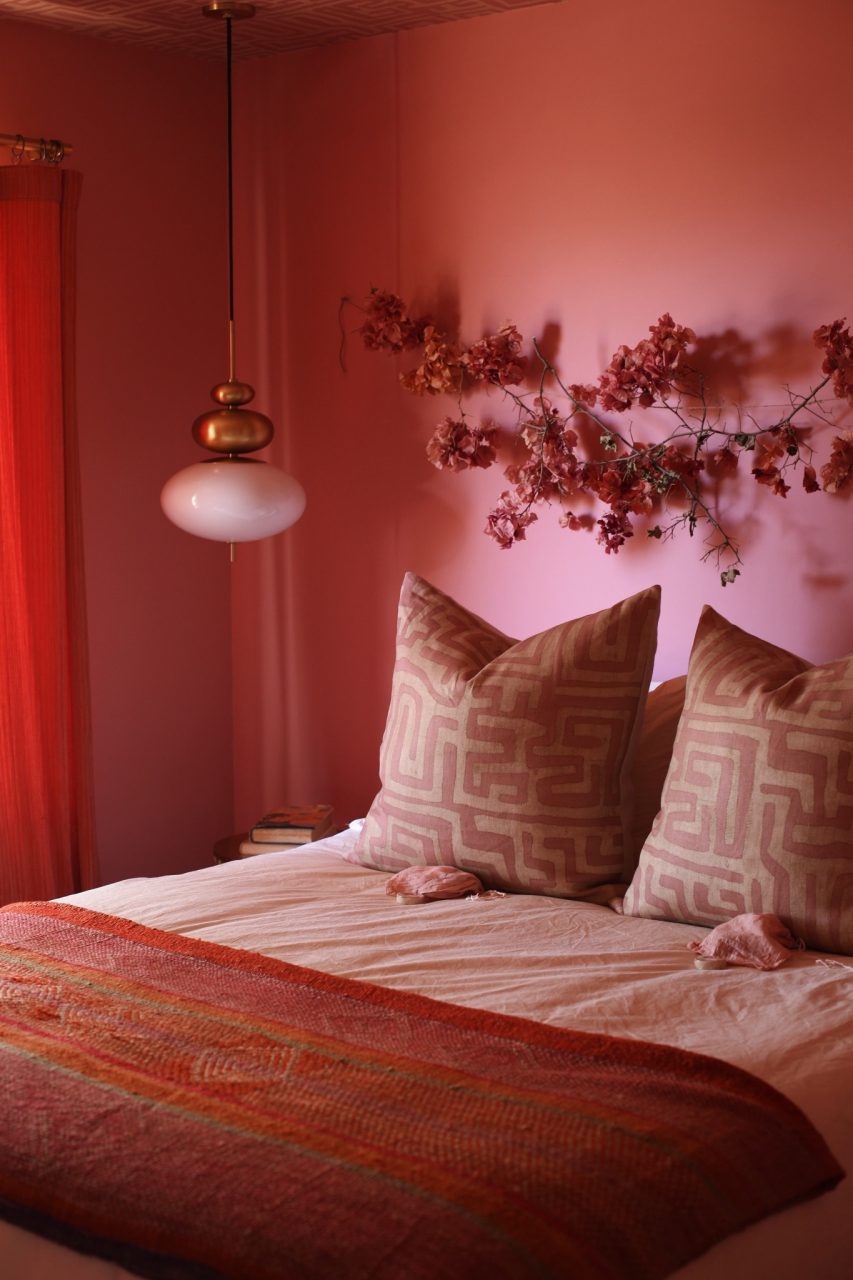 Oeste is easily the most beautiful Airbnb I can recall staying at in the desert. Every single room is awash in a new color that somehow feels entirely cohesive with the rest of the space. Every detail is thoughtful. Every touch feels unique. And of course, every single room is a dream to photograph.
I think for the first 30 minutes we were in the house, I was just running from room to room, exclaiming over the smallest things I spotted. "Look at this coaster!" "This shelf, Eric, look at it, could we make something like this?" "Come feel how soft these sheets are!". We've been home more than ever lately, so my eyes felt fresh and alert to all of the newness around me. And Oeste absolutely delivers on the dreamy factor in every single space.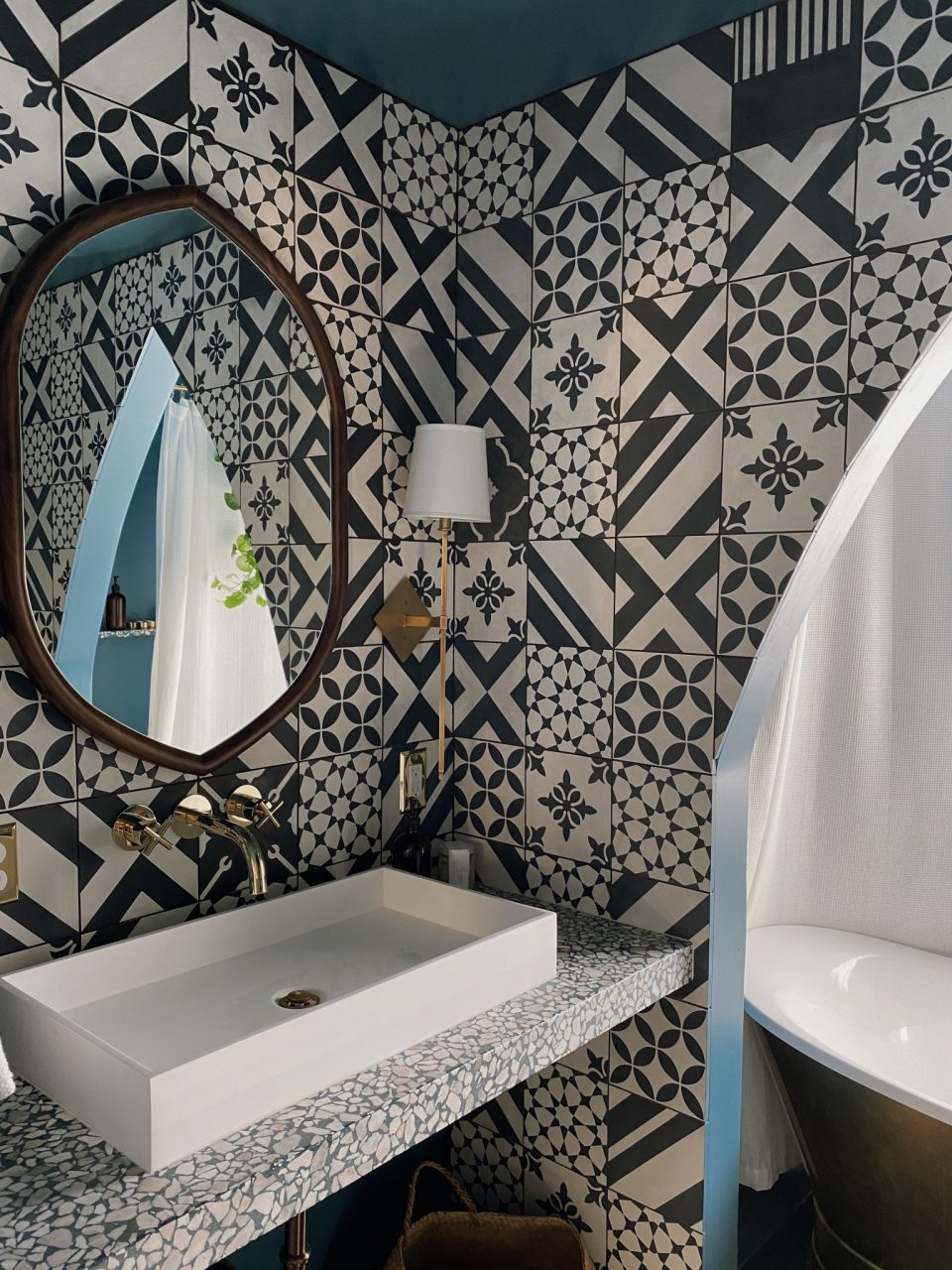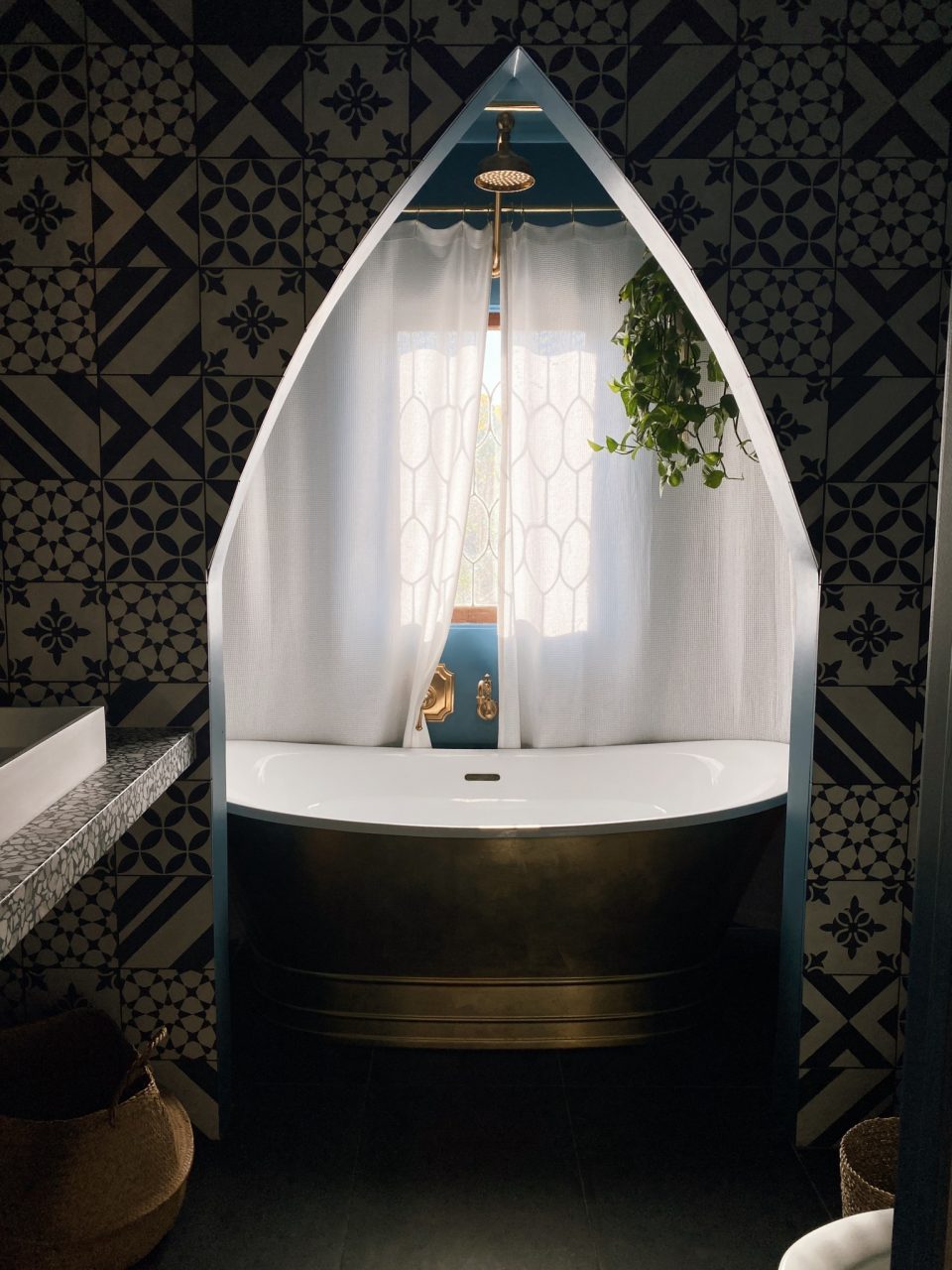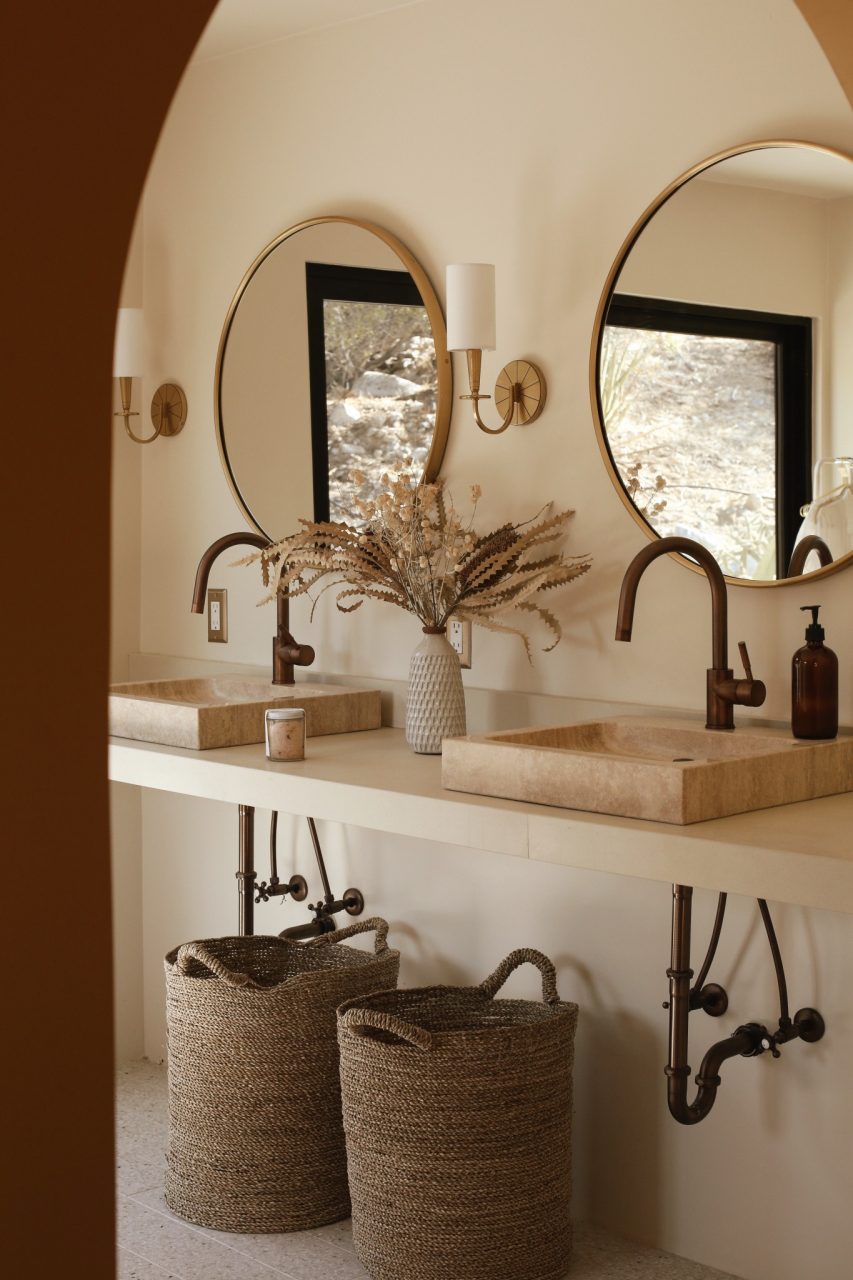 Because I knew it was going to feel like a real oasis being out there, I took an impromptu break from social media. I didn't share anything much in real time and skipped out on scrolling through my inbox. I took full liberty of the outdoor bathtub and the gigantic shower inside (forgot to snap a photo but trust me, it was lovely). Every sunrise and sunset was spent watching the jackrabbits, quails, roadrunners, squirrels, and lizards that come to drink at the waterfall just outside the dining room. I even picked up a book I'd been meaning to read for a while and made more headway on it than I expected, just sitting peacefully by a window while the sun set. It was just so peaceful.
And of course, I still brought my camera and still made sure to document everything – but I have to say it was so nice not feeling like I had to rush to share everything while I was still experiencing it. That does always feel like the magic of the desert; that it forces you to slow down. To really enjoy those long sunsets, to take a break when it is hot and maybe take a nap, and just to exist in a place that feels completely otherworldly.
If you're looking for a little escape, I cannot recommend Oeste enough. It's on 5 acres, with 3 bedrooms, a stock tank pool, a separate game room that I forgot to photograph because I was having too much fun, and of course just a gorgeous backdrop of nature surrounding it all.