Our recent trip to Lisbon is an idea that has been on my mind for years. A few Summers ago, when Eric and I went to Spain, we last minute added on a 48 hour trip to Lisbon when we saw a really good flight deal. We came with no plans, just an idea to sort of wander around and see if we maybe wanted to come back. We had an incredible time, and ever since have dreamt about making it back.
It's a city that is ideal for me, as my only goals when traveling consist of : lots of walking, lots of popping into stunning historic sights and viewing art work, and lots of beautiful bites in beautiful settings. Below I'm including a list of where we went, what we got up to, and a few suggestions for places to eat & drink on your visit.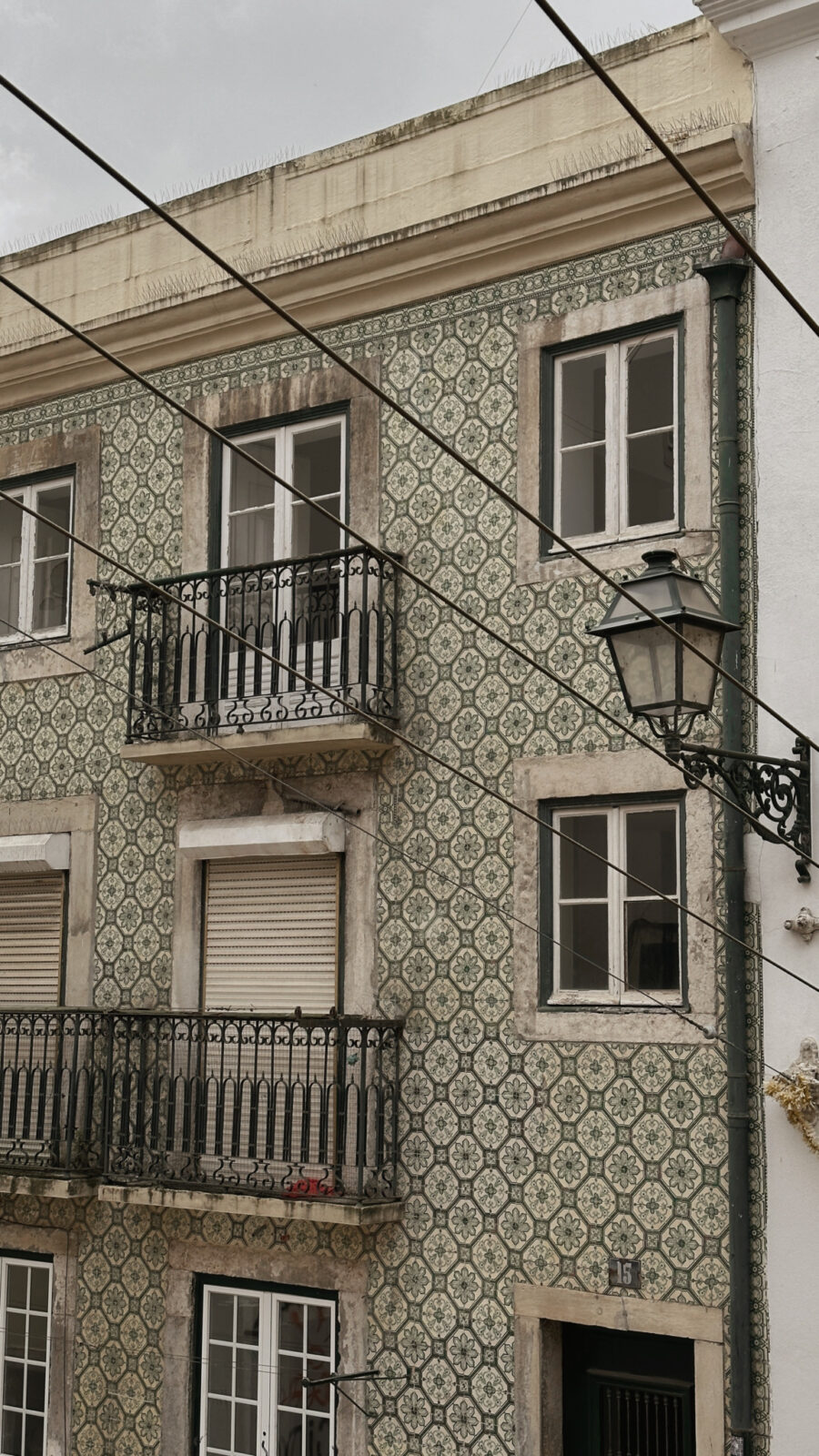 To Do
National Tile Museum | This museum was top of our list, least of all because my camera roll from our last visit was chock full of photos of tiles I liked throughout the city. Lisbon has such a distinct look because of its varied tiles, and this museum (which is housed in a 16th century monastery) shows the history as well as some really early examples. There is also a really incredible chapel that you are able to visit in addition to the museum, so it's absolutely worth the admission.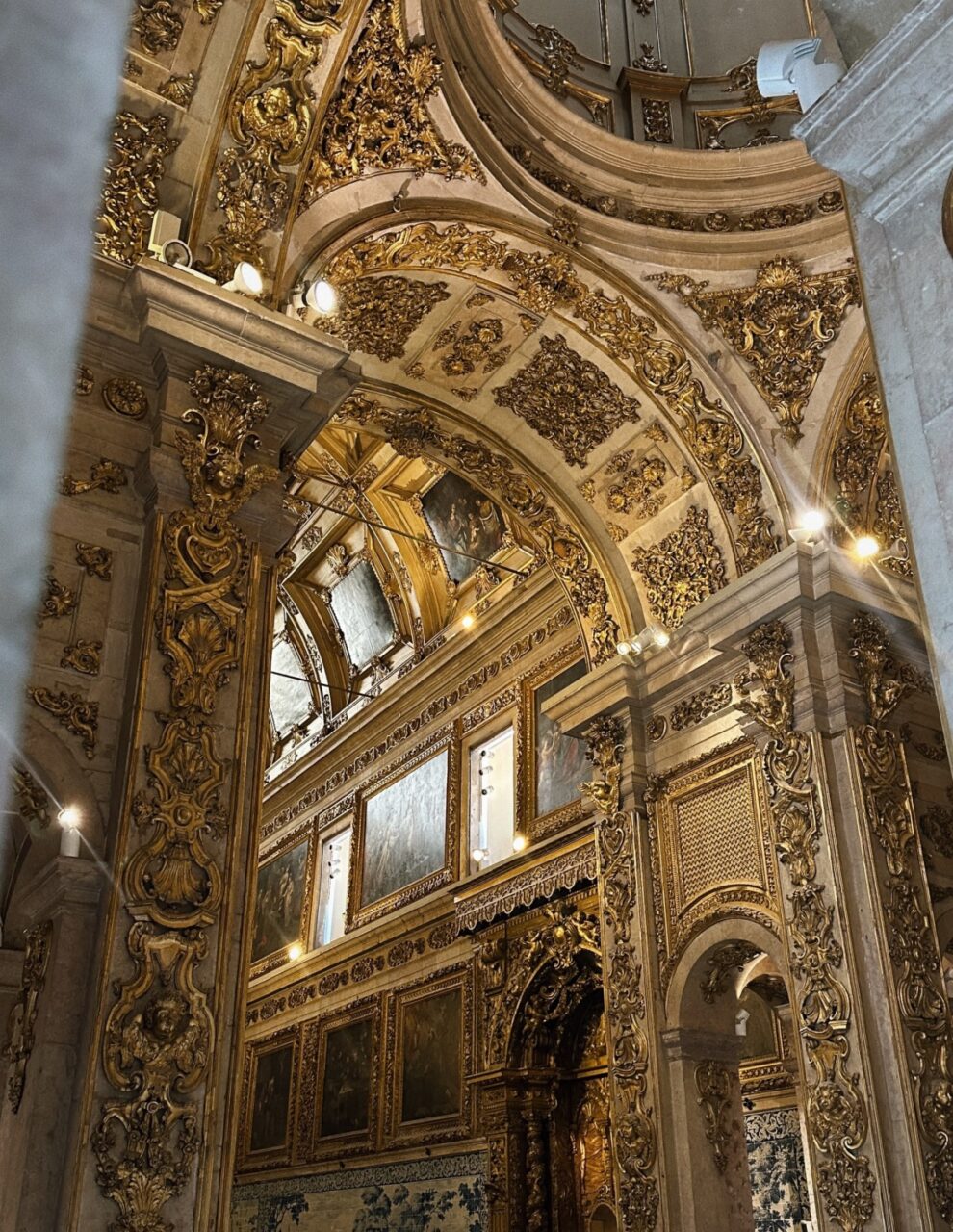 Torre de Bélem | We visited this stunning tower shortly after sunrise and found ourselves alone with the view. While not in the city center of Lisbon, it was a close enough car ride away – we downloaded the 'Bolt' app when we landed and found it was very convenient and similar to Uber when we needed a ride a bit further away.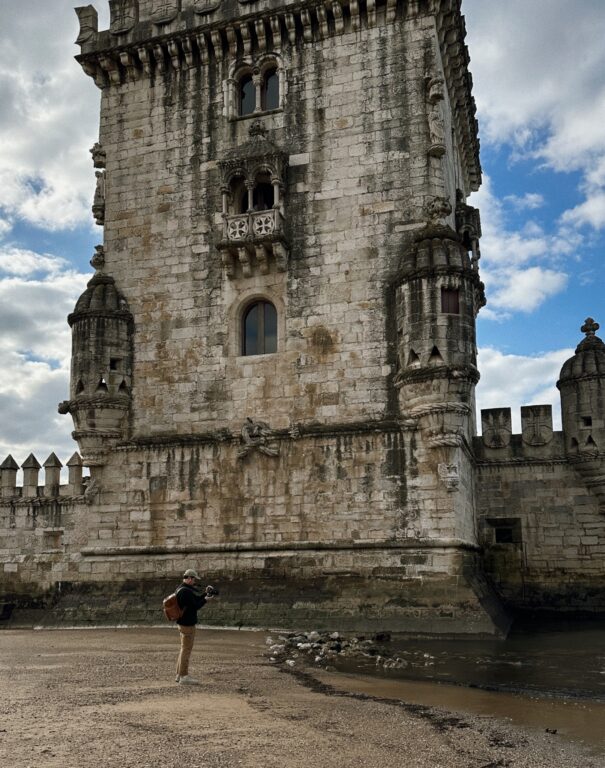 Igreja de São Vicente de Fora | While there is an option to visit and see part of this church without paying an admission fee, I highly recommend spending the money and time to see a bit more. We were able to tour the whole church and see so much more after the initial glance in, and were even able to go all the way up to the rooftop for a private view of the city of Lisbon stretched out below. The church has so many beautiful levels, but it was worth it alone for the rooftop.
Igreja Paroquial da Graça | Another beautiful church with a viewpoint nearby to Igreja de São Vicente de Fora, that we happened to spot on the map and decided to veer off to see. I'm so glad we did; it was open to the public and free to walk into, and so absolutely stunning.
Alfama | I especially liked walking around this area of Lisbon, one of the city's oldest neighborhoods, and found it to be so beautiful. We found a lot of spots to stop and have a drink and a snack – olives and vinho verde for me always – and overall it was one of my favorite areas of the city.
Miraduoro de Santa Luzia | If there is one thing Lisbon is peppered with, it's beautiful viewpoints. This one was one of my favorites, adorned with tiles, and with a view of both the city and the water. Plus there was a little hidden terrace just one level up where we grabbed the aforementioned olives and vinho verde at.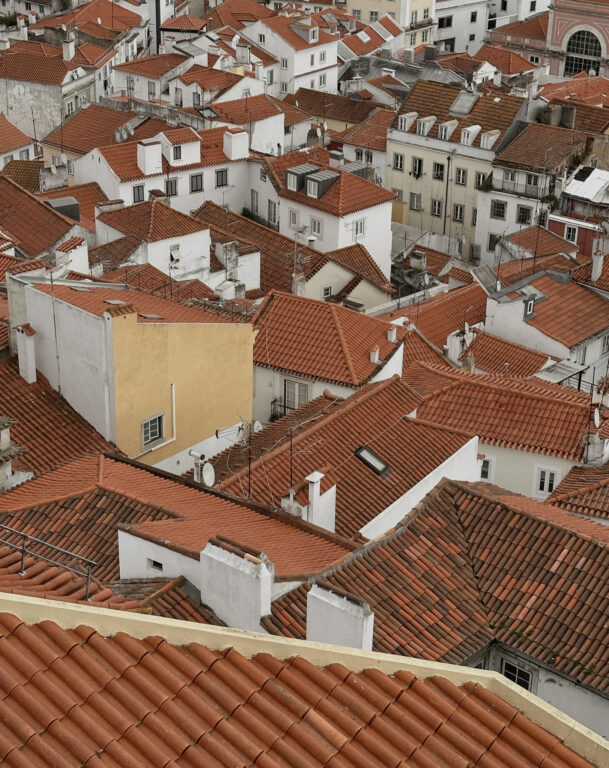 Botanical Garden | We went here early one morning and had a really nice wander around. It's a beautiful and peaceful place and well worth a visit for a more quiet time while in a busy city.
Boat Trip | I booked this sunset sailing experience on Airbnb wondering how much we would enjoy it; worried it might be too cheesy or crowded. It was amazing. We were on board the boat with maybe 8 other people each of us with plenty of space to relax and enjoy the sailing. The view of the sunset was absolutely magical and the price was great for how long we were onboard. I highly recommend doing this early on in your trip as it was a great way to get to see the scale of the city and to make mental notes of where we wanted to visit back on land.
Castelo de São Jorge | This was one of the few historic sites we had time to visit on our last trip, and we decided it was worth it to come back. Once again it's a perfect place for a view of the city below, but you also get to walk in and amongst the palace ruins which was fascinating.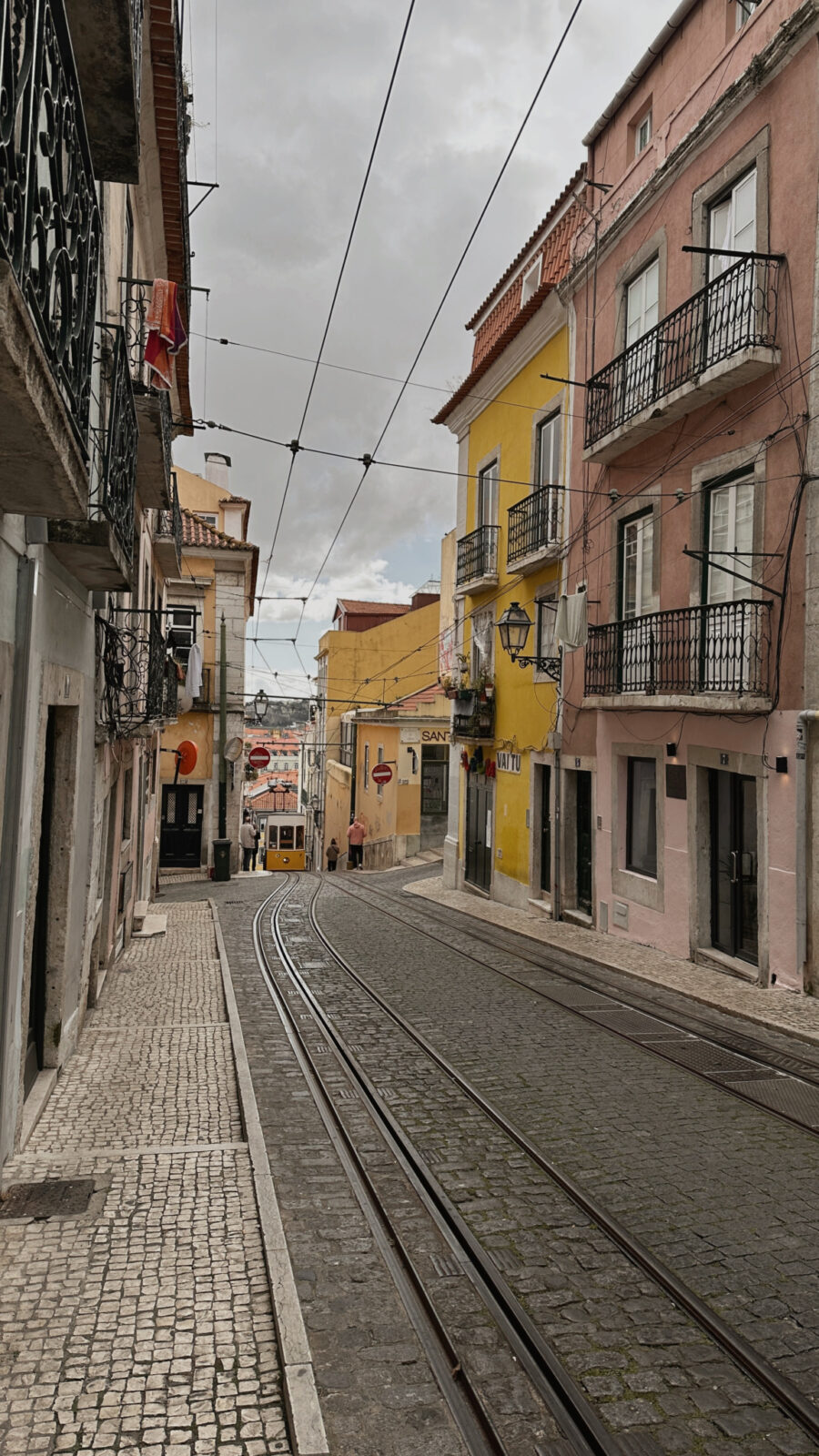 Day Trip to Sintra
We debated if we had the time to make it out to Sintra, but when we saw it was only about a 30 minute drive, we took the plunge. Owing to a train strike, we opted to take a Bolt car (for about $30) and it was well worth it. Once in Sintra, we hopped into a TukTuk with a driver who showed us around the area and dropped us off at both the a few historic sites as well as a spot to grab food. It was about $50 total with tip for us to get around this way, and while it was a bit spendier, I felt it was so worth it! We learned so much just from our driver, he gave us his number to text when we were ready to move on from one spot to the next, and because the sites are far and uphill, walking would have taken so much longer and worn us out.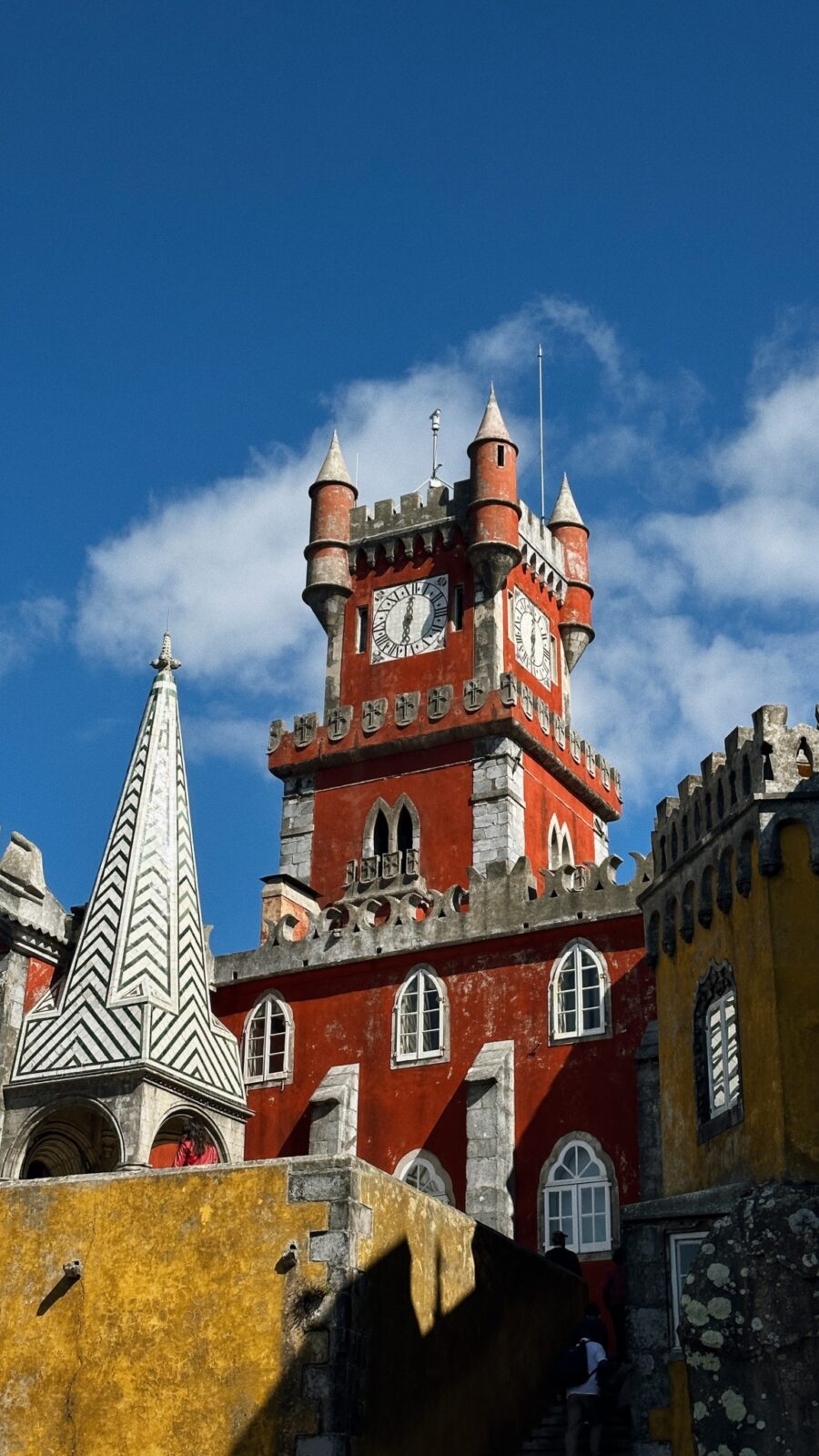 Pena Palace | This palace and massive surrounding grounds was so beautiful. Built in the 19th century, it is on the site of a former monastery and is stunning. You're able to go inside and walk through various bedrooms, smoking rooms, etc; and though it was busy, the tickets were timed so we were able to get to see everything.
Castelo dos Mouros | This moorish castle was built in the 10th century, and is close-ish to Pena. It's definitely a workout as you'll be climbing up and down many steps and walls, but it was such a unique experience and so fascinating. While the castle itself is no longer there, you are able to walk amongst the towers and walls.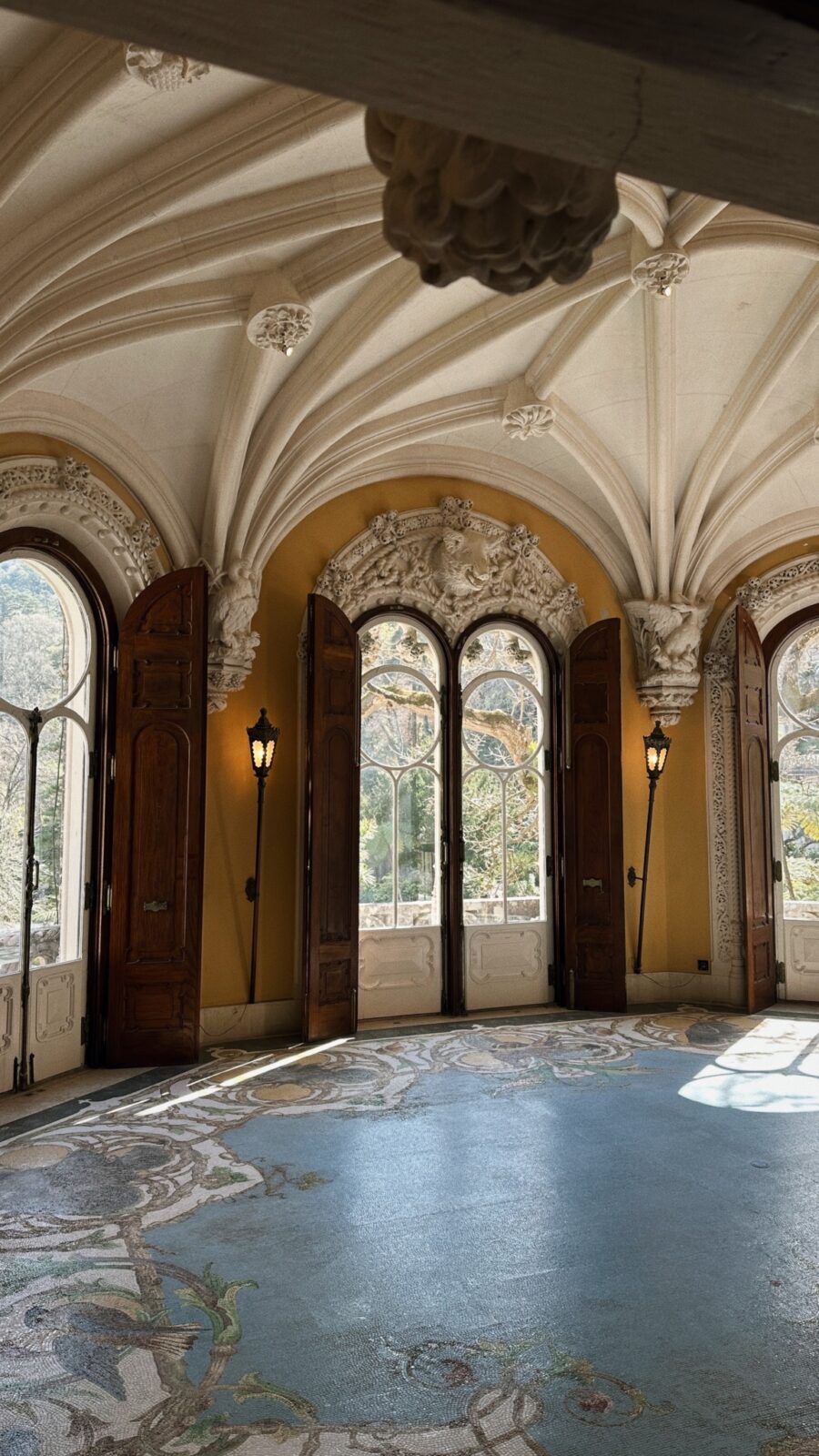 Quinta da Regaleira | This gothic house was actually constructed in the early 1900s, but everything about it feels otherworldly and like it could be much much older. The house itself (palace, really) is stunning and with admission you are able to walk inside, but the grounds are what I fell in love with. Grottos, caves, a well that goes straight into the earth – there was SO much to see and it felt like you could spend days wandering and still not see it all.
Shopping
La Paz | La Paz is a really incredible menswear shop that Eric has been a fan of for a while online. It was nice to get to stop in in person, and to be honest we both wanted to buy numerous things, but ended up settling on one gorgeous sweater for Eric.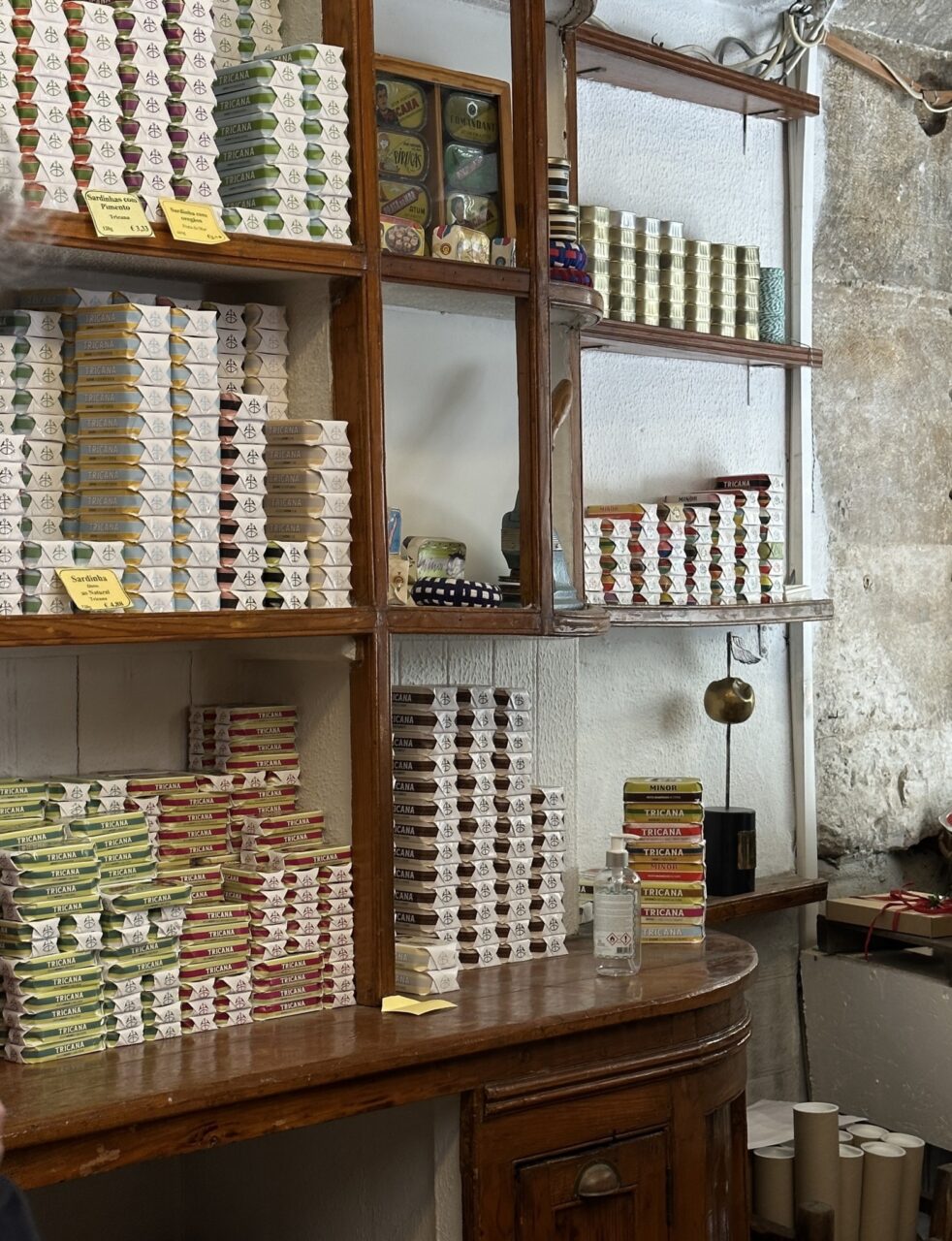 Conserveira da Lisboa | If there is one souvenir you should bring home from Lisbon, it's a few cans of tinned fish. Admittedly a tin of fish doesn't sound like a souvenir, but once you've been into one of the many tinned fish shops in Lisbon, you'll understand. The packaging alone is like little works of art, and each of the shops feels exceptionally timeless. This spot is meant to have the best options in the city according to my expert foodie friend, and was well worth a small queue. We left with quite a few tins that were lovingly wrapped in paper for us to bring home.
Authentica Antiguidades | This small (but very very well stocked) antiques shop was recommended by a follower. It's located on São Tomé, and while the actual name of the shop is a little hard for me to discern, a quick google maps search will pull it up for you. We wanted to bring home a tile from Lisbon, and were able to pick one up from the 16th century here. Such a unique spot, and well worth popping into.
Casa São Miguel | While this is technically a cafe and should maybe be in the next section, I'm including this spot as a recommendation for shopping because they carry the most darling ceramic pastries you've ever laid eyes on. I picked up a few ceramic Portuguese pastries to take home, and had a little coffee and a snack here while the kind shop owner wrapped things up. Definitely stop in if you have the time.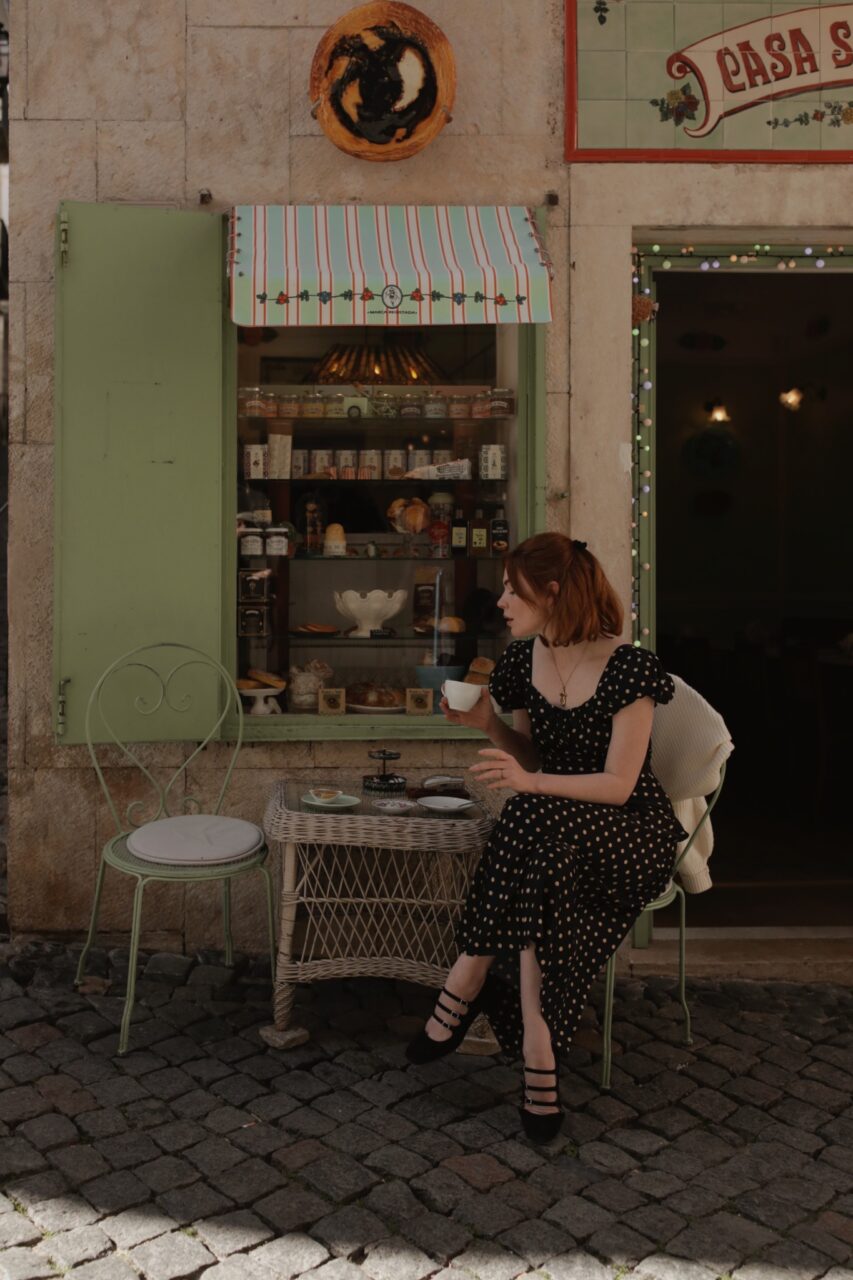 To Eat & Drink
Rebel Cafe | A great cafe which we got takeaway coffees from a few times. Really nice iced coffee and cortados, and the sandwiches looked amazing too.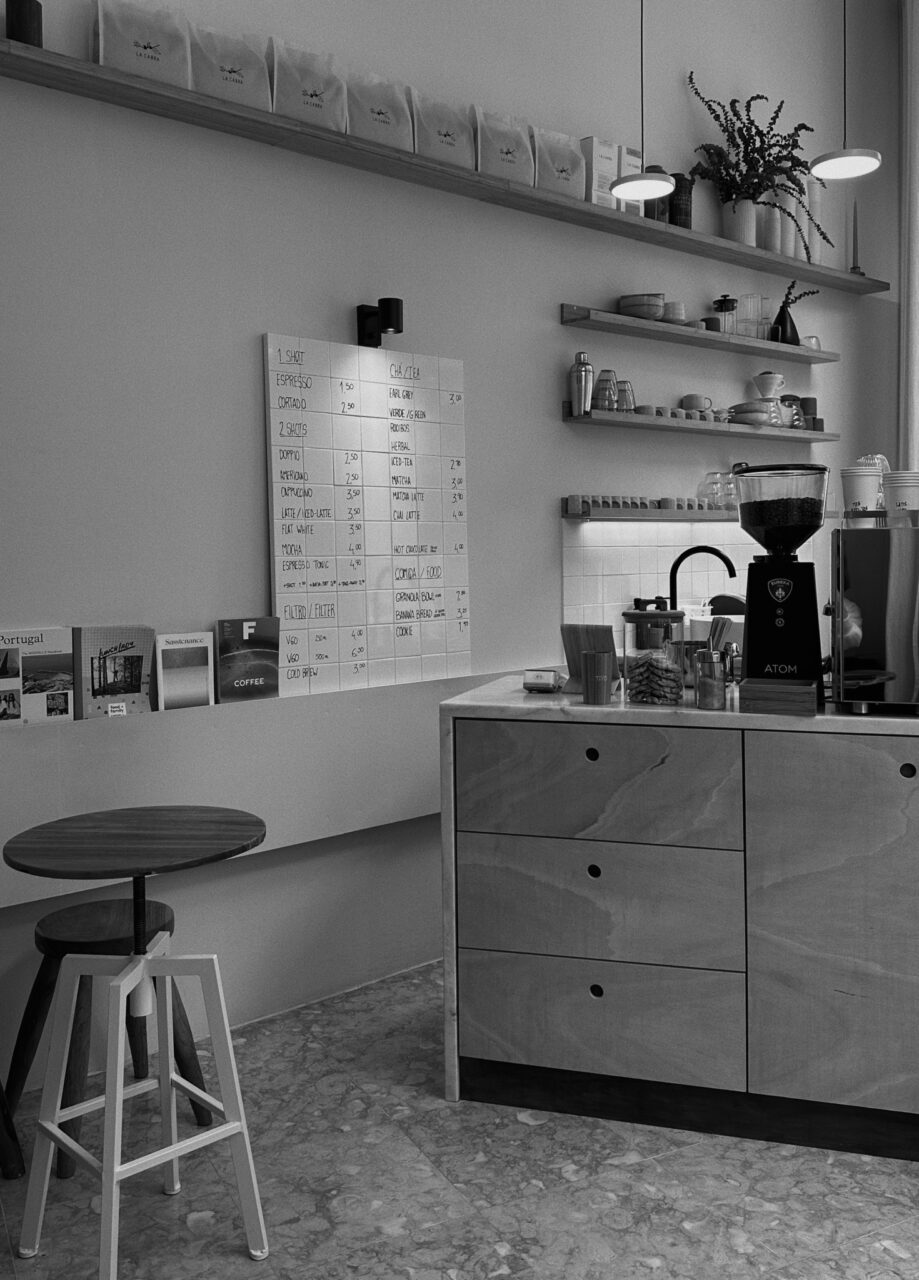 Dramático | This tiny shop is so utterly beautiful. Everything you need and nothing you don't; we had coffees here with a cookie while deciding what to do with the rest of our day. Was such a peaceful spot to have a sit.
By the Wine | This wine destination is amazing, the ceiling is lined with hundreds of empty wine bottles and the selection is incredible. We were able to get a spot at the bar, but as it is quite popular I'd recommend a reservation.
Cafe Janis | Another great spot for a takeaway coffee (at the window outside) or else for a really lovely brunch if you're looking to spend some time.
Lupita | Probably the most predictable spot for Eric and I to choose and yet we loved it so much we went twice. Lupita has a small menu of incredible pizzas that are fired in the oven while you wait. It's a casual spot that can get quite busy, but for us it was absolutely worth it.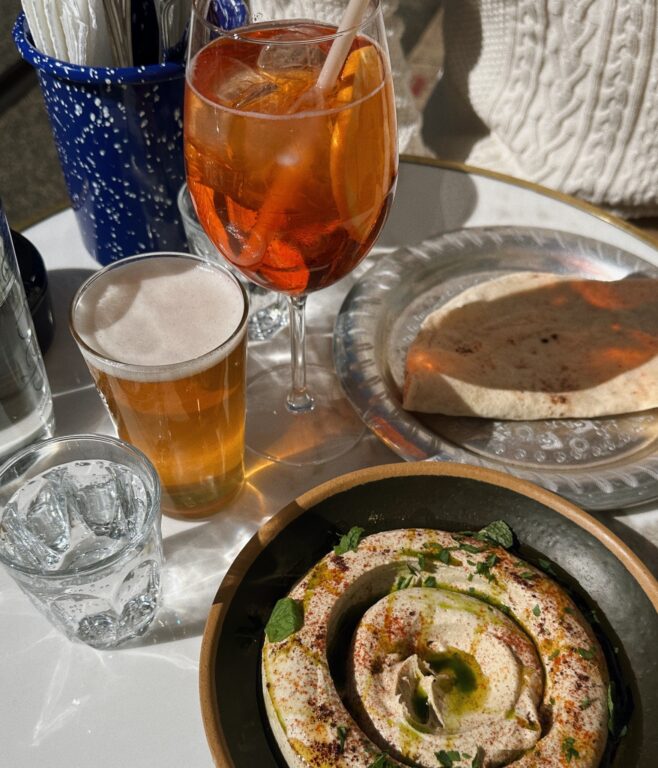 Fabric | This cafe is just across the street from Lupita and another spot we visited more than once. We sat inside and had a glass of wine one day, and the next we sat outside with a plate of hummus and a few spritzes. They have a lovely menu and it was such a pretty spot.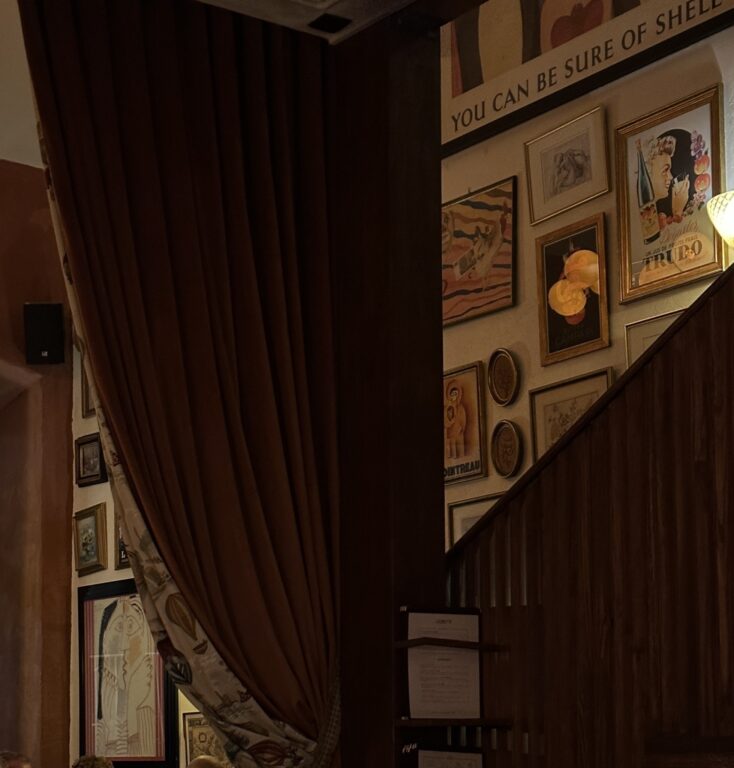 Leonetta | Of course we went out for pasta while in Lisbon. We are predictable and tend to always search for pasta on any holiday and were thankful to get a booking here. It's very popular and made for a lovely evening out.
Magnolia Bistrot | We had lunch here one day and it is a great spot to sit outside. It's in a very hip neighborhood (I believe it's called Mercês) with lots going on, and we loved sitting outside to people (and dog) watch. Great wine selection and some really lovely veggie forward options on the menu too.
Kemia | Just a few doors away from Magnolia is Kemia. It's a very small tapas bar but has a wonderful selection of drinks, and pastis and bits to nibble on. They even have a couscous club every Friday that I'm determined to make it back for.
Madam Bō | I was absolutely craving dumplings one night, so we popped into Madam Bō. They have a small but wonderful menu, and the space itself is lively and unique. Was a really great dinner, and Eric and I said how much we'd both love to go back.
Quimera Brew Pub | This brew pub was a spot Eric found and it was so unique. Partially underground, it was at one point a tunnel built for royalty, and was used as an escape route on one occasion. Great for a drink, even better to have a look around.
Foxtrot | This speak-easy style bar was a really fun outing one evening. We both tried cocktails we'd never had before, had some bits to nibble on, and overall just admired the unique space.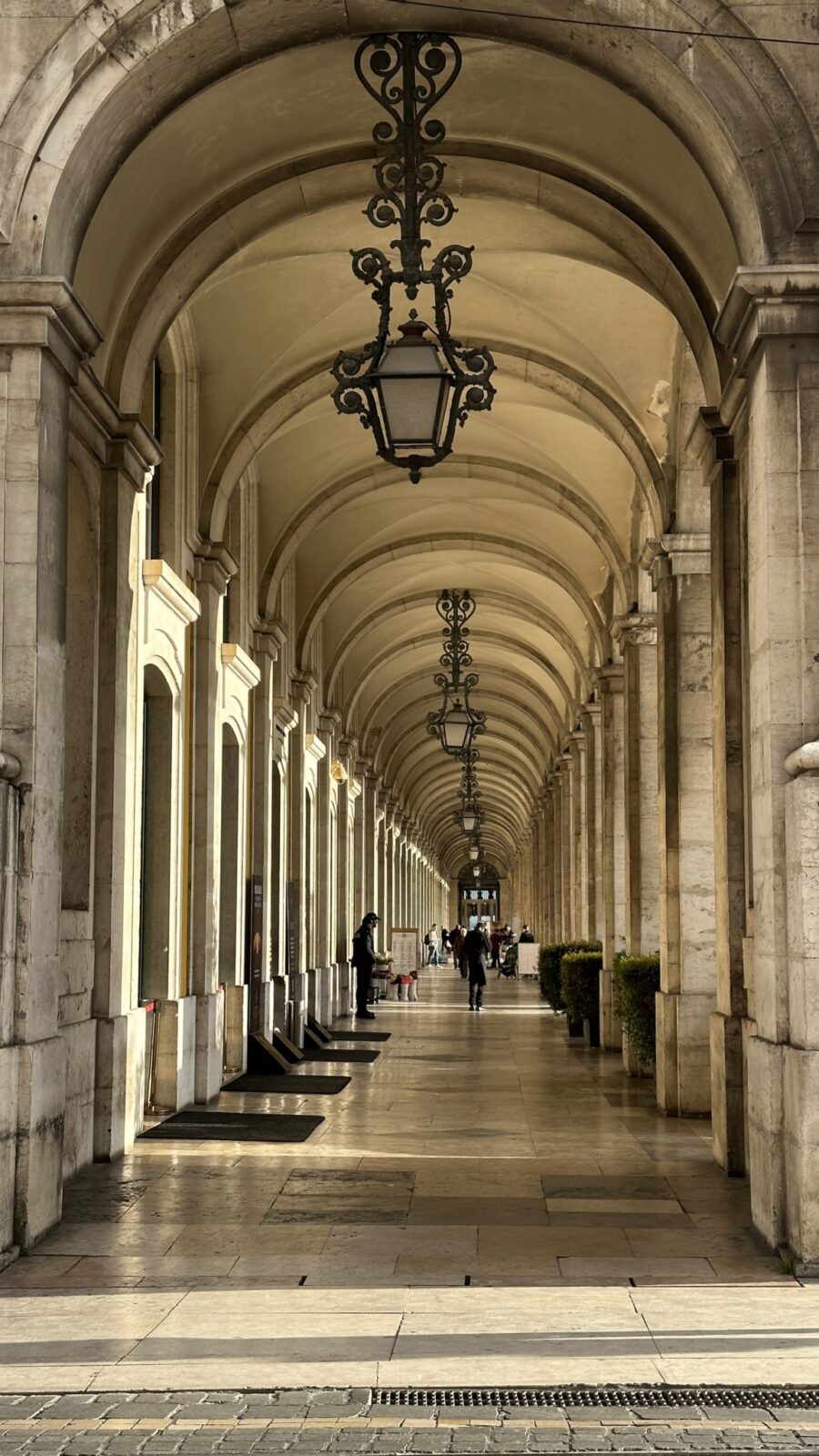 Praça do Comérico | Technically this should be in the 'things to do' section, but essentially, if you have the time, grab a seat at one of the numerous restaurants here in this large piazza (we went with a place called Can the Can) and do a little people watching. We both had a glass of wine and some olives (predictable) and watched the sun drop low. Afterwards we walked down to the water and it was just such a peaceful way to wind down on one of our last nights.