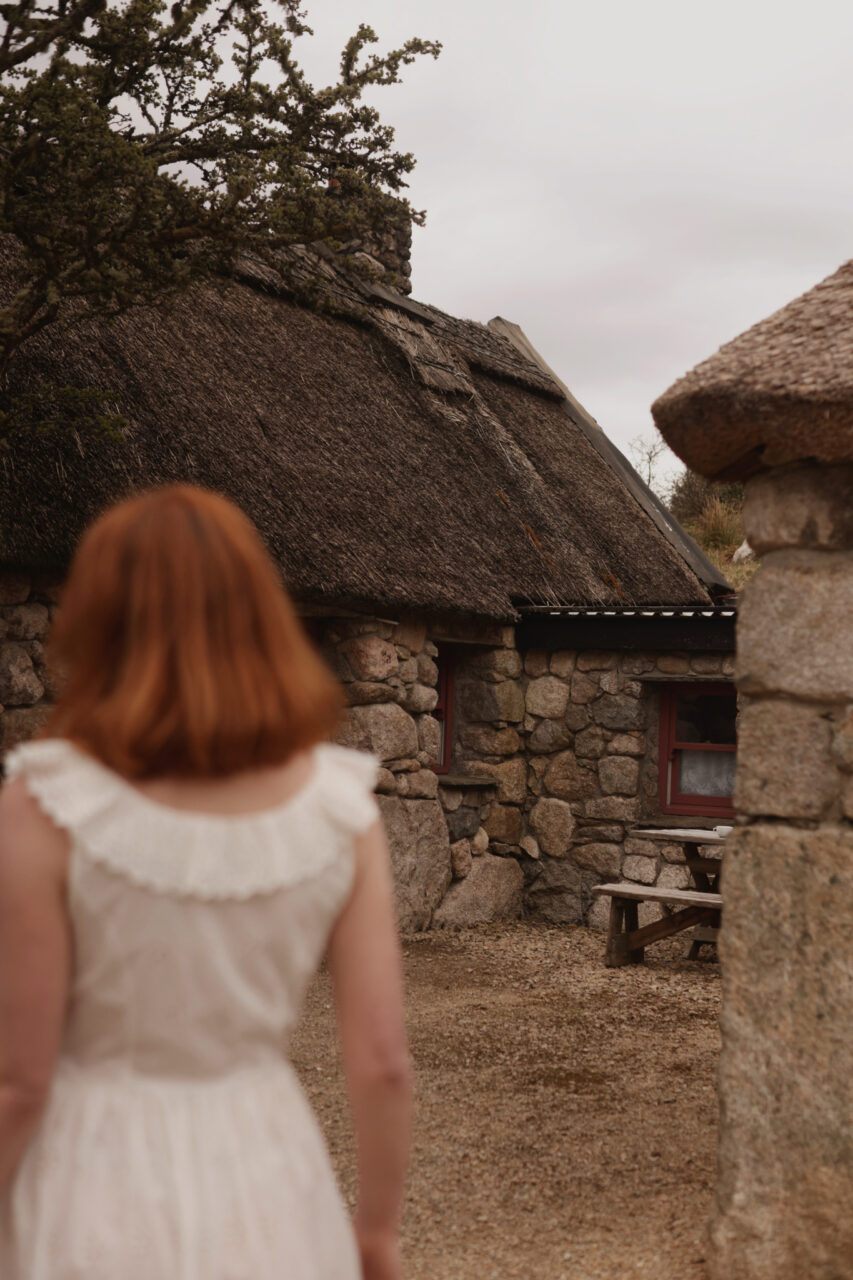 In April, we visited Ireland to take a trip that's been on my mind for quite a while. Ireland was the only international trip we took in early 2020, right before travel restrictions and lockdown happened. I always thought of Ireland and revisited the photos we took in those early days while we were at home. I kept a small hope that one day we might get to go back and see a bit more, and so this Spring we made it a reality.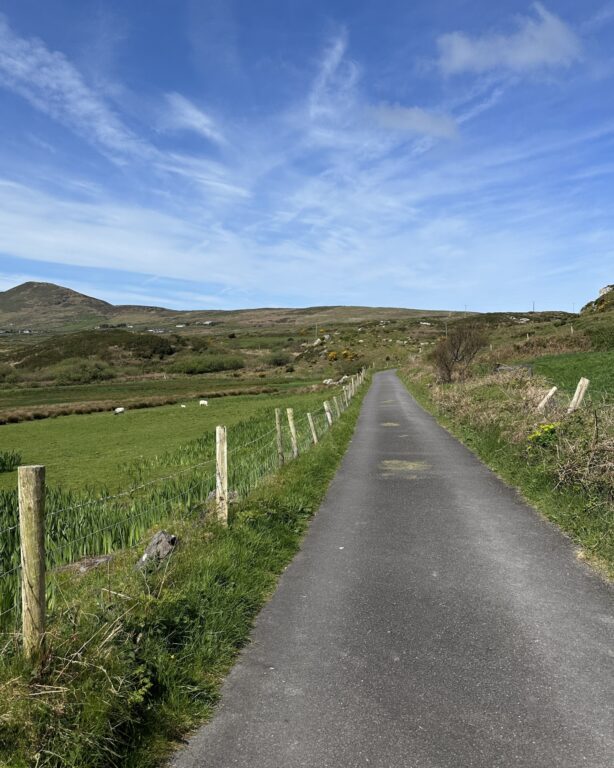 Typically in my photo diaries I focus in on one city, and provide a decent sized list of not only things to see and do, but many restaurants and coffee shops and bars to visit. This trip was a bit different, not only because we were driving around to stay in different parts of the country every few days, but also because our focus in this case was less on going out and more on relaxing and seeing some historic sights. So while I won't have a long list of restaurants for you here, (as we primarily cooked our dinners in our Airbnbs to save on some costs / we were a bit far from restaurants at times) I will have a bit of an overview of our itinerary just in case you're looking to do something similar.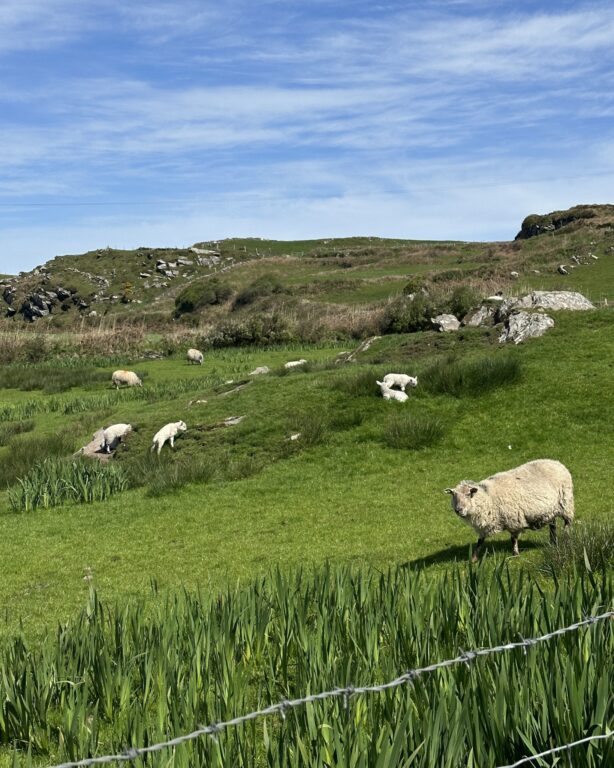 The Plan
Our plan for the trip was instead of flying into Dublin Airport over on the eastern side of Ireland, we opted instead to fly into Shannon Airport and explore the western side of the country. We flew on a direct flight into Shannon, landing in the late morning, rented a car, and then drove to our first destination. Here's our rough schedule :
Land in Shannon
Spend 1 night in Galway
Spend 2 nights in Connemara
Spend 3 nights in Adare (at the iconic Adare Manor)
Spend 2 nights near Caragh Lake
Spend 2 nights near the Cliffs of Moher
Fly home from Shannon
All in all a lot of opportunities to explore different areas, but still quite a leisurely pace and a really long trip (for us). It could easily be condensed, but in the end I'm glad we felt like we weren't rushing from place to place, and it gave us the opportunity to pinpoint where we might like to return in future.
Where we stayed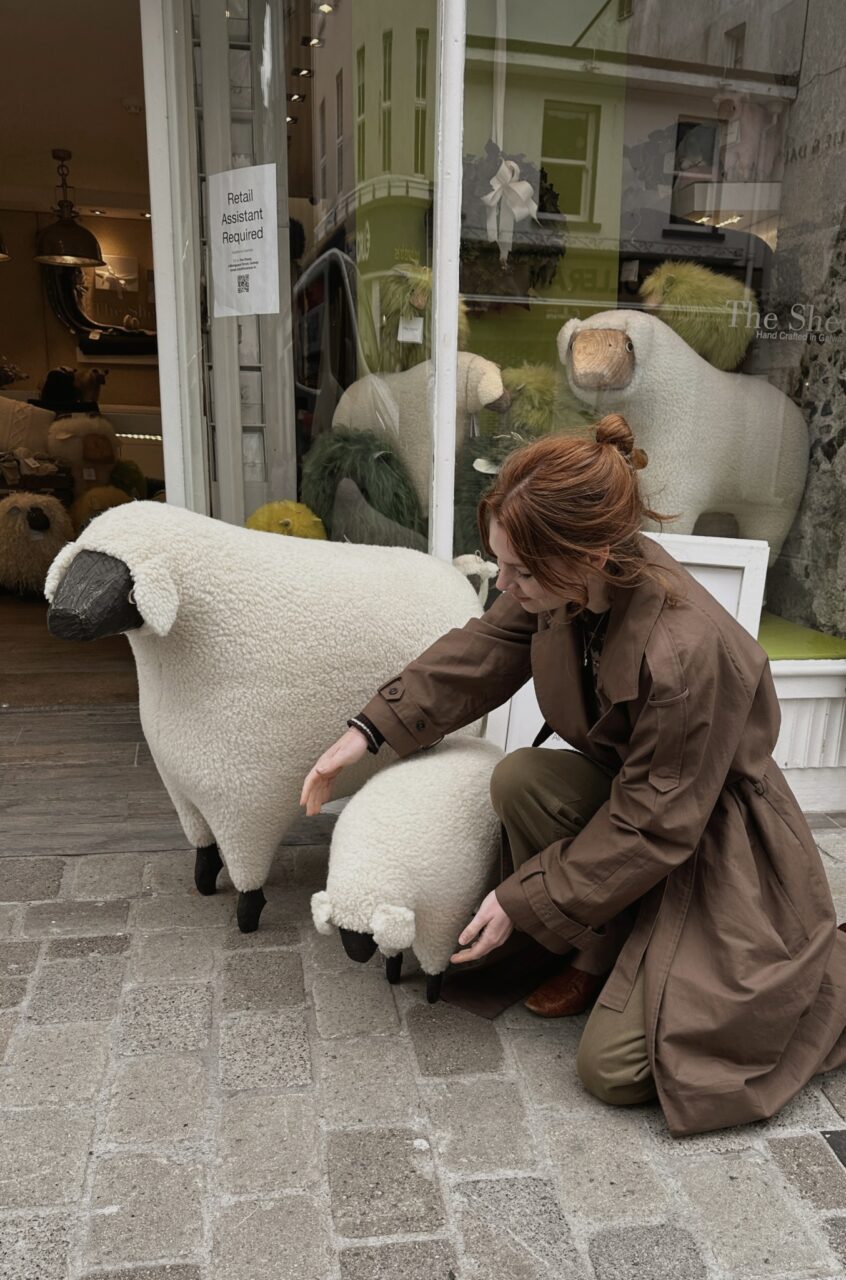 Galway | This was just where we stayed for our first night to adjust after a long overnight flight – neither Eric or I can sleep on flights so we were pretty tired when we arrived, but we rallied. I didn't love the spot we stayed (hence no link to it) but I did really love getting to spend our first day in Galway. We wanted to stay awake as best we could to adjust to the time difference, so I thought of our room this night as just a place to set down our luggage and sleep. That said, if you are visiting and want to stay nearby, Glenlo Abbey is SO fun. We only visited on this time to have lunch + create some fun content on their Pullman Train, but if you're nearby you must add it to your list. Hope to come back and stay there in the future, it's lovely.
Thatched Roof Cottage in Connemara | After our first night in Galway, we made the drive out to this beautiful and quaint thatched roof cottage in Connemara. I cannot recommend this particular Airbnb enough! It was so special, and I loved how private it felt. We cooked breakfasts and dinner in the kitchen, walked the extensive grounds, and used it as a jumping off point to explore the Connemara region during the daytime. It's a beautiful and wild landscape, and this cottage felt like something out of a fairytale. We had a fire in the fireplace (burning peat of course) and played board games when the sun went down. Truly a quaint highlight of our trip.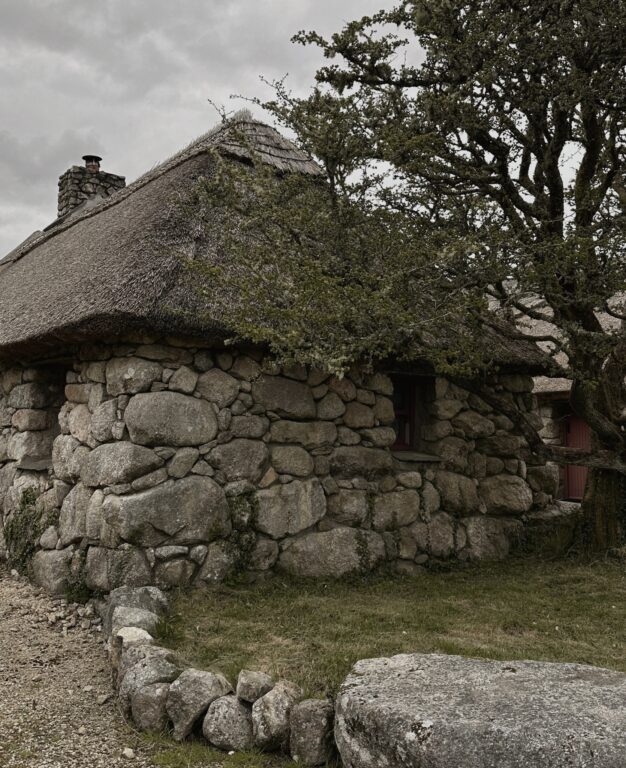 Traditional Cottage near Lake Caragh | This cottage reminded me just a little bit of our own home. A historic and beautiful little home, with everything you could need and nothing over-the-top extra. The kitchen was great for more cooking at home (we tried to approach mealtimes with a budget in mind, so lots of grocery visits on this particular trip) and the green garden out the back was excellent to sit with a glass of wine. Best of all (for me at least) was the AMOUNT of lambs in the nearby fields. Truly, if you opened a window you could nearly always hear distant bleating, which made my heart so happy. We used this spot to be able to drive the nearby Ring of Kerry and explore all the way into the Dingle Peninsula. It's in a really excellent location for both!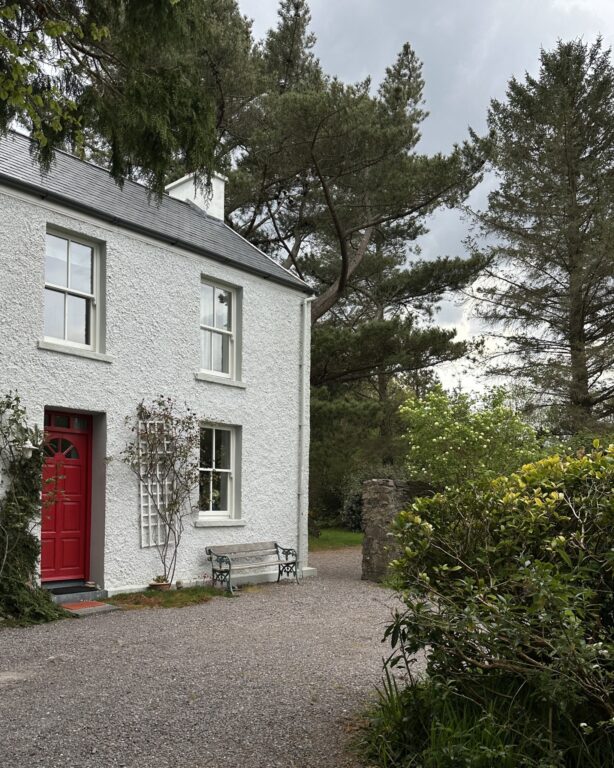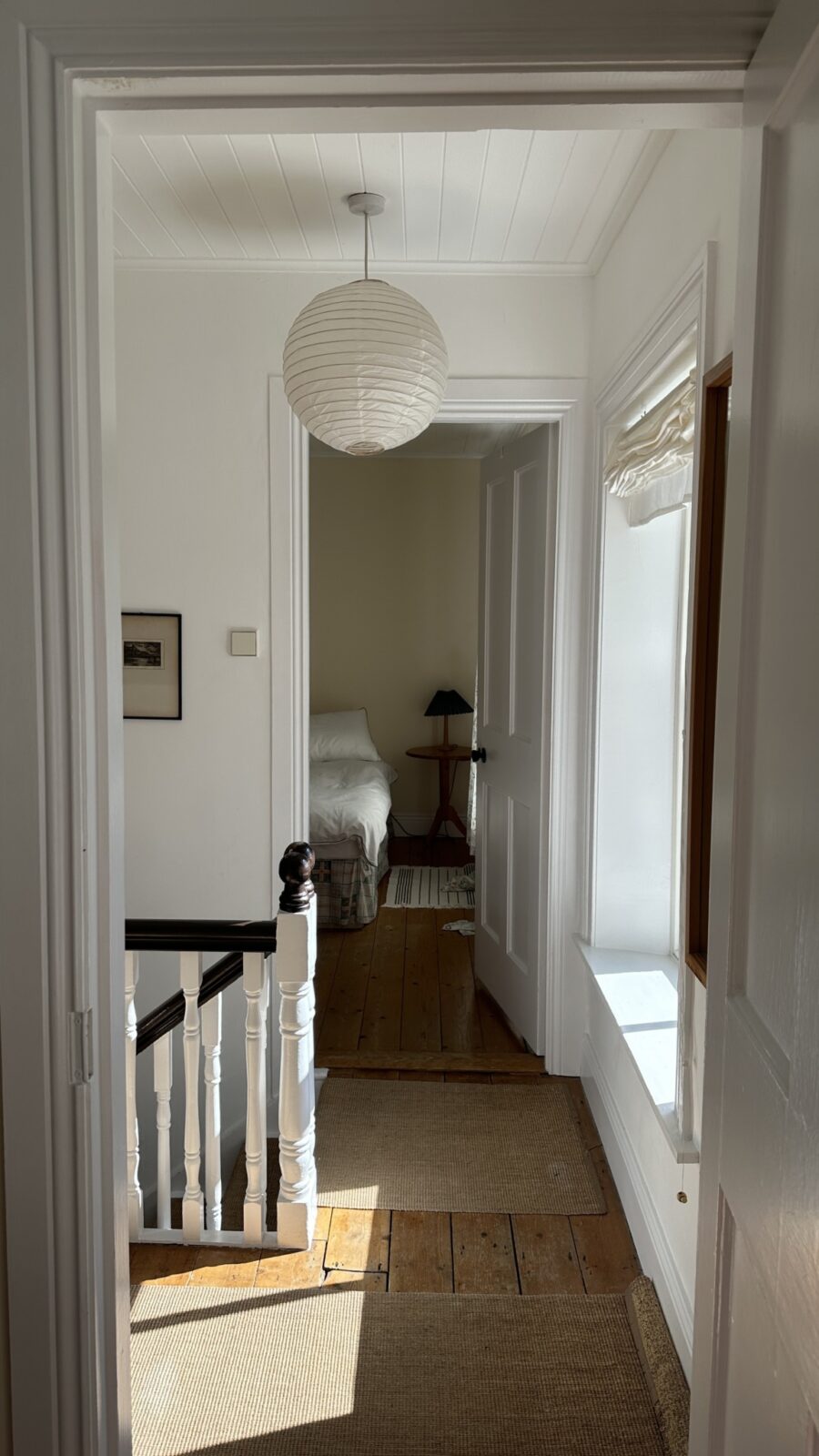 Apartment near the Cliffs of Moher | This apartment was comfortable and simple, and best of all is very very close to the Cliffs of Moher and The Buren. We stayed here for our last few nights and spent a little time in nearby Liscannor and Doolin. The Shannon airport isn't too far either so it was a comfortable choice to end our trip here.
Adare Manor | This was our second time getting to stay at the iconic Adare Manor, and truthfully a big reason for us returning to Ireland was for this portion of our stay. There is far too much for me to share here, so Adare Manor will be getting their very own blogpost. Suffice it to say, if you ever have the opportunity to stay or visit here, you simply must.
To See / Do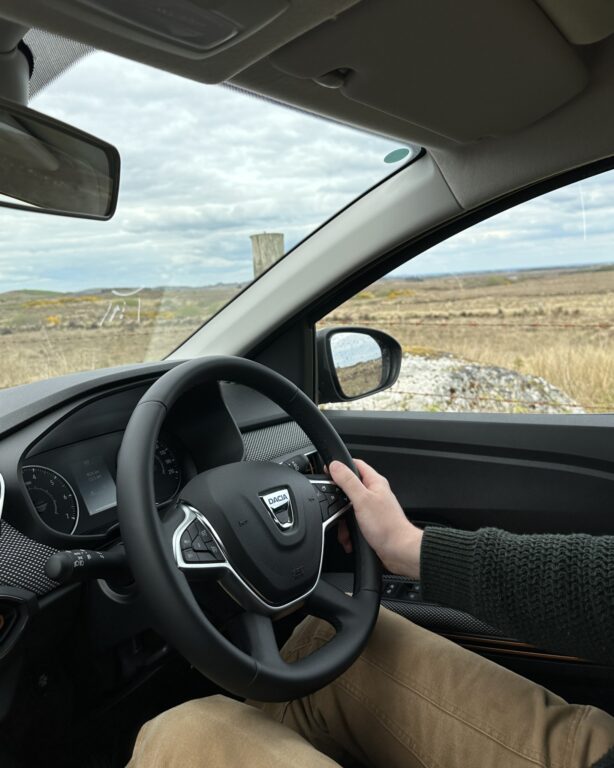 The Ring of Kerry | The 'Ring of Kerry' is a drive you can take on the Western side of Ireland, and is filled with many breathtaking sights and points of interest. We rented a car for the duration of our trip, and dedicated a full day to this drive. Truly, you could spend a lot longer if you wanted to take your time at each and every stop, but it's nice to be able to choose your own pace. It takes you through small villages, along cliffs, and countless historic sites. You typically stop and end in Killarney, but there are options to do a smaller portion if you'd like to also see the Dingle Peninsula.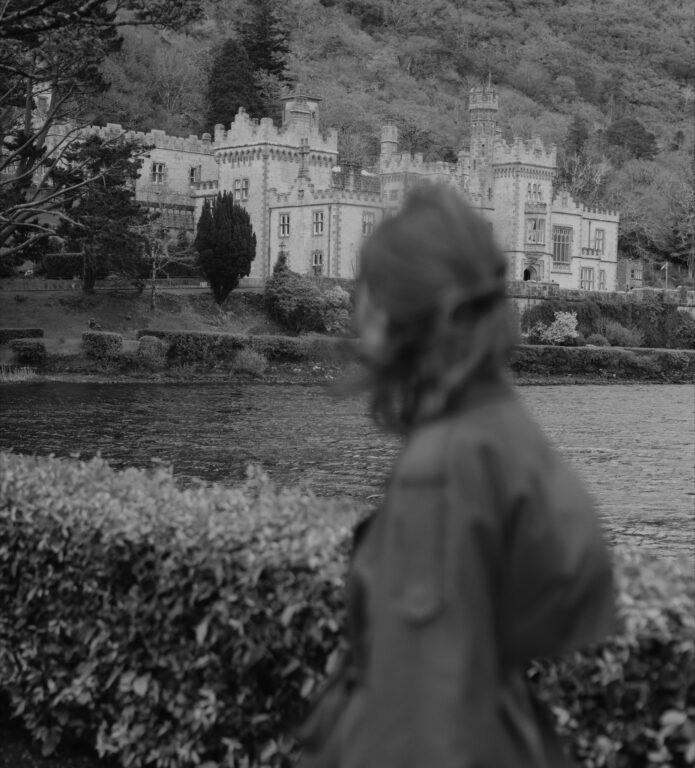 Kylemore Abbey | Kylemore abbey is about an hour north of Galway and consists of a castle and extensive grounds and gardens. It was built in the 1800s as a home, and has since been run by the Benedictine nuns. The house is open for tours and the walled garden (the largest in Ireland) as well as the grounds make for a beautiful walk – there even was a Connemara pony that allowed me to pet it, which was a trip highlight for sure.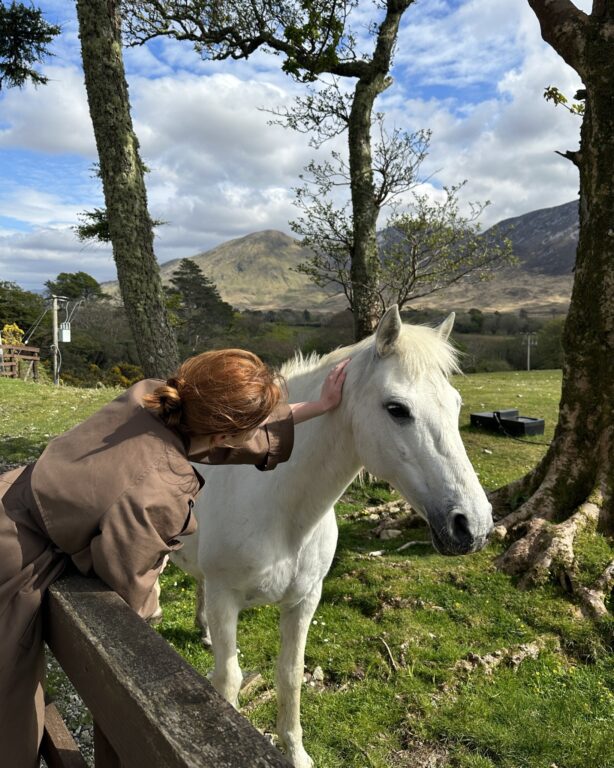 The Dingle Peninsula | This museum was top of our list, least of all because my camera roll from our last visit was chock full of photos of tiles I liked throughout the city. Lisbon has such a distinct look because of its varied tiles, and this museum (which is housed in a 16th century monastery) shows the history as well as some really early examples. There is also a really incredible chapel that you are able to visit in addition to the museum, so it's absolutely worth the admission.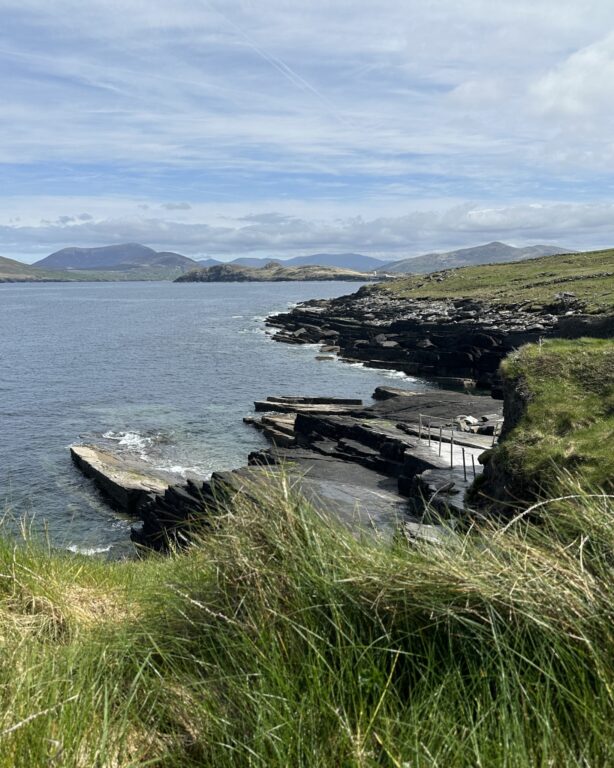 Tetrapod Trackway | This was one of our stops along the Ring of Kerry, and probably the most fascinating, if not simply for the age of the site. It's a little hard to describe, but basically, just along the edge of the rocks going into the sea are fossilized footprints of an ancient animal, a tetrapod, and the tracks are believed to be 385 millions years old. If I try to explain any further I'm sure to sound silly, but just trust me when I say they were worth the very brief detour to have a look at.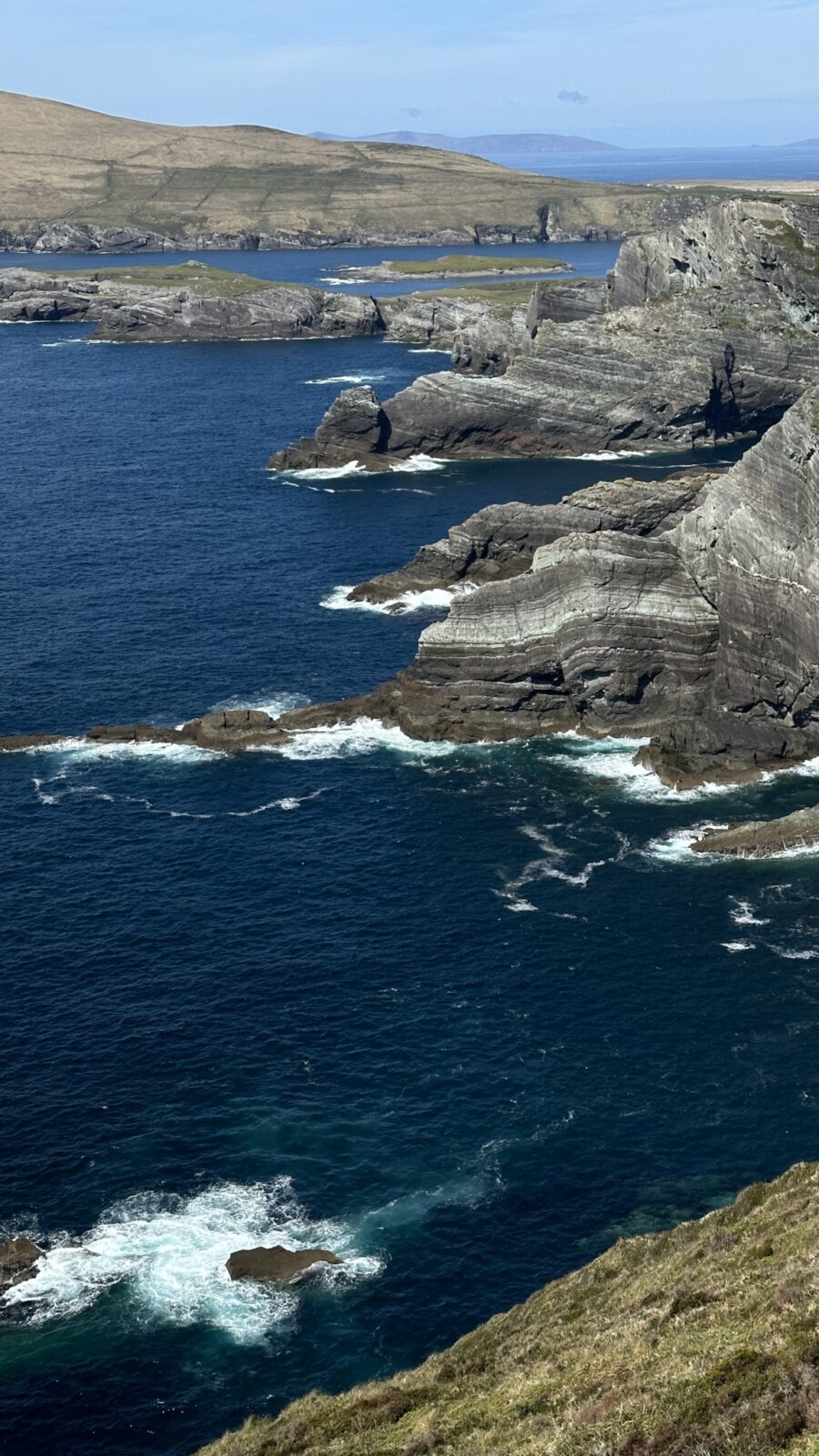 Cliffs of Kerry | Chances are if you've seen photos of Ireland you've seen photos of the breathtaking sheer cliffsides along the western coast. There is a reason for that, and it's largely because they feel so unique to the landscape and the scale of them cannot be understated. More often talked about are the Cliffs of Moher, but I quite liked the Cliffs of Kerry too. It will be windy when you visit, so bundle up, but do not miss them if you have the chance.
Aughnanure Castle | It's not possible for me to list all of the castles we visited (mostly by simply typing the word 'castle' into Google Maps and heading off) but this one was a favorite. It costs a small fee to visit, but you are able to go inside the structures that remain here, and it is absolutely fascinating. Well worth a visit.
Leacanabuaile Stone Fort | I'm not going to describe this well but this stone fort is essentially a large stone ring that you can visit in Country Kerry, and was once a defended farm and homestead sometime in the 9th century. You're able to have a walk inside and see some of the remains of the ancient structure – plus the walk there takes you past many pastures filled with many sheep. It was a beautiful place to have a look about, and I really enjoyed having a break to stretch our legs in a place so lovely.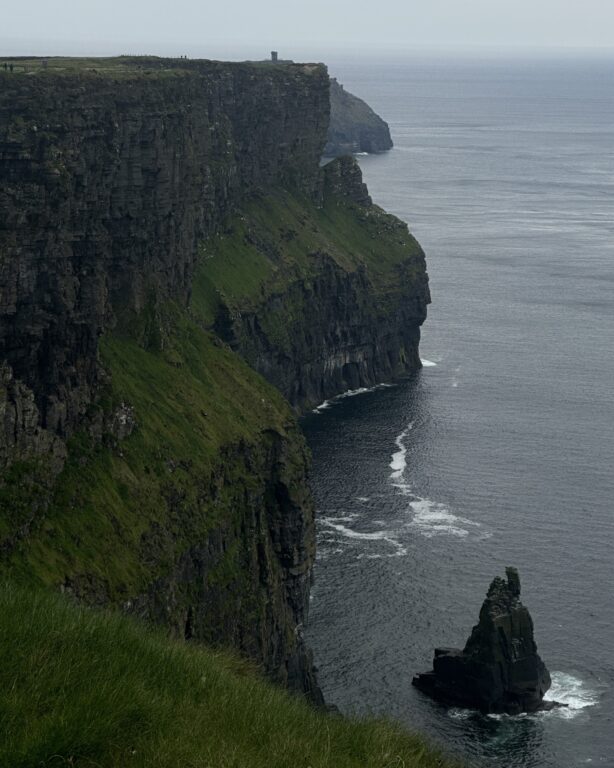 Cliffs of Moher | A must-visit if you're nearby, but again, it will be chilly and windy, so I highly recommend planning on getting a very hot cup of tea to warm yourself after. And please please stay on the marked paths – it's very dangerous, and we did see more than one person climb over a barrier to get a little too close. It's not worth it and you're sure to have a nice view no matter where you go. Personally I liked parking over at a spot on Google Maps called Guerin's Path. We paid a little bit to be able to park here, and it felt like it was less crowded than the main parking lot area, and was definitely a nice walk to the cliffs. The cliffs themself defy any ability I have to describe them, so I'll let some of the photos speak for themselves.
The Burren | We visited The Burren on the last day of our trip and it felt like a really beautiful way to say goodbye to Ireland. It's a rocky landscape (made of limestone) that goes all the way up to the sea. We wandered around for a while and sat to listen to the sea for a bit and take in the view.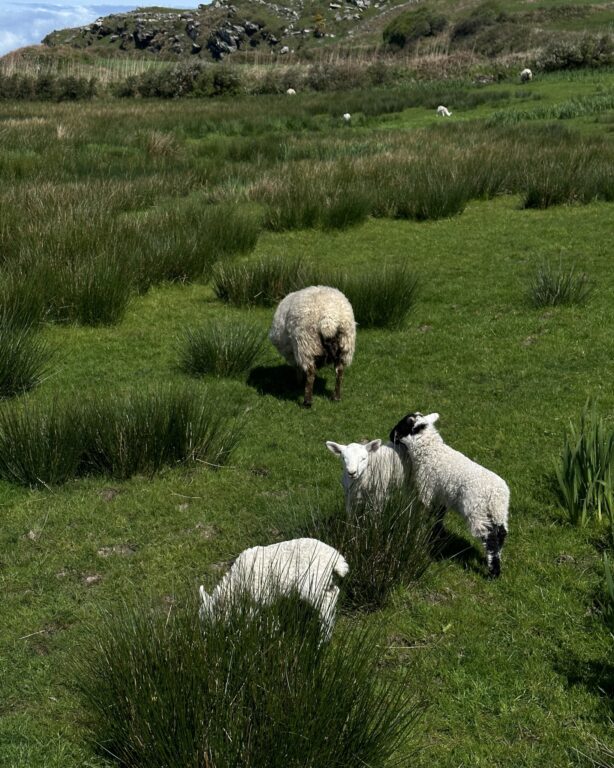 Hold a Baby Lamb | Okay, we did not actually visit this stop on this trip, but we did on our last visit to Ireland so I feel it bears repeating. There is a place on the Dingle Peninsula that is literally called 'Hold a Baby Lamb' (type it into Google Maps, I swear) where you can – hold a baby lamb. That's the whole purpose, come with some cash to pay, a camera, and get your arms ready to do some holding. I think maybe there are only lambs in the Spring (lambing season) but I could be wrong. But as someone who adores lambs and sheep of all sizes, it was my dream visit when we went.
To Eat
Kai Restaurant | As I mentioned above, we didn't end up going out to eat as much on this trip, largely because we chose stays with kitchens to save bit on spending on meals. But there were a few spots I wanted very much to visit, and one of them was Kai restaurant in Galway. It's lovely, the food is lovely, and the baked goods and wine selection were perfect. I've been for dinner once before, this time for lunch, and both experiences were fab.
Coffeewerk + Press | We took a redeye flight in and spent our first day trying to stay awake in Galway – Coffeewerk helped out immensely, and I had a perfect flat white here. Perfect not only because of the espresso but also because Irish dairy is the absolute best. We bought a bag of beans for our coffees for the rest our trip and that was perfect too!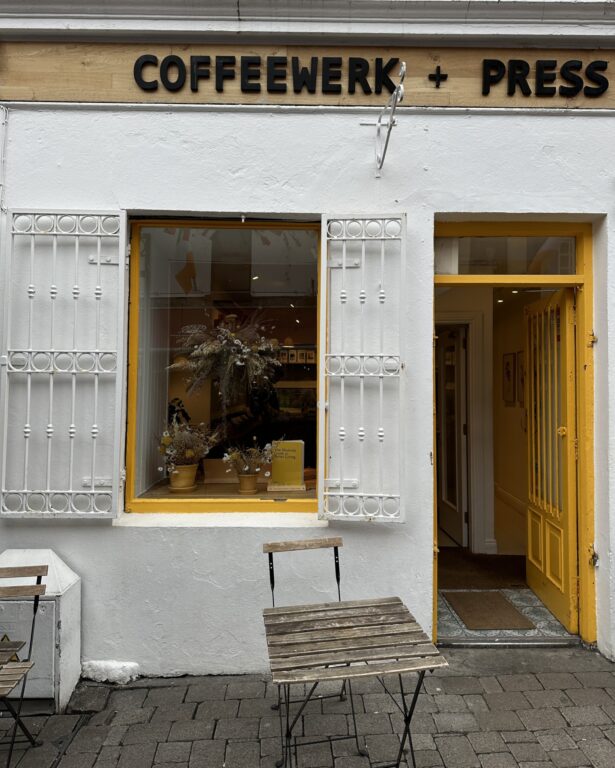 Ard Bia | We tried to visit this spot for dinner, but sadly they were closed on the day we stopped by. That said it came highly recommended, so if you get the chance, pop in and tell me how it was.
Seed and Soul | On a particularly rainy day in Dingle we ducked into this shop and left with pastries and coffees. They were excellent and exactly what we needed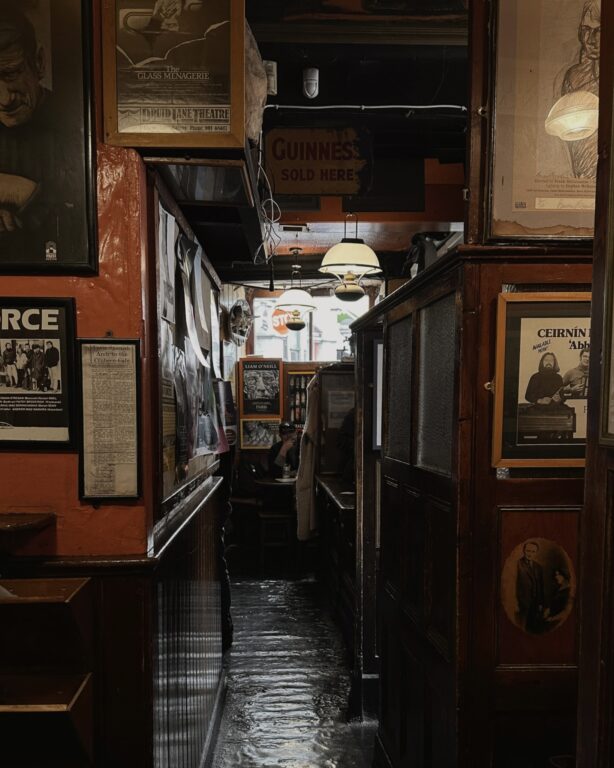 Tigh Neachtain |This spot was recommended to us for a traditional pint of Guinness (my favorite) and it proved to be quite the cozy spot. We missed their mussels (also my favorite) but all in all it was a great spot to hide from a bit of rain and have a drink.
Pullman Restaurant | Have you ever wanted to pretend you're in an Agatha Christie novel, dining aboard a train car zipping through the countryside? Well, this train car no longer moves, but you can dine aboard and play the part of the main (mysterious) character. The Pullman is on the grounds of Glenlo Abbey, and the train cars themselves are real former train cars that have been transformed into a stunning restaurant that looks like it's out of a time machine.