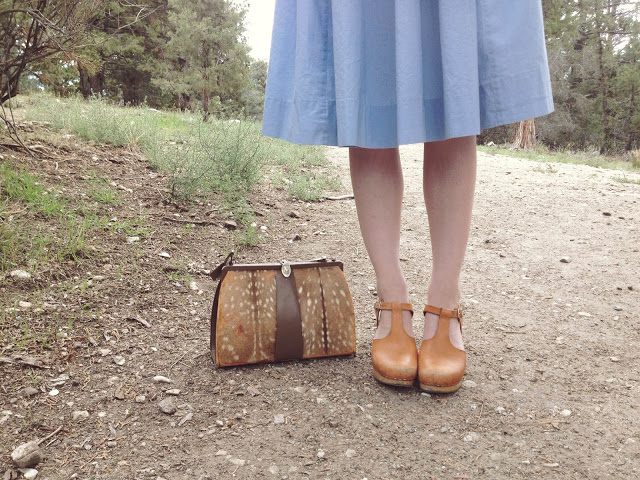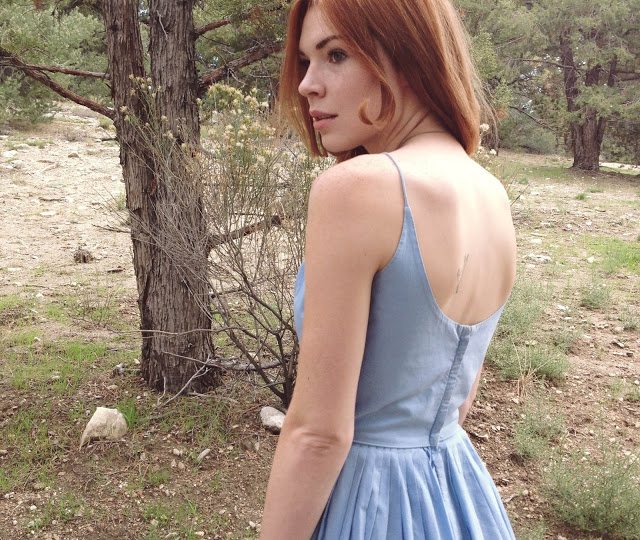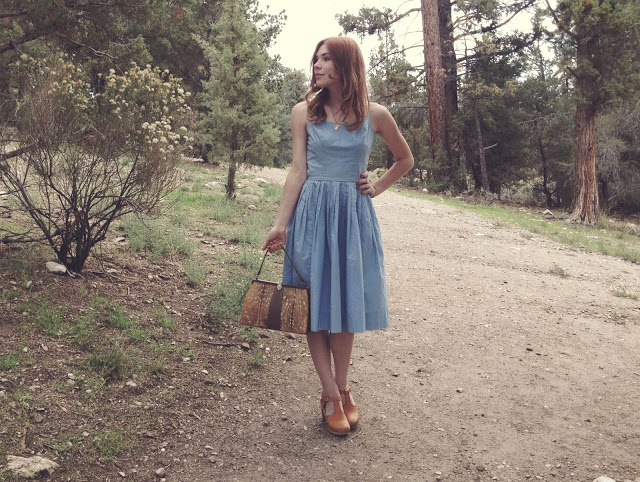 Last weekend I went to the mountains with two of my close friends and stayed at my parent's cabin. We went up for Big Bear CA's annual Oktoberfest, and it did not disappoint at all. I entered the log sawing contest with fellow blogger Sadie, ate a pretzel bigger than my face, and drank a good amount of beer from my vintage deer-covered beer stein. Best of all, both of my parents came up for the weekend too, and it gave me some good one on one time with both of them. I think my mom had the most amount of fun – we briefly danced the polka, and played a ring toss game at one of the little booths set up.
For the occasion, I wore this sweet little 1950s sundress. I found it at a vintage shop in Pasadena last month, considered selling it in my shop, but when I put it on – I just couldn't part with it. It fits like a glove, and the length is perfect. I own a lot of mini dresses, but there's something liberating about a skirt that hits below the knee. It certainly makes getting out of cars easier without a free peep-show!
We took these photos in a little town across the lake called Fawnskin. And I just so happened to have my fawnskin purse with me! It's a little battered, but it's one of my favorite vintage finds. Add some leather clogs, and while I wasn't exactly dressed for a hike, I was ready for some Oktoberfest fun.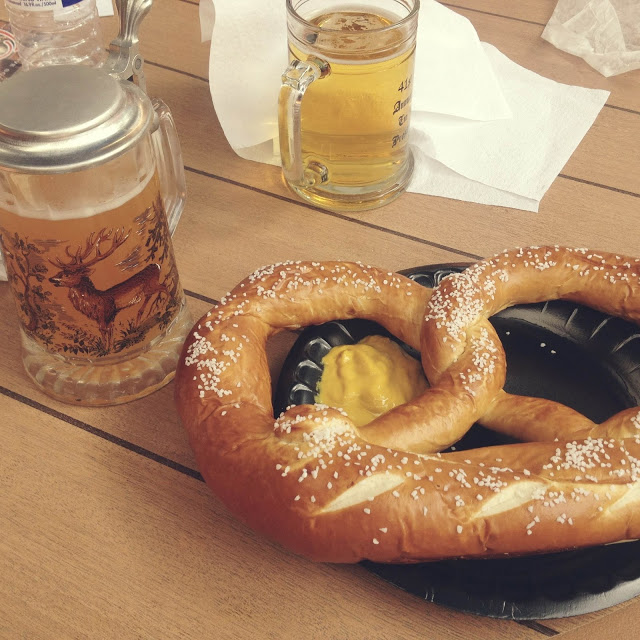 vintage sundress / vintage fawnskin purse / swedish hasbeens clogs