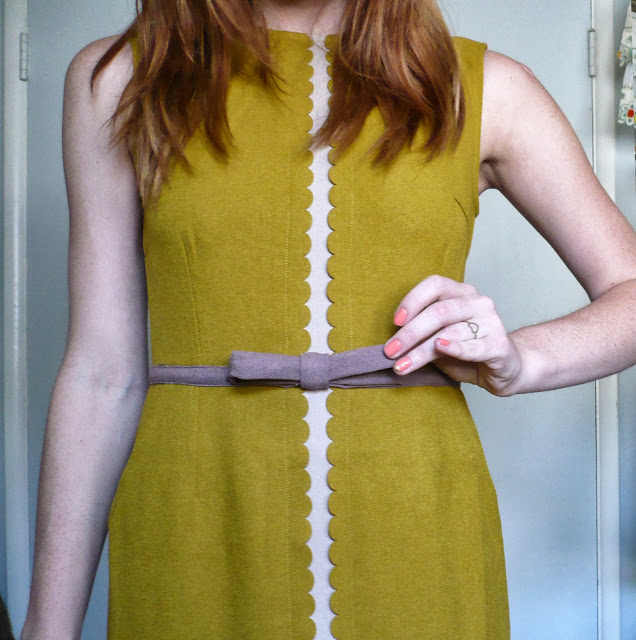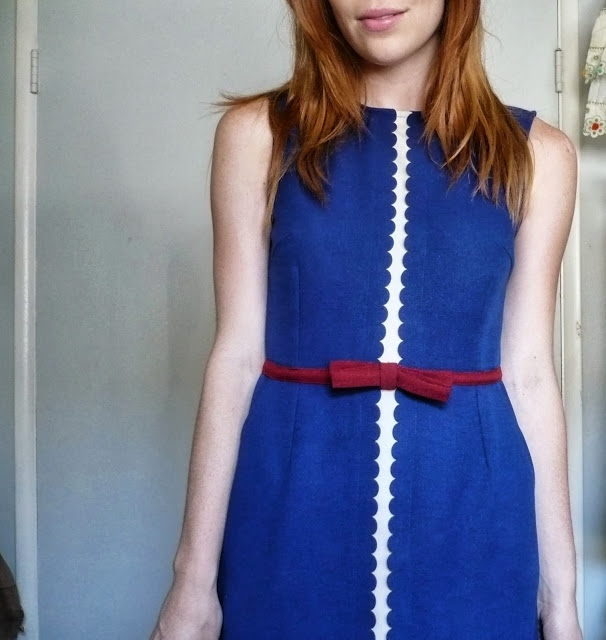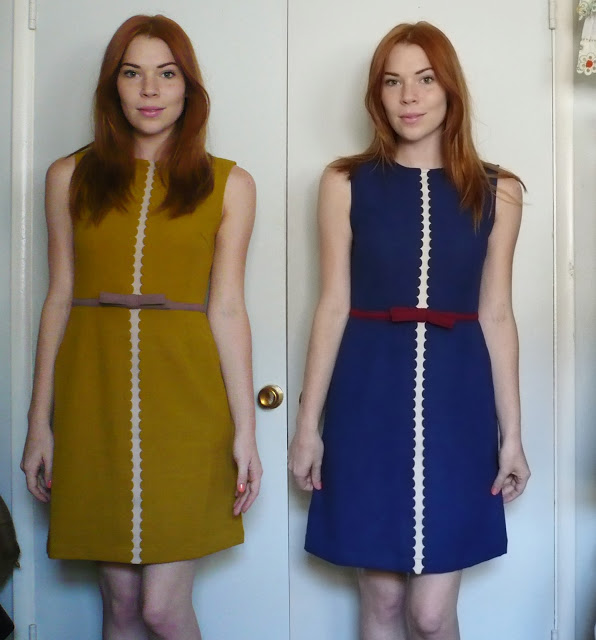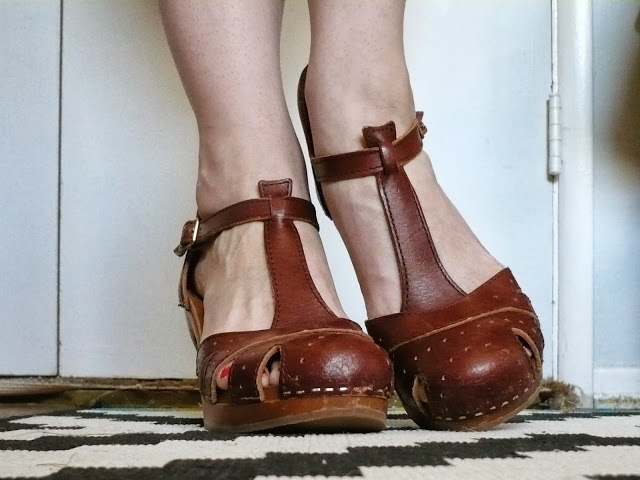 I'm seeing double! When this dress came out from my favorite California label Dear Creatures, I was torn – what color to get?? Obviously the blue and red is very much my style, so I had to have it. But the mustard yellow? It would be perfect for Autumn! And good with red hair! Decisions decisions! I'm a pretty indecisive person, so when it came down to it, I went with both.
I know! I'm filled with shopping guilt about buying TWO dresses, but hear me out – I scored the blue one for 15% off at my favorite shop in LA called The Loved One. And I searched high and low for the mustard one online and found it for even less on eBay. Still, I didn't NEEEEEED two dresses, but I've been doing well with my Etsy shop lately, so I rationalized it that way. Don't judge me!
As for the dresses? They're perfect. Pockets in the front, a built in bow, and those scallops! It's like the dress was made for me. I'm going to pretend it was, at least.