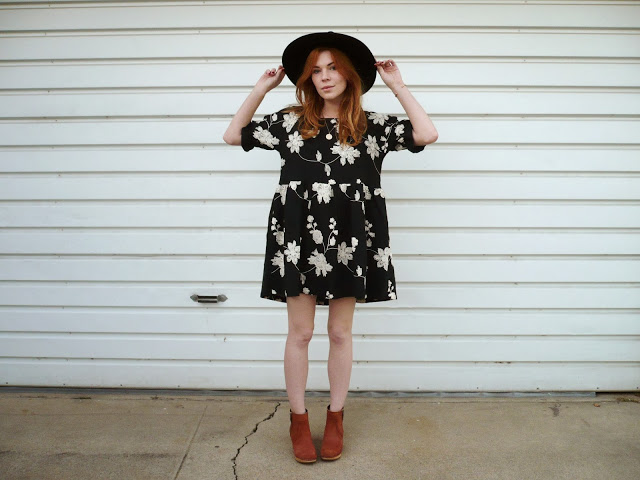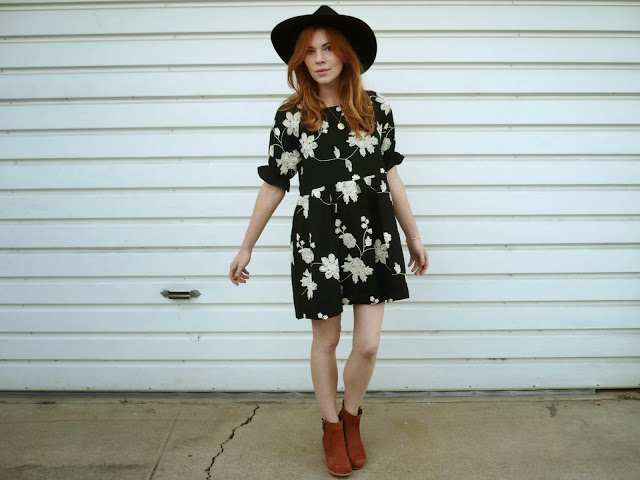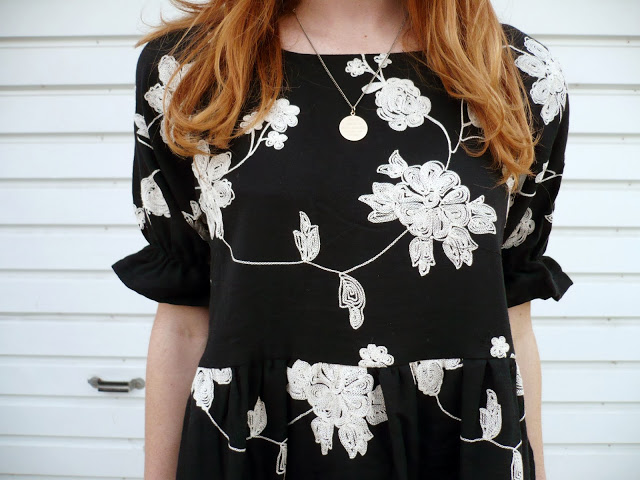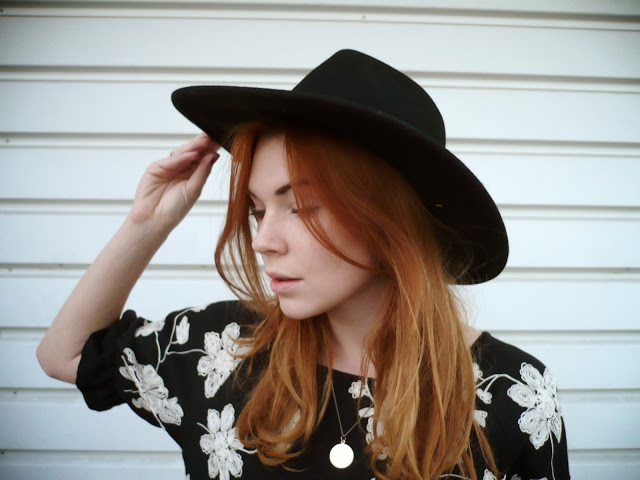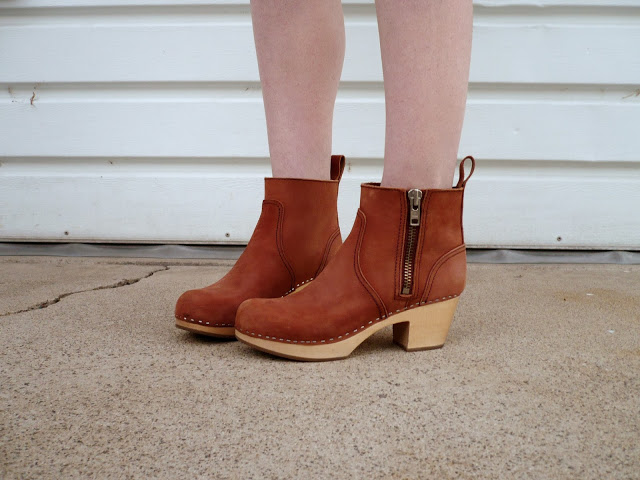 I've been a fan of the UK based label Dahlia for some time now, so you can imagine my excitement when I tell you I'm the latest Dahlia Girlfriend! I did the most embarrassing happy dance when I found out, and another even more terrible dance when this dress arrived from the the lovely ladies at Dahlia! It's a smock shape, so it just comes in one size, and totally reminds me of an updated version of all the dresses I wore when I was a kid. The loose fit is unbelievably comfortable, and the whole thing gives such a carefree, easy vibe. I'm obsessed with the embroidery on it and can already see myself pairing it with tights and flats, or even with a sweater pulled over it.
I paired it with my latest favorite, this hat from Free People. I've worn it tons already, and while it does hit the roof of my car when I'm driving, I'm finding it hard to take it off. I was a little nervous about wearing something with such a wide brim at first, but now I've decided it makes me feel a little badass. Which I am a-okay with.
Unsurprisingly I reached for a pair of Swedish Hasbeens to bring the whole look together. These boots are just so versatile. They're amazing with jeans, and even better with dresses. They are both tough and utilitarian while at the same time the softness of the suede makes them a bit more feminine. I can't say enough how much I love them.
To read my interview with Dahlia, head to their blog here!
eliza dress c/o dahlia / free people matador hat / swedish hasbeens zip-it emy boots