This week has been a bit intense – I found out I need some fairly expensive dental surgery, and I've got to fly to Wisconsin next week. I don't know how I'm going to make it all work – but I'll have to figure it out. Life is a bit of a balancing act right now, and has been since I moved to LA earlier this year. Trying to figure out finances, trying to be an adult, trying to remember to pay my cell phone bill on time – one day I'll get it. But for now, my mind just doesn't work that way.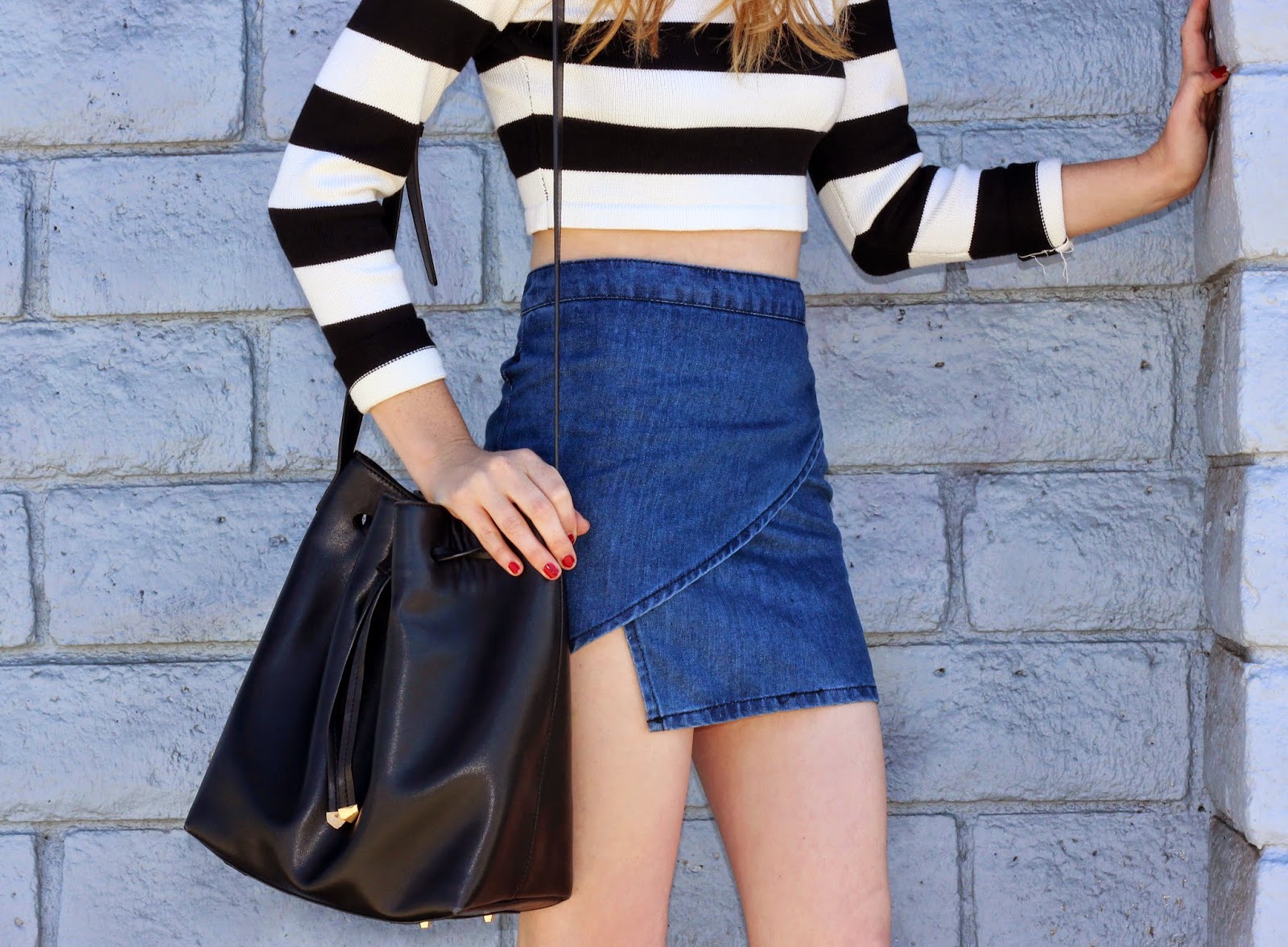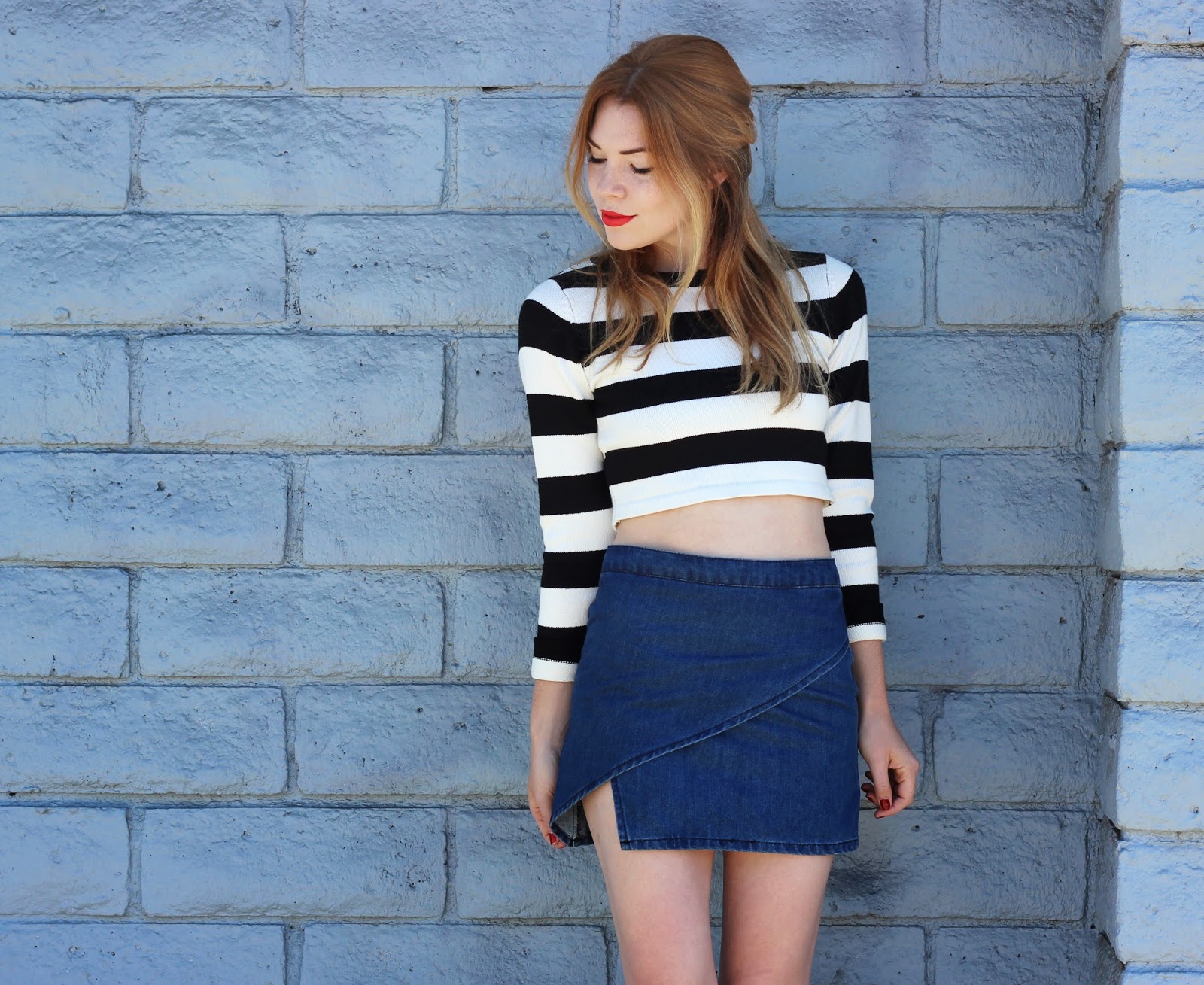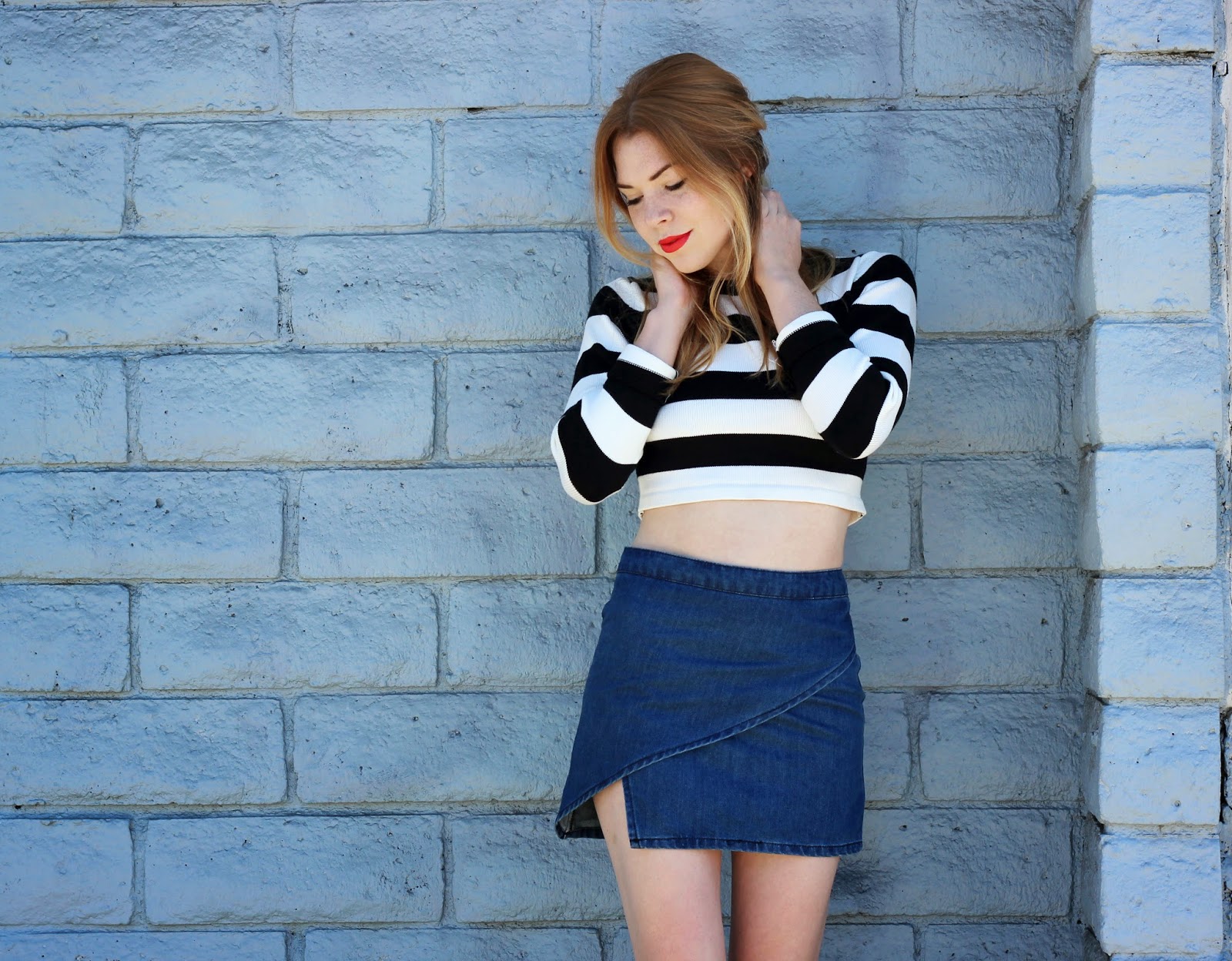 In other news, this skirt is a dream come true. It's 90s fabulousness plus this PYLO sweater pretty much has my heart. And I've been carrying this Wessley NYC tote since it arrived on my doorstop last month – it's the perfect carryall.
Hope you're all having a lovely week.
PYLO crop sweater / brandy melville skirt / wessley nyc bucket bag / thrifted clogs