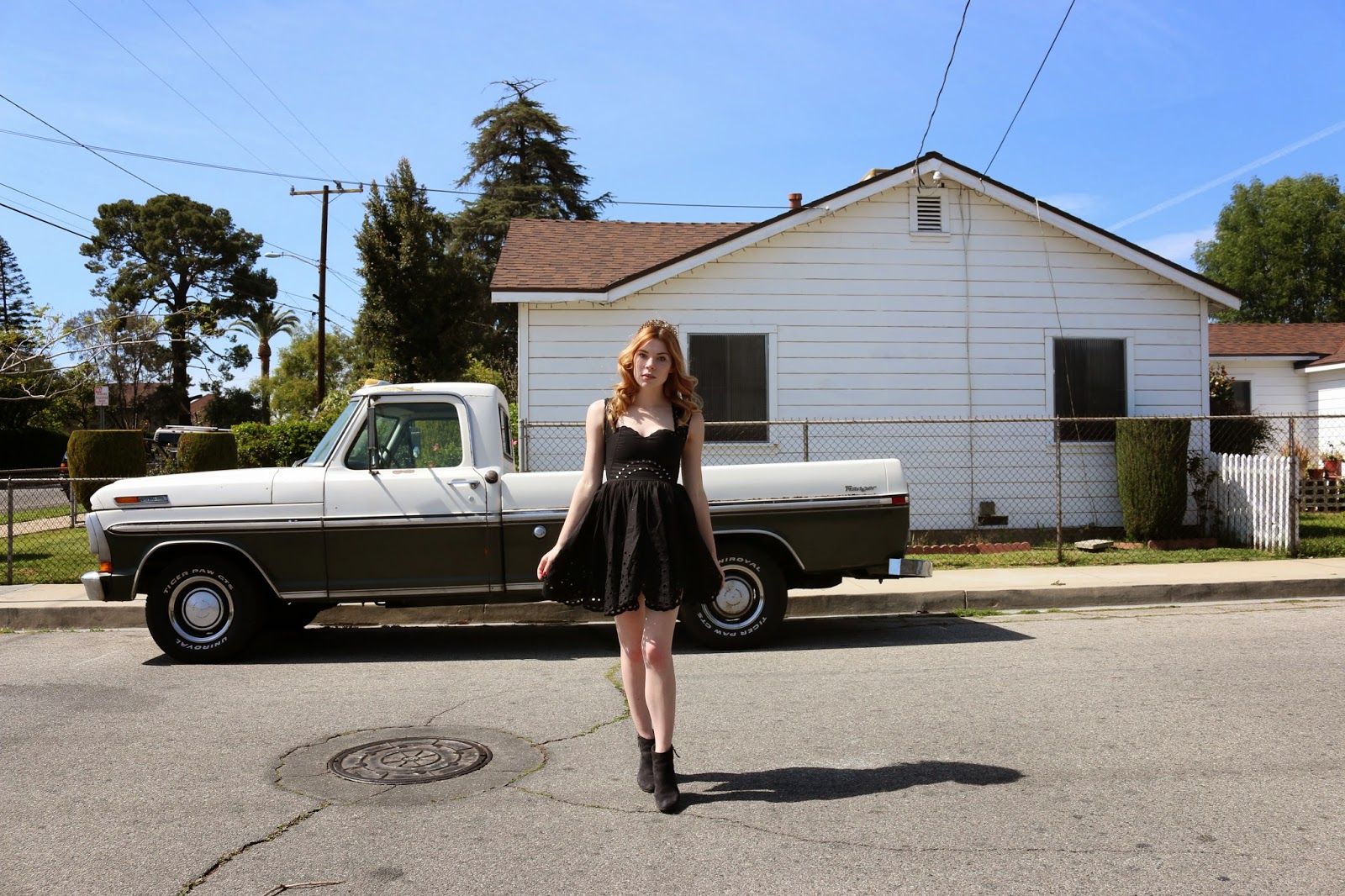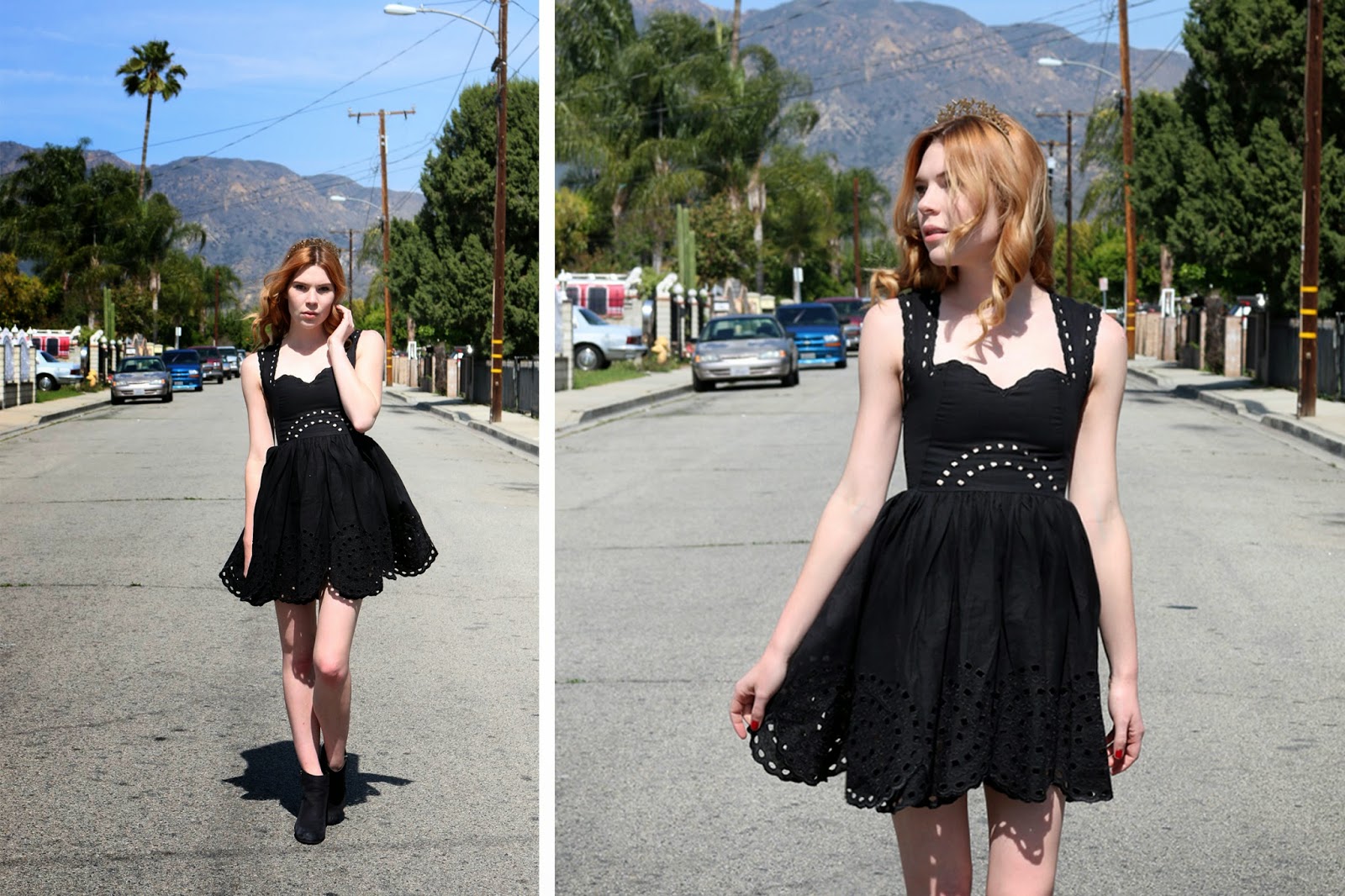 I had such a fun shoot last week for PYLO! Since Prom Season is about to begin (I feel old even saying that) we wanted to shoot some of our dressier dresses. The theme we went for was a real Lana Del Rey-esque teenage suburbia. So totally up my alley, and so much fun to drive around the Valley looking for locations.
For these photos, I chose my favorite PYLO dress – this cotton eyelet dream. It has the sweetest cut-outs in the front, a racerback, and the swingiest skirt. It was a little too hot to be wearing all black, but I toughed it out somehow. Sort of like prepping for Coachella this coming weekend. I wish I could wear an outfit like this out there, but I'm pretty positive I would melt to death!
And just in case any of you have a special event like prom or a wedding coming up, I'm happy to announce that I will be hosting a giveaway for one of PYLO's dresses! It'll be happening next week, so stay tuned, and start surfing the website for your favorite dresses now. If you just can't wait that long, don't worry – we have free shipping happening now!
xoxo
PYLO cotton eyelet dress / thrifted leather boots / target star crown