If you follow me on Instagram, then you know that I just got back from a long weekend in Portland. And you also know that (drum roll please) I got engaged while I was there! I absolutely love the city of Portland, and so does my fiance (!!!), so being able to get engaged there was perfect for us. These photos are from before he popped the question, when we had just landed and started to explore the city.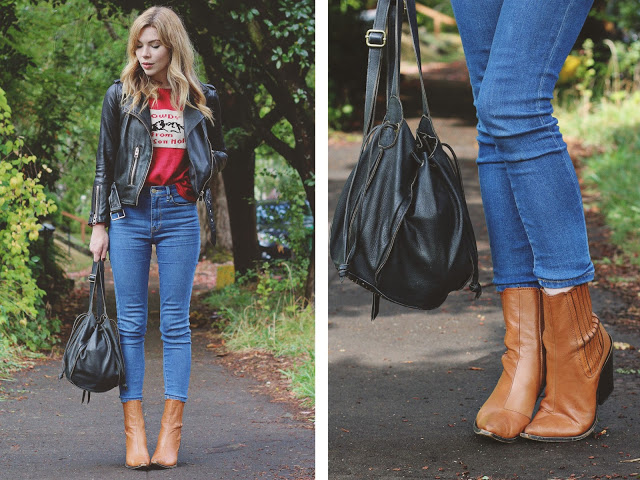 I always wear boots when I fly because I travel so light. Just a backpack and a purse, nothing else. So there's simply no room for boots in my carry-on. Thus, I'm usually that person struggling to remove my shoes in the airport. C'est la vie. I was mostly just excited to get out of LA and actually be able to wear a jacket and a sweater! The sweater is one I got from For Love & Lemons a while back on sale, and the jacket is my new pride and joy.
I bought it in the Dash Hudson app from AllSaints and I am absolutely IN LOVE. The leather is so buttery soft, and the cut is perfect for dresses and jeans. Be still my heart. I've been using Dash Hudson a lot lately, and I have to say I really like the app. Plus there are ways to earn store credit through the app, so you can save on your purchases. Score.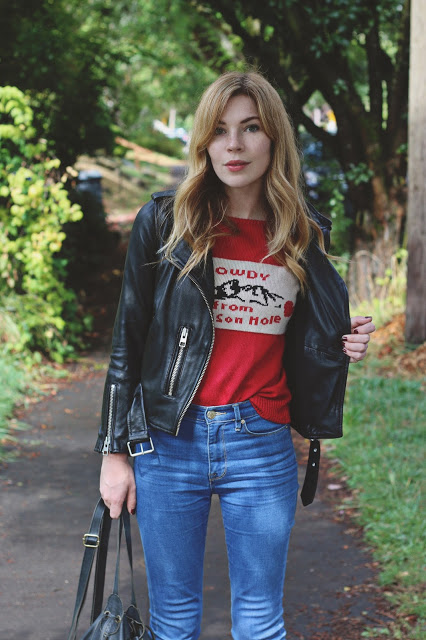 Below are some of my snaps from our first day via my Instagram. Coming up later this week – part two of our trip – the part in which I get engaged.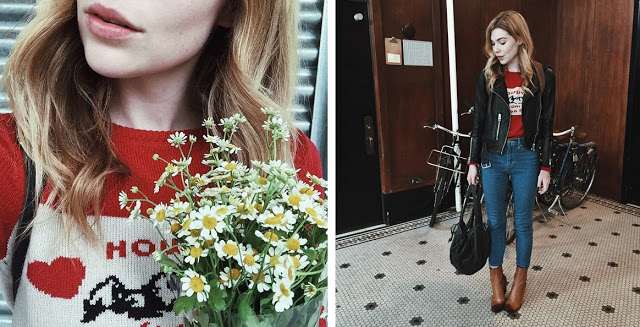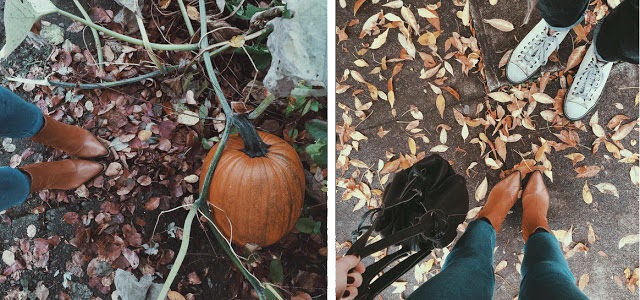 bromley boots from free people / allsaints balfern jacket via dash hudson / BDG indigo jeans / for love & lemons jackson hole sweater / cleobella drawstring backpack