The weekend is finally here – and I couldn't be happier. Something about this week really seemed to drag by, so being able to sleep in and have a nice breakfast was everything to me this morning. It's going to be a full weekend for me, with family things, the flea market, and copious amount of coffee, and I couldn't be more pleased.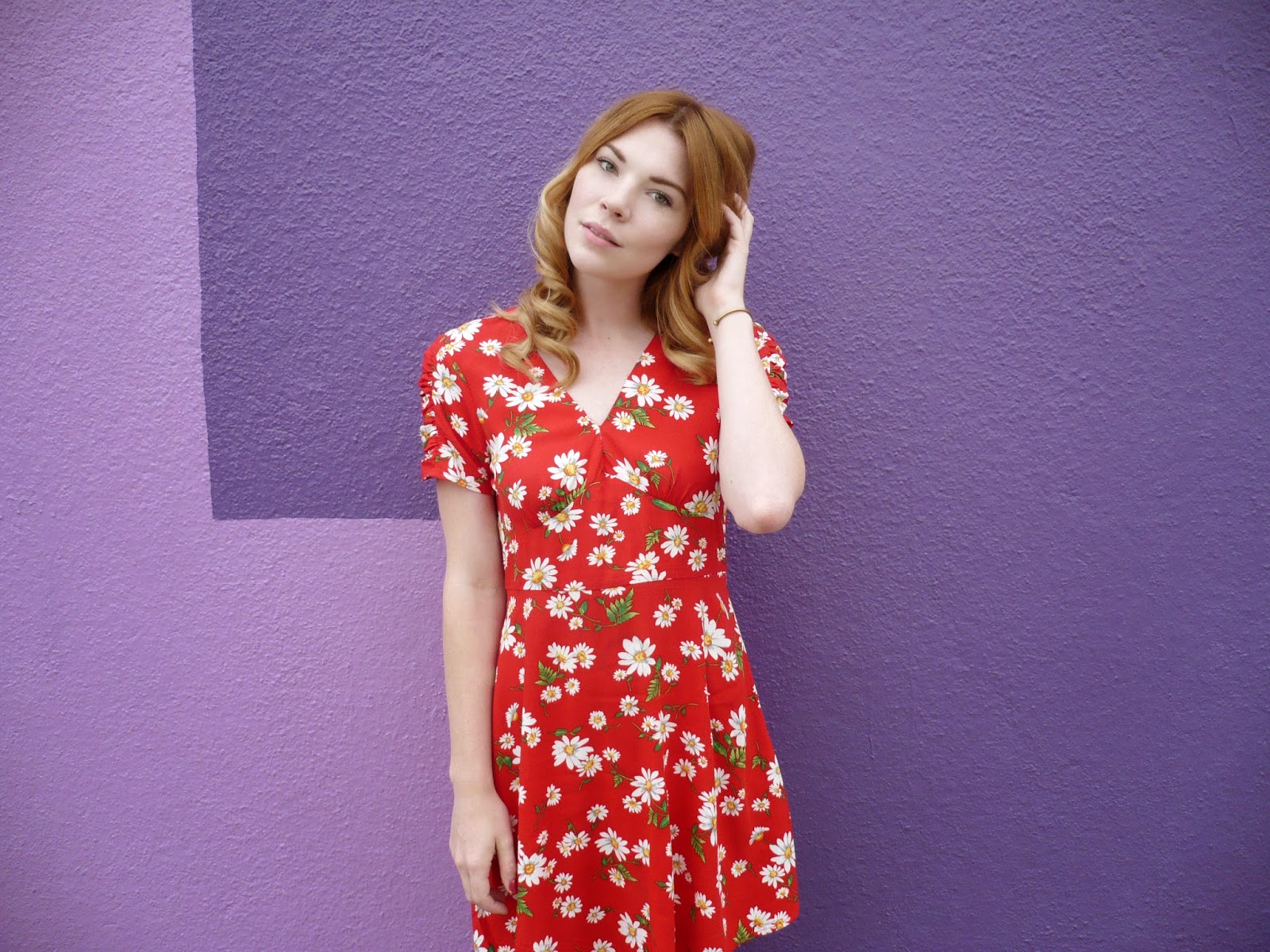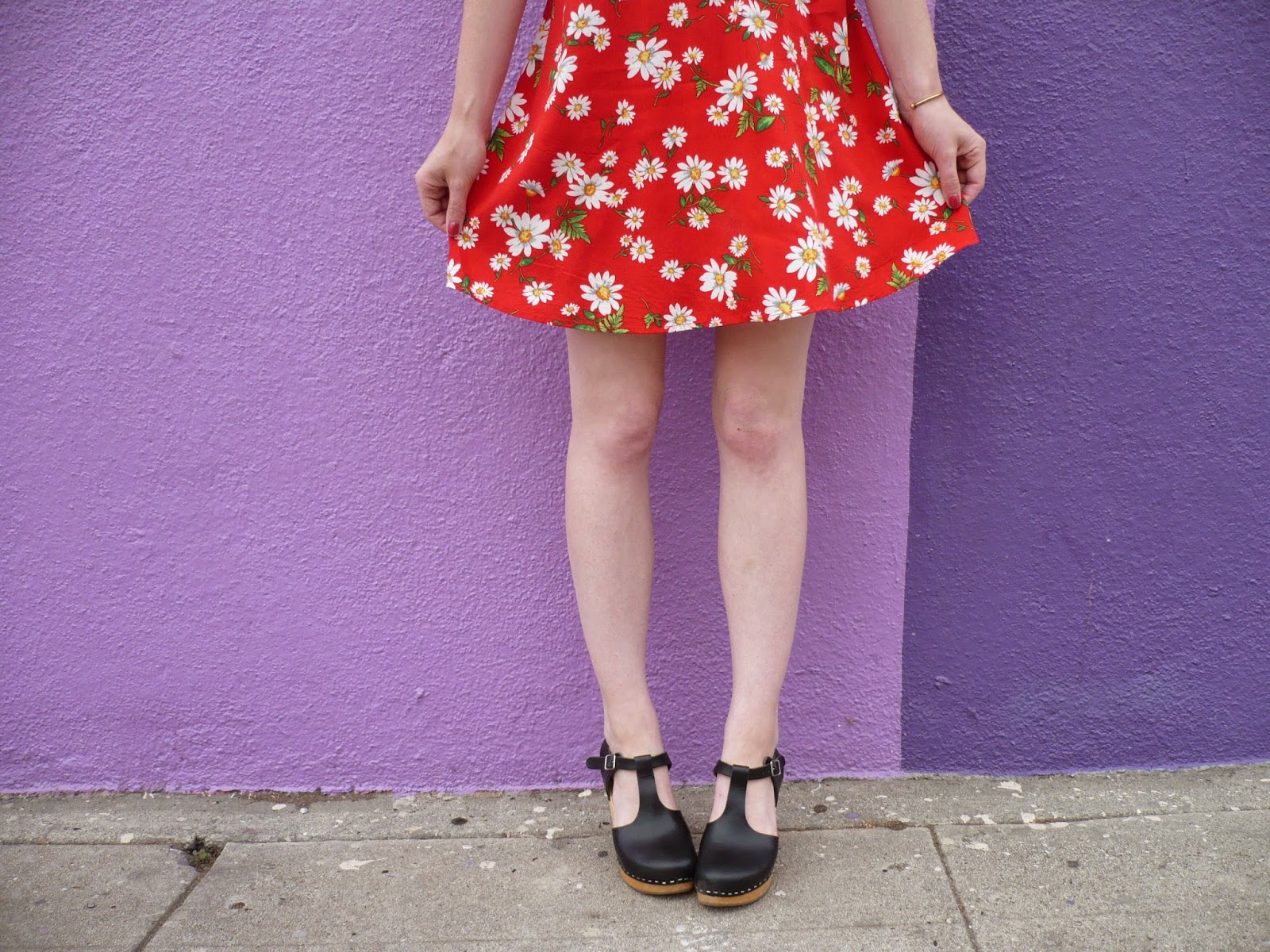 Today was a good excuse for me to wear this dress I thrifted for $4.75 last week. As I'm headed to a family gathering, it seemed like the perfect opportunity for something a little more feminine and sweet. Plus, with my trusty clogs, it's the most comfortable option I could think of. I've been on such a 90s daisy-print kick lately, but this dress was more of a 40s throw-back for me. Simple details, and a sweet shape, and I'm good to go.
Hope you're all having a lovely weekend! Looking forward to posting some of my Flea Market finds for you all after tomorrow!
thrifted dress / swedish hasbeens t-straps