For the last few days, there has been hints that a change in weather is coming. It's overcast in the morning, the light looks different, and something about the air has changed. I mean sure, it's still getting up into the 80s by lunchtime, but I am feeling hopeful that I can start wearing the bulk of my wardrobe. I'm not great at dressing for warm weather – I like layers, not tank tops. So as soon as I thought it miiiiight be cool enough, I dug out this wool dress from Aritzia.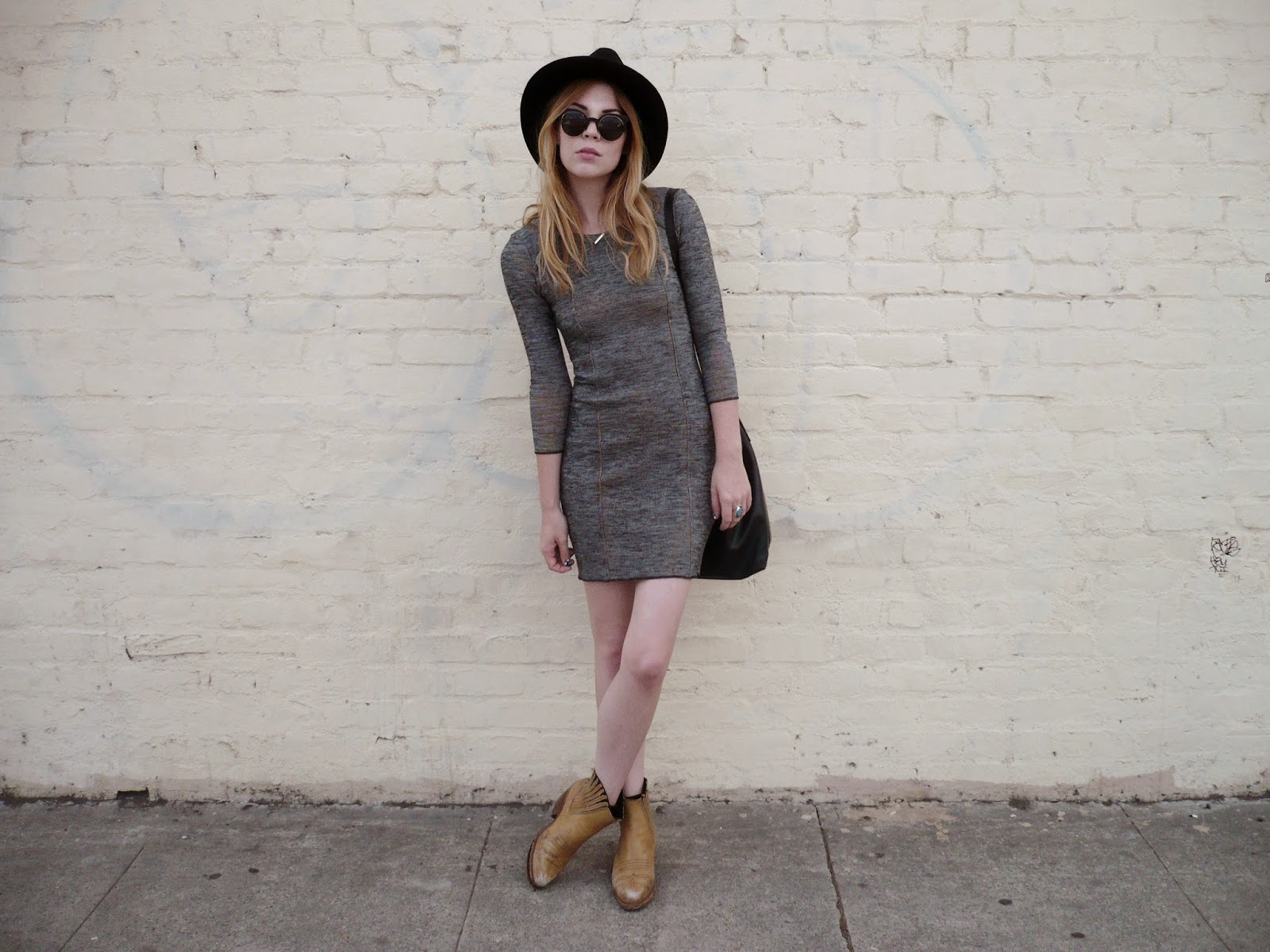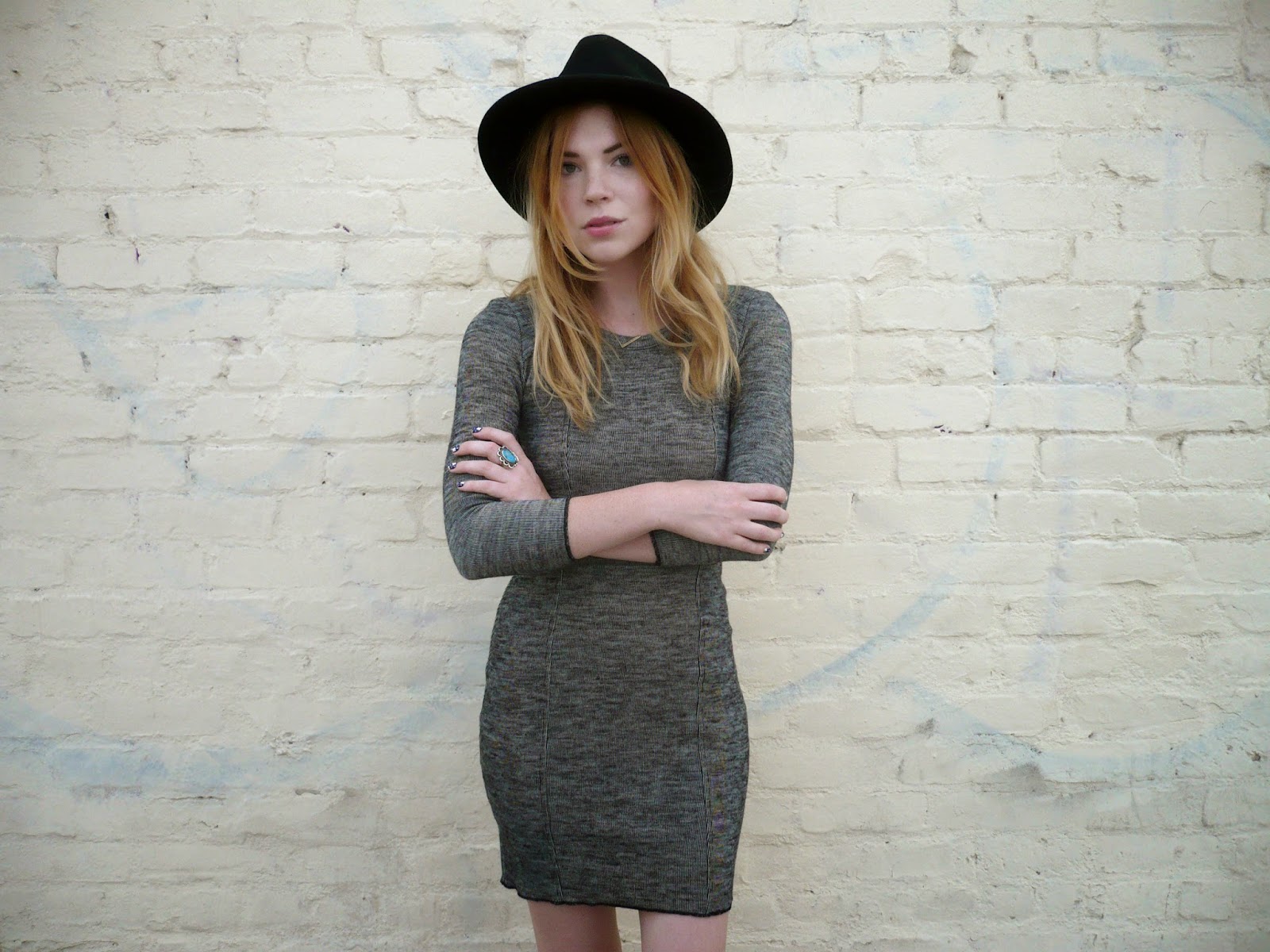 I had wanted this Wilfred Free dress from Aritzia ever since I found this picture on Pinterest. Something about the color and the length had my heart. But as the image was from 2011, I thought there was no chance of me finding it. Until, one boring afternoon lounging on the couch, I found it on Poshmark for a mere $30. Oh the joy that I felt was almost overwhelming. What are the odds??
So now that my dress and I have found each other, I just need the weather to get a touch cooler so I can wear it without the dreaded back-sweat that wool can cause. Fingers crossed, y'all.
wilfred free dress / vintage pendleton hat / thrifted boots / broke girl style sunnies