Who else loved the game Twister when they were a kid? I remember going to a friend's house, putting on big comfy socks, and essentially crushing and/or being crushed by my friends while we attempted the impossible. It always ended in a fit of giggles, followed by a can of Cactus Cooler and some Sour Patch Kids. I had a very healthy diet.
The reason why I bring this up, is this dress from Shabby Apple totally makes me think of Twister, in the best way possible! It's like a grown-up, I work-in-an-office, but with a loose dress-code sort of dress. Plus a dash of Mad Men, because who doesn't secretly want to look like Joan?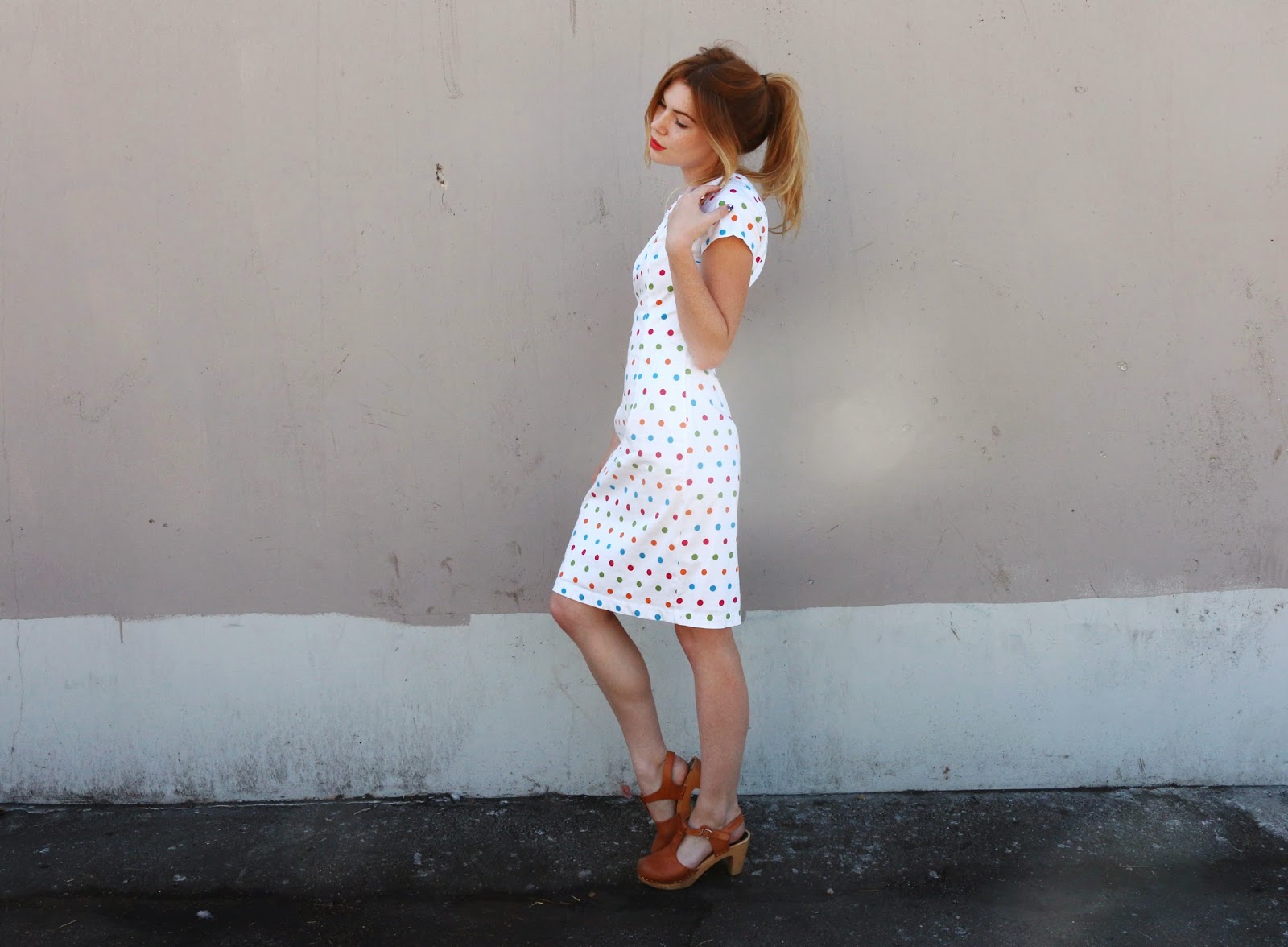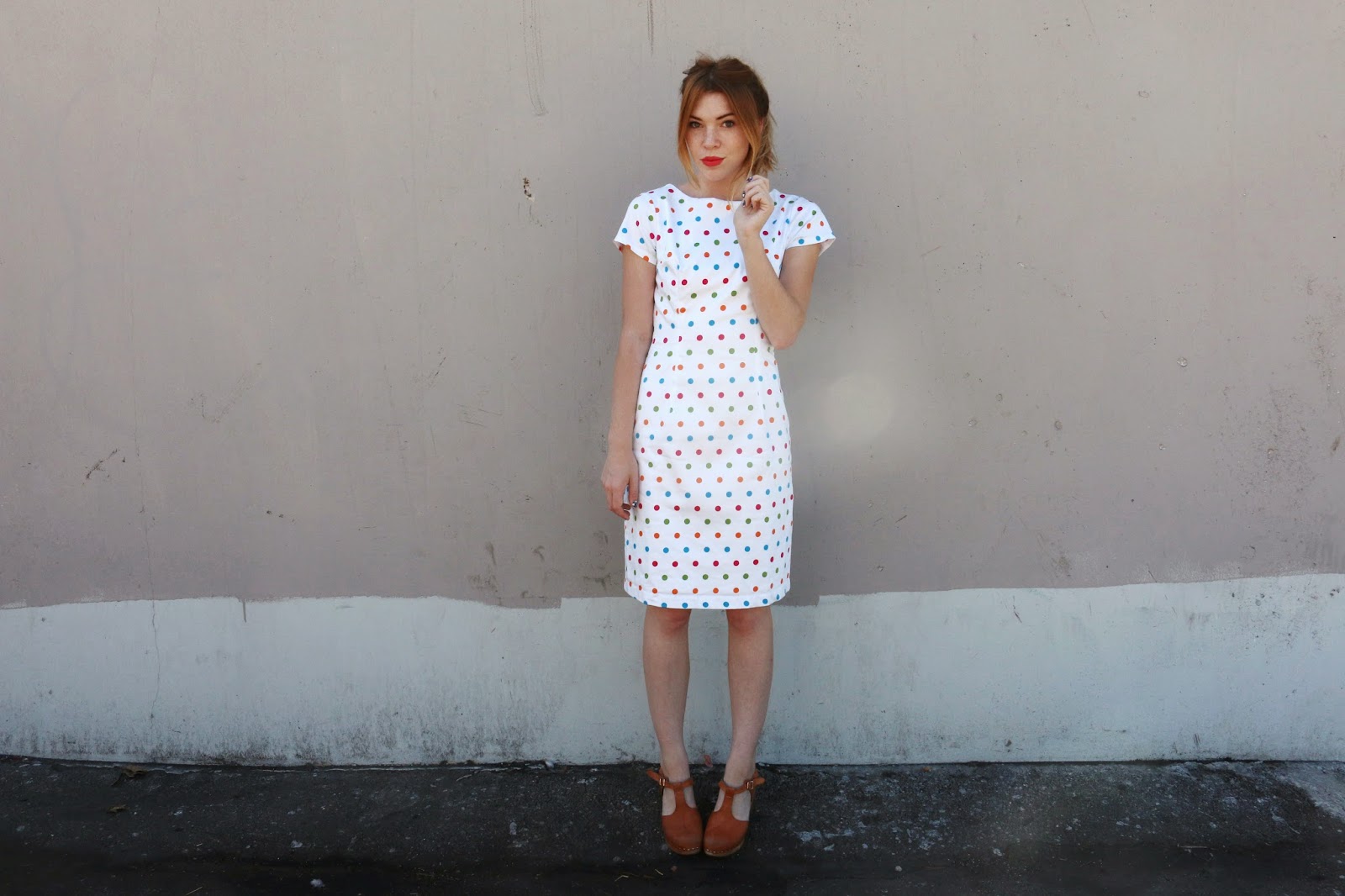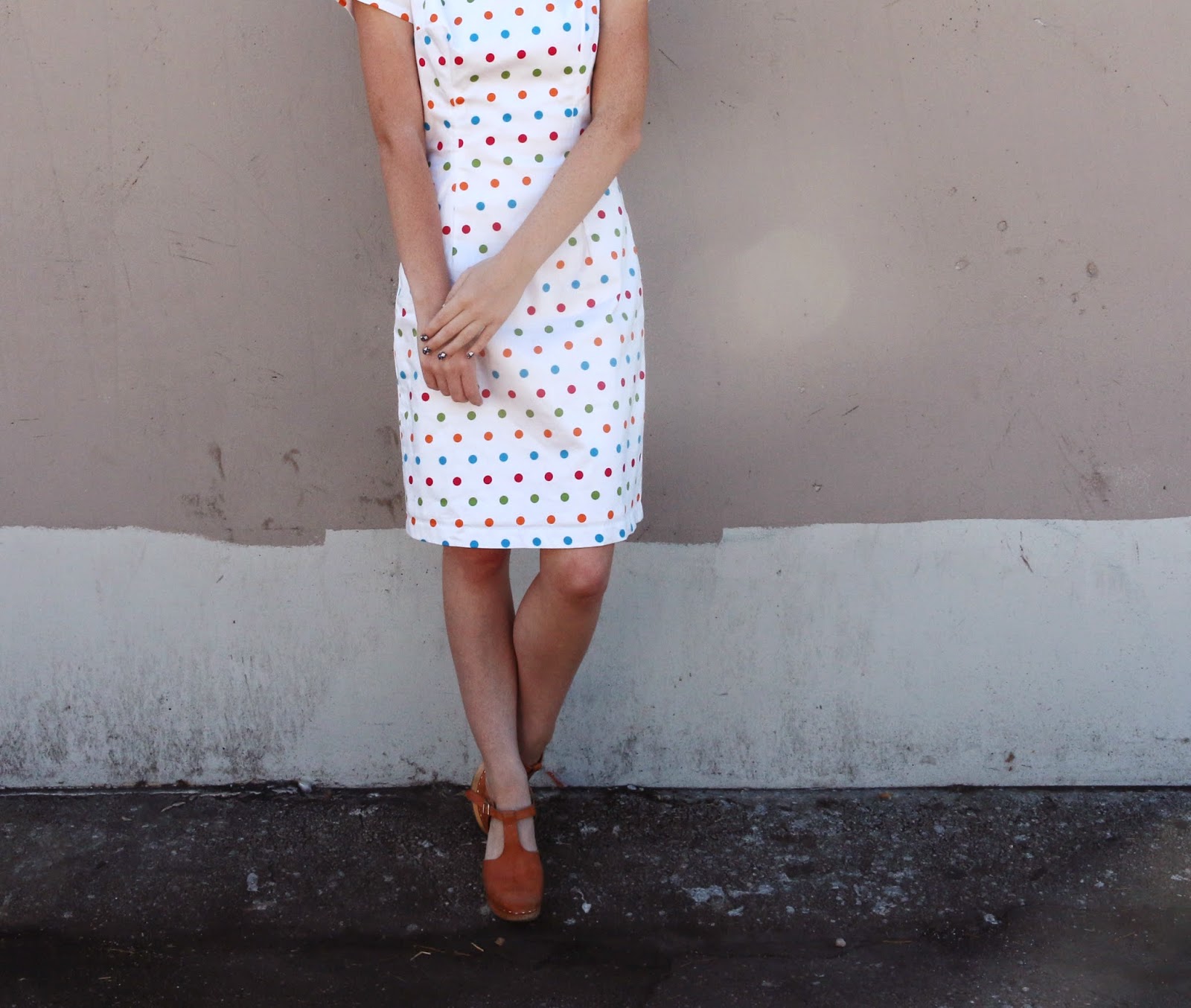 It's fully lined, cotton, and kind of irresistible. I love a good fun dress, and I feel like this one could easily be a date night dress after a day at the office. Just let your hair down, put on some lipstick, and head out the door. Not too Shabby.
Shabby Apple Santa Monica dress / Swedish Hasbeens Sky High T-straps