Who else had a lovely Thanksgiving weekend? I sure did – I got to go to the Mountains and spend a great time with my man and my whole family. It was really nice being able to properly bundle up and experience some cooler temps. Living in LA has made me so used to the same temperature all the time, so a real change was nice. Plus, it meant that I got to crack out all of my new knits!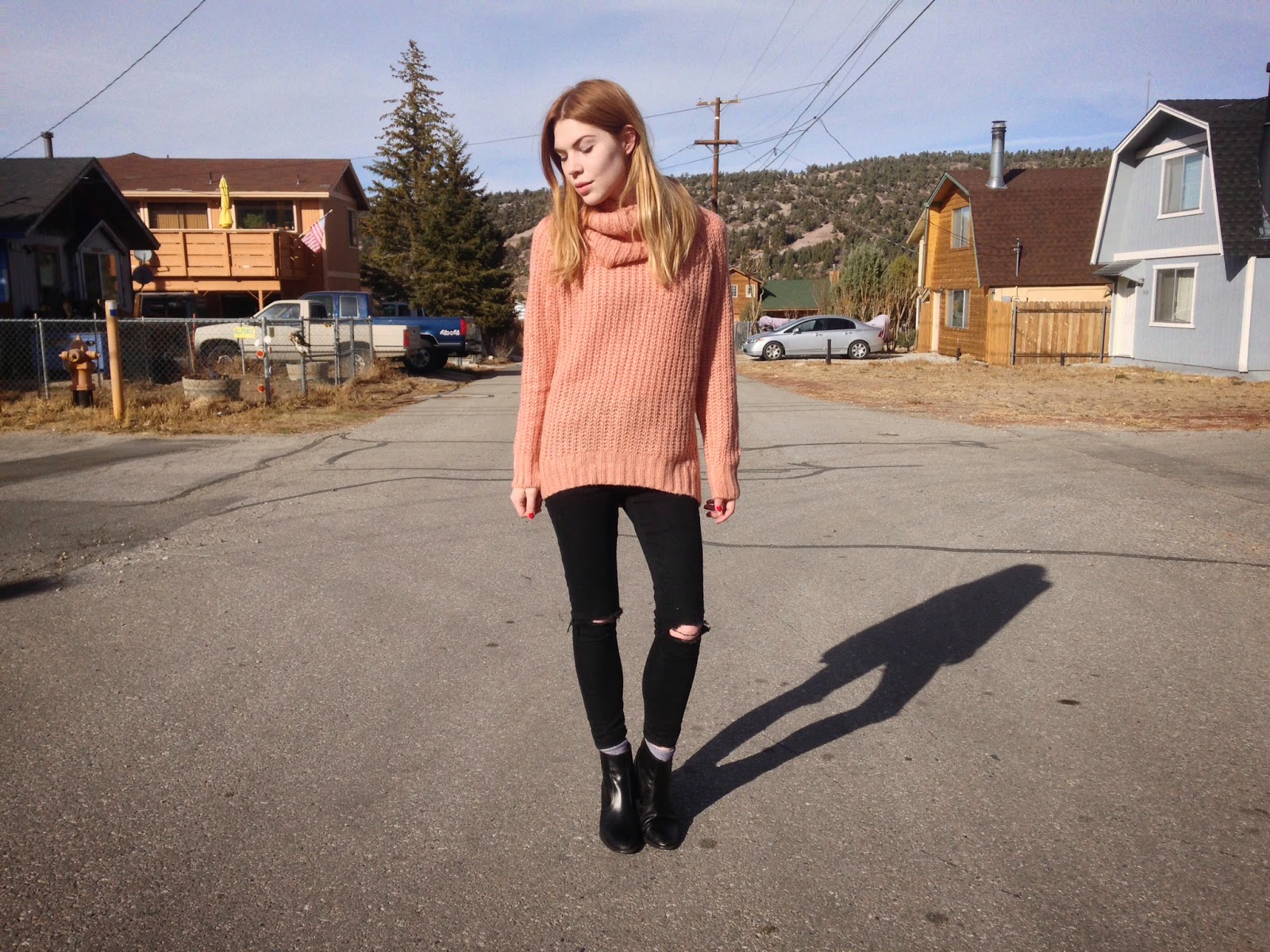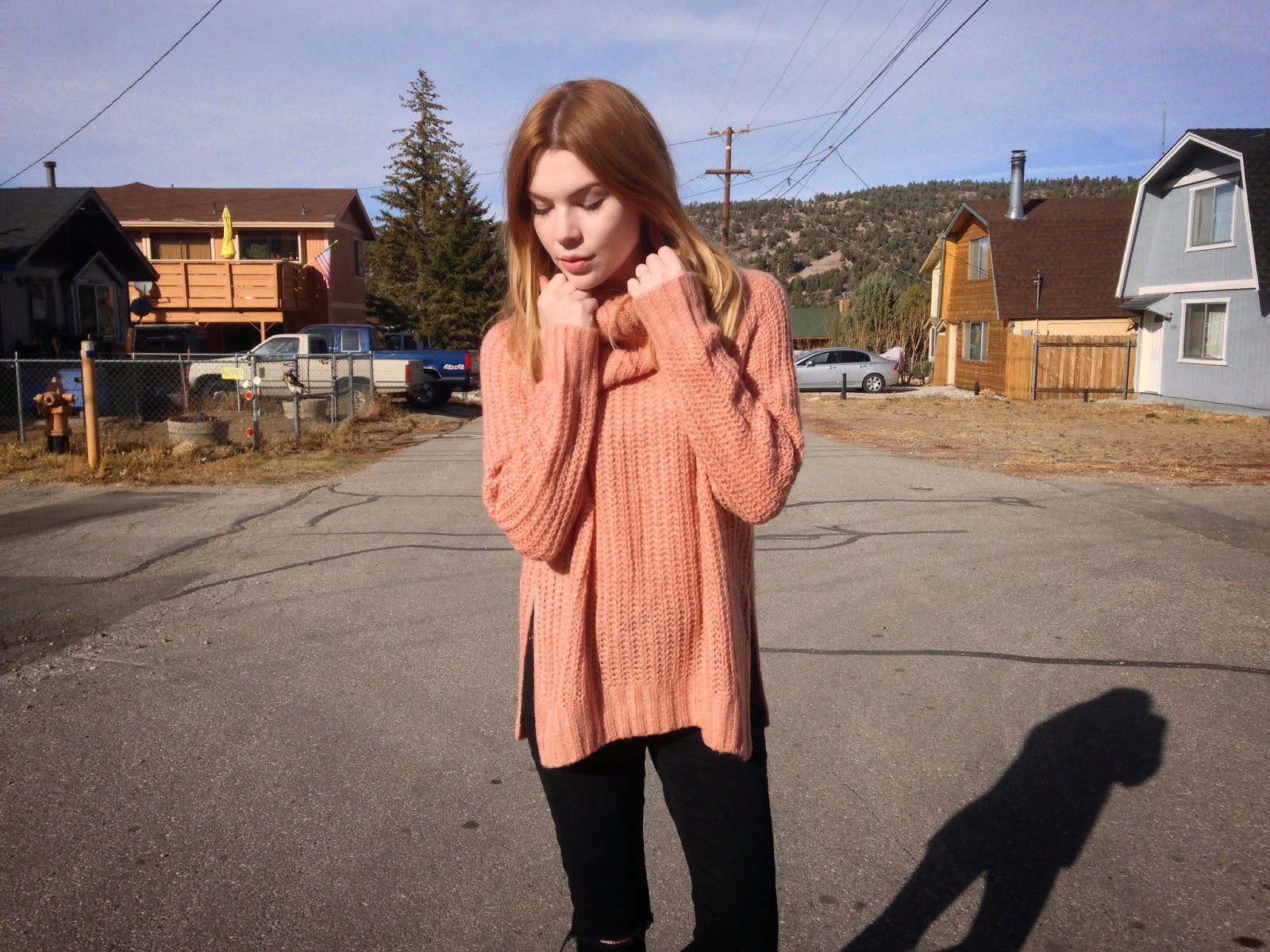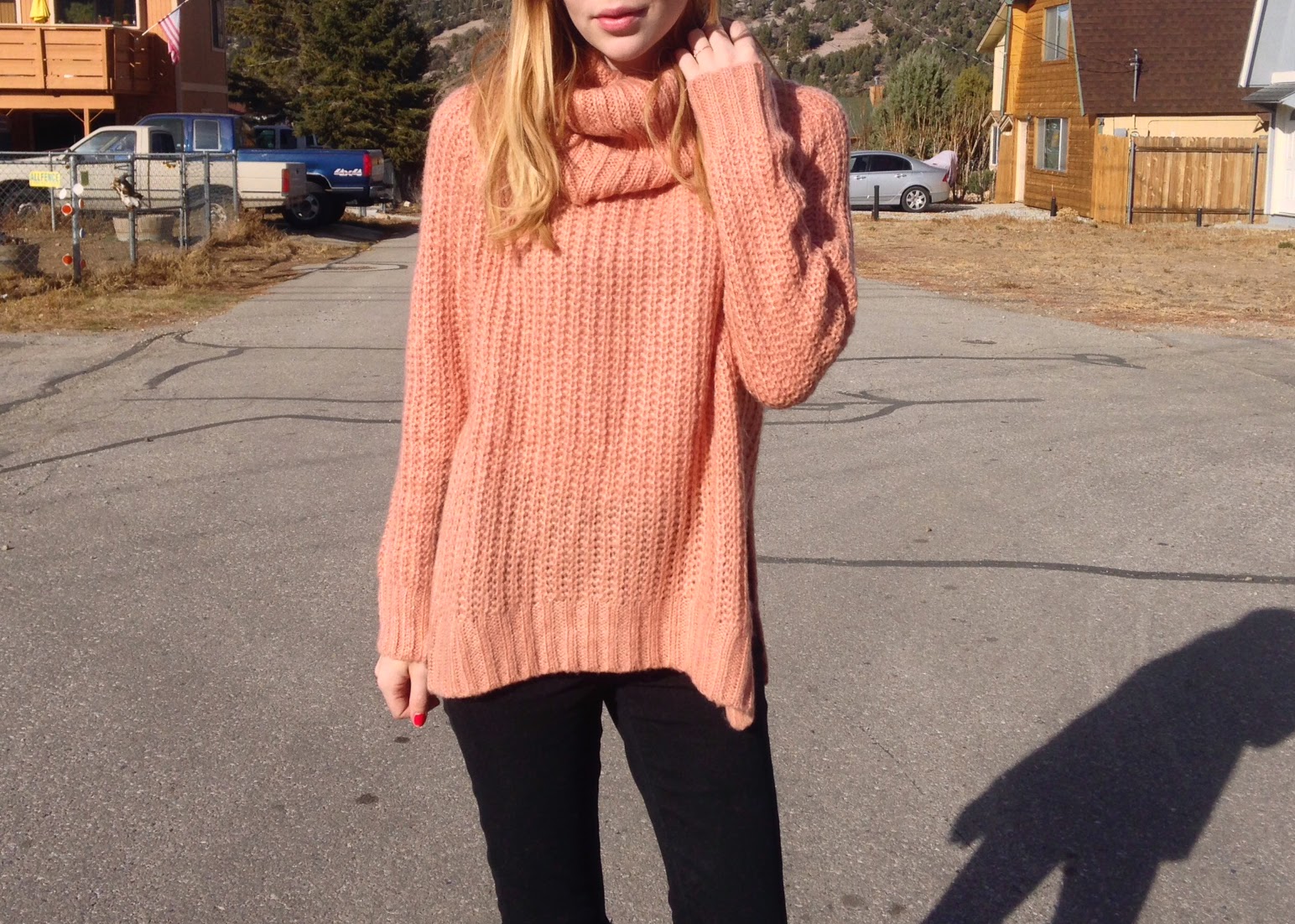 Like this perfect turtleneck from Tobi! I'm all about turtlenecks this winter – there's something just so chic about them. Makes me feel like a super classy French girl (which is the least classy sentence). Plus, it totally keeps you cozy and comfy. When I saw this on Tobi's site I fell in loooove. Pink isn't normally my go-to color, but I like that it's an unexpected shade for Winter.
Plus, not sure if you know this, but you can get this sweater and anything else your heart desires from Tobi for 50% off. Whaaaaat?? Yep. Tobi gives you 50% off of your first purchase, and as a bargain-lover, I totally jumped on the deal. You just have to register here and you're good to go. Consider this, my Christmas gift to you.
tobi sweater / thrifted jeans / madewell ames boots