Ladies and gentlemen, please allow me to introduce you to my favorite dress of all time. ALL TIME. Mostly because I like slightly silly things, but also because I absolutely adore the label behind it. Loup is a label based out of New York, and if you've been following me for a while, chance are you've seen their designs before. Every collection is better than the last, and this latest one has stolen my heart. This dress print is called 'Party Icons', and there's a pretty good reason for that …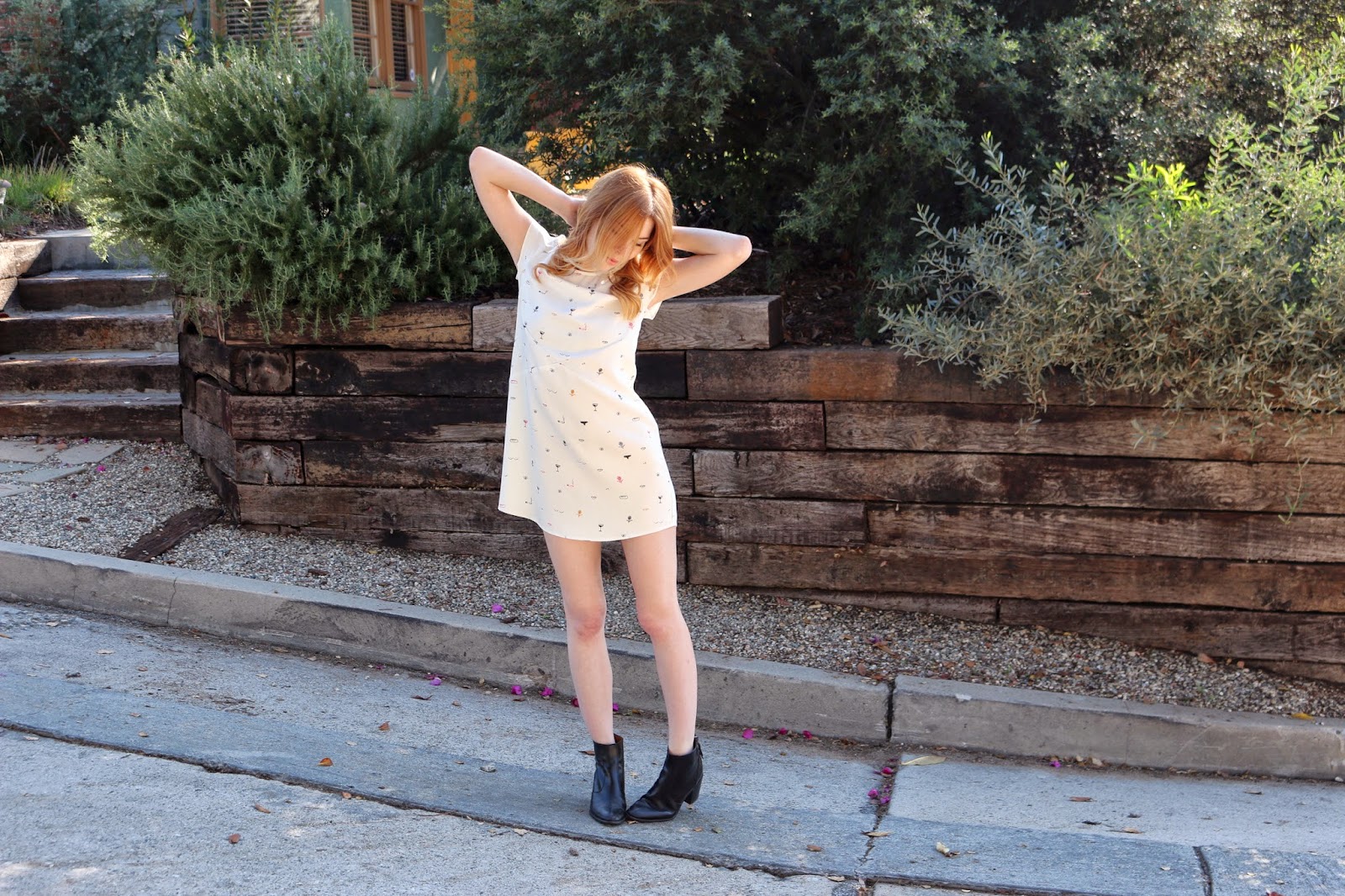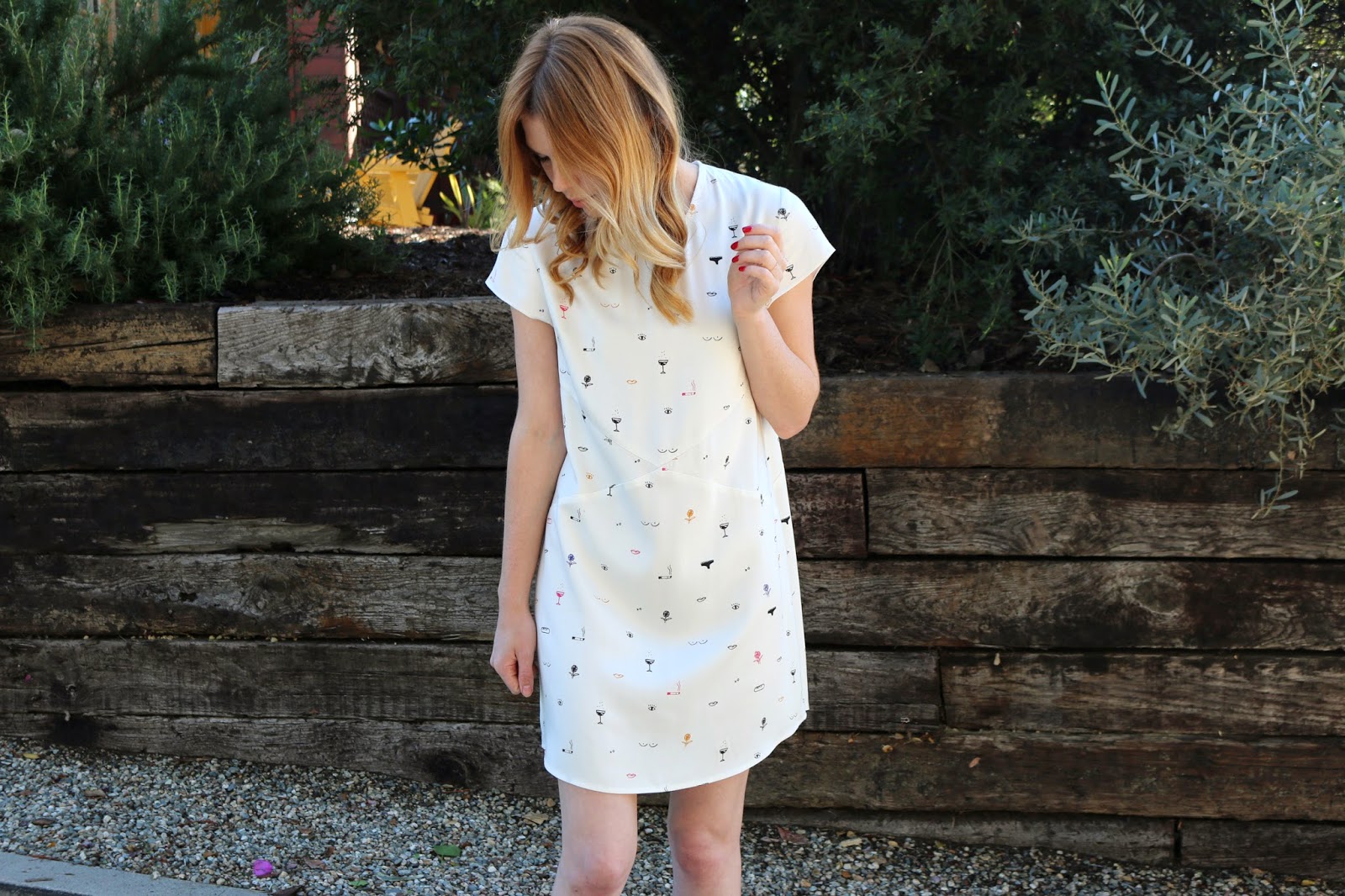 That's right folks – those are teeny cigarettes, cocktails, boobies, and panties on there. It's such a light-hearted dress, but the construction is so flattering and perfect, that I think I may have to have this one framed when I can no longer wear it. It's part of Loup's holiday collection, and it makes perfect sense. It's the best conversation-starter dress you could ever wear to a stuffy office Christmas party. Or it could put your grandparents on edge at a family party.
Either way, it's my dream dress, and you probably need one too. Check out Loup's online shop here – and be sure to have a gander at my other favorite dress from the collection, the Garcon dress. It's like the older sister of this dress – still fun, but a little more Parisian if you will. I'm planning on saving my Christmas dollars to get it ASAP.
Loup Corinne Dress in Party Icon Print / Madewell Ames Boots