As promised, here's part two of my NYE roadtrip. We drove up the coast to stay at this incredible motel called The Alamo Motel in Los Alamos. They are in the process of renovating the entire property and the rooms, and we were fortunate enough to score one of the updated rooms. All I can say is : I'm in love. Perfect, simple, minimal design with amazing features. For example, take a look at those light fixtures and that leather-topped end table. Dreamy.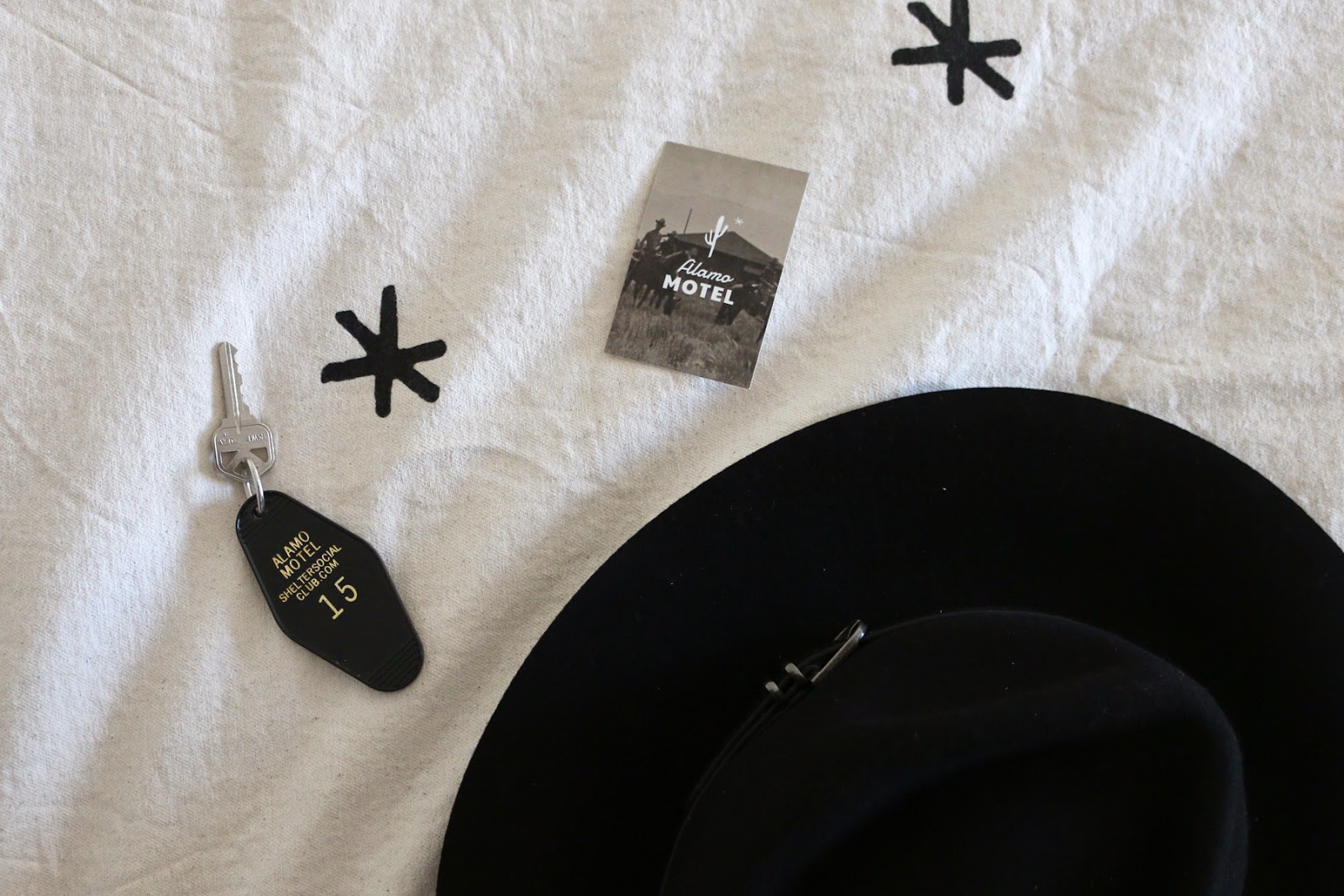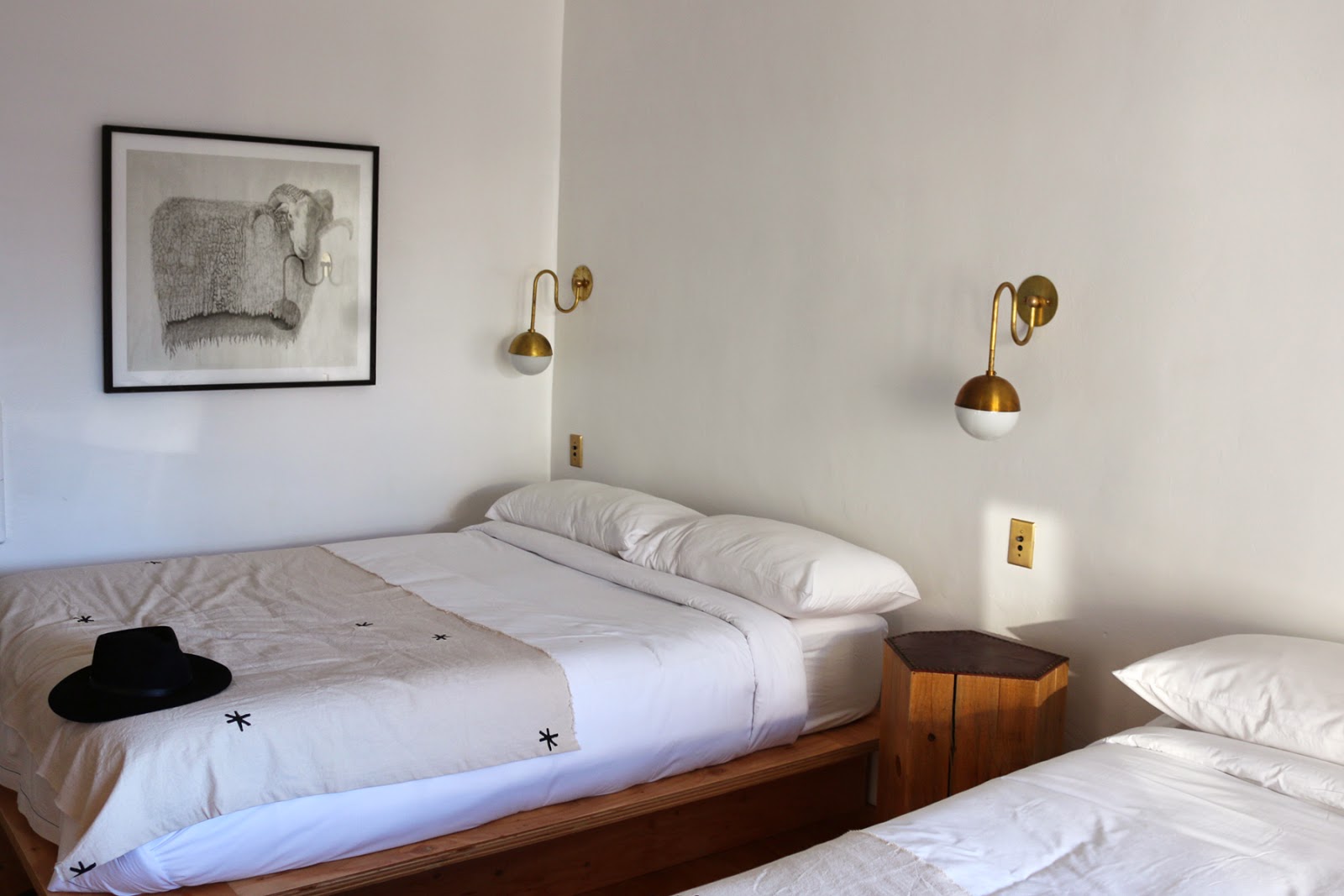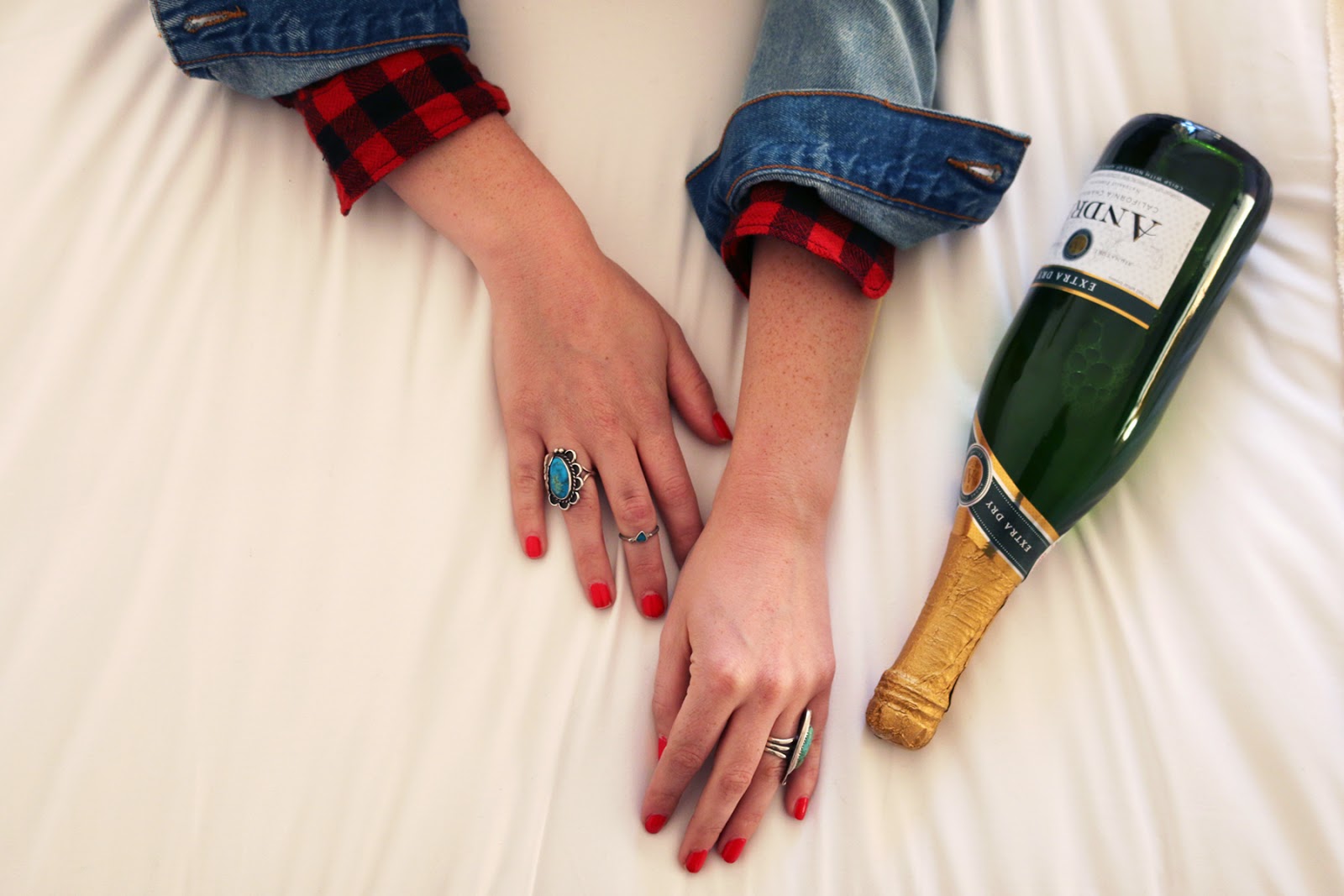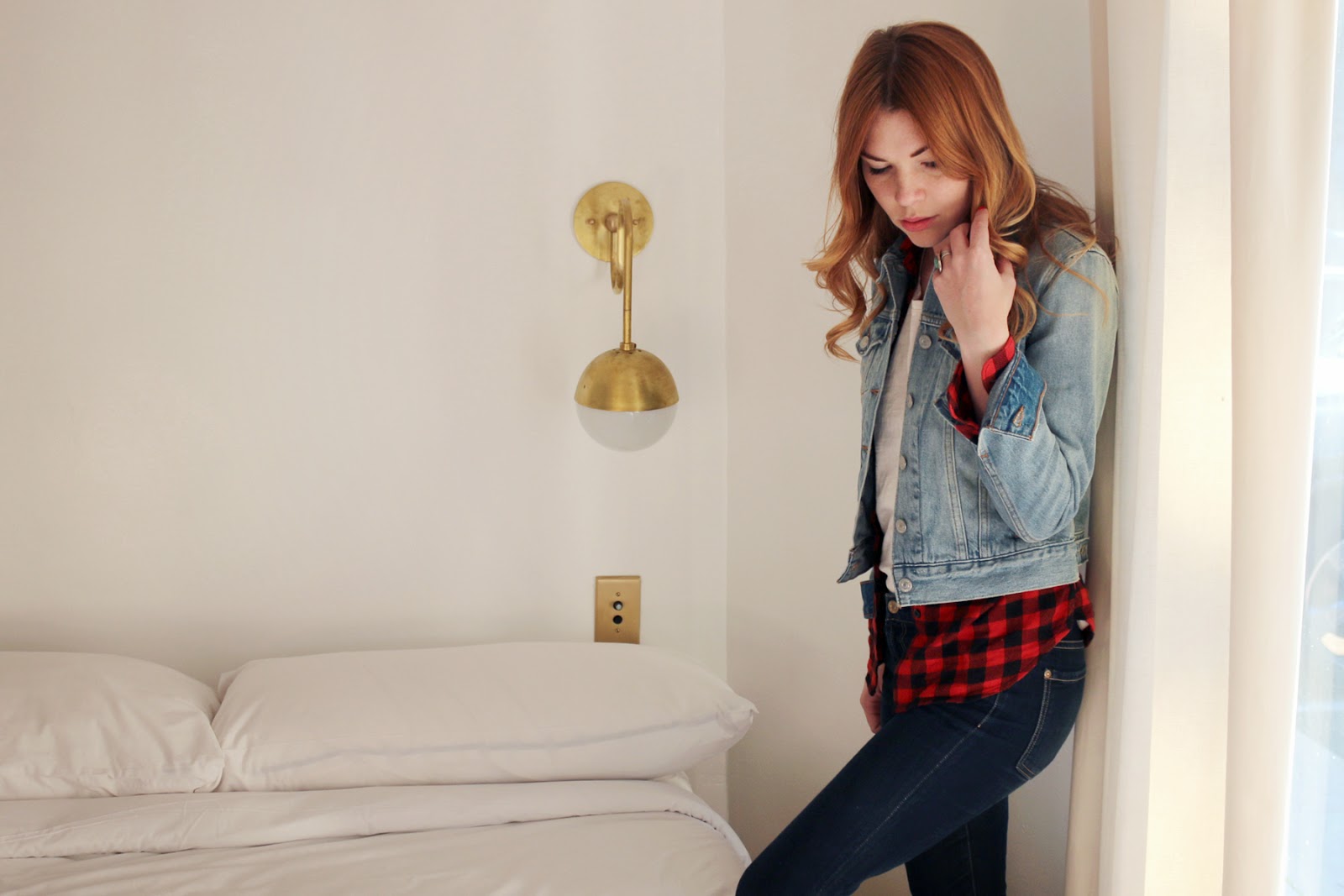 We stayed around the motel to ring in the New Year, and even though it was freezing, I was brave enough to dig out this sparkly sequined number from Tobi. It matched the drink decor I made (2014 was a rocky year for me), and was champagne-colored. So me.
It was the perfect night, the perfect room, and a perfect vacation. I wish I had more to say, but it was just too dreamy for words.