We've arrived back in the city we started in over two weeks ago. NOLA. And while it's a bit bittersweet that our honeymoon is almost over, we are loving spending more time in this city.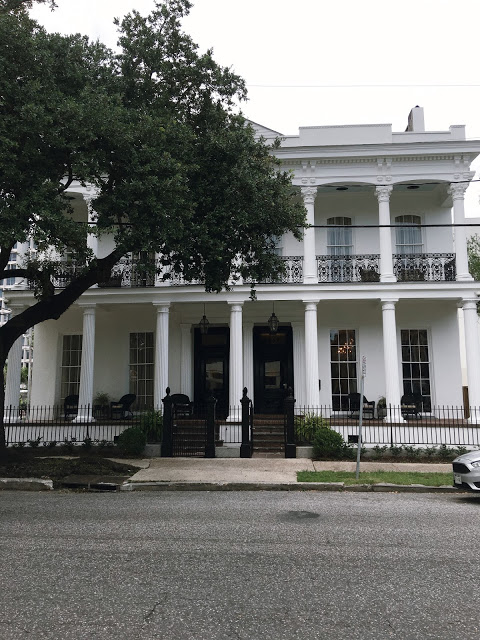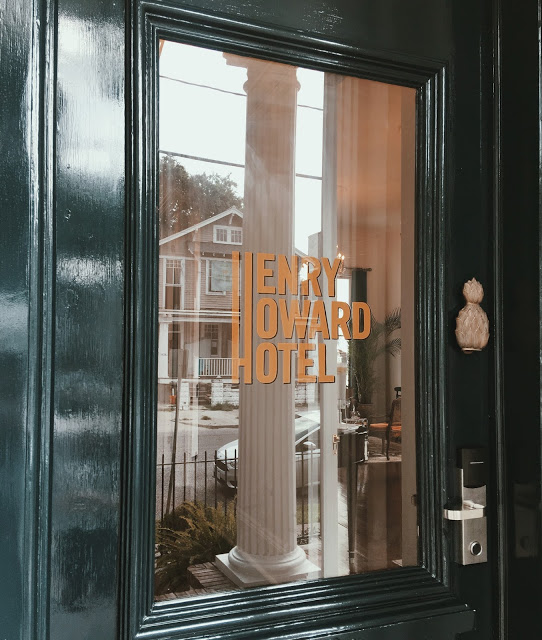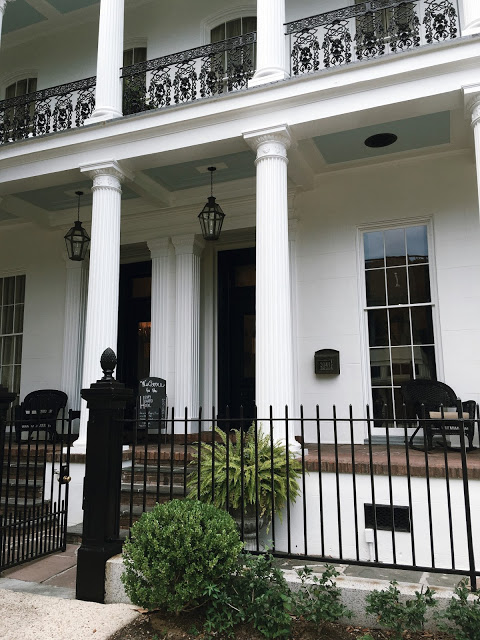 I got really lucky with a HotelTonight search I made on the way into the city, and found that somehow, miraculously, a dreamy hotel was available for two nights and at a great rate. I made Eric pull over and find wifi so I could book it, and was panicking that I would miss it. I didn't, and we successfully booked the Henry Howard Hotel.
The hotel was a mansion in another lifetime, and has been fully renovated and converted to a hotel. It's only been open since February, but is sure to be a huge hit. The exterior is basically what southern dreams are made of, and the modern decor on the inside is perfectly Instagram friendly. I pretty much started snapping right away, and didn't stop until checkout.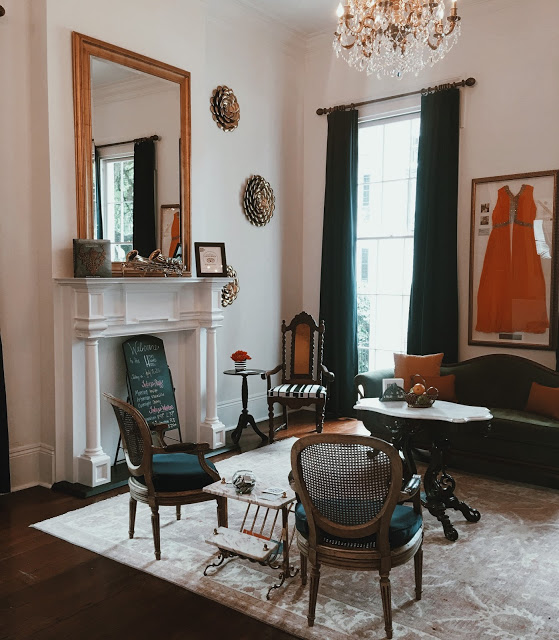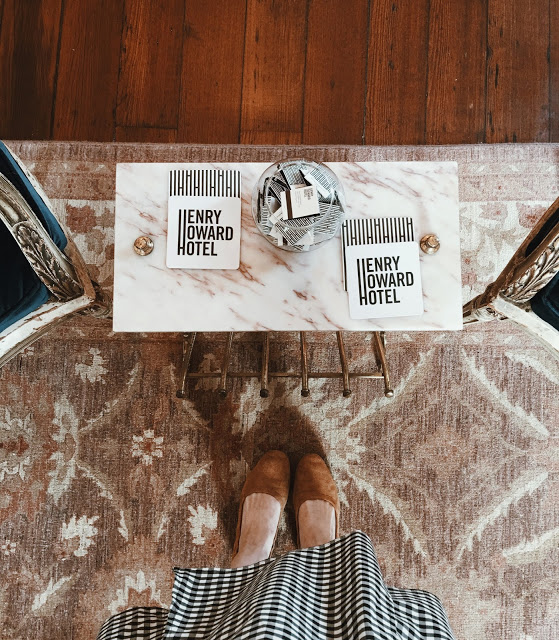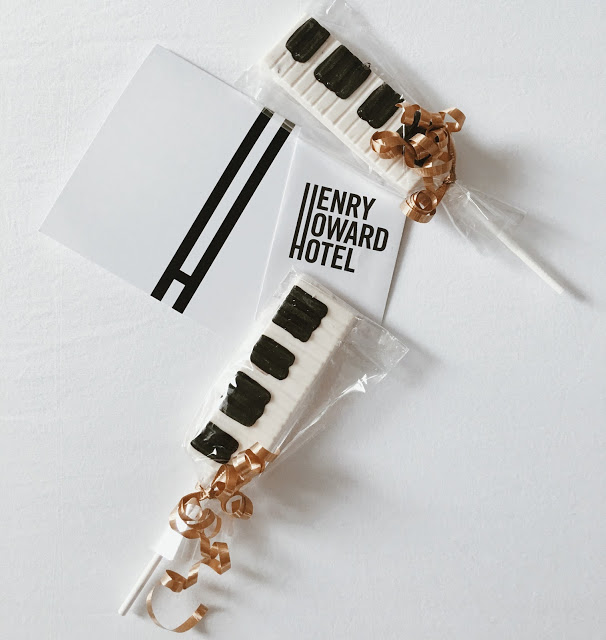 We checked into our suite (again with the complimentary honeymoon upgrade!), and I was floored. It's huge. It's sunlit. It's perfectly decorated. Dream come true, especially after days of long drives and not enough rest. It was the ideal retreat for us, and we appreciated the little goodies left in our room.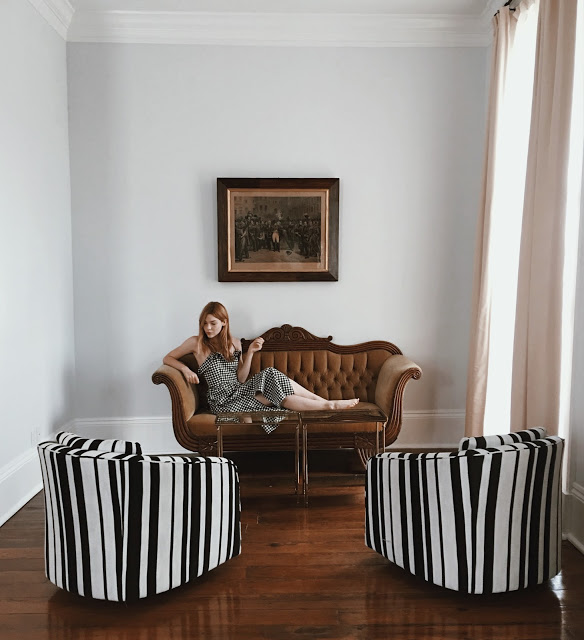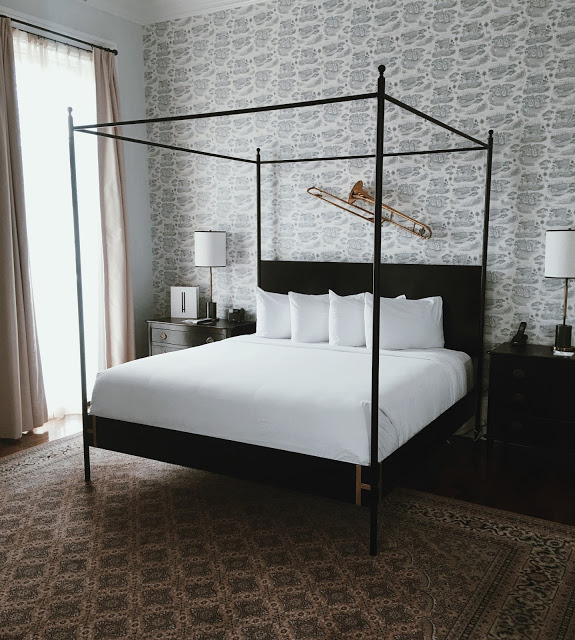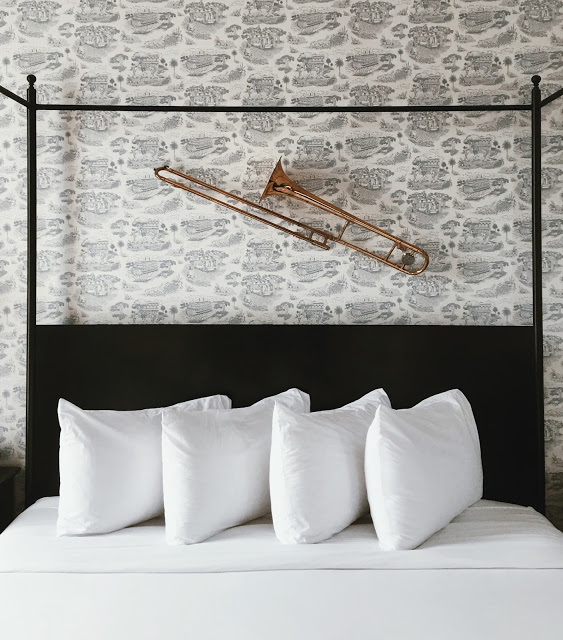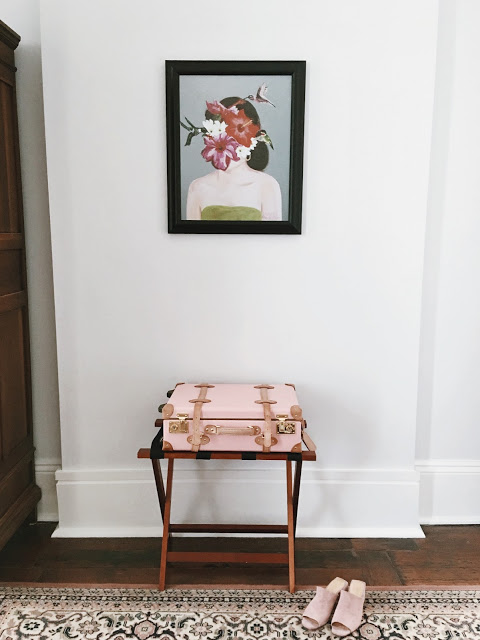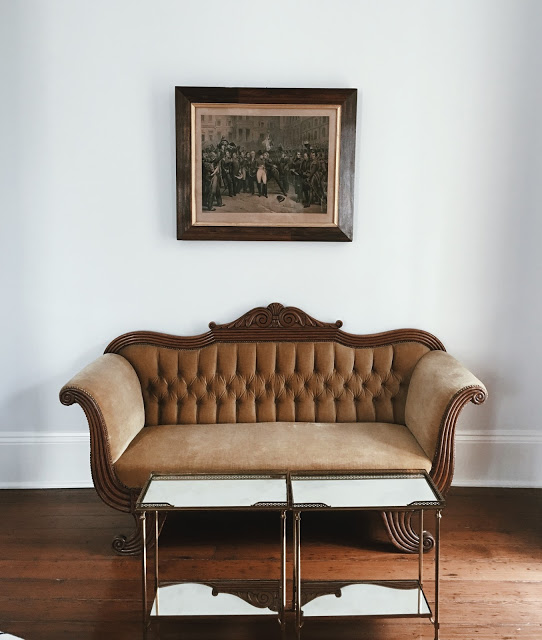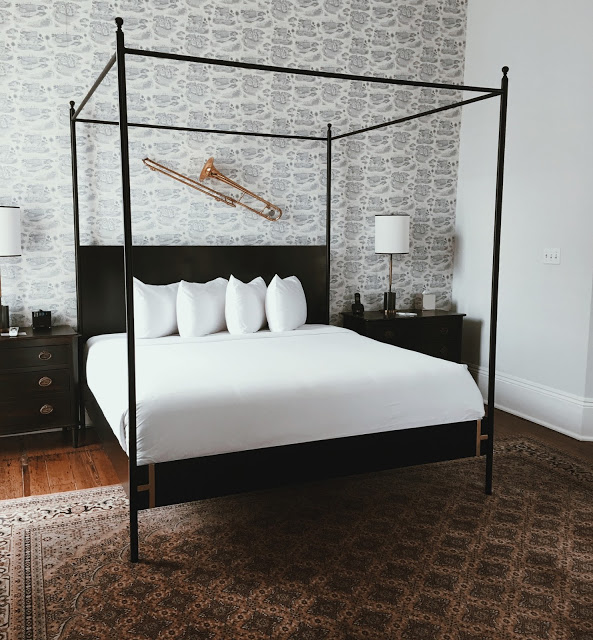 After settling in, we grabbed a cocktail and sat out on our private balcony, overlooking the tree-lined street. Exactly what we needed. Just a moment of calm, together. We did some exploring later that day, and while I intended to photograph the city again, I opted to just enjoy myself and not worry so much about the blog.
We got more cocktails, dinner, wandered around the Garden District, and stared open-mouthed at the mansions and adorable houses lining the streets. I slathered myself in sunscreen, and somehow managed not to be burnt to a crisp. A few of you have asked for SPF recommendations, and my current fav is the La Mer line. It's not sticky, and the body sunscreen feels more like a lotion than anything. I've been relying heavily on it, and it's been a godsend.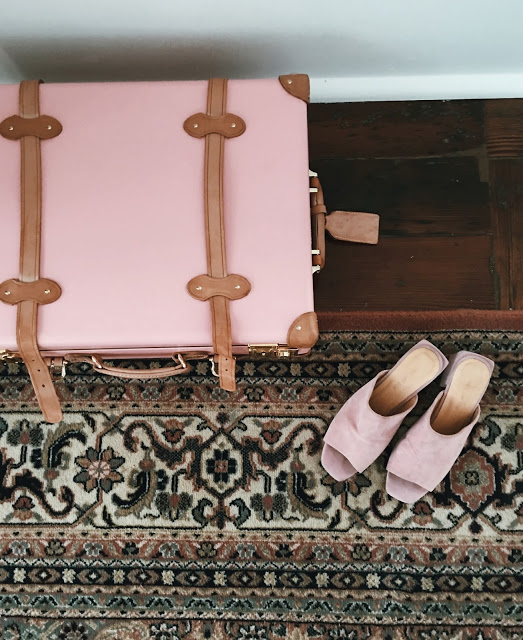 steamline luggage / front row shop mules
>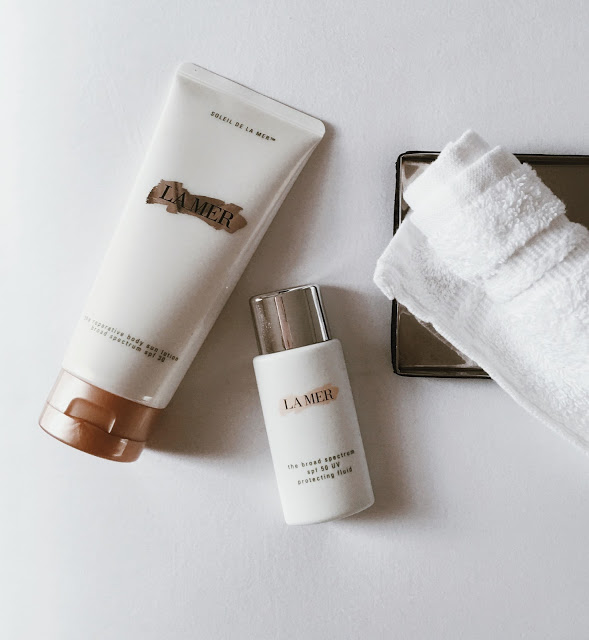 la mer broad spectrum spf 50 / la mer reparative body sun lotion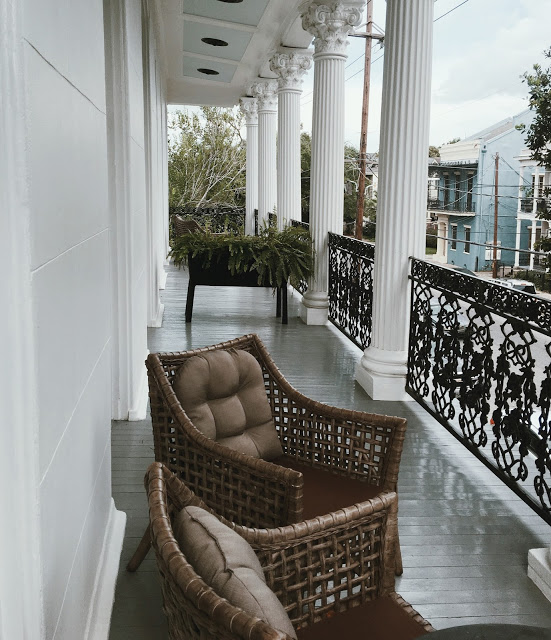 We are leaving on Monday (exactly one month after we got married), and while I'm sad that our trip is nearly over, I'm ready to be home. Sleep in my own bed, cuddle Mops, and get back to work.