It's an open secret that I am obsessed with leather. leather jackets, purses, shoes – I even have a few leather skirts hanging in my closet. So when I find a leather piece that is hand-crafted with love like this Minnie + George bag, I'm obviously smitten.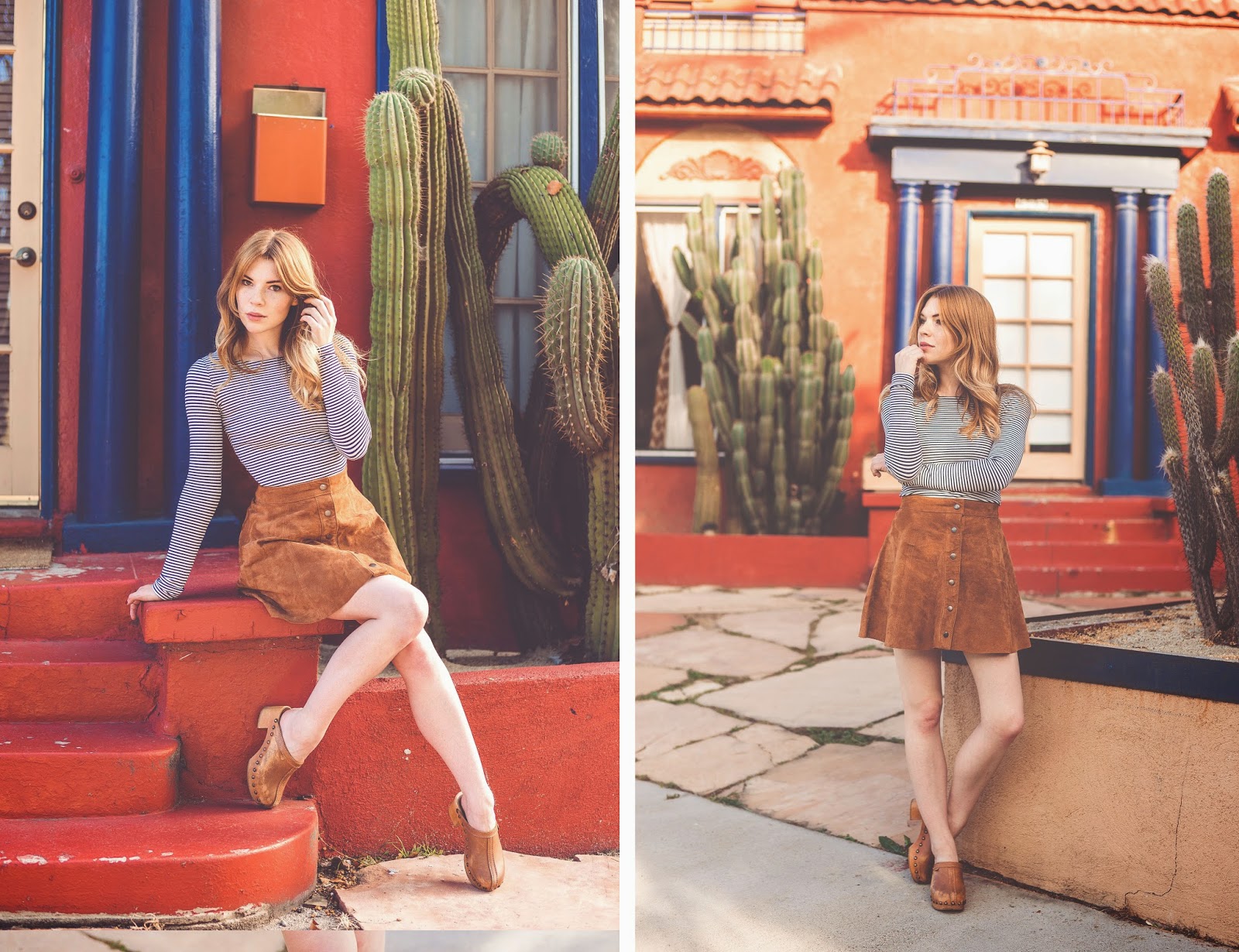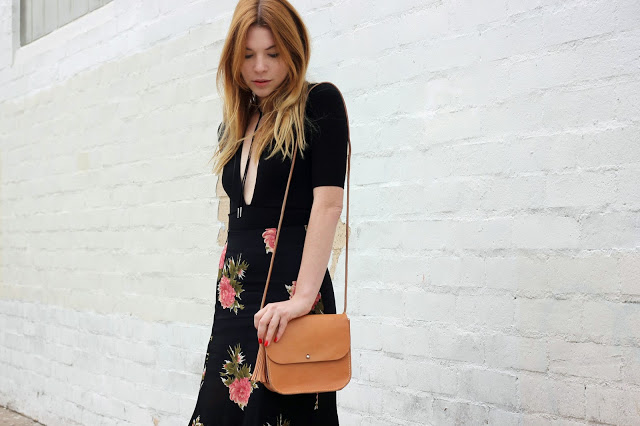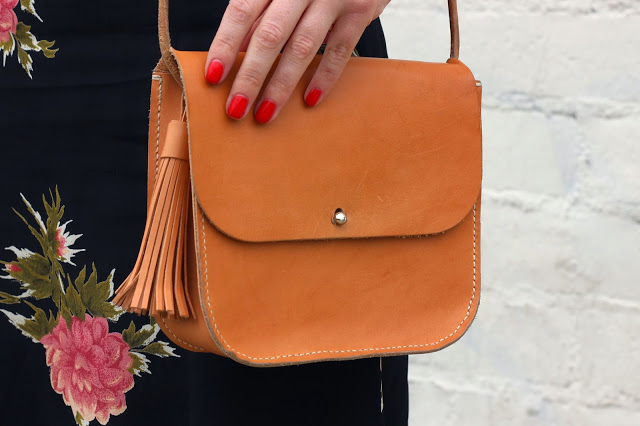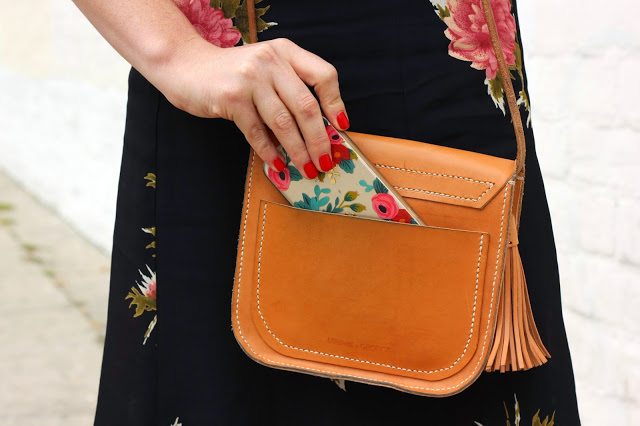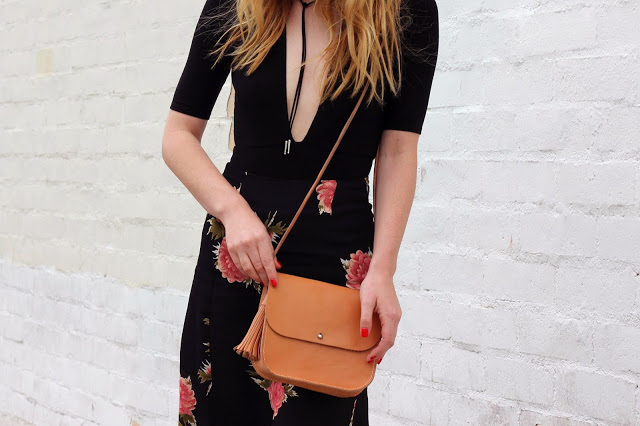 Made by hand in Portland Oregon, these bags are so simply luxurious. There's something about hand-worked leather that is so perfectly unassuming and yet entirely functional. Lori, the creator of Minnie + George, sources local leather and works each bag by hand to it's final state. As she puts it:
"I'm really fond of minimalistic, classic style. I want something I make to be both functional and fashionable for a lifetime of loving use and wear. Though I enjoy taking notice of the latest trends, I use them solely as a point of inspiration. I'm not dictated by them. I aim to connect to the beauty of simplicity. To me, it outlasts any current trend. It's timeless."
She has totes, drawstring bags, and this new little crossbody. I love the shape and size of it – so completely perfect for a night out, or quick trip to the flea market. Plus, the pouch on the back is great for having something handy – like a credit card or even your phone. Since receiving this bag, I think I have shunned all my former purses and backpacks in favor of this completely wearable size and shape.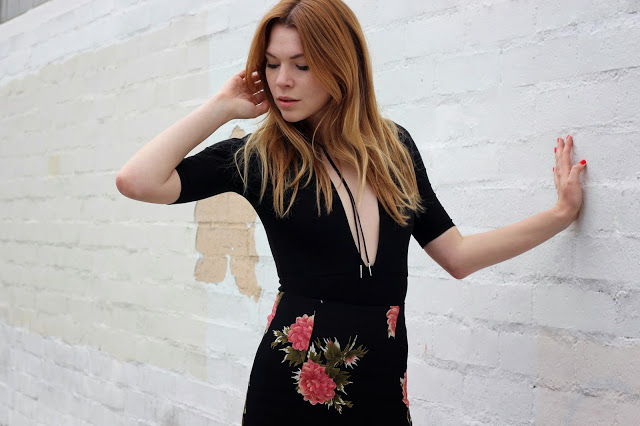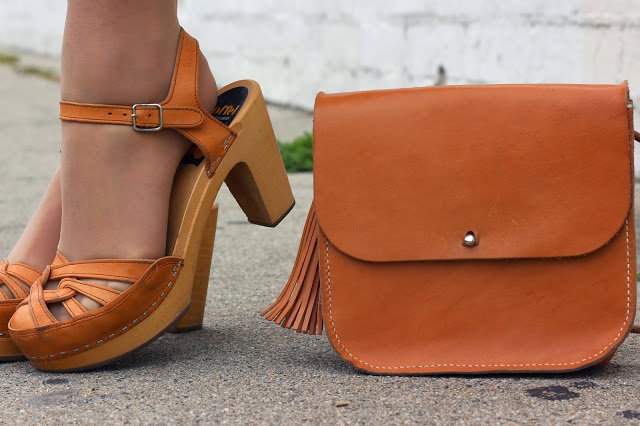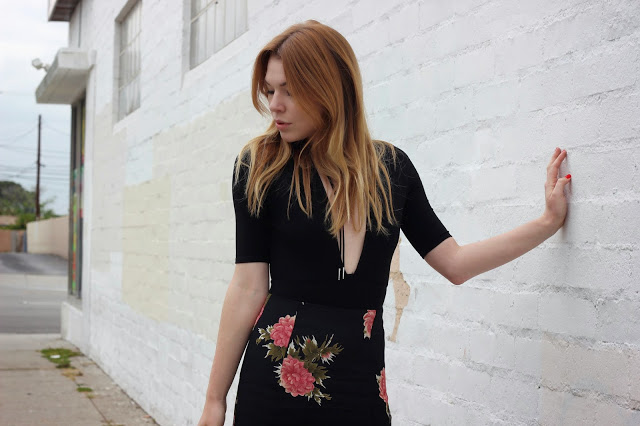 minnie + george bag / reformation luciana bodysuit / reformation skirt / swedish hasbeens agneta sandal
This post comes to you as a part of Minnie + George's lookbook. I am so honored to be the final blogger participating in this series, and if you would like to see the other bloggers, click here.