No, I do not drink my coffee black. I've tried, believe me, to be one of those tough women who take their whiskey neat and their coffee black, but I just can't do it. I need just a little something-something to cut through the bitterness of the coffee, and maybe a little flavor. But as a self-confessed dairy addict (hello cheeseboards and ice cream) I knew that I needed to limit my intake by quite a bit. So when I found this all natural Leaner Creamer made from powdered coconut oil, I was curious.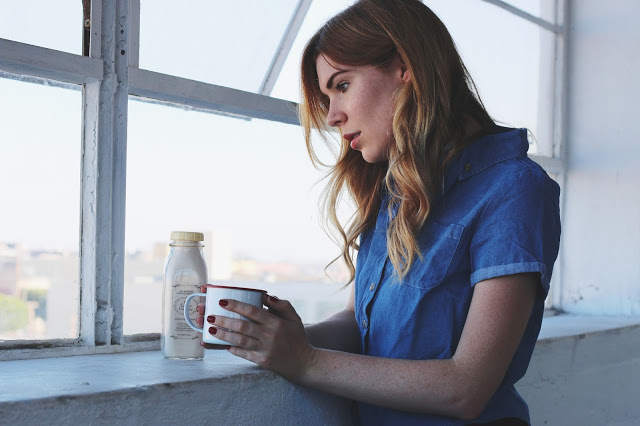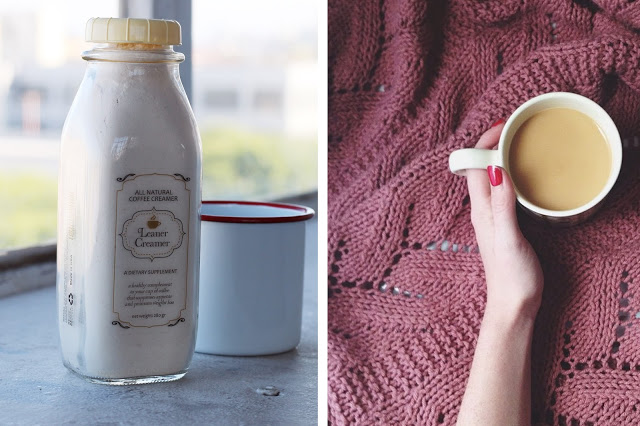 To start, the stuff smells amazing. It's got a great vanilla flavor with just a hint of coconut. And using it in place of my normal half-and-half means not only a reduction in calories, it means not having to run to the store as often. This bottle is entirely shelf-stable and can last a really long time. Seriously, I've been using it for a week and have hardly made a dent in the bottle.
It contains green tea extract (a natural appetite suppressant) that I feel like gives me an additional boost of energy on top of my normal caffeine. All-in-all, it's become a regular part of my morning routine, and I think it will make my abandonment of dairy so much easier than I thought. Check out their site here, and see what you think.